Visualize Your Highest Self: How to Begin
Learning to visualize your highest self is one of the biggest trends of self care and self love in 2022. But many people are unsure of where and how to begin the process of visualizing. Or, even what it means to visualize your highest self. Let's learn more!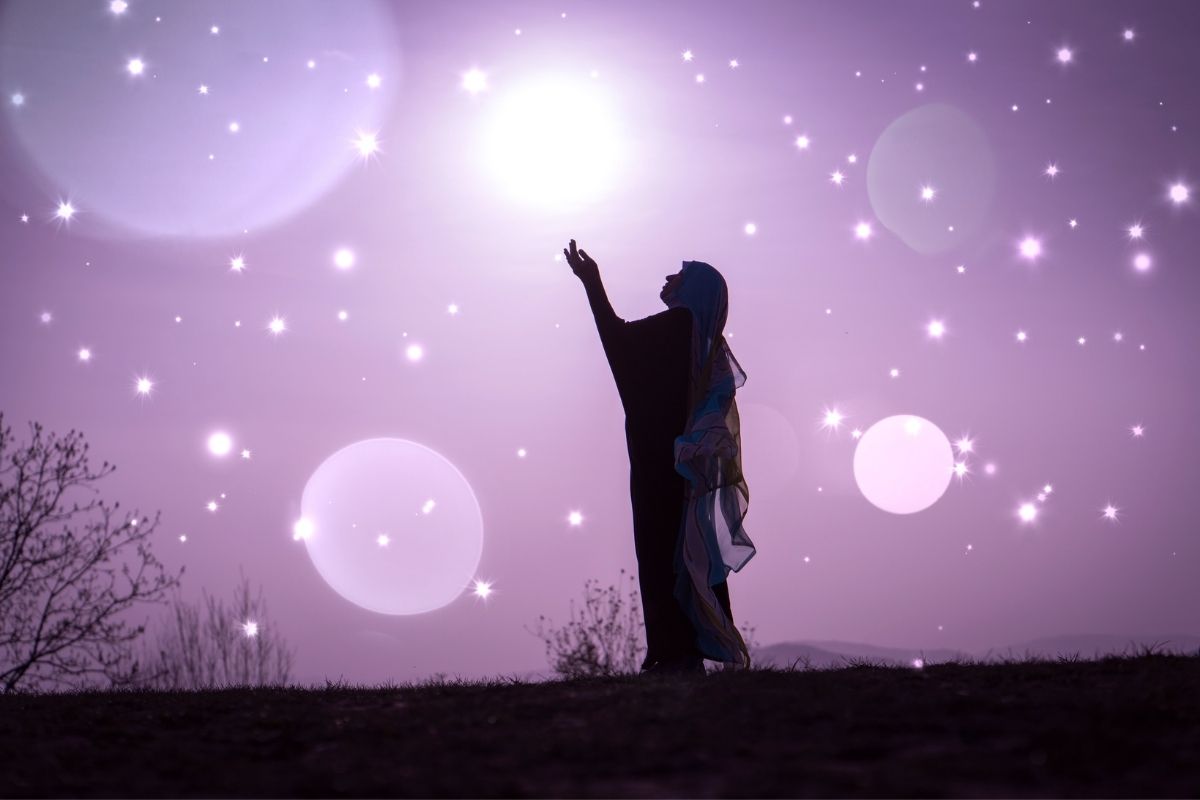 ---
What Does It Mean to Visualize Your Highest Self?
Your highest self is the part of you that is eternal, unchangeable, and real.
When you visualize your highest self, you boost your self-confidence and deepen your mindset about positivity and acceptance of self and others. You become grounded to the realness of you.
Your highest self is a place of peace and contentment. It's a place of calm and resilience. A place of strength and compassion. You learn to live a truly peaceful life when you connect with your highest self.
Learning to visualize your highest self will help you learn to protect your peace of mind and energy.
Visualizing your highest self and connecting with your deepest self is a great act of personal growth and development.
Some of the most valuable character traits we can possess are confidence and self-love. However, these traits do not align with ego.
They must align with honesty, compassion, acceptance, and a deep connection with your soul. Some people consider the soul to represent your highest self.
Visualizing your highest self is NOT a place of ego. It's a place of realness and authenticity. Make sure you understand the difference.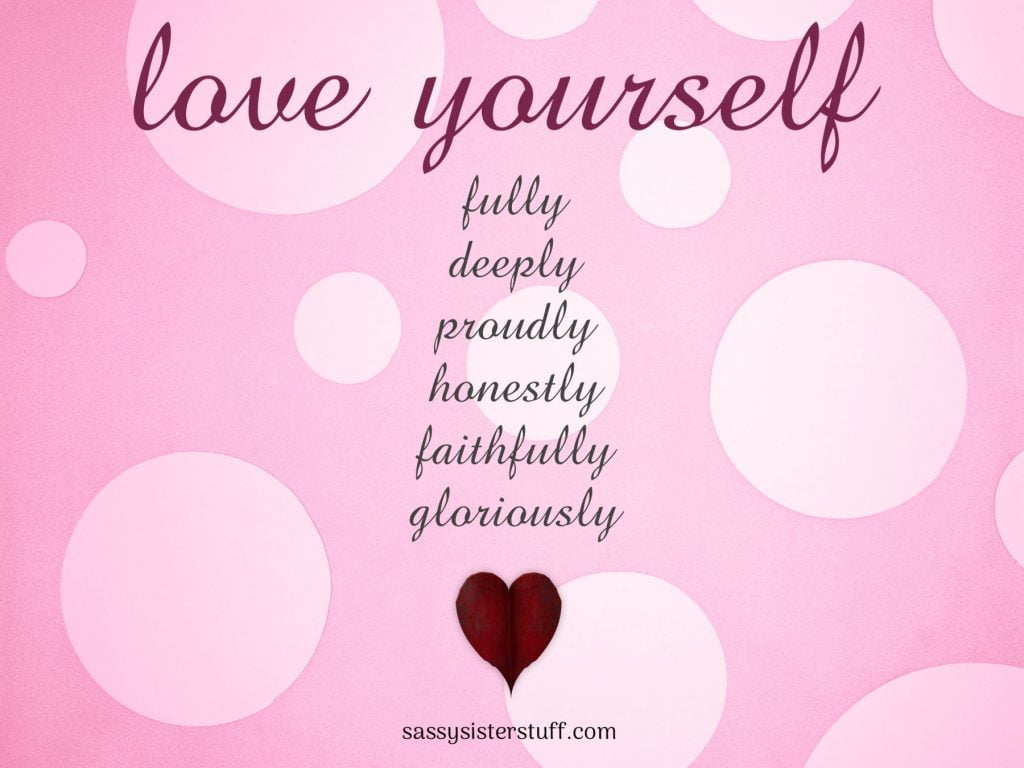 Additionally, you can check out 29 Find Your Path Quotes for inspiration about finding strength, wisdom, and joy in the process of becoming your highest self.
Take a deep breath, close your eyes, and visualize who you plan to become and everything you are capable of being. You have just taken a major step toward visualizing your highest self.
Now that you understand the meaning of visualizing your highest self, let's learn about how to begin the process. When you connect with your authentic inner self, you find greater peace and happiness.
Guided Meditation
My favorite meditation for visualizing your highest self is from Karen Wang. It is a 10-minute guided meditation that takes you through a series of relaxation techniques toward acceptance and visualization of your best self.
She encourages you to think about colors, shapes, awareness, gratitude, aspirations, acceptance, love, and more.
As with most guided meditations, she takes you to a space that is safe, peaceful, and protected. Where you can be your highest self. Where you can meet your best self. Is that your soul?
You can access Karen's Visualizing Your Higher Self Meditation here.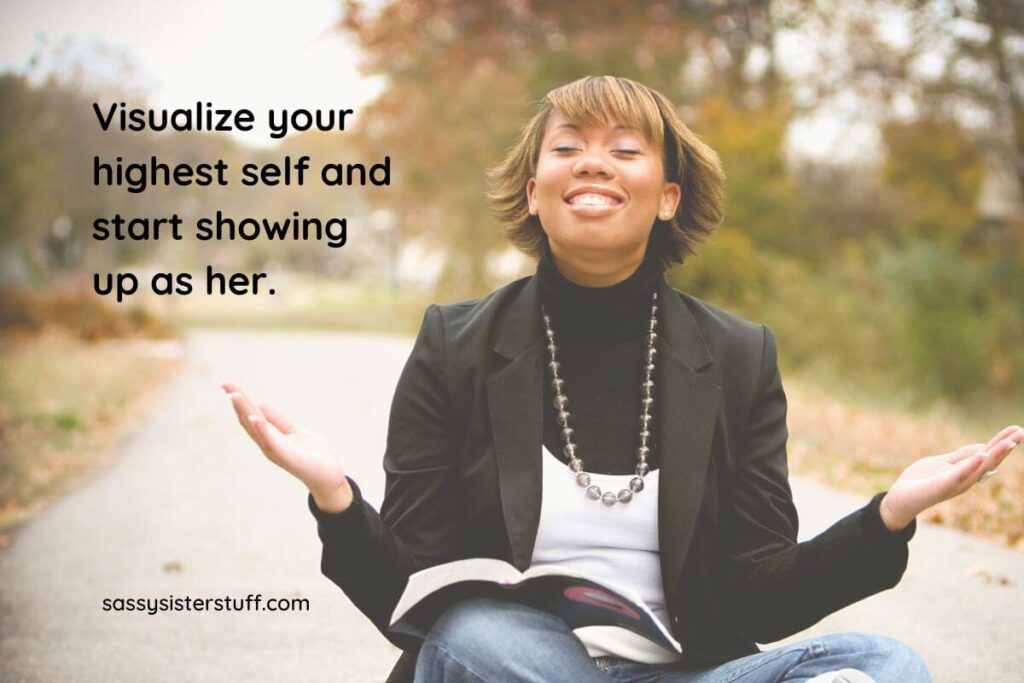 Positive Affirmations
Positive affirmations can be found just about everywhere today. You can say them or write them in your journal. They are powerful and positive "I" statements.
I have some favorites, but I also love to go straight to Pinterest and search for positive affirmations that apply to what I am feeling at the moment. What do I need to connect with my highest self?
I have written articles about affirmations for good sleep, affirmations for self love and more. I will link additional articles below. I've come to strongly believe in the power of affirmations and often write my own based on my personal and private needs. You can, too!
Did you know your brain will start to believe what you tell it if you say it enough? Positive affirmations are not just a ploy to sell a book or concept.
There are scientific studies that prove your brain is flexible and can be trained in certain beliefs. It's a fascinating organ that functions with elasticity that allows us to change, adapt and reorganize.
Visualizing your highest self allows your brain to connect with your soul to reach a place of peace and contentment. Speak your affirmations out loud daily or use them as a regular part of your journal practice to help connect to your inner self.
Some of my favorite Highest Self Daily Affirmations are:
I will show up as my true self today and everyday.

I am at peace with myself and my circumstances. I am grateful for what I have in my life.

I am calm and centered today. I feel the beauty and wonder in all things around me.

I set boundaries with compassion, wisdom, and grace.

I am aligned with my highest self today and always.

~ Susan Ballinger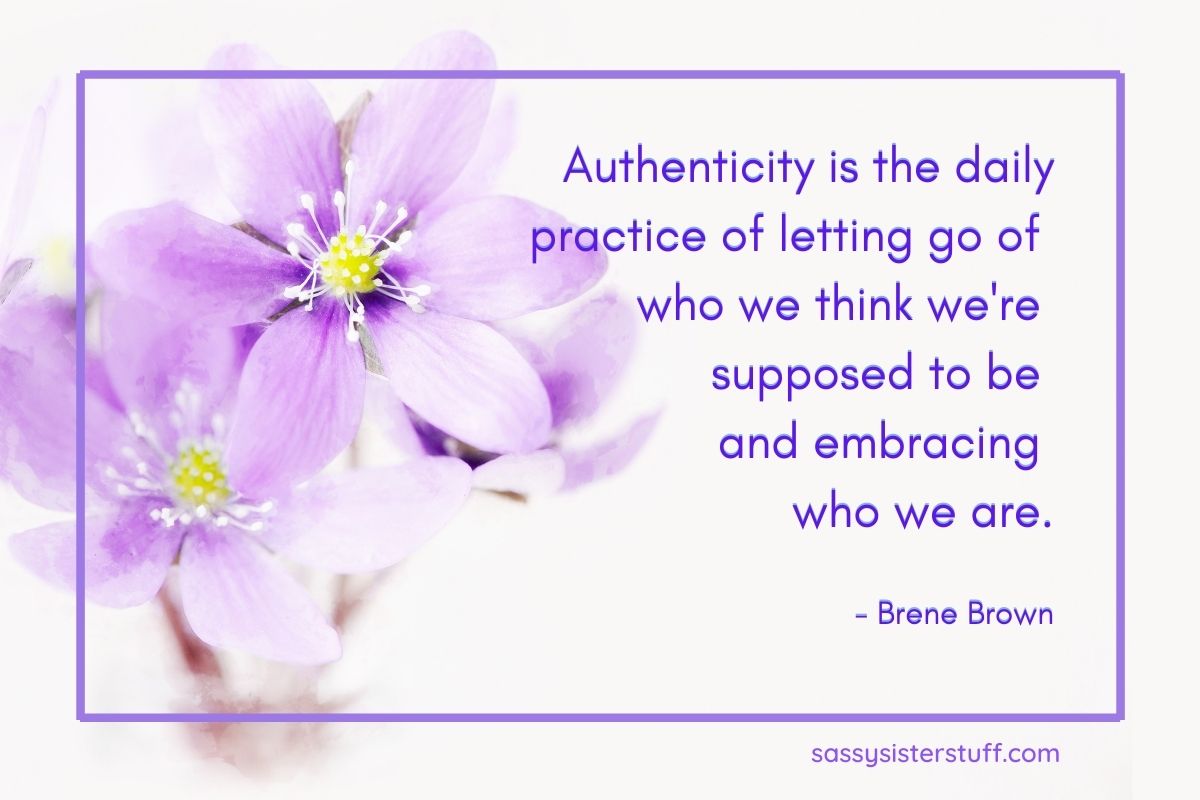 Understanding Your Highest Self
To clarify, it may be helpful to consider these terms if you find yourself still questioning the meaning of your highest self. These are some of the common terms that capture of meaning of your highest self:
Inner Wisdom
Authentic Self
Spiritual Self
Soul
Essence
Eternal Self
Divine Self
Intuition
For more information, I suggest you click here to read an article by Cindy Wigglesworth. She explains how to "hear" your highest self.
Highest Self Yoga
Yoga is a practice that connects your physical being with your spiritual being. Highest Self Yoga practitioners specialize in helping you visualize your highest self through the practice of yoga.
The practice helps to sharpen your insight and intuition, and activate the heart-mind connection. Yoga awakens your energy flow and enhance your inner wisdom.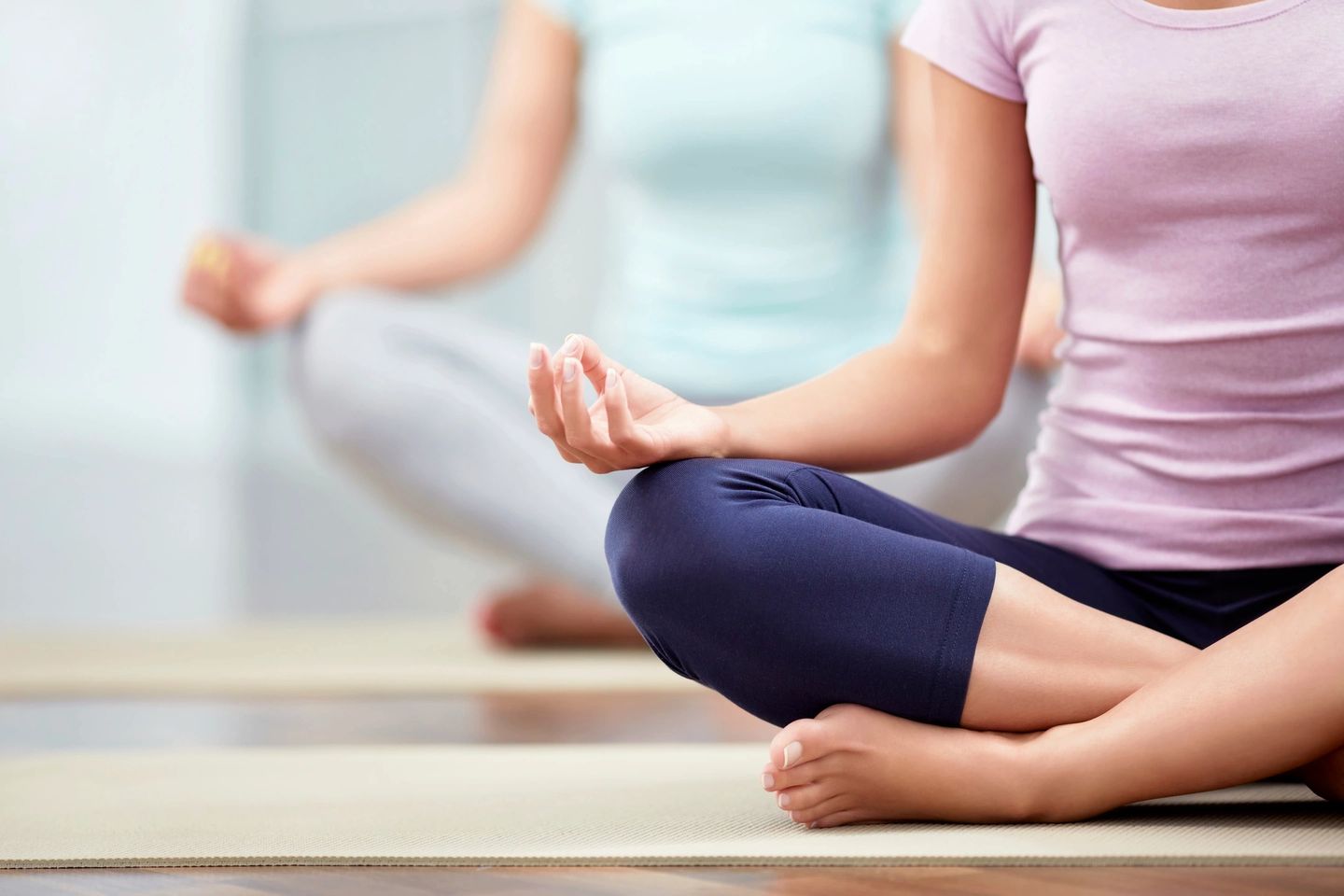 Many Parks and Recreation programs in local communities offer yoga classes. For those who experience challenges with joints and movement, you can even often find aqua yoga classes offered in warm-water pools.
I talk more about aqua yoga and self-care in my journey toward improving and staying healthy after 60.
Highest Self Quotes
Highest self quotes can be anything that resonates with you and helps you feel connected to your inner place of confidence and contentment. Again, not a place of ego.
Ego has no place in the world of visualizing your highest self. These are some of my favorite inspirational quotes for helping to visualize your highest self.
Visualize your highest self and start showing up as her. Every. Single. Day.

~ Unknown
"The most valuable real estate in the universe is inside your soul."

~ Matshona Dhliwayo
Always take time to make your soul happy.

~ Unknown
"The most important person you meet in life is your higher self."

~ Matshona Dhliwayo
"It is imperative you stay in touch with your inner self so you don't lose the essence of who you truly are."

~ Omoakhuana Anthonia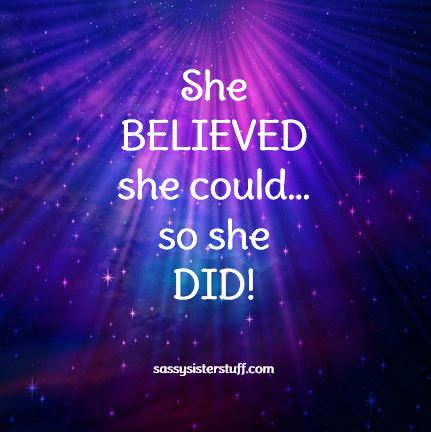 Connect with Nature
Another good way to visualize your highest self is taking time to connect with nature. Go for a walk. Get outside. Spend time by yourself – feel your emotions, awaken your spirit, breath the fresh air, clear your mind.
Be mindful of your surroundings and enjoy every sight, sound, and smell.
Take a stroll with a loved one. Feel the energy and joy flow between you. Let your intuition guide your conversation – or even your silence.
Feel the connections of your spirits. Let yourself be grateful to the fullest extent.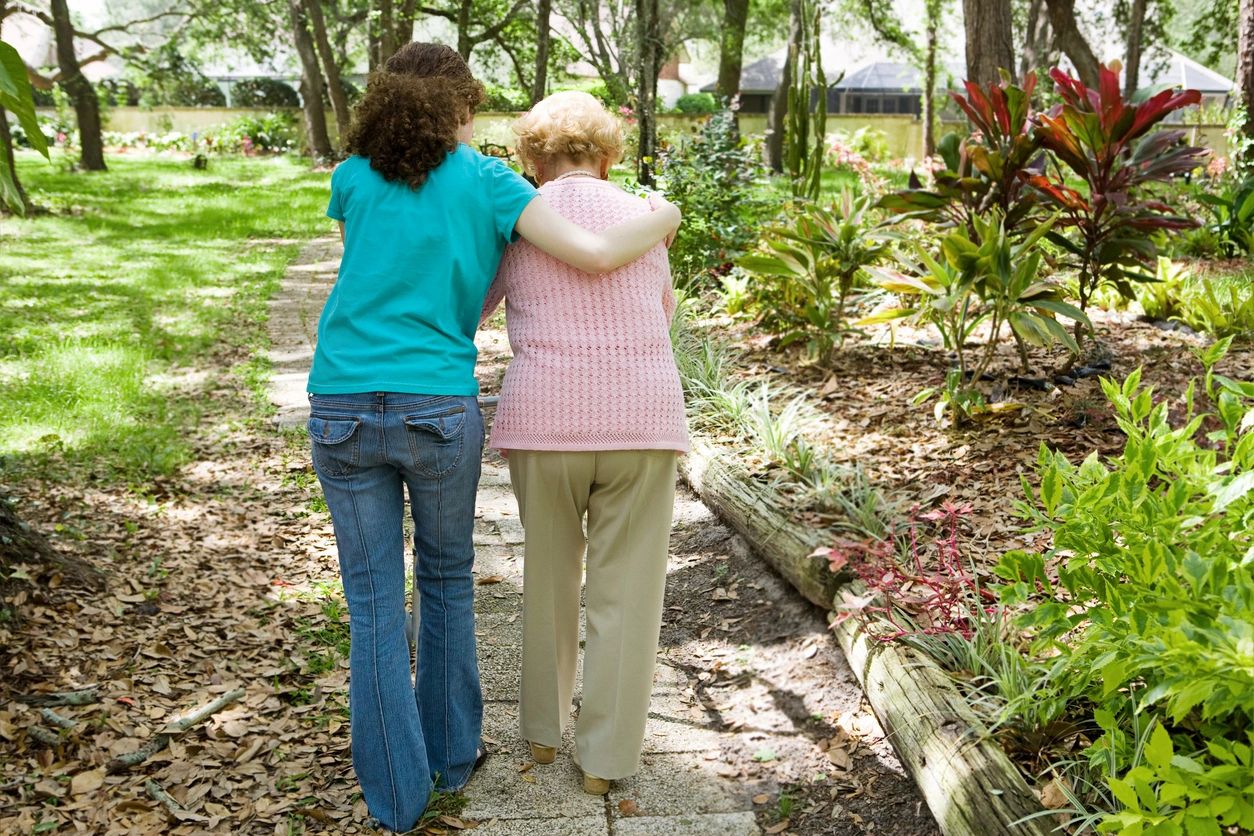 Practice Mindfulness
Mindfulness is a state of being fully aware of what you're doing, sensing, and feeling in every moment. There are many benefits of mindfulness, including connecting with your inner self better.
You take in the world around you through your five senses — sight, sound, smell, taste, and touch — without judgement. It is a state of accepting your feelings, thoughts, and physical being.
Mindfulness helps you stay connected to your authentic self and maintain your sense of inner peace. It allows you to see the beauty in every moment and helps you live with intention. As a result, you create greater happiness in your life.
Mindfulness is another step toward connecting with your highest self and living your best life.
Confidence and Motivational Quotes
Visualizing your highest self begins with small steps. Take some deep breaths and believe in yourself. Even on a bad day, you are capable of more than you think.
Daily life can be exasperating sometimes, so you must have the confidence and motivation to follow your inner guide in order to meet your true potential. Use these quotes about confidence and motivation to help you take the first step toward believing in yourself and connecting with your highest self.
"If you hear a voice within you say 'you cannot paint,' then by all means paint, and that voice will be silenced." —Vincent Van Gogh
"Always be yourself and have faith in yourself. Do not go out and look for a successful personality and try to duplicate it." — Bruce Lee
"Trust yourself. Create the kind of self that you will be happy to live with all your life. Make the most of yourself by fanning the tiny, inner sparks of possibility into flames of achievement." — Golda Meir
"It is confidence in our bodies, minds, and spirits that allows us to keep looking for new adventures." — Oprah Winfrey
"Trust yourself. You know more than you think you do." — Dr. Benjamin Spock
"To love oneself is the beginning of a life-long romance." — Oscar Wilde
"Wouldn't it be powerful if you fell in love with yourself so deeply that you would do just about anything if you knew it would make you happy? This is precisely how much life loves you and wants you to nurture yourself. The deeper you love yourself, the more the universe will affirm your worth. Then you can enjoy a lifelong love affair that brings you the richest fulfillment from inside out." — Alan Cohen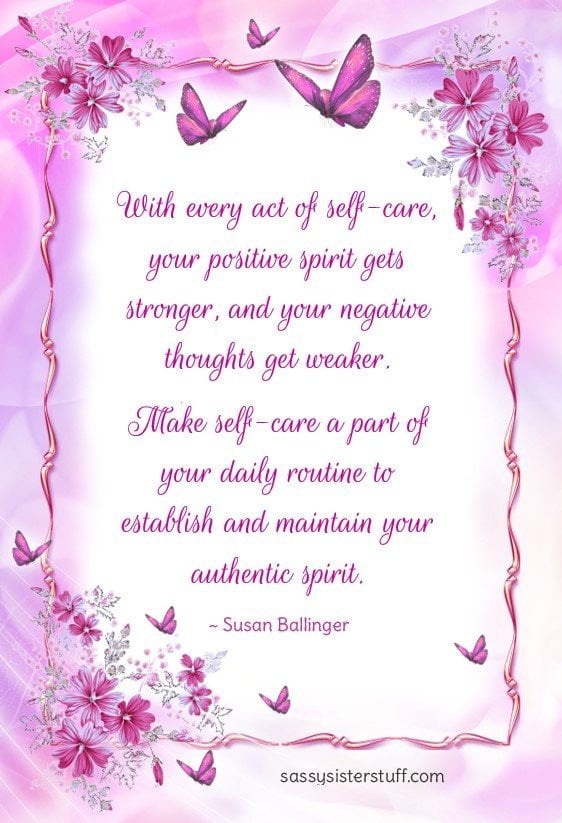 Final Thoughts: Visualize Your Highest Self
These are just simple, beginning steps about learning to visualize your highest self. We all have to start somewhere, right?
And it's a beginning step toward improving self-care and self-love practices that help you reach your truest and authentic potential.
Additionally, self-love is the highest form of love you can give to those around you. Remember, you cannot be your BEST self for those you love unless you are taking care of yourself! And that's the beginning of learning to visualize your highest (and best) self!
---
Related Article: Positive Selfishness
---
For your continued personal growth journey, these are some additional articles about affirmations that I mentioned previously:
Wishing you the best of luck on your journey to visualize your highest self. You deserve to connect with your authentic self so you can reach your highest potential of happiness!
Love to ALL! ~Susan
P.S. After you have connected with your authentic self and are ready to make changes in your lifestyle, read about how to bring more cozy into your life and live a life like they do in Denmark — the happiest place in the world!