Favorite Inspirational Quotes and Beautiful Words of Wisdom About Life
Inspirational quotes provide valuable reminders about living a life of passion, purpose, and positivity. They have always helped keep me grounded, mindful, and intentional about what's truly important in my life. Whether the inspirational quotes and beautiful words of wisdom come from great philosophers, historical figures, celebrities, prolific writers, Buddhist monks, or everyday people like you and me, they can give us pause to think about life.
Inspirational quotes sometimes affirm what we already know (or think we know) about ourselves or our lives. Other times, they help us make decisions about something going on in our lives. And sometimes the words simply make us SMILE.
Let's look at more benefits of inspirational quotes and beautiful words of wisdom for life!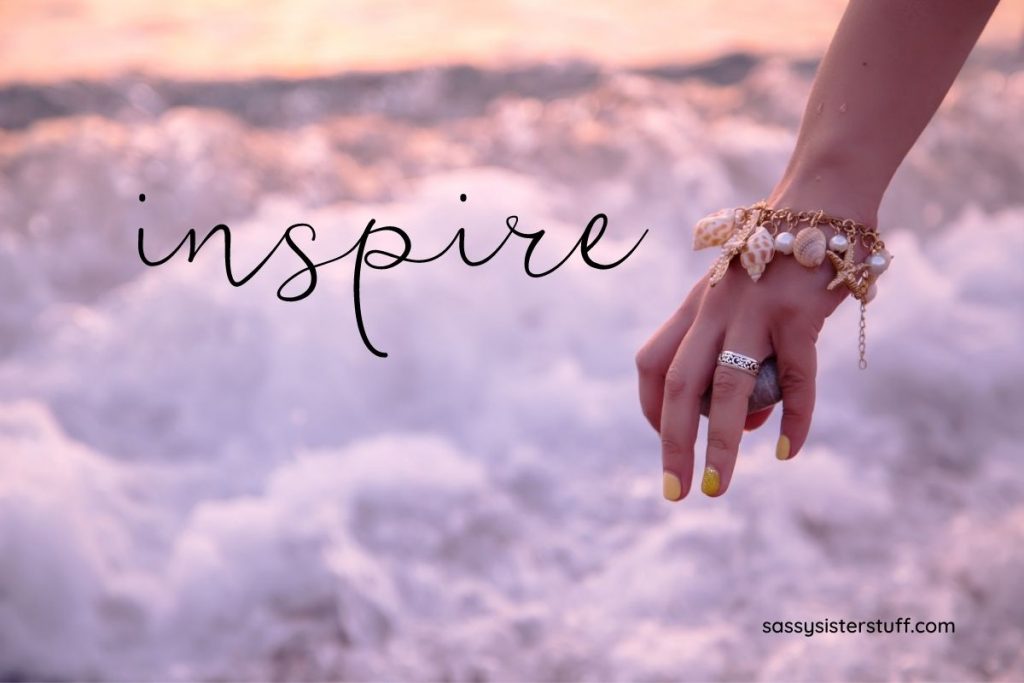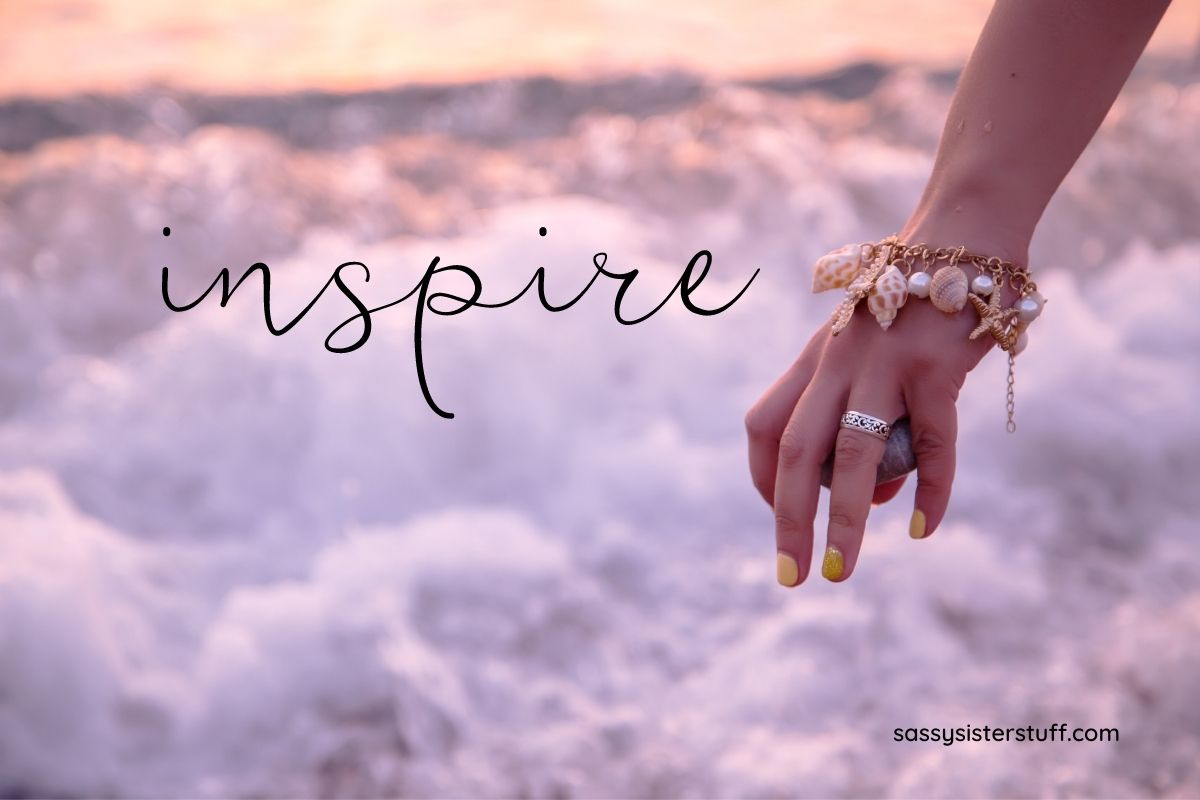 ---
What Are More Benefits of Inspirational Quotes?
Inspirational quotes can boost your credibility, reinforce your ideas, launch new ideas, summarize your thoughts, transform the way you think or feel, and have many other positive affects on your mindset.
Inspirational quotes can trigger a higher power within yourself, help you make desired changes in your life, and lead you to inspire others.
Let's look at some popular categories for inspirational quotes and words of wisdom:
motivation
love
self care
self love
leadership
management
happiness
humor
mindset
attitude
friendship
life skills
loneliness
strength
trust
success
positivity
empowerment
time
generosity
kindness
gratitude
nature
relationships
productivity
education
beauty
dreams
challenges
holidays
heartache
karma
family
There are hundreds more categories of inspirational quotes and words of wisdom. You can check out this list from A to Z if you are interested in finding quotes about a particular topic that is not on Sassy Sister Stuff.
---
Pin to Pinterest for Later
---
Why Are Inspirational Quotes Important to Everyone?
Inspirational quotes are rather inescapable. You see the elegant scripts and decorative images with an overlay of a meaningful saying everywhere. You find them online, on posters at work, on billboards while you're driving down the highway. These quotes impact us positively and help keep us motivated throughout the day.
With all the stress in today's society, we often seek new and innovative ways of escape, or simple ways to handle the pressure. Inspirational quotes provide us with a quick and timely burst of wisdom to refocus our mindset.
Inspirational or motivational quotes capture and appeal to your subconscious mind. They can instantly change your entire thought process — uplifting your general outlook or even redirecting your energy to a more positive path.
Quotes are free and often initiate a spontaneous SMILE — and smiles are always a welcome relief!
---
These are some of my personal favorites:
"The mind is everything. What you think you become." ~ Buddha
"The most difficult thing is the decision to act, the rest is merely tenacity." ~ Amelia Earhart
"Your time is limited, so don't waste it living someone else's life." ~ Steve Jobs
"The future depends on what we do in the present." ~ Mahatma Gandhi
"The best way to predict the future is to create it." ~ Abraham Lincoln
"I've learned that people will forget what you said, people will forget what you did, but people will never forget how you made them feel." ~ Maya Angelou
"Shoot for the moon. Even if you miss, you'll end up among the stars." ~ Norman Vincent Peale
"The best and most beautiful things in the world cannot be seen or even touched – they must be felt with the heart." ~ Helen Keller
"I have not failed. I've just found 10,000 ways that won't work." ~ Thomas Edison
"No one can make you feel inferior without your consent." ~ Eleanor Roosevelt
---
People crave words — especially words that are well-expressed and thoughtful — so even a short quote can provide an incredible amount of hope, motivation, comfort, direction, guidance, and so much more.
You can frame your favorite quotes… post them… share them… repeat them… reflect about them… KEEP THEM IN PROMINENT PLACE to help inspire you in simple but effective ways!
By the way, I am aware that some people are very annoyed by inspirational quotes — but I think they will eventually come around and learn to enjoy them! Wink:)
Click on the TEXT LINKS below to take you to articles that have favorite quotes and beautiful words of wisdom about life. Enjoy!
You'll find inspirational, positive quotes in these articles from famous folks like Henry David Thoreau, Martin Luther King, Albert Einstein, Mark Twain, Henry Ford, Steve Maraboli, Mary Davis, Maya Angelou, Oprah, Helen Keller, and more. Plus, you'll find some lesser-known names who share profound wisdom.
85 Jay Shetty Quotes About Life, Love, and Happiness
People Make Time for What They Want in Life
89 Trust the Process Quotes That Will Make You More Optimistic
Never Force Anyone to Talk to You: 35 Quotes and Words of Wisdom
9 Perfect Reasons Why You Should Do What You Can With What You Have Where You Are
33 Heartwarming Generosity and Kindness Quotes to Inspire You
160 Amazing Smile Quotes for a Brighter Life
79 Strong Empowering Words for Women and Girls
Timeless Wisdom and Quotes for All Stages of Life
29 Find Your Path Quotes: Amazing Inspiration for Your Journey Through Life
99 Inspirational Quotes About Life and Struggles
Sassy Sister Quotes for Sisters and Girlfriend
29 Powerful Change Your Mindset Quotes
Adventure Quotes to Inspire Your Youthful Spirit
55 Awesome Self Growth Quotes to Inspire Your Personal Development
Short Sweet Christmas Messages to Warm Your Heart
29 Meaningful Friendship Quotes to Warm Your Heart
60 Uplifting Quotes and Encouraging Words for Women
Every Journey Begins with a Choice: 65 Great Quotes About New Beginnings
50+ Inspirational Quotes About Living Life on Your Own Terms
Final Thoughts: Favorite Inspirational Quotes and Beautiful Words of Wisdom
Here on Sassy Sister Stuff you will find quotes about self love, kindness, life, motivation, gratitude, love, friendship, happiness, mindset, attitude, positivity, and more. You will find pages of beautiful images and quotes, as well as articles with inspiration and words of wisdom.
Since Sassy Sister Stuff focuses on redefining personal growth, wellness, happiness, self-love, mindset, and similar topics for women of all ages and stages in life, the articles and quotes here will be for readers who seek inspiration on these topics. You can also find words of wisdom about education, adventure, and blogging.
Come back often because articles about our favorite inspirational quotes and beautiful words of wisdom will be added often. The text links BELOW will take you directly to articles that have words of wisdom about life and inspirational quotes.
Just FYI, all graphic designs are my own creations. The inspirational quotes, thoughts, and messages are from a variety of sources. Wherever possible, I have given credit to the source.
Get inspired and be happy, my friends! Enjoy the beautiful words of wisdom and let these words bring you sunshine and smiles.
Love to All! ~ Susan
---
I use Canva.com to make all my graphics for Sassy Sister Stuff. It's a free web-based program where you can make invitations, flyers, posters, cards, graphics, business cards, and so much more! If you are interested in learning more, you can click on the link or the graphic below. I recently started using Canva Pro but for the whole first year, I used the free version because it has so much to offer!

Please note that purchases made through genuinely recommended links on this website may earn a commission at no extra cost to the user. There will NEVER be links on this website that are not personally supported and endorsed by me. Learn more here.
---
What Are Your Favorite Inspirational Quotes?
Share in the Comments🙂