43 Popular Topics for Journal Prompts to Help You Grow
Journaling is the process of writing down your thoughts and feelings to help you understand them better. It's a valuable process to help you grow in many aspects of your life. There is no right or wrong way to journal, but doing it daily is most beneficial.
Journal prompts, sometimes called writing prompts, help you focus on what to write. They are questions or ideas that give you a clear direction before you start writing. The journal prompts are typically based on a single topic that you want to focus on in your life — such as productivity, spiritual growth, or relationships.
In this article, you will learn about the value of journaling for personal growth, as well as various types of journaling styles. Then we will discuss topics for personal growth journal prompts that will help you grow to become a better version of yourself. I have selected 43 topics that are popular among women and will provide examples of journal prompts for each topic. They are all important topics to help you practice emotional self care and wellbeing.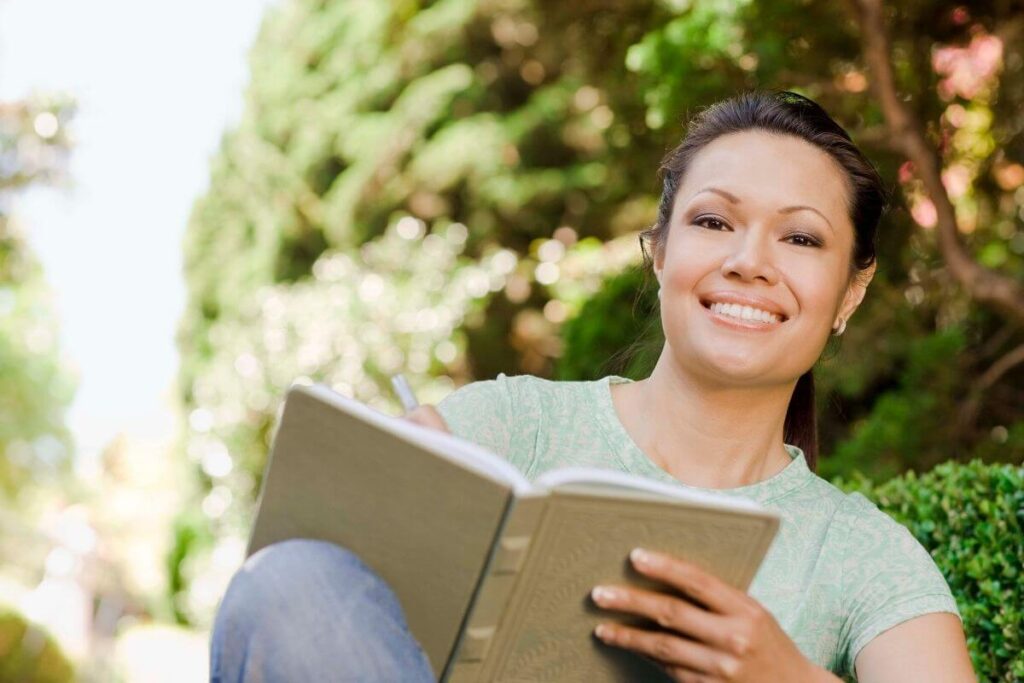 ---
---
Why is Journaling So Powerful
Journaling is no longer just something for young girls and teens. There are many benefits of journaling for adults. It can help you meet your goals and improve your quality of life. It can help you make better decisions as you reflect on the words you think and write.
Journaling can help you clear your head, understand your thoughts and feelings at a deeper level, and make important connections between your thoughts and actions. Overall, it can help improve your mental health and wellness.
I love what Natalie Goldberg says about journaling, "Whether you're keeping a journal or writing as a meditation, it's the same thing. What's important is you're having a relationship with your mind."
---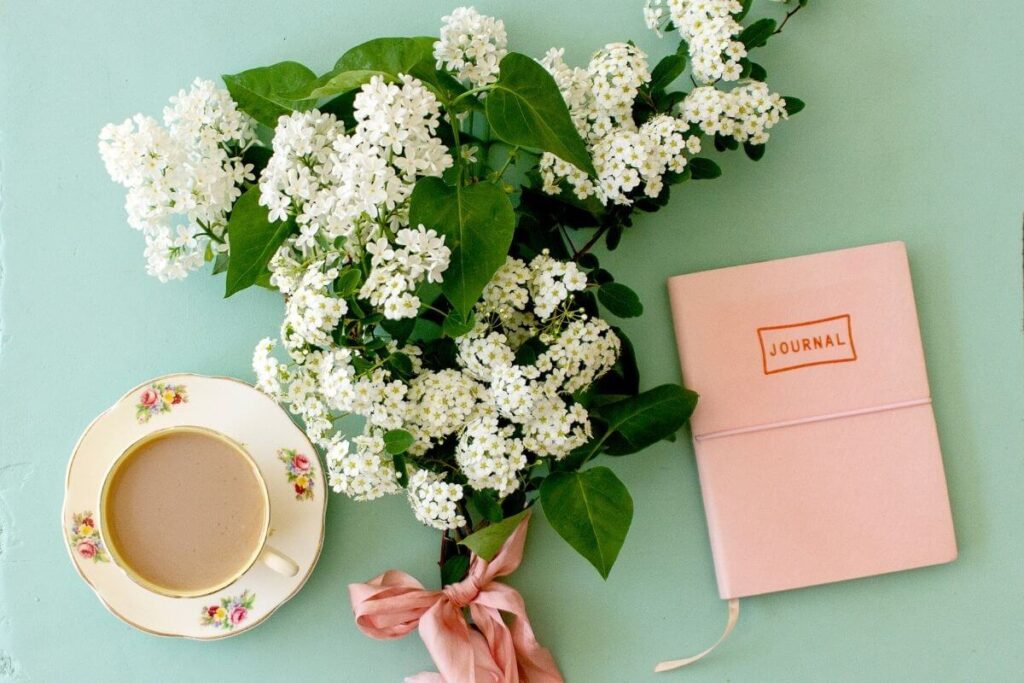 ---
Journaling allows you to take greater control over your life and helps you put things in perspective clearly.
These are some additional important benefits of journaling to keep in mind:
helps you calm your mind
helps you release pent-up feelings about your daily frustrations
helps you let go of negative thoughts
helps you explore your thoughts and experiences
helps you understand why and how you are feeling
helps enhance your self-awareness
helps identify your triggers
helps identify your strengths and weaknesses
helps you understand your thoughts processes
helps enhance your creativity and problems solving skills
helps you discover your "voice"
helps you identify that positive things in your life
---
---
What Are Journal Prompts?
Journal prompts, alternatively called writing prompts, are journaling ideas that help you focus on what to write. Using personal growth journal prompts gives you a clear direction before you start writing.
Journal prompts offer specific themes and topics for you to reflect on and write about. They can be helpful if you:
want to make writing a habit but never know what to write about;
have a lot of conflicting thoughts in your mind that you want to sort through;
feel as if you could write all day but need help narrowing your focus;
have a specific area of your life you want to explore or improve.
Prompts can be in the form of journal questions, journal writing ideas, and sentence starters. When I was teaching, I used to call them "Think Abouts" because I wanted my students to write 2-4 sentences about the Think About topic each day. These are examples of each kind of journaling ideas formats:
Journal Questions Example: What does grateful mean to you?
Journal Writing Idea: Name three things that made you happy today.
Sentence Starter: My favorite moment of today was __________.
---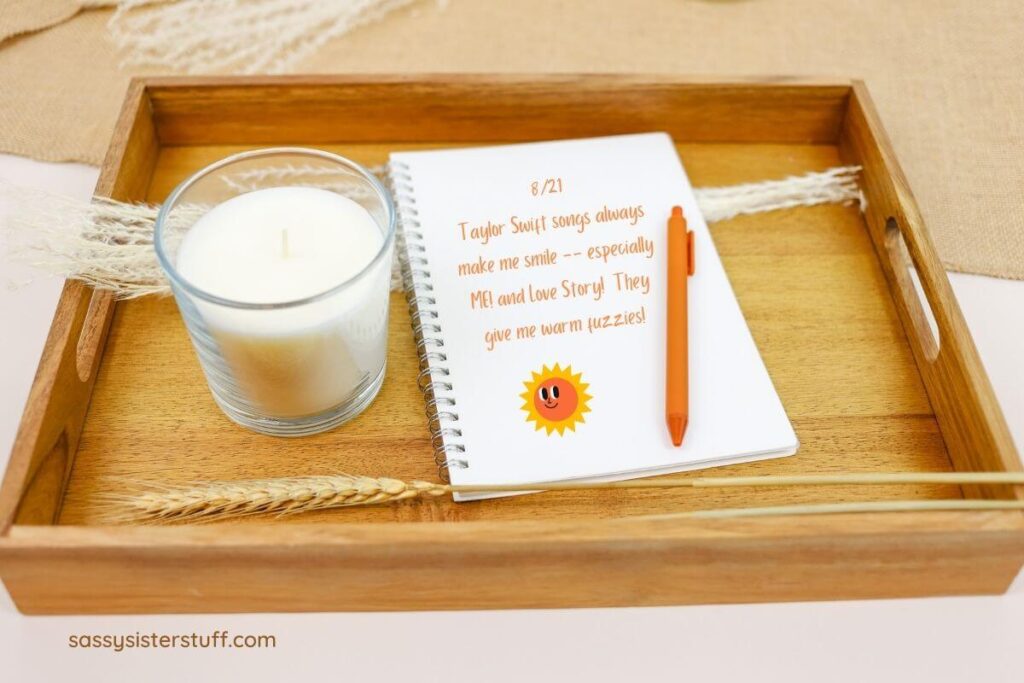 ---
Types of Journaling Styles
Journaling styles vary from person to person. You can purchase a plain spiral notebook to use for your journal, or you can purchase a very detailed, comprehensive journal that includes multiple reflection and writing components.
For example, the Silk and Sonder subscription-based self-care and mental health toolkit includes a beautiful all-in-one planner and journal. You'll find Planning Pages, Guided Writing Journaling Pages, a Coloring Page, a Recipe Page, Reflections and Intentions, a Sleep Tracker, Notes Pages, a Mood Tracker page, a Habit Tracker page, a Monthly Expense Tracker, a Focus Word, and more. Silk and Sonder Journals are an all-in-one monthly planner that supports your overall self-care and wellness.
These are some popular kinds of journaling styles:
List Journal: A list journal is fairly simple and does not require a lot of time. It's just as it sounds — you create lists rather than write in a narrative format. For example, you might make a list of what books you want to read, or the places you want to visit. Or you might make a list of your favorite family traditions. List journals are a great way to compile and reflect on details about your life, interests, goals, and your dreams.
Bullet Journal: This type of personal journal allows you to record achievements, goals, thoughts, inspirations, and reflections in an organized and creative way. Users can make entries of daily, weekly, and monthly progress toward their goals. Some people like this type of journal because it's efficient and effective when trying to change a habit, reach a goal, get organized, or make a major life change.
Creative Writing Journal: Creative writing is especially great for people who are creative and imaginative. It encourages capturing ideas and self-reflection, both key skills for creatives. It's also a useful skill for entrepreneurs and busy executives, as it fosters clear thinking. Creative writing provides opportunities to express yourself in a variety of ways — through colors, visual representations, symbols, words, etc.
Monthly Journal: Monthly journals can be based on themes surrounding special days and celebrations during every month. For example, in April you may have prompts to write about things associated with Earth Day, April Fool's Day, Easter, and Spring. This kind of journal is good for relaxation, activating your imagination, and reflecting on your life experiences.
Reflection Journal: This is one of the most common, traditional kinds of journaling. It's often used with journal prompts that focus on one or two mental health themes or topics. It's great for anyone who is diligently working to improve a specific area of life. The intention is to connect deeply with your feelings so you can reflect and analyze as part of your personal growth.
Junk Journal: This is such a cool idea! A Junk Journal is a handmade book or journal of recycled and random materials. The pages can be used to write, draw, paint or record your memories, thoughts, ideas, and inspiration. It can be a work of art for creatives, and saved for inspiration in the future.
The Blank Notebook Journal: This is your blank canvas that can fulfill every journaling need you might have. This one gives you a lot of creative freedom. It's great for creatives and people who are intensely working on a particular area for improvement.
Pocket Journal: This is just like it sounds. It's a small journal you can carry around with you so you can write whatever pops into your mind throughout the day. It's great for people who are forgetful or creative — and those who multitask.
Diary Journal: A diary journal is what you remember from when you were a young girl. It's used to document life events and write freely about your thoughts and feelings. This is a great tool for people who enjoy writing and reflecting on their lives. While it has value, it's not necessarily intended to be used for personal growth as much as reflection and enjoyment. In a diary, you should write about whatever pops into your head.
People also use fitness journals, finance journals, poetry journals, dream journals, travel journals, reading journals, food journals, and so many more! Whatever your preference — explore and choose your favorite! Maybe even try several different kinds over time.
---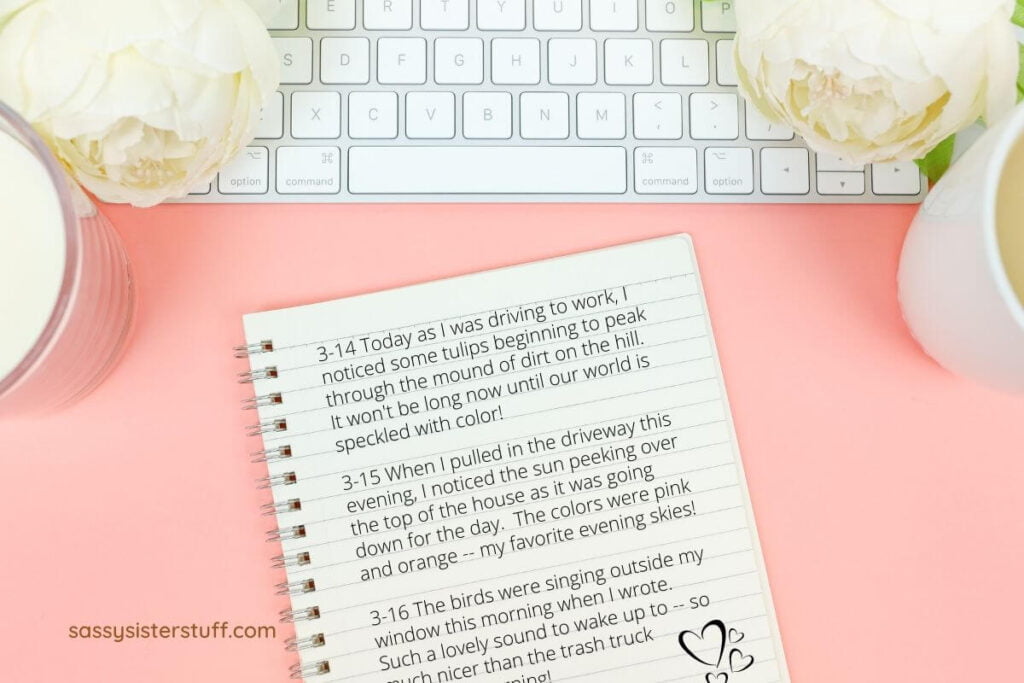 ---
What Do You Put in a Bullet Journal?
Since Bullet Journals are one of the most popular kinds of journals today, I want to explore these a bit more. What exactly do you put in a bullet journal?
These are very personalized and you can include whatever helps you keep yourself organized, productive, and reflective. The Silk and Sonder Planner and Journal is actually based on the bullet journal concept. With all bullet journals, you can adapt and modify them to meet your specific needs. You can start with a hard-copy bullet journal that's been designed by others, or you can create your own with any notebook.
One way to start a bullet journal is Goal Setting. What are some of your short- and long-term goals? Maybe you want to improve your sleep habits, so you can setup a way to track your sleep habits and plan for improvement. You can dream as big or as little as you want… then break down your plan into actionable steps to help get you there. Your bullet journal is a way to help you achieve your goals.
You can also include your Appointments on your bullet journal, including events with your children and family. This will help you stay organized, but it's also a way to help you plan your social times — a day in the park, a spa day, a special luncheon with friends. Once you actually schedule these activities, you are more likely to include them — and they are very important for all of us!
Some people like to include their Household Schedule, which includes things like laundry, cleaning, decluttering, and meal planning. Including things like this helps you save time and money!
Another benefit of a bullet journal is keeping track of important aspects of your health and wellbeing. Known as Habit Trackers, you can monitor things such as mood, emotions, water intake, exercise, food, steps, financials, spending, and even how much television you watch.
You can even include a Brain Dump area in your bullet journal! What is a Brain Dump, you ask? It's just like what it sounds like — you write about anything you need or want to write about or get off your mind.
And of course, two of my favorite aspects of a bullet journal are Reflection — using my favorite prompts — and Creativity — where I draw, color, or doodle. You can even get stickers that make you happy, and a collection of awesome colored pencils or pens. You can use any prompts for bullet journal prompts.
The bullet journal is best for people who are very organized, or want to be very organized. Since it encompasses almost every aspect of your life, you need more dedicated time for it to be effective and efficient. But if you want to become more organized, and are willing to commit to the process, it's a wonderful way to change your habits and improve your life!
---
---
Difference Between a Diary and a Personal Journal
Over the years, the terms diary and journal have often been used interchangeably. But nowadays, as journals are becoming more relevant and popular, it's important to understand the difference.
Diaries are meant to be used as a record of events — documentation of your life. Personal journals are typically used with the intention of reflection — making a connection between your thoughts and your actions to improve your life.
However, both diaries and journals can be excellent tools for building self-awareness. They can also give you quiet time for relaxation and higher levels of consciousness. And they can both be very personalized experiences based on your individual needs and interests.
Now that you know: 1) why journaling is so beneficial to your personal development… 2) what journal prompts are and why we used them… 3) and types of journaling styles you can choose… are you ready to move forward with journaling to help you grow into the person you are meant to become?
Now let's learn about 43 of the most popular journal prompts topics we can use for personal growth! Read on!
---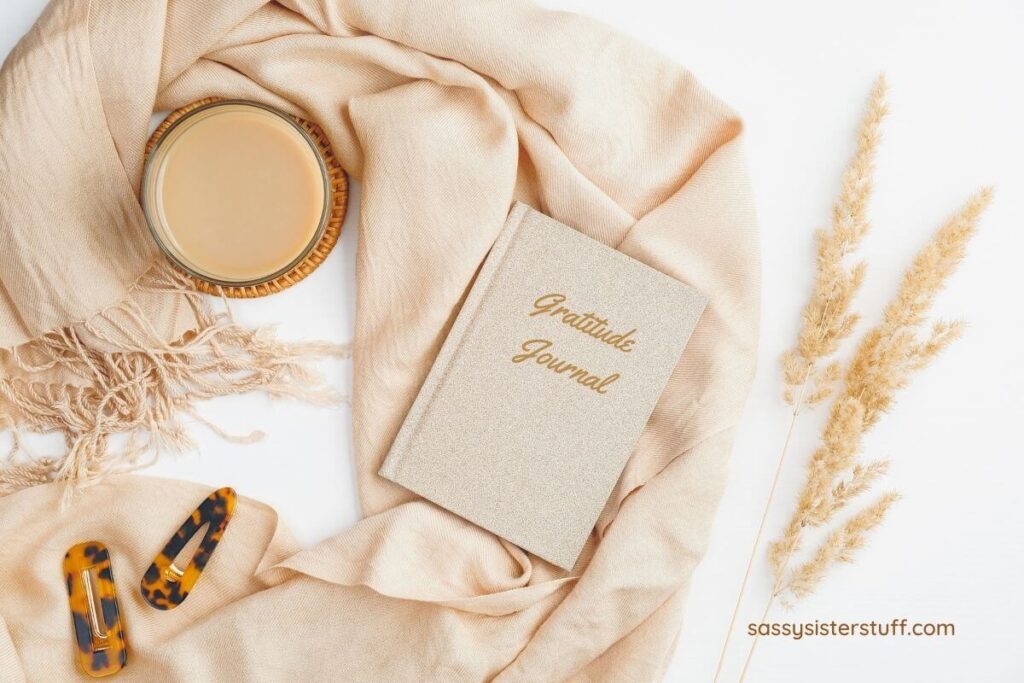 ---
Popular Topics for Personal Growth Journal Prompts
What topics or themes do people write about for growth? These 43 popular topics for journal prompts are highly effective for those who are seeking self-improvement in some area of their lives. It is easy to find a collection of prompts for these topics on personal websites and Pinterest.
I've already compiled great prompts for several topics on Sassy Sister Stuff and will be writing more articles in the future because journal prompts are becoming so important for personal growth. So be sure to watch for them!
Many of these themes or topics overlap and fall into the broad category of personal growth. Additionally, this is just a small sampling of topics. A simple Google or Pinterest search will provide an infinite number of journaling topics.
There is no right or wrong kind of journal prompt, as long as you are thinking, reflecting, writing, and growing. Journaling is a very powerful, personal, and purposeful activity!
---
1. Self Reflection Journal Prompts — I've already written a very thorough article about self reflection journal prompts for personal growth so I won't go into great detail here, but self reflection is one of the most popular topics for journaling. These prompts help you explore your thoughts, values, and attitudes in an effort to make changes or improve some aspect(s) of your life.
Example Prompt: What makes you feel calm?
---
2. Reflective Journal Prompts — Reflective journals are used to think about your life experiences, behaviors, impressions, feelings — good or bad. This type of journaling is often used in a learning environment and learning process.
Example Prompt: What is something you can do to focus more on your health and well-being?
---
3. Gratitude Journal Prompts — Developing a mindset of gratitude is one of the best things you can do for yourself. You can even cultivate your own happiness through a heart of gratitude. Journaling about gratitude is among the most popular kinds of journaling.
Example Prompt: Today I am most grateful for ________ because ________.
---
4. Journal Prompts for Self Discovery — Self discovery is a part of personal development. These prompts will help you focus on your core values and achieving self-knowledge and self-awareness. It's a process for helping you find your true identity and connecting with your highest self.
Example Prompt: What do I love most about myself right now and why?
---
5. Positive Journal Prompts — These prompts help you develop optimism and positive thinking. This kind of journal can help you put a buffer between your negative thoughts and your sense of well-being. It can be especially helpful if you are dealing with depression or anxiety. Similar to gratitude, it helps you focus on the good things in your life.
Example Prompt: Write about a nice gesture someone has done for your this week.
---
6. Personal History Prompts — Journaling about your personal history allows you to capture personal and family stories in a way that makes your journal become a legacy. It also gives you an opportunity to reflect on your past, present, and future. These are especially fun for grandparents or those who like to document family history.
Example Prompt: What did a typical mealtime look like when you were growing up? What was your favorite food?
---
7. Monthly Journal Prompts | Monthly Writing Prompts — Monthly journal prompts tend to focus on a theme or topic associated with special events or celebrations during the given month. For example, during February all the daily prompts may be associated with love, friendship, self-love, self-care, Valentine's Day, your favorite quote about love, etc. These are fun but also promote thought and self-reflection.
Example Prompt: How do you show love to others?
---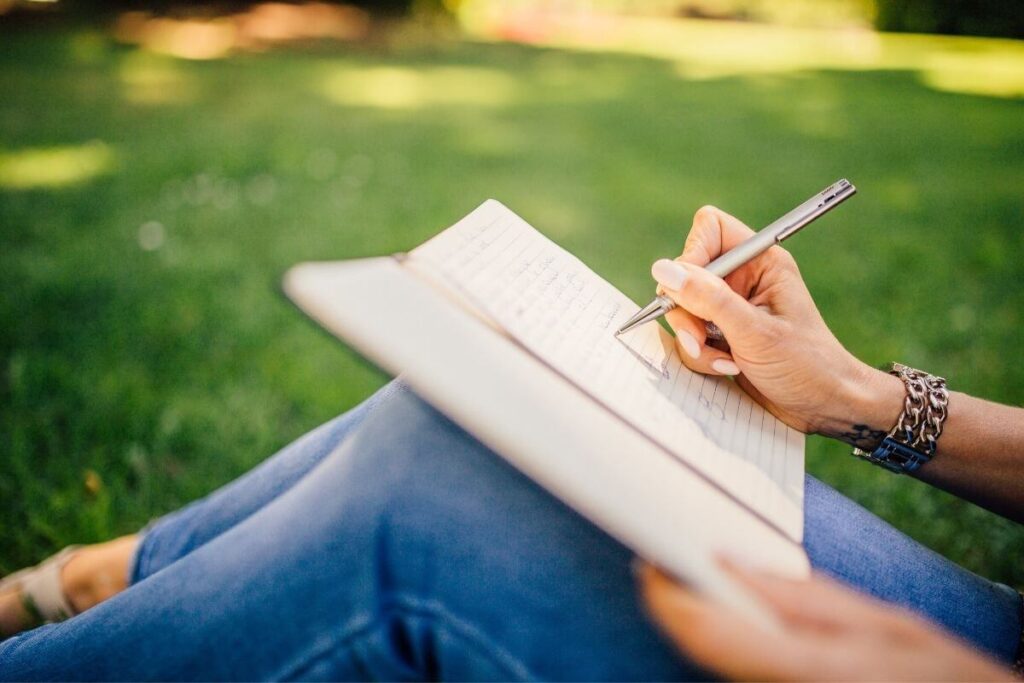 ---
8. Mindfulness Journal Prompts — The heart of mindfulness is about directing your attention to the present moment. We should always be present and aware of what's happening around us. These prompts will help you develop the habit of staying present and being mindful on a regular basis. They will also help you learn the many benefits of mindfulness.
Example Prompt: Where did you notice something beautiful today?
---
9. Question of the Day Journal — Questions of the Day are designed to activate your brain and expand your creative thinking. They allow you to think about important topics in the world and and give you a vehicle for expression.
Example Prompt: If you could change one thing about the world, what would it be and why?
---
10. Motivational Journal Prompts — These journal prompts are designed to help you get motivated and stop procrastinating. They can help you get clarity and develop new habits that support your goals and success.
Example Prompt: How can I re-prioritize my to-do list?
---
11. Journal Prompts for Spiritual Growth — The spiritual dimension of your health and wellness spreads throughout all the other dimensions of your life — social, physical, mental, and emotional. Your spiritual being includes a set of guiding beliefs, principles, and values that give you direction in life. It encompasses a high degree of commitment to your individual belief system that provides you with a sense of purpose and meaning in life. These prompts can help improve all aspects of your life.
Example Prompt: What does it mean to embrace and accept my own weaknesses?
---
12. Journal Prompts About Love — This is self-explanatory, right? How do you love? Who do you love? What are your feelings about love? There are so many prompts that can help you explore all your feelings about the meaning of love.
Example Prompt: Are the things that make people in your family feel loved the same things that make you feel loved, or different?
---
13. Journal Prompts About Relationships — When you're in a relationship, it can be hard to keep track of your thoughts and feelings. That's where journaling comes in handy! Journaling about relationships can help you process your thoughts and feelings, and it can also be a great way to track your progress in the relationship. It also increases mindfulness, facilitates communication, and even improves your relationship with yourself.
Example Prompt: What do I need more of in my relationships?
---
14. Journal Prompts About Friendship — Friendship journals are designed to help increase awareness of your belief systems about the complicated topic of friendship. Friendship can be a great source of comfort, support, and happiness but there can be misunderstandings and hurt feelings, too. Writing prompts help you process the complicated emotions associated with your belief system, and cultivate richer friendships.
Example Prompt: What makes you and your friends laugh, and how can you do that more?
---
15. Journal Prompts for Depression — Depression is a serious mental state characterized by feelings of sadness, withdrawal from connection, and a lack of interest in daily life. Journaling can help you sort through these feelings of sadness and redirect them in a more positive direction.
Example Prompt: When did you start to lose interest in things? How far back can you trace these feelings?
---
16. Journal Prompts for Healing — A healing journal is a safe and private space for your healing — both physical and emotional. Writing about your healing process helps you deal with grief, trauma, hardship, pain, recovery, frustrations, failures, and successes. It can also help you focus on self-care and track your progress.
Example Prompt: List five ways that you can focus on your healing today.
---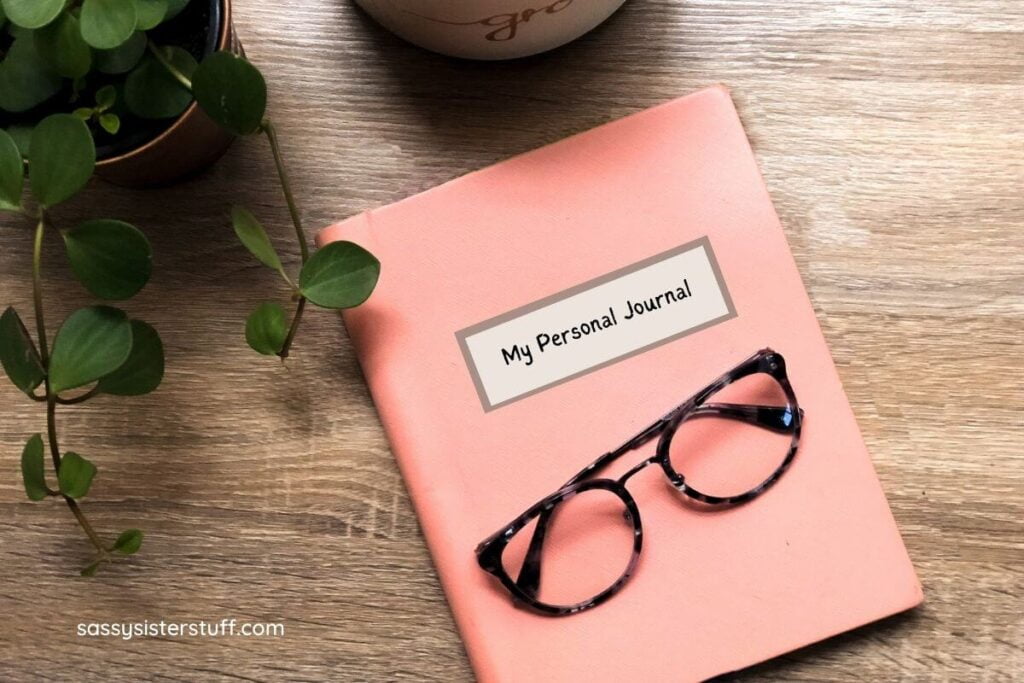 ---
17. Journal Prompts About Kindness — A Kindness Journal is a simple yet powerful tool to help you break unhealthy negative thought patterns, shift your mindset to positive moments, and take self-improvement actions toward being kind to yourself and others. Kindness is a universal language that speaks to everyone, thus it is a great character trait that benefits everyone.
Example Prompt: How can small efforts make a big difference?
---
18. Journal Prompts for Mental Health — If you've ever struggled with any form of a mental health issue, you may have found it helpful to keep a journal. Getting things off your mind and onto paper can help you deal with problems through self-expression and reflection. Writing can also help you identify triggers and patterns of behavior associated with your mental health issue so you can work on improving the situation.
Example Prompt: Write about three people in your life that make you feel the most "at ease" and what they do to make you feel that way.
---
19. Journal Prompts on Boundaries — Because boundaries can be so tricky to determine for yourself, journaling can be beneficial. Boundaries are there to help you protect the relationships that are important to you while also giving you space to be honest about what you need. Journal prompts can help you determine your need for boundaries, what boundaries you want to set, and how to set those boundaries.
Example Prompt: What boundaries would help me create the structure I need to find peace in my life?
---
20. Journal Prompts to Find Your Purpose — Journaling can help you find your purpose and meaning in life. Through the process of exploration and reflection, you can discover your purpose to help you lead a happier, more fulfilled life.
Example Prompt: What really lights me up and fulfills me on almost every level?
---
21. Zen Journal Prompts — As we've learned, journaling can help you make connections between your thoughts and your actions. It helps you reflect on things that are important to you, and things that you want to change. Zen journaling helps you create a daily practice that allows you to begin and end each day grounded, centered, and present. It helps you focus on a calm, peaceful mind. Zen Journaling often includes meditation as well as writing.
Example Prompt: Write about something you did today that was out-of-your comfort zone and how it made you feel.
---
22. Journal Prompts for Confidence | Self-Esteem — We all have times when our confidence is weakened by unfortunate events or emotions. Journaling is one of the best tools you can use to help find your confidence again. There are wonderful writing prompts available that will retrain your brain.
Example Prompt: What compliment would you give to yourself if you were standing in front of a mirror right now?
---
23. Journal Prompts for Creativity — Journaling questions and prompts are a great way to reignite your childlike imagination and unlock the creative potential inside of you. They can help you explore new ideas and perspectives, and open your mind to new ideas that can enhance your happiness in life.
Example Prompt: What is something you've always wanted to try, but haven't yet? Why?
---
24. Journal Prompts for Creative Writing (All About Me) — This is a fun kind of journal! I used a modified version of it with my students in the beginning of each school year to have them practice creative writing. Every day the students were given a writing prompt based on the theme, "All About Me." This kind of writing can be rewarding for both adults and children. It gives us an opportunity to reflect on our own uniqueness, perspectives, and character traits.
Example Prompt: What is a book, movie, song, or television program that has influenced you, and how?
---
25. Journal Prompts for Anger — Anger can be a complicated emotion. Journaling about your anger can help you dig deeper into the emotional pain that is causing your anger and help you deal with it better. Writing prompts can help prevent you from turning your anger into more anger — or possibly rage. You will be able to identify and reflect on the causes of your anger and heal yourself emotionally, physically, and psychologically.
Example Prompt: If my anger was a color, what color would it be and why?
---
---
26. Journal Prompts for Abundance — Abundance journaling is a fun and effective way to create the life of your dreams. It makes you focus on the things that help you attract what you want into your life. Manifestation and abundance go hand-in-hand because the more we manifest, the more abundance we have in our lives. Journaling about abundance combines goal-setting, mindset, and gratitude.
Example Prompt: How would a life of abundance change my life?
---
27. Journal Prompts for Achieving Goals — Writing your goals in a journal makes them more concrete and helps you stay focused on what you want to achieve. It also helps you track your progress, keep you motivated, and plan next steps you need to take to achieve your goals. Journaling is a great way to keep your mind organized and goal-oriented.
Example Prompt: What unique skills, talents, and qualities do I possess that make me qualified to do what I want to do?
---
28. Mindfulness Journal Prompts — A journal is a great way to develop the habit of being present and mindful. Writing down your thoughts and feelings can help you better understand your own mind and how mindfulness can help you.
Example Prompt: How do you think practicing mindfulness can benefit your life?
---
29. Self Love Journal Prompts — Self love journaling prompts can foster an improved feeling of self love and appreciation. Sometimes you forget how amazing you are so it's important to spend time immersing yourself in lovely thoughts about YOU. It improves your attitude and wellbeing.
Example Prompt: Some of the most beautiful words ever said to me were __________________.
---
30. Happiness Journal Prompts — The actual process of journaling boosts your mood and improves your happiness by releasing happy brain chemicals like serotonin and endorphins. But journaling specifically about happiness provides even more benefit because it helps you identify what makes you happy, process emotions associated with happiness, and cultivate a positive mindset.
Example Prompt: Write about three songs that make you SMILE.
---
31. Journal Prompts for Addiction Recovery — Writing in a journal during the recovery process can help you process your emotions, internal conflict, and neglected thoughts and feelings. It's a great strategy that supports your path to wellness. Addiction recovery journal prompts should acknowledge both the good and bad parts of recovery.
Example Prompt: How would you explain addiction to someone who has never experienced it before?
---
32. Journal Prompts About Anxiety — Anxiety prompts can help you manage your anxiety so it does not dominate your life. Journaling about your anxiety can give your mind a place to pour out that mental chatter so you feel heard. Your mind will start to feel safer.
Example Prompt: What does your anxiety feel about inside your body?
---
33. Journal Prompts for Divorce — When faced with the decision to end a marriage, it can be especially difficult to process your grief, thoughts, and feelings. Prompts can help you focus on those emotions can provide a space for reflection, survival, and healing during this difficult time.
Example Prompt: What have I learned about myself during this life-changing time?
---
34. Journal Prompts for Dating — Dating can be complicated in today's fast-paced world. Maintaining a Dating Journal can help you keep track of the ups and downs of dating experiences and relationships, as well as help you understand your own feelings and frustrations, successes and failures as you move toward finding a partner. Over time, a Dating Journal can also help you identify patterns in your own behavior that might be interfering with developing strong relationships.
Example Prompt: How does this dating experience leave me feeling?
---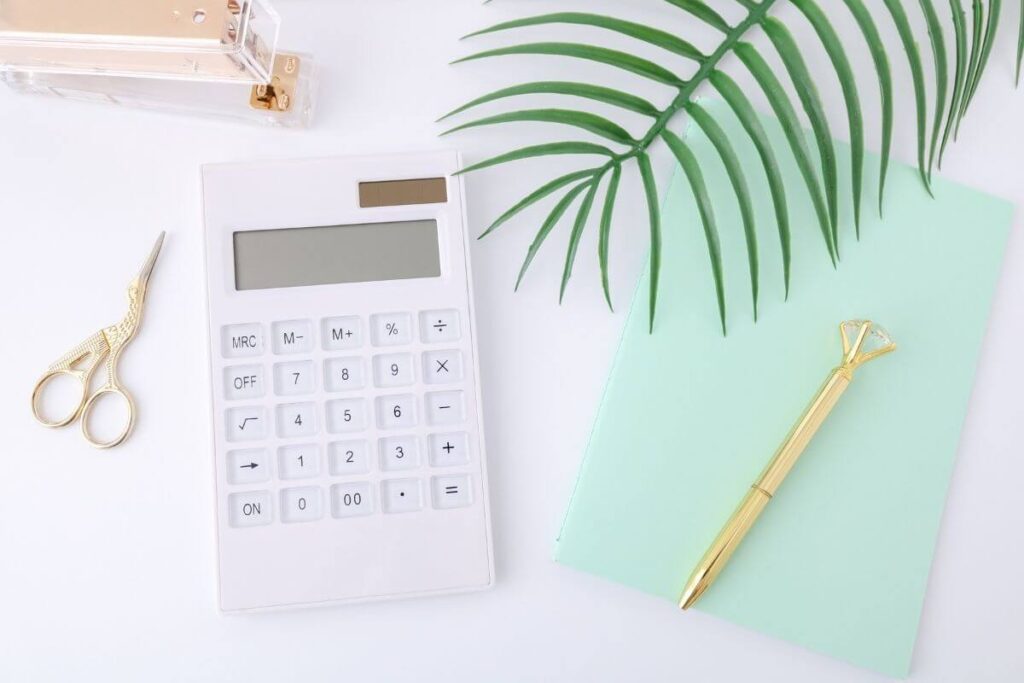 ---
35. Journaling for Entrepreneurs — There are many benefits of journaling for entrepreneurs. First, journaling can help you clarify your thoughts and ideas. By writing down your thoughts, you can better organize them and develop a plan of action. Additionally, journaling can help you track your progress and identify areas in which you need to make changes. Finally, journaling can be a great way to release tension and stress, which can be particularly helpful for entrepreneurs who are under a lot of pressure.
Example Prompt: What milestones did you reach last week with your business?
---
36. Journal Prompts for Grief — When dealing with the death of a loved one, it can be incredibly difficult to find the words to express what you're feeling. A journal can be a great way to help communicate those thoughts and feelings, and can also be a helpful tool for processing your grief.
Example Prompt: What was the most important thing your loved one ever taught you?
---
37. Journal Prompts for Self-Limiting Beliefs — There are many different types of self-limiting beliefs. Some people may believe that they are not good enough, while others may believe that they are not capable of doing something. It is important to identify the self-limiting beliefs that you have so that you can work on changing them. Journaling can help you sort through these feelings and change them, so you can keep moving toward achieving your goals!
Example Prompt: What are some things you don't think you're capable of doing?
---
38. Journal Prompts for New Beginnings — Journaling is a very helpful tool to support you while facing new beginnings in life. You can write about your feelings associated with the changes, your new life, and your new goals for the future. It can also help you sort through the many, often conflicting emotions, that may come with new beginnings.
Example Prompt: Write about something you have gone through that has helped you get to where you are now.
---
39. Journal Prompts for the New Year — It can be very beneficial to reflect on your life at the end of a calendar year. Thinking about the past year can help you determine what you want the new year to look like and how you are going to make that happen. There are lots of reflection questions to ask yourself at the end of every year that can help you improve your life in the new year!
Example Prompt: If the energy of your past year could be encapsulated by one word, what would that word be and why?
---
40. Productivity Journal Prompts — Journaling to increase productivity helps you think clearly, process ideas, and be more focused on what needs to be done. It is a habit that helps you reflect on your actions and progress and become a happier, less stressed person who doesn't make excuses or procrastinate.
Example Prompt: Make a complete list of the birthdays for all your loved ones.
---
41. Journal Prompts About Positivity — A positivity journal is the embodiment of all things positive. It's a reminder that however hard life gets, there is always joy to be found. This kind of journal is just like a regular journal except the pages are devoted to positive thoughts and events — with the intention of helping you develop a positive mindset.
Example Prompt: Write down three of your worries, then follow up with three actions you could take to resolve them.
---
42. Trauma Healing Journal Prompts — When something traumatic happens, it can be difficult to process the event on our own. This is why journaling can be a powerful tool for trauma survivors. By writing down your thoughts and feelings, you can begin to make sense of what happened and start the healing process.
Example Prompt: What did you learn about yourself as a result of the traumatic event?
---
43. Visualization Journal Prompts — There are many ways to use visualization to improve your life. When you visualize what you want, you put yourself in a position to receive it. One way to use visualization is through journaling prompts. Visualization prompts can help get your creativity flowing, motivate you, and help you deeply focus on what you want to achieve. These kinds of prompts are similar to manifestation and abundance prompts.
Example Prompt: What does my perfect day look like and what needs to be done to have it?
---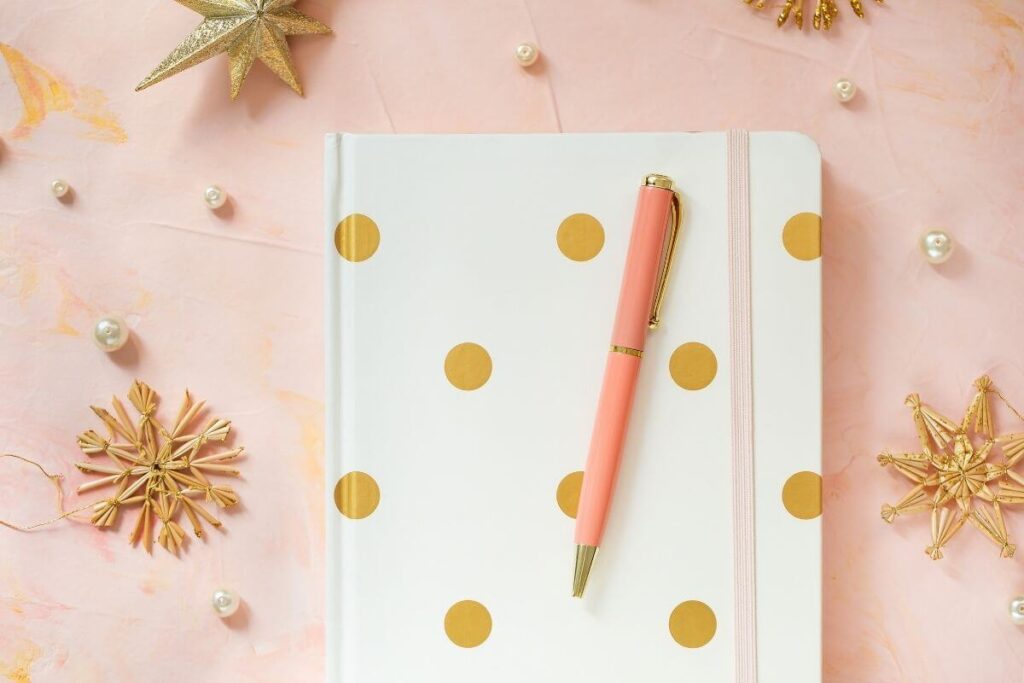 ---
Personal Growth Journal Prompts (And More)
The information contained in this comprehensive article primarily focuses on personal growth journal prompts and all the benefits you can gain from journaling. However, there are other similar personal growth strategies that can help you develop good habits that positively impact your life.
I invite you to learn about the Sassy Sister Stuff 12-Month Personal Growth Planner. This planner works on one aspect of personal growth every month. It's designed to help you develop better habits through the process of behavior change or journal writing. I hope you'll check it out!
You can also read the article, A Year of 28 Day Challenges for Personal Growth, to learn more. The 12 aspects of personal growth that are addressed in the planner are:
Minimalism
Family
Gratitude
Productivity
Wellness
Mindfulness
Self Love
Happiness
Purpose
Creativity
Confidence
Kindness
Another strategy for self-improvement is the use of positive affirmations. Whenever you tell your brain something repeatedly, your brain will begin to believe it. So positive affirmations can significantly change your mindset. You can use affirmations for good sleep, affirmations for self-love, affirmations for confidence… for happiness… for mindset… for purpose… for passion… for creativity… etc. There are affirmations for just about any aspect of personal growth you seek to improve.
Inspirational quotes can also help you make positive changes in your life. Some of my personal favorites are generosity and kindness quotes, and meaningful friendship quotes.
---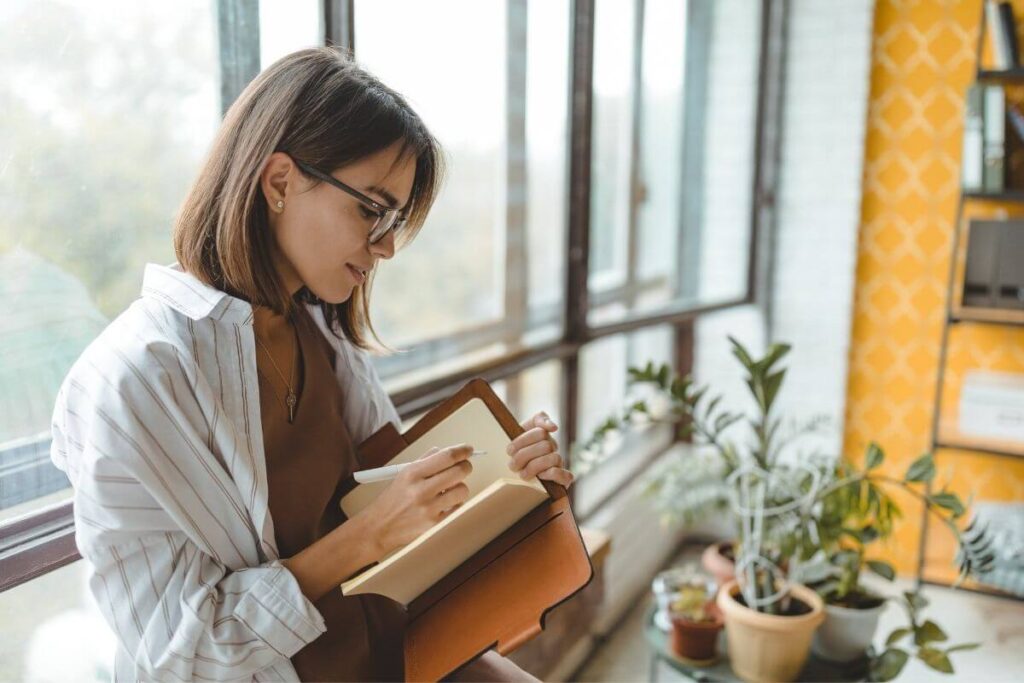 ---
Final Thoughts About Journaling and Journal Prompts
This has been a comprehensive article about the benefits of journaling, how to use journals, topics for personal growth journal prompts, examples of journal prompts — in fact, just about everything you need to know to get started with journaling for your personal growth and wellness.
I hope I've answered all your questions and helped you understand how journaling can help you reach your goals and achieve happiness.
Pin to Pinterest for Later
There are many benefits to journaling. It can help you process emotions, reflect on your day, and track your progress. It can also be a great way to document your thoughts and ideas. If you're looking for a way to improve your life, start journaling today!
Journal prompts are a great way to help you know what to put on the paper. They can be used in any setting, from elementary school classrooms to corporate boardrooms. To get the most out of journal prompts, be sure to answer them honestly and thoughtfully. And most importantly, have fun with them!
Love to All! ~ Susan