Sassy Sister Quotes for Sisters & Girlfriends
Relationships with sisters and girlfriends are some of the best relationships a girl can have, right?! These 57 sassy sister quotes will make you smile and appreciate these special people in your life.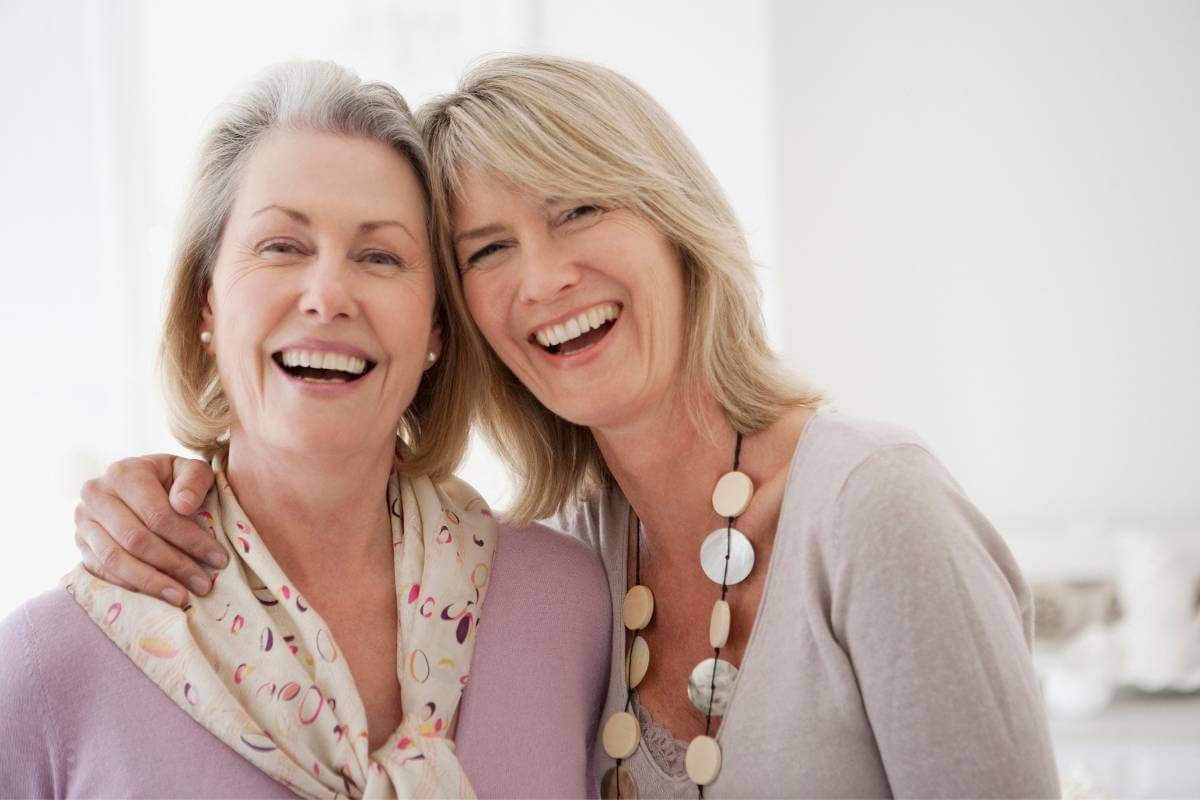 Celebrating Sisters and Girlfriends
Connecting with your sisters and girlfriends is a great way to spread happiness. Positive social connections are essential to a cozy, hygge lifestyle and healthy social connections help improve your happiness.
Be intentional about spending time with your sisters and girlfriends regularly! It's healthy for all of you!
Some of you have biological sisters, but I bet you also have at least one sister friend who was born to a different mom, right? Be sure to visit my ABOUT page to meet five of my sassy friends and learn how this website came to be called Sassy Sister Stuff!
I also have a biological sister and lots of other girlfriends who are like sisters to me, too. I am truly blessed! My sister would probably say I'm the crazy sister, but I prefer to think I'm just an older sister showing her the way to have fun in life:)
Use these quotes to celebrate your relationships with your sisters and girlfriends. Let your wonderfully cute sister know you love her! Use them for sassy sister captions! Send one to your best friend as a special surprise!
If a particular quote resonates with you, screen shot it and send it to your sisters and girlfriends for a special morning message to brighten their day, or anytime just because. Or use them for birthday messages, Instagram captions, or happy day wishes.
Or you can simply copy-and-paste the text quotes for social media captions, text messages, emails, or even make your own picture quotes or happy birthday cards! Have you ever used Canva.com? These quotes/images were all made with Canva.com. It's so much fun! See more about it at the end of this post.
57 Sassy Sister Quotes for Sisters and Girlfriends
Here you'll find:
funny sister quotes
sarcastic quotes about relationships
quotes that make you laugh
sister quotes
quotes that make you cry
my sister, my friend quotes
quotes that make you think
sassy sister quotes
quotes about sister love
sassy girl quotes
quotes about sisters
sassy attitude quotes
meaningful sister quotes
attitude quotes for sisters
sassy quotes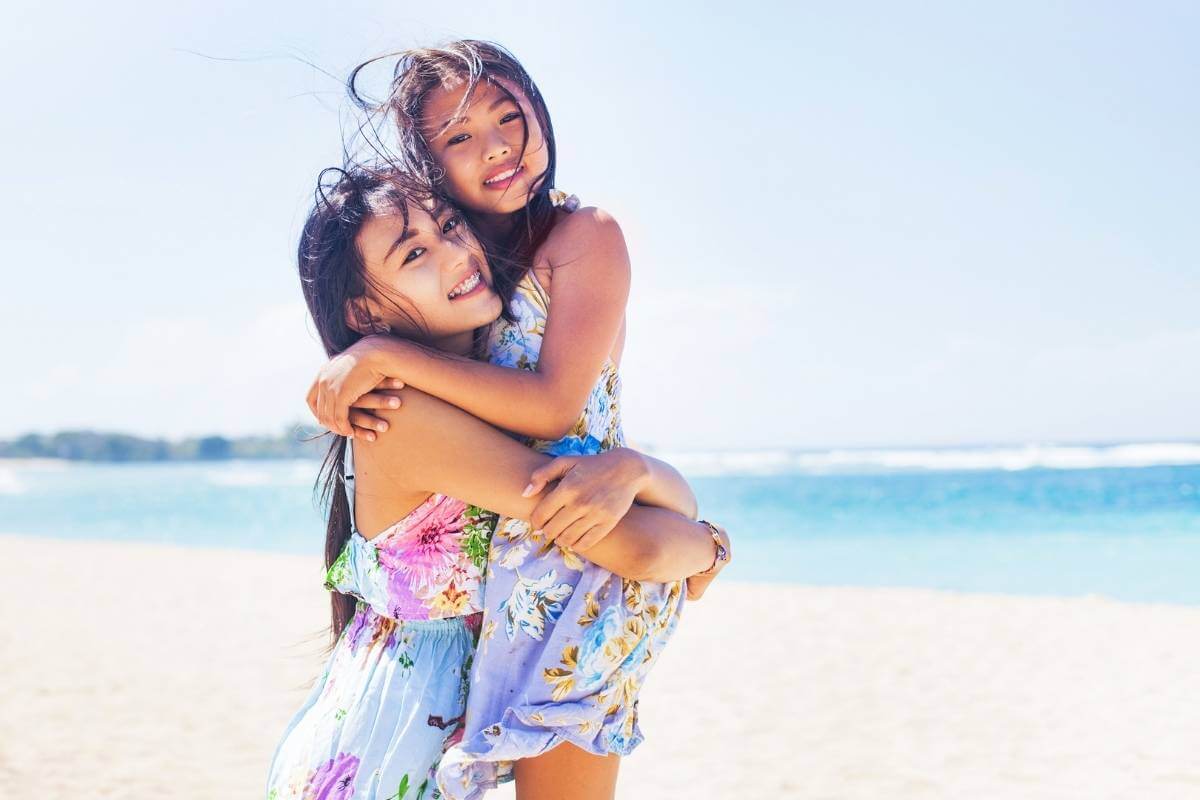 A sister is someone who loves you from the heart. No matter how much you argue you cannot be drawn apart. She is a joy that cannot be taken away. Once she enters your life, she is there to stay.

Shiva Sharma
Sisters are blessed with an extra sense that whispers when the other needs them.

Unknown
Sisters are for sharing laughter and wiping tears.

Unknown
A sister is both your mirror – and your opposite.

Elizabeth Fishel
A sister is a little bit of childhood that can never be lost.

Marion Garretty
When sisters stand shoulder to shoulder, who stands a chance against us?

Pam Brown
Sister to sister we will always be, a couple of nuts off the family tree.

Unknown
Sister and friend. Two words that mean the same thing.

Unknown
Sisters don't need words. They have perfected their own secret language of smiles, sniffs, sighs, gasps, winks and eye rolls.

Unknown
The greatest gift our parents ever gave us was each other.

Unknown
Sassy Girl Meaning
Let's look at how the sassy sister meaning has evolved over time.
There was a time when the word sassy may not have been an affectionate term.
Today, the Urban Dictionary defines Sassy Sister as: That one friend that is sassy and annoying but is also the best!
Nowadays, sassy has developed into something more positive – who doesn't want to be called my sassy girl, or my sassy friend, or my sassy sister? It's kinda cute, right?
Today when you think of the sassy girl meaning, you think of someone who is spirited, confident, and lively. Someone who has a cute, fun, outgoing personality.
Another definition of sassy is someone who is lively, bold and a little feisty.
A sassy girl may be quick-witted, clever, and a little feisty! Come on! Admit it! You wouldn't mind being called SASSY!
More Sassy Sister Quotes
Sister time is good for the soul every now and then.

Susan C Ballinger
Sisters are angels who lift us to our feet when our wings have trouble remembering how to fly.

Unknown
As your sister please always remember… I loved you yesterday. I love you still. I always have. I always will.

Unknown
Sisters and friends go through good times and bad. But they are always connected when it matters.

Susan C Ballinger
Sisters are like angels. They sparkle twinkle and glow, they are the greatest gift our hearts will ever know.

Unknown
A sister is more than a forever friend. She is a joy to the heart, and love without end.

Unknown
Behind every little sister there's a big sister standing behind her holding a bat saying "You wanna say that again?"

Unknown
I love you, sister. Our hearts have grown closer with the passing of time. Through the ups and downs of life, we've come to understand what it means to have each other. Sometimes we talk often, sometimes not. It doesn't seem to matter – the feelings of closeness remain with me because I know you are always there. I love you, Sister. What a blessing it is to call you mine!

Unknown
Friends are the family we choose for ourselves.

Unknown
If you have sassy friends, you have everything you need in life!

Susan C Ballinger
Final Thoughts
I hope you've enjoyed these sassy sister quotes for sisters and girlfriends. It was lots of fun designing the images and selecting my favorite quotes.
As you might imagine, sassy sisters is a special term of endearment for me. If you've checked out my ABOUT page and learned about my Sassy Sister shenanigans, you'll know why:)
Be sure to share these quotes with sisters and girlfriends to let them know how much you appreciate them. Or, to make them laugh out loud when they need a chuckle.
Back off! I've got a sister and I'm not afraid to use her!

Unknown
I wonder what life would be like if we weren't such fabulous sassy sisters?

Susan C Ballinger
I can't remember if I'm the good sister or the evil sister!

Unknown
Side by side or miles apart, sisters are always connected by heart.

Unknown
I get my attitude from, well… pretty much ALL my sassy sisters!

Susan C Ballinger
Sassy sisters are fueled by caffeine, sarcasm, inappropriate comments, and each other!

Susan C Ballinger
You can fool the world, but not your sister.

Unknown
Our small, stupid conversations mean so much more to me than you'll ever know.

Unknown
Our paths may change as life goes along but our bond as sisters will remain forever strong.

Unknown
I'm not perfect. I'll annoy you, piss you off, say stupid things, and then take it all back. But put that all aside, and you'll never find anyone who cares or loves you more than me.

Unknown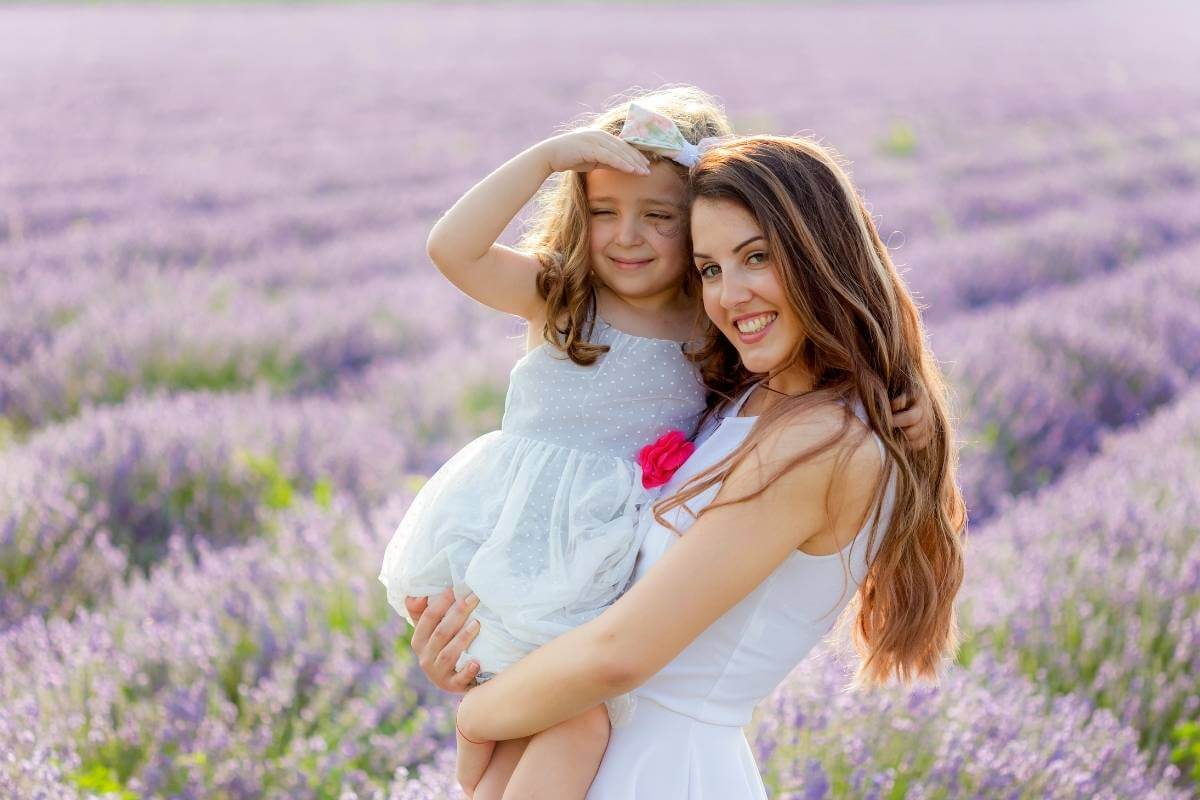 Bonus Information
Have you ever considered designing your own quotes and graphics to share with friends and family?
I am now using Canva.com to design all my graphics and images for Sassy Sister Stuff. Canva makes everything so easy and fun!
Canva.com is a free website where you can create just about any digital product you could ever imagine! Cards, quotes, posters, party and wedding invitations, certificates, flyers, postcards, tee shirts, social media graphics, documents, wallpapers, infographics, photo collages, menus…. you name it, you can make it on Canva.com! Your work will look like it was done by a professional designer!
Then you can print your designs at home or send them to someplace like Office Depot or a print shop.
Looking for a new hobby? You could easily become addicted to Canva.com in no time! Click on the banner or any link to check it out! (There is also a paid version that provides even more design options!)
Remember, new hobbies and creativity are excellent sources of happiness and joy! Creativity enhances your mood and supports your overall wellbeing.
And if you enjoyed these quotes, you may want to visit favorite inspirational quotes and words of wisdom about life to find more awesome quotes! Thanks for visiting!
Love to ALL! ~Susan