29 Meaningful Friendship Quotes to Warm Your Heart
Quotes about friendship can be fun, sentimental, endearing, humorous, or downright hysterical! In fact, in my article, Sassy Sister Quotes for Sisters & Girlfriends, I include all kinds of quotes. Fifty-seven sister and friendship quotes to be exact! But here you will find 29 meaningful friendship quotes to warm your heart!
For this inspirational quotes collection about friendship I selected some of my favorite quotes that are meaningful and sentimental.
The quotes come from a variety of sources, but as always, I used Canva.com to create the friendship quote images. You can find a banner at the bottom of the page that you can click on to go straight to Canva.com. It is an awesome website where you can make your own friendship quote images! Or any other graphic designs that you ever imagined!
I hope you enjoy these meaningful inspirational quotes and will feel inspired to share them with your friends. You can also use them as special morning messages, texts messages, social media captions, or you can even do screen shots or downloads and use them on your own social media to share the LOVE:)
---
Related Article: 24 Ways to Live Your Best Life at Any Stage of Life
---
Meaningful Friendship Quotes
Let these meaningful friendship quotes warm your heart and make you SMILE.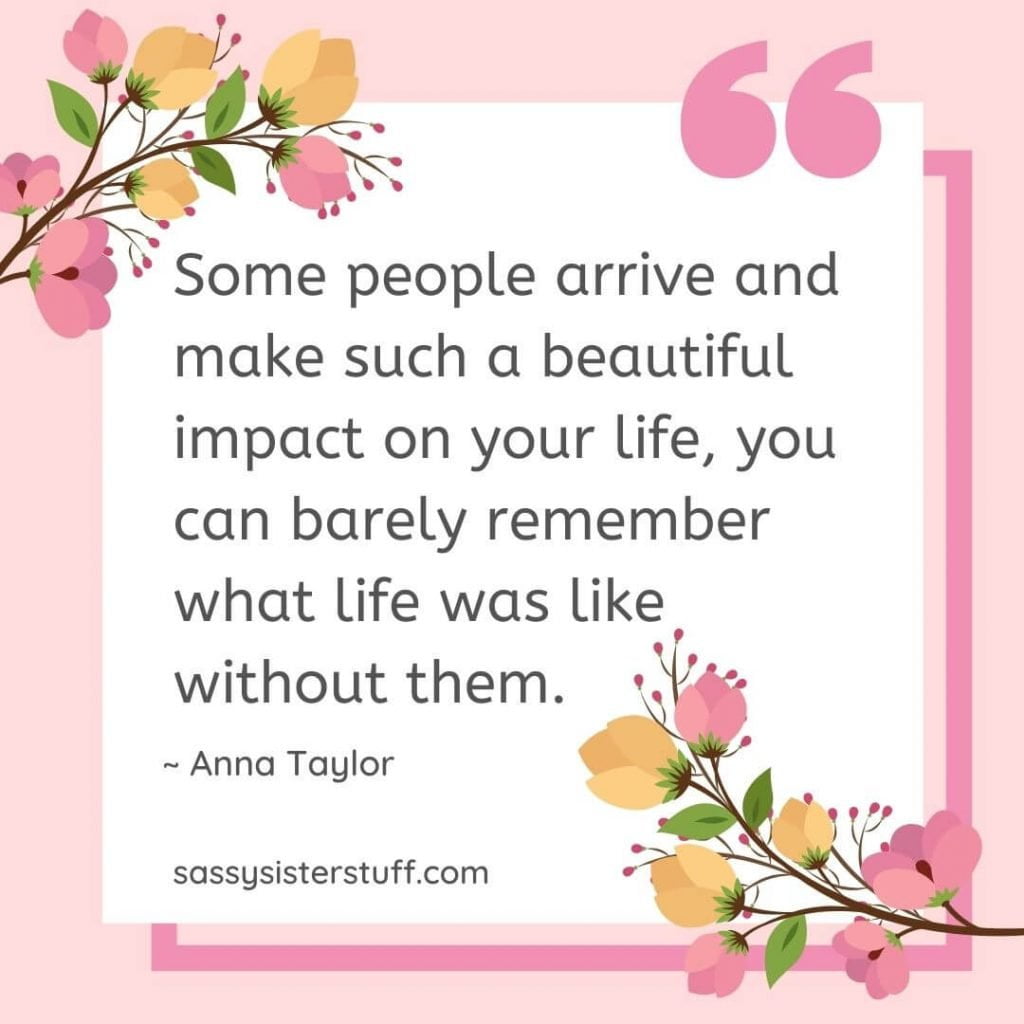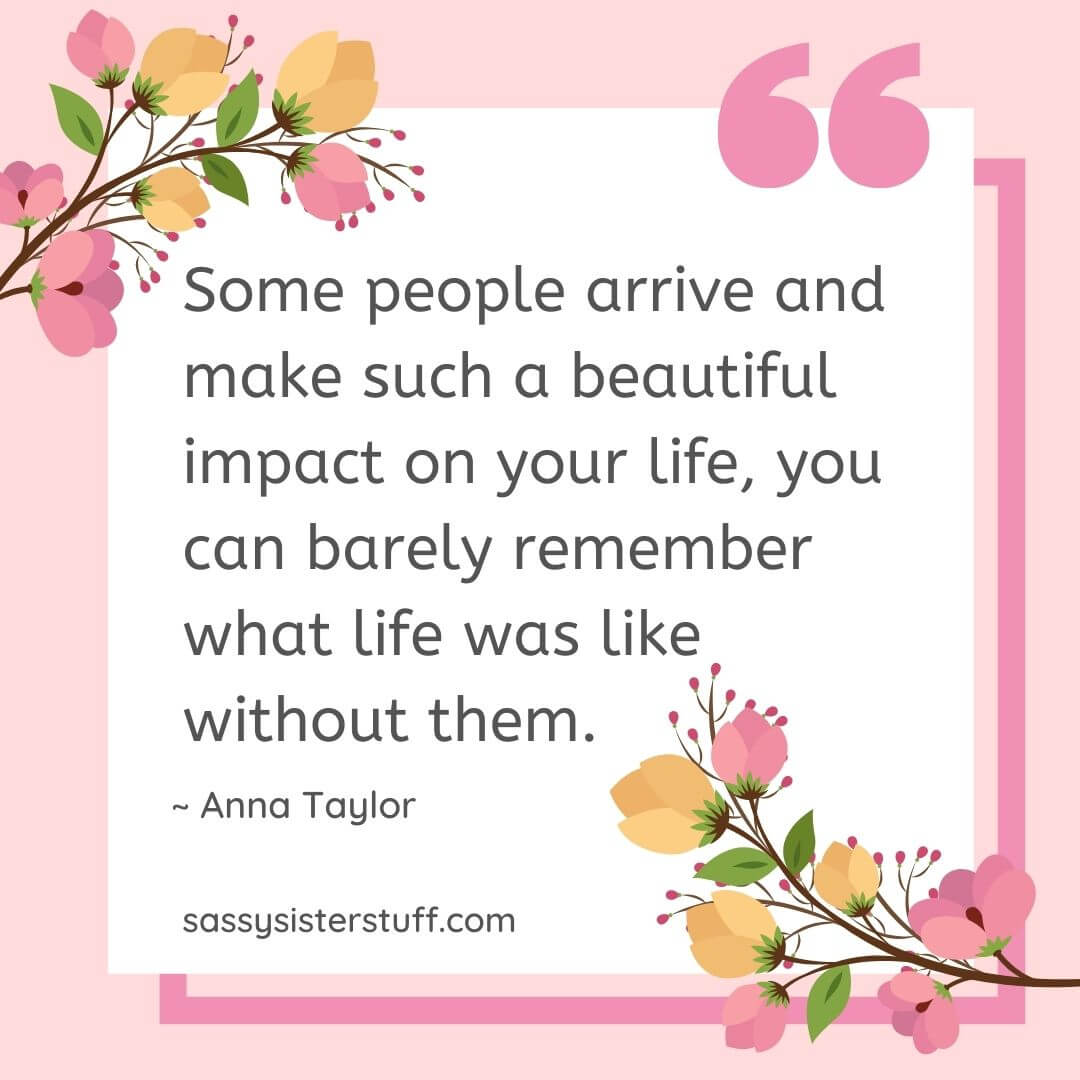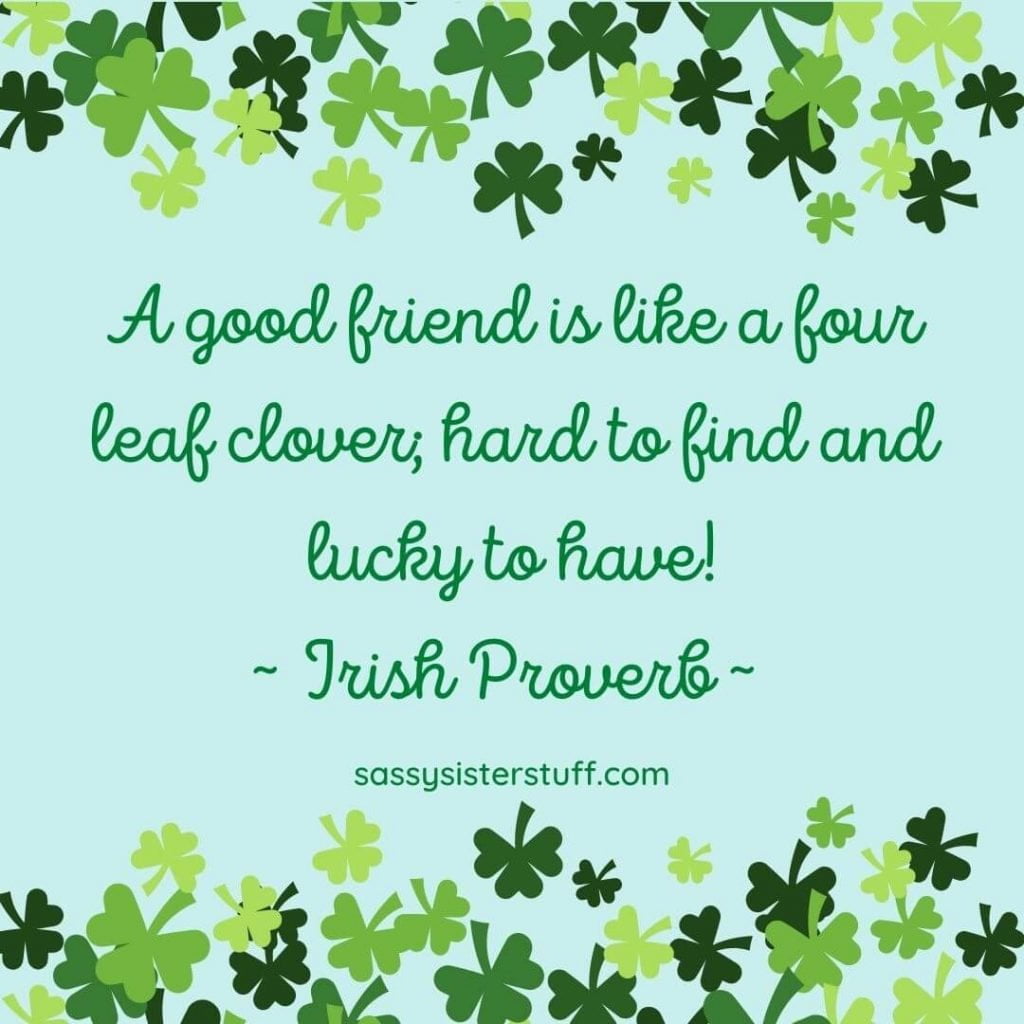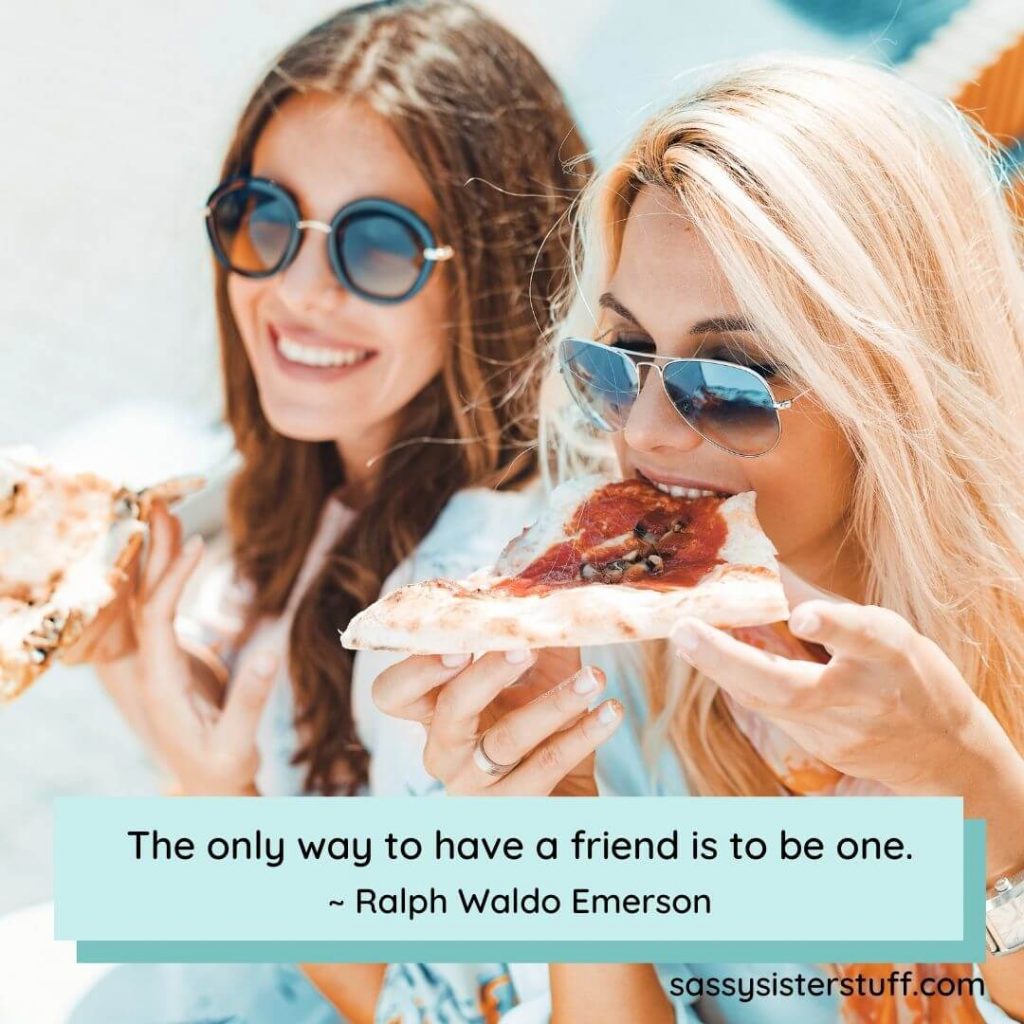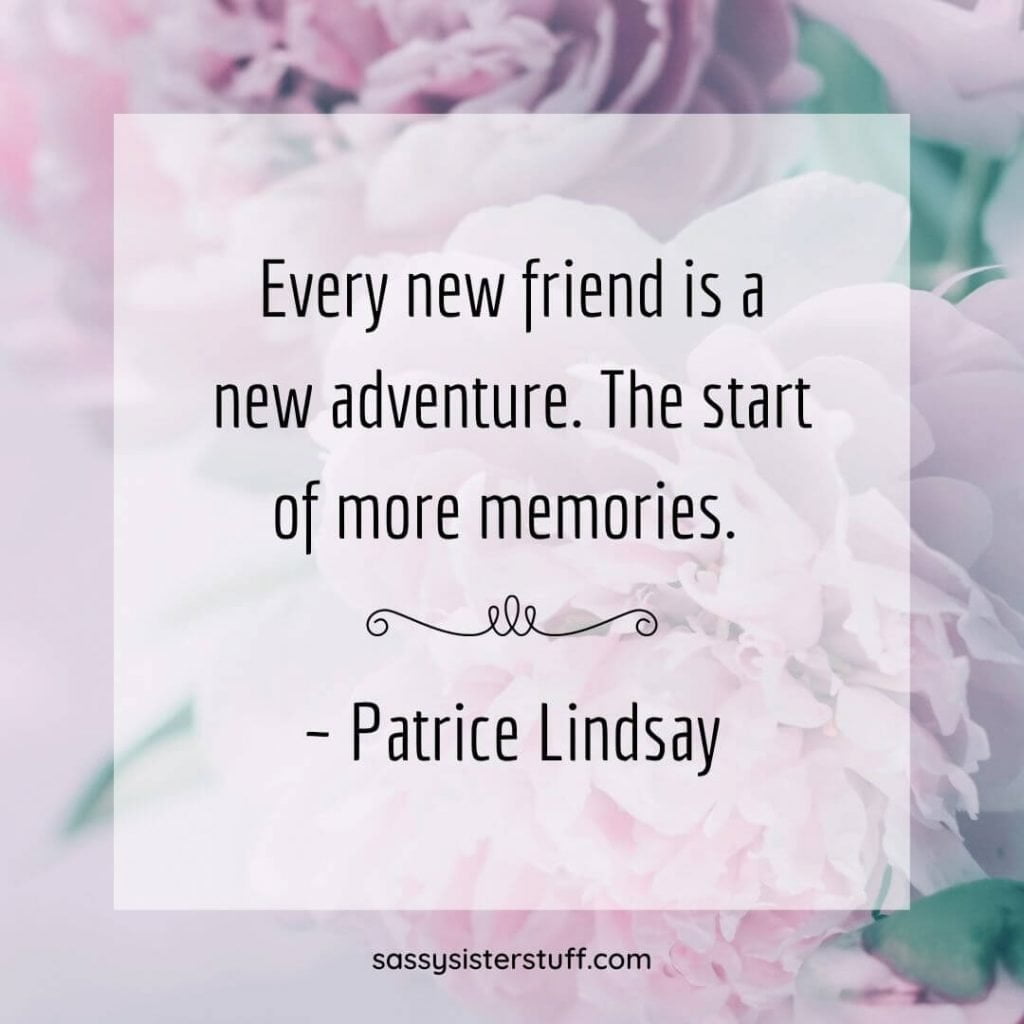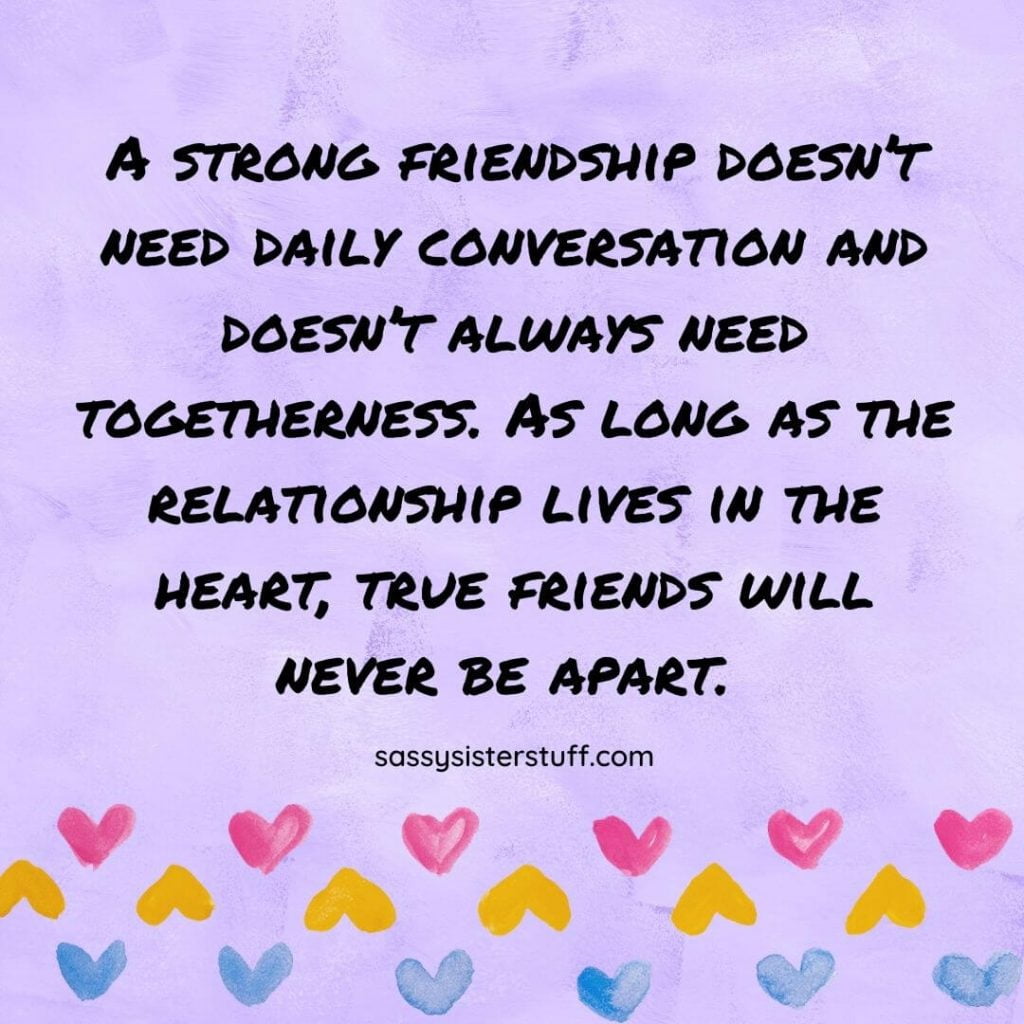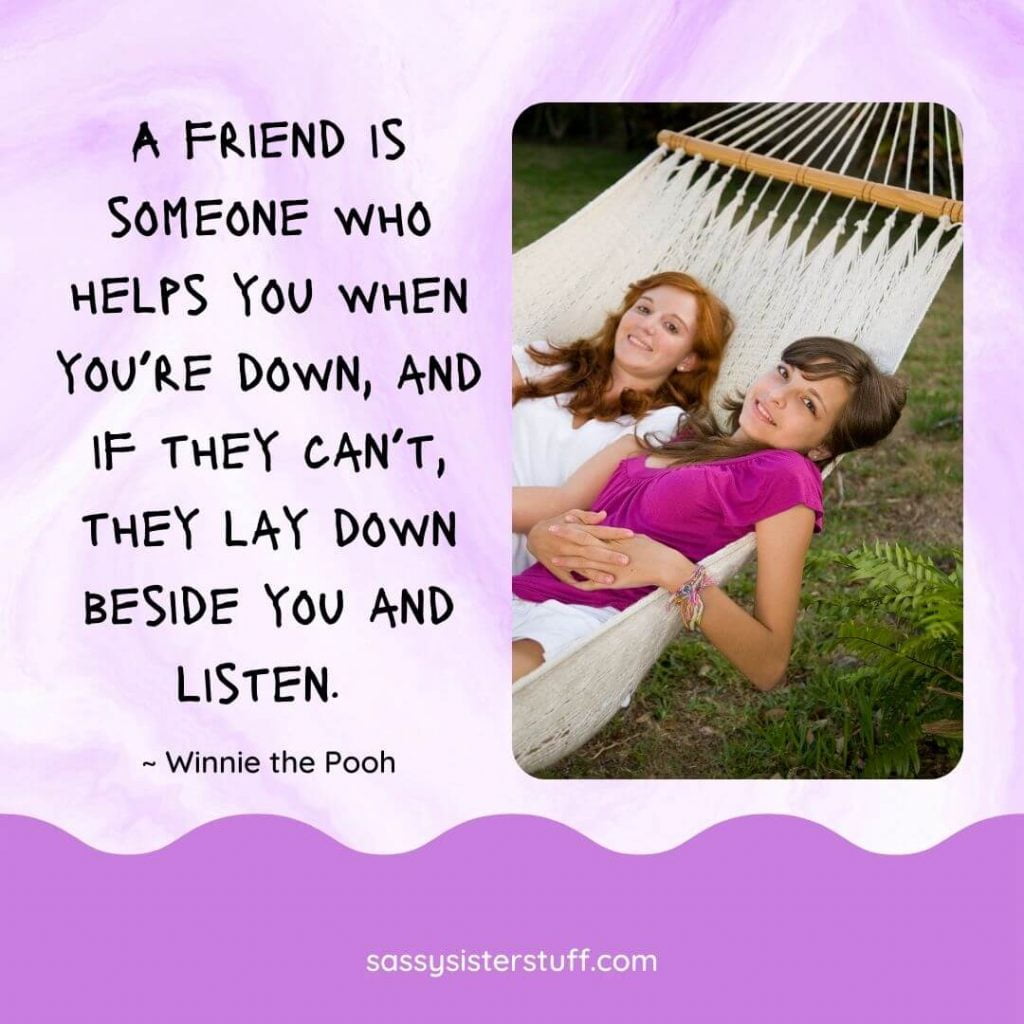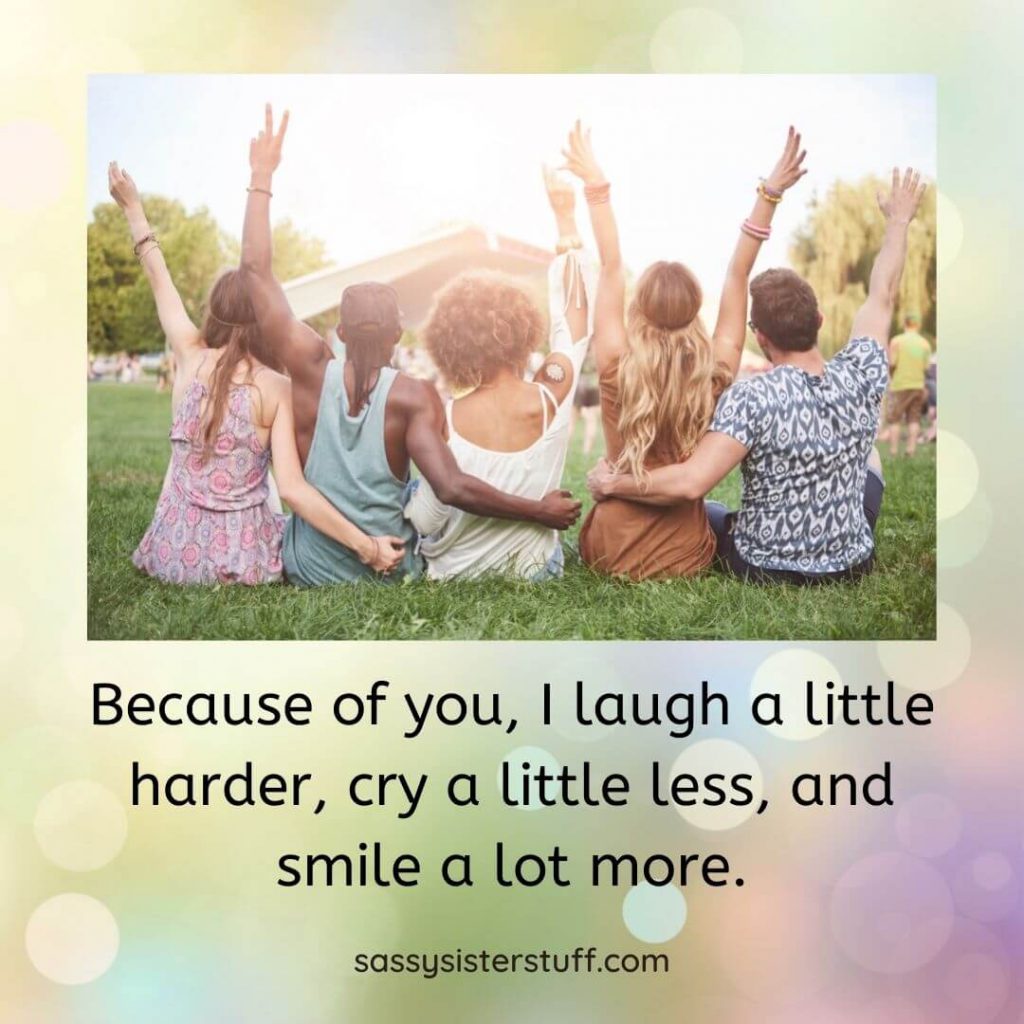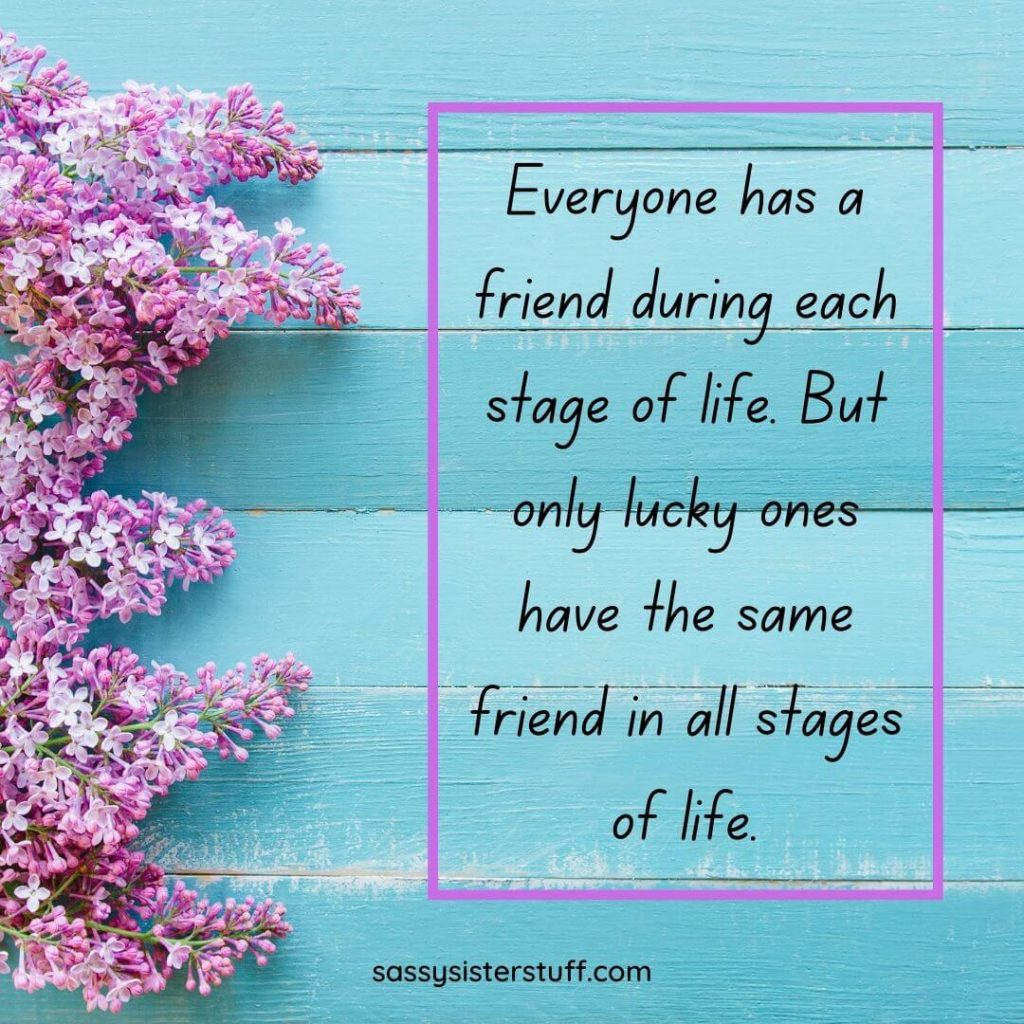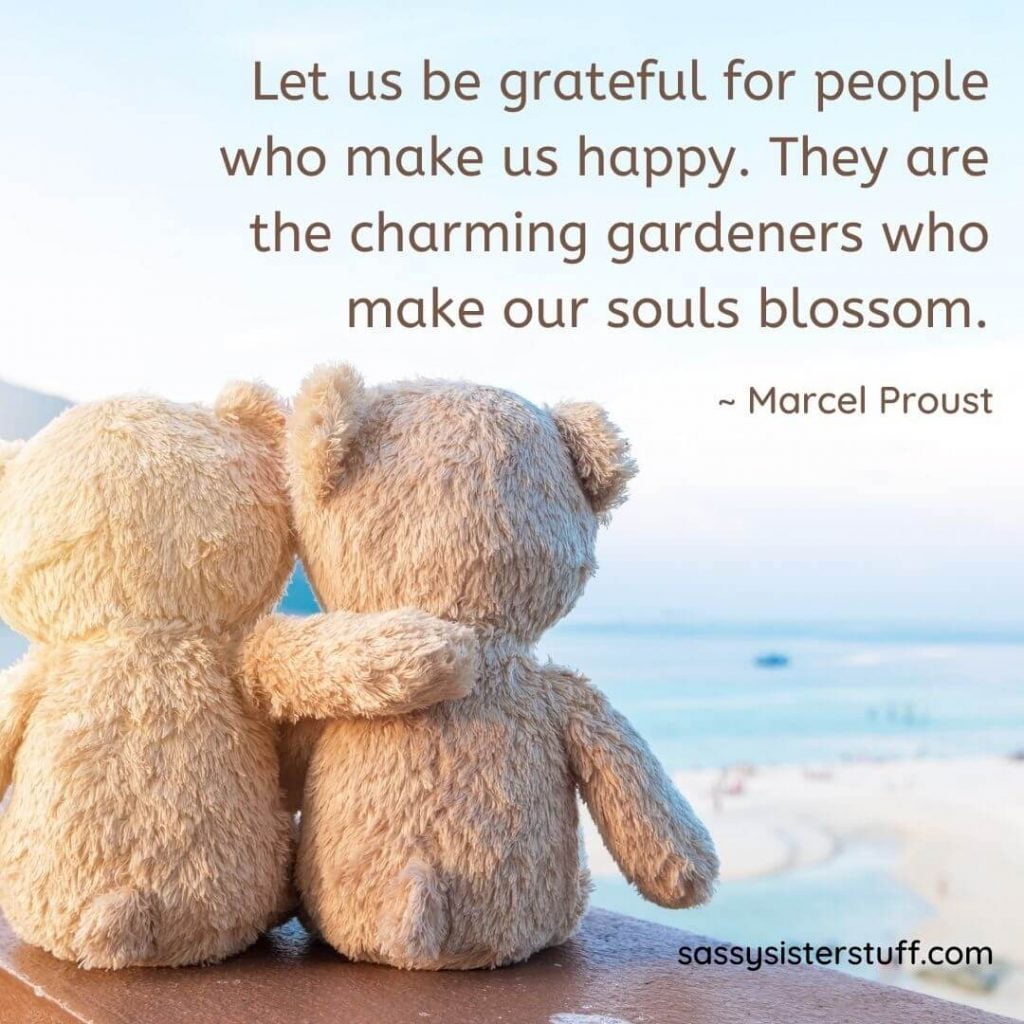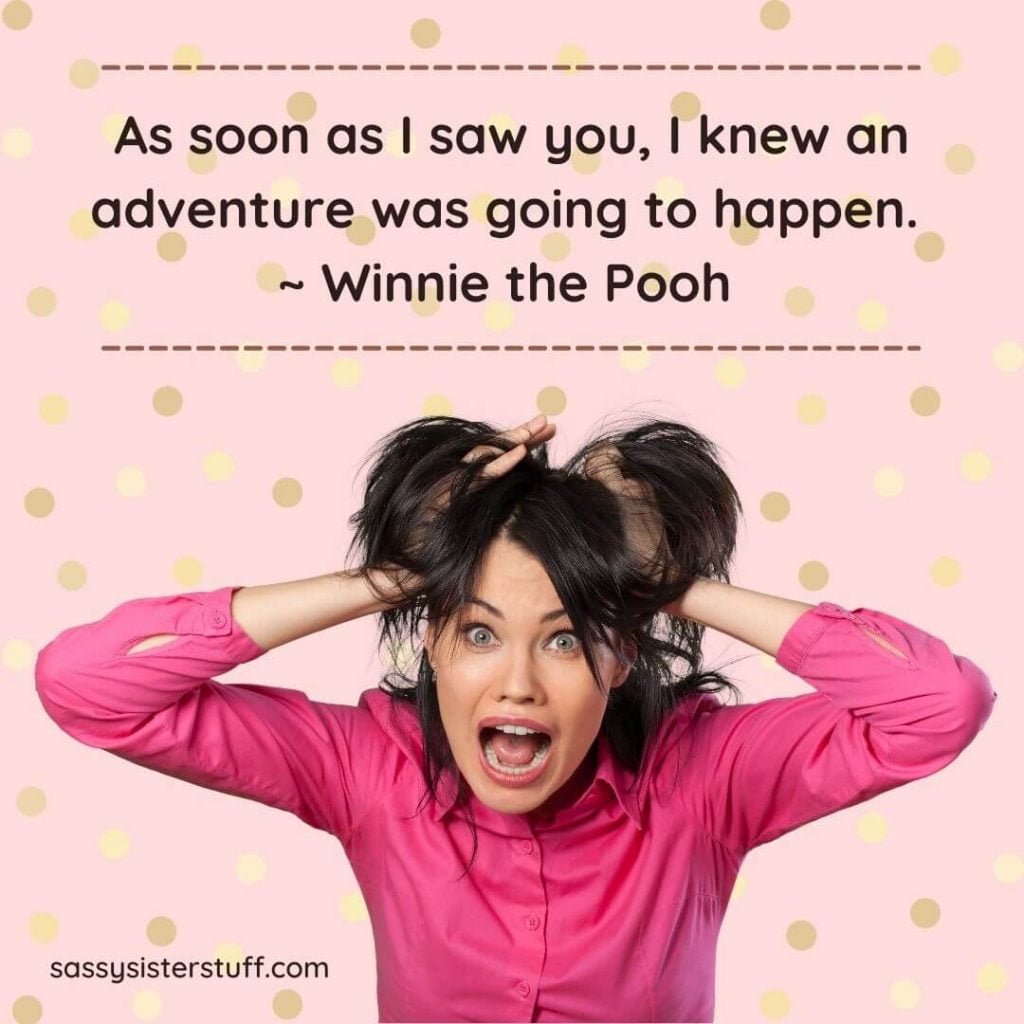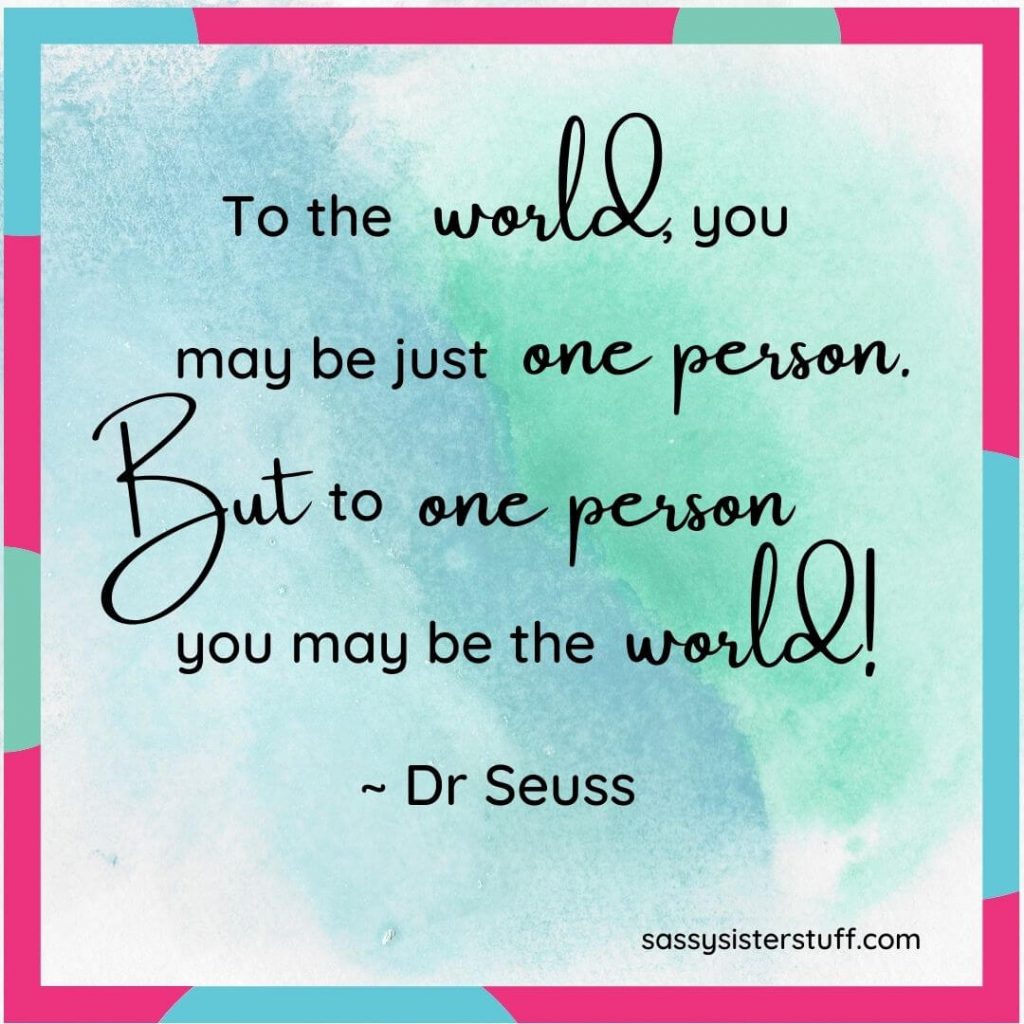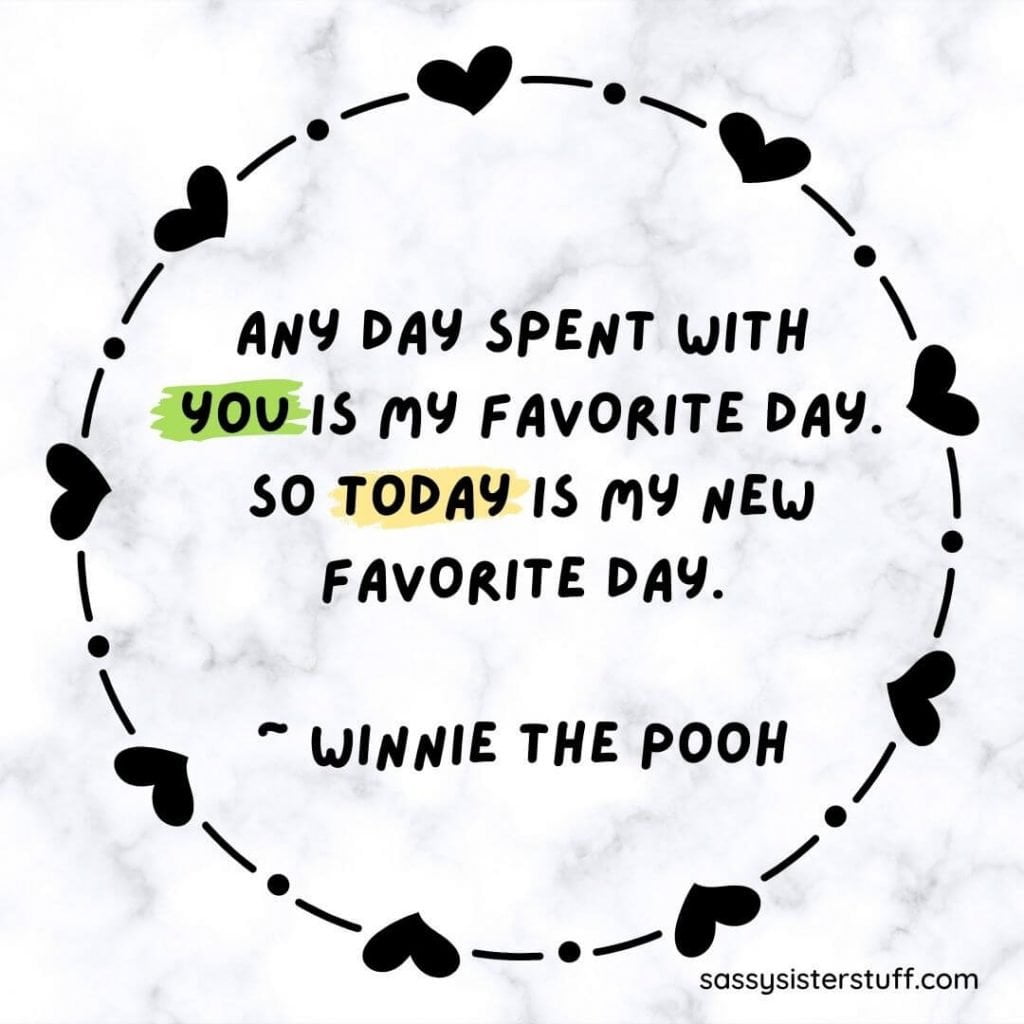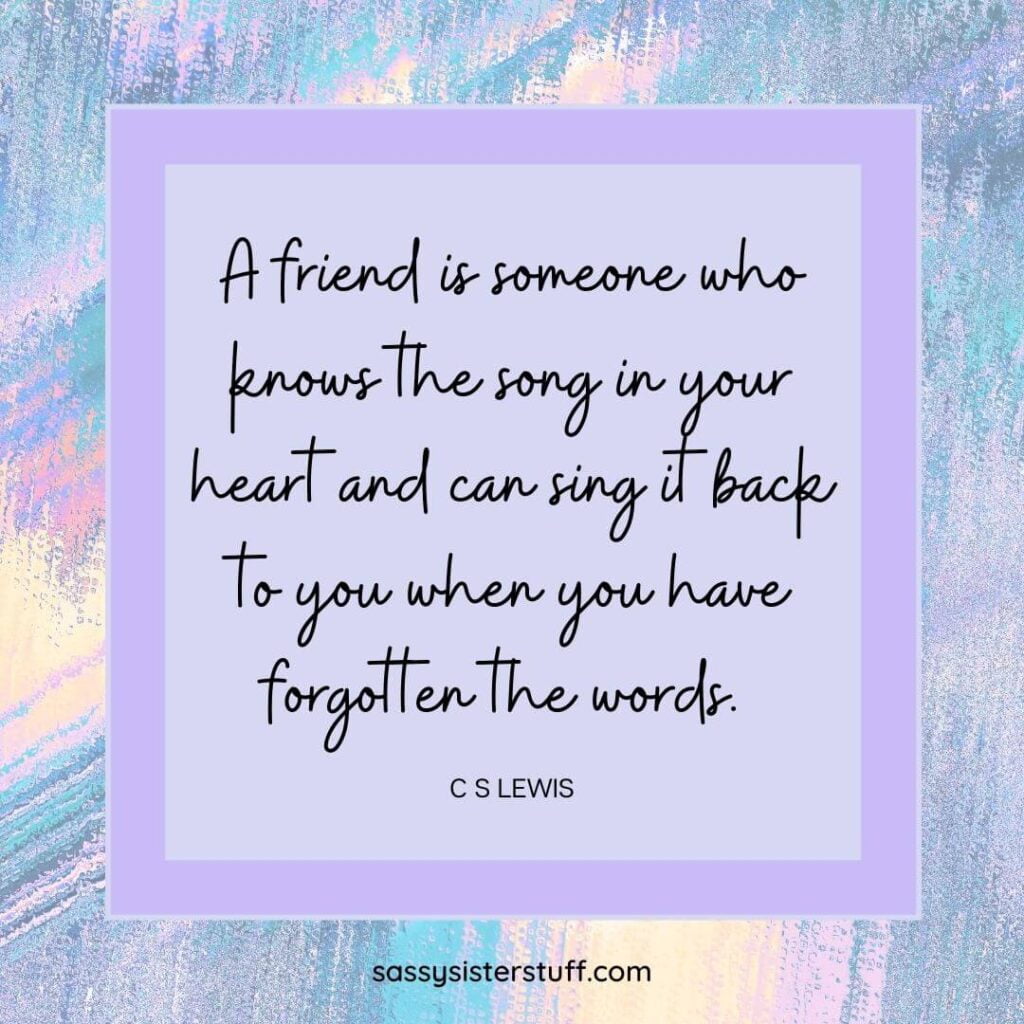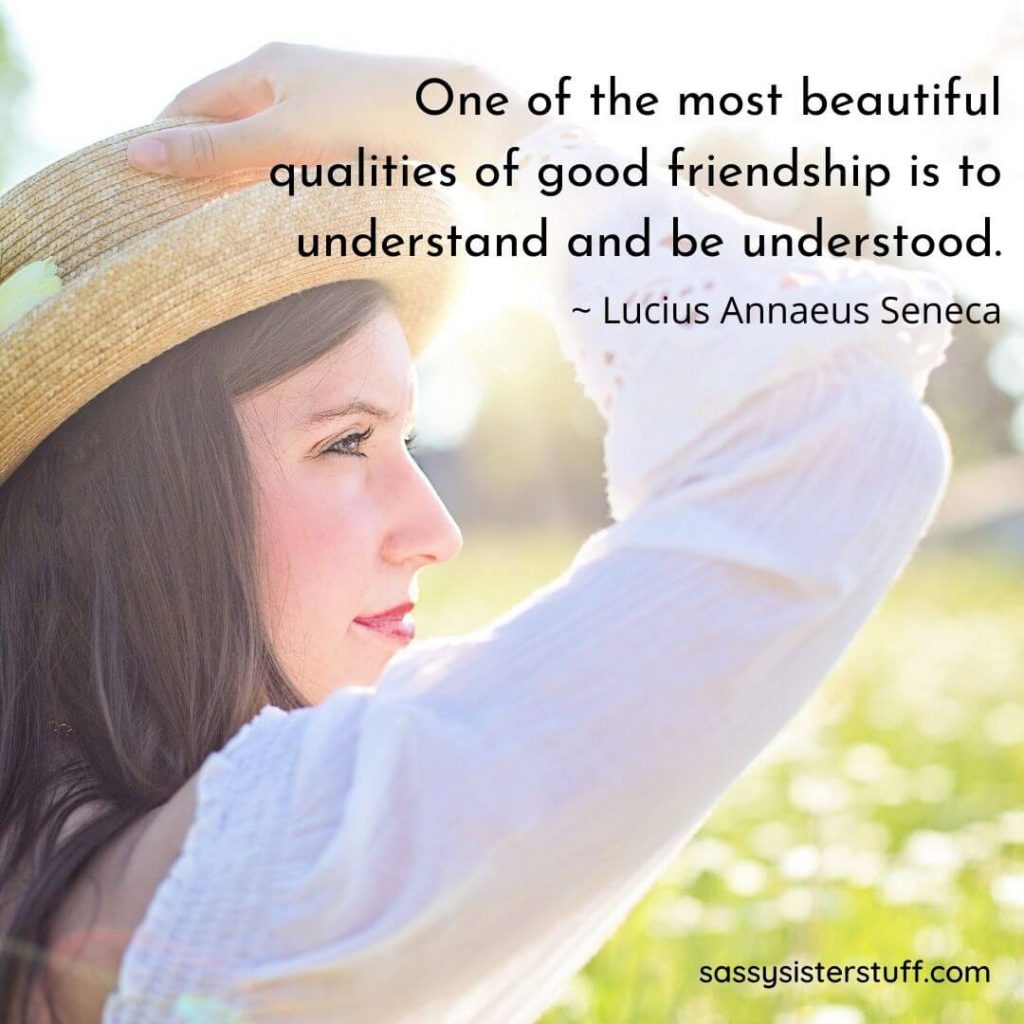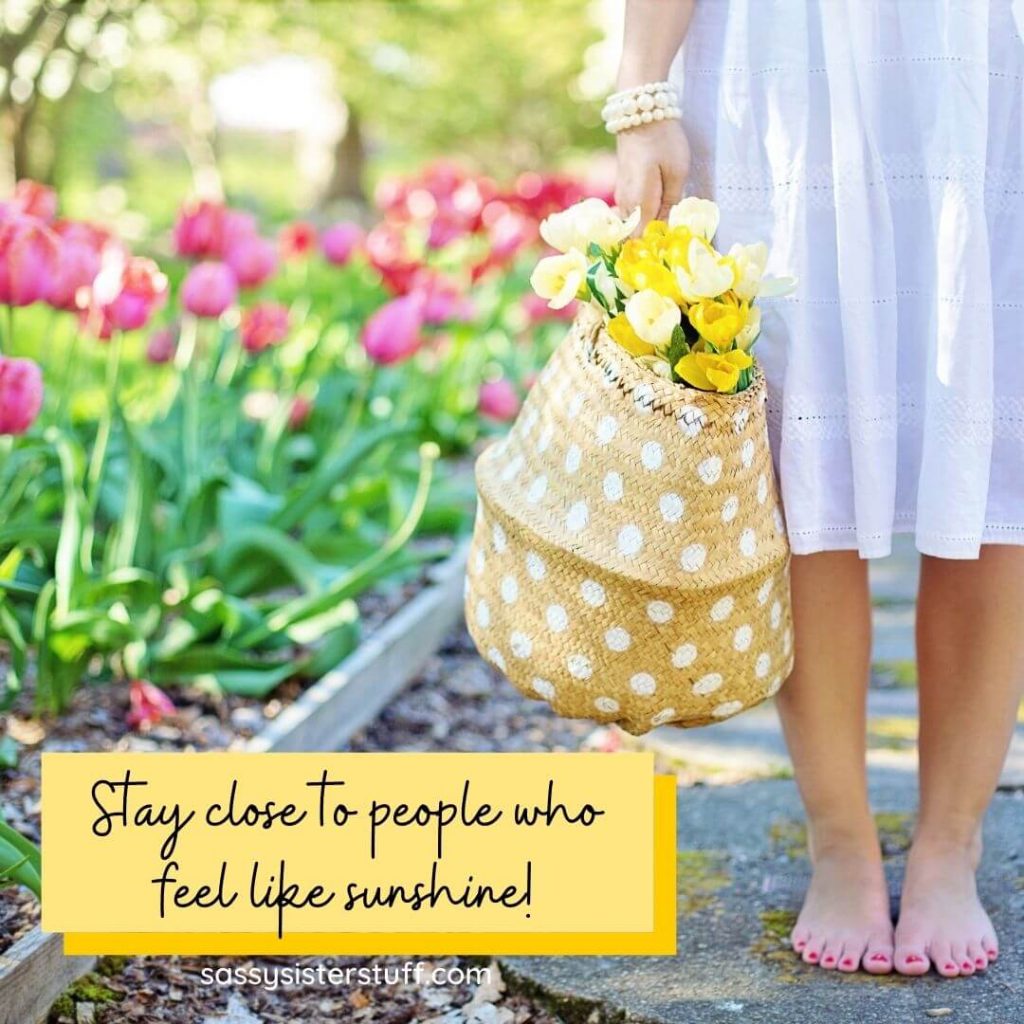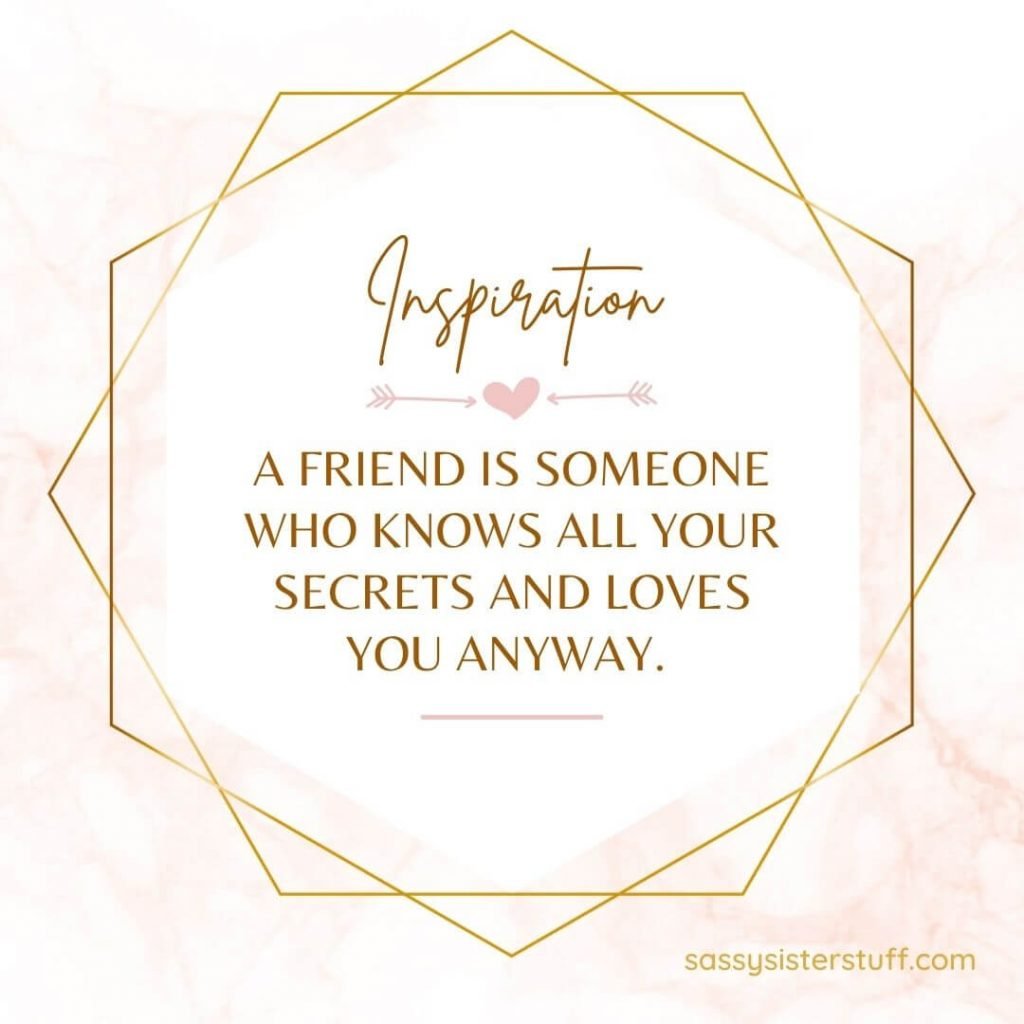 ---
Related Article: How to Improve Social Wellness: 9 Awesome Tips
---
Definition of Friendship
The Merriam-Webster Dictionary defines friendship as "the state of being friends : the relationship between friends: a friendly feeling or attitude : kindness or help given to someone."
But friendship is so much more meaningful and special than represented by those words. Before I continue with the next 13 meaningful friendship quotes, let me share 13 qualities of friendship.
13 Special Qualities of Friendship
loyalty
honesty
trustworthiness
kindness
empathy
humor
dependable
positive
forgiving
accepting
protective
genuine
listens
What other qualities do you think are important in a good friendship? Did you know friendship is an essential component of a well-balanced life?
---
Related Article: 12 Important Aspects of a Balanced Life
---
More Meaningful Friendship Quotes to Warm Your Heart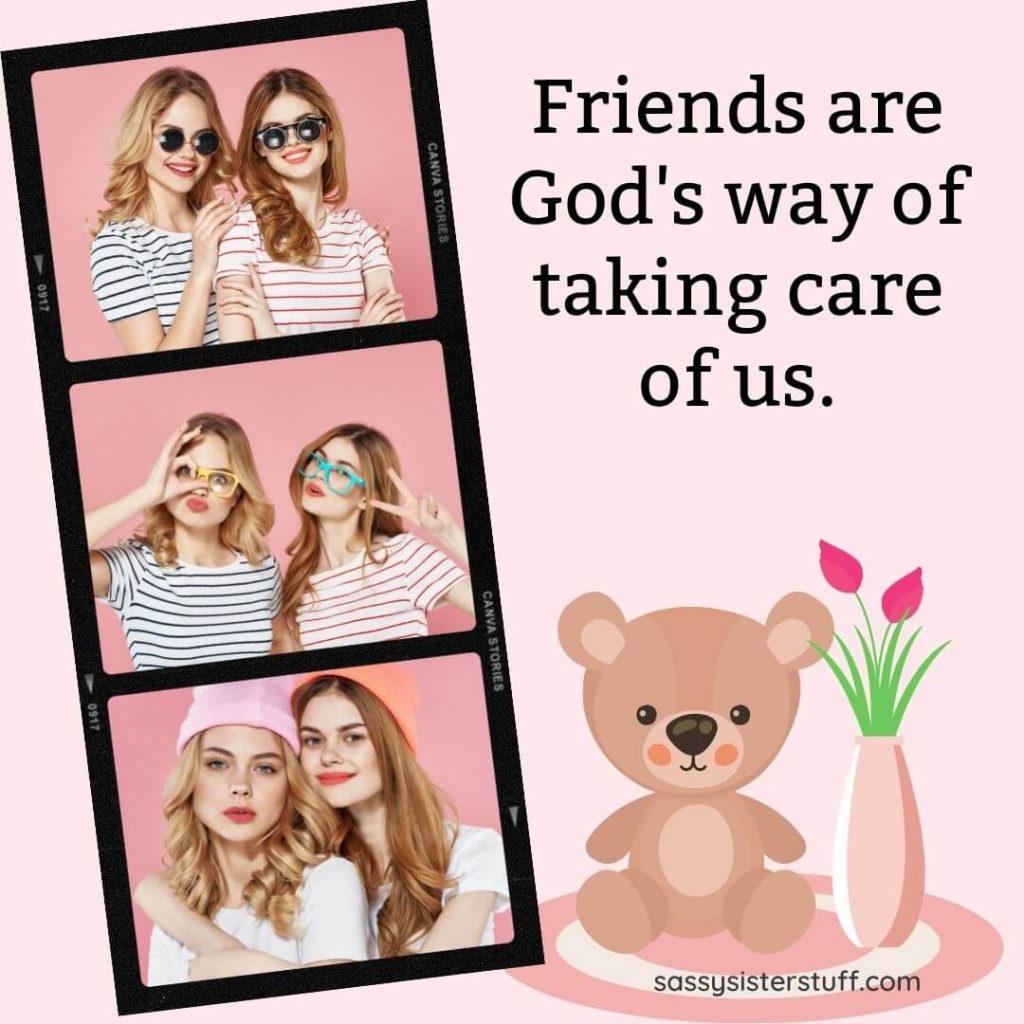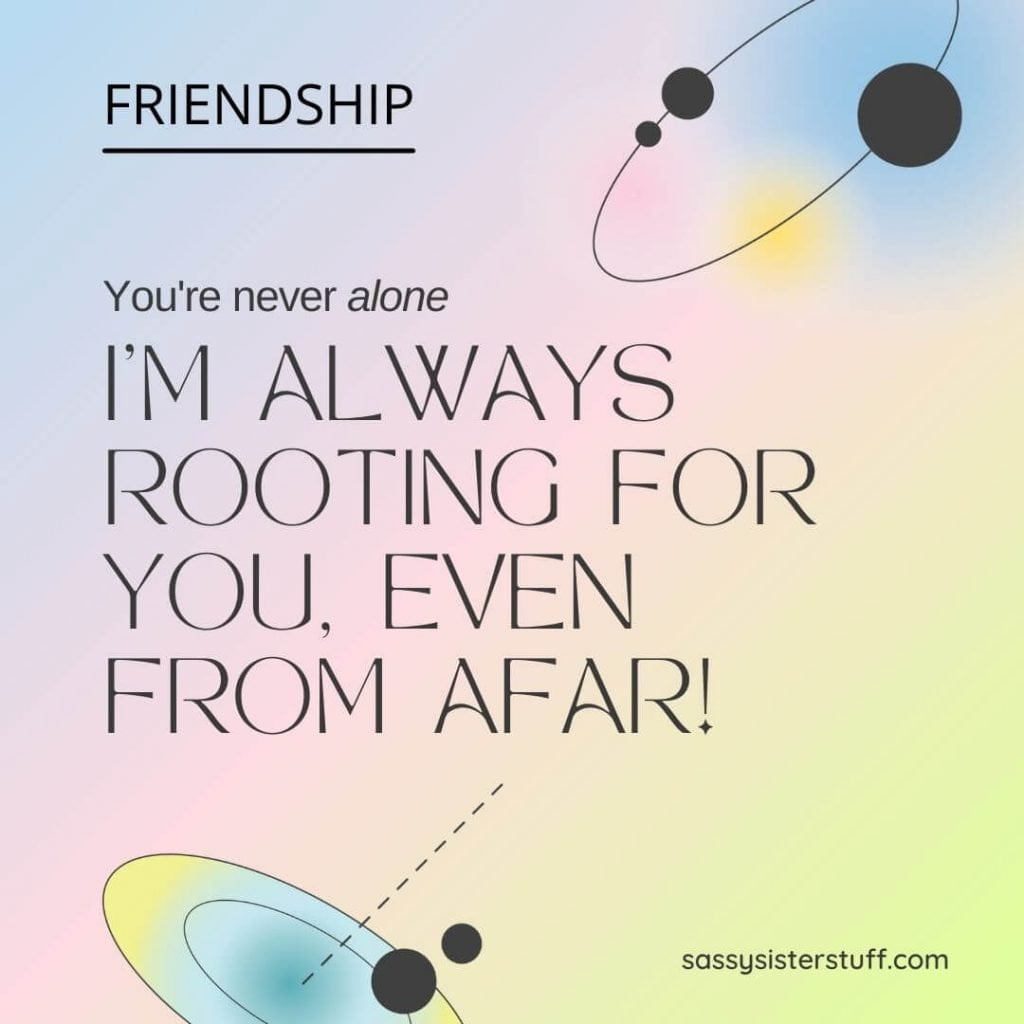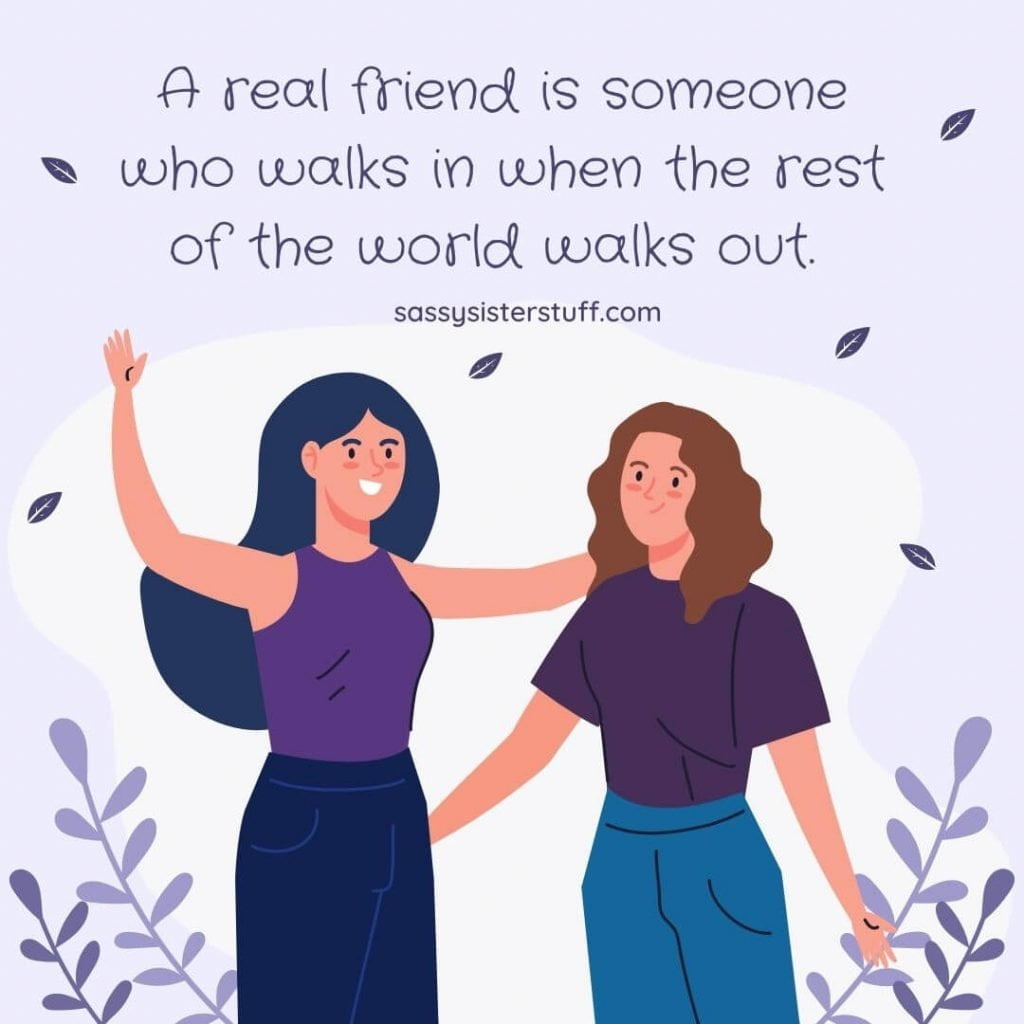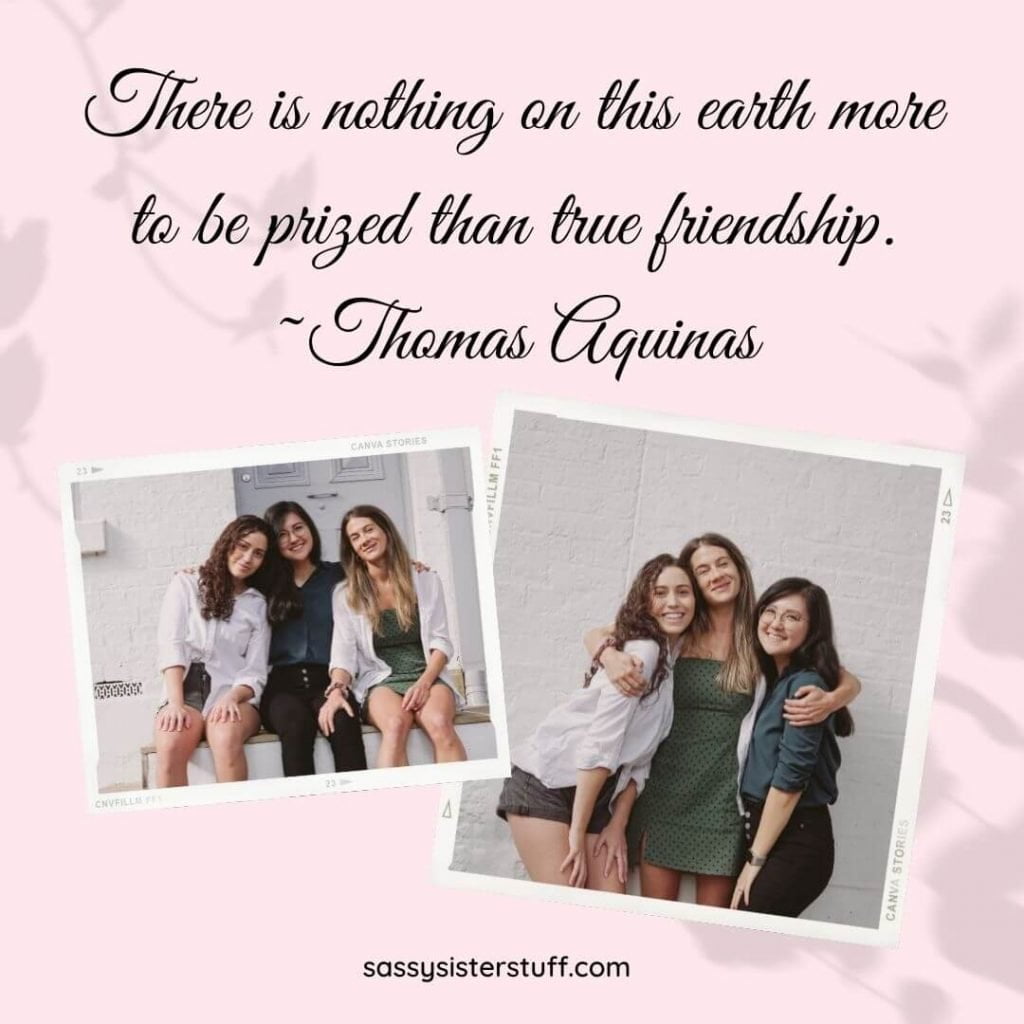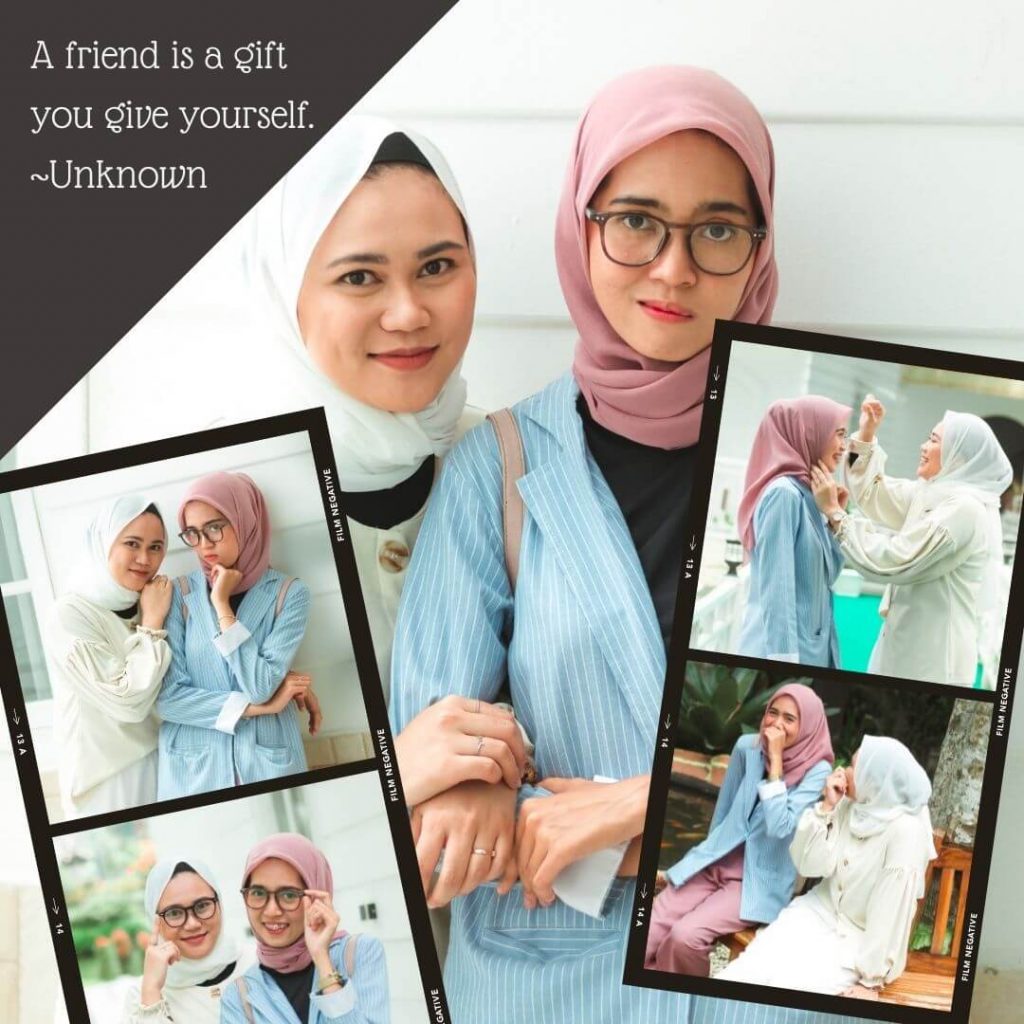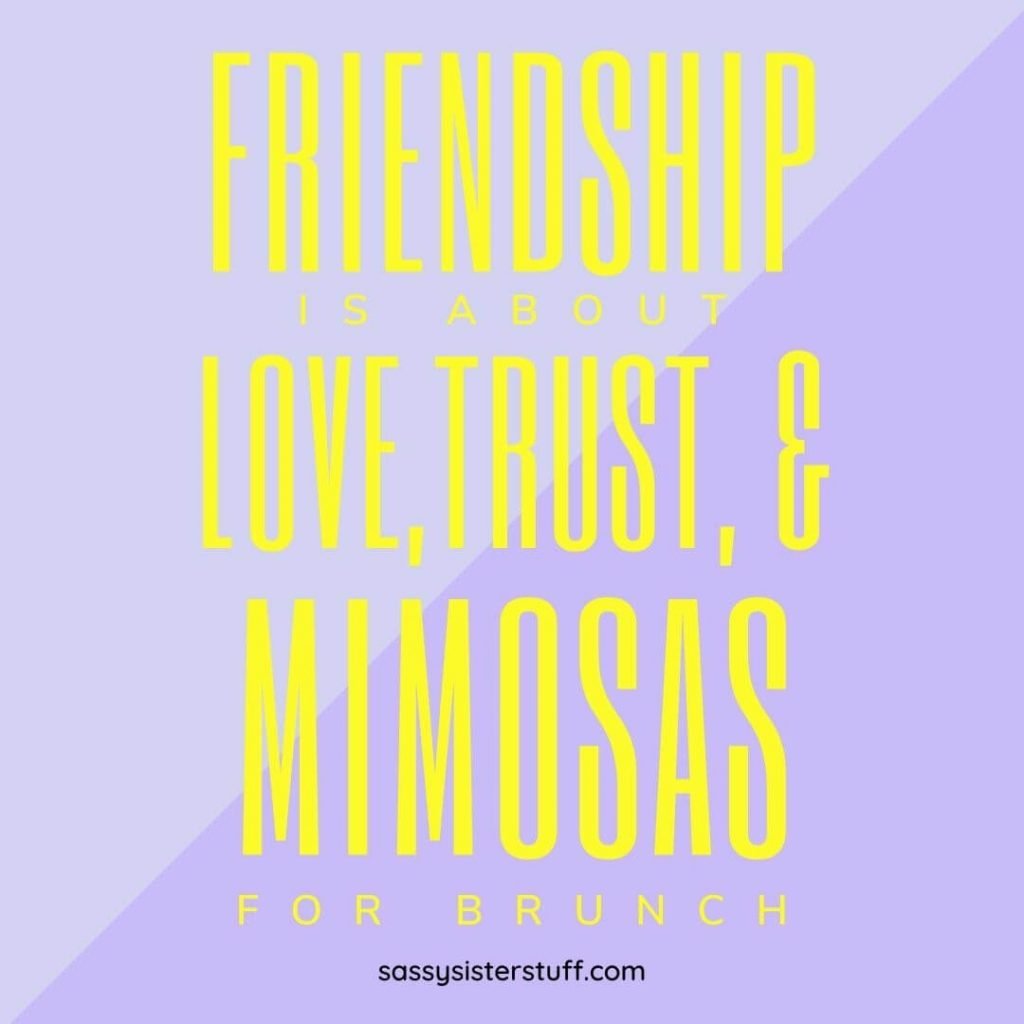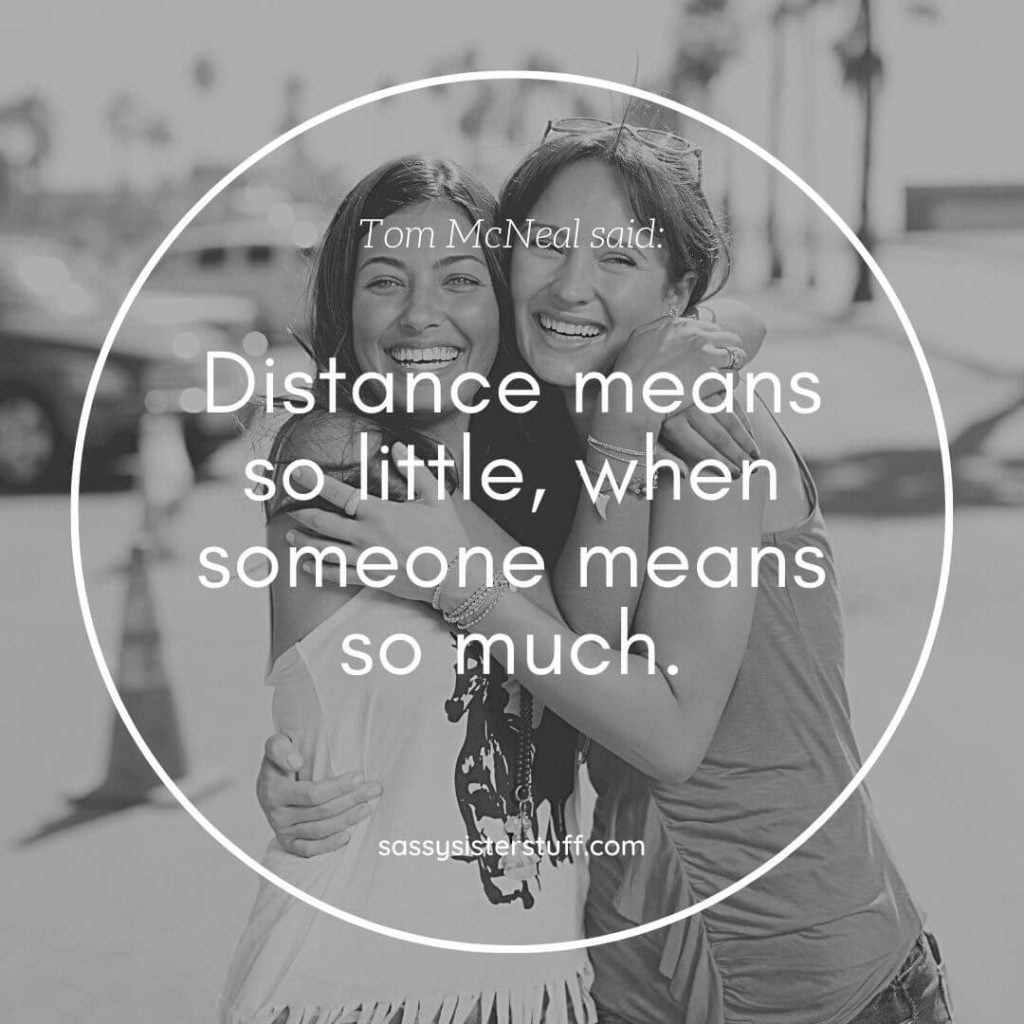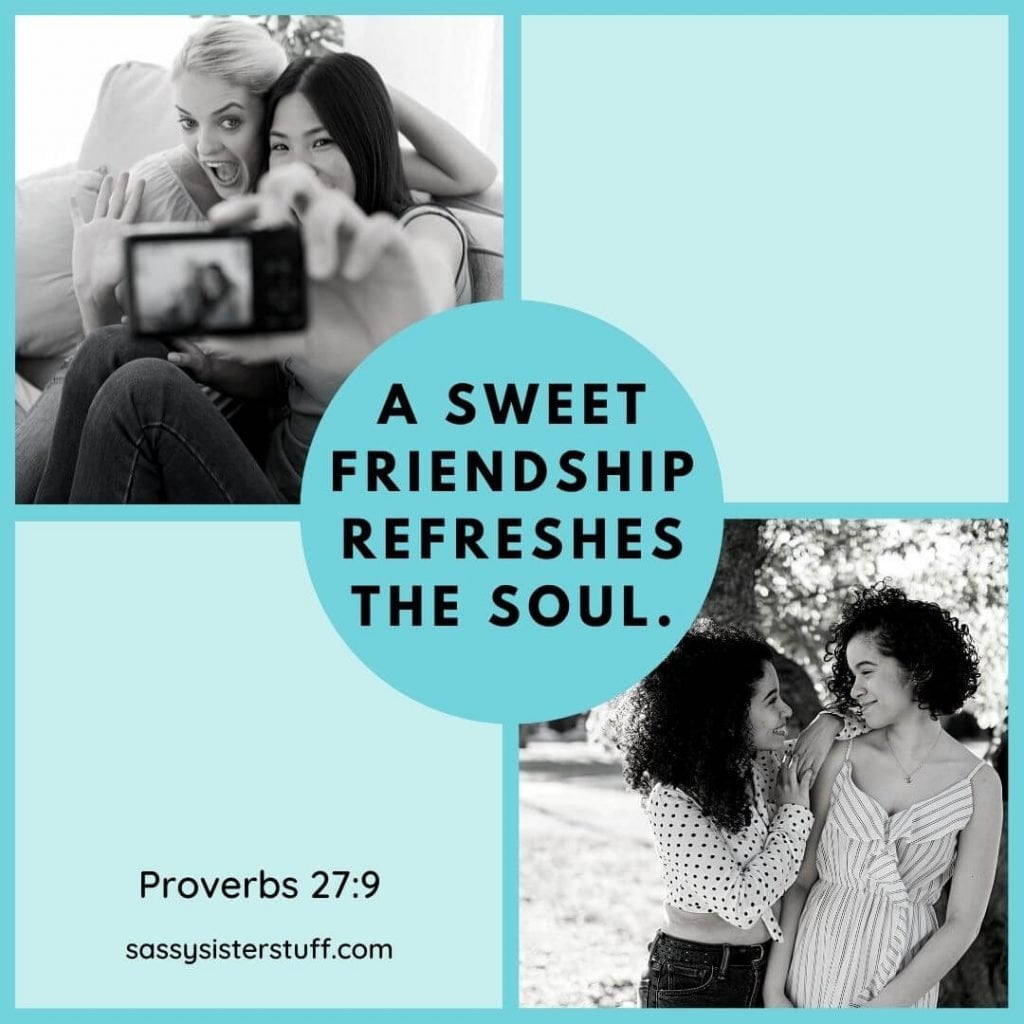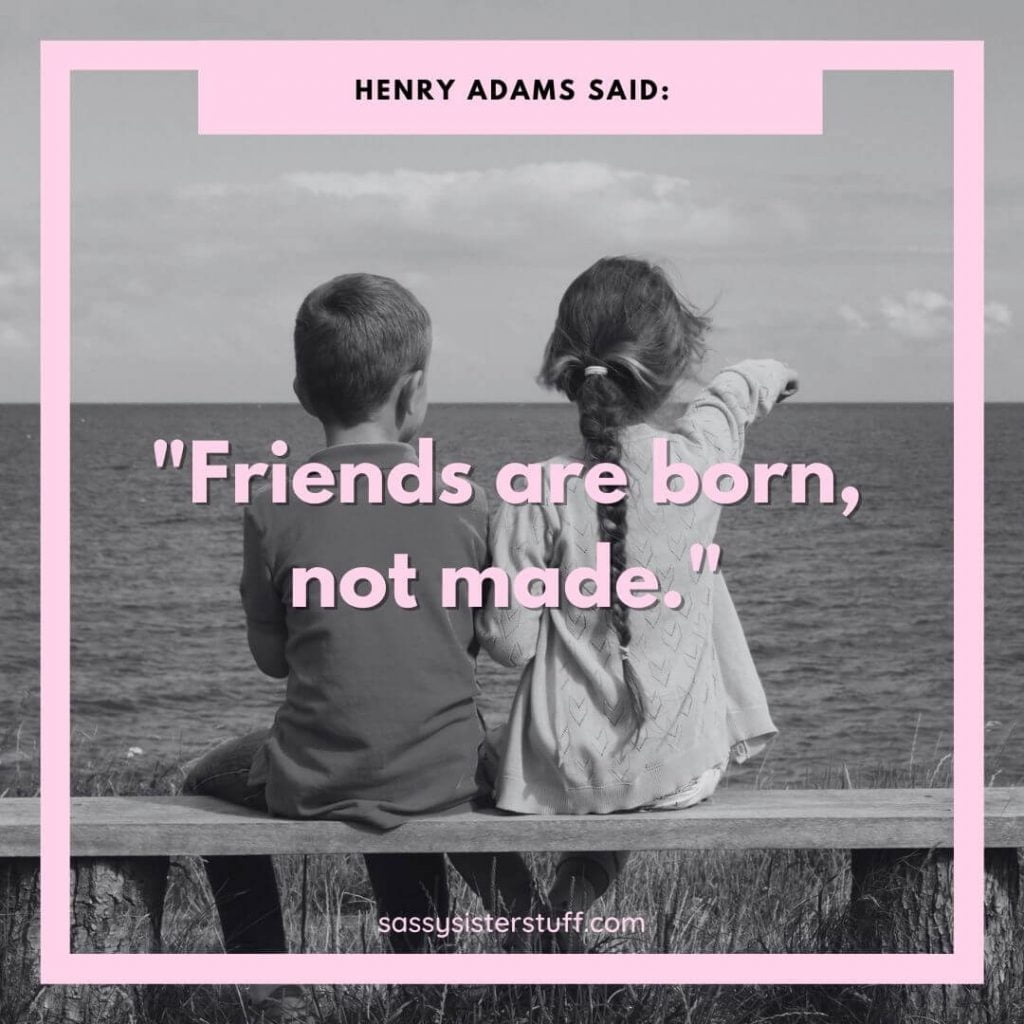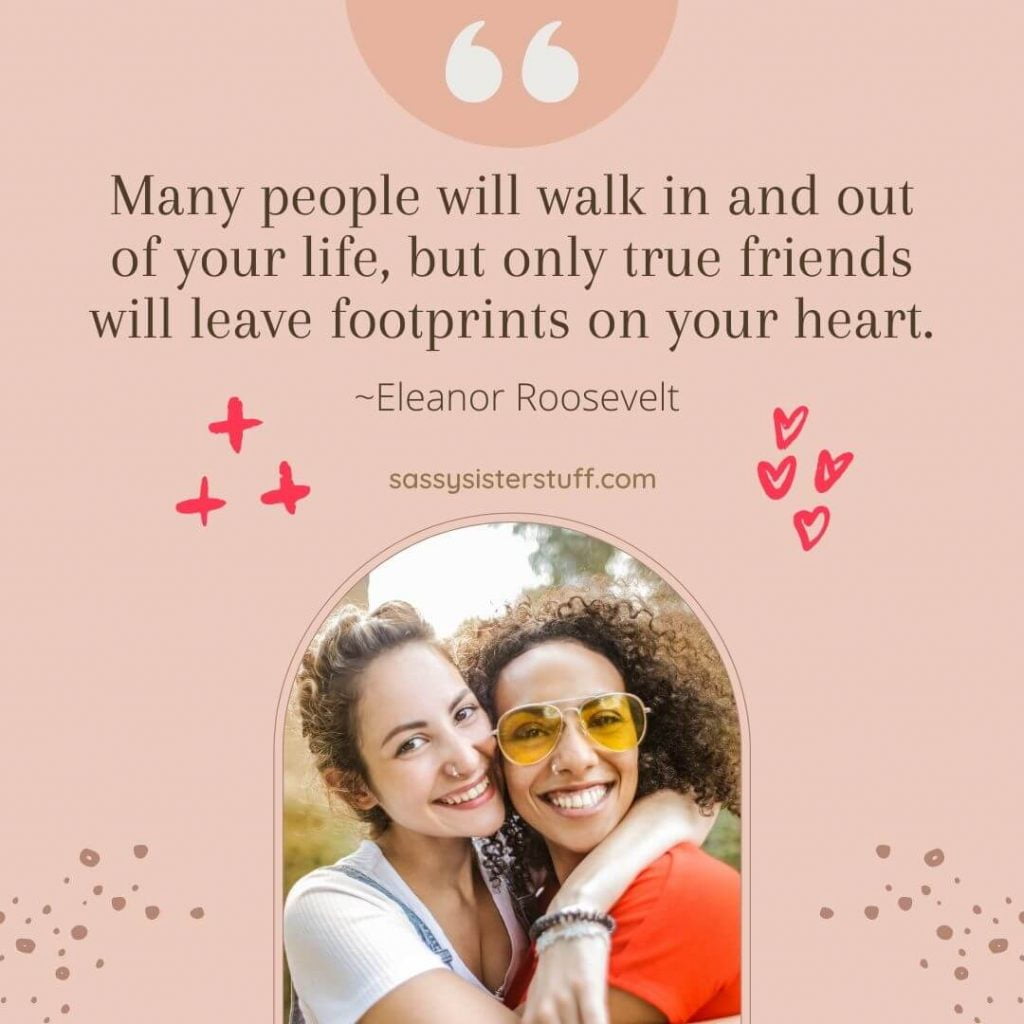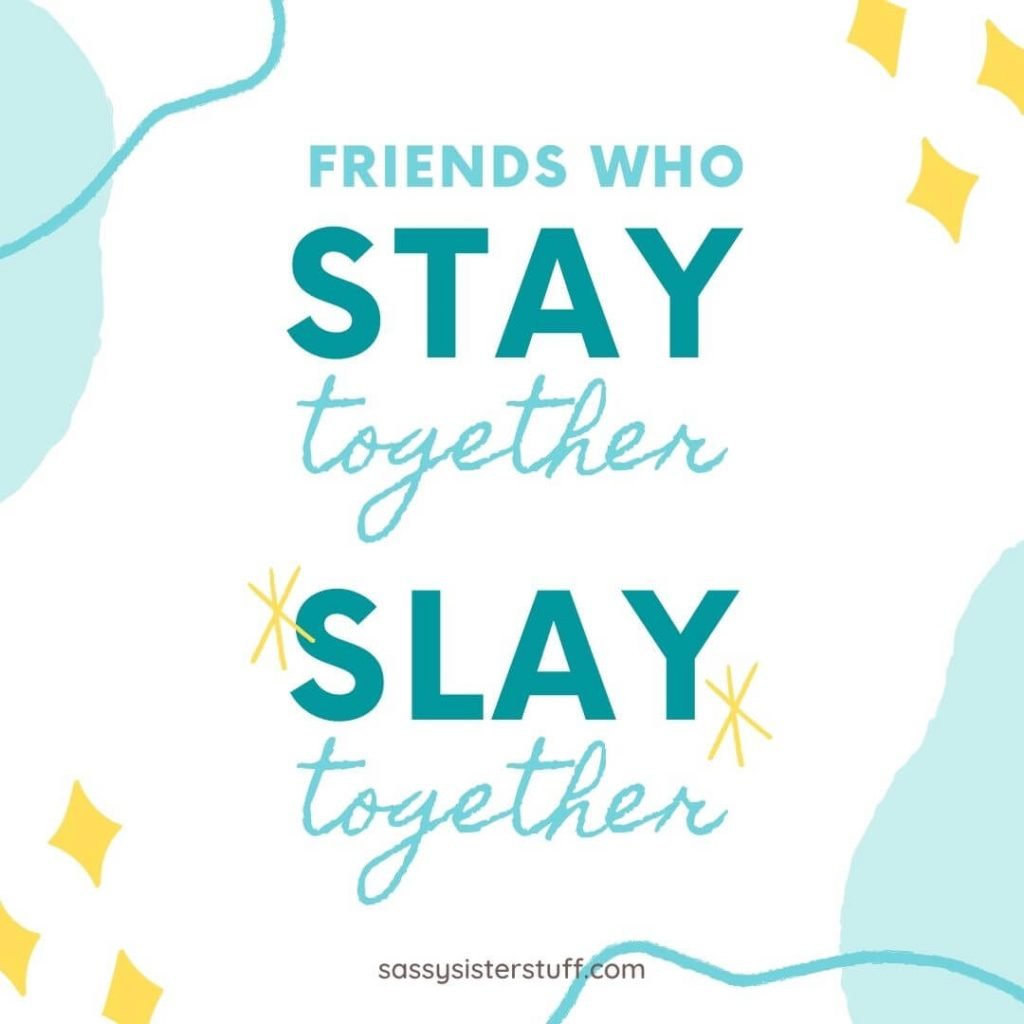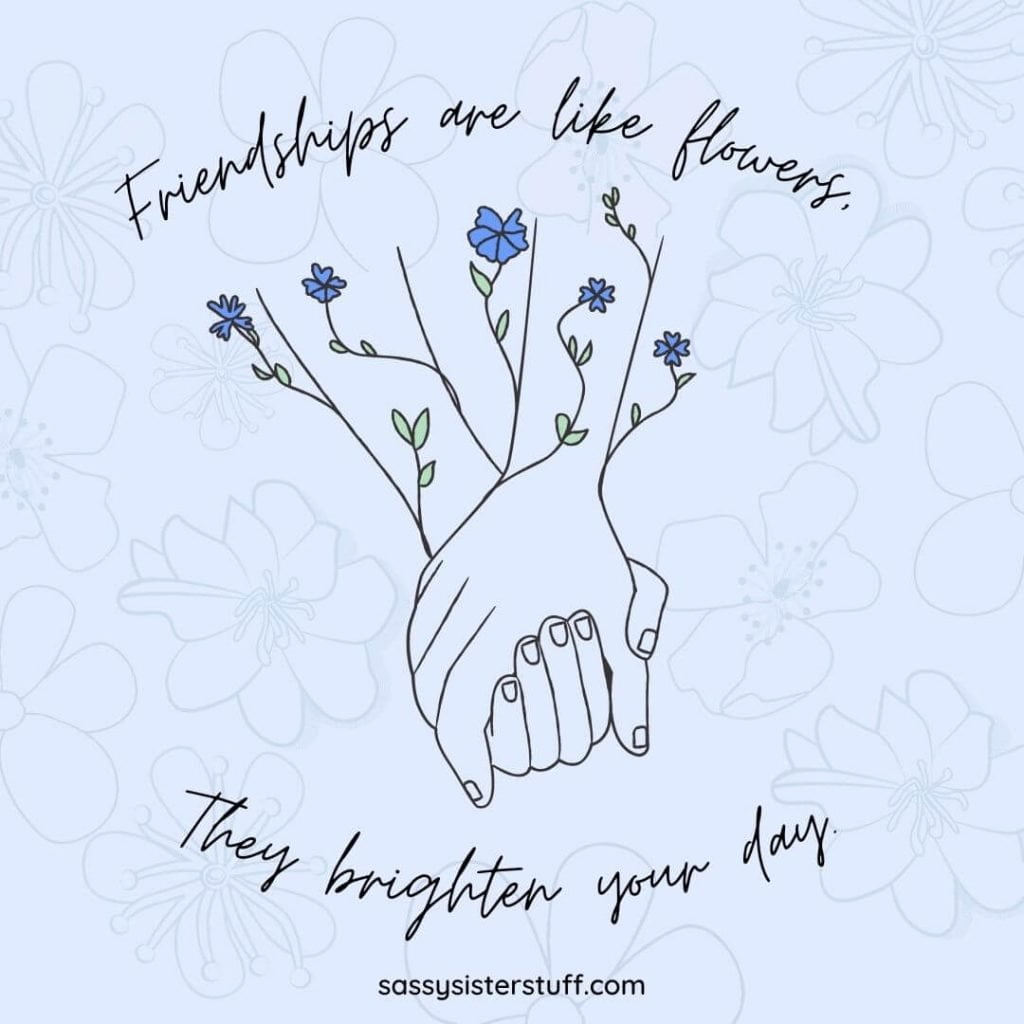 ---
Related Article: 79 Strong Empowering Words for Women and Girls
---
Pin to Pinterest for Later
Final Thoughts: 29 Meaningful Friendship Quotes to Warm Your Heart
I hope these meaningful friendship quotes warmed your heart and gave you pause to think about the importance of your friends. Friendships are one of the most basic needs we have in life and should never be taken for granted.
Let me share a 8 remarkable benefits of friendship:
prevent isolation and loneliness
give you a chance to offer needed companionship to others
increase your sense of belonging and purpose
boost your happiness and reduce your stress
improve your quality of life
improve your self-confidence and self-worth
help you cope with trauma and grief
encourage healthy behaviors
Don't forget to let your friends know you love them and think of them often. Old friends, new friends, work friends, best friends. They are ALL important.
Friendships are also important to your overall health and happiness. People in Denmark are consistently ranked as the happiest people in the world, and they place a high value on the importance of friendship. You may actually be quite inspired by their hygge lifestyle.
Even the Mayo Clinic wrote a great article about how friendships enrich your life and improve your health. You can check it out here.
And finally, I encourage you to read more about FRIENDSHIP and the importance of positive social interaction to your overall health. FRIENDS CLEARLY HAVE A POSITIVE IMPACT ON YOUR LIFE!
Be sure to share these meaningful friendship quotes with your friends!
Love to All! ~ Susan
P.S. And don't forget to visit the article about quotes for sassy sisters and friends for 57 more meaningful quotes! I really enjoyed putting that article together for Sassy Sister Stuff!
---
I use Canva.com to make all my graphics for Sassy Sister Stuff. It's a free web-based program where you can make invitations, flyers, posters, cards, graphics, business cards, and so much more! If you are interested in learning more, you can click on the link or the graphic below. I recently started using Canva Pro but for the whole first year, I used the free version because it has so much to offer.

Please note that purchases made through genuinely recommended links on this website may earn a commission at no extra cost to the user. There will NEVER be links on this website that are not personally supported and endorsed by me. Learn more here.
---
29 Meaningful Friendship Quotes to Warm Your Heart : Which Are Your Favorite Meaningful Friendship Quotes?