60 Uplifting Quotes and Encouraging Words for Women
Hello and welcome to Sassy Sister Stuff! I'm so glad you're here! I invite you to relax and spend some time with these 57 uplifting quotes and encouraging words for women. Here, you'll find beautiful images and inspirational quotes about self-love, empowerment, happiness, positivity, and gratitude. You deserve to feel inspired and empowered by this peaceful experience that will help you shift your mindset and reset your mood!
You can find more inspirational quotes throughout the pages of Sassy Sister Stuff, too! I hope you enjoy them!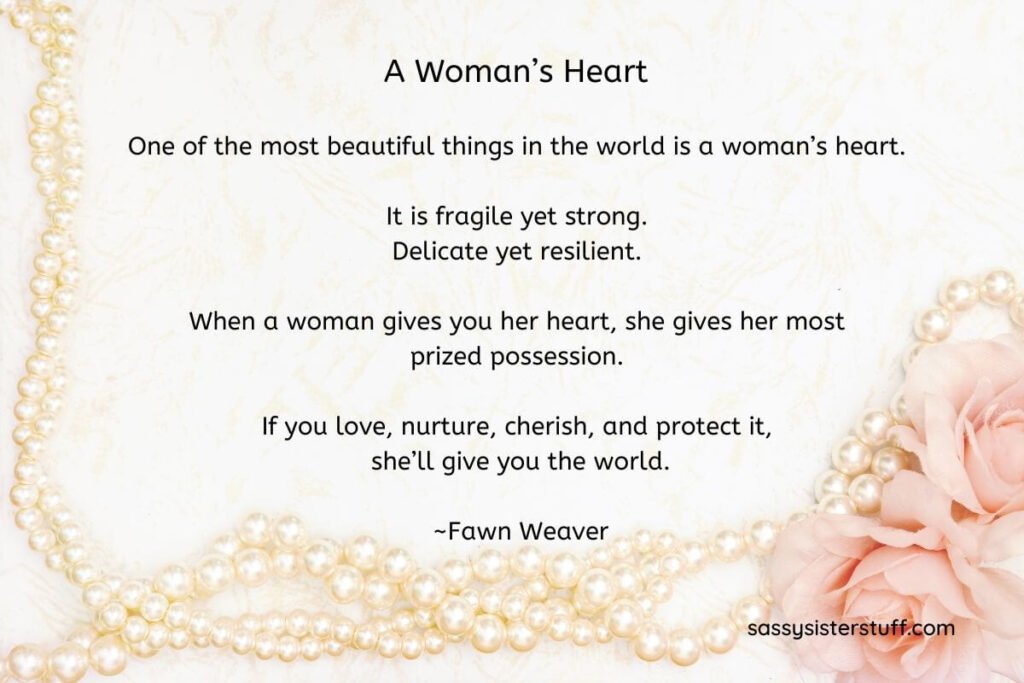 ---
Related Article: 99 Inspirational Quotes About Life and Struggles
---
Uplifting Words for Women About Self Love
Here you will find a selection of my favorite self love quotes. The relationship you have with yourself is the most important relationship you will ever have in your life. You need to learn the art of loving yourself unconditionally so you can be the very best YOU for your loved ones.
Remember what the amazing Oprah Winfrey says about self-love:
"Embrace your uniqueness. You are different, your gift is special – own it and unapologetically share it with the world."
Let these quotes inspire and motivate you to demonstrate and feel SELF LOVE everyday.
---
Related Article: Never Force Anyone to Talk to You: 35 Quotes and Words of Wisdom
---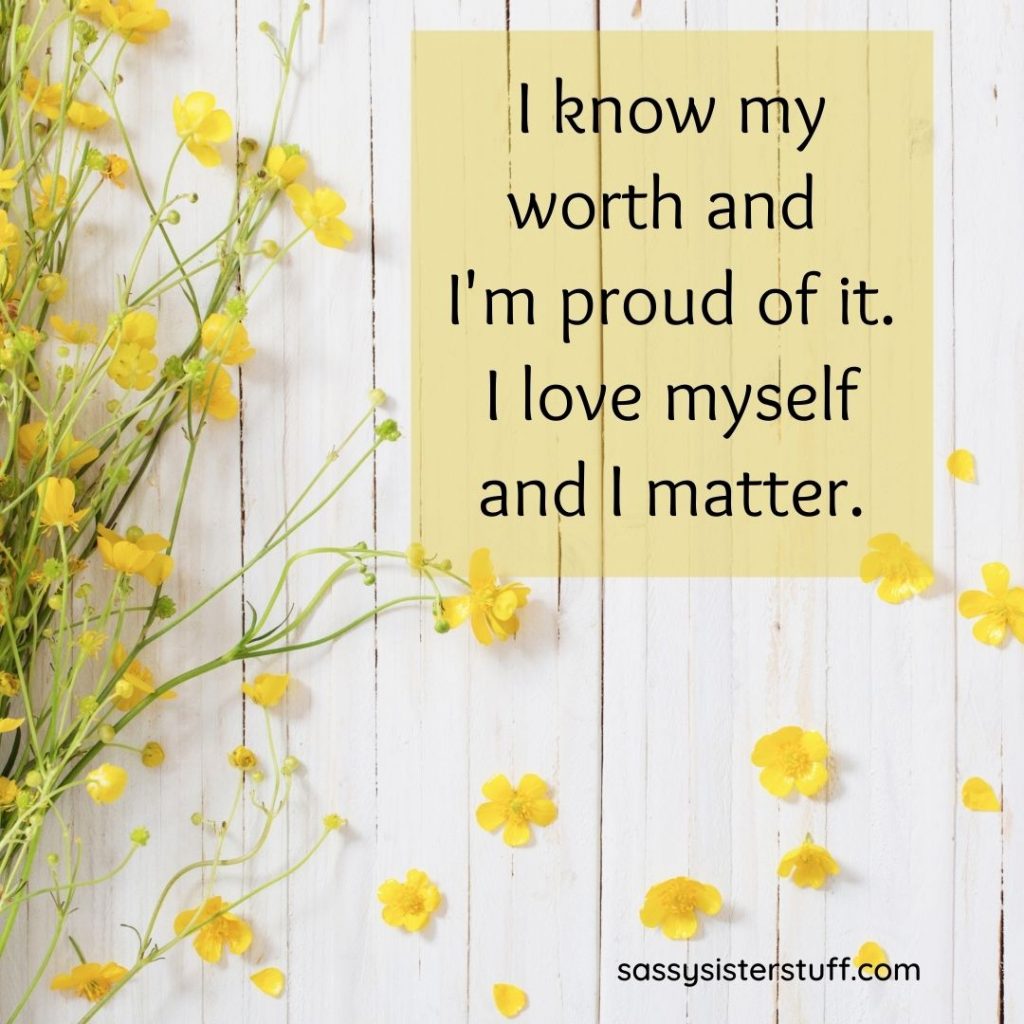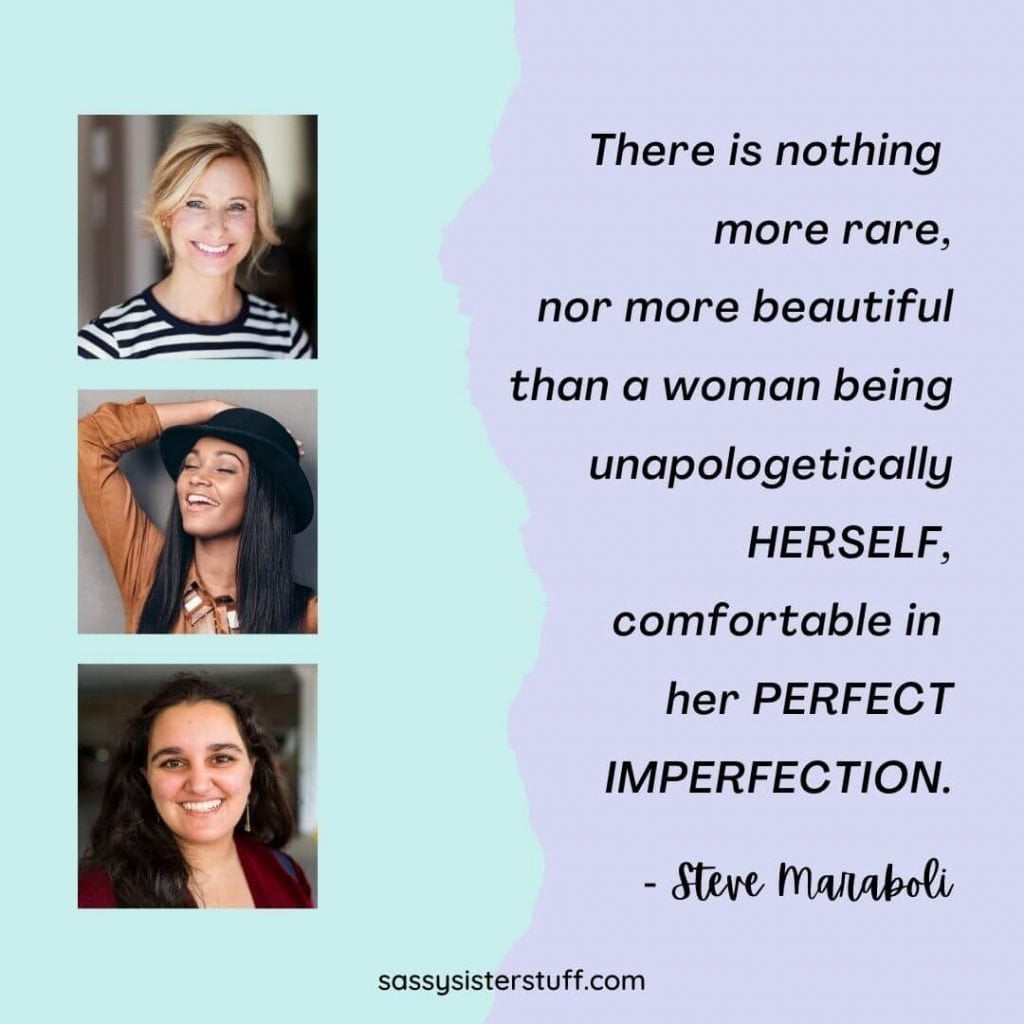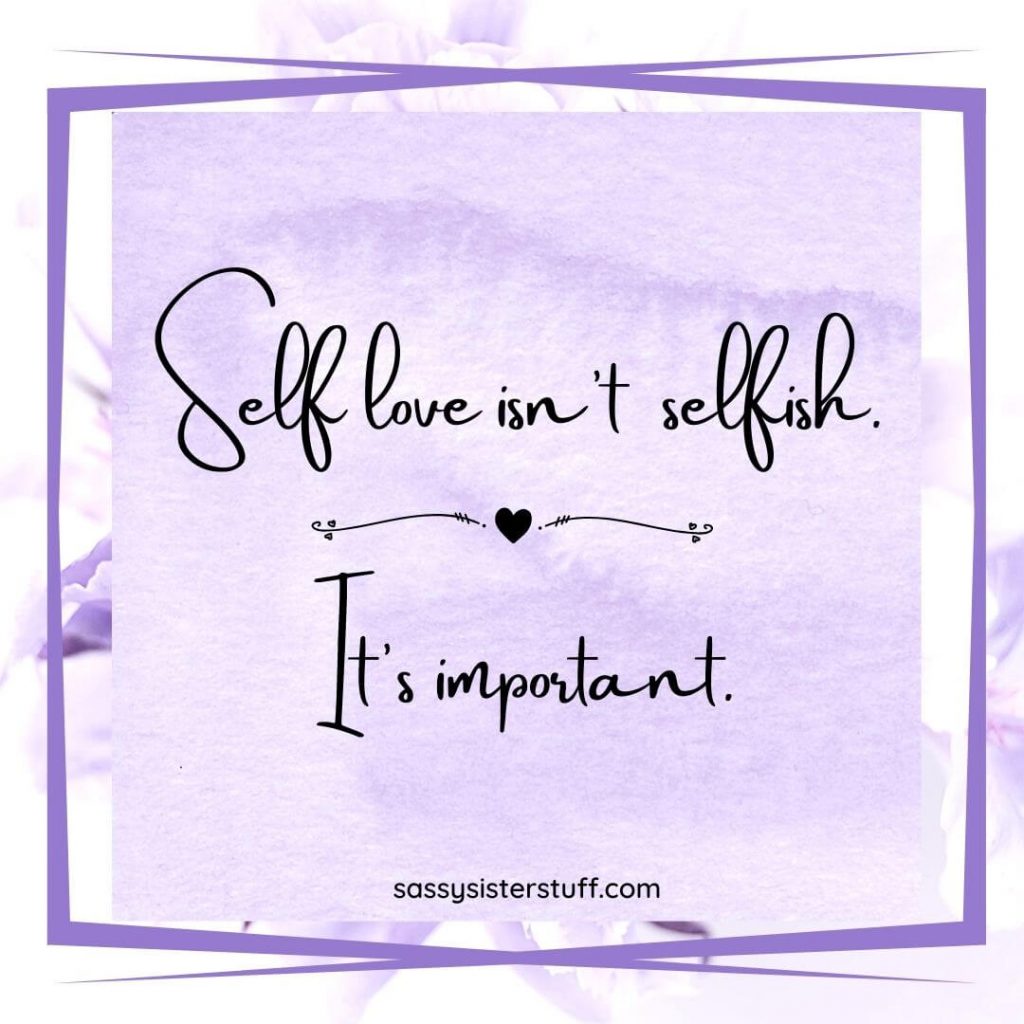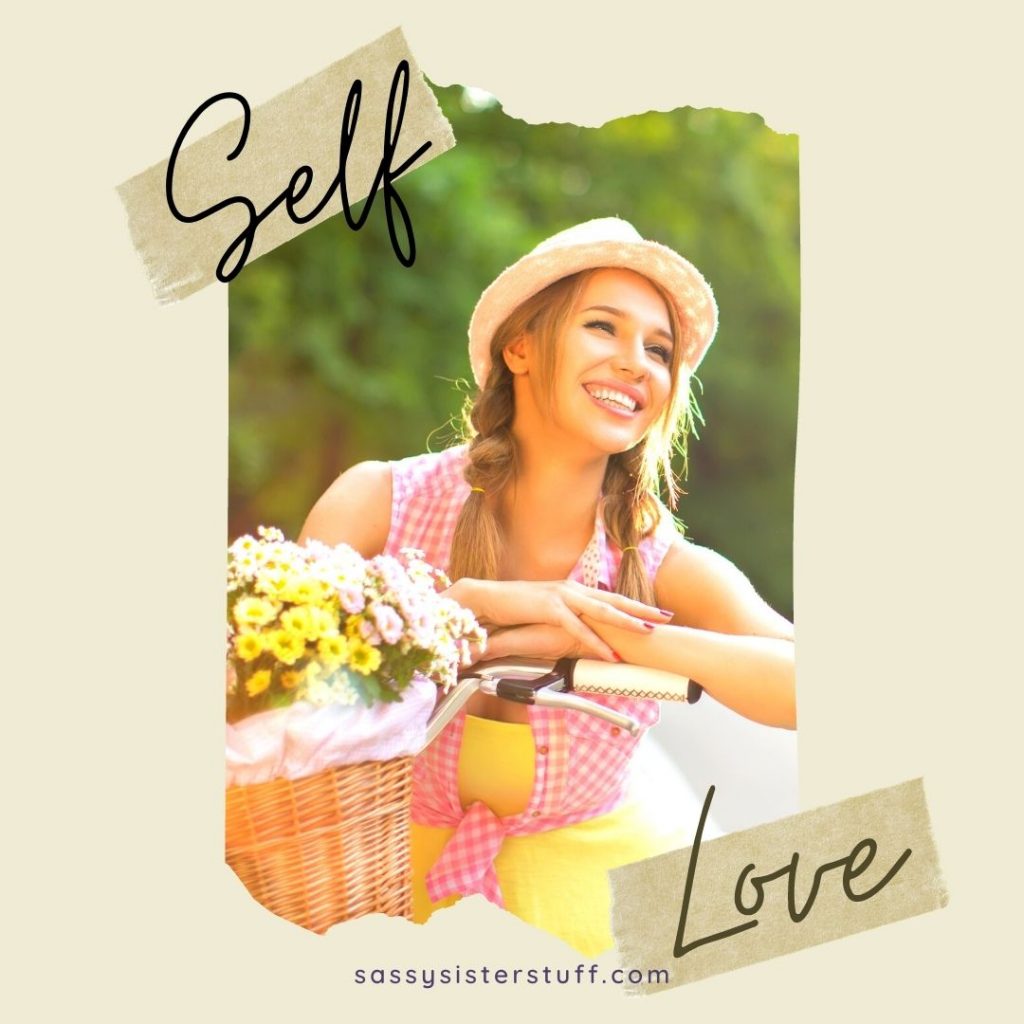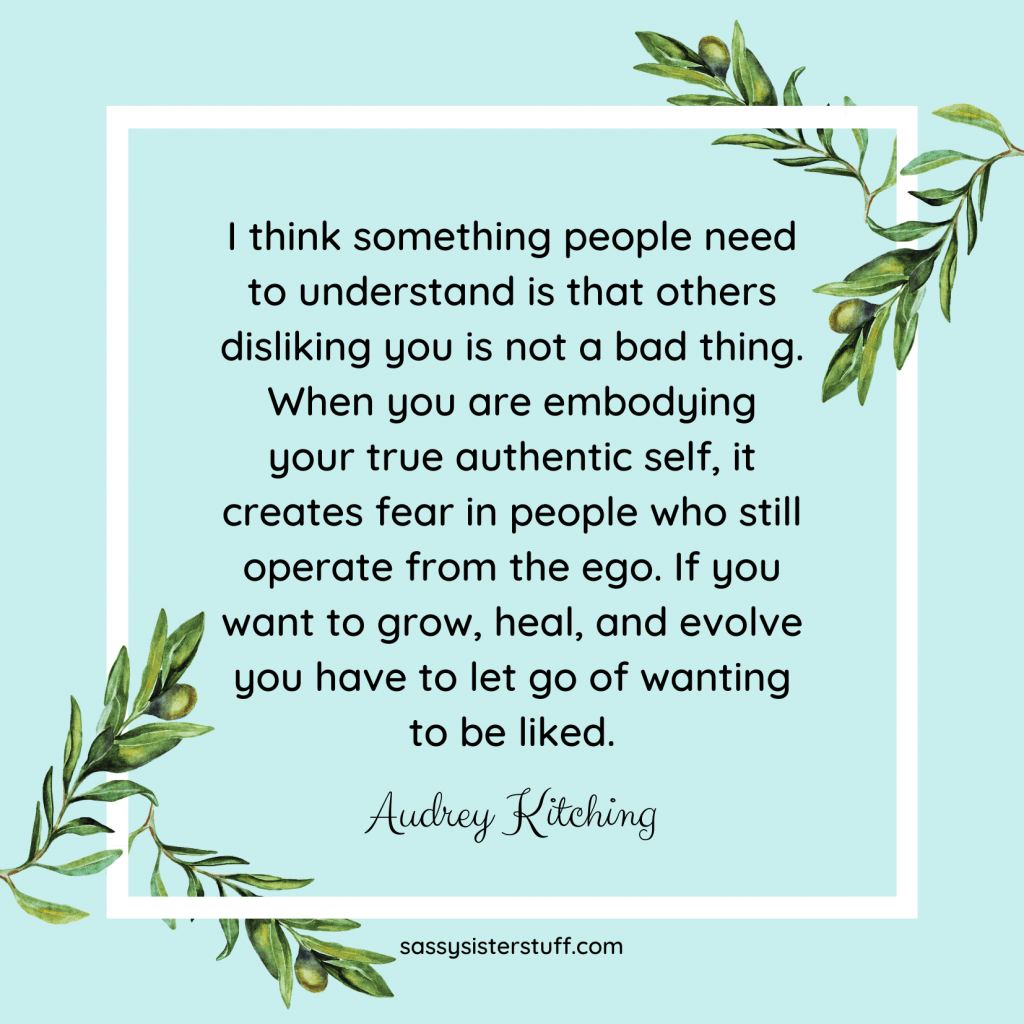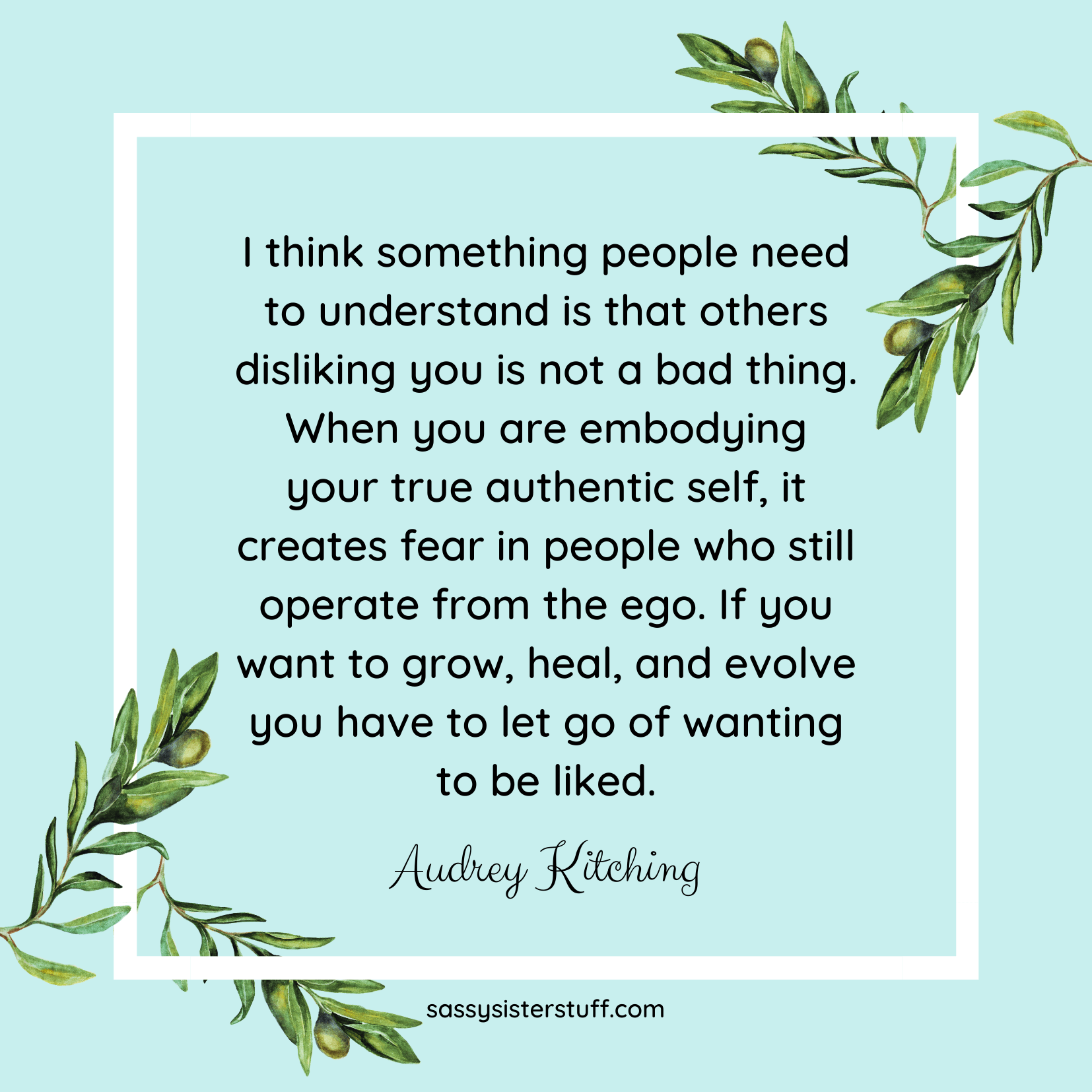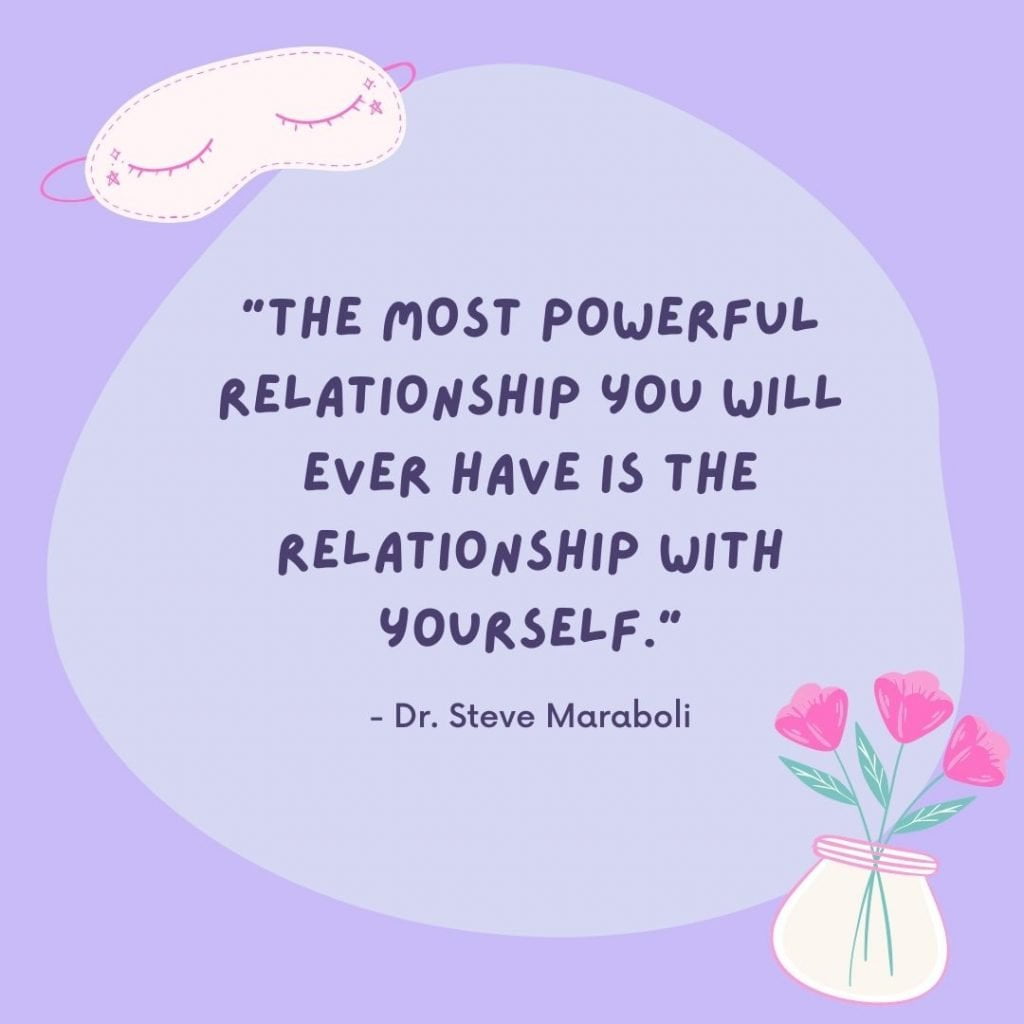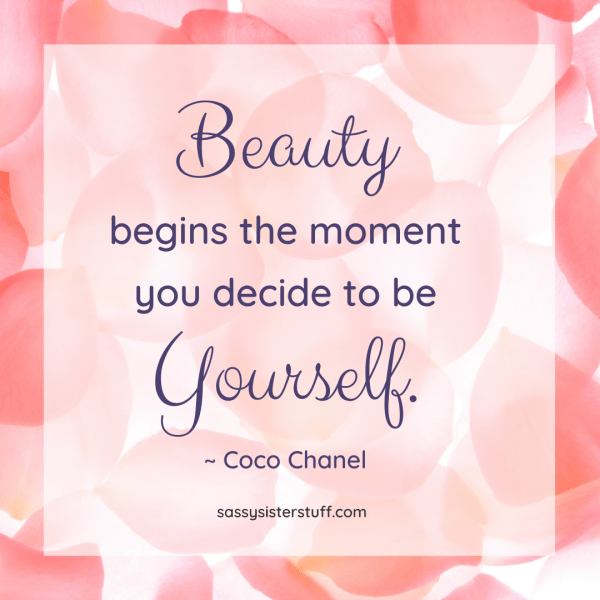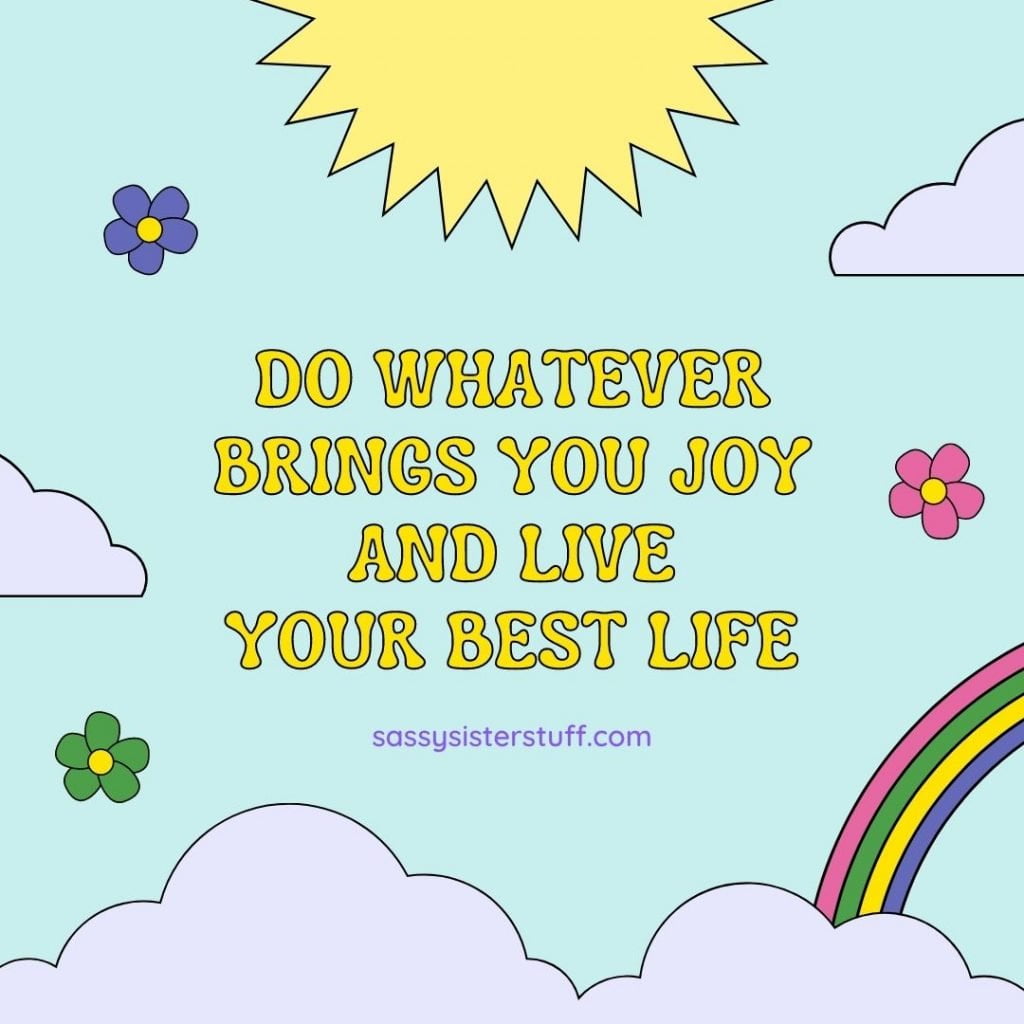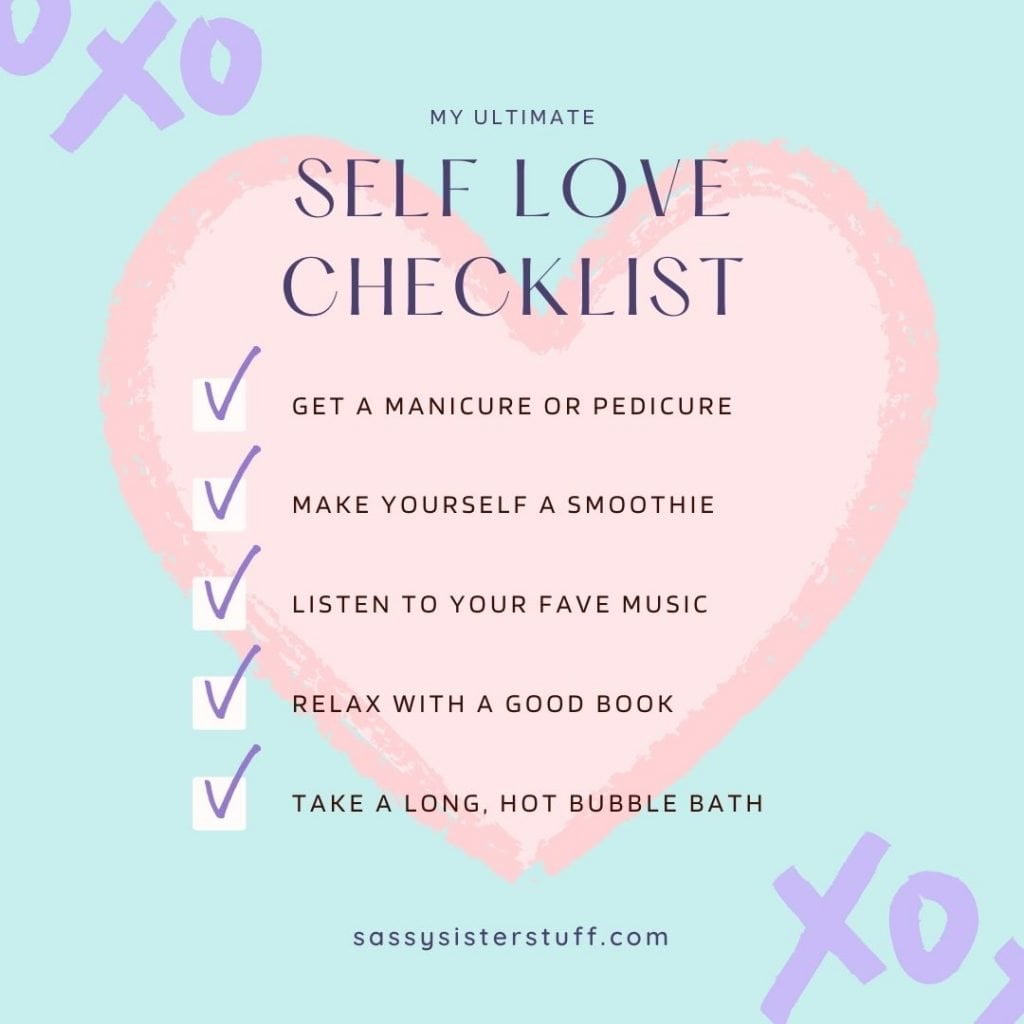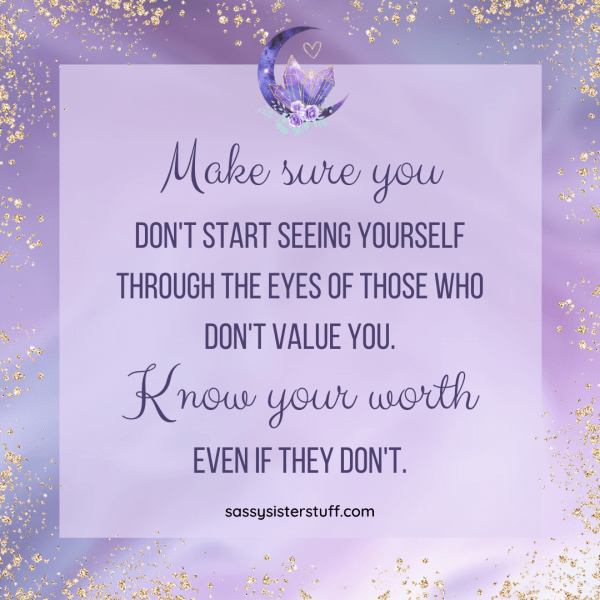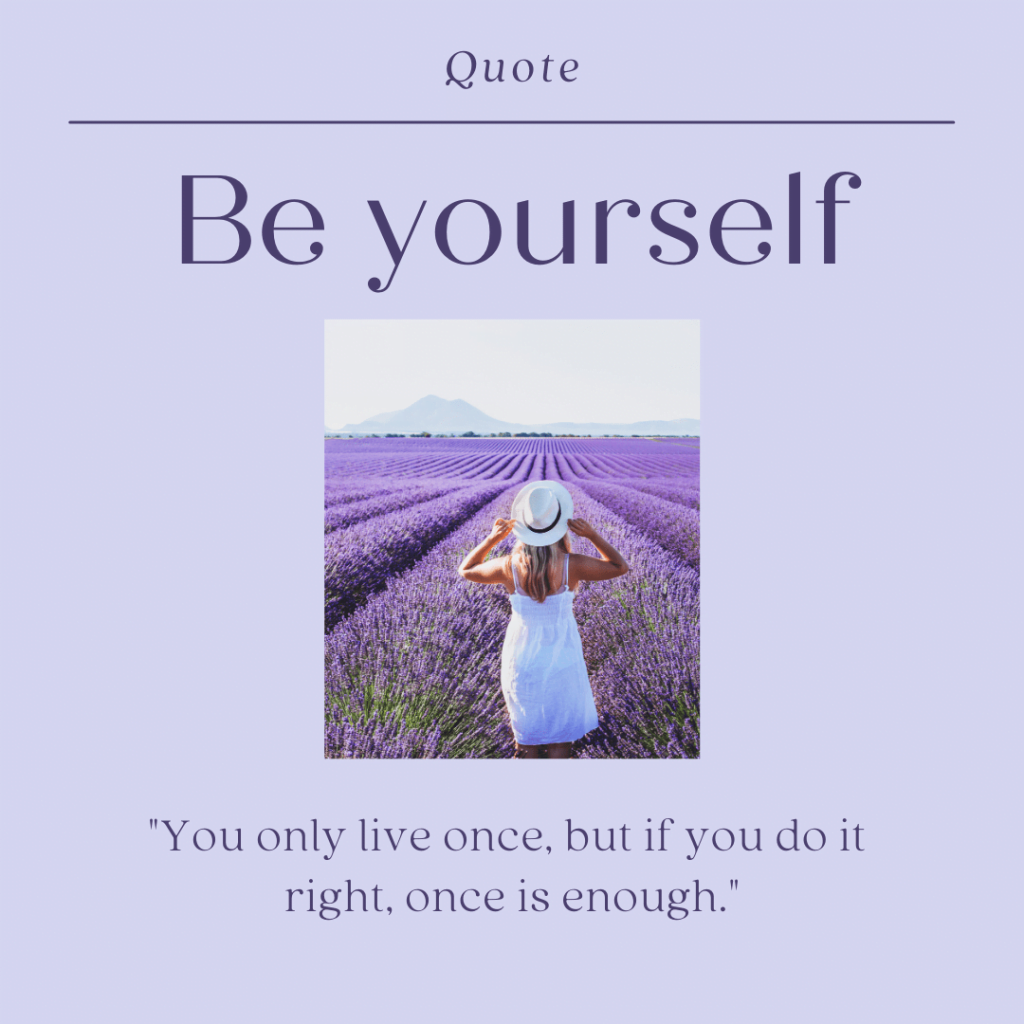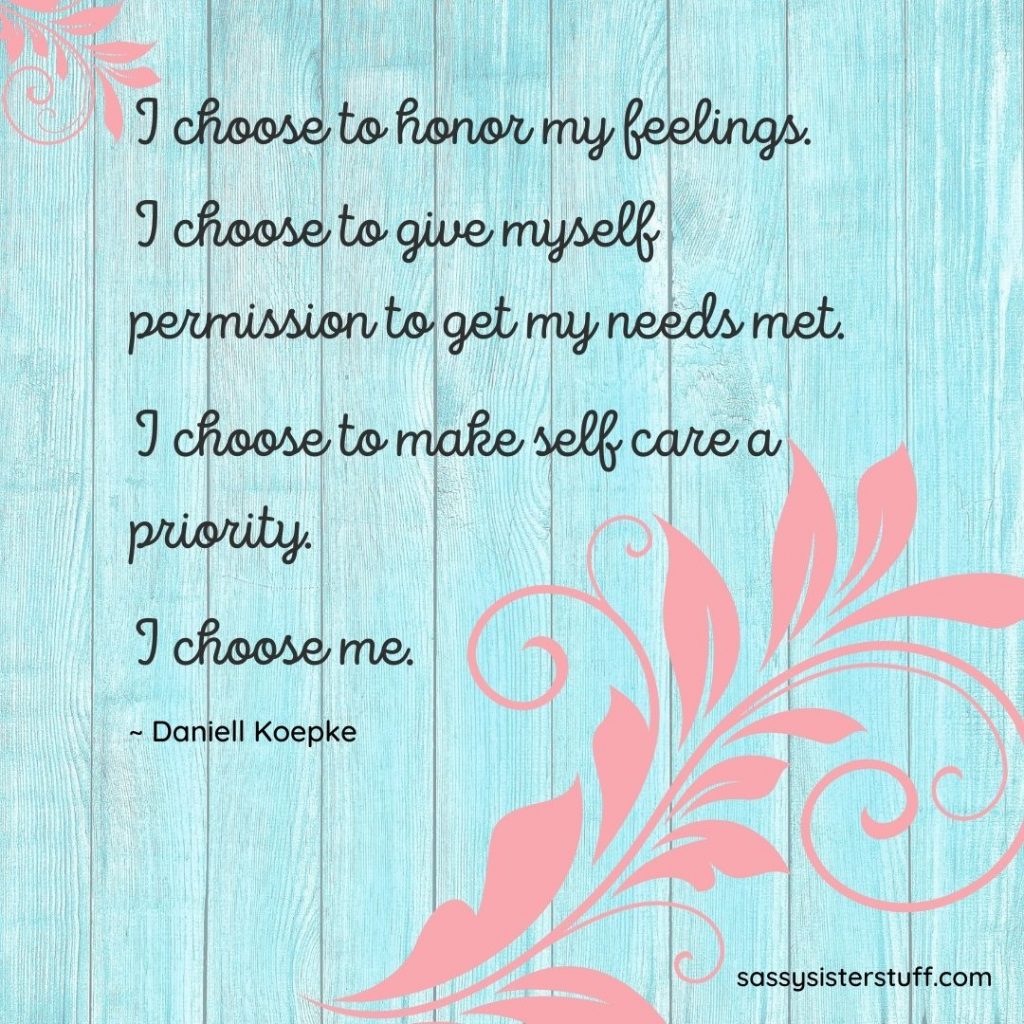 ---
Related Article: 50 Powerful Affirmations for Self Love
---
Encouraging Words for Women to Inspire Empowerment
The Merriam-Webster Dictionary defines empowerment as, "the act or action of empowering someone or something: the granting of the power, right, or authority to perform various acts or duties; the state of being empowered to do something: the power, right, or authority to do something."
Wikipedia goes into further detail about the word and says, "It is the process of becoming stronger and more confident, especially in controlling one's life and claiming one's rights. Empowerment as action refers both to the process of self-empowerment and to professional support of people, which enables them to overcome their sense of powerlessness and lack of influence, and to recognize and use their resources."
Today, the term seems to be somewhat trendy in many aspects.
It can refer to empowering groups of people who have traditionally been marginalized. It can refer to advocacy for continuing education and self-help for communities who want to take control of their circumstances. And it can simply refer to encouragement and support for someone who is feeling less than confident.
One of my favorite uplifting quotes of empowerment comes from Mother Teresa:
Life is an opportunity, benefit from it.
Life is beauty, admire it.
Life is bliss, taste it.
Life is a dream, realize it.
Life is a challenge, meet it.
Life is a duty, complete it.
Life is a game, play it.
Life is a promise, fulfill it.
Life is sorrow, overcome it.
Life is a song, sing it.
Life is a struggle, accept it.
Life is a tragedy, confront it.
Life is an adventure, dare it.
Life is luck, make it.
Life is too precious, do not destroy it.
Life is life, fight for it.
Whatever empowerment means to you, I invite you to use these strong women quotes to find your strength and confidence, as well as share these encouraging words for women and uplifting quotes to inspire others to feel empowered!
---
Pin to Pinterest for Later
---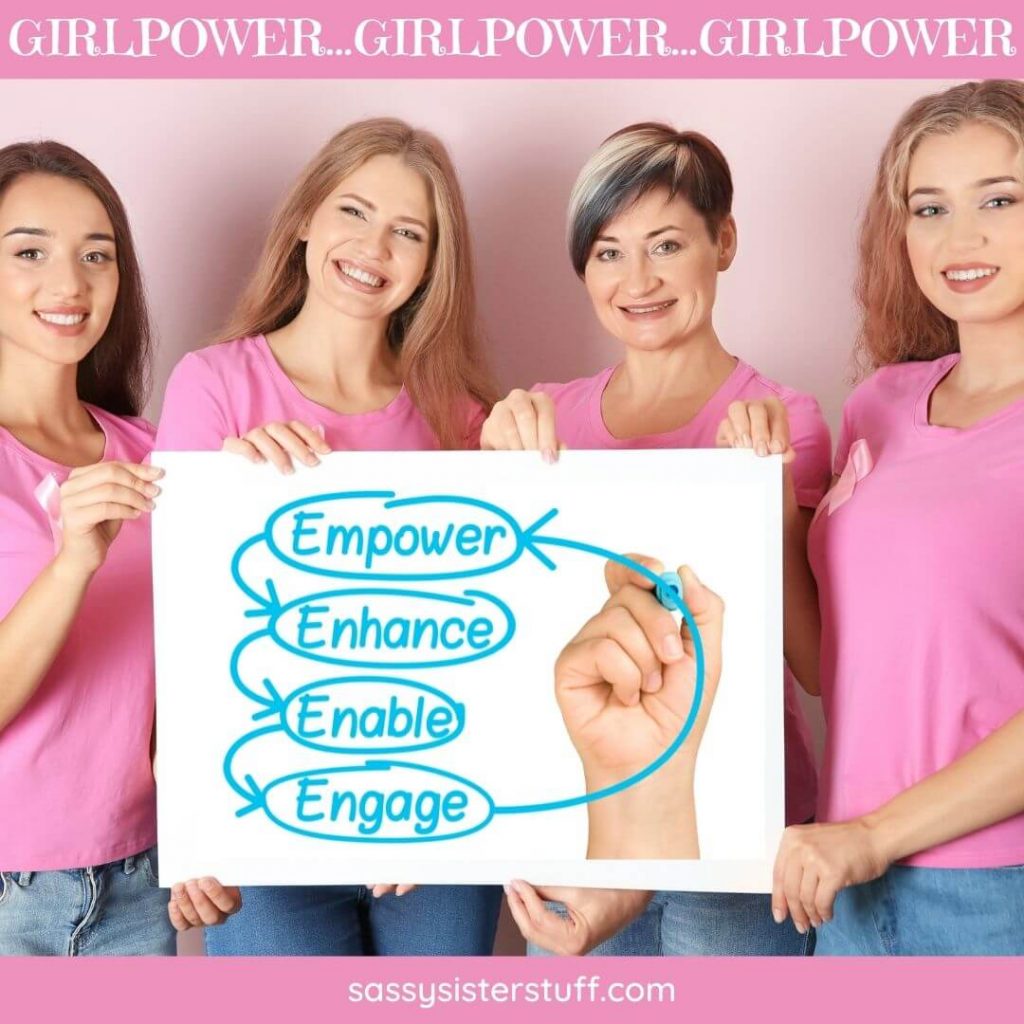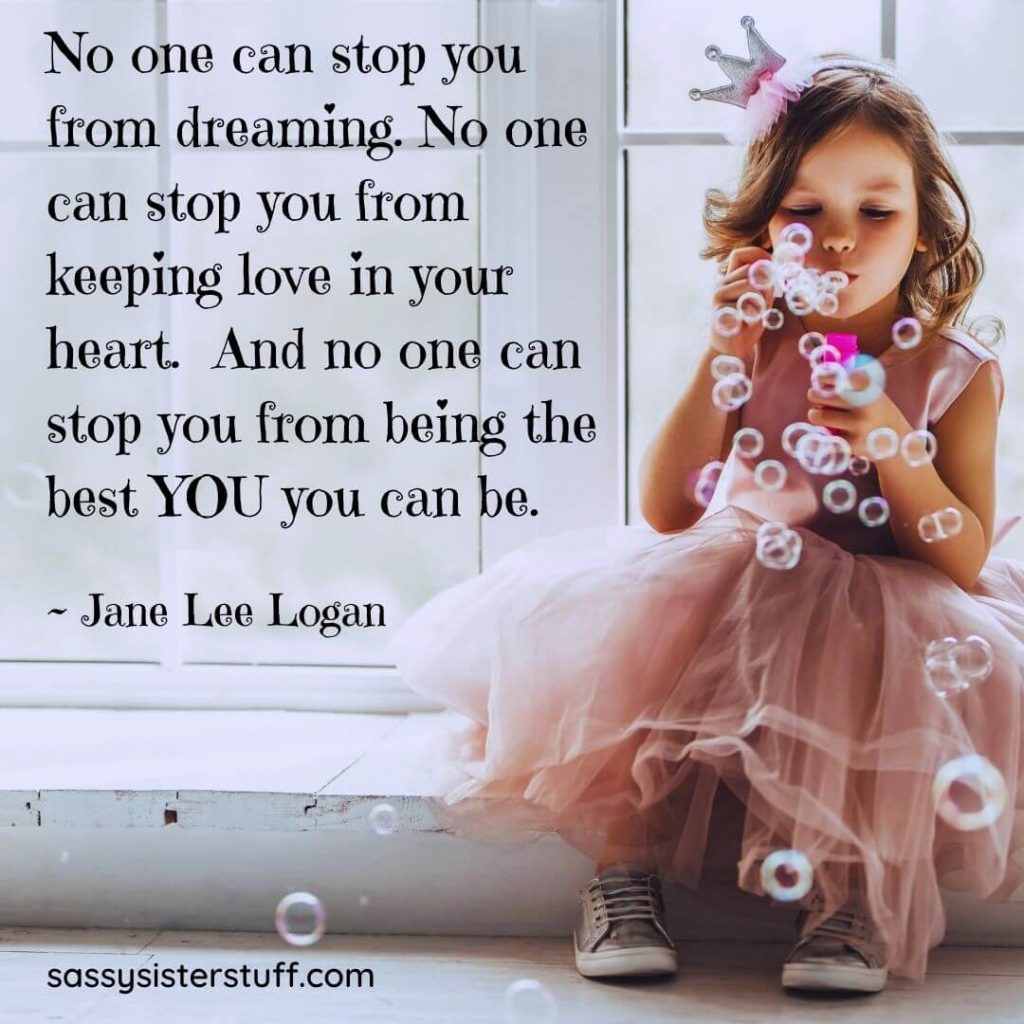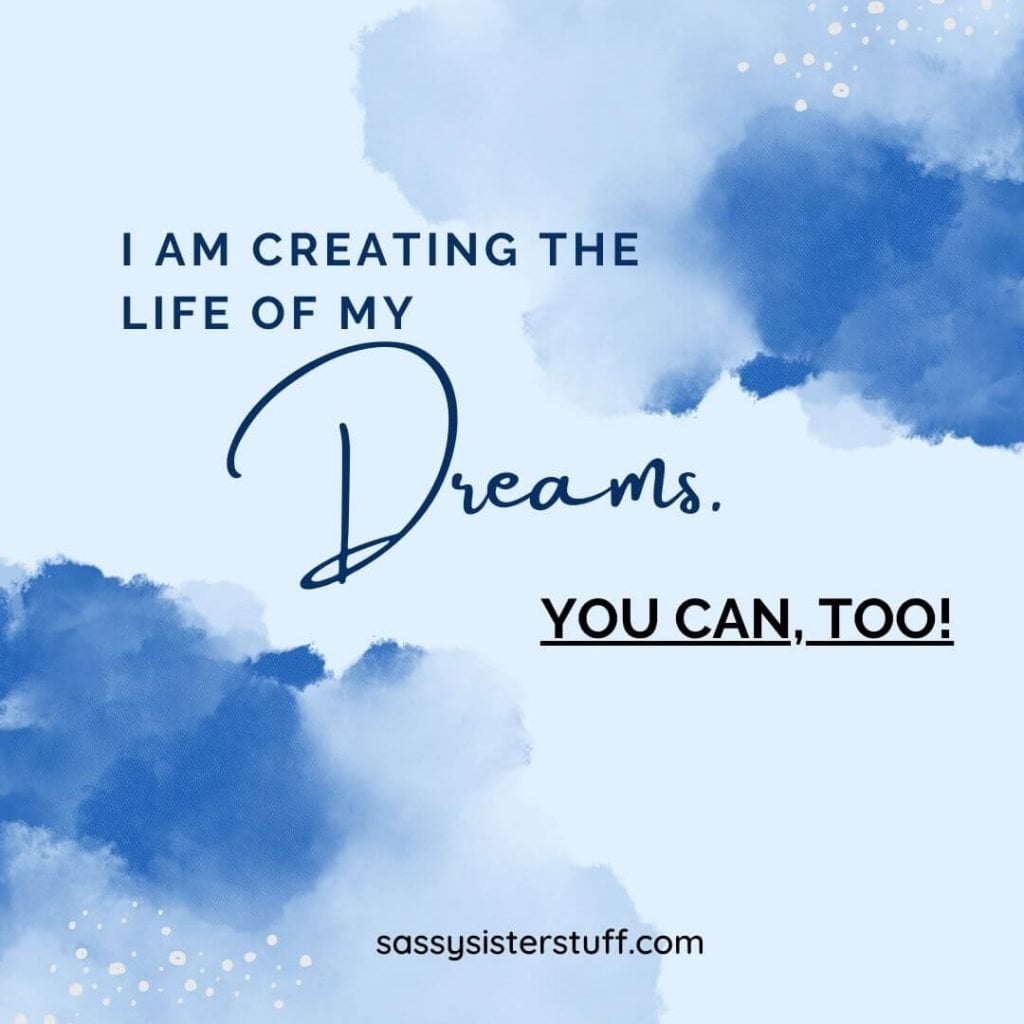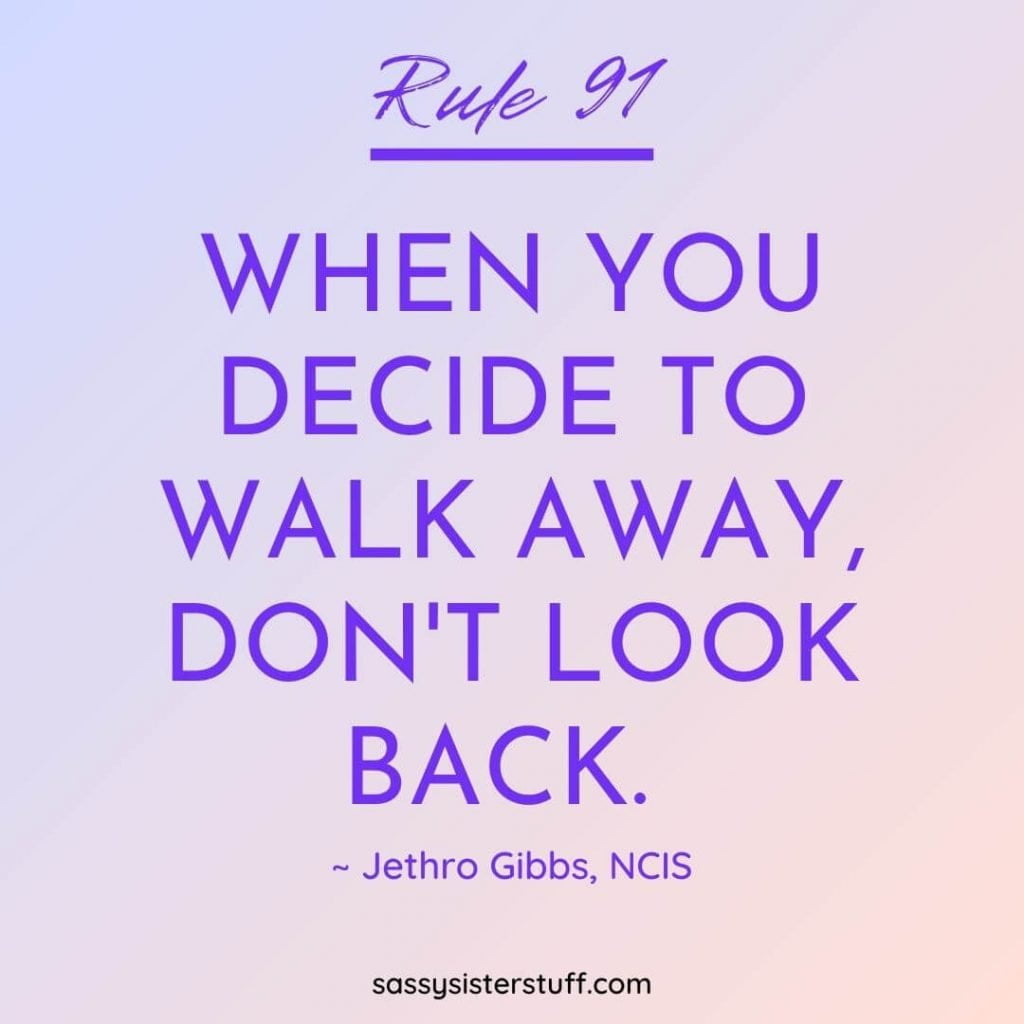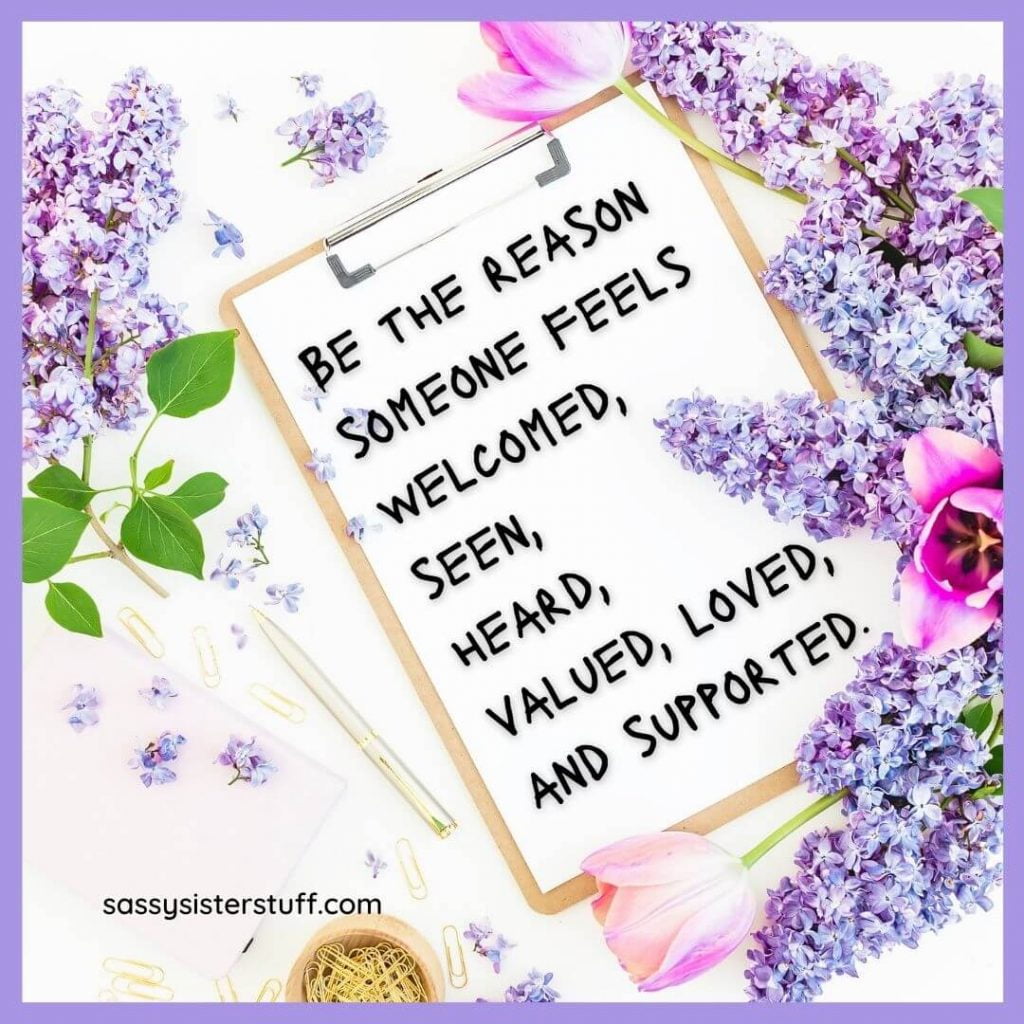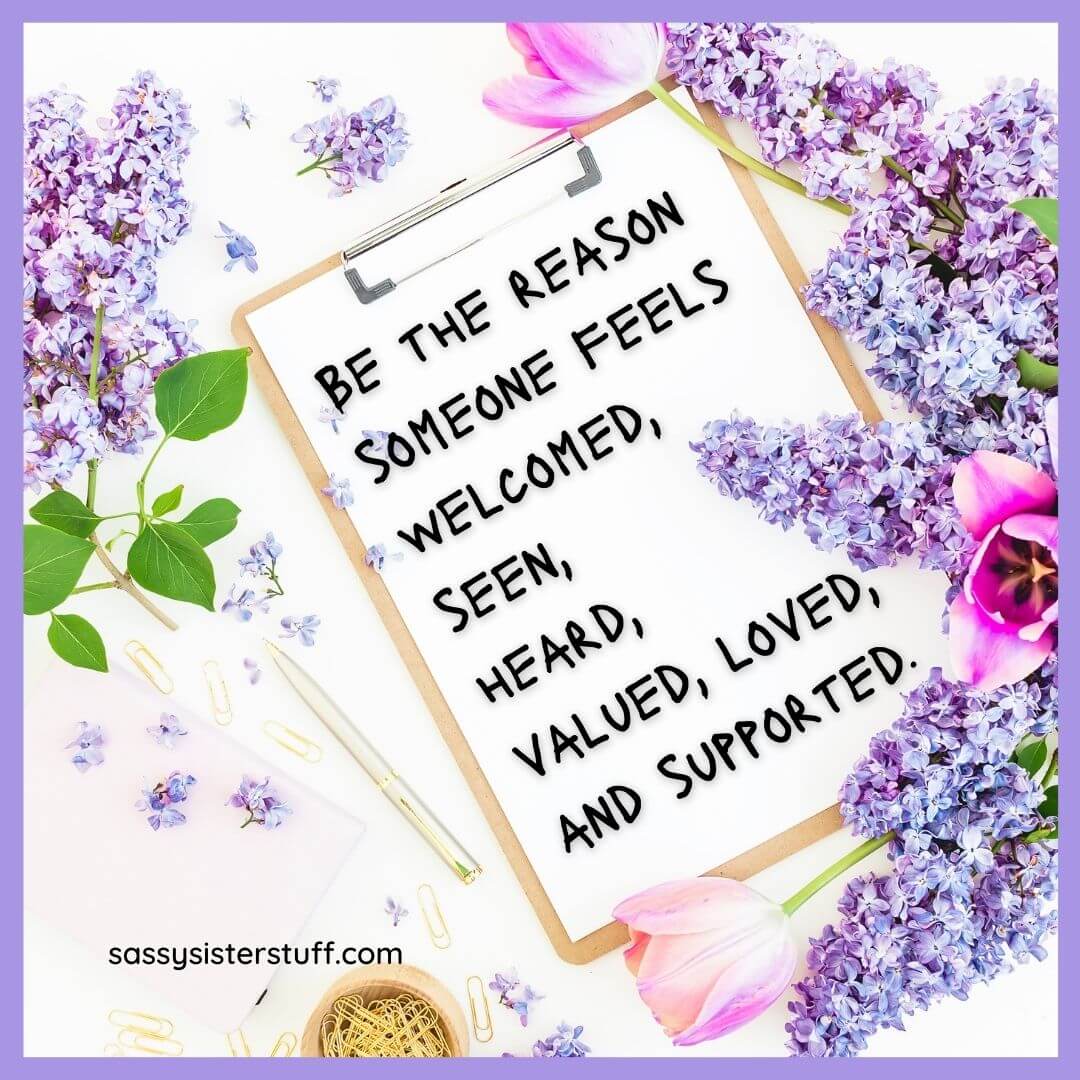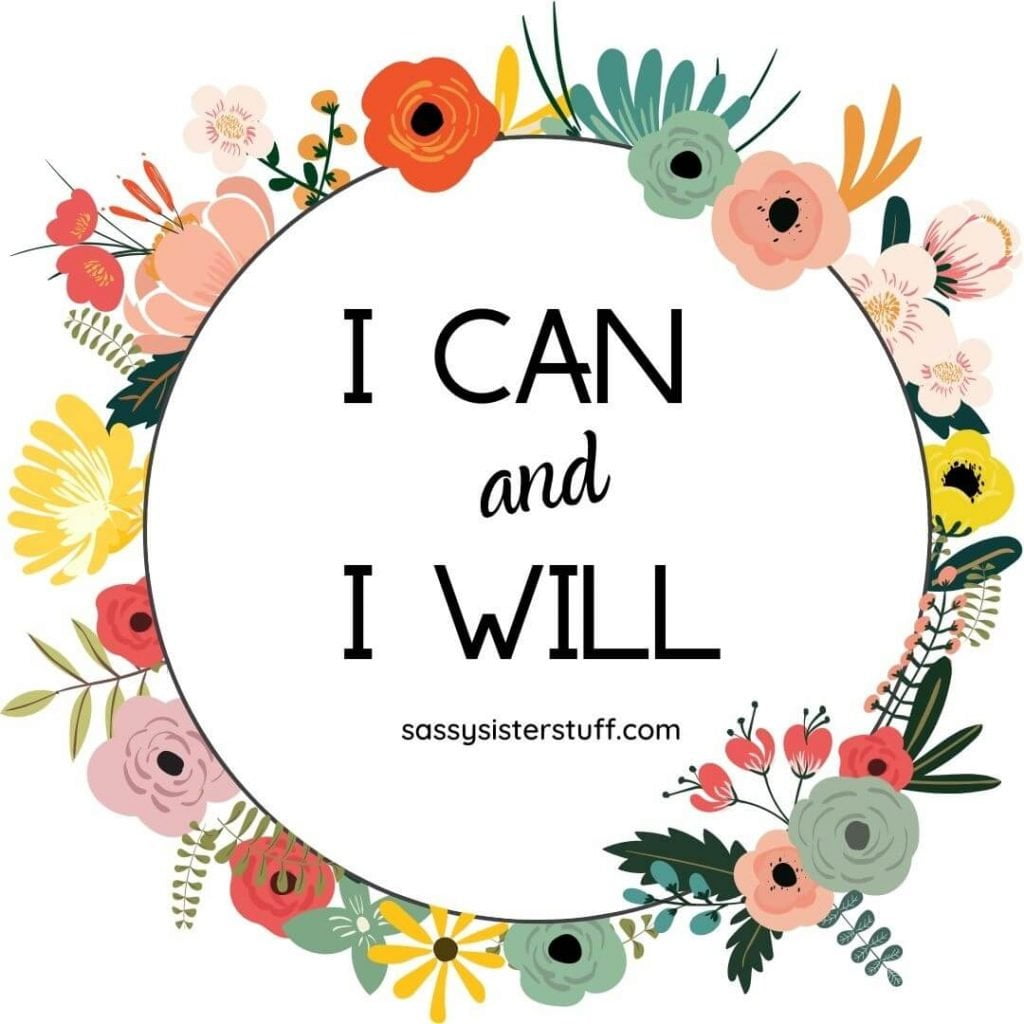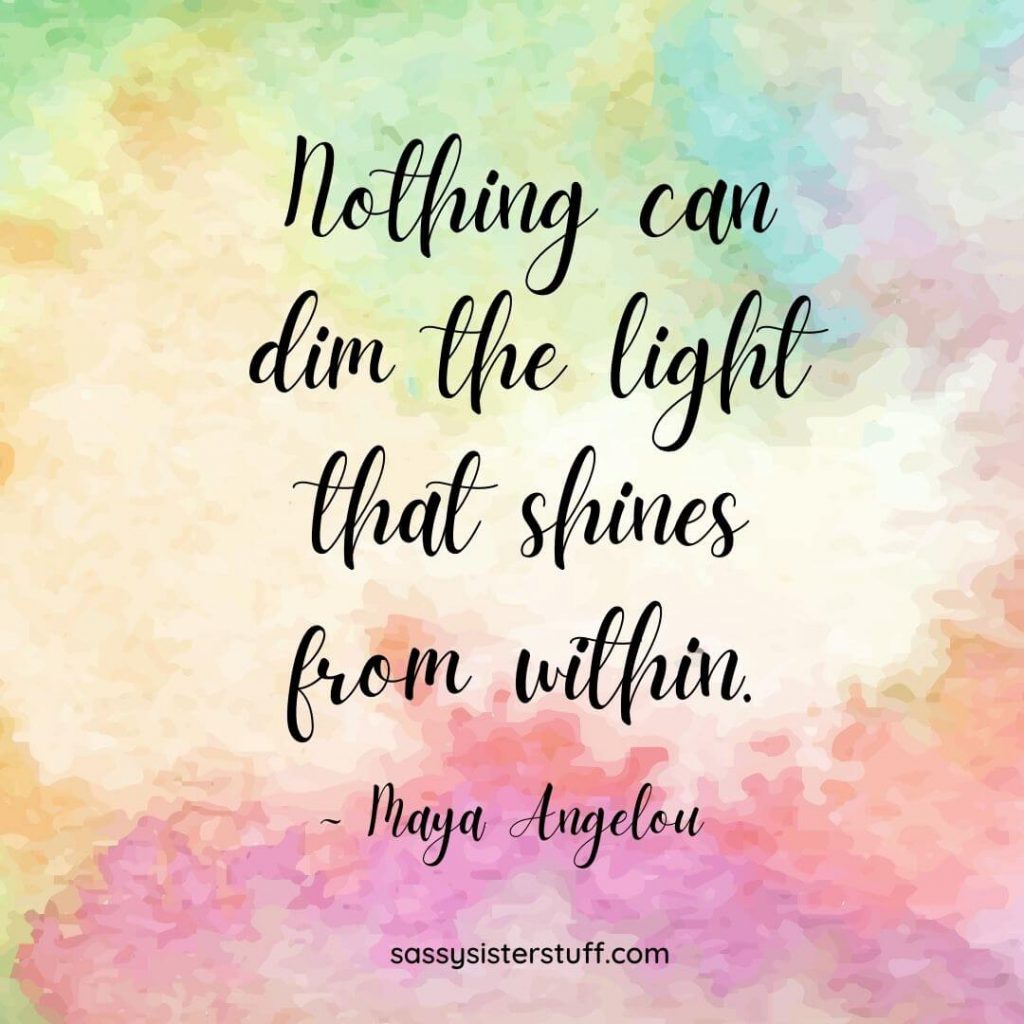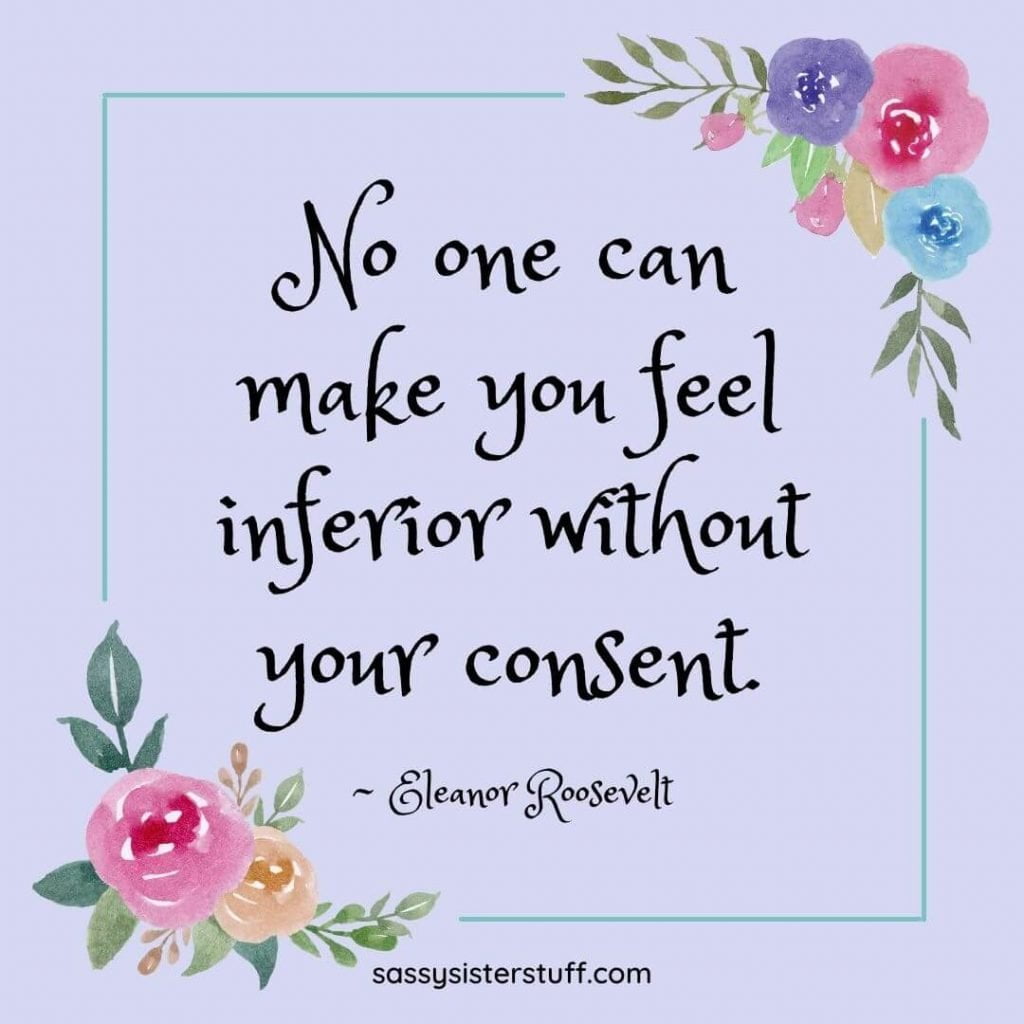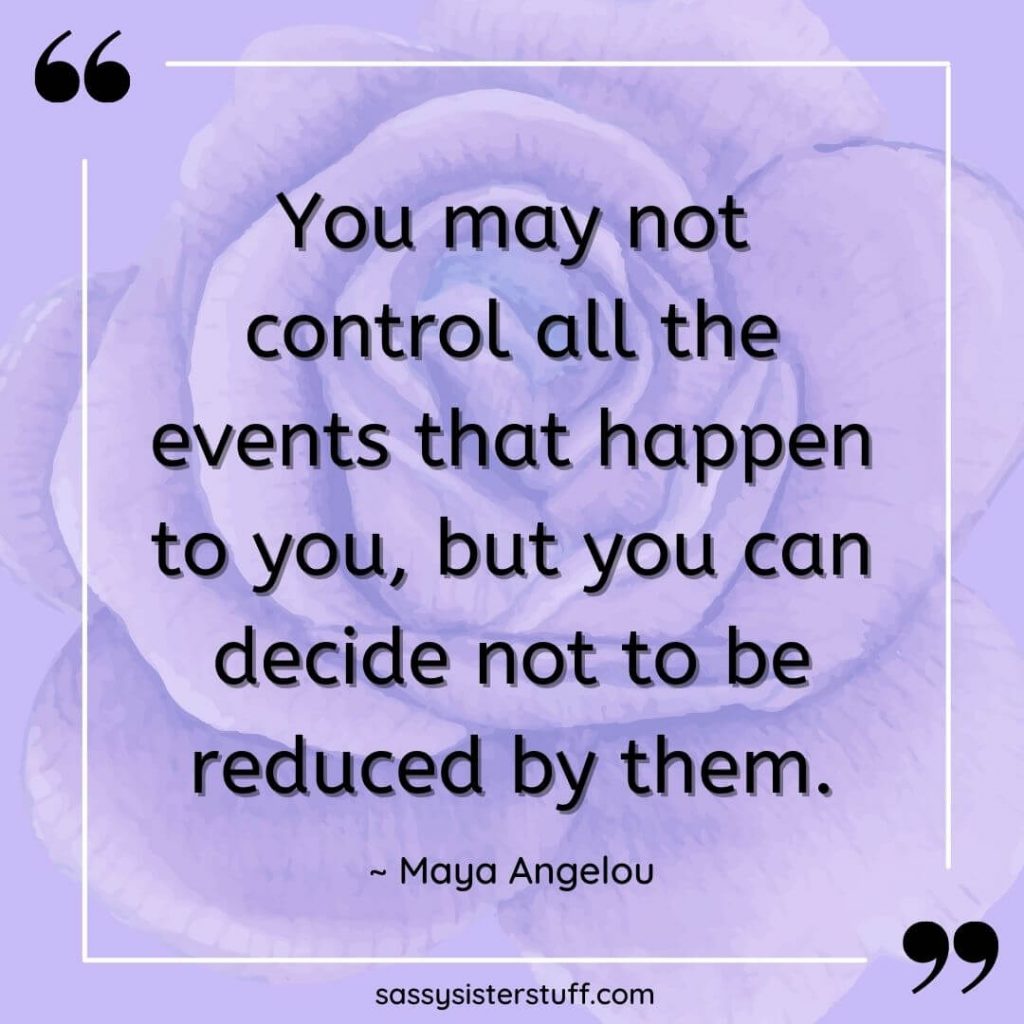 ---
Related Article: 79 Strong Empowering Words for Women and Girls
---
Quotes to Inspire Your Happiness in Life
According to the Merriam-Webster Dictionary, the meaning of happiness is "a state of well-being and contentment, joy; a pleasurable or satisfying experience."
I think we all strive to be happier in life, right? As Anne Frank said, "Think of all the beauty still left around you and be happy." She makes it sound rather easy, right?
Sometimes it's harder than others, but inspirational quotes can help you stay focused on how to be happier.
Happiness requires a positive, grateful, and happy mindset. Training your mind to think about the positive, happy things in your life will help you create a more pleasant life.
Whereas, a mindset of negativity is going to attract unhappiness in your life.
Let these encouraging words for women and uplifting quotes about happiness bring you SMILES that create a happy mindset. And be sure to leave a comment about your favorite quotes!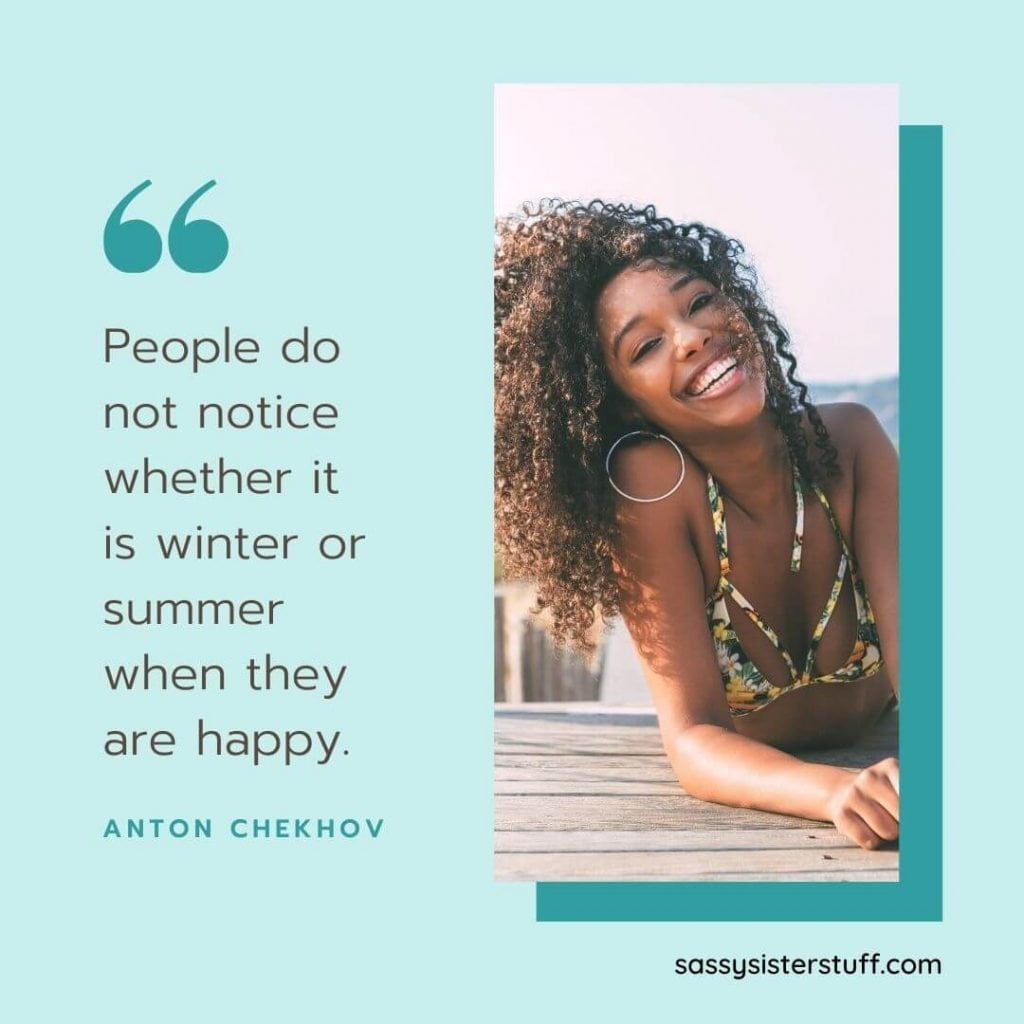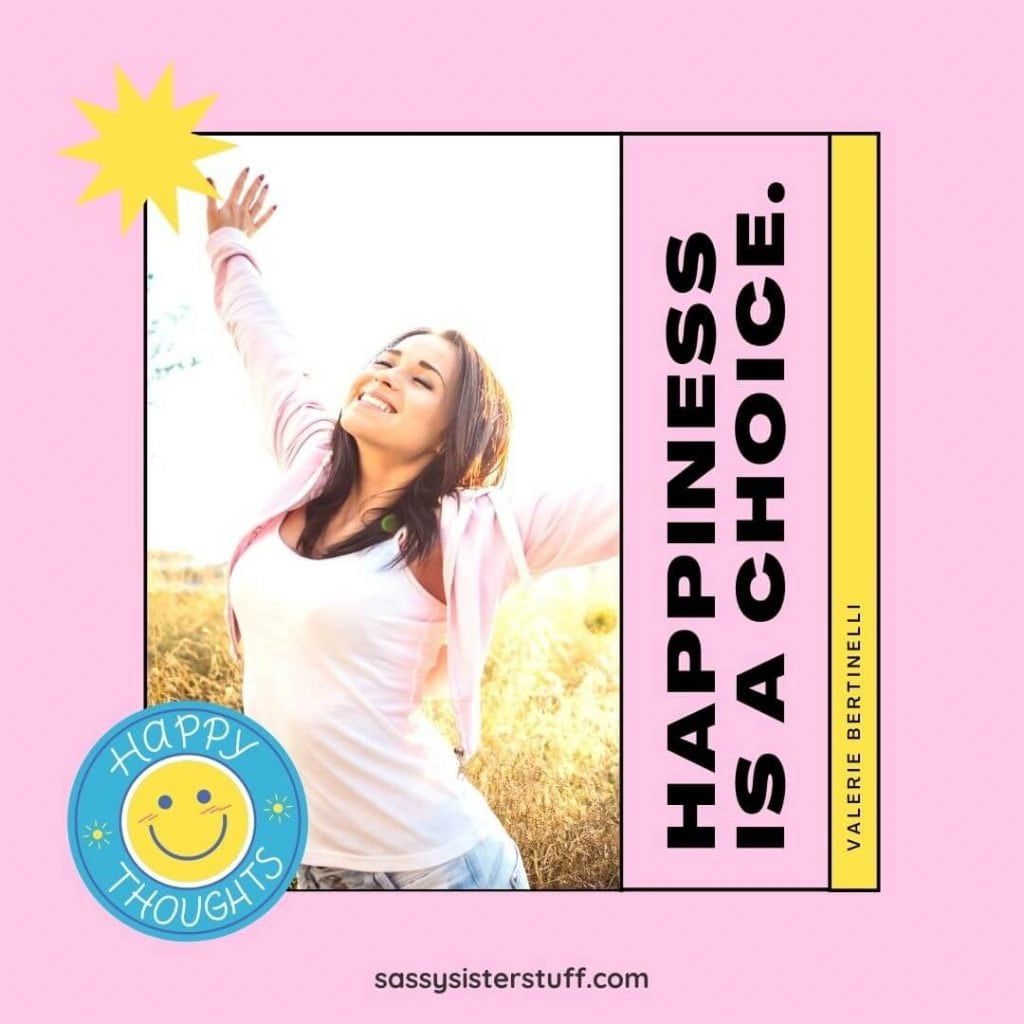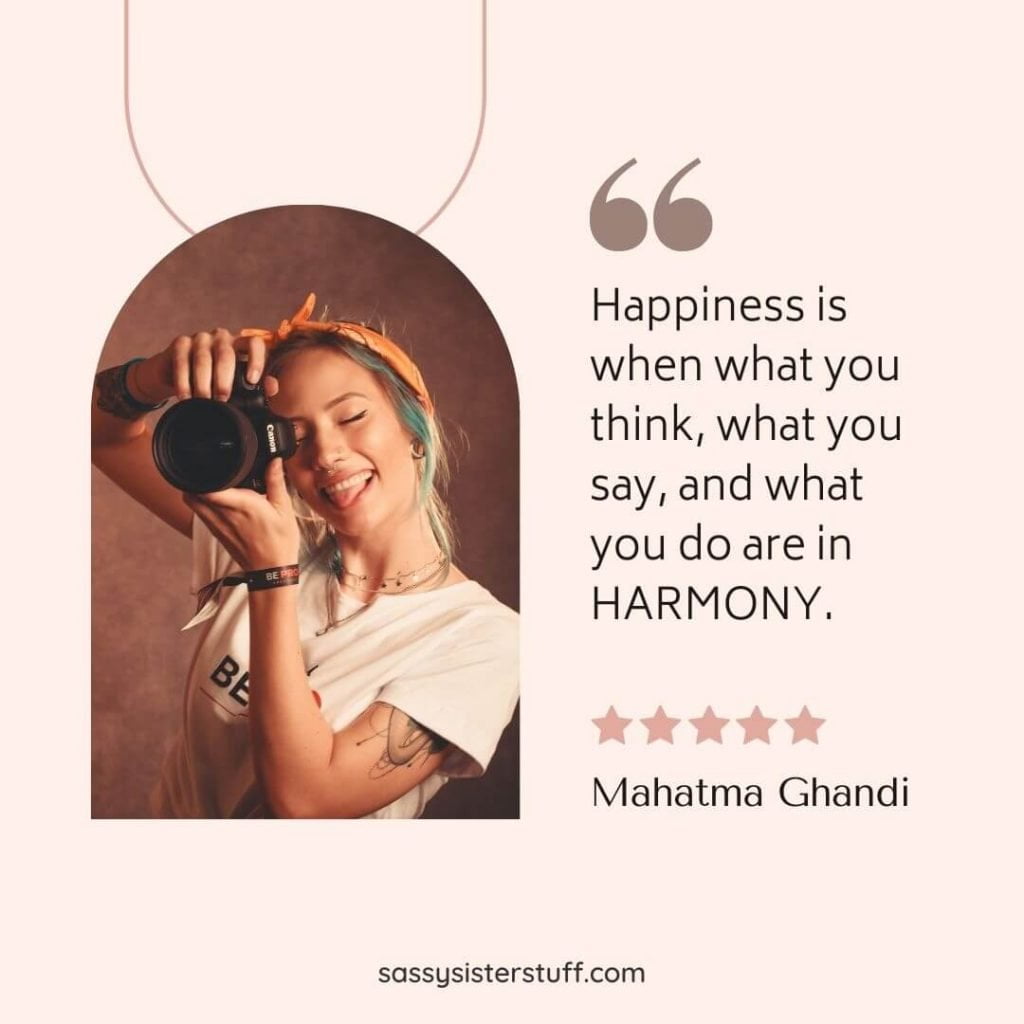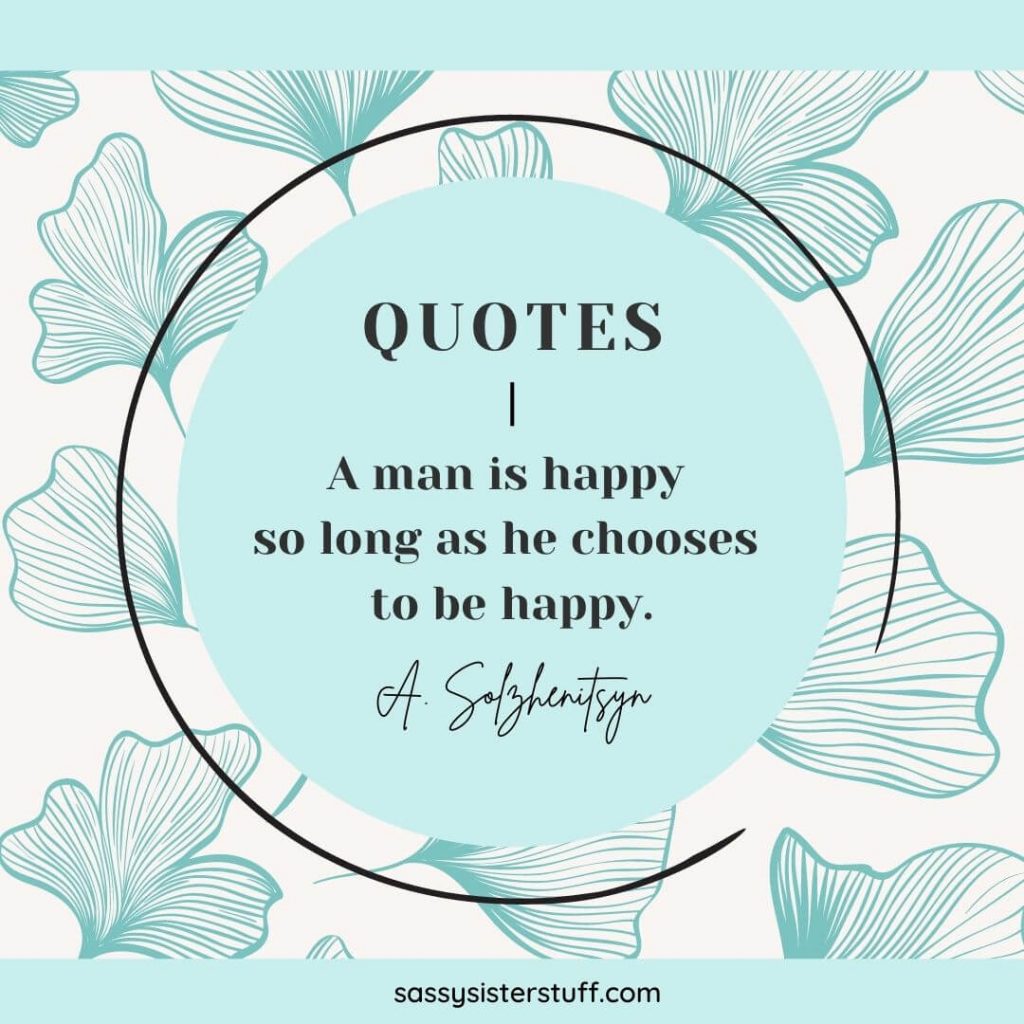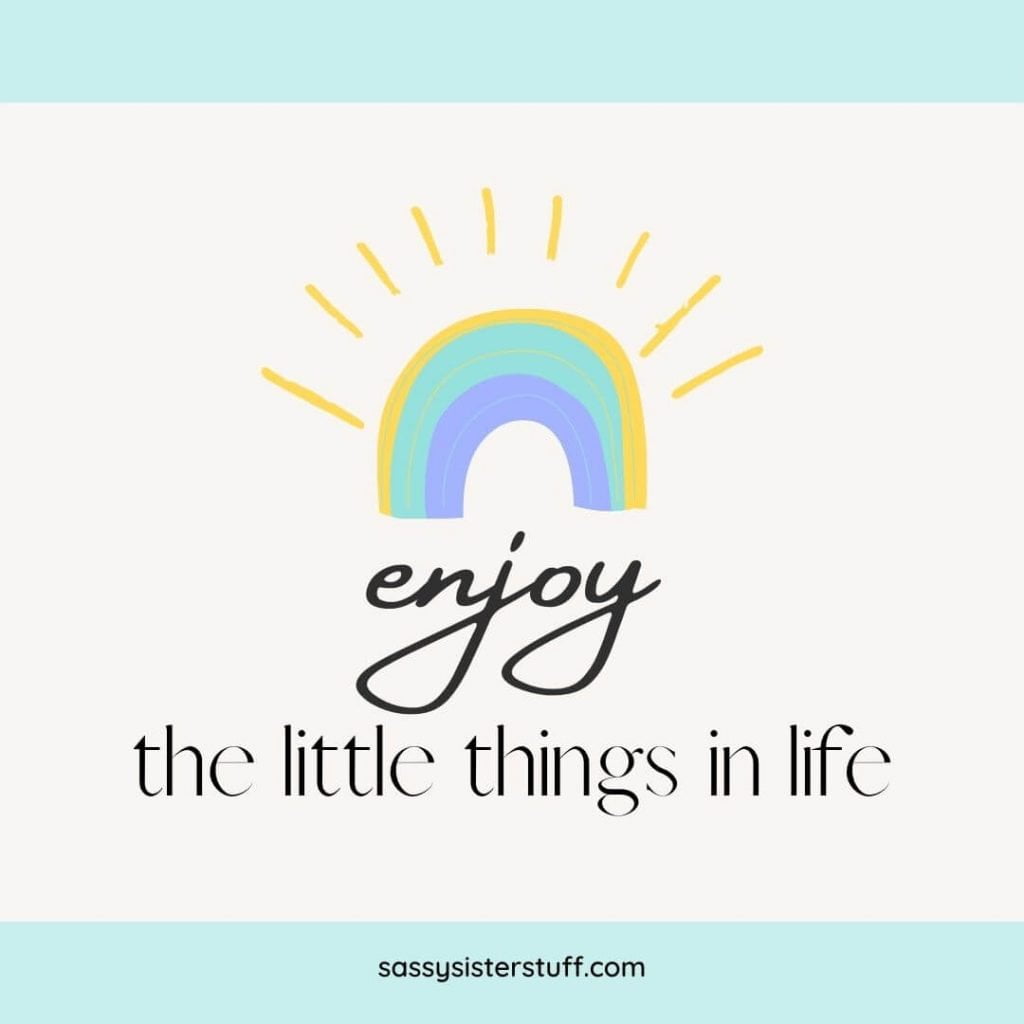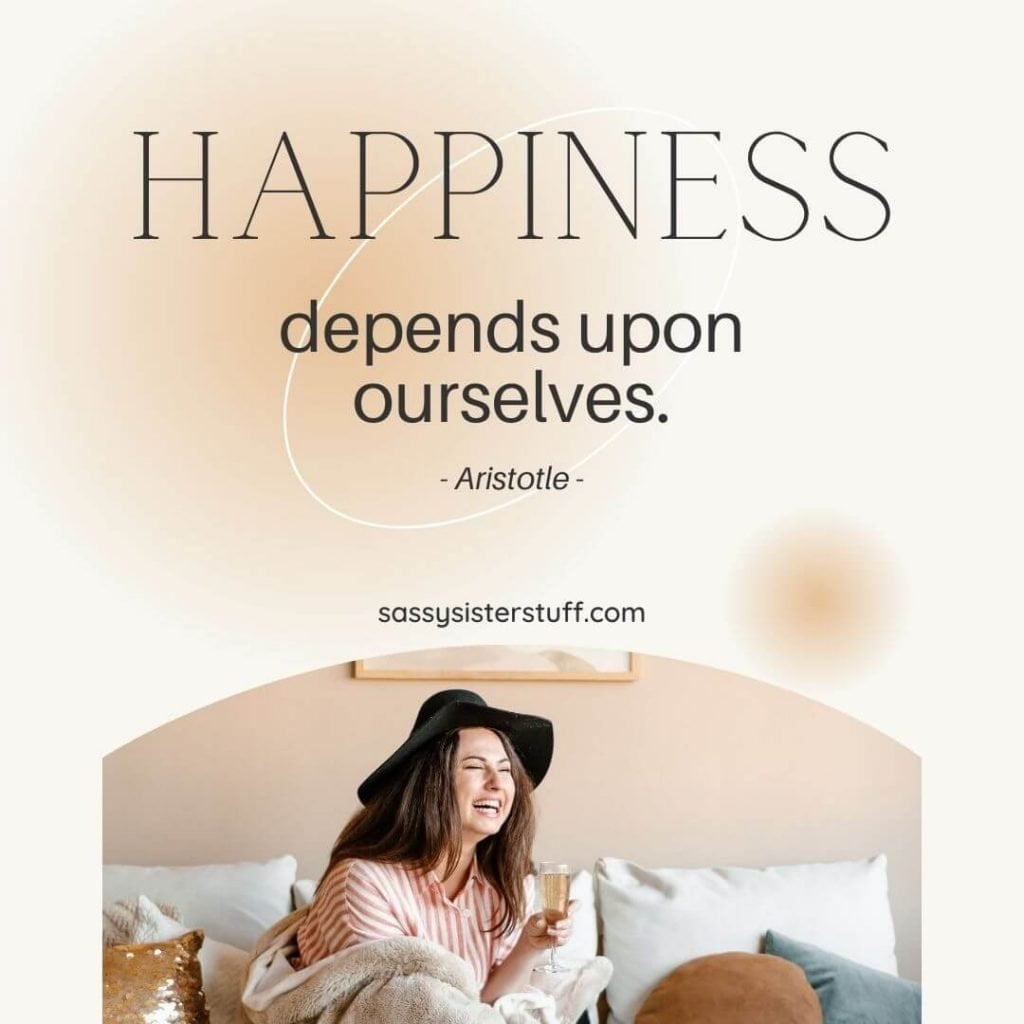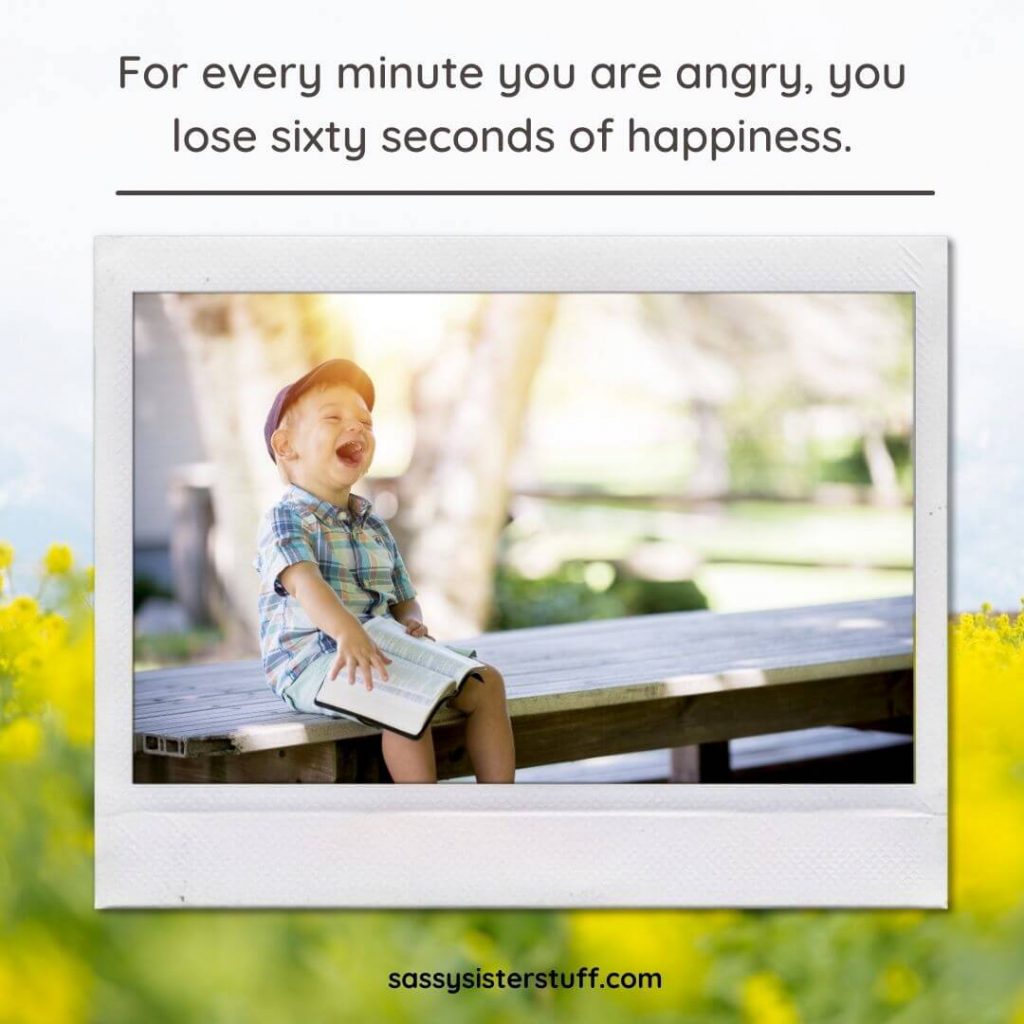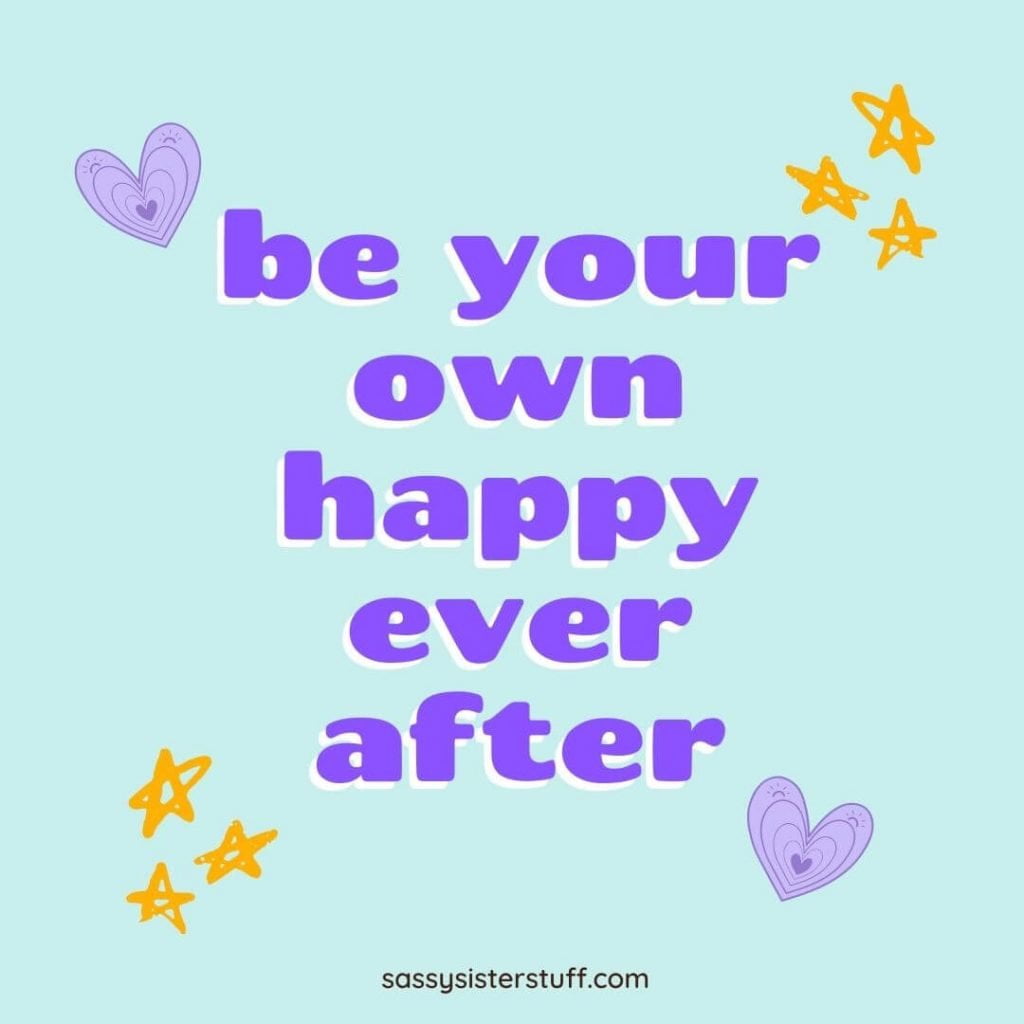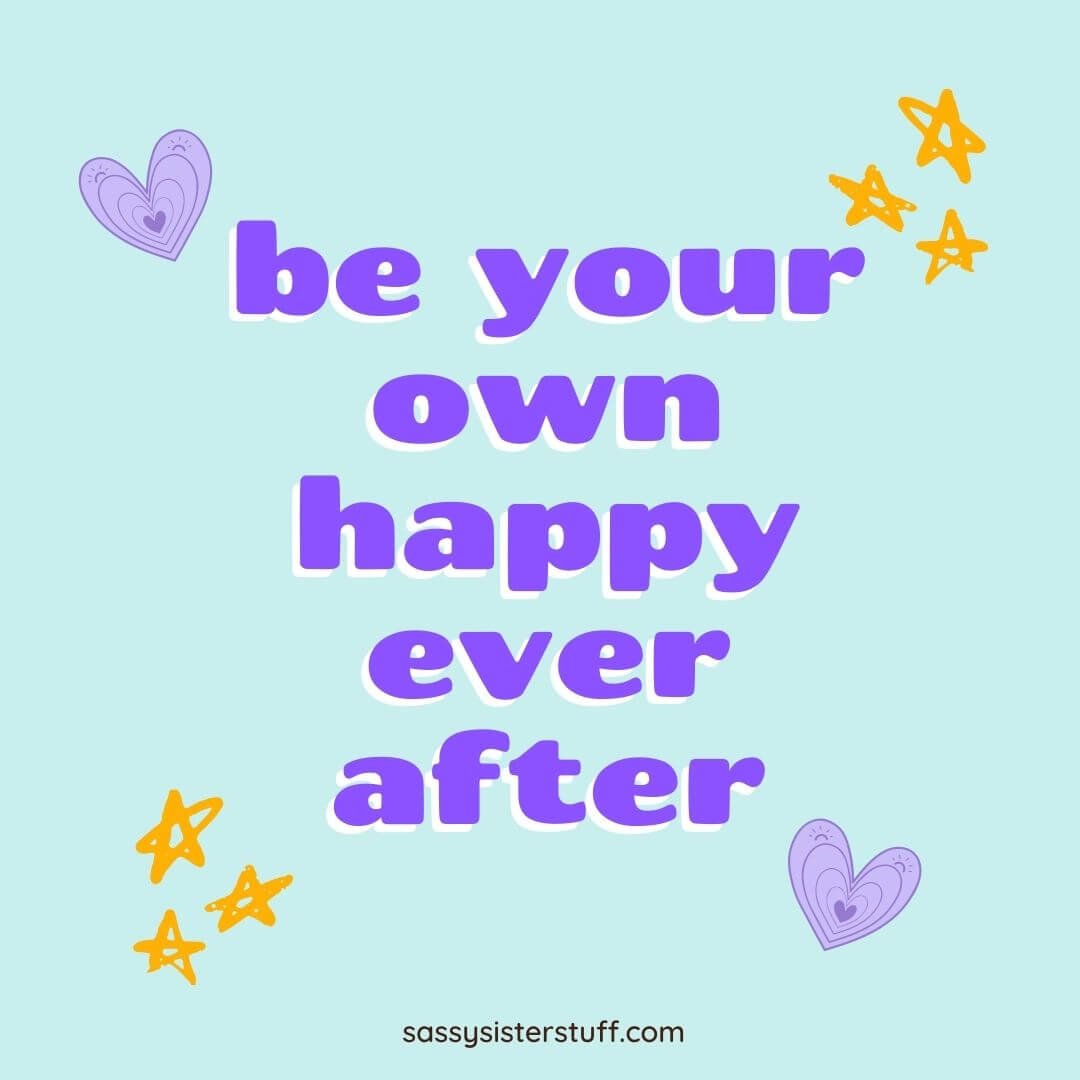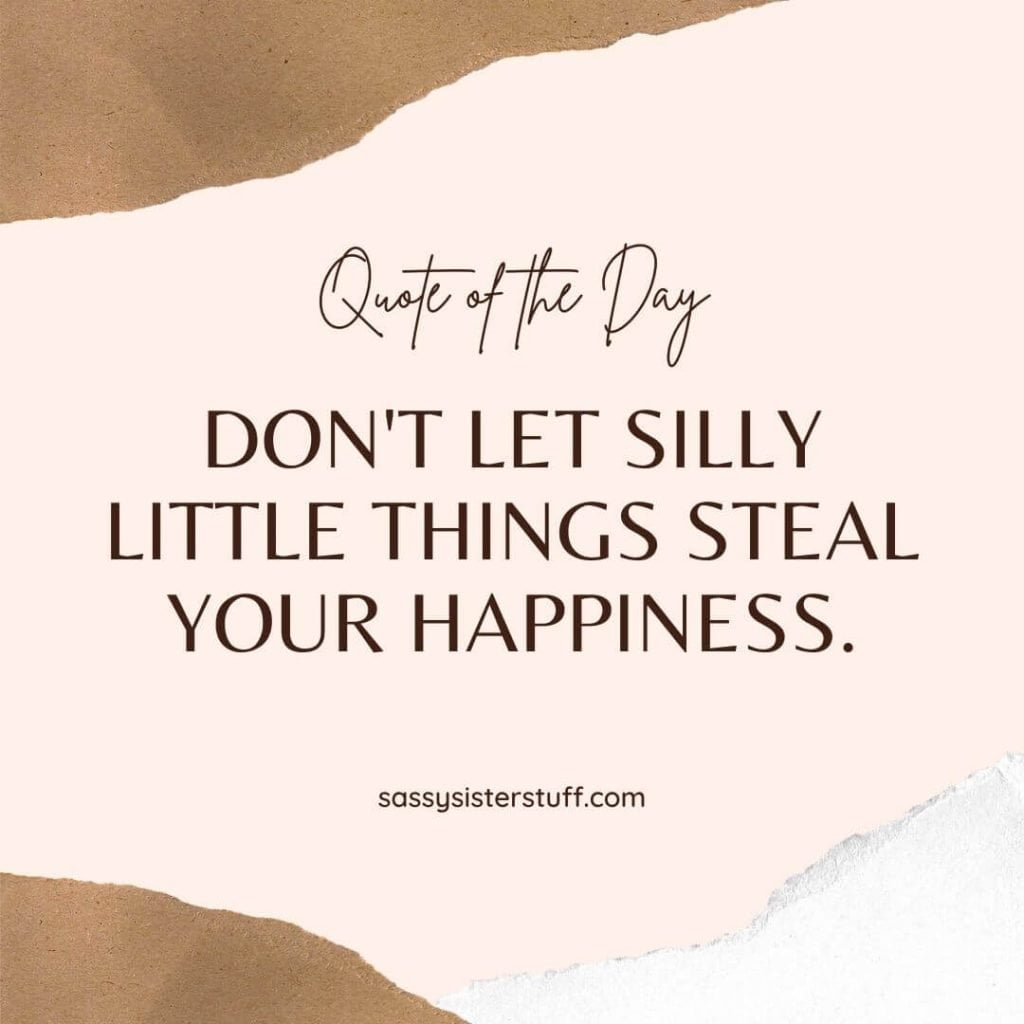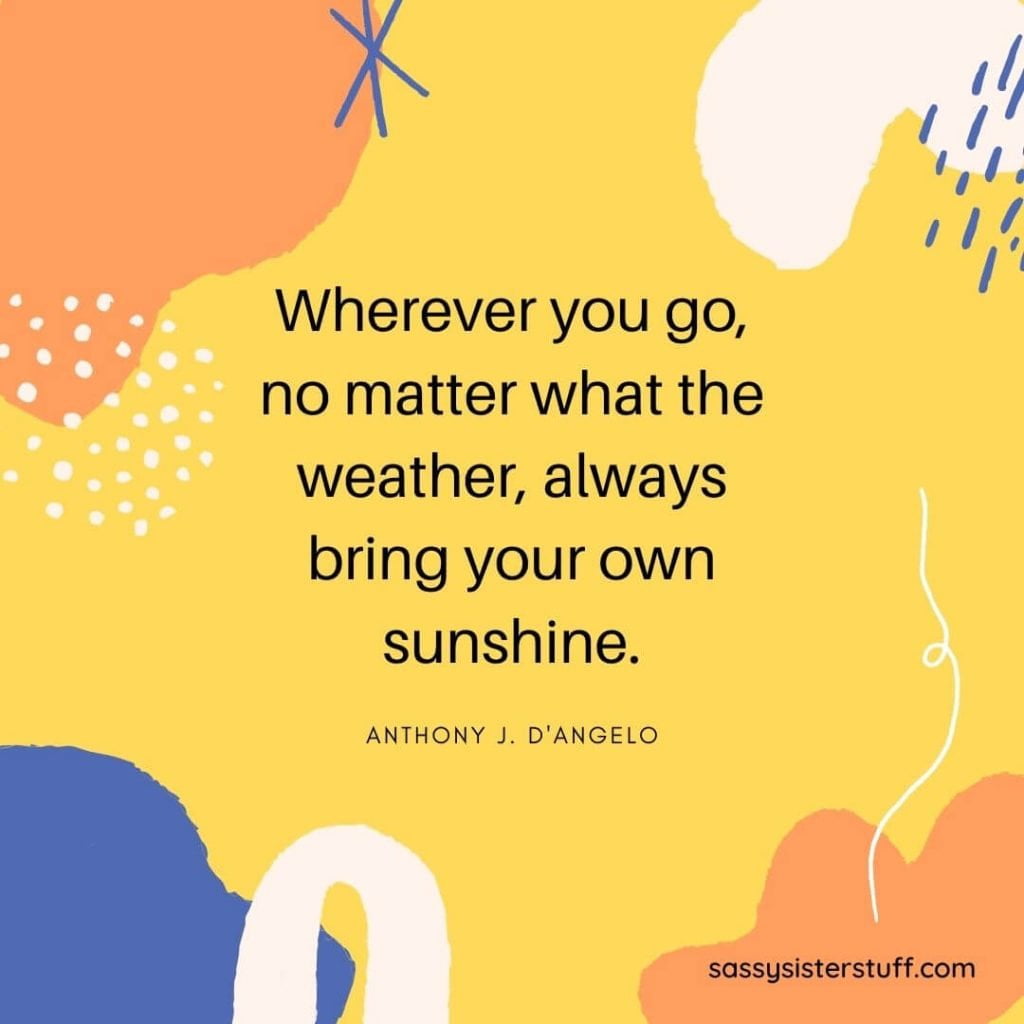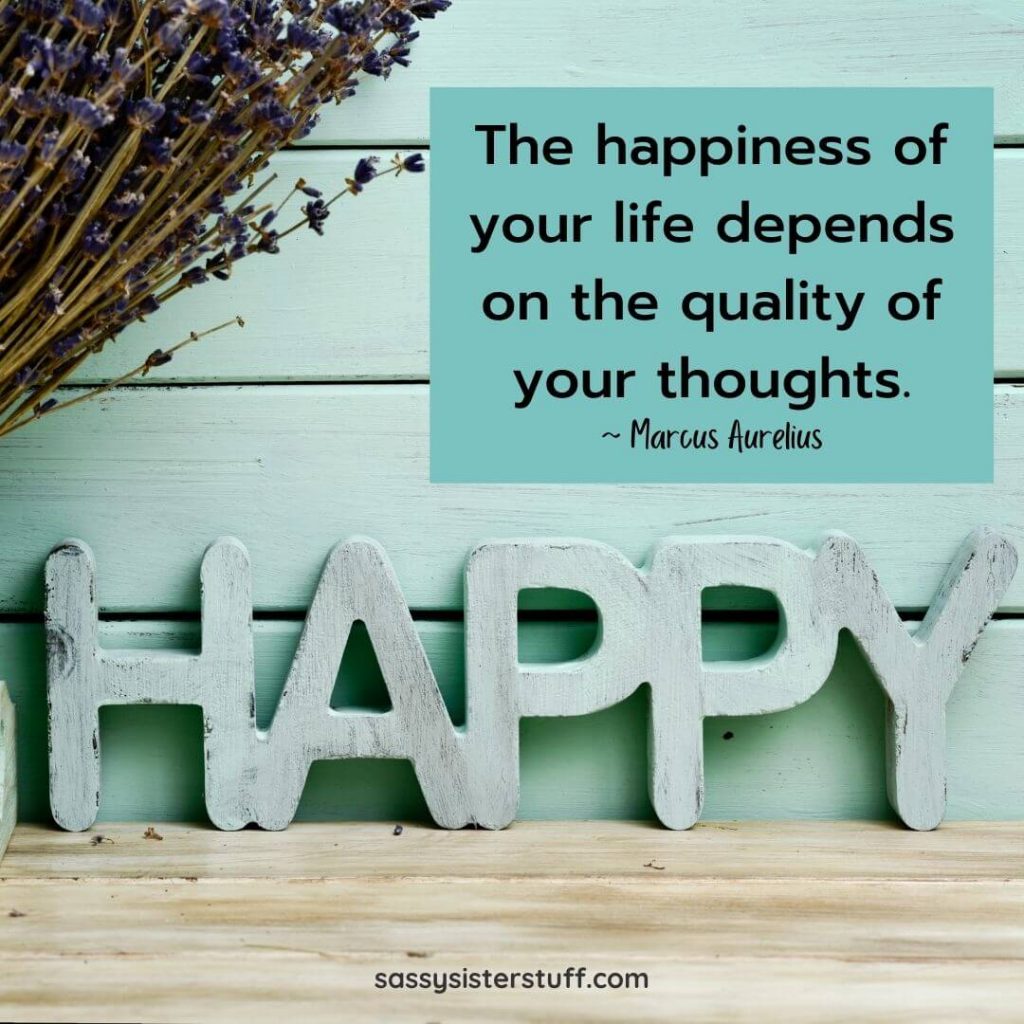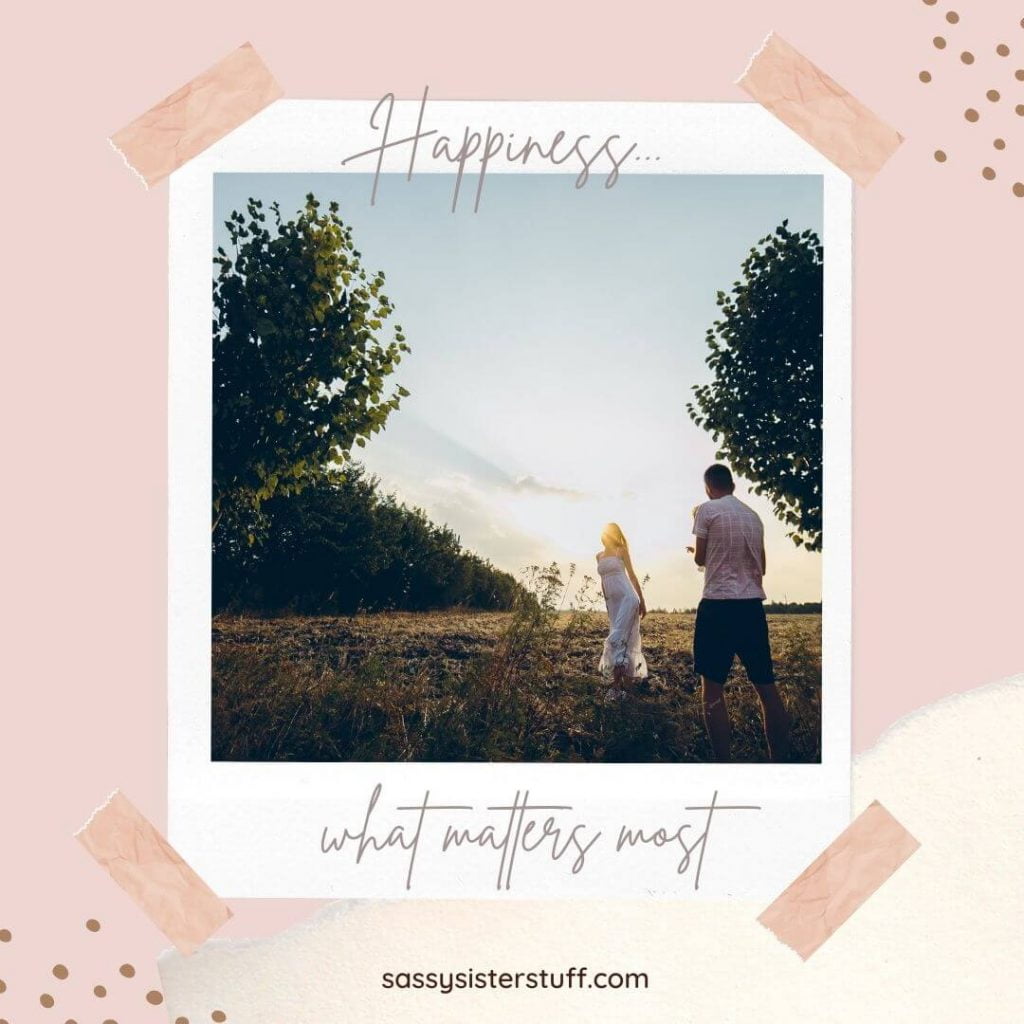 ---
Related Article: Achieving Happiness Isn't as Hard As You Might Think
---
Gratitude Can Change Your Life: Be Inspired
Yale Center for Emotional Intelligence defines gratitude as "a state of mind that arises when you affirm a good thing in your life that comes from outside yourself."
It is widely believed across the field of psychology that gratitude is connected to happiness, overall success in life, and better health. It helps you stay more present, mindful, and grounded to the joy about you.
"Cultivate the habit of being grateful for every good thing that comes to you, and to give thanks continuously. And because all things have contributed to your advancement, you should include all things in your gratitude."

Ralph Waldo Emerson
Use and share these encouraging words for women and uplifting quotes about gratitude to develop and maintain an attitude of gratitude that shift your mindset to one of happiness and appreciation.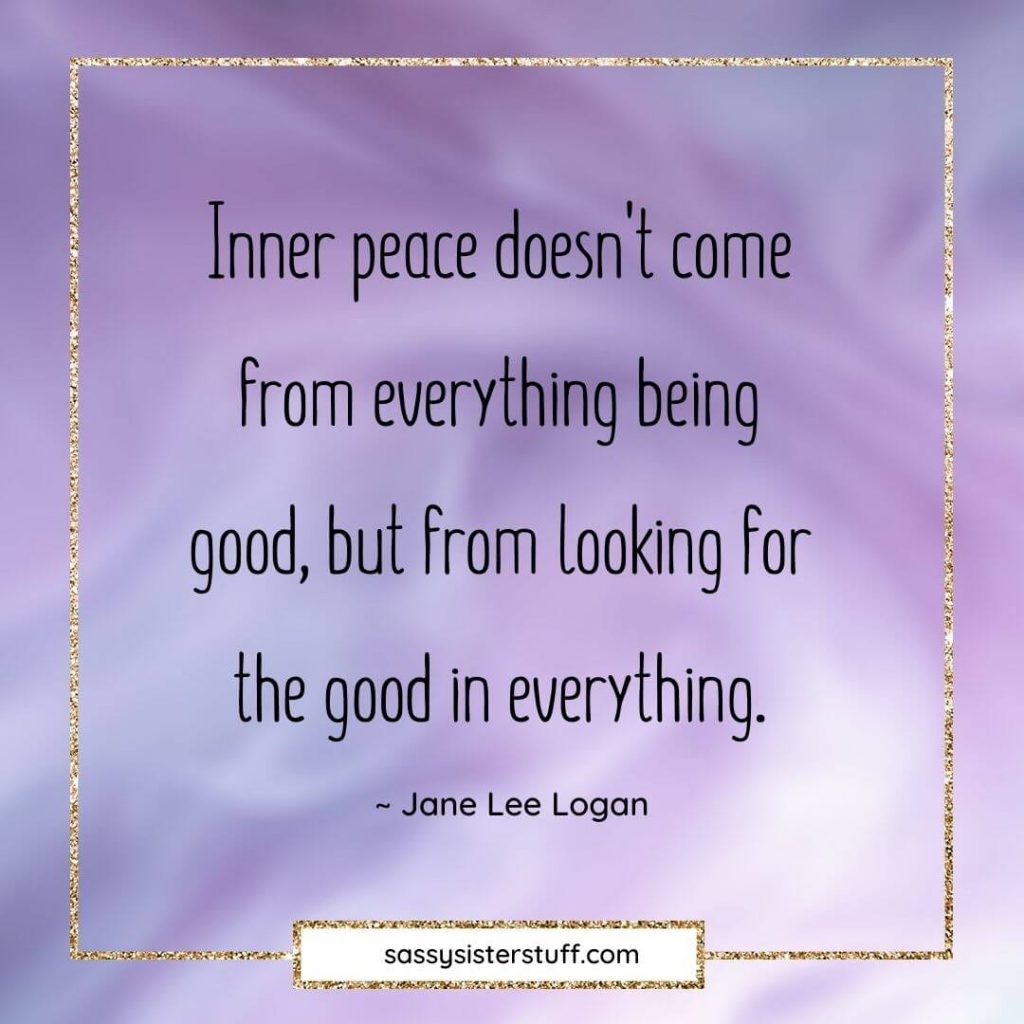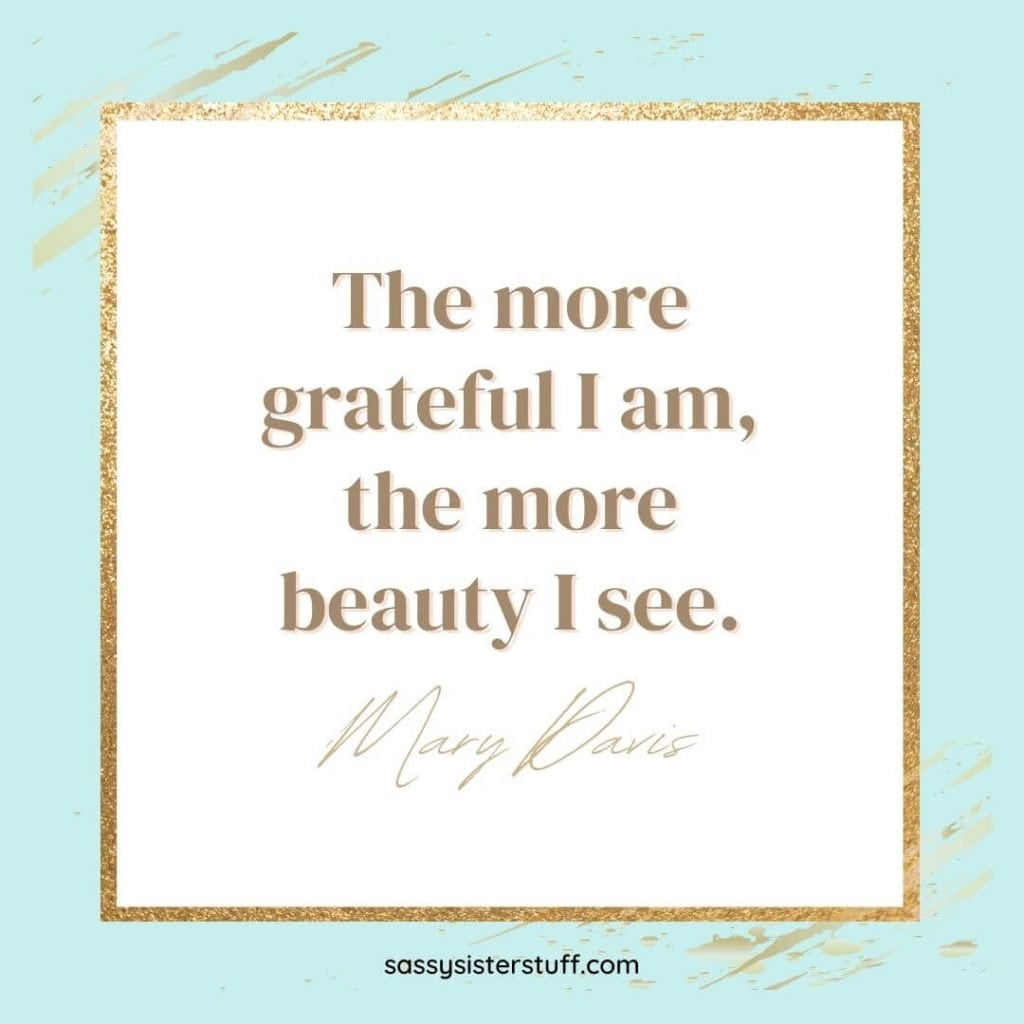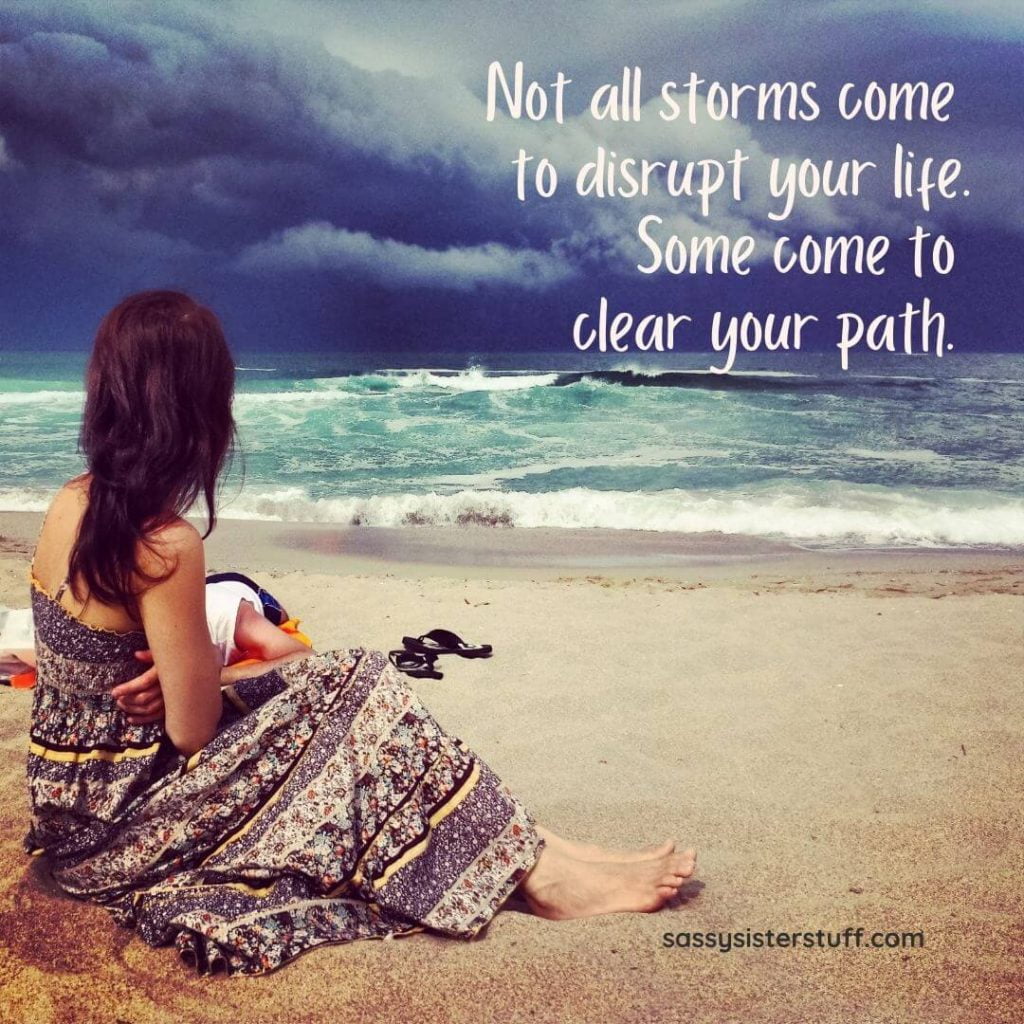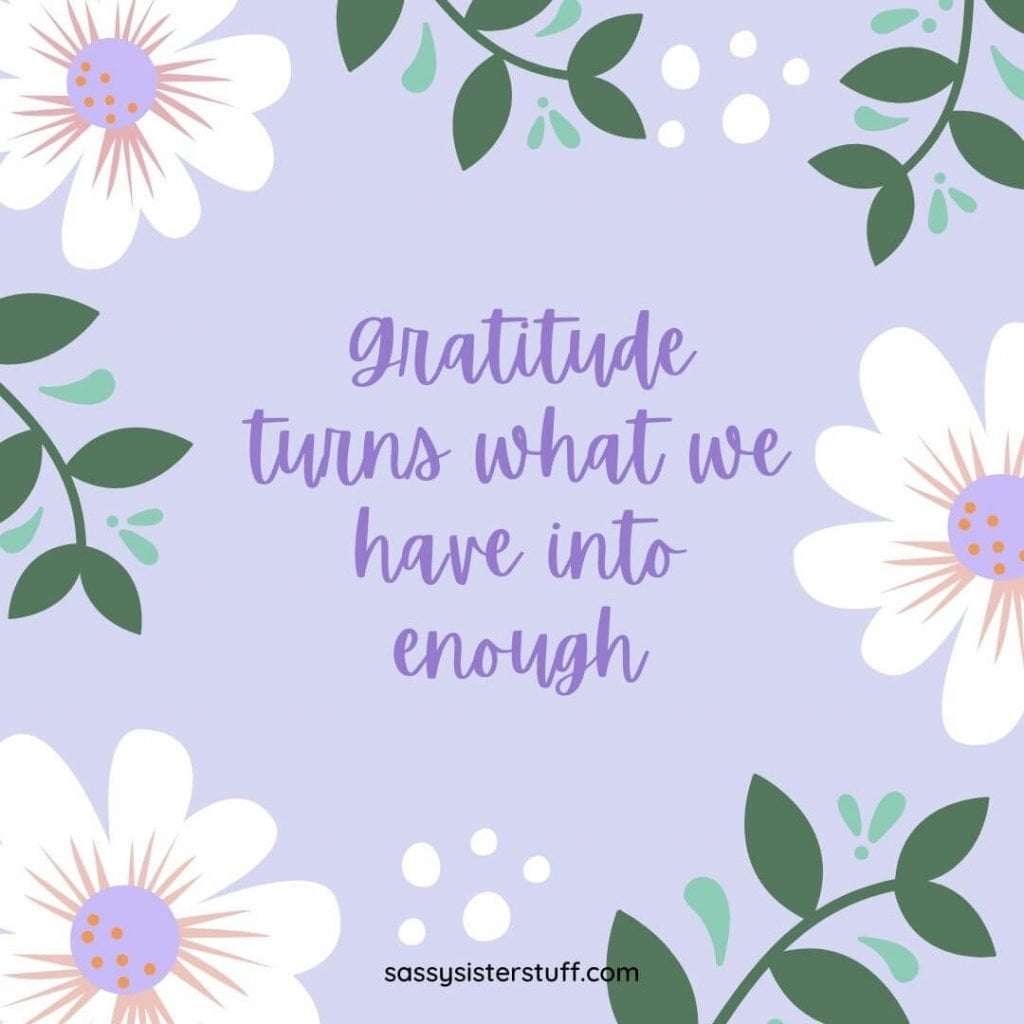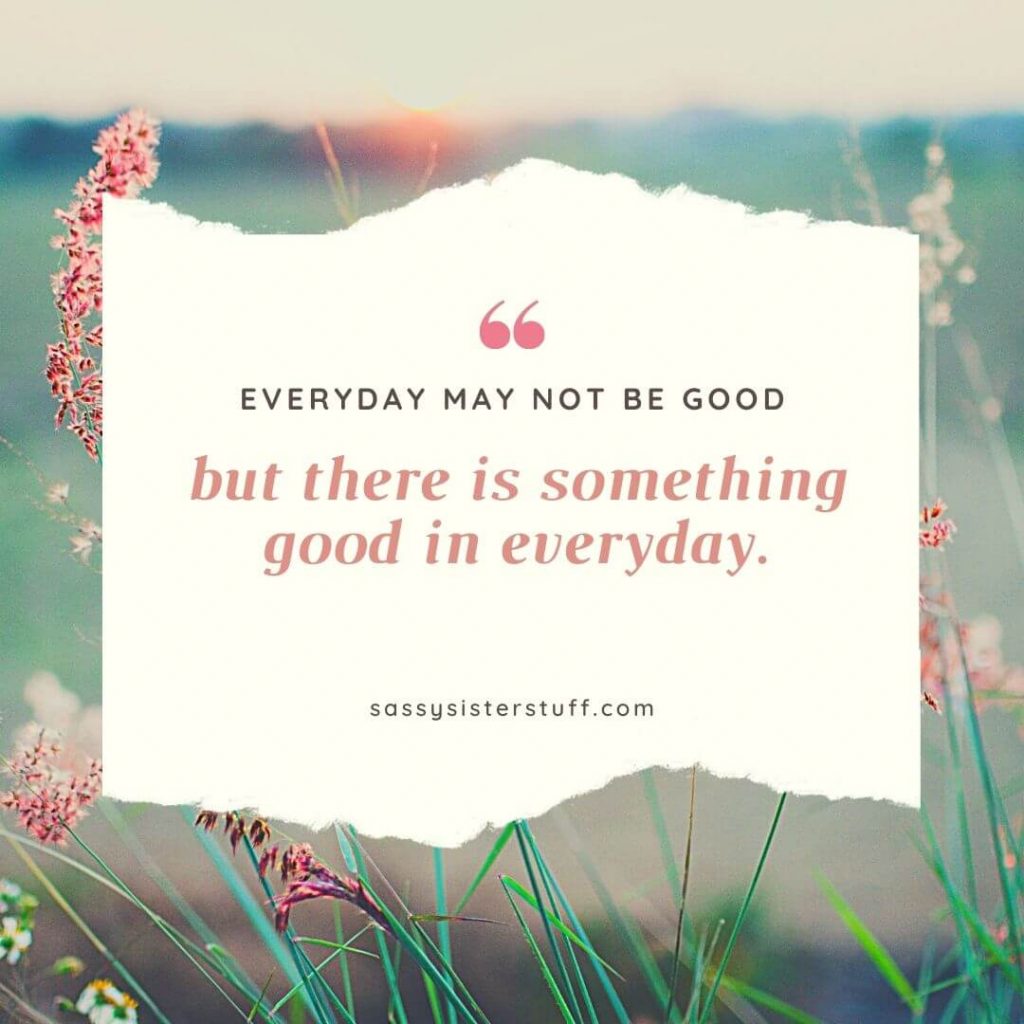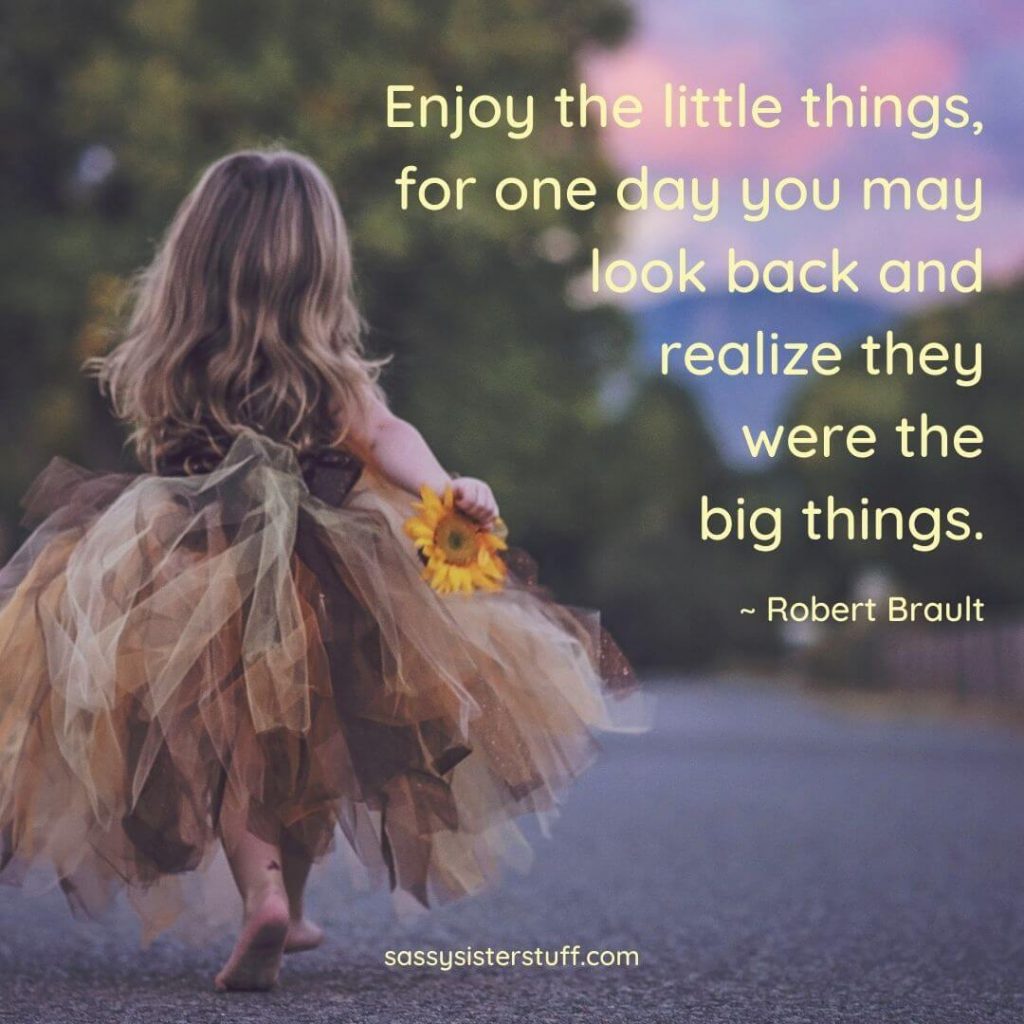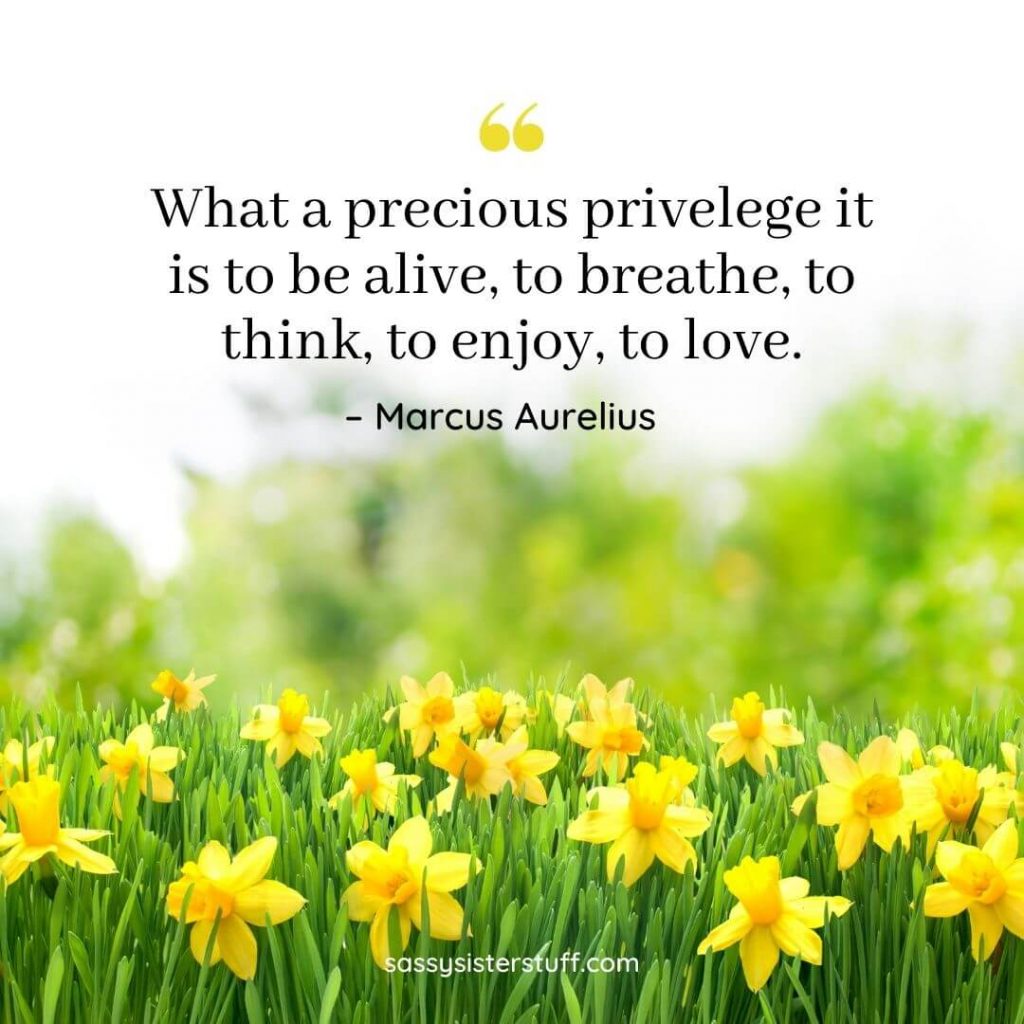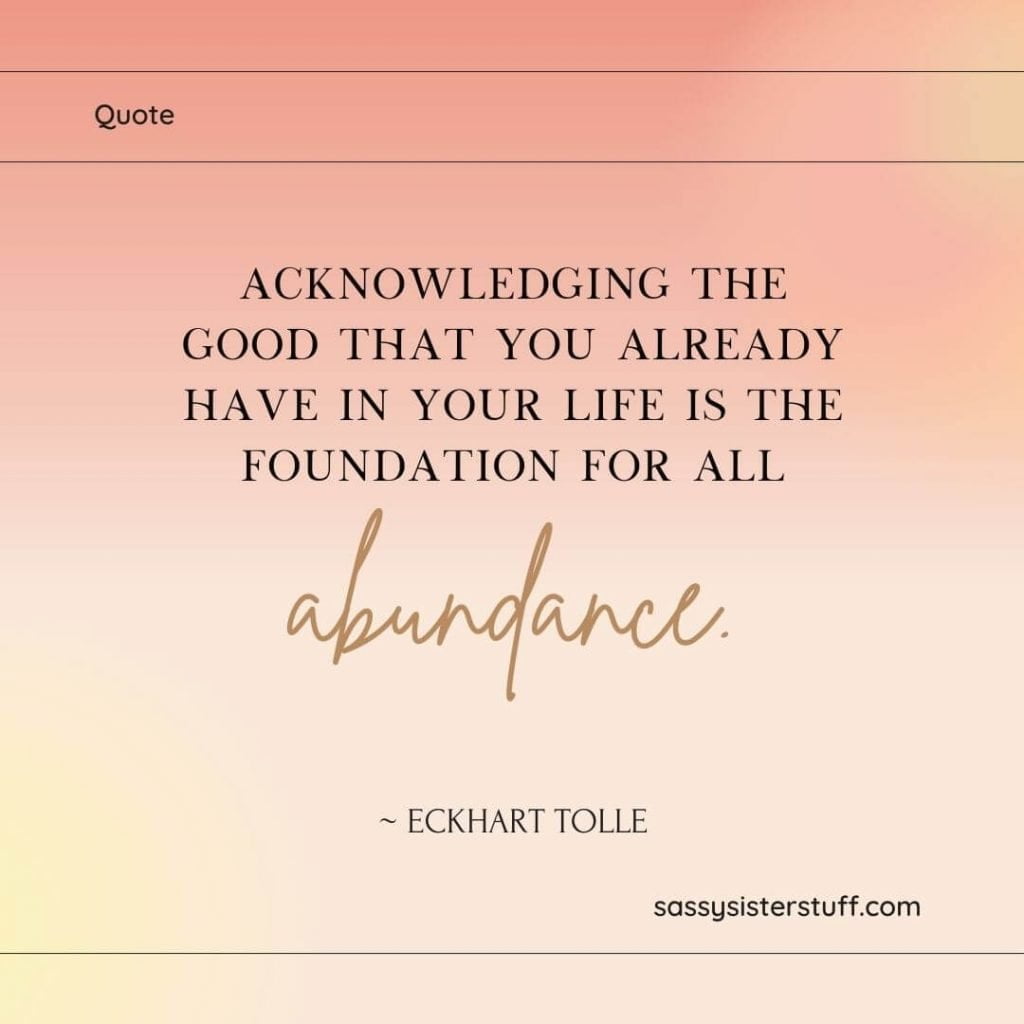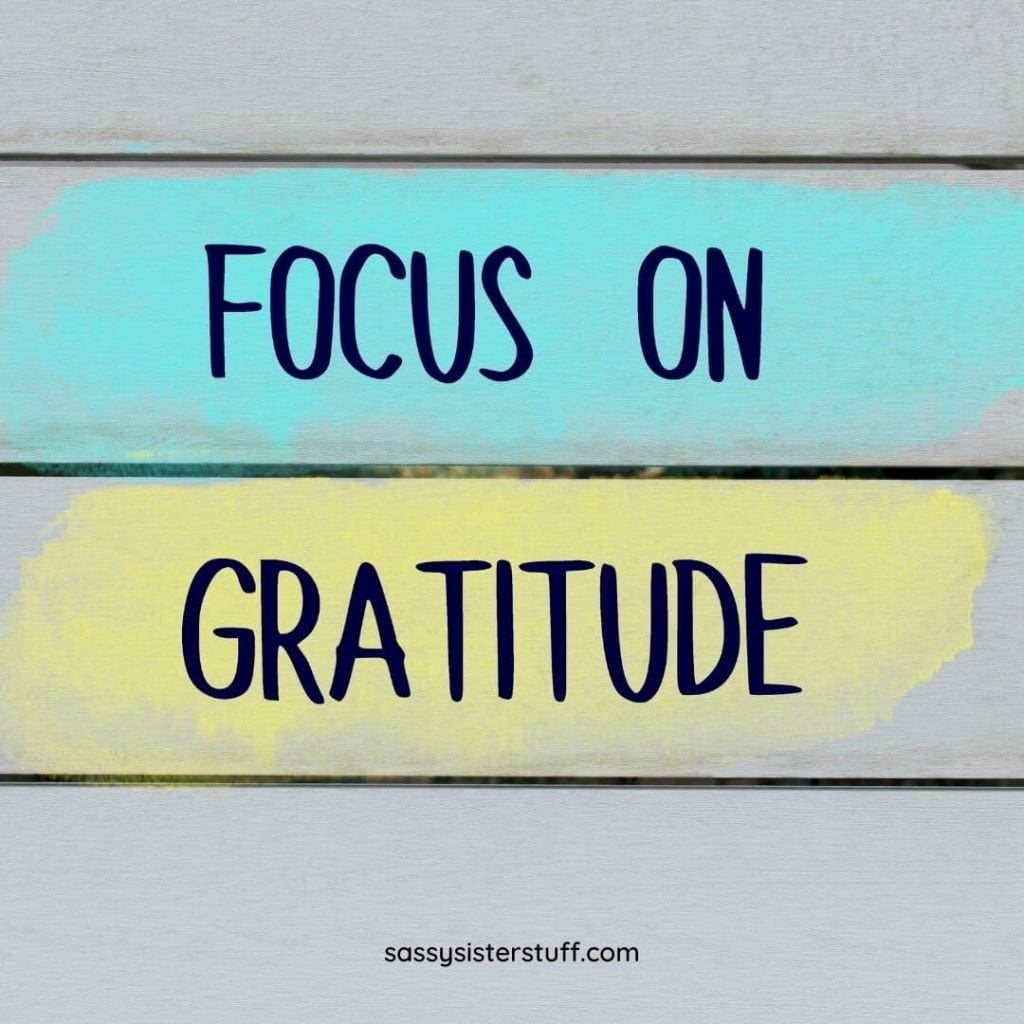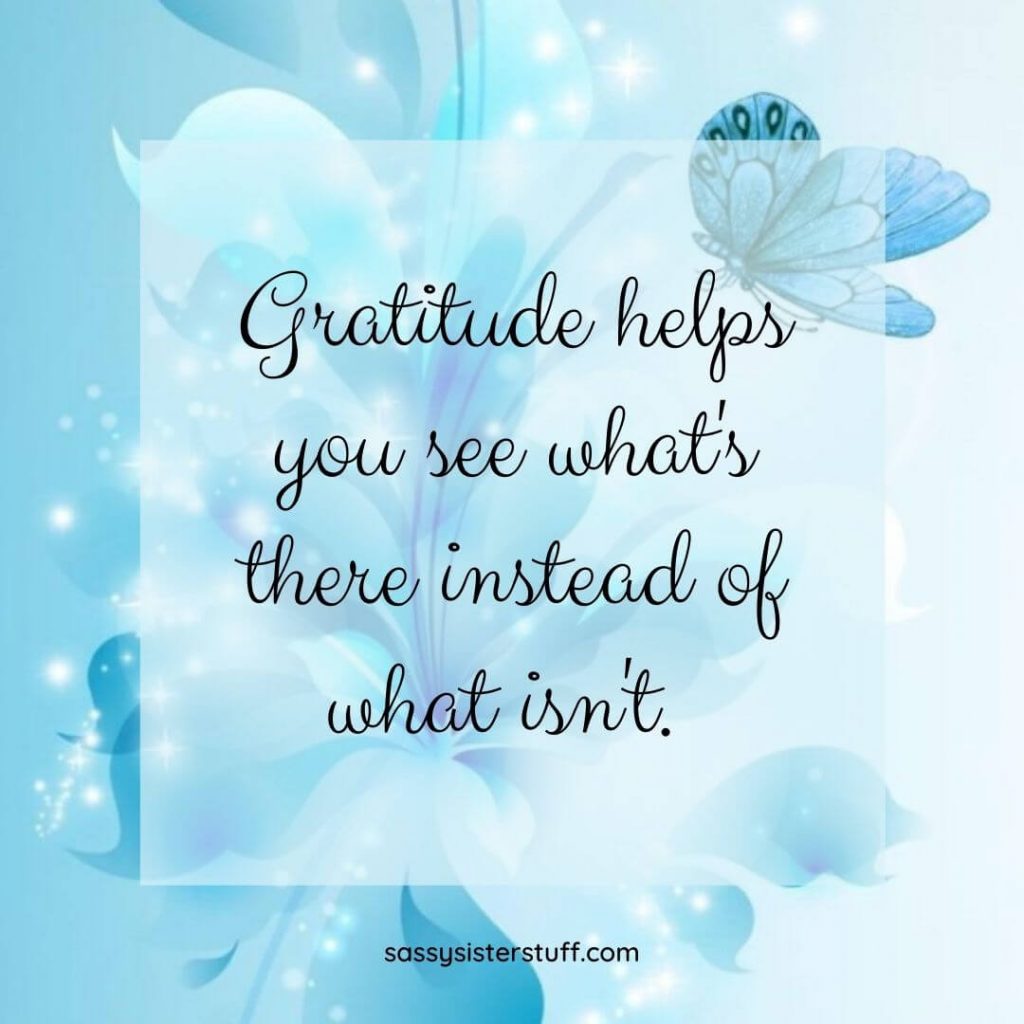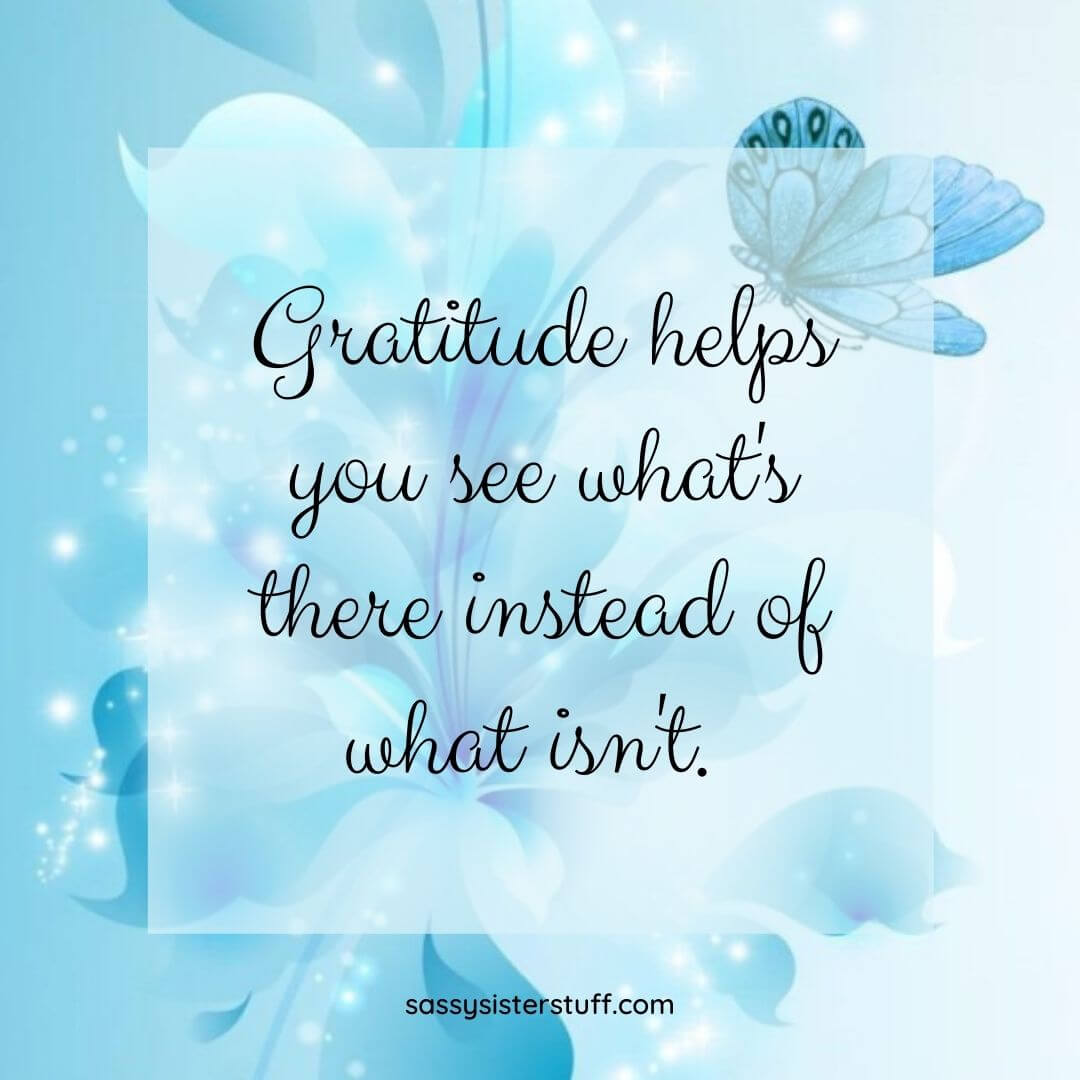 ---
Related Article: Cultivate Happiness with a Heart of Gratitude
---
Positive Words of Wisdom to Inspire Your Best Life
Positivity is the key to all good things! But what exactly does that mean?
A Google search gives us a great definition for positivity: 1) the practice of being, or tendency to be, positive or optimistic in attitude.
This quote by Isaiah Hankel also resonates with me and provides great information about having a positive attitude:
"Being positive, or having a positive attitude, doesn't mean you live in Candyland. Positive people have real problems, too. They get angry. They challenge people and fight hard for what they believe in. Positivity is not about wearing rose-colored glasses and rolling over when the going gets tough. It's about being strong. It's about being self-aware and accountable for your emotional state."
Positive thinking will always get you further in life than negative thinking. But sometimes we need a simple reminder like the quotes below.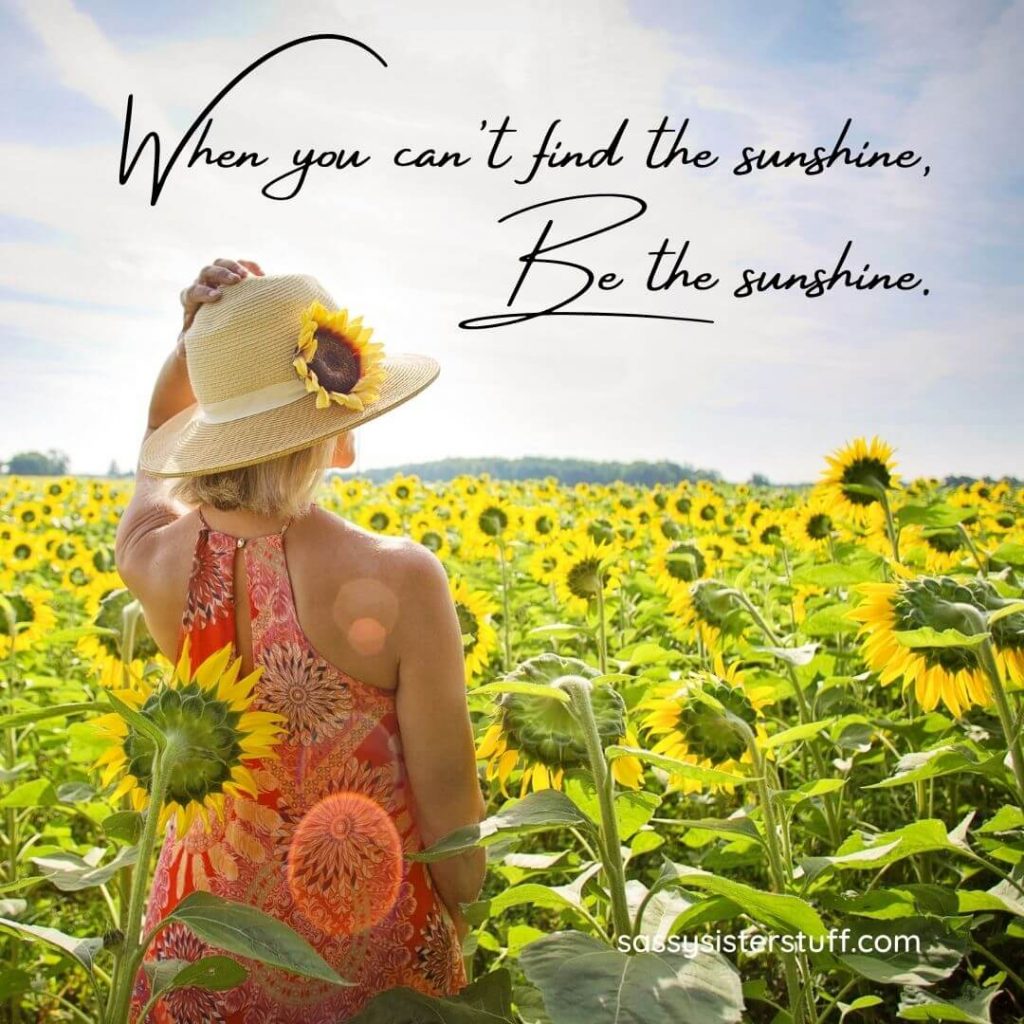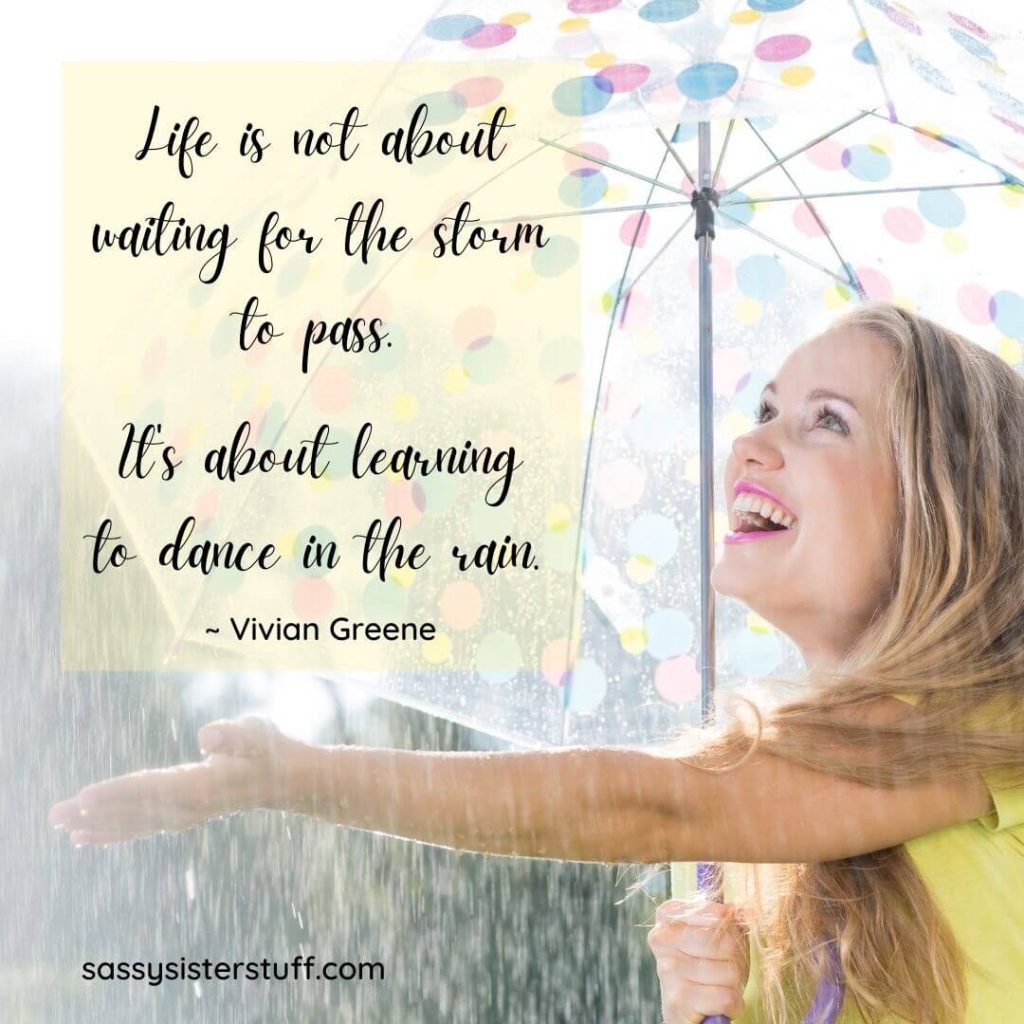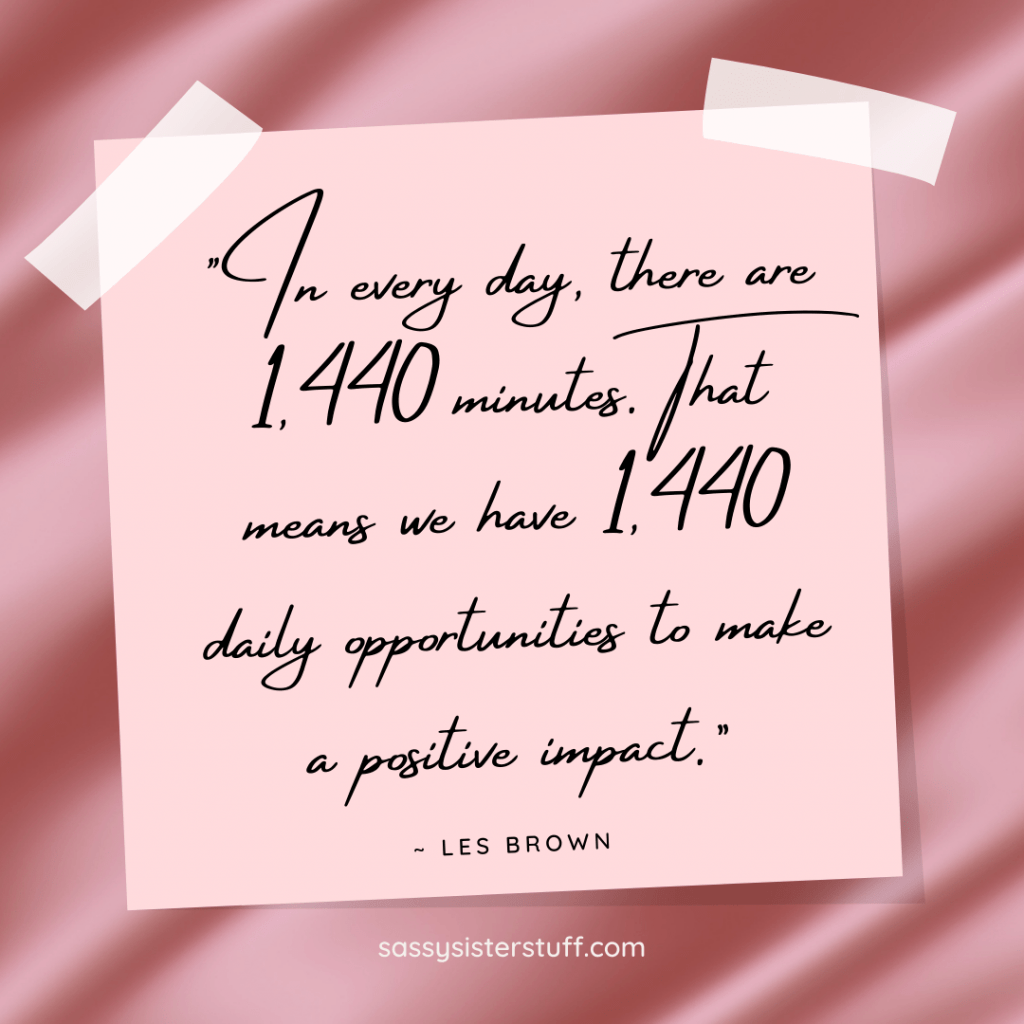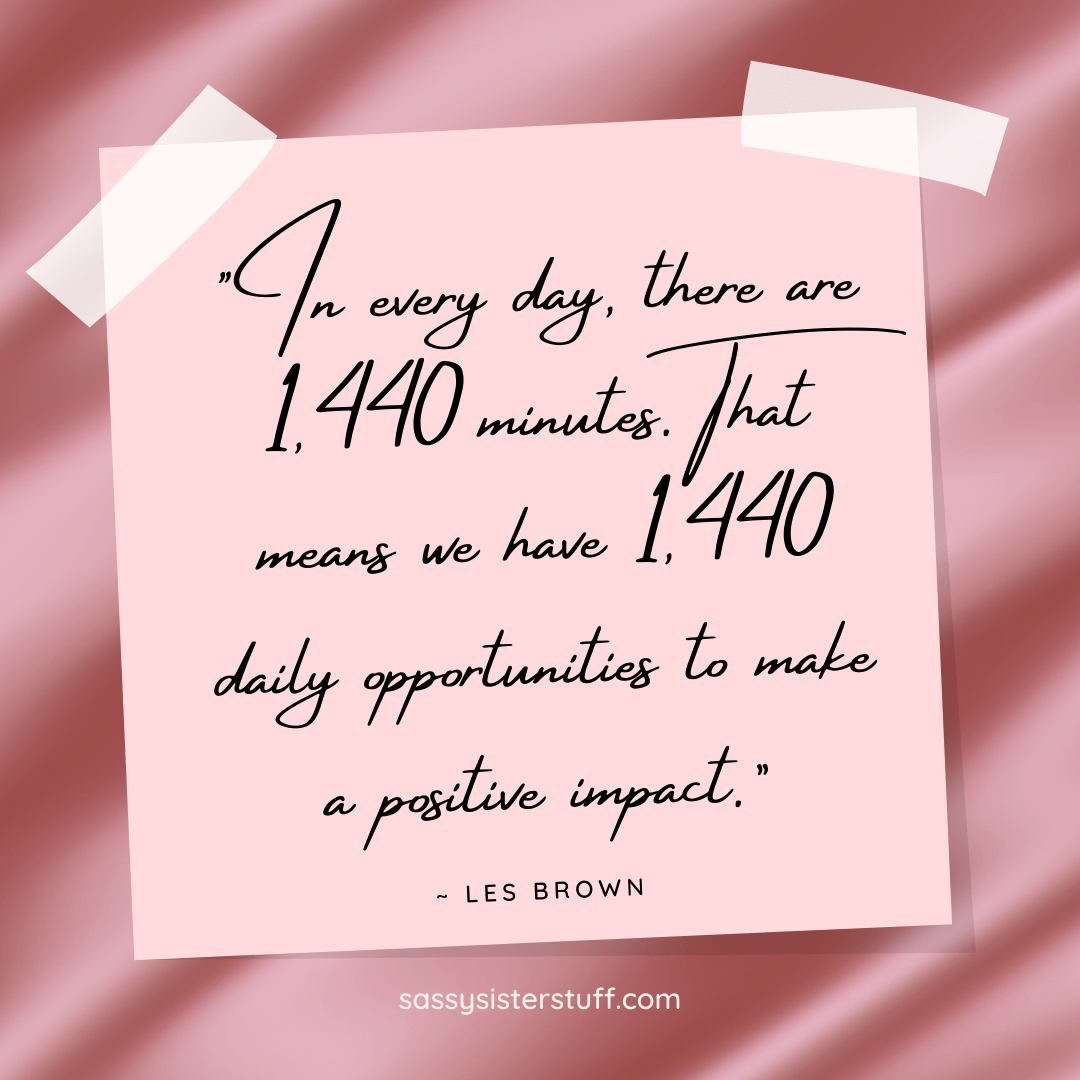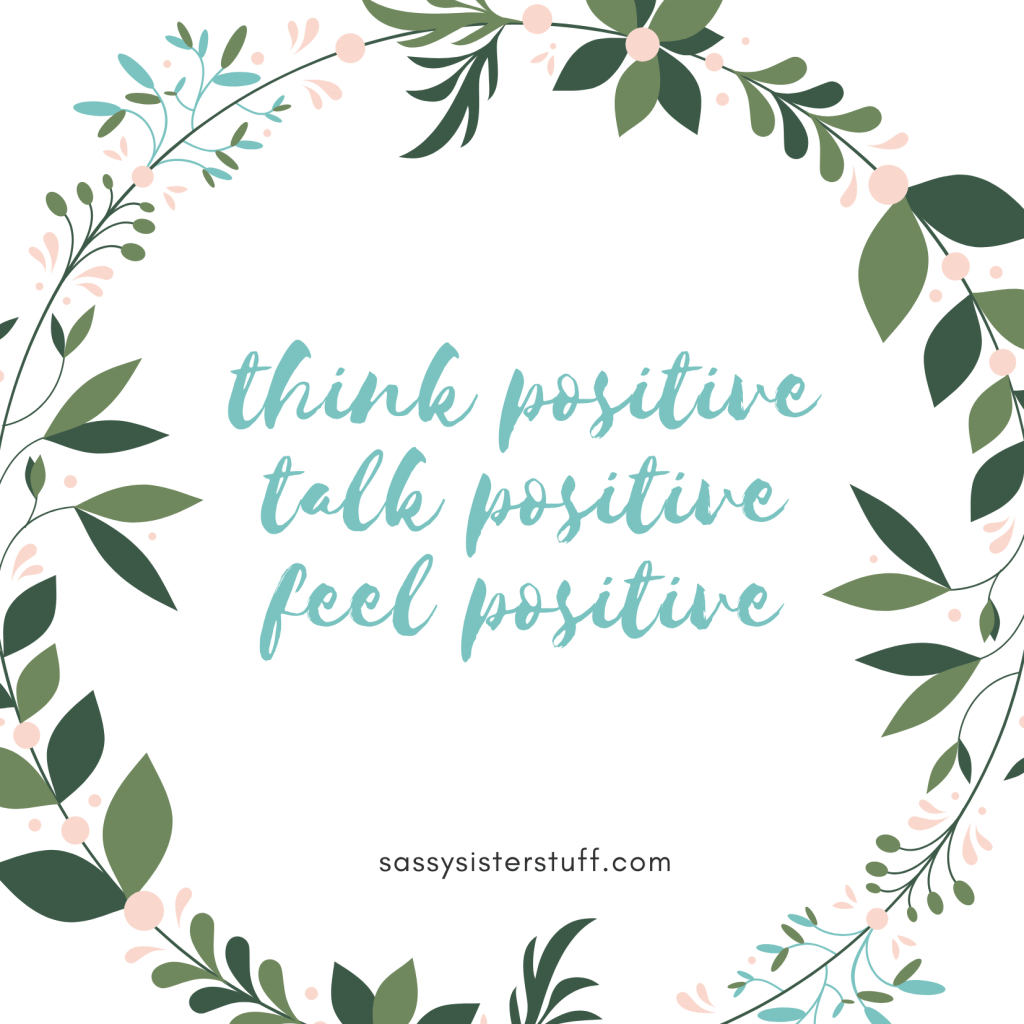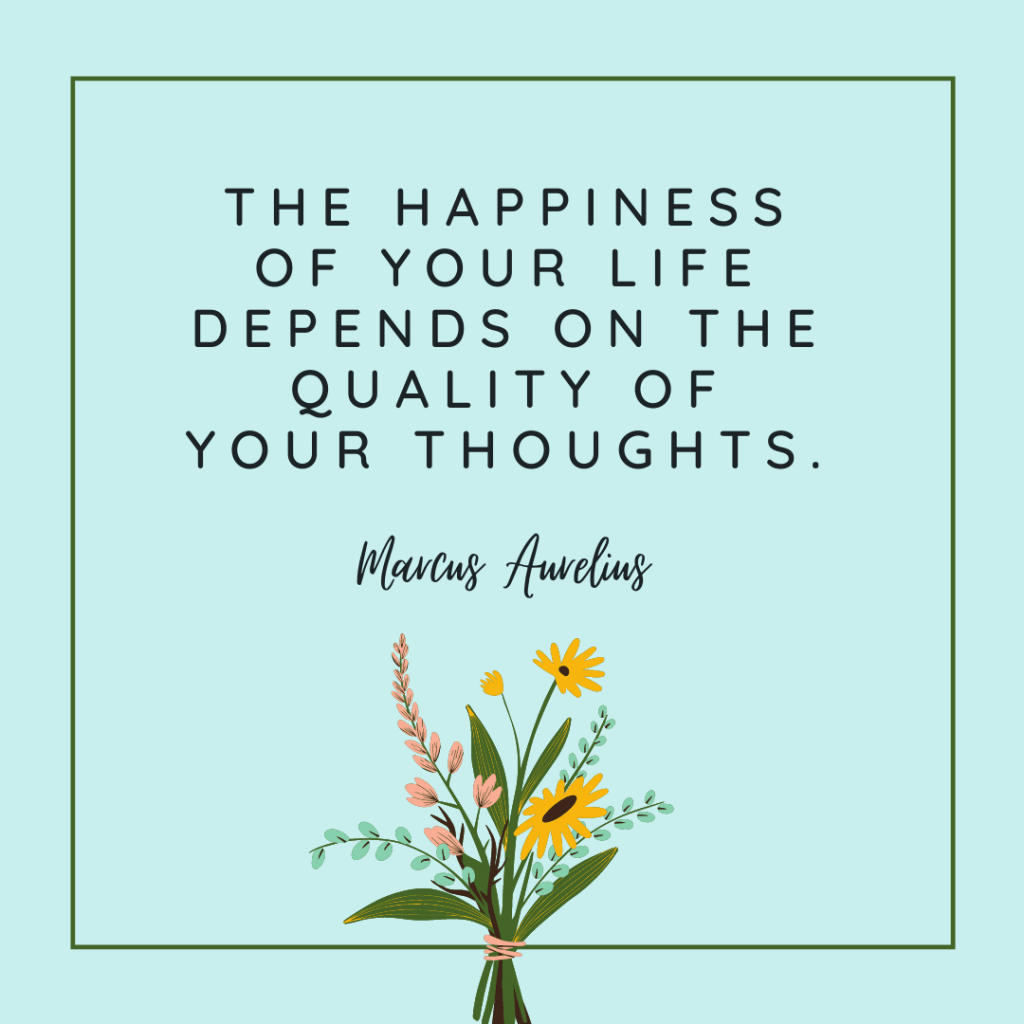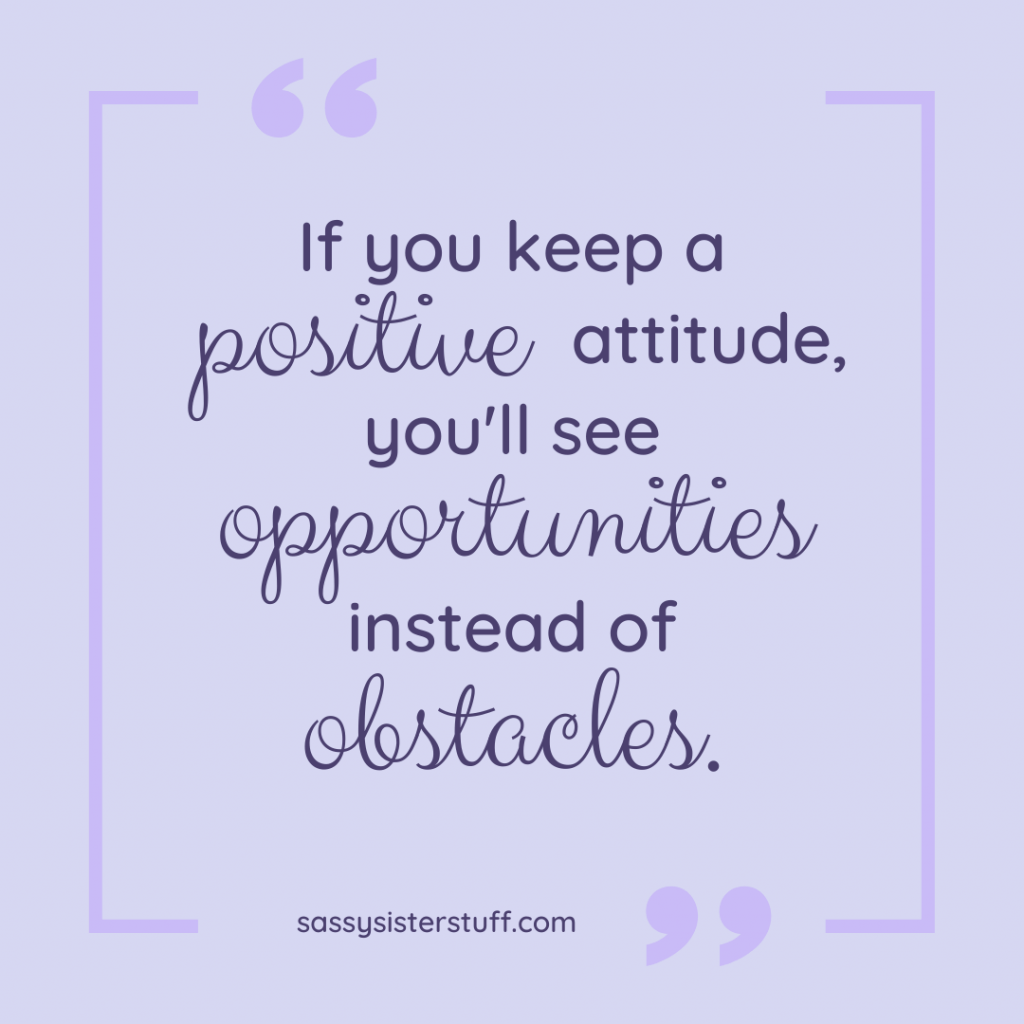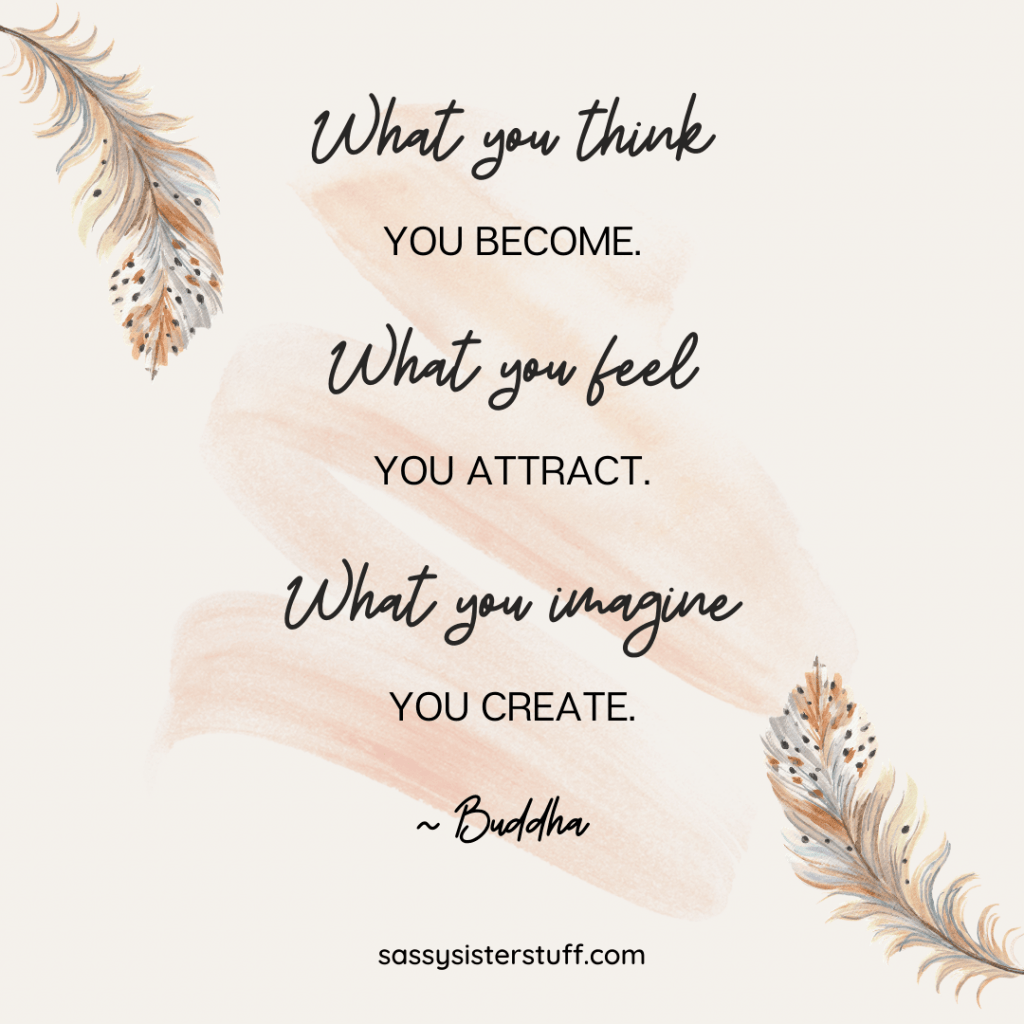 ---
Related Article: 18 Surprising Reasons to Keep Smiling
---
Final Thoughts: Uplifting Quotes and Encouraging Words for Women
Inspirational quotes and articles are a personal favorite of mine here at Sassy Sister Stuff, so I will be writing more over time. Meanwhile, there are many, many articles that include uplifting quotes and encouraging words for women. In fact, I try to include several inspirational quotes in most articles.
Furthermore, you can visit my article, Favorite Inspirational Quotes and Beautiful Words of Wisdom About Life, to find a complete list of articles that include uplifting quotes and images I've created about a variety of topics for women.
---
I use Canva.com to make all my graphics for Sassy Sister Stuff. It's a free web-based program where you can make invitations, flyers, posters, cards, graphics, business cards, and so much more! If you are interested in learning more, you can click on the link or the graphic below. I recently started using Canva Pro but for the whole first year, I used the free version because it has so much to offer!

Please note that purchases made through genuinely recommended links on this website may earn a commission at no extra cost to the user. There will NEVER be links on this website that are not personally supported and endorsed by me. Learn more here.
---
If you found these uplifting quotes and encouraging words for women helpful in any way, please share them with friends to pass on the LOVE. I've always loved collecting inspirational quotes, and keep them posted around my home — on mirrors, doors, and furniture — for warm fuzzies and SMILES! I even used to keep uplifting quotes posted around my office at work!
Love to All! ~Susan