Trendy Online Boutique Clothes Women Will Love
Unless you've been living under a rock, you've probably noticed online clothing boutiques are popping up everywhere! There are many good reasons why these boutiques are so popular, so I've been exploring online shops that provide trendy online boutique clothes women will love. In this article, we will take a look at some of these online boutiques and the unique way they do business.
I started buying clothes from online boutiques about eight months ago. I've made purchases for multiple people, including myself, and watched an infinite number of New Arrival LIVES! on Facebook, Instagram, websites, and Apps from a variety of online clothing boutiques. I find the sales process fascinating!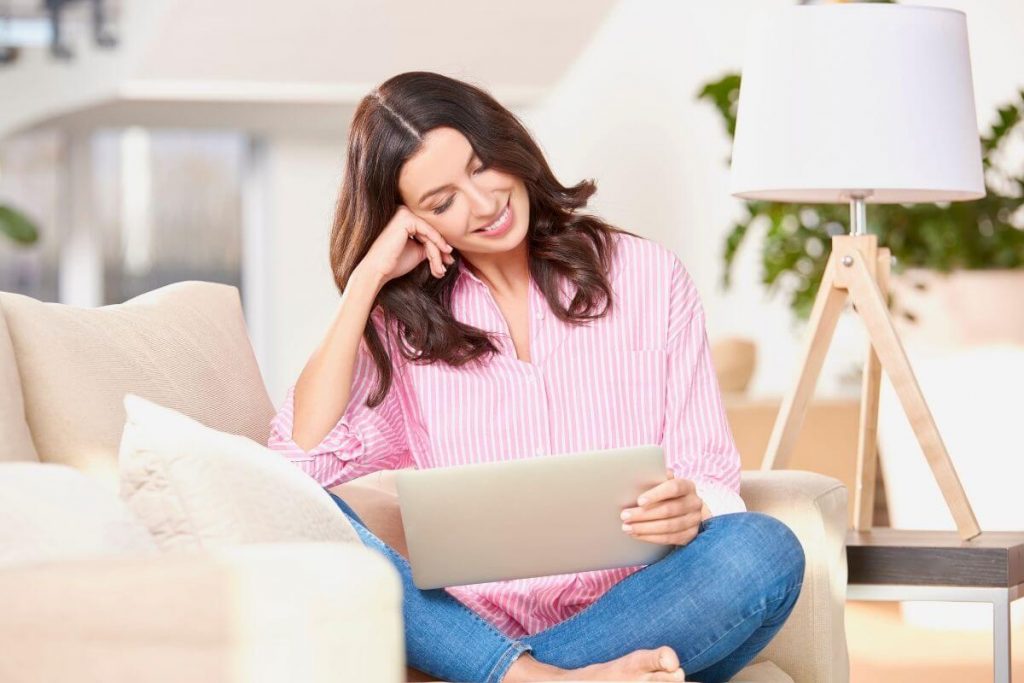 Attractive, energic, and eternally joyful female models laugh, squeal, oohhh & aahhh, describe the fabric, while convincing you that you NEED every piece of clothing! It's almost addicting, right?
I have purchased all sizes and styles — for old and young. I've become pretty good at sizing — you will too as you become more familiar with the models and brand.
So let's get started with our look at trendy online boutique clothes women will love!
---
Online Boutique Clothes Women Will Love
Before we begin, I want to examine why online boutiques are so popular today. Consider self-care and wellness as the primary reason we choose to shop online for clothes. This is one of 12 important aspects of a balanced life.
Online Boutique Shopping for Self-Care and Wellness
Shopping online takes less time and provides more options for the busy woman. For women who are concerned about health and safety at shopping malls, online shopping provides a safe environment. You can even shop from the safety and comfort of your bed!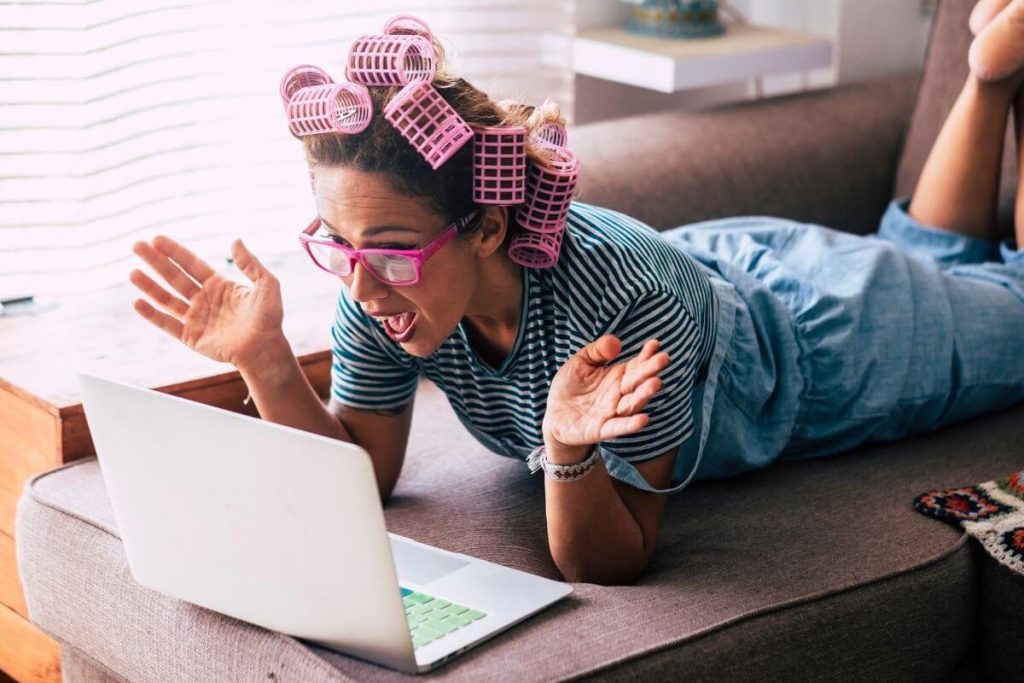 Additionally, many online boutiques carry a wide variety of accessories that you can purchase with your clothing — so all of your shopping is potentially done at one time! There is no need to run around looking for the perfect shoes, purse, or earrings!
Furthermore, think about boutique clothes women purchase and how those clothes make them feel. Generally, women enjoy wearing new, trendy outfits — but they also enjoy looking at those new, trendy outfits on other women, right? It is inspirational to see an attractive woman wearing a cute, trendy outfit that is put together flawlessly.
So why not spend your time being inspired by boutique models who are perfectly outfitted in trendy clothes and accessories rather than traipsing around malls and shopping centers looking for the "perfect" outfit?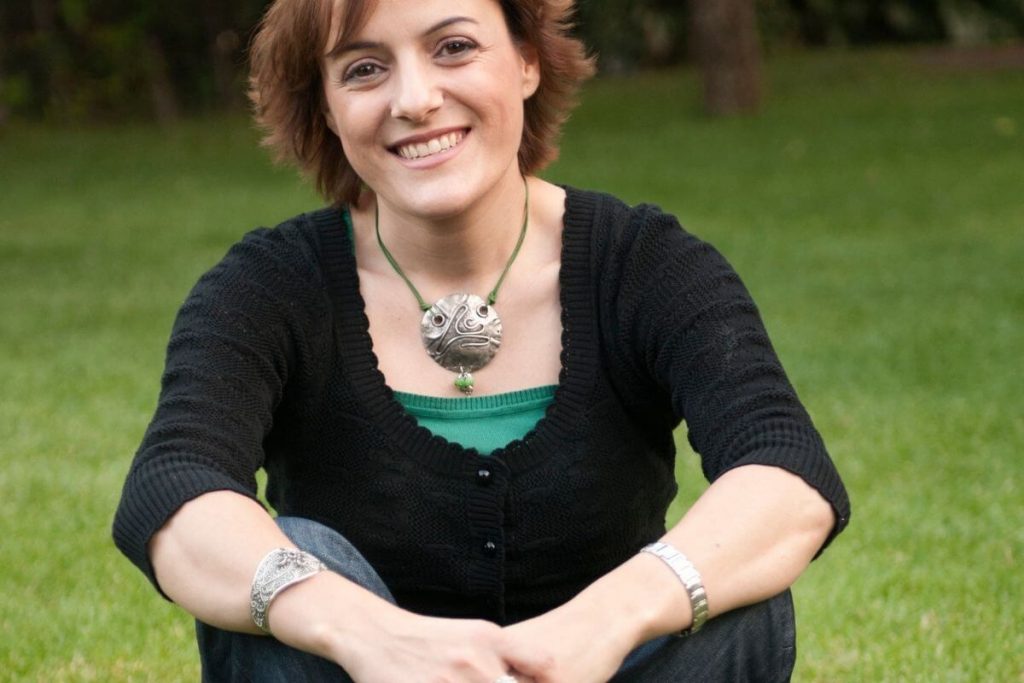 Online Boutique Shopping for Personal Growth
While assessing why online boutique shopping is so popular right now, we also need to address the importance of personal development in a woman's life.
In today's world, we know that personal growth and development plays a significant role in building confidence, happiness, mindset, leadership, motivation, goal setting, and much more.
A wonderful shopping experience can support a woman's personal growth and development as she explores new clothing styles, new bolder colors, and new or different patterns.
Women are much more likely to think outside their box while shopping online (as they view flawless models wearing complete and trendy outfits), as opposed to trying on clothes in a retail store.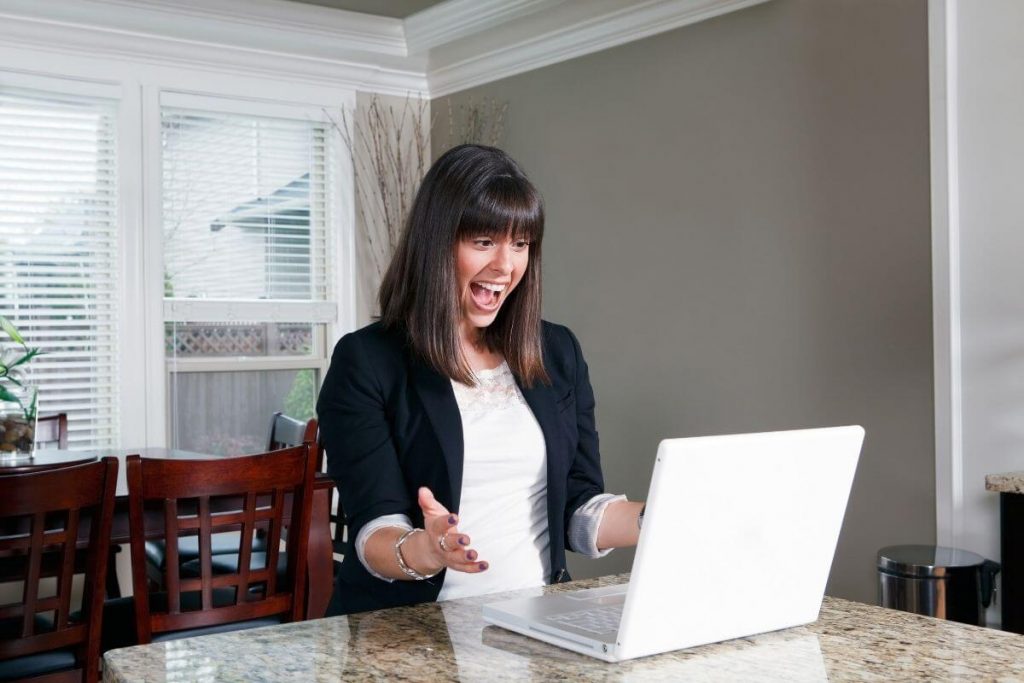 Now that we know the many benefits of online boutique shopping for women's clothes, let's take a look at some of the best trendy online boutique clothes women love!
---
Kinds of Online Boutique Clothes Women Love
You can find online boutique clothes women love for every style, size, color, generation, culture, and most anything else anyone could need or want. There is no shortage of online clothing boutiques for women.
In general, my favorite online boutiques sell the following items for women: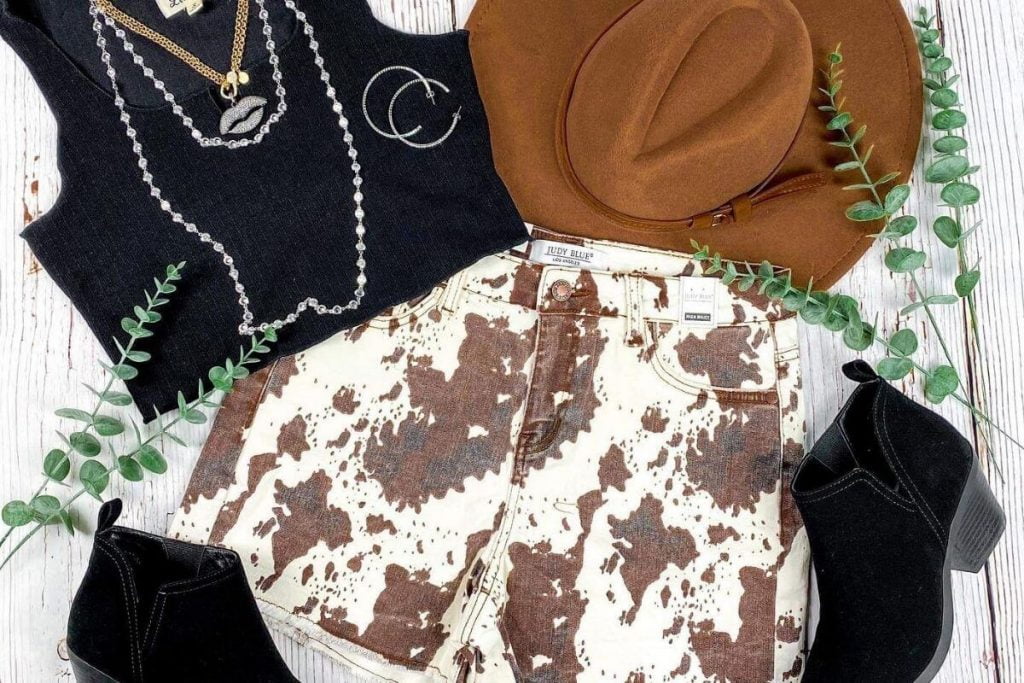 Many online boutiques specialize in certain kinds or styles of apparel. These are just some kinds of online specialty boutique clothing for women:
---
BEST Online Boutiques for Women
Freckled Poppy: Online Boutique for Women
Freckled Poppy is one of my two favorite boutiques! Truly, they offer an immense line of trendy online boutique clothes women everywhere love! Their motto is Unbox Your Happy!
(Freckled Poppy photos are used with permission from Freckled Poppy Women's Clothing Boutique.)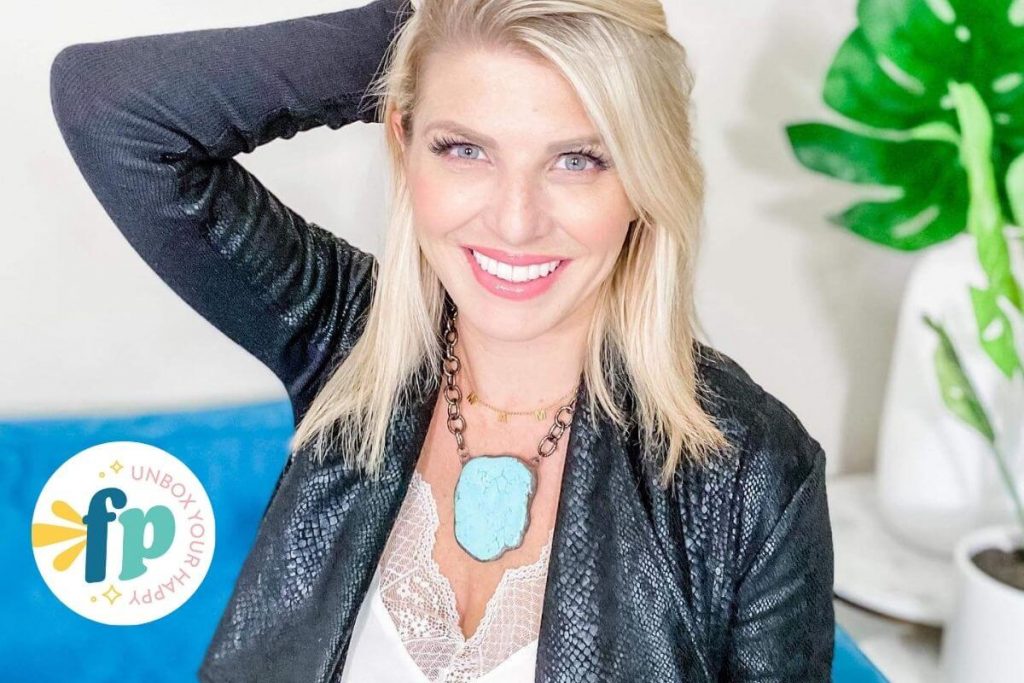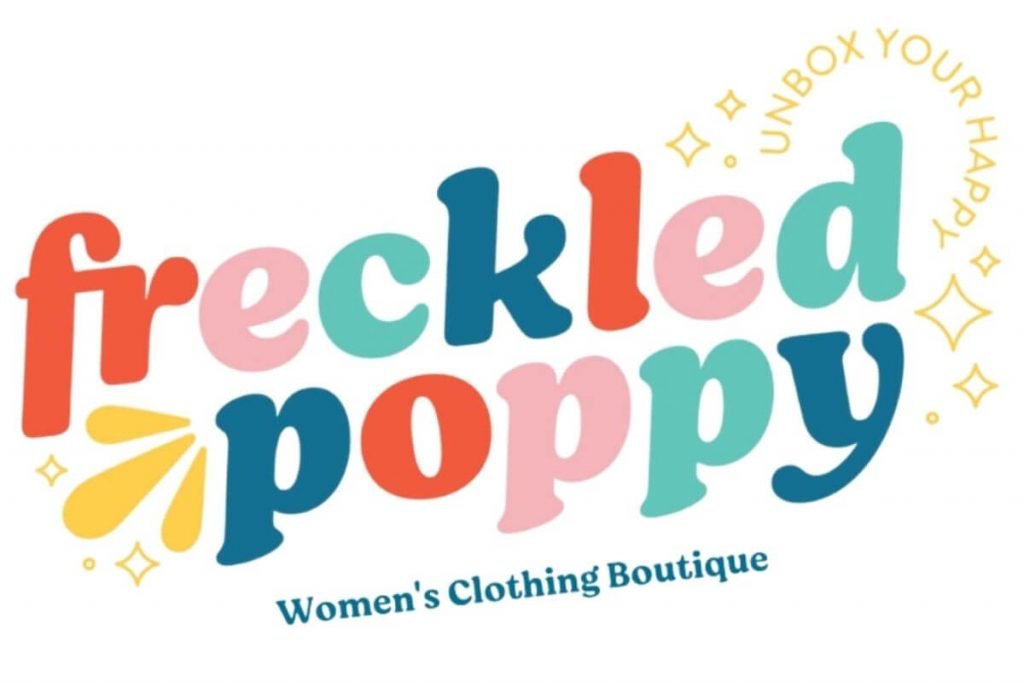 I learned about Freckled Poppy through my daughter-in-law about a year ago. She was wearing some new clothing styles and shared that she'd purchased them from an online boutique named Freckled Poppy. She knew all about the company and shared lots of information with me.
It turns out that Freckled Poppy is located not far from our homes. They have a HUGE warehouse a few miles down the highway and they do a lot of work directly from their home in the next county.
The company was founded by a husband and wife team, Alex and Matty, who have three beautiful children. They live very active lives but have somehow managed to build a thriving women's' online clothing boutique that ships throughout the United States and Canada.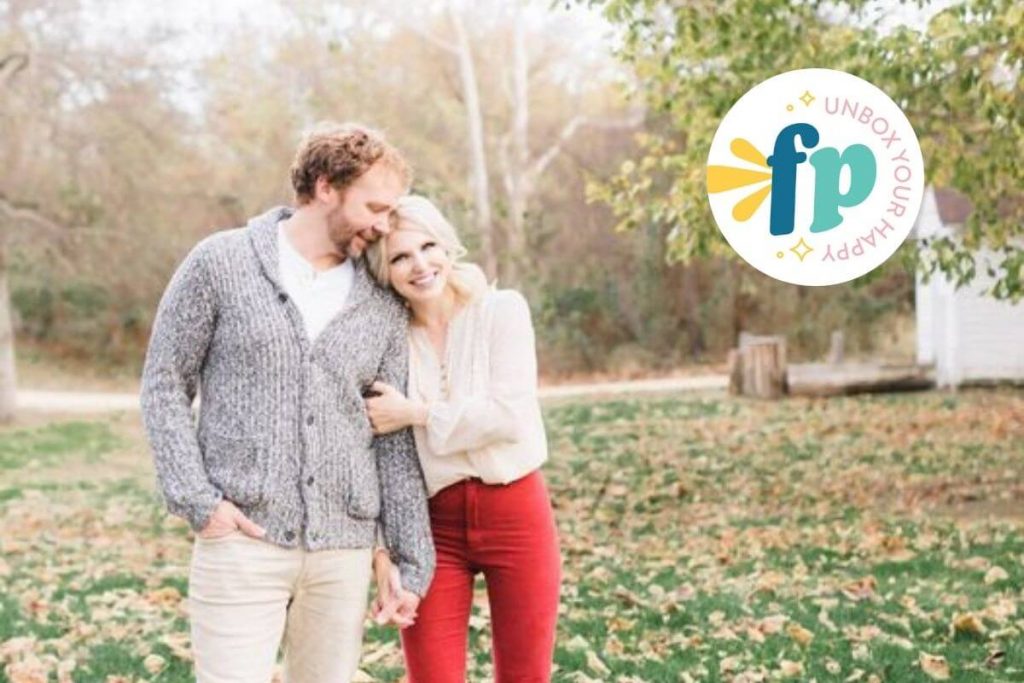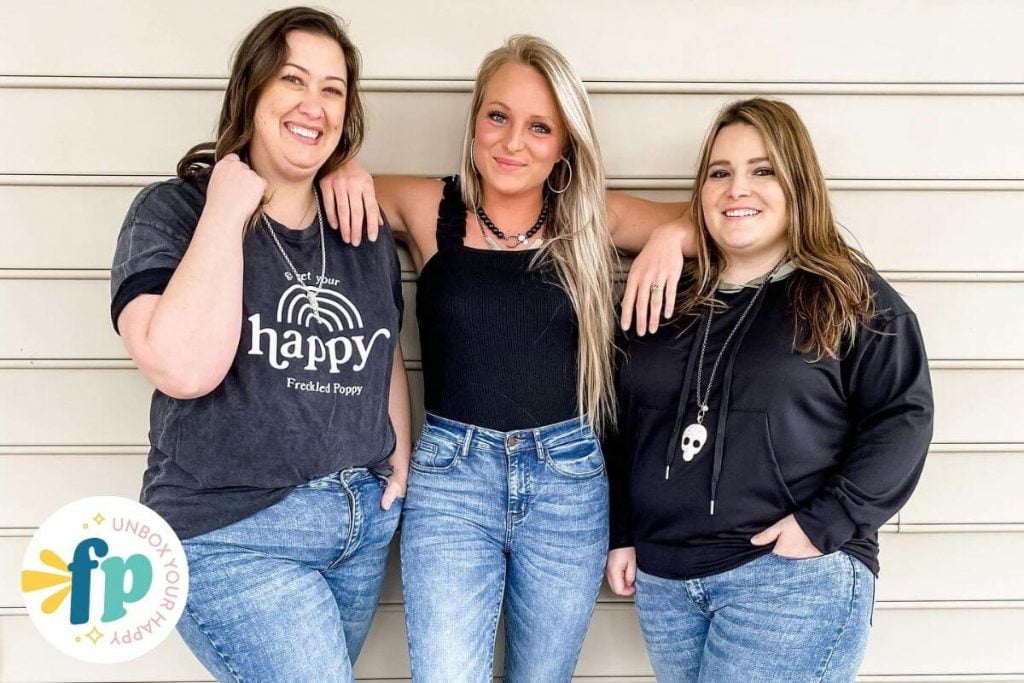 Freckled Poppy has a large selection of clothes in Sizes S-3X; they are the largest online boutique for the amazingly popular Judy Blue Demin jeans. They also sell some home goods, personal care items, and accessories. Alex is the buyer for the business and she picks out items that she genuinely LOVES and thinks her customers will LOVE!
You can find LIVES on Facebook and the Freckled Poppy App twice a day! Their enthusiastic models do LIVES each afternoon with new styles and exciting offers.
Then in the evenings around 9-10pm ET, Alex and Matty go LIVE right from their home with more new items and exciting offers. Their LIVES are contagious! They have so much fun!
Alex and Matty are truly unique and special in many ways! During their LIVES, they come to your screen with more enthusiasm than you can possibly imagine at 9pm ET.
I don't know how they have so much energy that time of night, but they consistently show up with just as much enthusiasm as they did the night before with brand new items and special sneak peeks! They are entertaining and fun to watch as they laugh, chat, provide information, and sometimes even offer spur-of-the-moment surprises!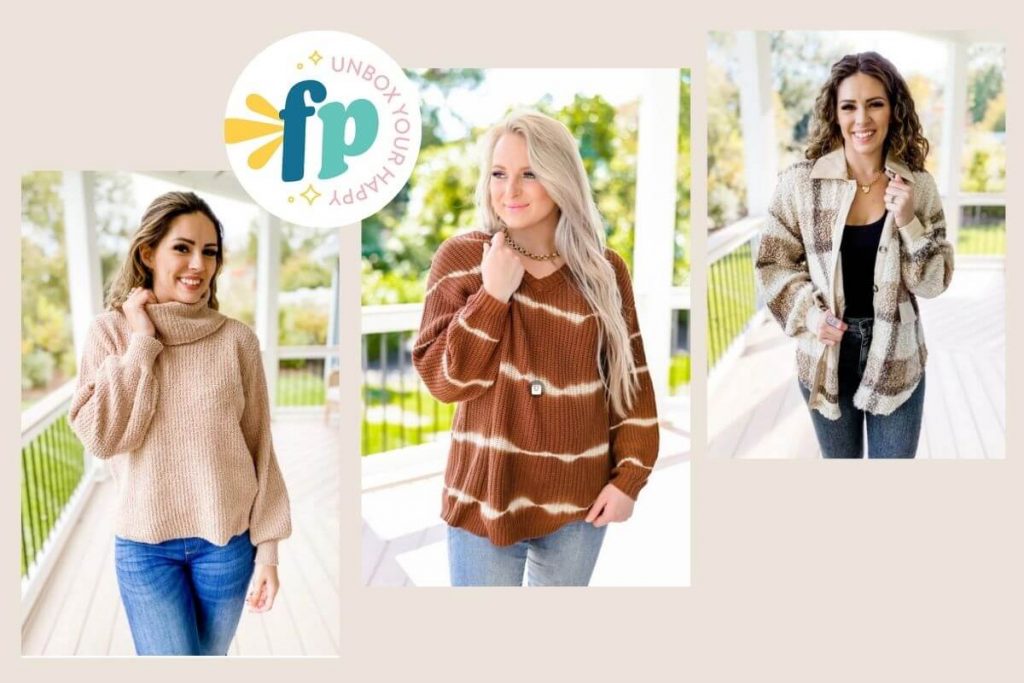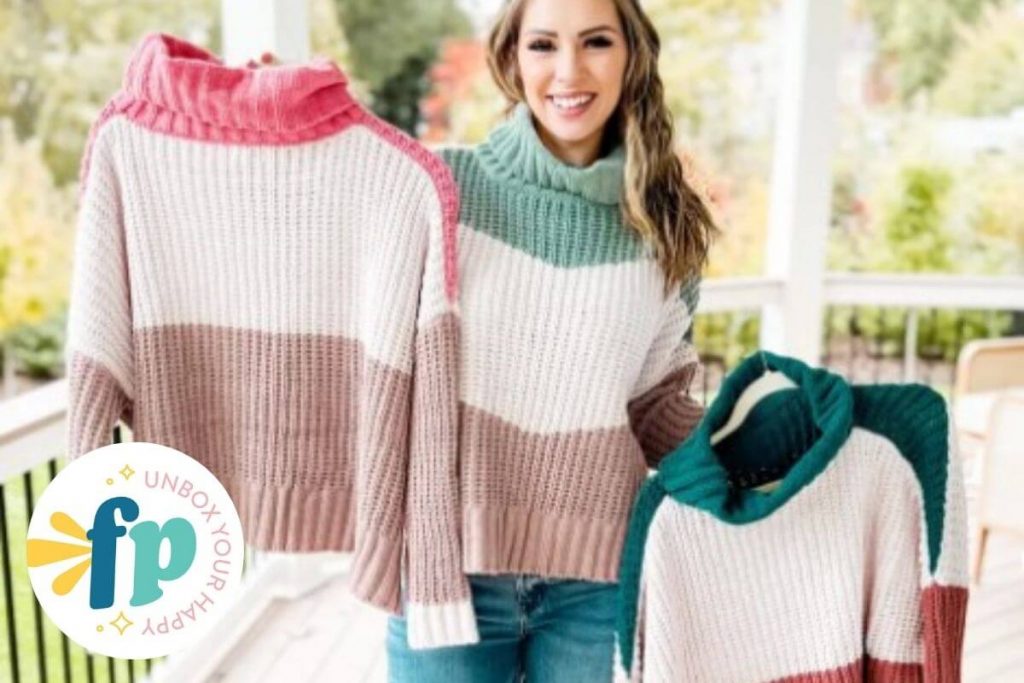 Let me share some quotes from their website so you have an idea about their philosophy about women's clothes:
Freckled Poppy offers an extremely wide variety of clothing for all sizes, ages, and styles. While their models are fairly young, many of their clothes are perfectly appropriate for more mature women, too.
Their clothes are trendy and fashionable, as well as high quality. They want their customers to be happy and don't waste time with poor quality products.
Freckled Poppy offers Sezzle as a convenient payment option for your orders. They also offer free shipping on orders over $150 or orders that you place within 24-hours of another order where you paid shipping. They have a flat rate of $7.95 shipping on all orders under $150.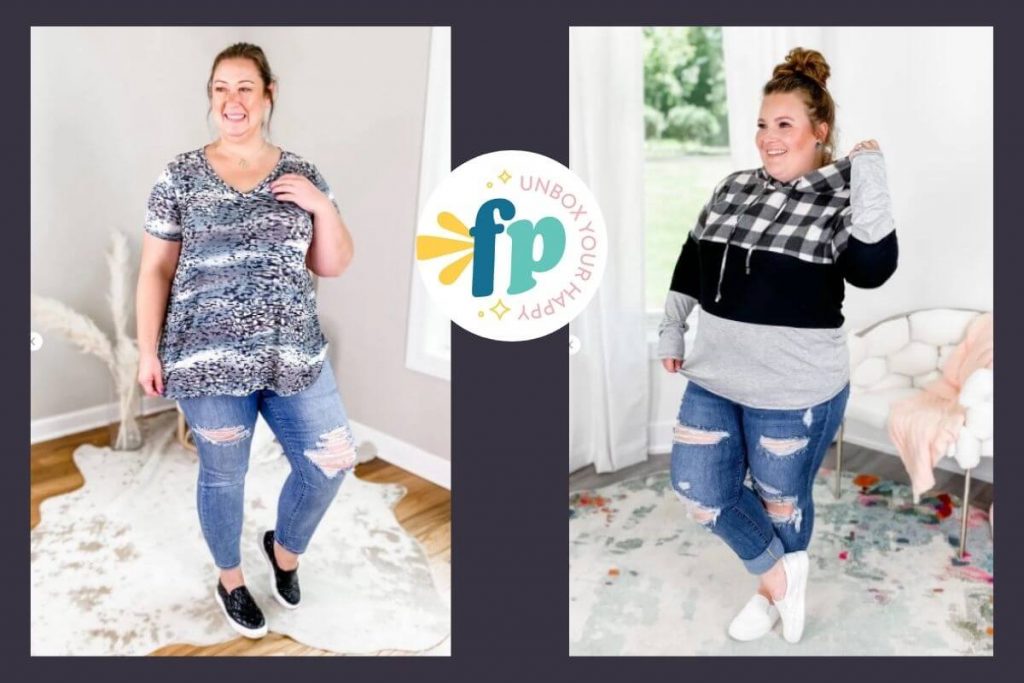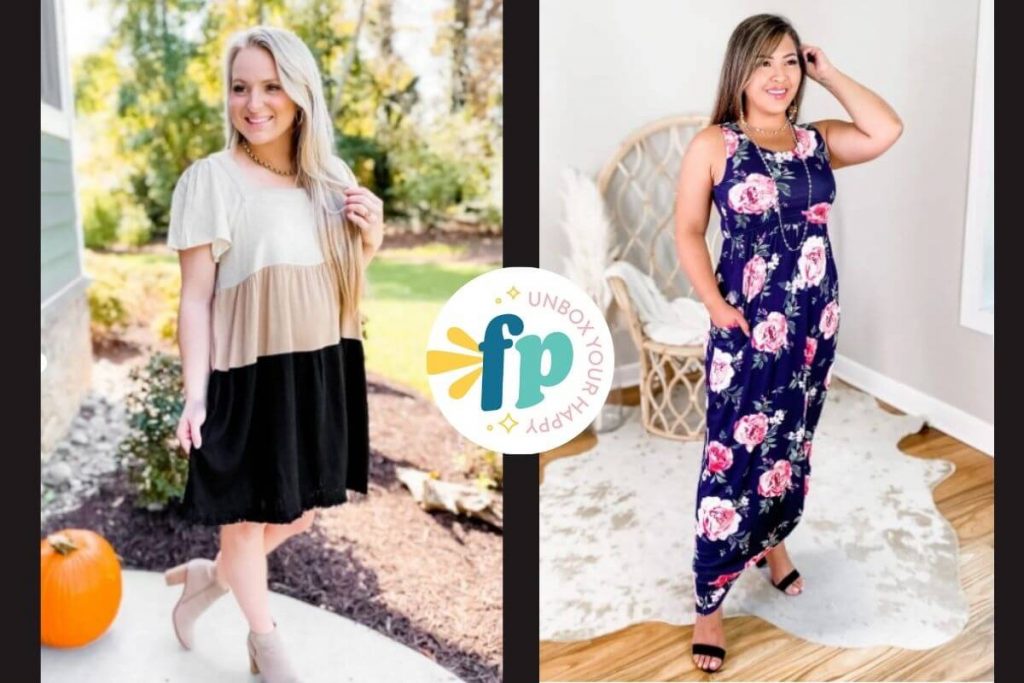 Their return polices are similar to those of other online clothing boutiques. As I always advise, please read them carefully before purchasing.
This large clothing boutique offers Apps for both Apple and Android that make shopping very easy. As you are watching LIVES right on the App, you can add items to you cart and pay in a few simple steps!
Alex and Matty highly suggest that you download the App to make shopping easier any time! Convenience matters to Freckled Poppy! Just search for Freckled Poppy in your App Store!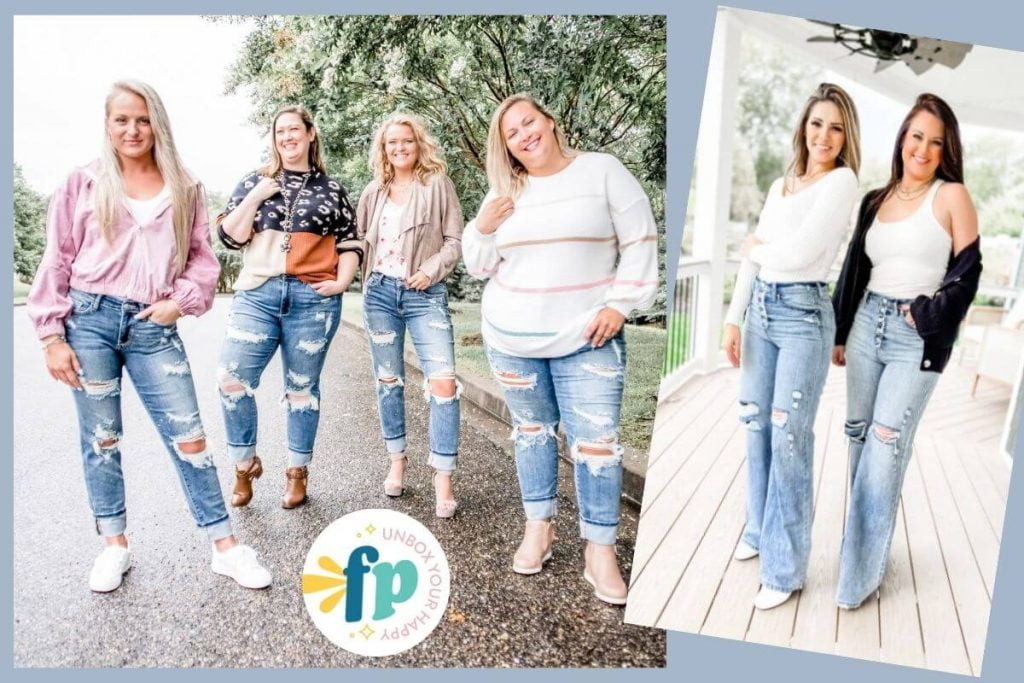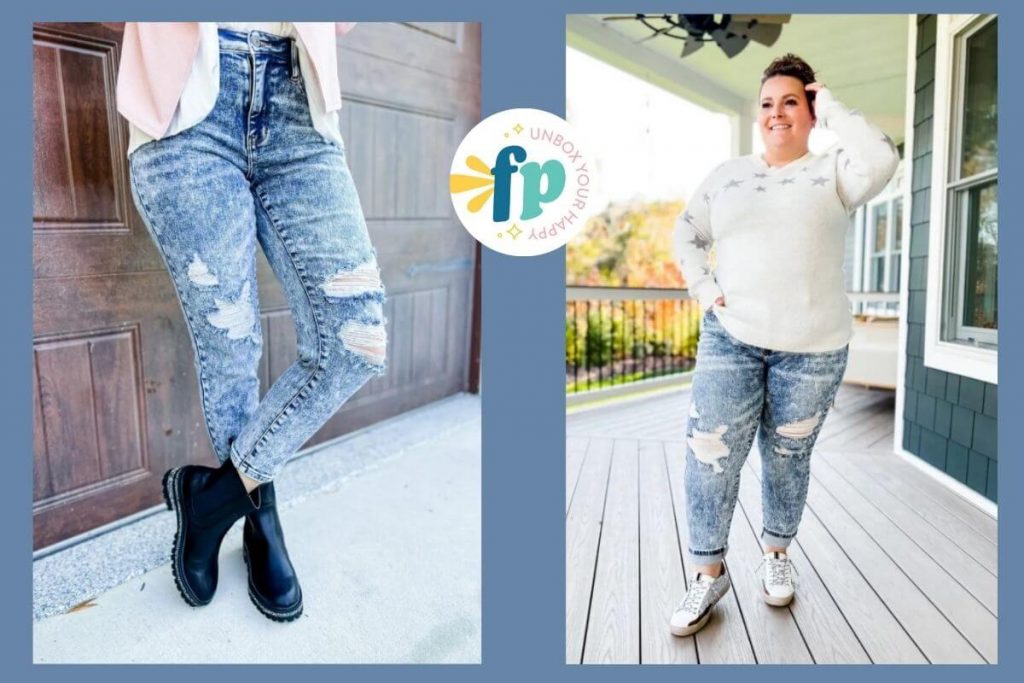 You can find Freckled Poppy on their Apps (highly recommended), website, Facebook, Instagram, and TikTok! Their models are fun, engaging, and attractive. They also have models in different sizes wearing the outfits to help you determine what size you would wear and how an item looks on different body shapes; they provide measurements for the clothes and sizes for the models for additional help.
Again, customer service and convenience is high on the priority list for Freckled Poppy! You can even sign-up to receive Back-in-Stock alerts for items that are out-of-stock!
Be sure to Subscribe to Poppy Alerts, via email and text, for New Releases and special discounts! This is another affordable online boutique but special prices are always awesome!
---
Chic Soul: Online Boutique for Women
Another one of my two favorite trendy online boutiques is Chic Soul! I discovered it about eight months ago as it suddenly and repeatedly showed up on my Facebook page. (At the time of publishing, Chic Soul has not granted permission for me to use their photos in this article. I will update when I hear from them.)
I kept looking at the clothes, and the models always looked so natural, yet put-together. They were the kind of clothes ordinary people wear — not clothes that Kim K or Beyonce would wear. Not clothes that a 23-year old would wear to a club. They were clothes that you can wear to work, to parties, to picnics, to lunch with friends, etc. Everyday woman clothes, I call them!
But the clothes are trendy and stylish! These boutique clothes come in all kinds of fabrics, colors, and styles. I have found that most of their clothes are Made in America out of quality materials. Seams are sewn well; hems look nice and do not roll up; necklines generally do not stretch out.
I have no doubt that it is among the very best online boutiques for women.
Sizes are fairly consistent from Chic Soul. I have only had to return 2 items for a different size. One dress was too big, and one shirt was too small.
Since Chic Soul tells you the size of the model and the size of the piece of clothing she is wearing — plus they provide the length of the item for each size — you can get a very good idea how something will fit you. They also tell you about the material and whether it has any stretch. After a few purchases, you begin to recognize how something fits a model and how it might compare on your body.
And the best part — although Chic Soul advertises as a plus-size shop, they have sizes that range from 12 to 22! With the average woman in America being a Size 14, I would say Chic Soul meets the needs of the majority of women in America! And they have pages-and-pages of clothing!
Let me share some quotes from their website about their philosophy regarding clothes for women. Many of their words are quite inspirational:
Chic Soul values quality Customer Service and responds quickly to orders, returns, and questions. Their motto is Curvy. Confident. Chic. They have new arrivals every day.
The models do LIVES on Instagram and have a lot of fun on TikTok! In their TikTok videos, they often show the same outfit on three different sized women. This helps the customer determine the appropriate size to order.
Chic Soul has a website, as well as Facebook, Instagram, Pinterest, YouTube, and TikTok accounts. You can get to know the brand and the models in a variety of places! Kim Settles and Taren Denise are amazingly personable and will cheerfully interact with customers on IG.
Chic Soul has frequent sales, special offers, and promotions. Their clothes are affordable but it's always awesome to get discounts! Return policies are similar to those of most online clothing boutiques but I always advise you to read them carefully from each online boutique because they may vary slightly.
---
Pin to Pinterest for Later
---
Other Favorite Online Boutiques for Women
In addition to these two best online clothing boutiques — MY ABSOLUTE FAVORITES — you may want to visit these trendy online boutiques because they are very popular among other online buyers.
While I do not have personal knowledge or experience with most of them, I believe they are worthy of consideration. I've spent a lot of time on their websites and socials and have a fondness for their styles and selections, either for family members or myself.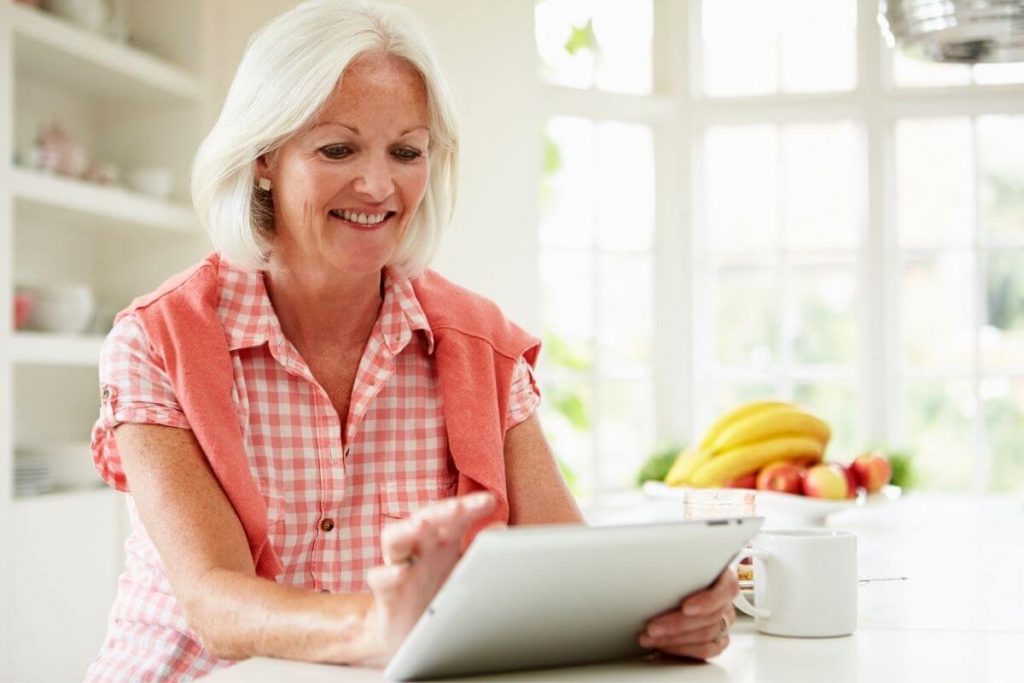 Disclaimer: I am an affiliate for Glitzy Girlz Women's Boutique. If you make a purchase from there, I may receive a small commission. It will not impact your cost in any way. I am NOT an affiliate for any of the other boutiques. This is a completely honest review based on my personal experiences shopping for trendy online boutique clothes women love!
As you are exploring online boutique, if you find something you like, be sure to check websites and socials frequently for special offers, sales, and promotions. Often they put a promotion on their socials…. sometimes you'll find them directly on the website or App.
Additionally, take note whether your favorite boutique has an App because it makes shopping and paying so easy!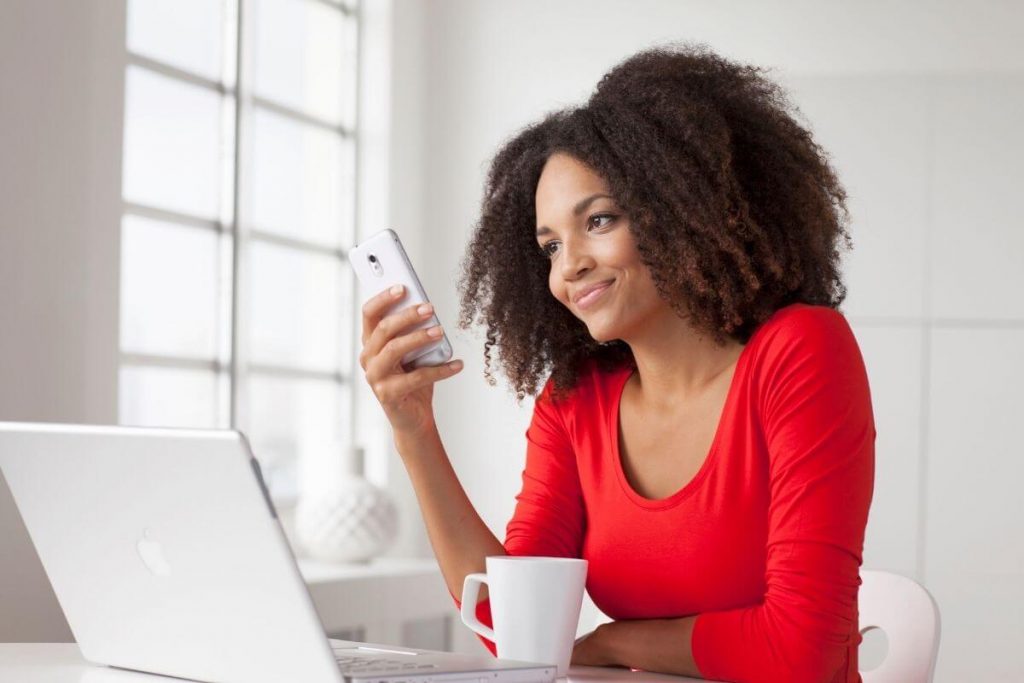 Final Thoughts: Trendy Online Boutique Clothes Women Will Love
The popularity of online clothing boutiques skyrocketed due to the coronavirus pandemic, as consumers quickly had to find alternatives to in-store shopping. Statistics indicate there was a 39% increase in online clothing sales in January-March 2021 over the same time period in 2020. The pandemic has most certainly been beneficial to online clothing boutiques and other online retailers.
But as with most things, only the best will continue to thrive in a post-pandemic world. I believe those with the best customer service policies, the best value-for-your-money clothing, and the most personable shopping experiences will be the survivors. Online clothing boutiques for women like Freckled Poppy and Chic Soul will most likely be around for a very long time!
When I launched my website on April 1, 2020, I wrote that there will never be anything related to fashion on my website — I just wasn't so much into fashion. (And that's an understatement!)
I am a plus-sized woman who has always struggled with stylish, comfortable clothing because I prefer COMFORTABLE over TRENDY. (Everyone who knows me will confirm this!) And until recently, it seemed impossible to mix those two concepts — comfortable and trendy. Nowadays it's very possible — especially with these wonderful boutique clothes women love!
But here I am — writing an article about online boutiques for women's clothing! Believe it or not, it's because of my personal growth and self-care practices that have evolved over the past couple of years. In part, because of Sassy Sister Stuff and the success I've had researching and writing about personal growth, wellness, happiness, mindset, adventure, etc. I recognize the importance of feeling good — mentally, emotionally, socially, physically and spiritually!
I have also come to enjoy many influencers who have health and beauty blogs for women over 50. I am inspired by their confidence and enthusiasm for life.
Plus I realize when you look good, you feel good. Fashion has become more important to me as I have evolved and redefined my personal growth.
I need to find time to clean out my closet because of my new personal growth and self-care goals. But I feel wonderful in my new clothes and am very happy to share my experiences with you!
Love to All! ~ Susan
Trendy Online Boutique Clothes Women Will Love | Do You Shop for Clothes at Online Boutiques? Which Are Your Favorites?
What are your favorite online boutiques for women? Please share in the comment section below. Let's share, support, and inspire each other in our journeys.