Best Health and Beauty Blogs for Women over 50
Mature women everywhere are becoming more curious about makeup tips, beauty advice, the aging process, and healthy living. You no longer have to be walking the red carpet to care about your health and wellness.
There are many older women in the beauty industry who are sharing their secrets and best practices for skin care, weight loss, and overall wellness on social media today. In fact, social media influencers are everywhere, so we're going to look at the very best health and beauty bloggers over 50 who specialize in midlife wellness and happiness.
---
Favorite Health and Beauty Bloggers over 50
Women 50 and older are making their mark as influencers through their blogs, social media, and You Tube channels. In fact, women in their prime are becoming one of the fastest growing markets in social media.
Women in this age group are craving authenticity and are becoming more interested in their own wellness — plus they have spending power and wisdom. So big brands are paying closer attention to this age group, also. You're probably even noticing a shift in advertisements for products directed toward older women.
With a greater focus on the desires and needs of older women, these best health and beauty bloggers over 50 cover topics such as:
helping you find the best skincare routine for mature skin
makeup tutorials for women in midlife
the gift of natural beauty
care and styles for gray hair
how to reduce the appearance of fine lines
how to get rid of brown spots on your skin
a variety of product reviews
fashion styles for the middle aged woman
how to life a life of happiness
how to choose the best products for your lifestyle
style tips for your body type and age
the mind, body, and soul connection
dealing with aging family members
learning to enjoy social activities as a middle aged woman
These health and beauty bloggers over 50 offer informative videos and valuable written information to help mature women of all ages live their best lives. So let's get to know these favorite bloggers!
---
Dominique Sachse | Beauty and Lifestyle Blogger
Dominique Sachse is a best-selling author, influencer, and and encourager. She inspires women in their prime to live their best most beautiful life.
Her YouTube channel says:
"Welcome to the official Dominique Sachse YouTube channel! On this channel, you'll find inspiring "Yes, you can do it!" tips for transformative hair and makeup, fashion looks for every season – and health and wellness related content for the mature woman who's in her PRIME! I enjoy sharing my life with you through my vlogs, how-to live YOUR best life through Q & A videos and so much more, all with a touch of faith and affirmation."
Dominique also has a website where she says:
"I've always taken an interest in self-improvement with a focus on creating a happy and beautiful purpose-driven life. It's about investing in every area to be our absolute best. That's what I want to share with you!"
She is all about positivity for women in their prime! Her most recent blog posts include beauty tips, new products, hair styles, best beauty products, and hair color. Dominique is in her late 50s and created a whole new life for herself after 28 years in television.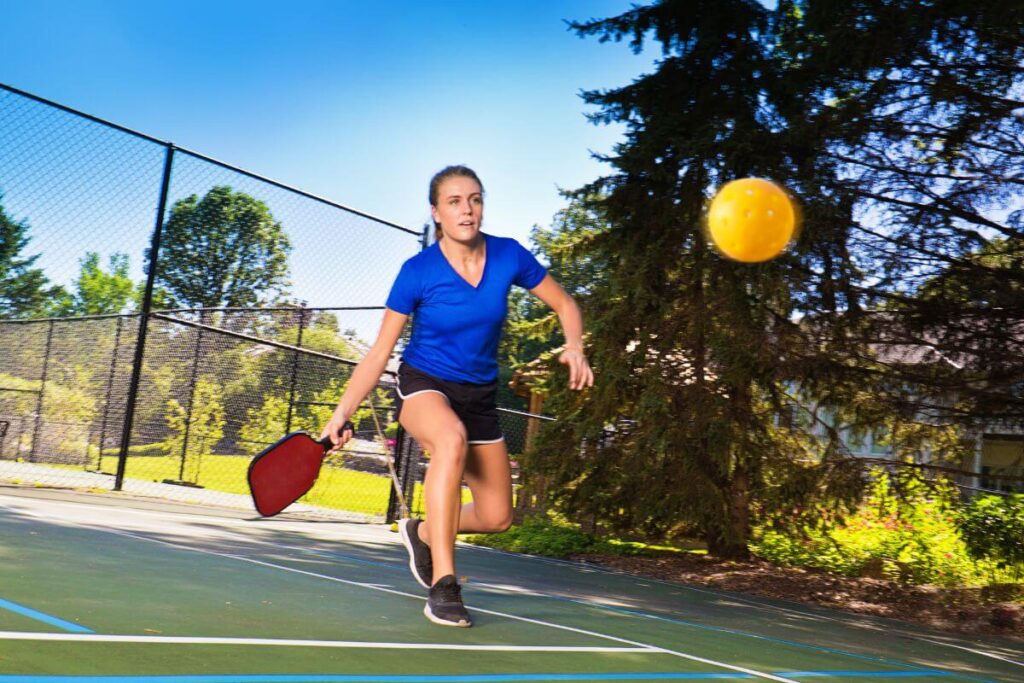 Felice Shapiro | Better After 50
Better After 50 is an online magazine for women over 50. It's designed for women to face the midlife challenges together. It includes fashionistas after 50, travel after 50, and lifestyle after 50 — where to go, what to do. everyday style.
Felice writes in a letter to her Better After 50 readers:
"Unlike other blogs, posts and on-line magazines, we're about real women sharing real stories: Talking to each other about shared experiences — not talking AT one another. We are better because we have each other; we are willing to share our e to share our experiences, our learnings, our concerns and our musings. Our site is designed to be personal and conversational — all the things you'd confess to a friend over coffee (or wine or chocolate, or…). In other words, being frank, sensitive, and seeing the humor in between the lines (and wrinkles)."
Better After 50 uses the following verse to support and inspire readers:
"I have lived -Yes, I have learned. Yes, I have wisdom. I know who I am. My time is precious. I care about how I spend my time. I care about who I spend my time with. I need to make choices. My time is limited and I need to do the things that enrich my life. I am in my prime because I choose to see it that way. I am strong and smart and capable. I can teach and share and give and I will give to those people and places that I choose to give to. We are Better After 50."

~ Felice Shapiro
You'll find articles on Better After 50 about relationships, fashion, parenting, mind and body, travel, and anything else related to midlife.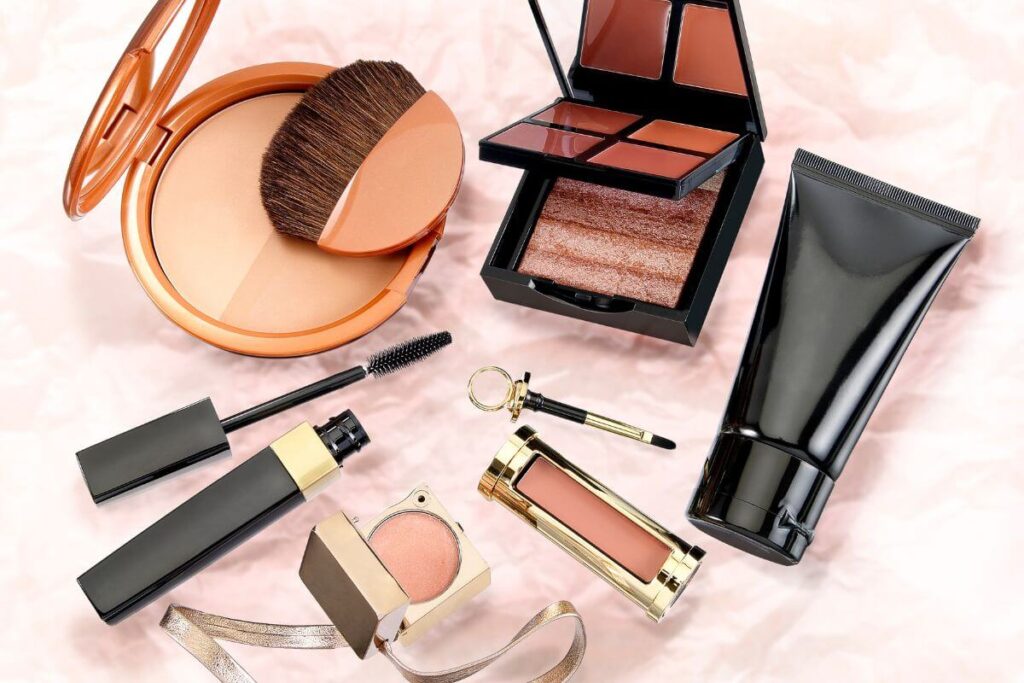 Pamela Luttrell | Over 50 Feeling 40
Pamela is the face of Over 50 Feeling 40 and her cheerful demeanor catches your attention as soon as you arrive on the website. She writes all of her own content on the blog and offers many personal services. She writes:
"For over forty years, I have developed experience in communications including media, marketing, public relations, journalism, and social media. I possess a vast understanding of marketing on new and traditional levels. I am the only blogger for women over 50 who brings this depth of knowledge combined with a personal reinvention experience to the table. There are many ways we can work together."
The tagline for Over 50 Feeling 50 reads:
"Over 50 feeling 40 exists to inspire women over 50 to look and feel their best…to strive to be women of strength and dignity…and to enjoy every single day of life…one day at a time."
Over 50 feeling 40 is about encouragement and inspiration to enjoy life to its fullest one day at time looking and feeling your best inside and out. The philosophy behind the website is that women over 50 can live a youthful, stylish, motivated, informed, and joyful life.
Pamela's latest blogs are about Chico's latest fashions, today's news for women, visiting San Antonio, women and their best friends, and successful aging begins in our minds. On this website for woman over 50, you'll find a wide selection of lifestyle topics to help you live your best life!
---
Related Article: Staying Healthy After 60 (My Best Tips)
---
Lorraine C. Ladish | Viva Fifty
Lorraine is the founder and publisher of Viva Fifty. The website is a bilingual community that celebrates your best age.
Lorraine includes articles about mind, body, soul, grace, and escape (travel). She writes many of the blog articles on the website but has other contributors, too.
Lorraine lost everything in 2008 — marriage, work, savings — and had to reinvent herself completely. That's when she found Viva Fifty Media. She launched VivaFifty.com a few months after turning 50.
Viva Fifty includes a variety of topics for aging women on their website. The latest articles on the website include:
7 TIPS TO AVOID FEELING INVISIBLE IN MIDLIFE
YOUR SKIN-CARE NEEDS AT EVERY DECADE
7 WAYS TO ACHIEVE RADIANT SKIN IN MIDLIFE
TOP 10 OUTDOOR ACTIVITIES FOR SARASOTA, FLORIDA
Lorraine also has a personal website at lorrainecladish.com where she shares more about her personal journey with aging. and life as a full-time digital content creator and entrepreneur. She is a vibrant, personable woman who has a husband, three children, a rescue dog, and a very busy life.
Lorraine was featured in the Oprah Daily Magazine as a top blogger for women over 50 in 2019.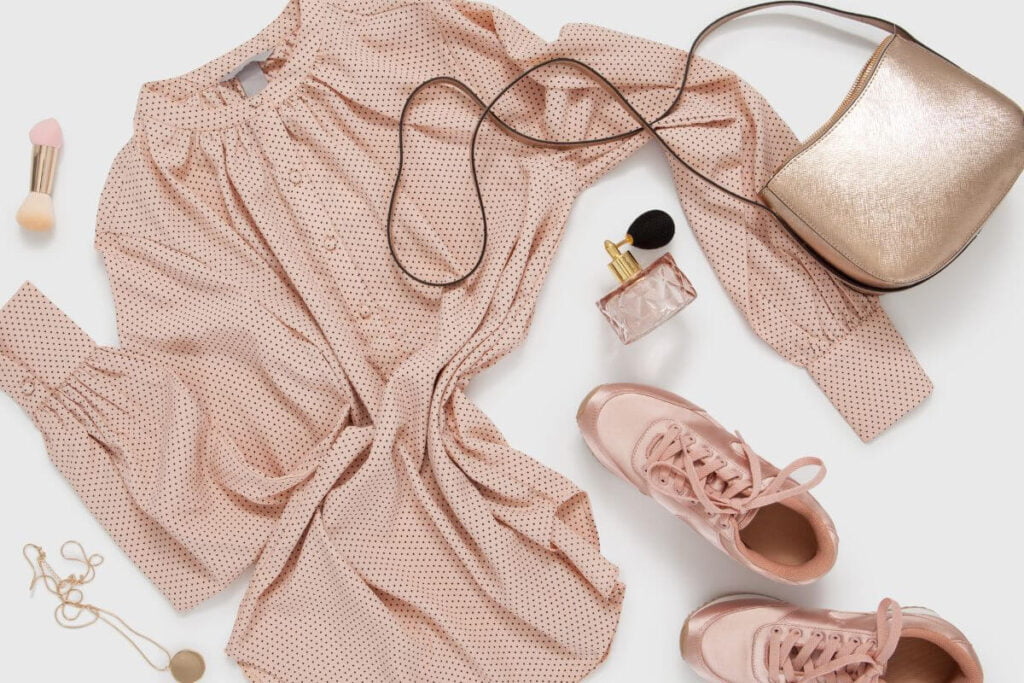 Angie Schmitt | Hot and Flashy
Angie is the founder of hotandflashy.com, a website that focuses on anti-aging, beauty, style, and health for women who want to 'maintain a little hotness in their hot flash years.'
For Angie, the keys to looking and feeling good are skincare, style, diet, and exercise. She believes life is not just about looking good, but it's about staying healthy and fit to enjoy the next 20-40 years of her life.
She invites you to follow her along her own journey with enjoying the aging process and living her best life.
Her latest blogs include topics such as makeup, menopause, skincare, age-spots, and the famous Nordstrom Anniversary Sale! She has also written, and published several recent makeup tutorials about new foundations for older skin.
Angie's YouTube Channel says:
Getting hot-flashes? Wrinkles? Gray hair? Fifty is the gift that just keeps on giving!! If you're an over-50 woman who's looking for style, beauty, anti-aging, and health how-tos from an actual mature woman, then you're in the right place!
Angie was a guest on Good Morning America 3 in 2021!
---
How I Curated this List of Health & Beauty Bloggers Over 50
I chose these five health and beauty bloggers over 50 because they are all relatively down-to-Earth and REAL — making them all very relatable. There are other mature influencers who you may also enjoy.
Additionally, I find that bloggers and influencers come-and-go — so I included my favorites who have been around a while and will be there for us!
Additionally, I chose bloggers who actually have a website and write their own content. There websites are organized and easy-to-navigate (unlike some bloggers:). I feel these women are passionate about helping others and bringing the best advice to everyday women like you and me.
When you go to their websites, you'll also find links to their social media accounts if you want to follow them there. They are all from the United States since this is where most of my readers are from.
I'm sure you'll find everything you ever want or need to know about health and beauty — plus much more — from these five talented women!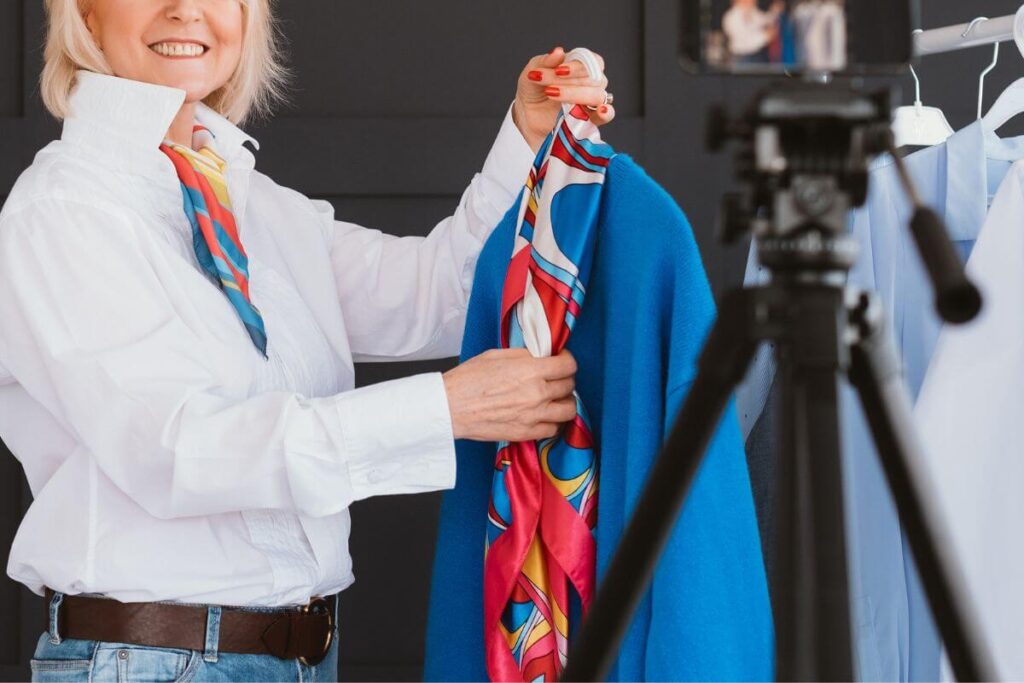 Final Thoughts: Beauty Bloggers over 50
These women's blogs are all successful, informative, and inspirational. They include some of the top beauty bloggers with years of experience as well as lifestyle blogs with tips for living our most beautiful lives.
If are you in the midlife range — generally considered 35-65 years of age — you will want to follow them.
You'll also want to drink lots of water and always remember to wear a smile because it's your most beautiful accessory! (Those are just my two cents of advice:)
If you have found this article helpful, please consider following me. I genuinely enjoy sharing inspirational words about personal growth, wellness, mindset, happiness, and positivity for women of all ages and stages of life — especially women in midlife! So thank you for being here!
You may also enjoy these articles:
Love to ALL! ~ Susan
Do You Have Favorite Health & Beauty Bloggers over 50 Who Inspire and Teach You?
Please share in the comment section below:)