18 Ways to Maintain a Healthy Lifestyle While Working from Home in 2022
Remote working has not come easy for everyone, with many struggling to maintain work-life balance and experiencing social isolation. In this article, we'll explore 18 of the best ways to maintain a healthy lifestyle while working from home in 2022.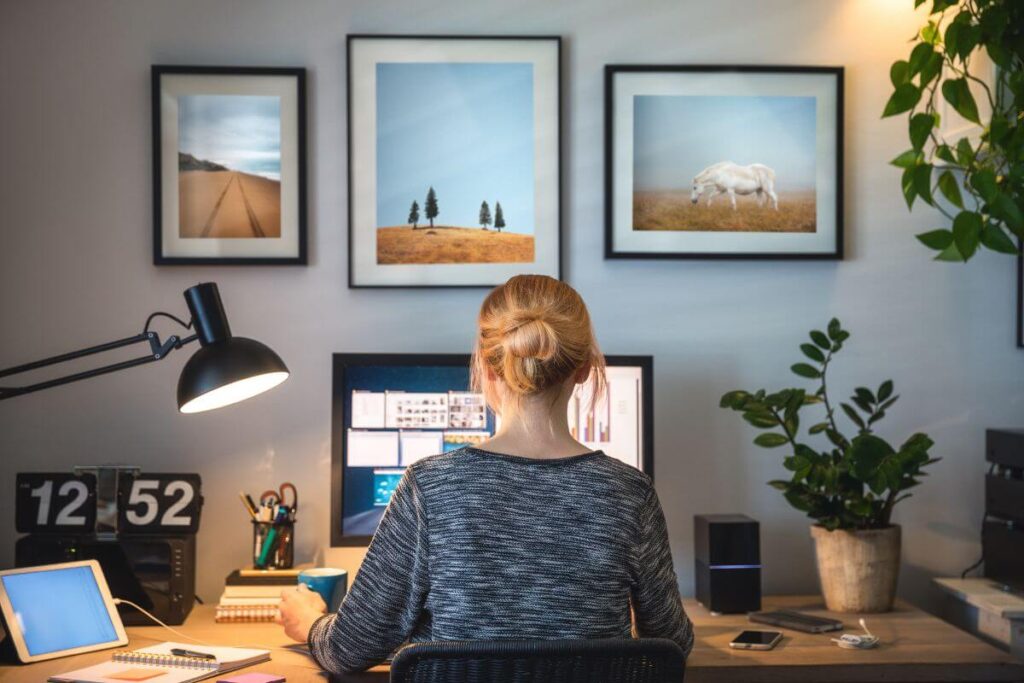 ---
Related Article: 50 Simple Self Care Reminders for Every Busy Woman
---
Ways to Maintain a Healthy Lifestyle While Working from Home in 2022
Guest Writer, Eleanor Wyatt, offered these ideas as a quick guide to give remote workers the best ideas to help you maintain a healthy lifestyle while working from home. I hope you find some helpful tips to keep your life balanced, healthy, and happy! ~ Susan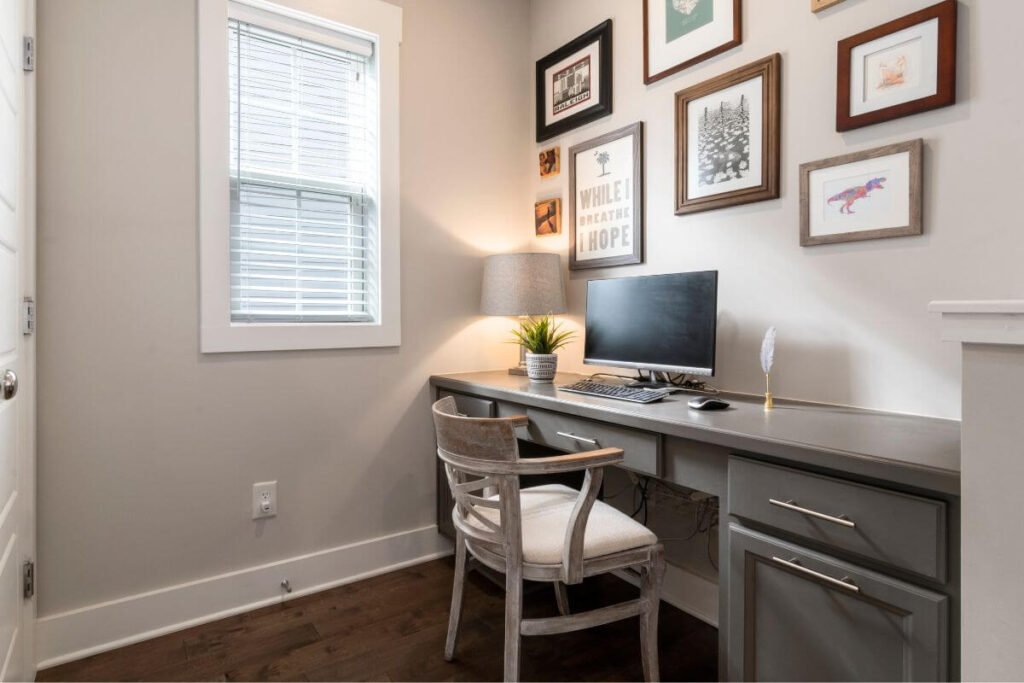 1. Create a Work Schedule
Your schedule should include your start and end times, a scheduled lunch break every day, and a daily routine that starts with getting up early like you would when you leave the house for work. Establish office hours and at the end of your workday, return completely to your personal life. Adopt these practices when working from home, as it will give your day some much-needed structure and predictability.
2. Purchase an Ergonomic Chair
Invest in an ergonomic chair for your home office as it'll provide the necessary support needed to help you work long hours and avoid suffering from neck and back pain. A standing desk might also be helpful so you can move about and improve your energy levels. And be careful to note any eye strain that might occur in a new working environment.
3. Set Clear Boundaries
Share your work hours with your family members and friends, and request not to be disturbed other than for emergencies. Similarly, refrain from checking work emails outside of your work hours unless for urgent matters. Don't allow people or things to interfere with your schedule. Make sure you are able to maintain your healthy habits while working from home.
4. Avoid Multitasking
A common mistake made by individuals is trying to handle work and personal duties simultaneously. Avoid trying to multitask responsibilities. Instead create a daily schedule and tackle each task at a set time without doing anything else.
5. Learn to Say No
A primary rule of self-care is to put your needs first, which sometimes involves saying no to late-evening dinners, after-work events, or other responsibilities that might not be in your best interest. Learn to say no politely and without feeling guilty.
---
Related Article: Self Care For Busy People: 8 Practical and Easy Tips
---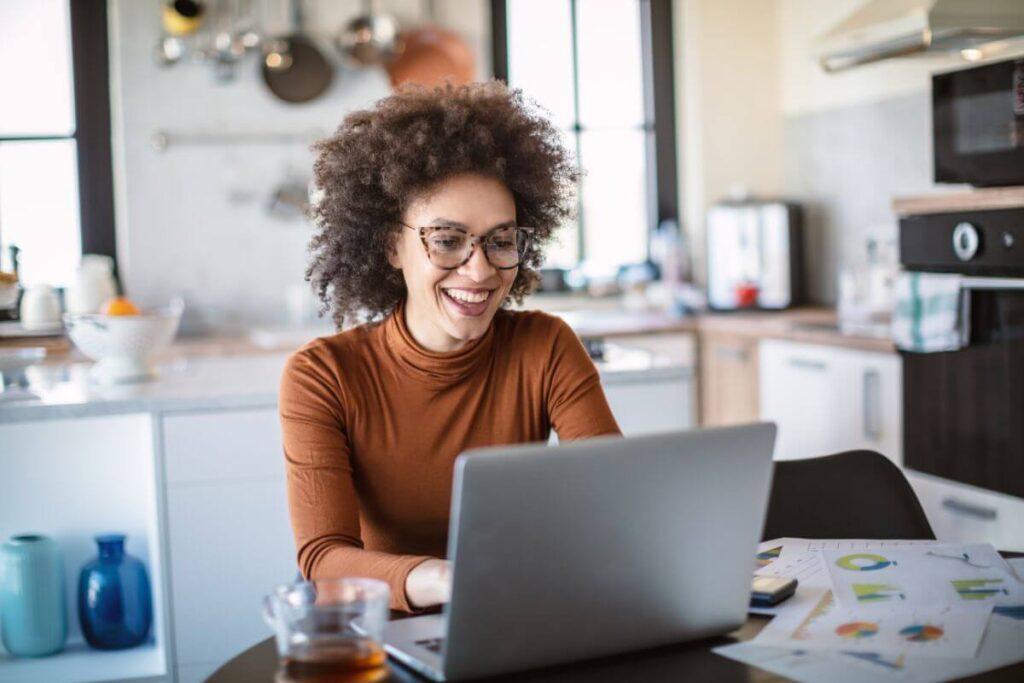 6. Schedule Breaks
As reported by The Muse, the Pomodoro Technique involves working continuously for 25 minutes followed by taking a 5-minute break. This technique is widely researched and used by many because it helps you avoid working endlessly without breaks. Give it a try!
7. Take Leave When Needed
At times when you feel mentally drained, don't refrain from taking leave from work. Whether it be a day or more, you need time to recharge your mental and emotional batteries.
8. Learn to Ask for Help
When you are feeling overwhelmed or stressed, be open to asking for help from colleagues. More often than not, someone will reach out and agree to assist you and you can do the same for them in the future. Also, you can ask for help at home from family and friends if you are feeling overwhelmed.
9. Create a Comfortable Work Space
Set up your work environment so it's comfortable and warm. Your work area should be not be at the kitchen table. You should have a separate workspace in your home. It will help you maintain a healthy work-life balance and mindset.
10. Maintain a Nutritious Diet
Eat nutritious foods, healthy snacks, whole grains, proteins, and drink plenty of water. In these unprecedented times of remote work, it's also a good idea to meal prep as a way to balance your time. Healthy eating is more important than ever right now as many of us learn to live a new lifestyle.
11. Establish an After-Work Routine
Change into your workout clothes or comfy loungers and enjoy your personal time. Stay away from your work space and enjoy your comfy home environment. Spend time with your family or loved ones, relax and practice good self-care, take another short walk, or go to the gym. But make your after-work routine as important as your working day.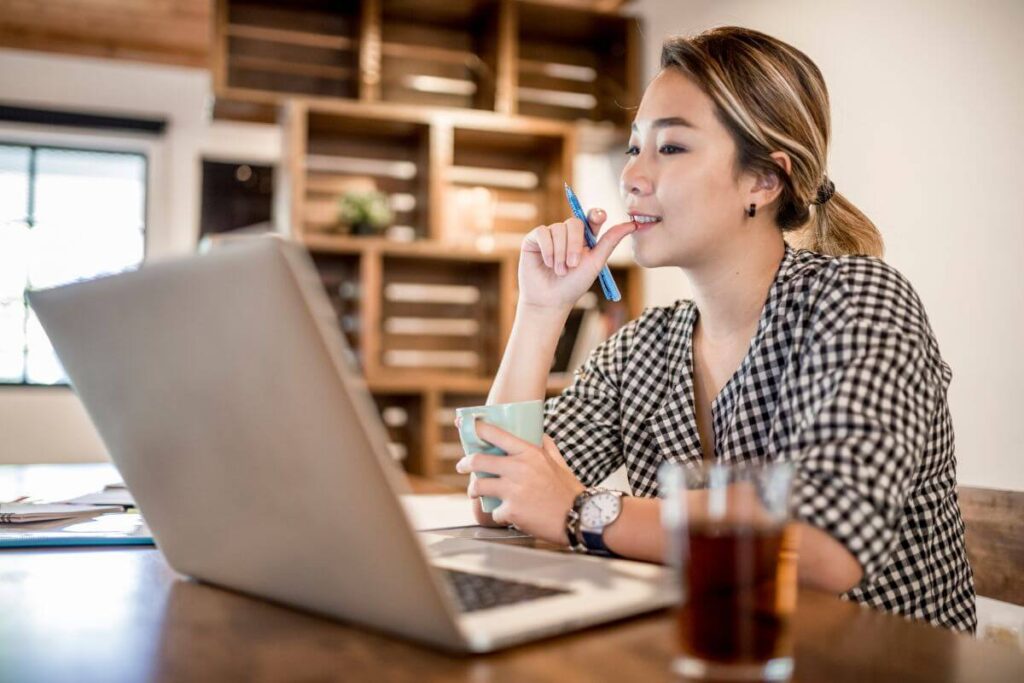 12. Use Technology Solutions
Whether it be social media management, appointment scheduling, or more, use digital tools to complete repetitive tasks and make your schedule less hectic. Make sure your office space is set up properly for phone calls, conference calls, video chats, and other resources that may be required for your work to reduce stress levels down the road.
13. Exercise Everyday
As reported by Healthline, physical activity and exercise serves as a natural stress buster helping you maintain good mental health in addition to physical health. The benefits include things such as stronger bones, muscles, and a better immune system. Move your body often.
14. Go Outdoors Daily
Always make it a point to venture outdoors daily and get fresh air. Go for a brisk walk during your scheduled lunch time or break. It helps to disassociate from stress, lower blood pressure, and promote happier moods.
15. Get New Clothes
Being well dressed in trendy clothes can do wonders for your confidence even if you aren't interacting with anyone. Rather than sitting all day in pajamas, consider having work and post-work attire, which can include formal tops, dresses, jeggings, etc. Being well-dressed boosts your spirit and attitude.
16. Take a Digital Detox
At least once a week, refrain from using any gadgets and screens. Take this time to enjoy outdoor activities, and create in-person experiences with colleagues and your loved ones.
17. Stay Connected with Friends
Positive social interaction is very important to you overall health and wellbeing. To overcome the loneliness that comes with working from home, make a conscious effort to remain connected with friends. Plan weekly meet-ups at restaurants, beaches, or other locations of your choosing.
18. Enjoy Your Hobbies
Hobbies promote a balanced life and are a great way to take your mind off all things related to work. Make a point of enjoying your hobbies during your non-work hours. Invest time and energy toward activities that bring a sense of fulfillment and happiness.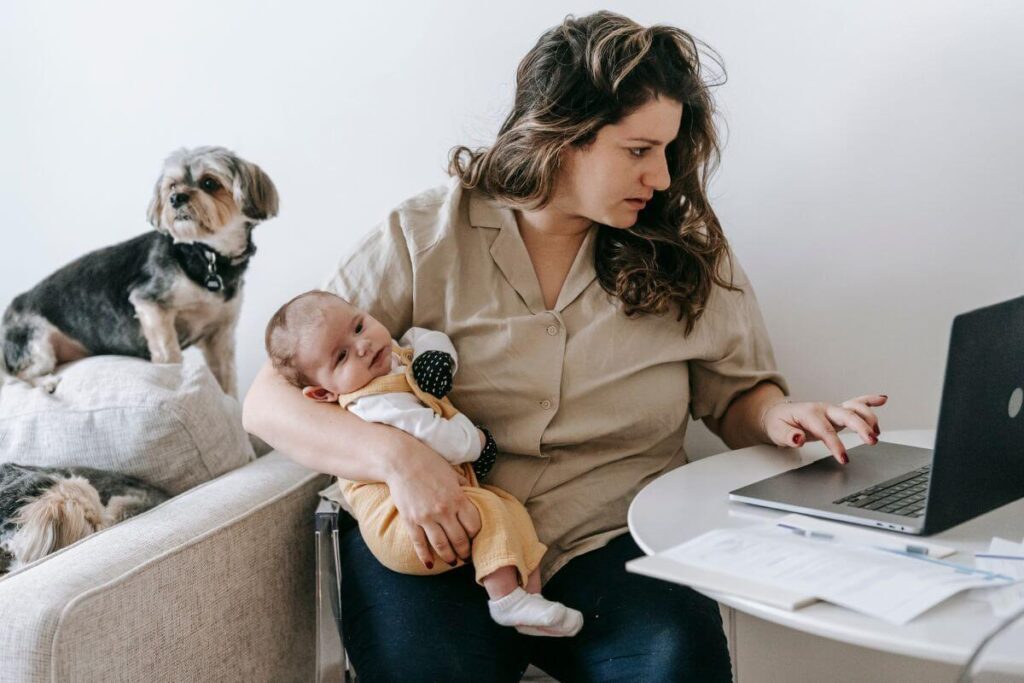 In Conclusion: Ways to Maintain a Healthy Lifestyle While Working from Home
The key to maintaining a healthy lifestyle when working from home in 2022 is to make small yet effective changes such as waking up early, asking for help, and buying new clothes. These changes will act as a boost for your health and quality of life.
I hope you've learned some great tips for how to stay healthy while working from home. I appreciate Eleanor helping to put together these working from home wellness tips!
What else can you do to maintain a healthy lifestyle while working from home? I would love if you shared your ideas so we can help each other! Share, support, and inspire!
You may also enjoy these related articles:
Love to ALL! ~ Susan