48 Inspiring Rich Dad Poor Dad Quotes About Life
Robert Kiyosaki is the renowned author of the series of books called "Rich Dad, Poor Dad" about financial freedom and power. His financial wisdom has changed the way many people think about their personal finance, entrepreneurship, and investments.
However, I found that many of the Rich Dad Poor Dad quotes from Kiyosaki applied to life for anybody who is seeking to obtain happiness and success in a world of crazy. His words are powerful and well-worth pondering as part of our personal growth, wellness, and continuous learning.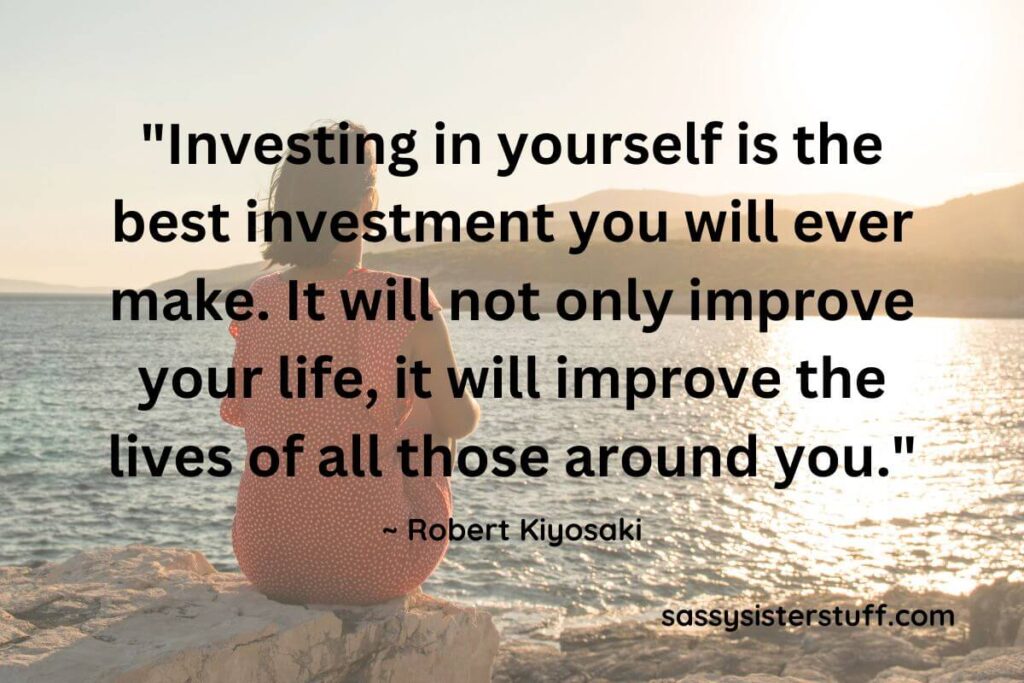 In the book, you'll read about things such as assets, taxes, income, finances, investments, budgeting, and accounting. But you'll also read about LIFE LESSONS that all of us can use to improve our lives.
So let's take a look at the best Rich Dad Poor Dad quotes by Robert Kiyosaki. He offers profound insights into the complexities of life that we can all ponder and consider. Since we should all be life-long learners, it's never too late to be inspired to make changes and improvements. Happy reading!
---
Rich Dad Poor Dad Quotes for Your Personal Growth
These quotes remind us that true wealth is often measured in non-material terms and that our actions and values define the richness of our lives. My favorite is #19 because it reminds me of a valuable sign that used to hang in the hallway of one of my elementary schools — "Character is how you act when nobody's watching."
Personal growth is essential to your happiness, wellbeing, and success. Let these excellent quotes inspire you.
1. "Don't let the fear of losing be greater than the excitement of winning."
2. "In the real world, the smartest people are people who make mistakes and learn. In school, the smartest people don't make mistakes."
3. "The biggest challenge you have is to challenge your own self-doubt and your laziness. It is your self-doubt and your laziness that define and limit who you are."
4. "The power of 'can't' causes the brain to shut down. It's critical to know the difference between 'I can't' and 'I won't.'"
5. "Investing in yourself is the best investment you will ever make. It will not only improve your life, it will improve the lives of all those around you."
6. "The fear of being different prevents most people from seeking new ways to solve their problems."
7. "The best way to predict your future is to create it."
8. "In today's fast-changing world, it's not so much what you know anymore that counts, because often what you know is old. It is how fast you learn."
9. "The size of your success is measured by the strength of your desire, the size of your dream, and how you handle disappointment along the way."
10. "The more I risk being rejected, the better my chances are of being accepted."
11. "If you think I'm the problem, then you have to change me. If you realize that you're the problem, then you can change yourself, learn something and grow wiser. Most people want everyone else in the world to change themselves. Let me tell you, it's easier to change yourself than everyone else."
12. "Successful people ask questions. They seek new teachers. They're always learning."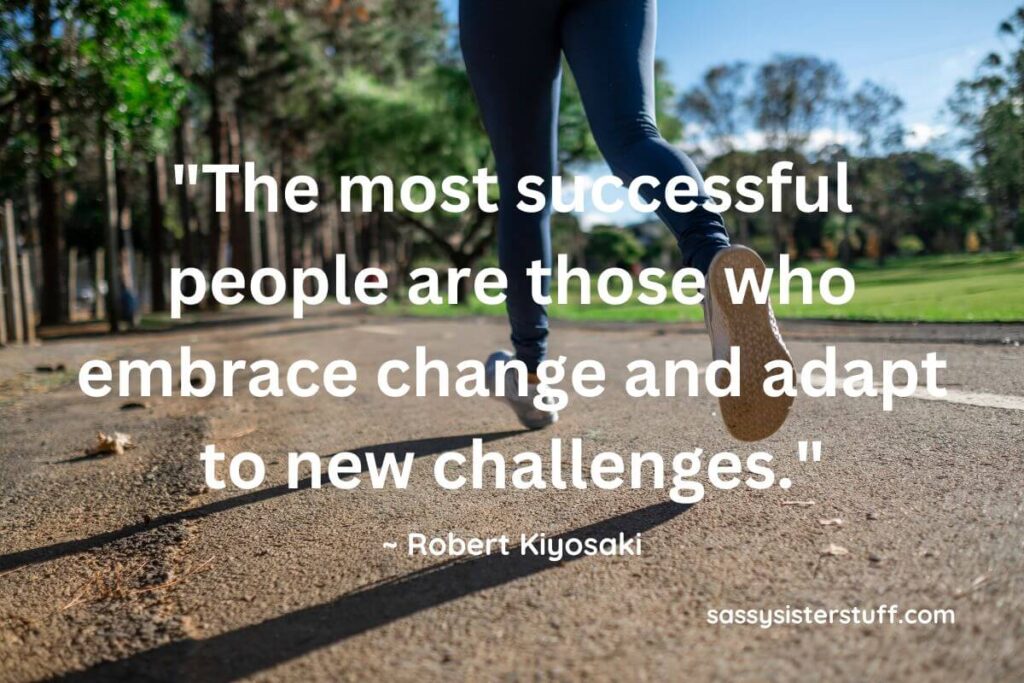 13. "Winners are not afraid of losing. But losers are. Failure is part of the process of success. People who avoid failure also avoid success."
14. "It's not the smart who get ahead, but the bold."
15. "Don't let the opinions of the average man sway you. Dream, and he thinks you're crazy. Succeed, and he thinks you're lucky. Acquire wealth, and he thinks you're greedy. Pay no attention. He simply doesn't understand."
16. "The most successful people are those who embrace change and adapt to new challenges."
17. "In the world of business, the people who are most successful are those who are doing what they love."
18. "Your future is created by what you do today, not tomorrow."
19. "It's not what you say out of your mouth that determines your life, it's what you whisper to yourself that has the most power."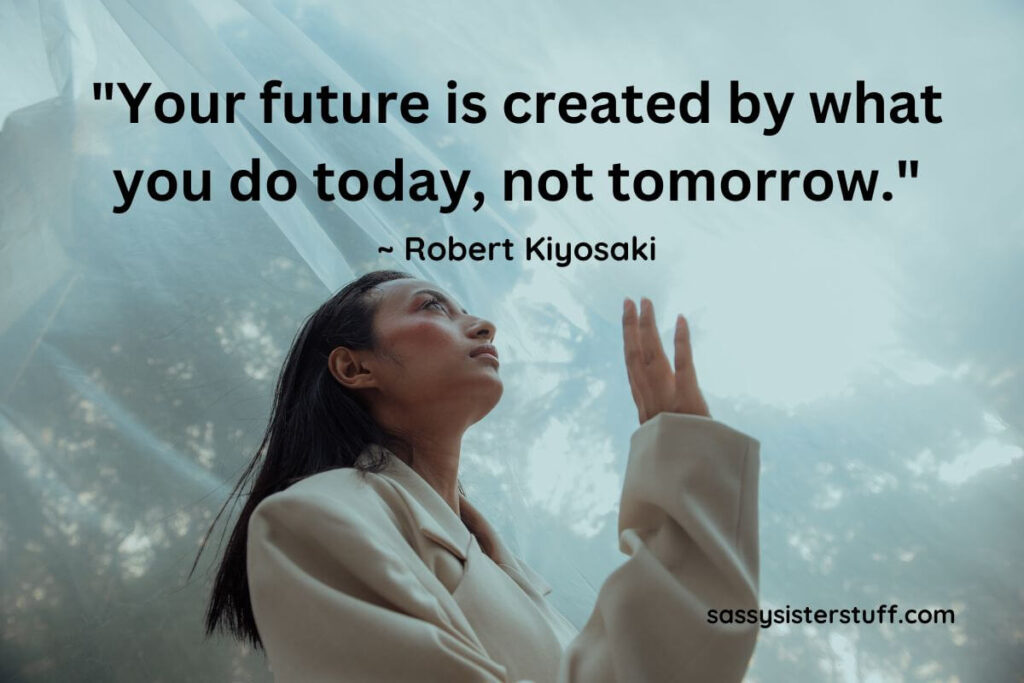 20. "The biggest challenge you have is to challenge your own self-doubt and your laziness. It is your self-doubt and your laziness that define and limit who you are."
21. "The only way to deal with your fears is to face them head-on."
22. "I'd rather welcome change than cling to the past."
23. "The most successful people are those who are willing to do what others won't."
24. "As a nine-year-old kid, when I stepped up to bat or played first base or catcher, I wasn't me. I pretended I was a famous baseball player. It's one of the most powerful ways we learn, and we often lose that as adults."
25. "A mistake is a signal that it is time to learn something new, something you don't know before."
26. "A winning strategy must include losing."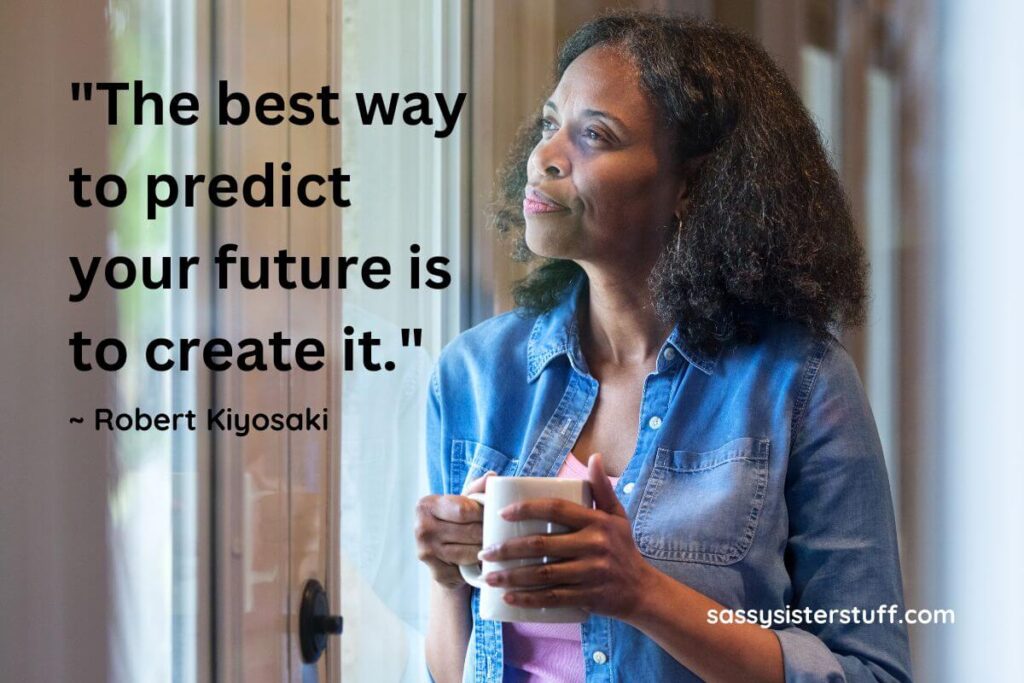 27. "The greatest secret of winners is that failure inspires winning; thus, they're not afraid of losing."
28. "If you want to go somewhere, it is best to find someone who has already been there."
29. "A plan is a bridge to your dreams. Your job is to make the plan or bridge real, so that your dreams will become real. If all you do is stand on the side of the bank and dream of the other side, your dreams will forever be just dreams."
30. "Losers quit when they fail. Winners fail until they succeed."
31. "F.O.C.U.S. – Follow One Course Until Successful."
32. "Sometimes you win, sometimes you learn."
33. "You and only you are responsible for your life choices and decisions."
34. "Confidence comes from discipline and training."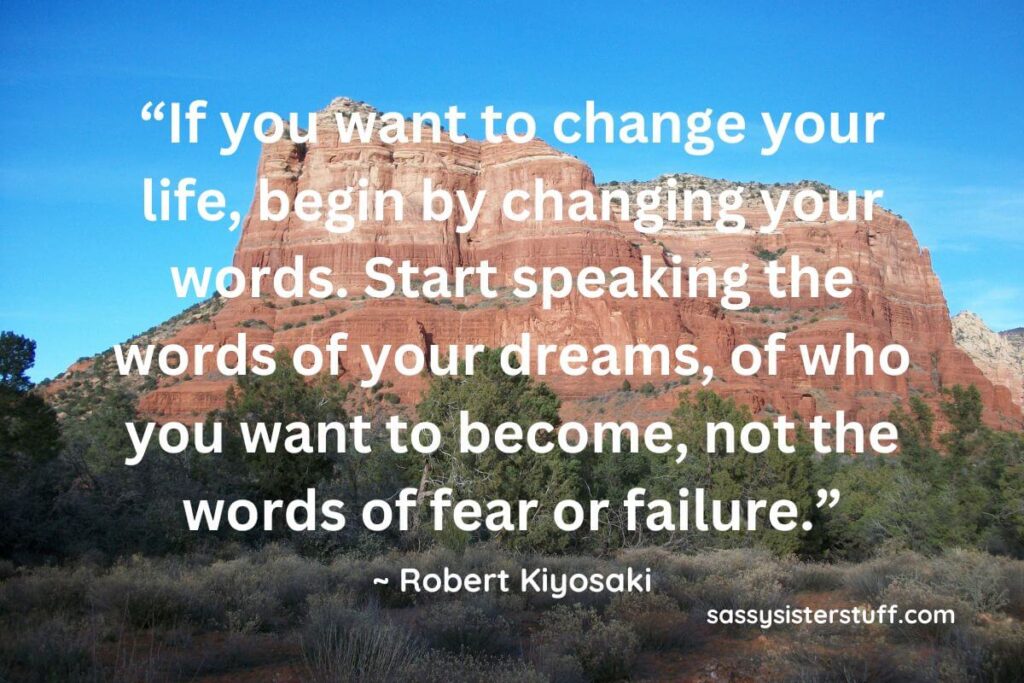 35. "Remember, your mind is your greatest asset, so be careful what you put into it."
36. "Don't waste a good mistake, learn from it."
37. "Start small and dream big."
38. "If you want to change your life, begin by changing your words. Start speaking the words of your dreams, of who you want to become, not the words of fear or failure."
39. "The biggest risk a person can take is to do nothing."
40. "Emotions are what make us human. Make us real. The word 'emotion' stands for energy in motion. Be truthful about your emotions, and use your mind and emotions in your favor, not against yourself."
41. "We all have tremendous potential, and we all are blessed with gifts. Yet, the one thing that holds all of us back is some degree of self-doubt. It is not so much the lack of technical information that holds us back, but more the lack of self-confidence."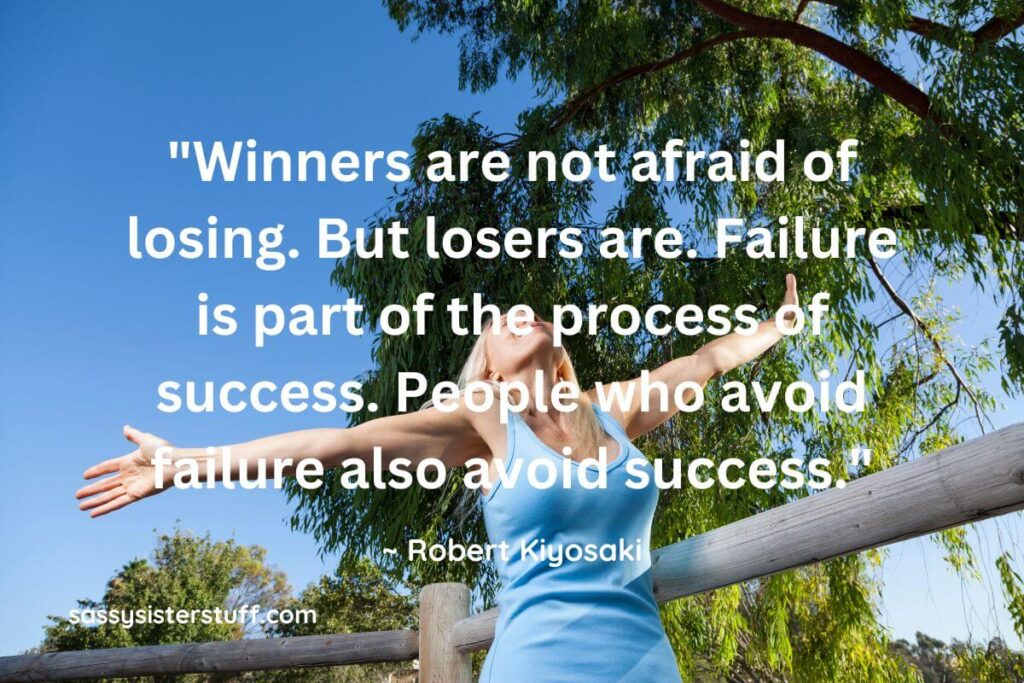 42. "People who avoid failure also avoid success."
43. "There is always risk, so learn to manage risk instead of avoiding it."
44. "Know a little about a lot."
45. "We only memorize historical dates and names, not the lesson."
46. "Life is sometimes tough when you do not fit the standard profile."
47. "Sometimes you win and sometimes you learn. But have fun. Most people never win because they're more afraid of losing."
48. "Sight is what you see with your eyes, vision is what you see with your mind."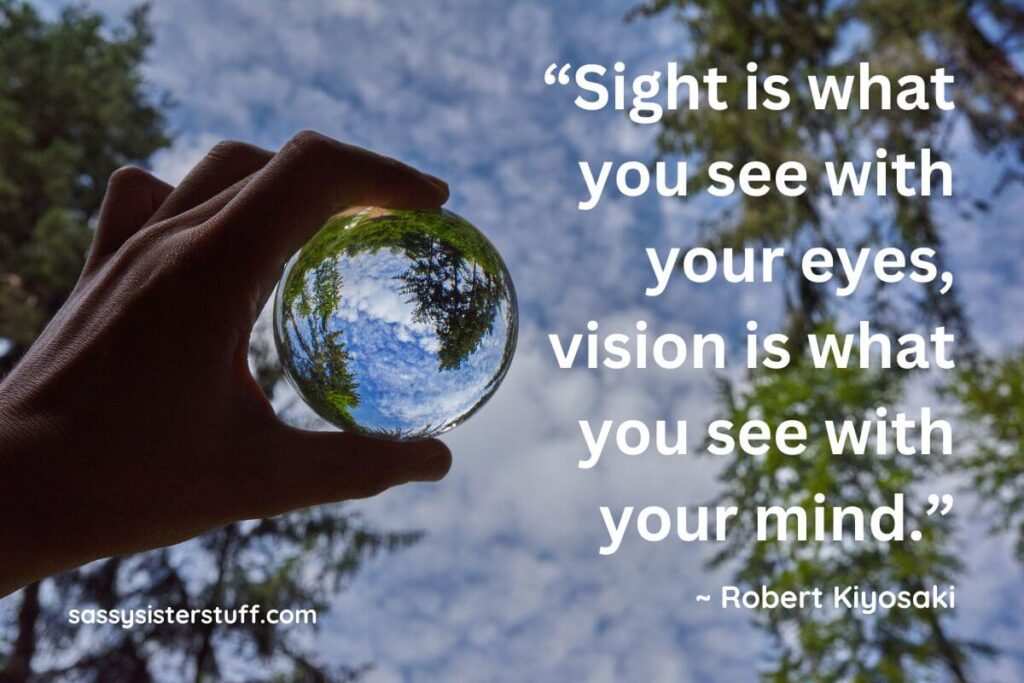 Final Thoughts: Rich Dad Poor Dad Quotes
Robert Kiyosaki, is a well-known author and educator on personal finance and investing. But, as you can see by the Rich Dad Poor Dad quotes above, his words reflect concepts of personal growth and mindset that we can use in our everyday lives — not just in our financial education.
I see themes related to confidence, hope, vision, risk, dreams, mindset, fear, acceptance, emotions — as well as investing in yourself and why you should never stop learning! I think you'll agree that Kiyosaki is a man of much wisdom!
I hope have found these quotes insightful and inspirational. Rich, poor, and everywhere in between — we are all the same in so many ways and only want to make our lives better.
Save these quotes and look over them frequently to help change your mindset about positivity and personal growth. Consider the words and let them guide you toward a happier and more successful life.
You may find these related articles are helpful, also:
Love to ALL! ~ Susan