50 Super Simple Tips for Living Your Best Life
There is an abundance of information available to us about living your best life — blogs, podcasts, books, websites, articles, social media, TED talks, and more — but I have collected 50 super simple tips that anyone can follow in order to live your best life! Many of them are basic life skills that my mother taught me as a child — and I have tried to teach them to my children and grandchildren.
I have put these tips in a simple listicle format so you can easily read through these simple rules for living your best life as a reminder, when needed. I will also include a download at the bottom of this article for you to PRINT.
I hope you always live your life to the fullest with the best intentions. We are all just trying to learn how to live the best life possible, right? All we can do is try our best!
(You'll also find some beautiful living your best life quotes in this article. I created them with my favorite online graphic design tool, Canva.com.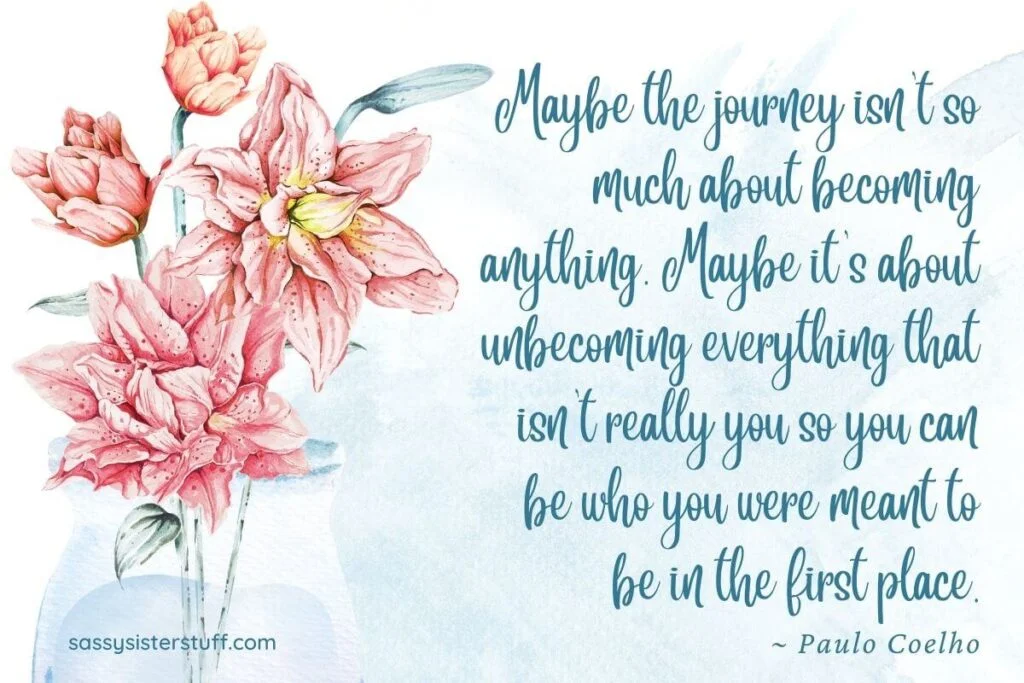 ---
You may also want to check out 50+ Inspirational Quotes About Living Life on Your Own Terms for additional support with living your best life!
---
50 Super Simple Tips for Living Your Best Life
Are you ready to learn how to start living your best life? Just use these super simple tips as a guide and you'll be on your way!
1. Say "I love you" often.
2. Do something nice for another person every day.
3. Listen more, talk less.
4. Strive for progress, not perfection.
5. Don't be afraid to admit when you make a mistake.
6. Be kind to unkind people.
7. Cultivate good manners.
8. Realize and accept that life isn't fair.
9. Be mindful and present.
10. Have a grateful heart.
11. Let go of fear and worry.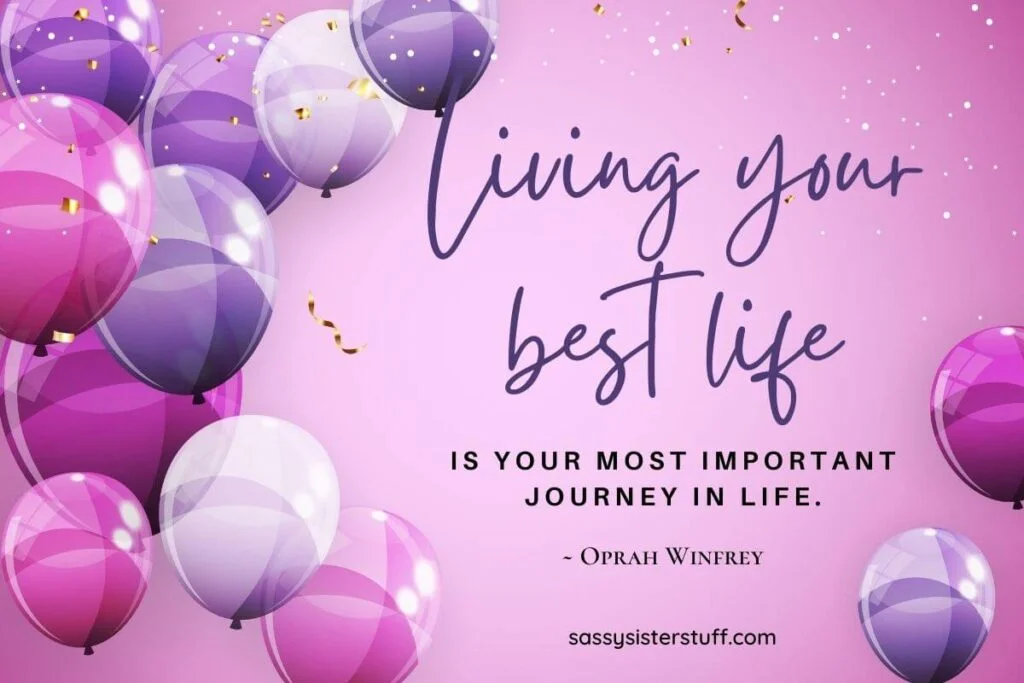 12. Stop blaming other people.
13. Don't make excuses for your behavior.
14. See the good in people.
15. Stop criticizing and judging other people.
16. Be humble and generous.
17. Learn from the past.
18. Plan for the future.
19. Don't sweat the small stuff.
20. Remember, it's all small stuff.
21. Donate older items to charity.
22. Spend time alone each day.
23. Let go of things you can't control.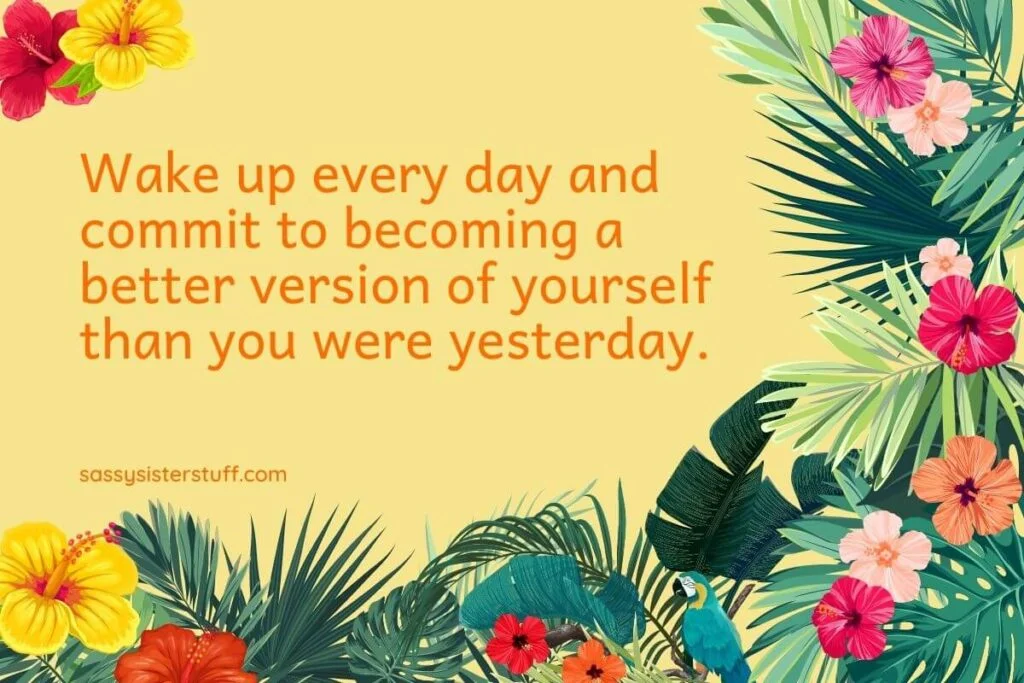 ---
Related Article: 9 Perfect Reasons Why You Should Do What You Can, With What You Have, Where You Are
---
24. Accept what cannot be changed.
25. Count your blessings, not your troubles.
26. Do the right thing.
27. Stop comparing yourself to others.
28. Find your compassion and empathy for others.
29. Let go of anger and resentment.
30. Create and maintain a positive mindset.
31. Choose joy and happiness.
32. Use self-control and calmness as super powers.
33. Be organized.
34. Appreciate the people in your life.
35. Be honest and truthful.
36. Commit to constant personal growth.
37. Be forgiving.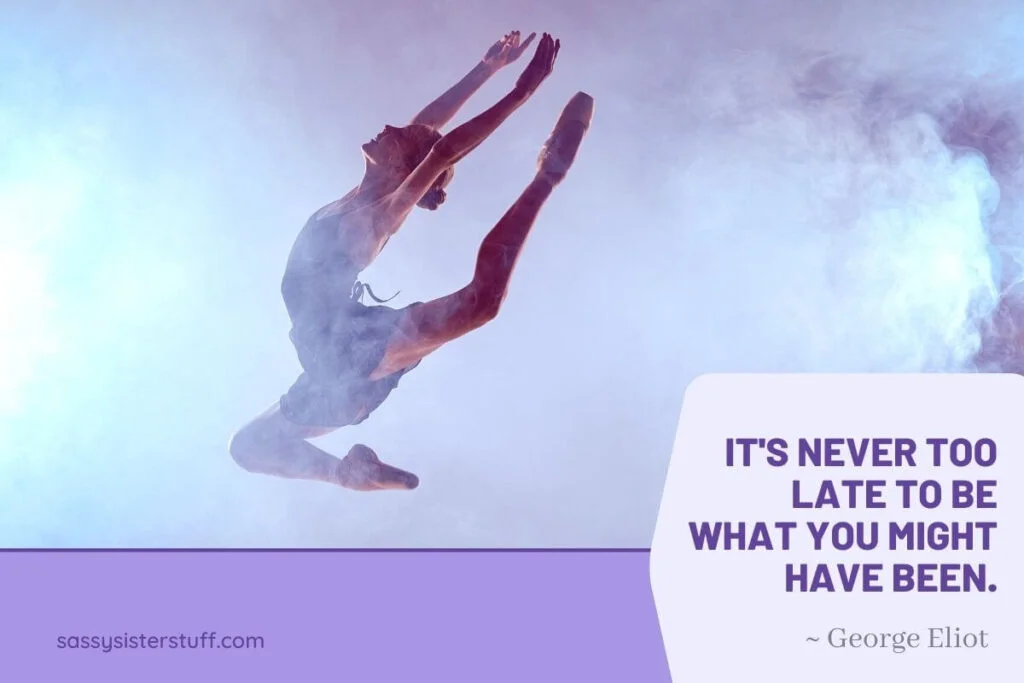 38. Always do and be your best.
39. Be part of the solution, not the problem.
40.Stop arguing.
41. Learn to laugh at yourself.
42. Have fun.
43. Speak well of others.
44. Stop competing.
45. Get proper exercise.
46. Drink plenty of water.
47. Sleep enough.
48. Eat healthy foods.
49. Travel, adventure and explore.
50. Smile more.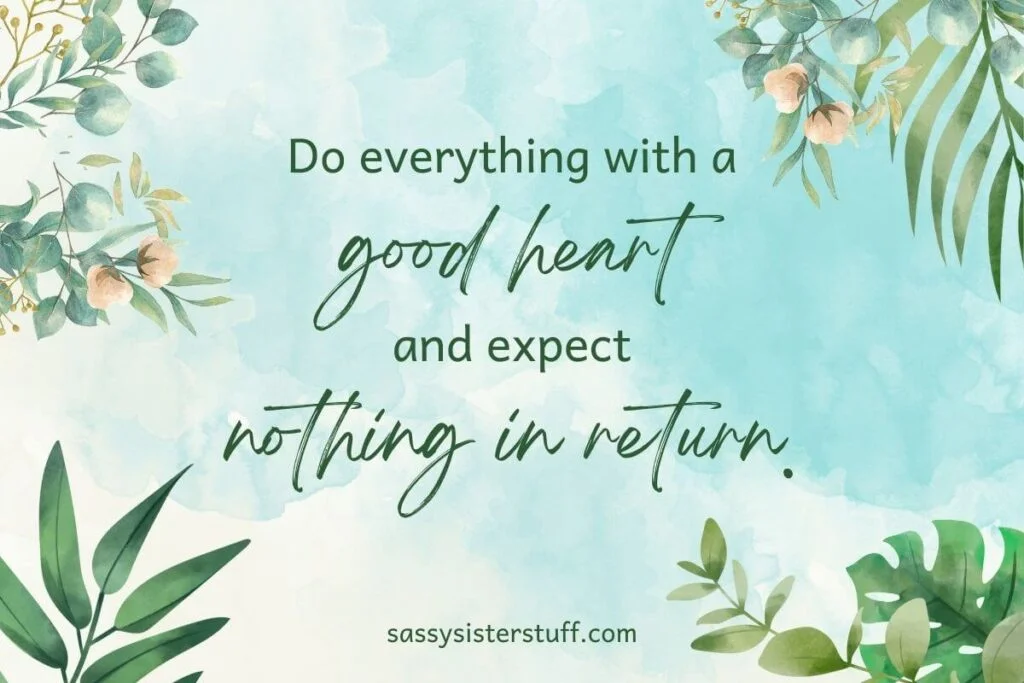 Final Thoughts: How to Start Living Your Best Life
Is there anything on this list that does not resonate with you in some way? Is there anything difficult? Think about each item for a few seconds if you have any doubts — they are rather simple tips for living your best life!
It may be just a matter of a mindset shift for some of you. For others, you may need to make some small lifestyle adjustments for better sleep or exercise. For others, you may need to spend some time considering the simple meaning behind some of these tips. But they are all rather basic, common sense tips!
Just let go of nastiness and fear-based behaviors… let go of competitive or resentful thoughts… let go of your ego… embrace kindness and simplicity in life… protect your mental health with positivity… learn to enjoy life among the little things that make life beautiful. Live with gratitude in your heart and appreciation for what is — rather than what isn't.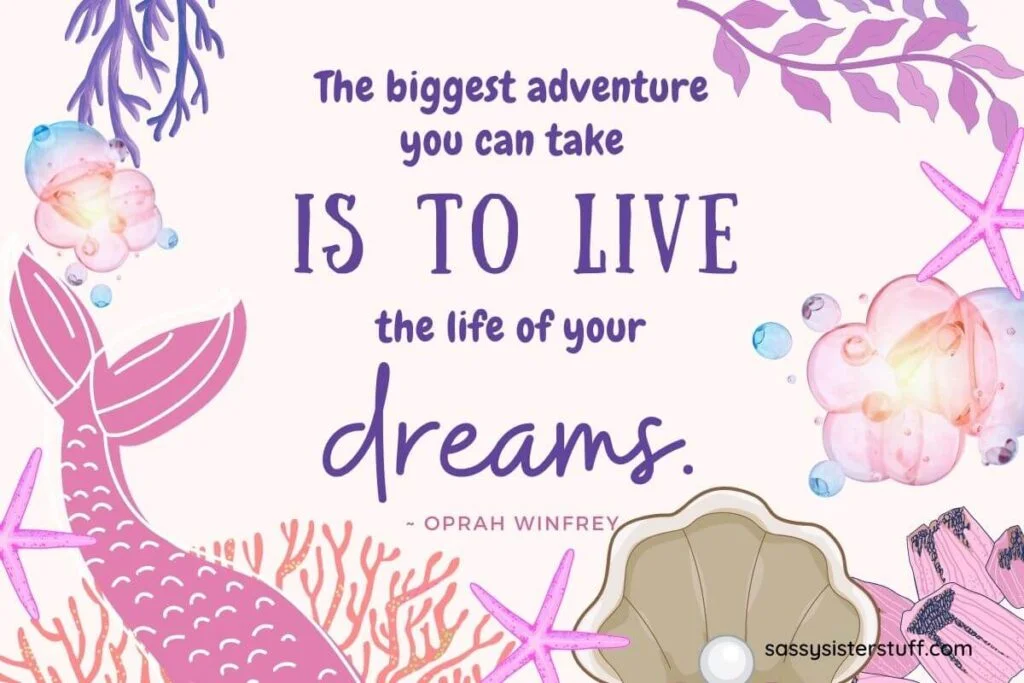 Here you can download a printable copy of this list created in Canva.com. Enjoy!
For a little more inspiration, check out 18 Surprising Reasons to Keep Smiling. A smile is the best way to maintain good health and happiness so you can start living your best life!
You may also want to learn to cultivate your happiness with a heart of gratitude. There is a clear and distinct connection between happiness and gratitude. And these two emotions support living your best life!
---
Pin to Pinterest for Later
---
I would love to know your thoughts and feelings about living your best life! I understand it's not possible to be happy, happy, happy for every second of every day — but I believe we can certainly be happier and more satisfied in life by following these 50 super simple tips! Good luck!
Love to All! ~ Susan
50 Super Simple Tips for Living Your Best Life | Which Tips Do You Value the Most?
Share your thoughts in the comments:)