43 Great Ideas for a Calm Corner (Emotional Escape Space)
In this article, I will share my personal experiences with creating a Calm Corner in my classrooms when I was an educator, and an Emotional Escape Space in my home for my family. But first, I want to introduce you to these ideas and the purpose behind them.
I had Calm Corners in my classrooms even in the 1990's before they had a name. You can probably imagine that they were used as a strategy to give escalating students a chance to calm down in a quiet, calm location away from others.
Even way back in the 1970's, I had an Emotional Escape Space that I created for myself in my bedroom. I was a highly emotional child who often needed time alone to decompress. At the age of ten, I knew what I needed in my space to help me collect myself.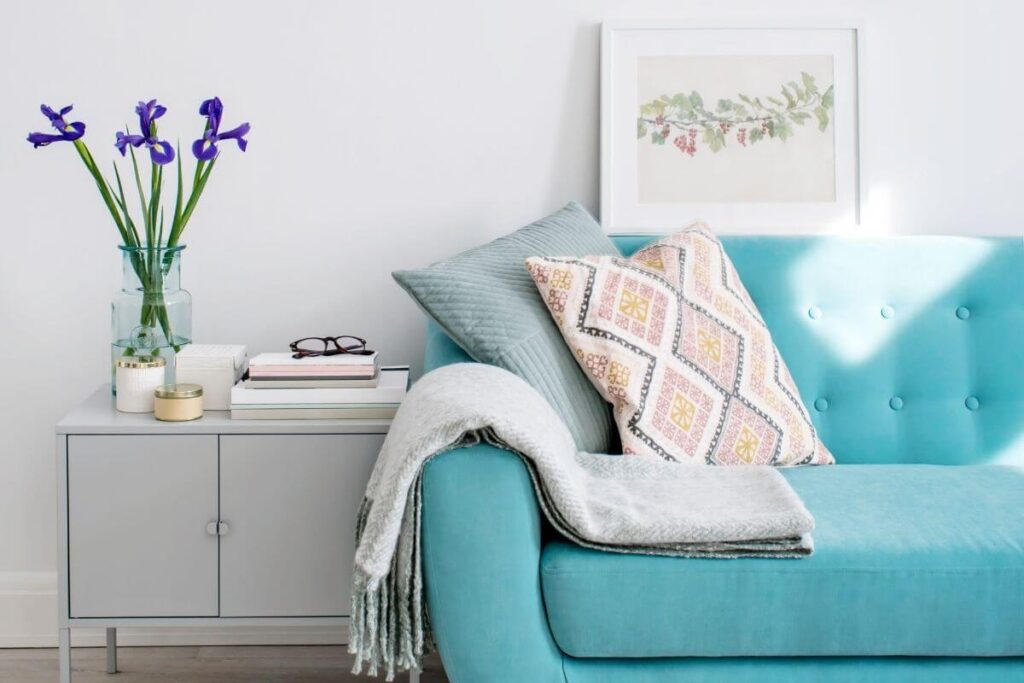 Over the years, as I studied special education and became an Exceptional Needs Specialist, I learned the reasons why these spaces worked well for many people. Now here I am writing about wellness and self-care, and I can share first-hand how I created these spaces and how they worked. These spaces can help you live your best life at any age because they support your emotional and mental health.
Let's get started! Thank you for being here. Whether you are a teacher… a parent.. or a human being looking for self-care and wellness strategies, I think you'll find some helpful information here!
---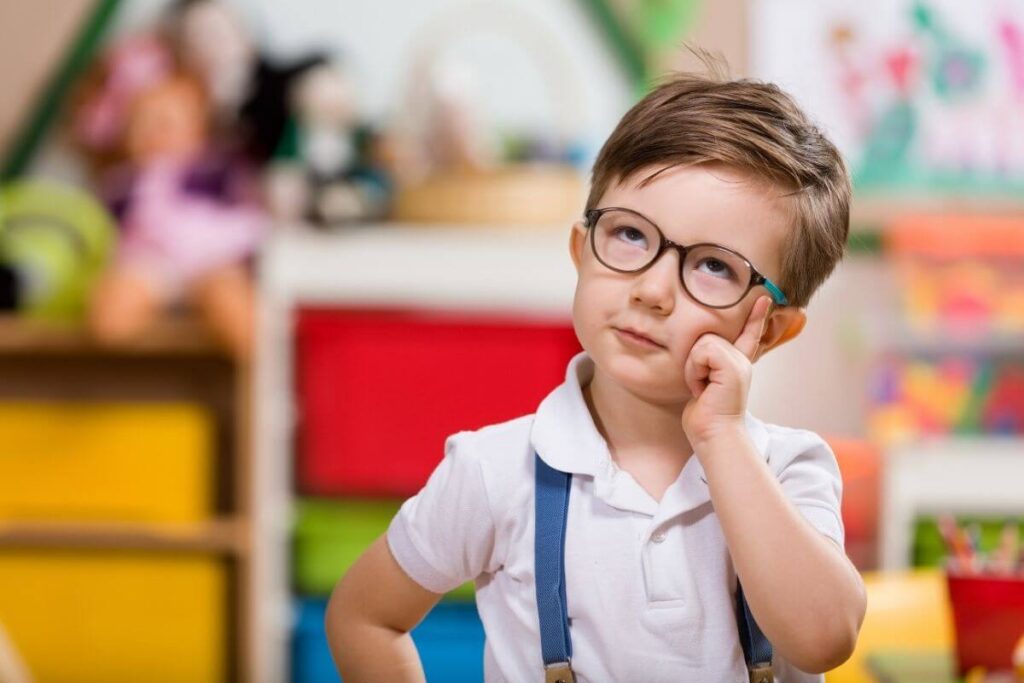 What is a Calm Corner?
Generally, a calm corner is associated with classrooms and/or school counsels who set up a special space for children who are struggling with their emotions and feelings. Rather than disrupt teaching, the acting-out or escalated child can be directed to go to the Calm Corner — not as a punishment — but as a time to de-escalate.
A calm corner can also be set-up in your home to meet the needs of a child who struggles with behavior or emotional regulation. You can use a calm space for children as young as toddlers to help distract them from a tantrum.
Calming corners provide a safe place for children to use and improve their self-regulation skills. They have proven to be a very successful strategy for classrooms and homes. It's a place where children can go to calm down if they feel their emotions spiraling out of control. It's very important to remember that a calm-down corner (or space) is not a punishment.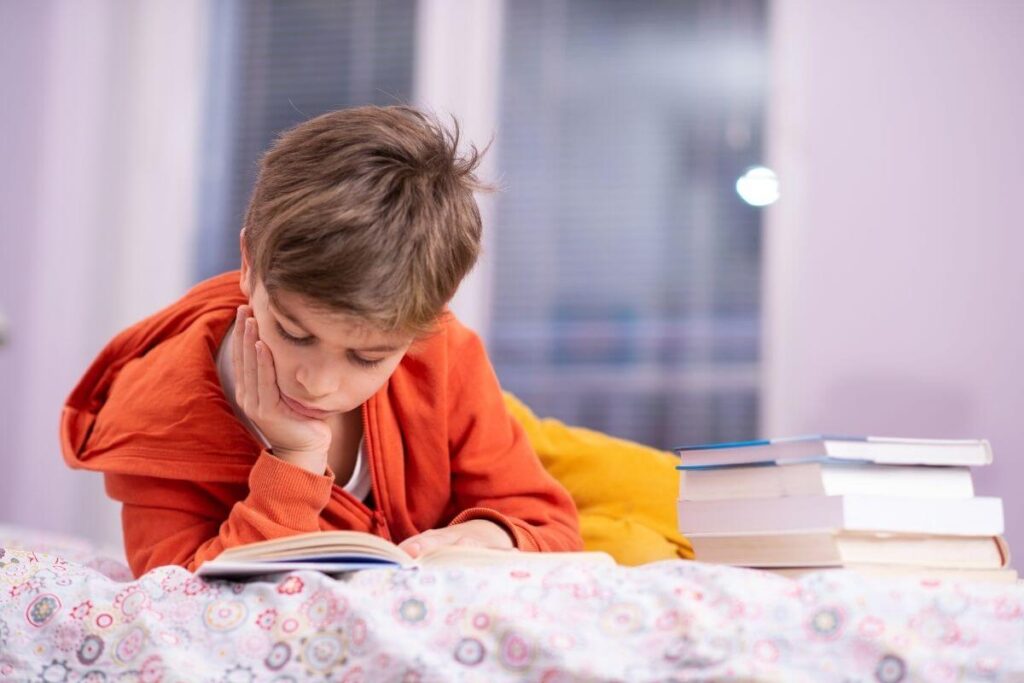 The classroom calm corner might be located near the teacher's desk where other students cannot interact with the child in crisis, or behind a short bookshelf where they can have some privacy. But it should always be in a location where the adult can see the child in crisis at all times. It should be a quiet space for the child to have a break from other kids and get his/her behavior under control. Hopefully with the use of the tools and strategies that have been placed strategically at the calm corner.
A good calm corner will have engaging activities that will help students focus on social emotional learning, coping skills, and emotional regulation. They will be researched-based calming strategies and calm corner resources that support emotional learning. Students spend time alone developing their own coping strategies that help to improve their behavior while also calming down in a safe, comfortable space.
Calm Corners can also be used for brain breaks when children just feel overwhelmed and need a break from the intensity of the classroom or what's going on around them.
Interestingly, it is very important for a child who has spent time in a calm corner to clean everything up and put everything away before returning to regular activities. This is part of the strategic learning involved in teaching appropriate behaviors and emotional regulation.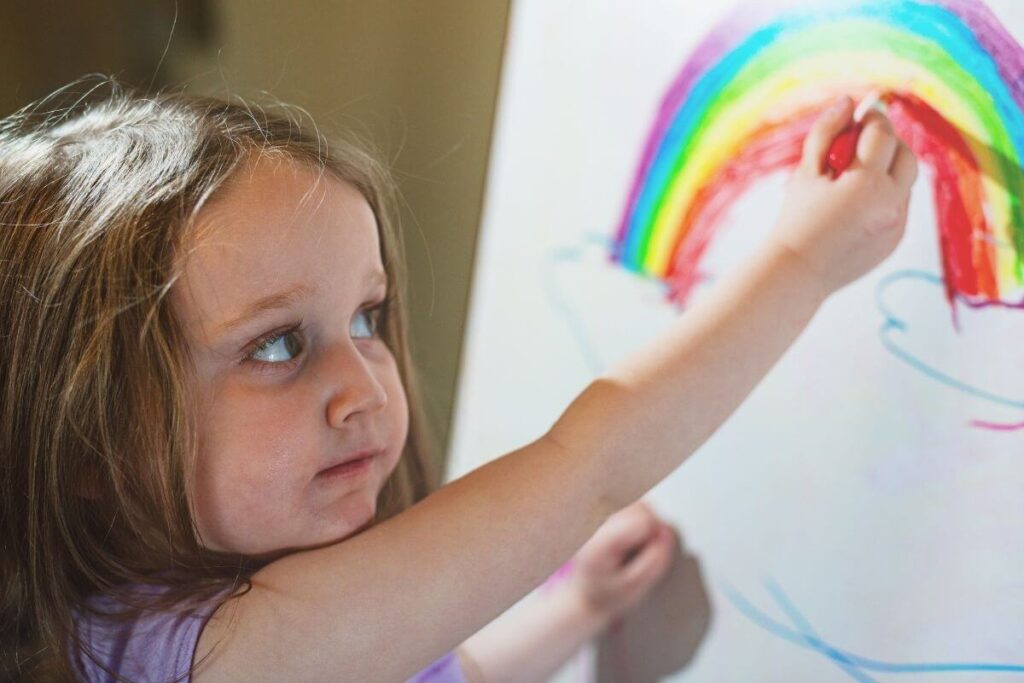 Calm Corner Ideas
Your Calm Corner should be minimalistic and organized but contain enough engaging activities to keep a child focused. If you are creating a calm corner for your child at home, you can customize it for his/her interests.
Ideally, you will see some activities that help the child think about coping skills, appropriate social skills, problem solving, executive functioning, growth mindset, managing emotions, conflict resolution, decision-making skills, teamwork, and other behaviors that impact learning and social/emotional development.
---
Related Article: Life Skills Are More Important than Academics
---
You should also see some activities that the child genuinely enjoys so he/she can fully relax before debriefing with the teacher or counselor about the inappropriate behavior. Debriefing is an essential part of the strategy behind a calm corner when used with children.
The Calm Corner should be physically warm and cozy so the child feels safe and comfortable. This is not an area for punishment.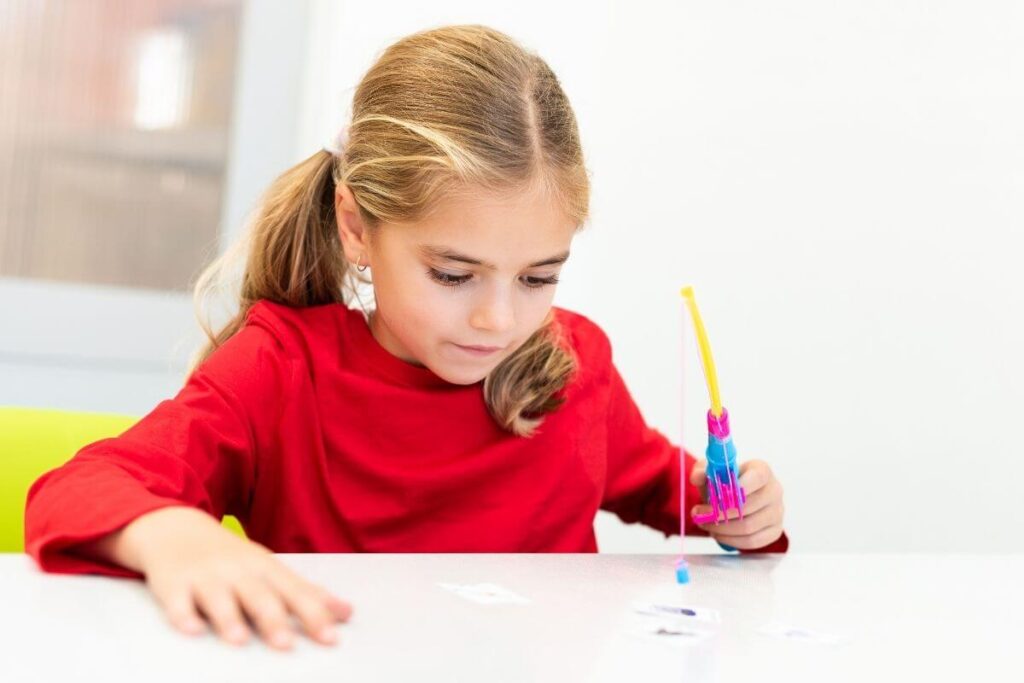 These are some items you may find in a Calm Corner:*
Bean bag chair
Blanket
White board(s) and markers
Books (can be put in a basket or on a shelf)
Audio books (if applicable and appropriate)
Writing paper or journals and writing tools (maintained in an organizer)
Variety of papers and design tools (maintained neatly in an organizer)
Glue, safety scissors, crayons
Calming coloring pages or books
Simple puzzles
Games that can be played individually
Cards that can be enjoyed individually
Calming music
Head phones
Soft light(s), if possible
Rug or soft mat
Fun worksheets (especially those based on the targeted learning)
Pillows
Bubbles
Playdough
Stress balls or fidget toys
Slinky
Glitter ball, stick, or jar
Sensory activities (touch, see, hear, smell — let's avoid taste)
Signs and labels with key words
*The above items may be considered for a Calm Corner based on student or child needs, but they would not likely ALL be included in any one space. These are just possible ideas for consideration.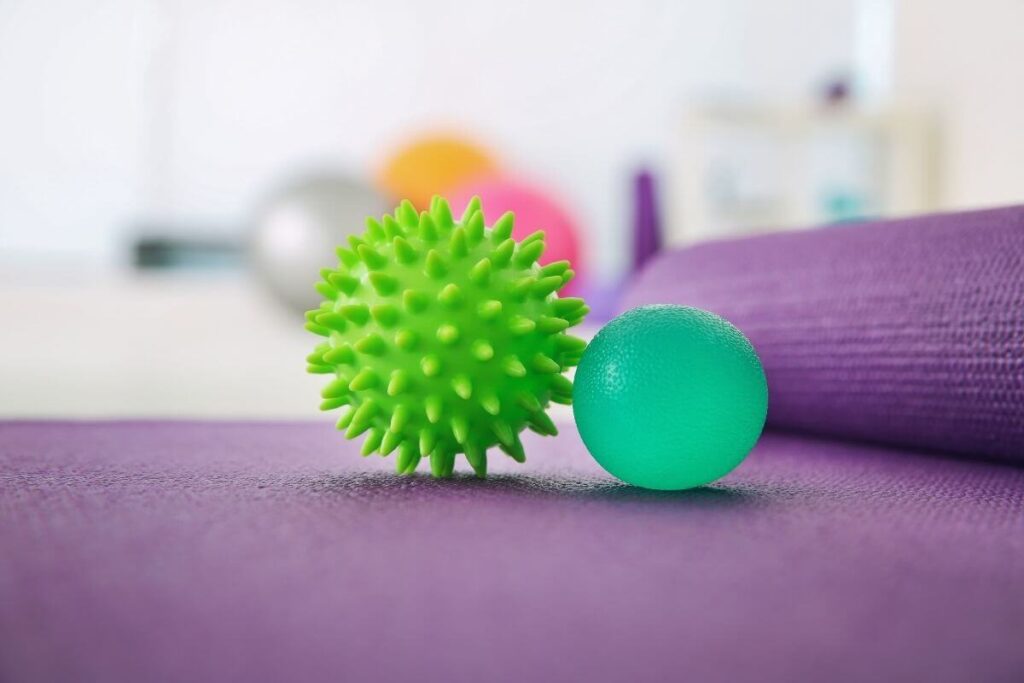 Follow-Up Discussion for Children Who Access a Calm Corner
An adult should always talk to a child who has spent time in a calm space. These are some basic questions that should be discussed to make sure the child has given thought to better ways to deal with strong emotions. Of course, additional discussion may be necessary to meet the specific needs of individual children.
What were you feeling? How did your body feel when you had those emotions?
What happened before you started feeling this way? What caused you to feel this way?
How did you handle your emotions?
What would be a better way to handle your emotions the next time?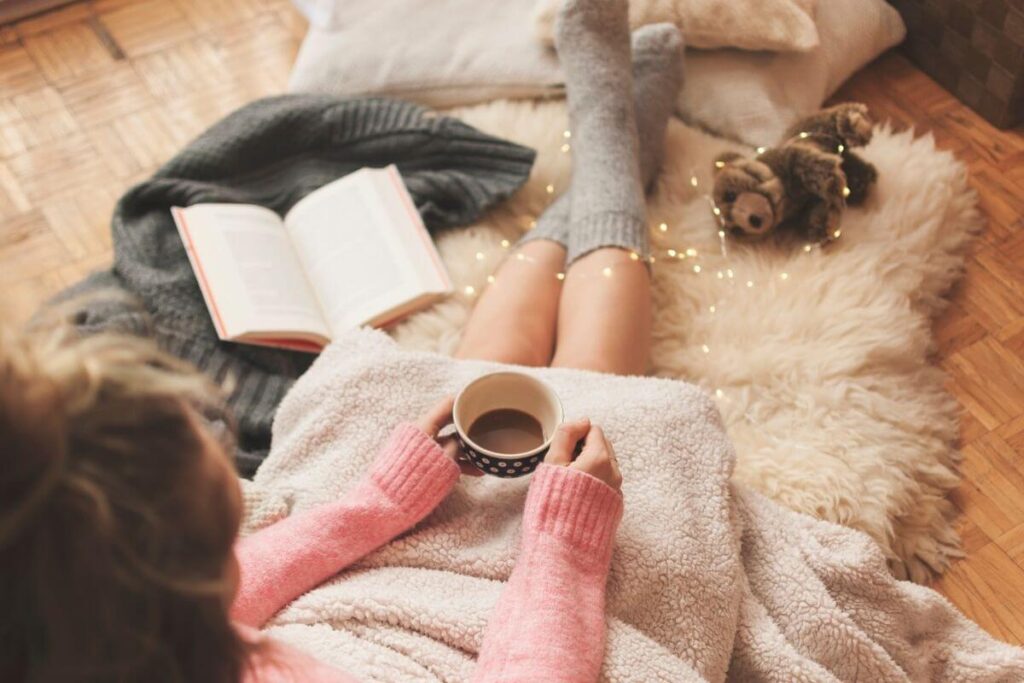 ---
Related Article: 21 Practical Ways to Protect Your Energy in Difficult Times
---
What is an Emotional Escape Space?
No, it has nothing to do with the newest Escape Room attraction downtown! In fact, I really wish someone had come up with a better name for an emotional escape space — more commonly referred to as an emotional escape room. I have chosen to call it an emotional escape space here simply because most people do not have an extra room in their home, or at their workplace, to dedicate a whole room to emotional wellbeing. It would be nice though, wouldn't it?
I first mentioned a special space for relaxation and calming moments in my article about how to bring more cozy into your life and the hygge lifestyle. I included a whole section on how to create a cozy oasis in your home.
You want this area, or room, to be a specific space where you can rest, relax, and recharge. Or in the case of an emotional escape space, you want to be able to de-escalate if you are emotionally charged, overwhelmed, or upset about something. The setup can be the same — the purpose is similar.
If you are overwhelmed, frustrated, losing your mind, stressed, angry — you get the idea — you can use an emotional escape space to get grounded, shift your mindset, and pull yourself together.
By the way, did you know you can be addicted to stress? Yep! You may want to consider 24 serious signs you may be addicted to stress. I was shocked to learn about some of the signs!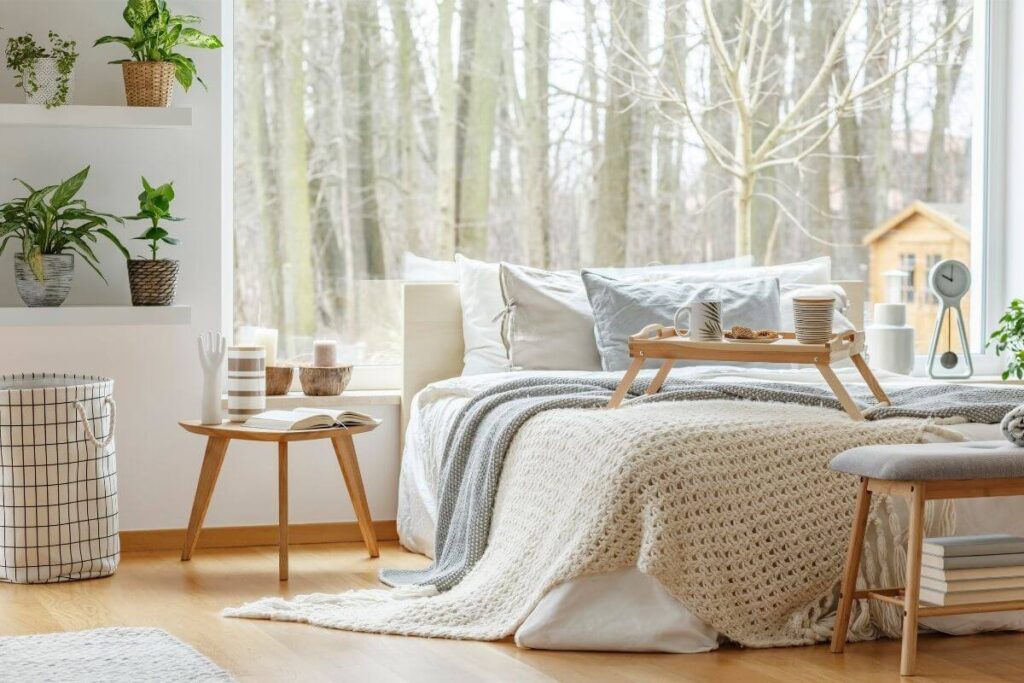 The last thing you need when you are highly charged or emotionally overwhelmed is clutter, voices, people, and chaos. You need quiet, calm, simplicity, and cozy. And that is the purpose of an emotional escape space.
National World News recently published a great article about emotional escape rooms. However, the title says these spaces are "projected to be the next big wellness trend in 2022." While I am very glad that these spaces may become more popular and more people may use them, I don't think they should be a trend. I think of a trend as something that comes and goes.
We need Calm Corners and Emotional Escape Spaces to be available in all classrooms, homes, and workplaces because they make good sense for mental health and wellbeing. Yours and mine.
Of course, if you don't have an extra room available for an Emotional Escape Room, you can always create a small space or a sanctuary corner for a getaway that supports your emotional wellbeing. You could combine ideas from a calm corner and an emotional escape room depending on the ages and needs of the people in your home.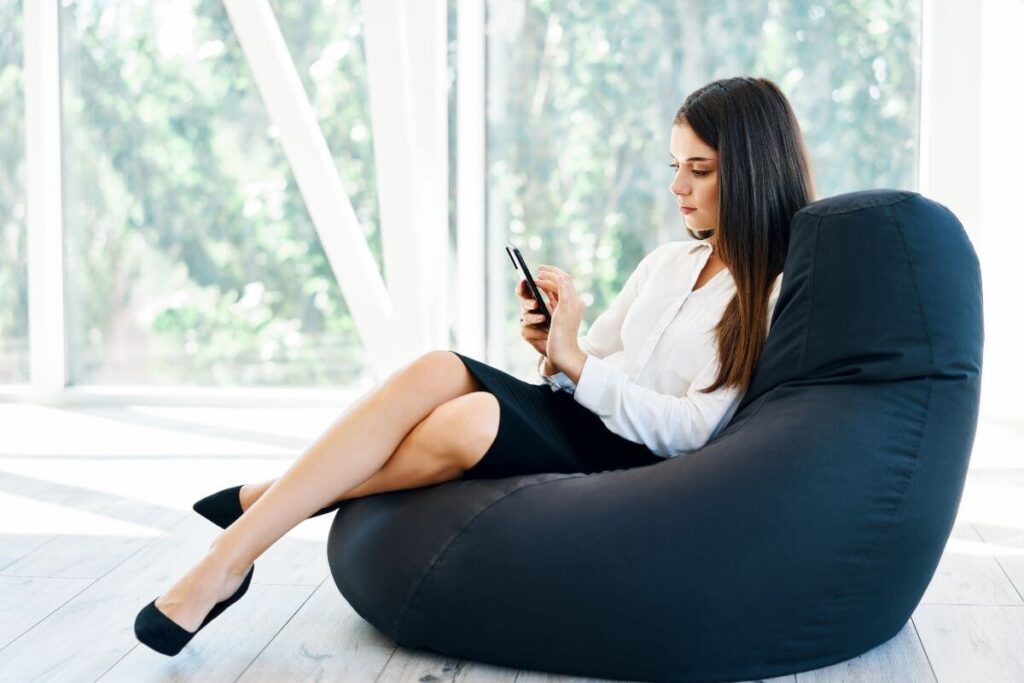 Ideas for Your Emotional Escape Room (or Space)
A home or work calming space should be set-up in accordance with personal likes and needs in mind. It can be simple. It should be as calming as possible given the space available. And remember, it should be used when anyone feels the need for an emotional break.
These are some items that may be included in an Emotional Escape Room:**
Soft pillows
Warm blanket
Favorite books
Minimalist decor
Soft color palette, if possible
Soft light
Fairy lights
Soft soothing music
Comfy furniture that you can snuggle into
Plants
Nature artwork
Candles
Essential oils
Adult coloring books and tools
Feelings wheel
Noise-cancelling headphones
Water
**These items are just suggested ideas to consider for your Emotional Escape Space.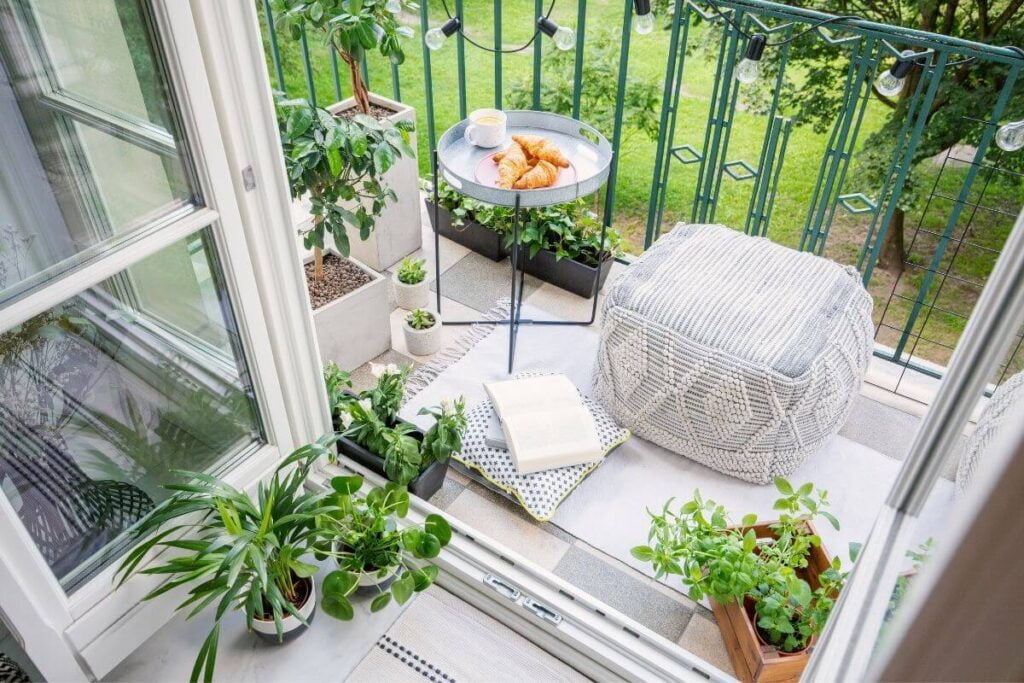 Common Terms for Calming Spaces
There are a variety of terms used for these calming spaces that are strategically used to help people regain their composure and stabilize before an outburst and without needing intervention. But they all have the same purpose. These are some of the most widely used alternative terms:
Safe Space
Rage Room
Tiny Library Room
Home Massage Room
Sensory Corner
Calming Corner
Calming Corner for Adults
Emotional Escape Room
Restorative Space
Crystal Space
Sanctuary
Home Retreat
Calm Down Corner
Social Skills Escape Room
Classroom Calming Corner
Calm Center
Comfort Corner
Cozy Corner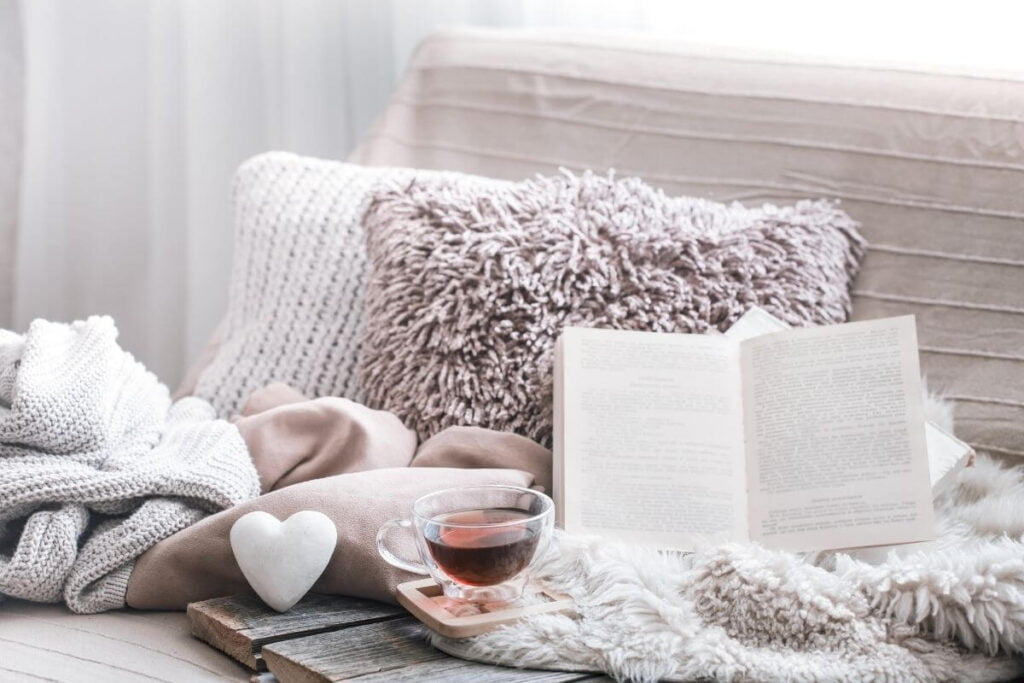 Examples of Calm Corners and Emotional Escape Spaces
Let me share just four examples of the calm spaces and emotional escape spaces I have created for myself, my family, and my students over the years. I've created more than a dozen spaces altogether. I firmly believe they are essential to helping us all develop and maintain a healthy mindset and live a happy life! Give it a try! It's really pretty simple!
My Childhood Calm Corner
Lots was going on in my family when I was 10-13 years old many moons ago. Plus, I was a highly sensitive and emotional child. I needed an escape so I created one!
My calm corner was exactly that! It was a corner in my bedroom — the width of my nightstand — between my bed and the wall. Sometimes no one knew I would hang out there because it was on the other side of the bed from my door. I would lay down, or curl up, on the floor and put on my headphones. I had a turn-table (remember them?) in the corner and lots of vinyl records of my favorite teen idols, and I would enjoy my music. I had a soft rug on the floor and would close the window blinds, turn off the light, and just float away until I calmed down.
This was a little different than things today because I created my calm space and I worked through my emotions myself most of the time. Nowadays, we know it's best practice for an adult to discuss the situation with the child.
A Calm Corner for a Student with Autism
One of my students with autism would need a break from the chaos in her classroom because she would sometimes become extremely upset and could not manage her emotions. She was very articulate and could explain everything quite well, as long as she had quiet time to calm down without interruptions. She was also very artistic.
I had a resource room where I was able to make a calm corner for her with a bean bag chair and a large easel-style white board and markers. She would come to my room when she felt she was escalating and draw a cartoon strip that showed what happened to upset her. I had books available for her if she finished before I could debrief with her. She loved to read.
When we met to discuss what happened to upset her, she reviewed her cartoon with me, including the voice bubble captions. She would go into more detail as we talked and by the time she was done, she would usually have figured out how she could have handled things better. Then she'd return to her classroom — happily!
---
Pin to Pinterest for Later
---
A Calm Space for a Student with Emotional Disturbance
I had a student with emotional disturbance who enjoyed cutting paper. She didn't do anything with the paper, but she enjoyed pretty papers and using scissors. She also liked to draw pictures.
When she was overwhelmed in the classroom, she'd come to my office. I kept a box of materials on a table in the corner for her. It contained pretty scrapbook papers of all sizes, scissors, crayons, and construction paper. She would sit and cut papers and draw pictures at the table until she felt calm enough to return to class.
I would then talk things over with her and she'd happily return to class. Over five years, she began to regulate her emotions well enough that she rarely came to my office for calming.
My Adult Emotional Escape Room
The last 9 years of my life have been the most challenging of my whole life. I turned one of our guest bedrooms into an Emotional Escape Room for times when I needed to escape. Life can be very chaotic sometimes and you just have to do what you gotta do, right?
It was the farthest room from the rest of the house — and the smallest — so it was comfy and cozy. I decorated it in simple florals and yellow walls. The bed was soft and comfortable. The only decor I used were photos of my grandchildren on the dressers. I put an Alexa in the room so I could listen to music and shut out the world. I had a cozy blanket on the bed, a small lamp on the nightstand, and a few small candles.
I also kept a journal and pen in the nightstand so I could write. I would turn off the overhead light and use just the small nightstand lamp for soft lighting. Again, even as an adult, I would mostly listen to music and chill out as I reset my emotions. It became my at-home sanctuary.
This setting would allow me to calm my emotions, de-escalate, and recharge. It helped me manage my emotional and mental health better — and helped me manage my chaotic life better!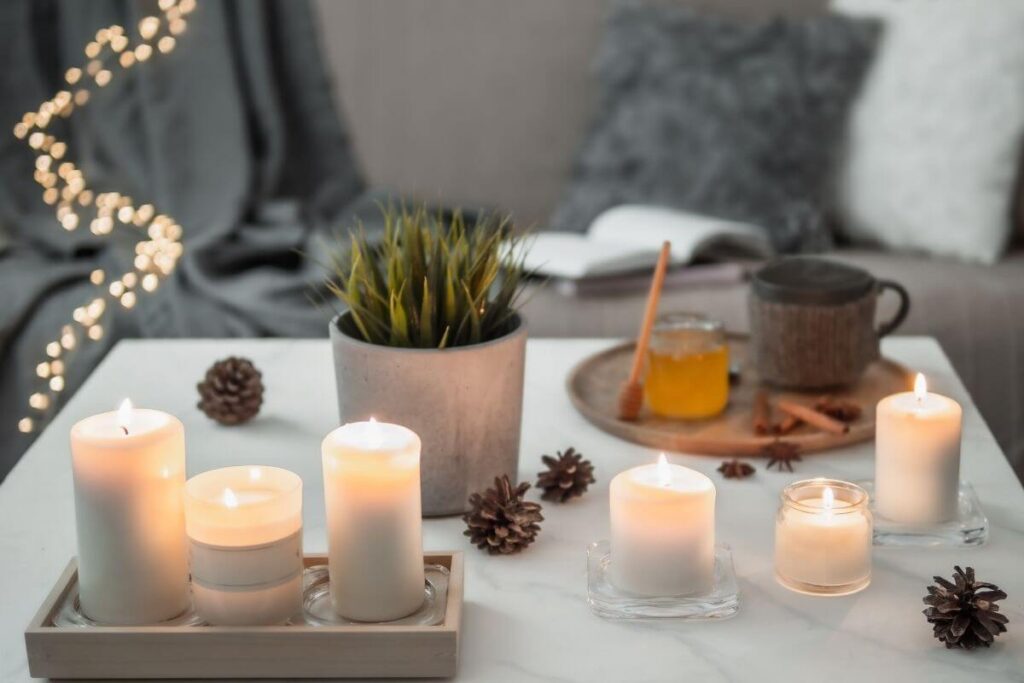 ---
Final Thoughts: Calm Corner or Emotional Escape Space?
Are you feeling the need to have an Emotional Escape Room now? Are you going to create a space to get in touch with your emotions and grab a calm vibe? It's a great opportunity for me-time and self-care, right? You deserve that! Set up your at-home sanctuary with all the things you love and be sure to schedule time into your routine for that space.
Are you considering a Calm Corner in your home or classroom now? Or maybe you already have one? I would love to hear about it! It's been so effective for children I know personally and professional! I'm sure you'll find it helpful with your children or students.
And one final thing — if your workplace doesn't have a space where people can go relax for a few minutes, or de-escalate if they are upset — why don't you suggest the idea? Seriously, talk to your supervisor! I helped create a space at two schools for the staff to grab a few minutes of peace and quiet during the school day and they loved it!
That's all for now, friends! I hope I've covered everything and answered any questions you've had about these concepts! I am genuinely passionate about getting the word out and teaching people about these ideas to help with their emotional and mental health! Won't you join me??
Love to All! ~ Susan
Are You Going to Create a Calm Corner or Emotional Escape Space in Your Home or Business?
Tell us about it in the Comments:)