17 Valuable Tips for Finding Purpose in Life after 50
By the time we reach the age of 50, we have generally left our ego behind and embraced exactly who we are meant to be in life. We don't worry so much about what others think, and we focus more on what makes us happy. But as we pass through this phase of life known as middle-age (ages 40-65), we often develop a need to find a greater purpose.
We hear about finding our purpose all the time, but what exactly does that mean anyway? And if you're happy and fulfilled, is it really necessary to find a purpose in life? Erik Erikson, an ego psychologist, developed a well-known theory of psychosocial development that says YES — we are at a time in our lives when we should have a purpose in life.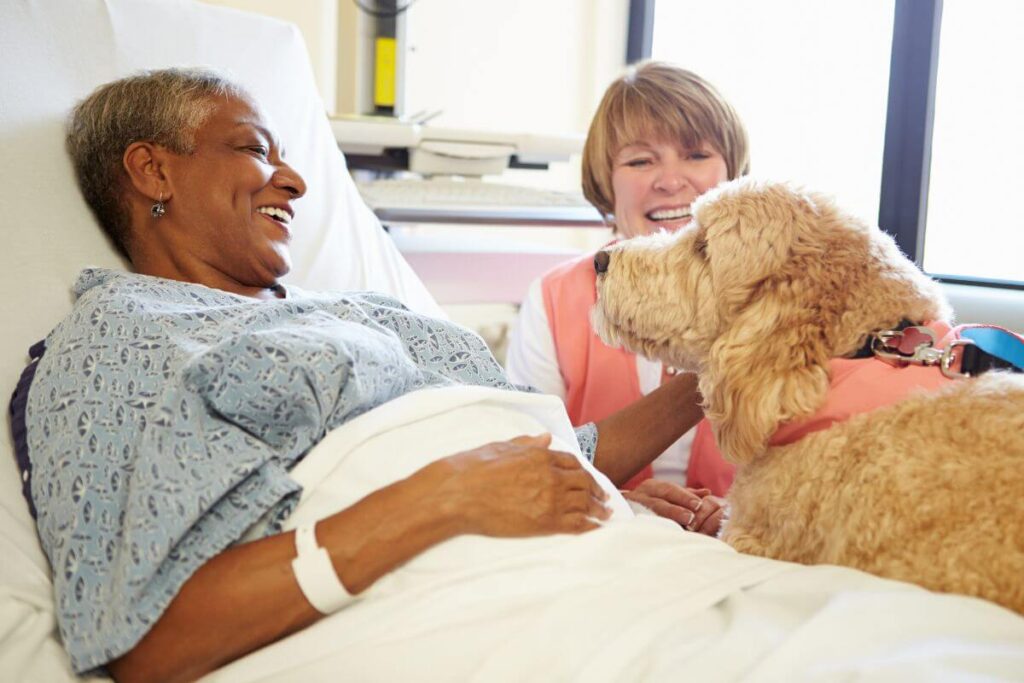 In this article, we are going to examine the benefits of finding purpose in life after 50 and learn how to find that purpose. Believe it or not, there are many reasons to find your purpose rather than just mind your own business and lollygag around in life:)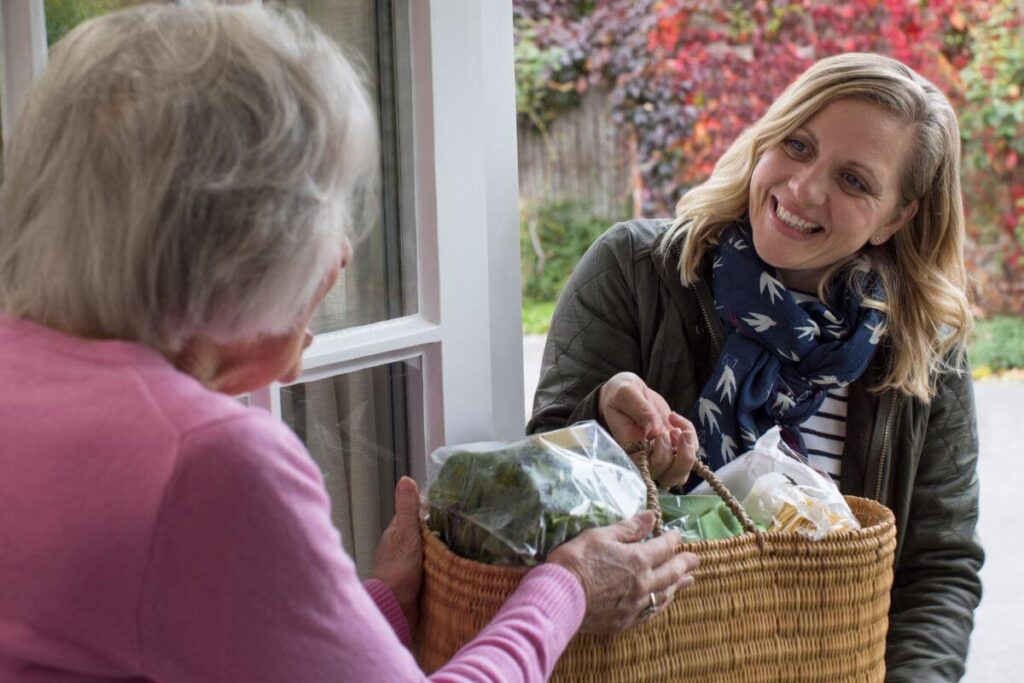 What is Finding Your Purpose?
The Merriam-Webster Dictionary defines the meaning of purpose as: the reason why something is done or used; the aim or intention of something; the feeling of being determined to do or achieve something; the aim or goal of a person; what a person is trying to do, become, etc.
In other words, your purpose is connected to your reason for getting up in the morning and achieving what you want to achieve in this world.
Finding purpose doesn't necessarily mean achieving a specific goal, or a special achievement. It's more of a personal sense of having a deep connection with, and an impact on, the world around you. It can help you develop a better sense of self and find more rewarding journeys in your future.
Your personal sense of purpose guides and sustains you. It is unique to only you because of who you are, what you want to do in life, and who you will become. Purpose is your why.
Your purpose should overlap with what you love and what you feel you're truly good at doing — also known as your passions. Your passions are what brings you happiness and joy in life — your natural desires, talents, and abilities. The things that make you feel confident, productive, and empowered.
You develop your purpose based on your passions as well as practical considerations. When life becomes full of complications and challenges, if you have purpose, you will still be able to connect with your deeper purpose to maintain strength and motivate you to keep going.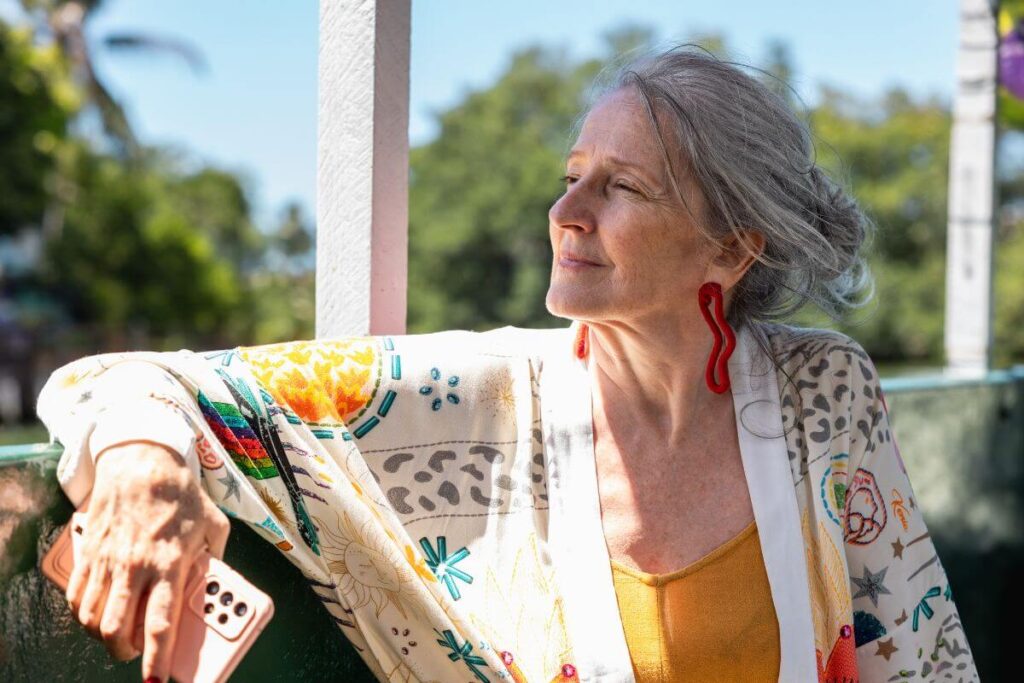 Why is Finding Purpose Important?
According to research, finding purpose in life is critical to our well-being. It positively impacts our health and helps us live longer, happier lives. Finding purpose helps us have better coping skills and a stronger social circle that supports us during challenging times in life.
Having a purpose in life also helps you feel more hopeful about the future and compelled to maintain a positive mindset.
On the other hand, research shows that when you don't have a purpose, you can easily become frustrated with your life and feel like nothing will ever change. Or feel like you'll never be able to do anything except what you're doing now.
You can begin to lose belief in yourself and feel hopeless. Maybe you just stop trying. You could also become self-centered and unwilling to even work on yourself. This isn't a good place to be.
But if you have a purpose in life, you'll have a reason to keep going and keep improving yourself. You'll have a reason to move forward in your journey of life.
Finding purpose in life is part of your personal growth and development. It helps you wake up every morning with a healthy mindset.
More About Finding Purpose in Life after 50
Finding purpose in life after 50 can be a transformative and even life-changing journey. Some women experience a sense of restlessness or uncertainty as they go through this middle-aged stage of life, wondering if they've truly lived up to their potential or accomplished everything they hoped to in life. Others are perfectly content to mind their own business and move quietly through life.
But at this time of your life, you need to have a purpose. You should seek to rediscover yourself, reignite your passions, and find a direction in life. Finding meaning and purpose in life as older adults can help you live a longer, more productive and happy life.
Embarking on this journey of self-discovery can be a transformational experience, as it often involves examining your values, beliefs, and priorities. Transformational change refers to a profound and fundamental shift in perspective, identity, or behavior that leads to significant personal growth and development. Finding purpose in midlife is a lasting transformation that can impact all aspects of your life.
You may find that you have fears that are holding you back from fully embracing this new chapter of your life, so it's helpful to seek support from loved ones or a professional if needed.
Ultimately, the journey toward finding purpose in life after 50 is a personal one, and there is no one-size-fits-all solution. However, by embracing the transformational potential of this journey and committing to exploring new avenues for personal growth and fulfillment, you can discover a renewed sense of purpose and meaning in your life.
Below you'll find 17 tips to get you started on your journey toward finding purpose in life after 50!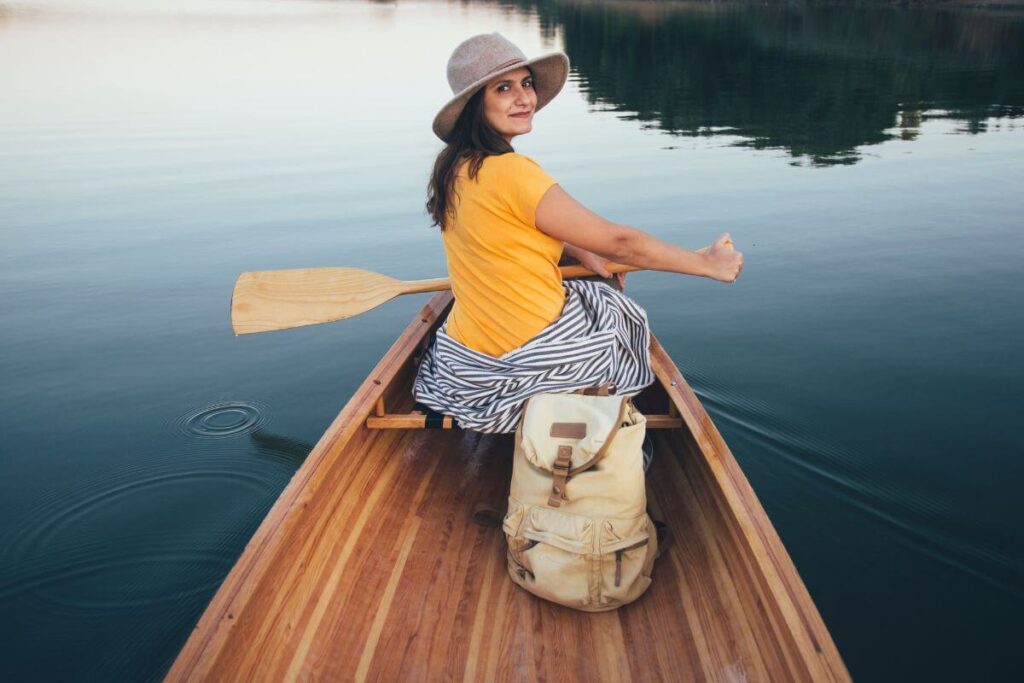 How to Find Purpose in Life: 17 Tips
Remember, if you find yourself asking, "What is my purpose in life?," you are not alone. Especially if you have gone through a midlife change, such as a new career, a divorce, a financial crisis, or menopause. These changes can naturally cause your purpose to shift or make you question your why.
Don't worry. You can find clarity of purpose again. It's not unusual to find yourself cruising through life on autopilot and suddenly realizing you've lost your way and need to find your purpose again. You can start by following these 17 tips:
1. Start Being More Active
Be sure to get out of bed and get ready every day even if you have nothing to do. It will help you feel more motivated and ready for whatever the day brings. Make sure you are moving, even if you're not going to the gym every day. Move your body, go to the indoor pool, dance around the kitchen, go for walks in the neighborhood.
Staying active helps keep your energy levels up and can reduce the symptoms of aging. It improves your strength and balance so you'll be safer, and it lowers your risk of heart disease and other health issues so you'll stay healthier.
2. Develop an Abundance Mindset
Developing an abundance mindset can be a powerful tool at this time in your life. An abundance mindset is the belief that there is enough of everything to go around, including love, money, and opportunities. With an abundance mindset, you approach life from a place of positivity and gratitude, rather than scarcity and fear.
This mindset can help you feel more confident, optimistic, and fulfilled, as you focus on the possibilities and opportunities that exist around you, rather than dwelling on what you lack. By shifting your perspective in this way, you can cultivate a sense of purpose that is driven by your passions and values, rather than external factors like status or wealth.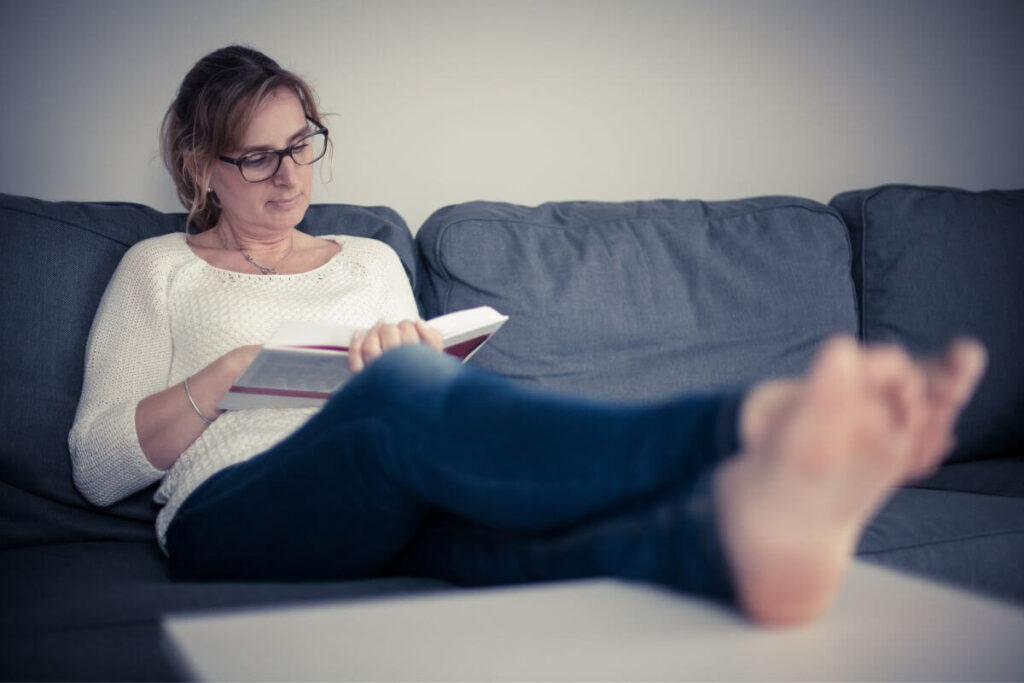 3. Take Ownership of Your Circumstances

If you're feeling lost or without direction in life, it's easy to place blame on someone or something else. Taking ownership of your circumstances can be a powerful step in fixing the problem. It helps shift your perspective and opens up new possibilities for purpose and meaning.
Instead of placing blame on someone or something else for where you are in life, recognize that you have the power to make choices and create the life you want. Taking ownership means accepting responsibility for your thoughts, actions, and outcomes, and being accountable for the decisions you make.
By doing so, you empower yourself to make changes and pursue your goals with clarity and intention. When you take ownership of your circumstances, you create a sense of control, which can be especially important in midlife when you may be facing transitions or questioning the direction of your life.
4. Practice Gratitude
Practicing gratitude is another powerful way to find purpose after 50. When you approach life with a sense of gratitude, you focus on the positive aspects of your life, even in the face of challenges or difficulties. This mindset can help you recognize the many blessings in your life, including the people, experiences, and opportunities that have shaped you.
By reflecting on what you're grateful for, you can gain perspective and clarity about what truly matters to you, and what brings you joy and fulfillment. This, in turn, can help you identify your purpose and the contributions you want to make to the world. Practicing gratitude also fosters a sense of contentment and well-being, which can be especially important as you navigate the ups and downs of midlife.
5. Learn New Things
Learning new things can help you discover your purpose in life by exposing you to new experiences, ideas, and perspectives. When you try new things, or even read new books, and step out of your comfort zone, you may discover interests and passions that you never knew existed. This can help you gain a better understanding of what you enjoy and what brings you a sense of fulfillment.
By exploring new things, you can also gain a deeper understanding of the world around you, which can help you identify areas where you can make a positive impact.
Additionally, learning new things can help you develop new skills and talents, which can open up new opportunities for growth and success. As you acquire new knowledge and skills, you may also gain more confidence in yourself and your abilities, which can help you pursue your purpose with greater clarity and conviction.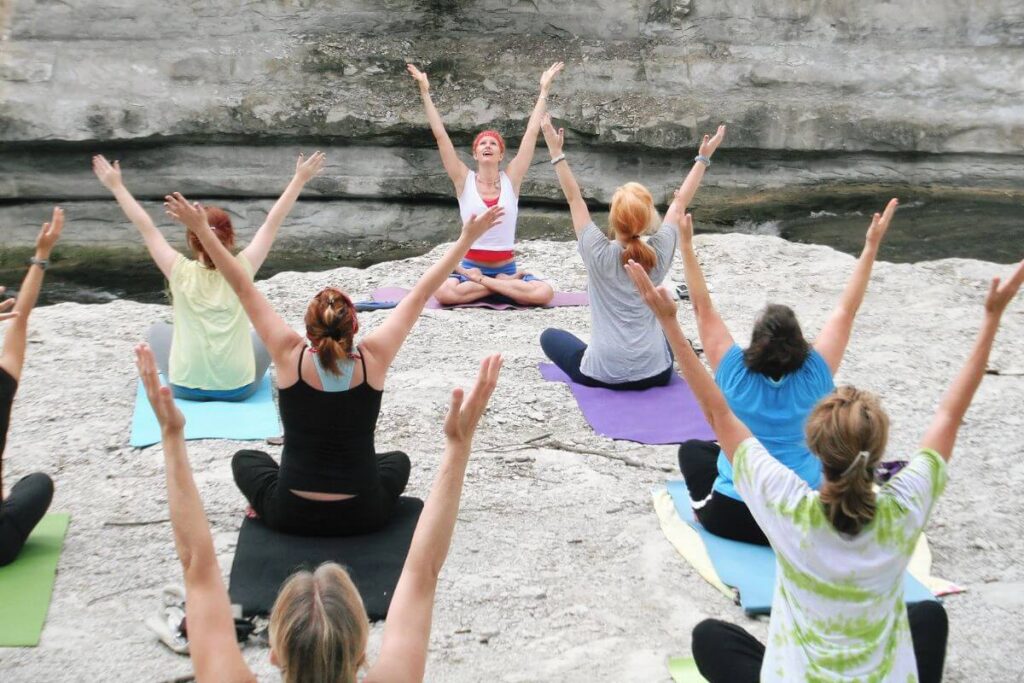 6. Tend to Your Physical Health
Tending to your physical health is a crucial way to find purpose in midlife. As you age, your body changes and taking care of your physical well-being becomes even more important. When you prioritize your health, you not only improve your quality of life but also increase your capacity to pursue your passions, purpose, and goals.
Engaging in regular exercise, eating a healthy diet, and getting enough sleep are all important components of physical health that can help you feel energized, focused, and motivated. These habits can also help you develop a greater sense of self-discipline and resilience, which are essential traits for finding purpose and meaning in life. By prioritizing your physical health, you also demonstrate to yourself that you value yourself and your ability to make a positive impact in the world.
7. Visualize Your Future
When you visualize your future, you create a mental picture of what you want your life to look like. This clarity helps you identify what is truly important to you, and what you want to accomplish in the long-term. Goal setting is an important component of visualizing your future.
By setting goals, you break down your vision into actionable steps and create a plan to achieve your desired outcome. This process can help you stay focused and motivated. Ultimately, visualizing your future and setting goals is a powerful tool for discovering your purpose and living a meaningful life.
8. Let go of the "I'm too old" Excuse
Oh girl!! Age is just a number, and it's never too late to pursue your passions, learn something new, or make a positive impact in the world. When you tell yourself that you're too old to do something, you are limiting your potential and missing out on opportunities that could bring you joy and fulfillment.
Instead of focusing on your age, focus on your strengths, skills, and experiences that have made you who you are today. These are the assets that you can leverage to make a difference in the world and create a life of purpose and meaning. By letting go of the "I'm too old" excuse, you open yourself up to new possibilities and experiences that can enrich your life and bring you a sense of purpose.
So if you catch yourself using this excuse, challenge it and remind yourself that you can achieve great things, regardless of your age.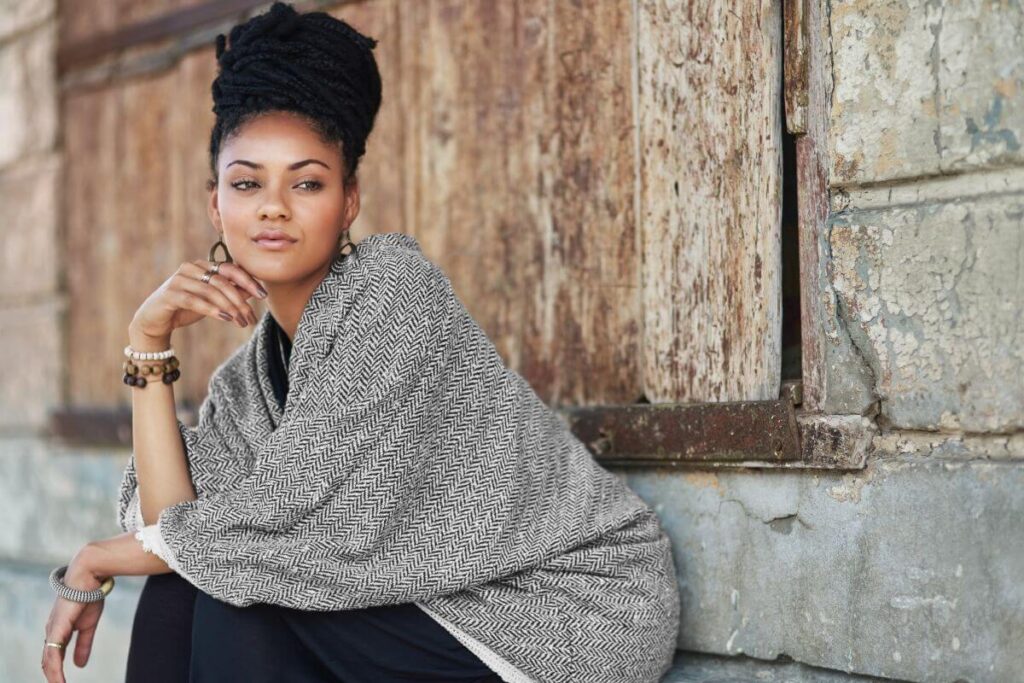 9. Reflect on Your Life
When you take the time to look back on your experiences, accomplishments, and challenges, you can gain a deeper understanding of who you are and what matters to you. By reflecting on your life, you may discover new insights about yourself and your values, which can help you clarify your purpose and direction moving forward.
An awesome way to begin reflecting is to start a Daily Journal using self-reflection journal prompts. These prompts will help you cultivate a sense of optimism about your future.
10. Be of Service / Volunteer
Volunteering and being of service to others can be a powerful way to cultivate your purpose in life. When you volunteer, you have the opportunity to make a positive impact in your community and help others who may be less fortunate than you. This can give you a sense of fulfillment and purpose that comes from contributing to something greater than yourself.
Additionally, volunteering can provide you with new experiences and perspectives that can help you learn and grow as a person. By stepping outside of your comfort zone and engaging with new people from diverse backgrounds, you may discover new interests, passions, and ways to make a difference in the world.
Volunteering can also help you build meaningful connections with others, which can provide a sense of community and support as you navigate your own life and purpose.
11. Write Your Life Story
Writing the story of your life can help you find your purpose in life by allowing you to reflect on your experiences and identify patterns and themes that have shaped your values, beliefs, and goals. By recounting your life's journey, you gain a deeper understanding of the challenges you've faced, the lessons you've learned, and the moments that have brought you the most joy and fulfillment.
This process can help you identify what you are most passionate about and what truly matters to you. It can also provide a sense of closure, as you acknowledge your past and gain clarity on your future. Writing your life story can be a cathartic experience which can lead to new insights and discoveries about your purpose. You can uncover your unique gifts and talents and identify how you can use them to make a meaningful impact on the world.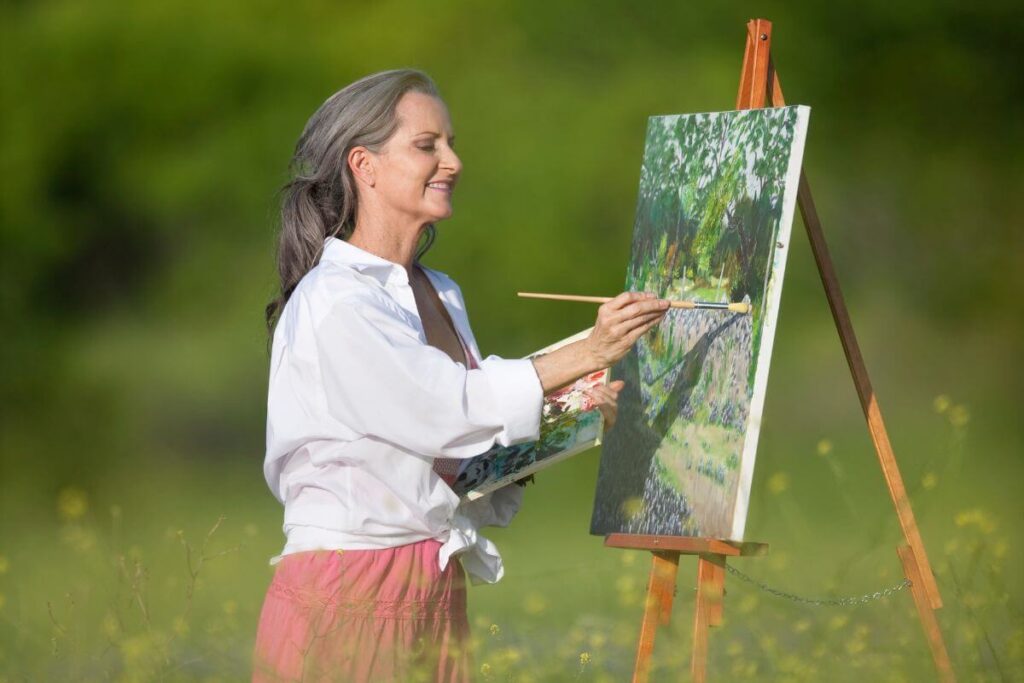 12. Join a Community or Cause
Joining a community or cause can help you find purpose because it provides a sense of belonging and a shared sense of mission. It can also provide opportunities for you to connect with like-minded people and engage in activities that align with your values and interests.
This sense of purpose can lead to increased motivation, a greater sense of fulfillment, and a more positive outlook on life. Additionally, being part of a community or cause can provide opportunities for personal growth and development, which can further enhance your sense of purpose.
13. Explore your Passions
It's definitely time to explore your passions again. You may have done this earlier in life, but in this stage of life, it's easy to have forgotten what you LOVE.
Do you love being outside in the garden? Or maybe in the bookshelves of an old historic library? Ask yourself what you truly enjoy doing and being engaged with. Think about things you haven't done in a long time. Explore opportunities that you may not have considered before. Keep an open mind and try new things. Exploring your passions will also help you identify your strengths and skills that may be beneficial to your purpose in life.
When you engage in activities that you are passionate about, you feel a sense of joy and fulfillment that comes from doing something that truly matters to you. And this leads to you finding purpose in life after 50.
14. Surround Yourself with Positive People who Inspire You
When you're seeking to find your purpose in life, surrounding yourself with positive people who inspire you is especially important. By being around individuals who radiate positivity, you can maintain a more optimistic outlook on life and stay motivated.
Being part of a community of positive people can help you stay focused on your goals and keep you moving forward, even in the face of adversity. In addition, positive people can help you see new possibilities and perspectives that you may not have considered before, helping you to uncover your true purpose and passions in life.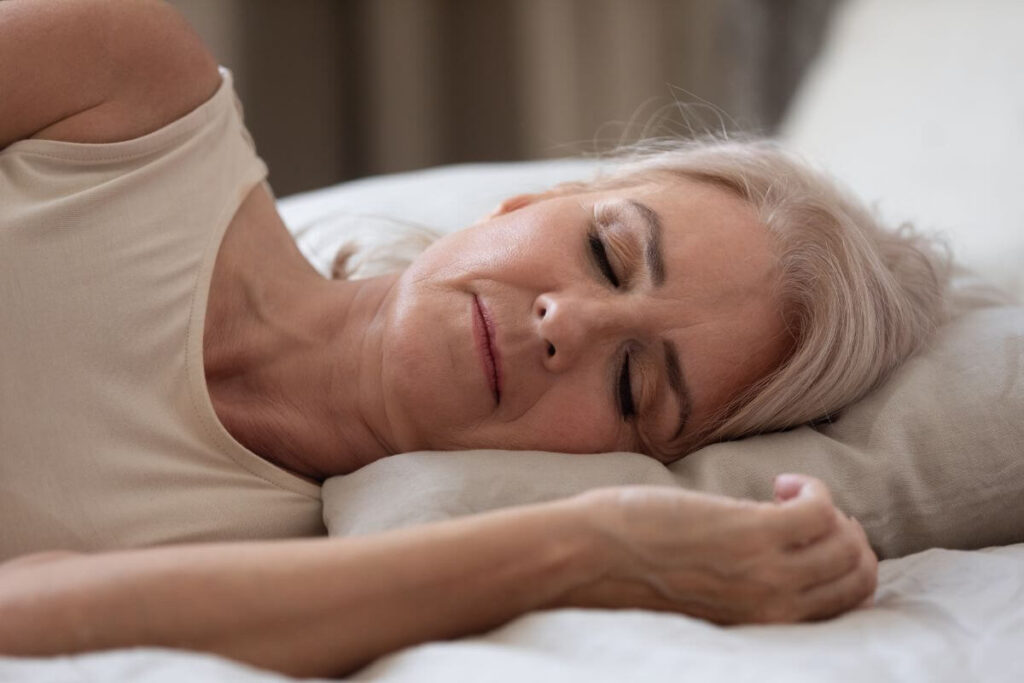 15. Practice Self-Acceptance and Self-Awareness
Self-awareness and self-acceptance are key components in finding your purpose in life. By understanding your strengths, weaknesses, values, and beliefs, you can gain a deeper understanding of who you are and what drives you.
Self-acceptance is equally important, as it allows you to embrace your unique qualities and quirks without judgment or self-criticism. This level of self-awareness and self-acceptance can help you align your actions and decisions with your true passions and values, ultimately leading to a more purpose-driven life.
One way to learn genuine self-acceptance and self-awareness is journaling. Self-love journal prompts are a great tool to learn these skills. Try it and let me know what you think!
16. Practice Self-Care
Self-care can take many different forms, but there are some specific self care practices that may support you on your journey of finding purpose in life after 50. These include:
engaging in regular physical activity
eating a healthy and balanced diet
getting enough rest and sleep
managing stress through meditation or other relaxation techniques
pursuing hobbies or activities that bring you joy and fulfillment
enjoying social activities with friends
These practices not only promote your physical, emotional, social, and mental health, but also help to increase mental clarity and focus, and improve overall mood and emotional resilience. Naturally, these practices will help you create a solid foundation that supports your journey toward fulfilling your purpose in life.
17. Listen to Others
Did you know that we typically spend 45% of the time listening to others while we communicate? Listening is our most used form of communication. However, studies show that while we are listening to others, we often daydream or let our minds wander and don't really listen to what is being said. In fact, most of us are poor and inefficient listeners.
But learning to listen carefully to others can actually help you find your purpose in life. First, it can help you gain a deeper understanding of the needs, wants, and desires of the people around you, which can in turn help you identify areas where you might be able to make a positive impact.
By listening closely to others, you can also develop a greater sense of empathy and compassion, which can be invaluable in pursuing a purpose that involves helping or serving others. Ultimately, learning to listen carefully to others can help you cultivate a deeper sense of connection, purpose, and meaning in your life as you pursue your purpose.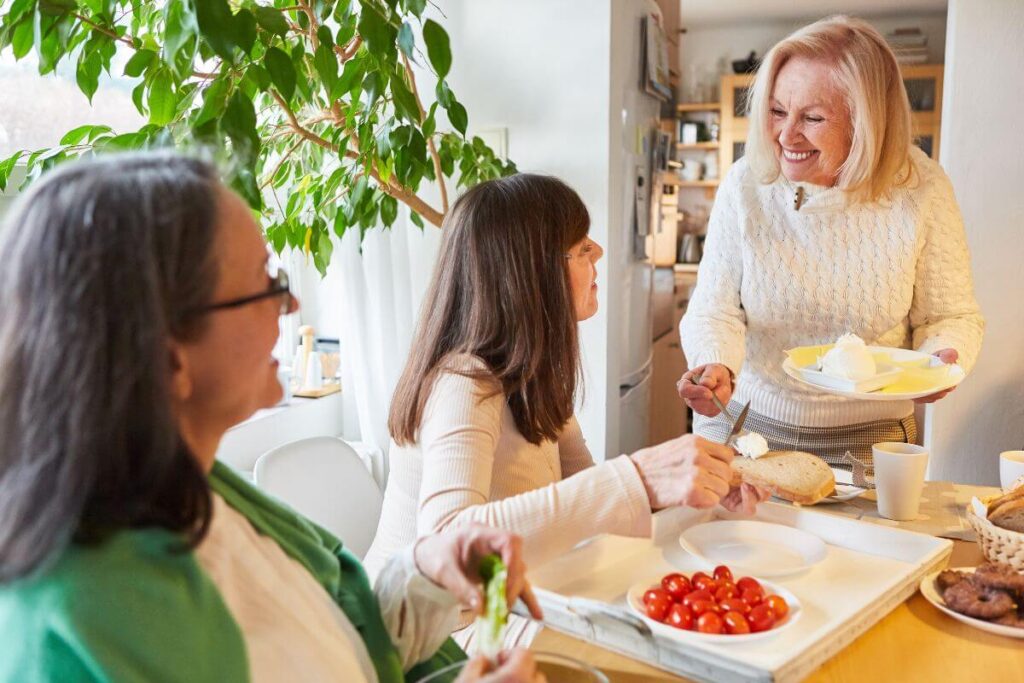 Final Thoughts: Finding Purpose in Life after 50
As you can see, there is no reason to be living with no direction in life at 50! Finding clarity, meaning, and purpose during this stage of life is important!
Now is the time to start living your best life and finding ways to develop your purpose. You'll be happier and more fulfilled… you'll have a healthier mindset… and you'll live a longer, more productive life.
I hope you use some the 17 helpful tips to find your purpose as you go through midlife. You may also find some of these related articles helpful:
Love to ALL! ~ Susan