How to Create an At-Home Care Plan (With Template)
So you've made the decision to care for your elderly parents in their home as they get older and need more supervision and assistance. First, let me congratulate you on taking this noble step! It's not an easy endeavor, and can be overwhelming, but it's also one of the most rewarding experiences you'll ever have. I know from my own personal experience. Welcome to my world:)
Before diving in headfirst without a plan of action, you will want to learn how to create an at-home Care Plan that will ensure their health, safety, and well-being, as well as preserve your well-being and sanity.
An effective Care Plan will identify what kind of support your parents need and how you will provide that help. To be honest, hopefully you will have a team of family members and/or respite care professionals to help you because this is going to be quite an undertaking.
No two care plans look the same. You will need to know how your parents manage their household, how they handle self-care, how they arrange their medical needs, what they do for transportation, and so much more.
The goal of the Care Plan should be to ensure the best quality of life available for your parents to remain in their home. So let's learn how to create a care plan for the elderly!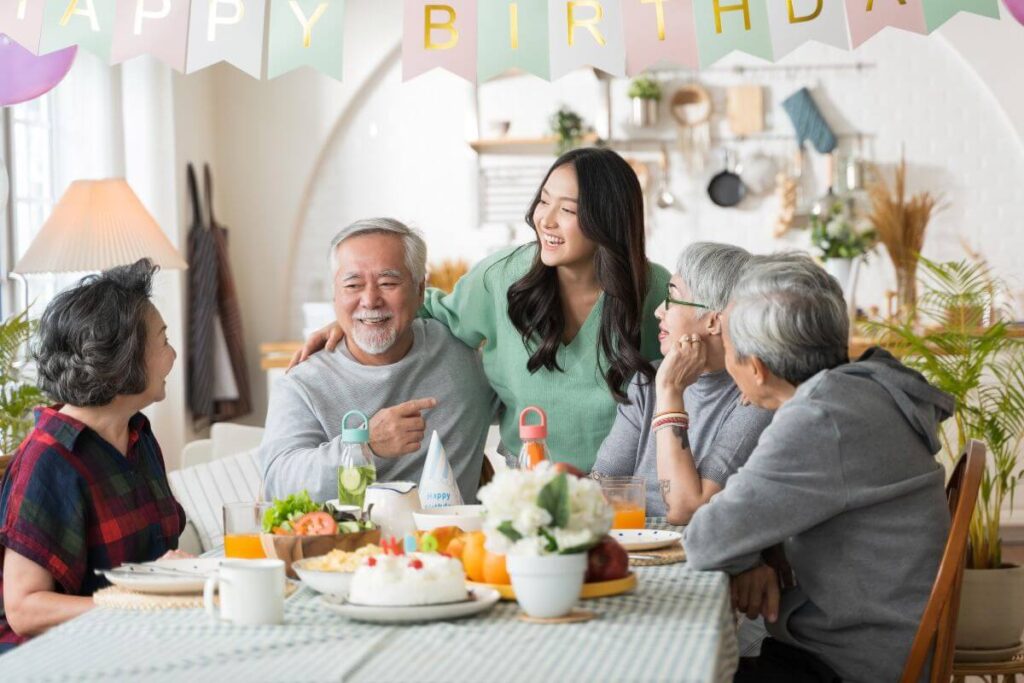 ---
Related Article: 79 Uplifting Quotes About Caring for Elderly Parents
---
How to Create an At-Home Care Plan
There are a few steps involved in creating an at home care plan for your elderly parents. You may need to plan on doing it over the course of several months. But doing it now will save you heartache later.
Gather Health and Medical Information
Your care plan should be specific to each person. First and foremost, it needs to include medical information. The best way to obtain this information is to attend doctor appointments with your parents and have them sign the appropriate paperwork to give you permission to talk with their doctors. This will be important to their long-term health management.
You should be able to maintain schedules, understand treatment plans, and help organize prescriptions. Their doctors should see you as a partner in their health maintenance.
You will want to consult with your parents' doctors, specialists, therapists, and any other professionals who can provide input about your parents' health needs. This way you will become well-informed about their health conditions, medications, and special needs.
Be sure you have a strong understanding of their short- and long-term health goals, symptoms of any conditions they have, and even potential issues they may experience.
While you are collecting all the necessary medical information, create a list of all the healthcare professionals who treat your parents. Keep this list and contact information in a safe place where other family caregivers can access it easily.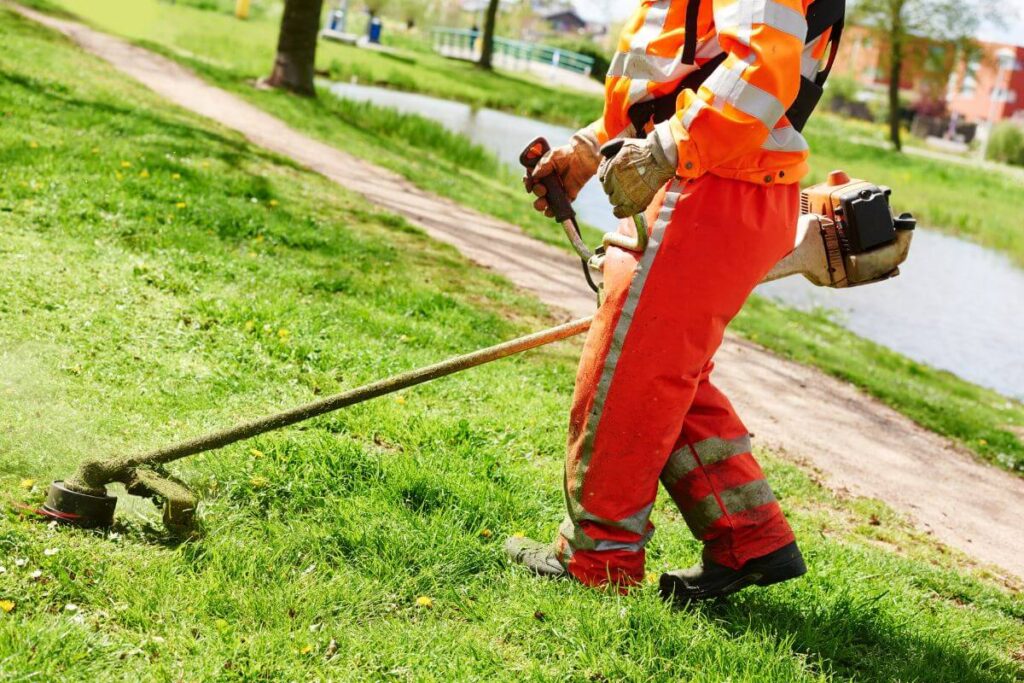 Assess Your Parents' At-Home Needs
You'll probably need to spend some time with your parents to develop the next part of the care plan. It is going to require that you assess what kind of assistance they need with daily activities like bathing, dressing, cooking, and eating.
Are they still able to conduct personal care activities independently or do they need assistance? Does meal preparation occur safely? Or do they need supervision in the kitchen? These kinds of questions can be answered through the observation process, unless someone else has been helping and can provide you with the answers.
Do your parents still drive? Are they capable of making a meal plan and grocery list, and doing the shopping? These are activities that will likely change over time, but it's important for you to make a list of everything your parents need help with right now.
Who currently manages the basic household duties such as laundry and cleaning? What about any lawn care? Can someone be hired to help with these chores or will you need to plan time for them in the Care Plan?
Do your parents pay their own bills without difficulty? Are their finances in order? You may need to setup automatic payments for them or help them organize and pay their bills.
Do your parents have a security system in their home? Are you on the emergency contact information for the call center? Do they have a Ring camera-type system that you can connect to your phone to keep an eye on who comes to the door or near the home? I know from experience that the Ring Video Doorbell and App on my phone helps me keep track of what's happening at my parents' home when I'm not there.
As you collect this information through the observation process, you'll be able to make an educated guess about how much time they need care each day. Then, you will be able to think about whether you can meet their needs alone, or whether you will need to reach out to other family members and/or professional respite care workers to help meet their needs.
Once you've gathered enough information to determine how much time your parents require help, you will want to start working on a schedule. You'll also need to determine if it's possible to hire help or ask for family support.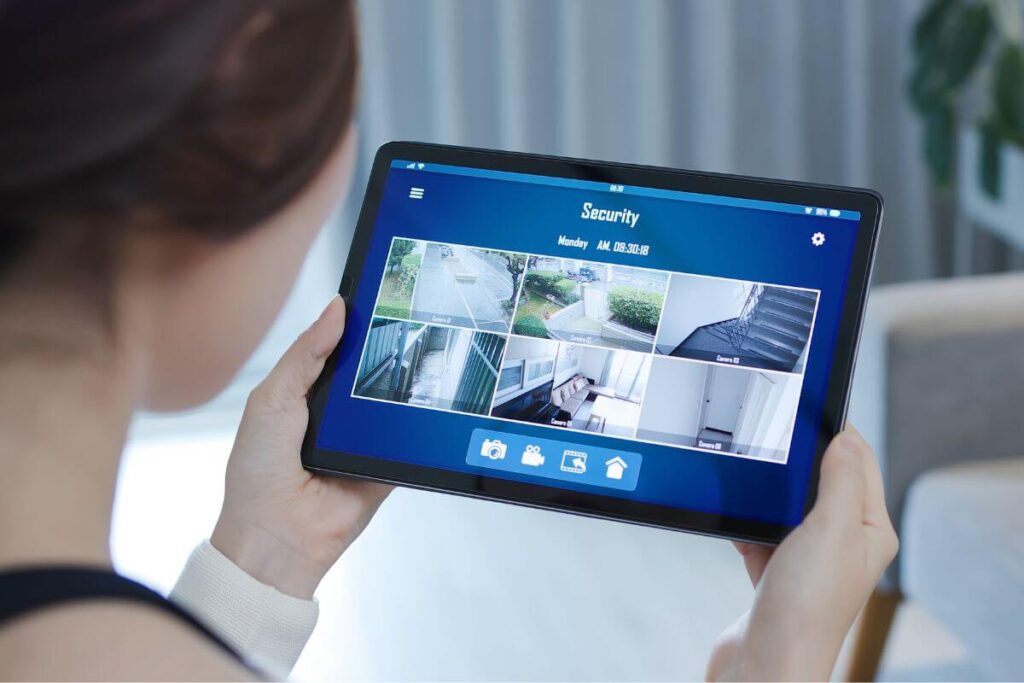 Create a Care Schedule
You'll want to create schedules based on your parents' regular daily schedules and routines. Then determine when they are going to need help. Make a daily and weekly schedule for yourself so you can balance caregiving with other responsibilities. Write it down on a large white board so your parents know when you are going to be coming and going.
Decide how often you'll be visiting your parents, and stick to it. It's important to set these boundaries with your parents right from the beginning so they don't start expecting too much from you. Unfortunately, this is something that occurs frequently in these situations and easily damages the family dynamics.
Now is the time to consult with family members about whether they can help provide support for your parents during times when you are unavailable. Remember, not everyone will be willing to help — even if you think they should.
Often, in families, a couple of people step up to the plate to help the elderly while others are more selfish and can't commit to helping. You should not get upset. It won't do any good for anyone. Accept help from anyone you ask who says YES:) And be grateful for the help!
You may need to consider hiring a professional caregiver to help if you and other family members cannot be there as needed. Although most insurance providers do not help with respite care, there are many private companies that specialize in companion care. These folks will help with personal care, household cleaning, medications, companionship, and more.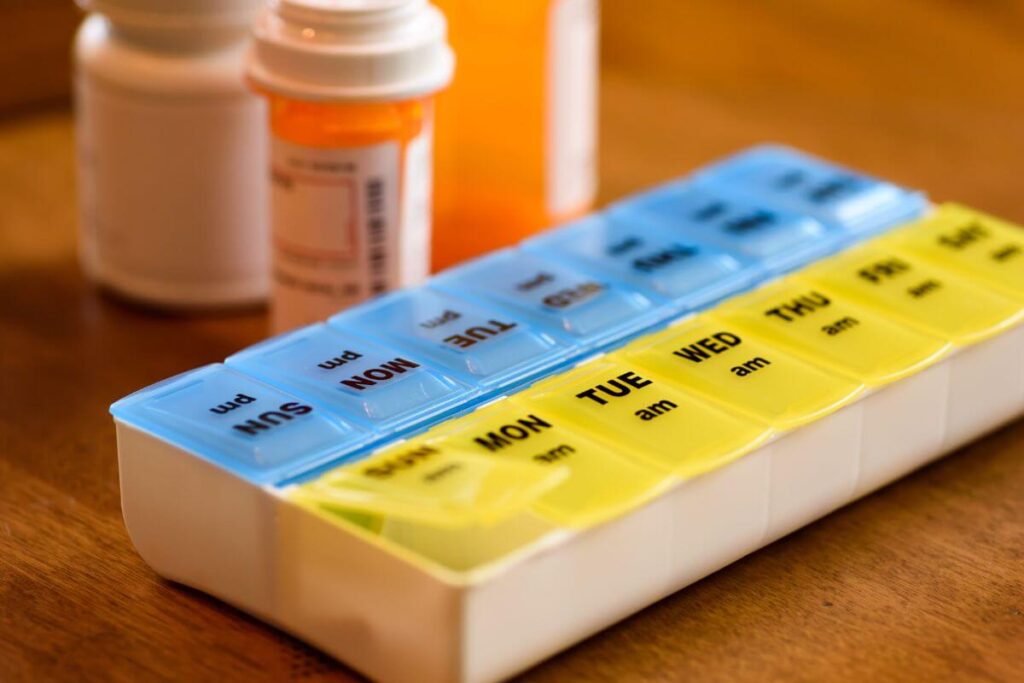 Make a Plan for Emergencies
This is a good time to discuss important legal and financial issues with your parents, such as life insurance policies, advanced directives, wills, and financial status. You should have access to their accounts and documents in case of a health emergency.
I've mentioned this before, but you should also keep a list of their medications in a safe place where everyone can find it. In fact, I always make multiple copies and leave them taped to the walls in the bedroom, living room, and kitchen. This has proven very beneficial when we have to call 911 for emergencies. Make sure there is a copy with your Care Plan, too!
Don't forget to create a list of emergency contact information so if Emergency Medicine Services has to come into your parents' home, they can contact you immediately, or take it to the hospital with them.
And the last thing you need to do for the at-home Care Plan for your aging parents is make sure the home is safe and free of hazards like sharp objects and throw rugs to avoid accidents. Some common hazards to look out for include loose rugs or carpets, cluttered pathways, poor lighting, slippery floors, and unstable furniture.
Other areas of concern are the bathroom and kitchen, where grab bars, non-slip mats, and proper lighting can make a big difference. Regularly inspecting and addressing these potential hazards can help ensure the safety and well-being of your elderly parent.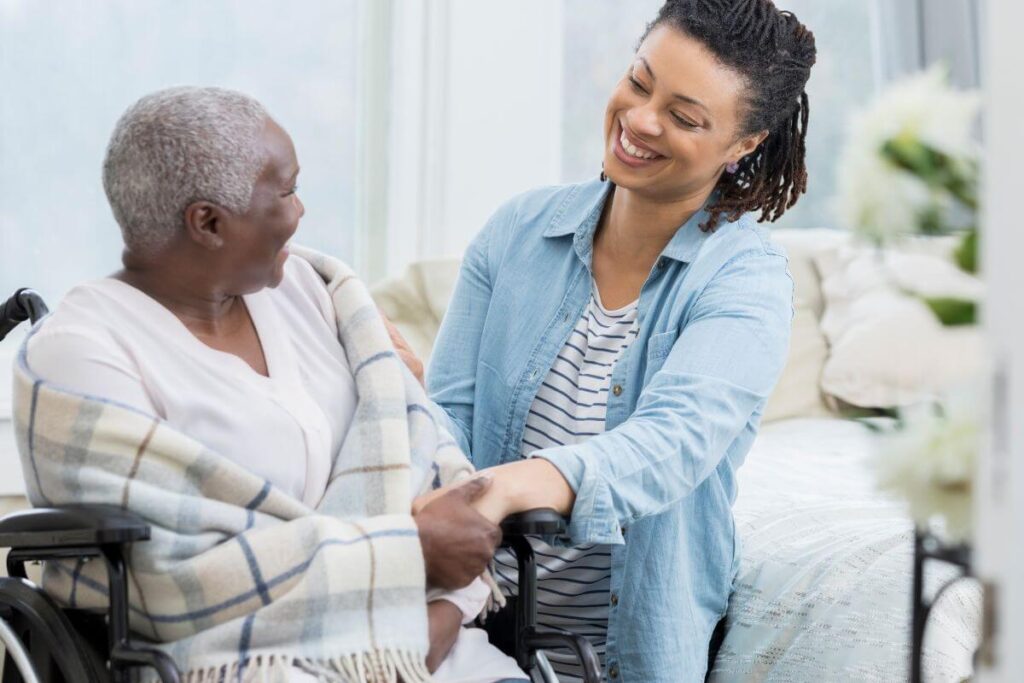 Focus on Communication
Something else that needs to be included in an effective Care Plan is communication. You need to promote clear communication between your parents and you, as well as anyone else who is going to help with caregiving responsibilities.
Everyone must be committed to communicating clearly, openly, and honestly to avoid misunderstandings and hard feelings. You must also write everything down to avoid miscommunication. You'll find a FREE download for an At-Home Care Plan template below, if you'd like to use it. It's a good summary of everything we've discussed here in this article.
A large white board on the wall in your parents' home can help everyone know the plans and have access to important information about medications and doctor appointments.
A calendar app such as Cozi can be downloaded by all caregivers so everyone has immediate access to schedules and appointments, and to avoid miscommunication.
Be sure to use simple and clear language that everyone understands, both in the written plan and verbal communication, so there are no misunderstandings.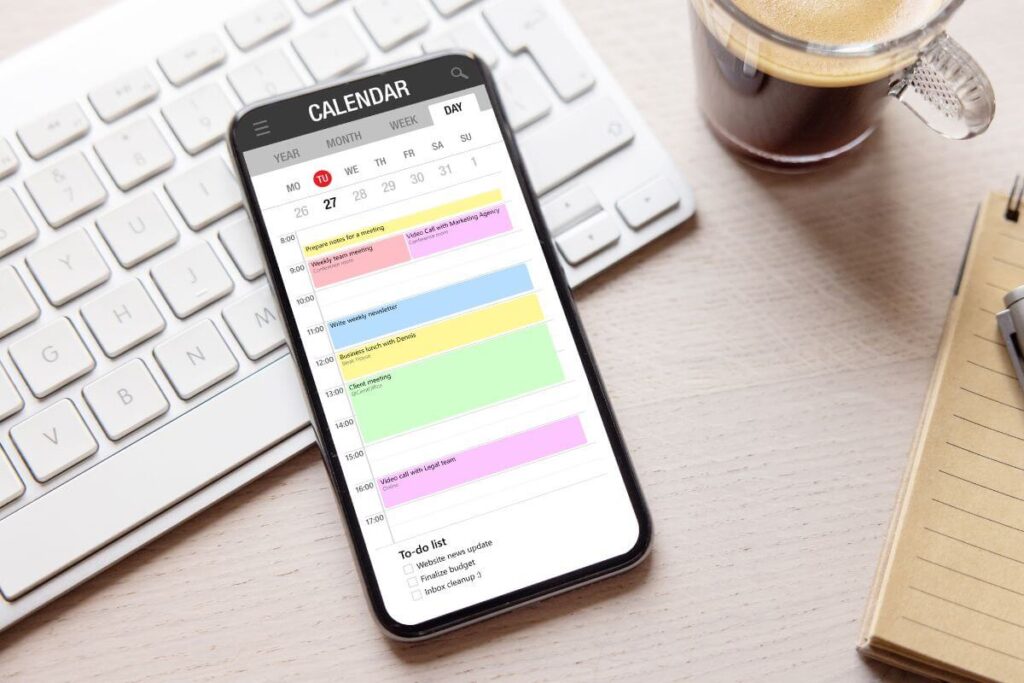 Questions to Consider for an Effective Care Plan
Creating a care plan takes time and effort in the beginning, but it's worth it over time. Getting organized and avoiding miscommunication will preserve family dynamics and reduce stress and overwhelm.
As you work through the process of creating a care plan for your elderly parents, these are some helpful questions to ponder:
How much assistance do your parents really require?
Do they have medical conditions that require more specialized care than you can provide?
Do your parents require professional caregivers or can family members meet their needs?
Are you really going to be able to provide the home care they need?
Do your aging parents have memory care needs? Dementia or Alzheimer's Disease?
Are you and your parents going to be able to stick to the boundaries you set?
Will you be able to let go of guilt and make other arrangements if this does not work out?
Will your parents accept change if it becomes necessary because of your mental health?
Sometimes when aging parents expect too much from their adult children, it can be difficult for them to accept care from others. Will your parents allow respite care to come in to help?
Are your parents going to accept help with their financial affairs since this is often a very personal matter?
Do you have the support of other family members? Will they help you?
Are there any family members who are going to resent you for doing this for your parents?
Are your parents in a financial situation that will support the next step of care when/if it becomes necessary?
Taking care of your elderly parents is a way to show them how much you love and appreciate them. But it can also be a great source of stress for primary caregivers. Family members are not always cooperative, and even your parents may become difficult. Don't take anything personally.
You will want to be well-informed and knowledgeable about everything possible in advance of any potential conflicts. This will help you manage conflicts with a clearer mind.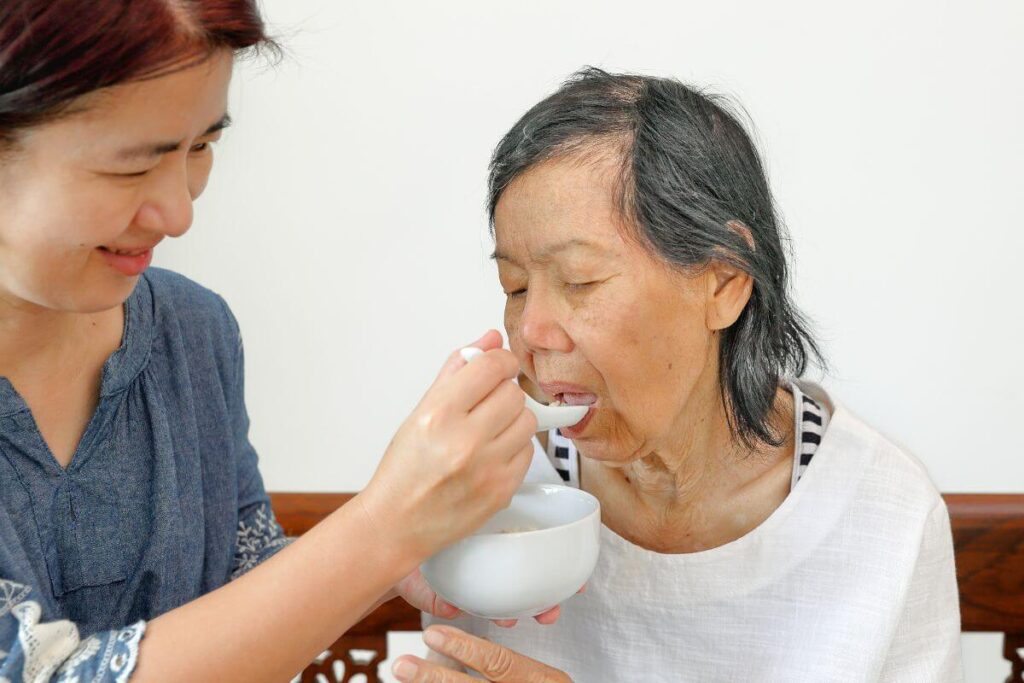 Final Thoughts: How to Create an At-Home Care Plan
As you can see, there is a lot to think about before taking on the responsibility of family caregiving. But developing an at-home Care Plan and sticking to it will help preserve family relationships and keep your parents safe and healthy in their home.
Now that you have collected all the information you need for your parents' Care Plan, you can download this FREE At-Home Care Plan Template to write down everything. If you need more space, print out extra copies. Remember to review and update the care plan regularly.
If caring for your loved one becomes too difficult or stressful to handle alone, you may need to consider moving your parents into an assisted living facility where they can receive proper care while allowing you to focus on maintaining healthy family dynamics and relationships.
Now that you've got a plan for taking care of your parents in their home, let's talk about taking care of you. Being a caregiver is challenging work and can take a toll on your physical, mental, social, and emotional health. It is essential that you NOT take on too much responsibility alone. Be sure to ask for HELP and schedule quality self-care into each day.
You may find these related articles helpful, also:
Love to All! ~ Susan