When Aging Parents Expect Too Much: A Survival Guide
As someone who has cared for aging parents and loved ones, I understand the challenges that come with managing their expectations and needs. Fortunately, I have always had a great relationship with my parents, so we've navigated the aging process fairly well.
But when aging parents expect too much, it can be stressful for everyone because you're dealing with sensitive subjects such as safety, health, financial planning, legal considerations, and more.
In this article, I will share valuable tips that have helped me navigate the journey of caring for aging parents. It's not easy sometimes, but it's a valuable personal growth experience and can build a special bond between you and your parents.
From setting realistic goals, communicating effectively, managing finances, setting boundaries, and even maintaining important self care practices, you'll learn how to make this situation smoother and more fulfilling for everyone.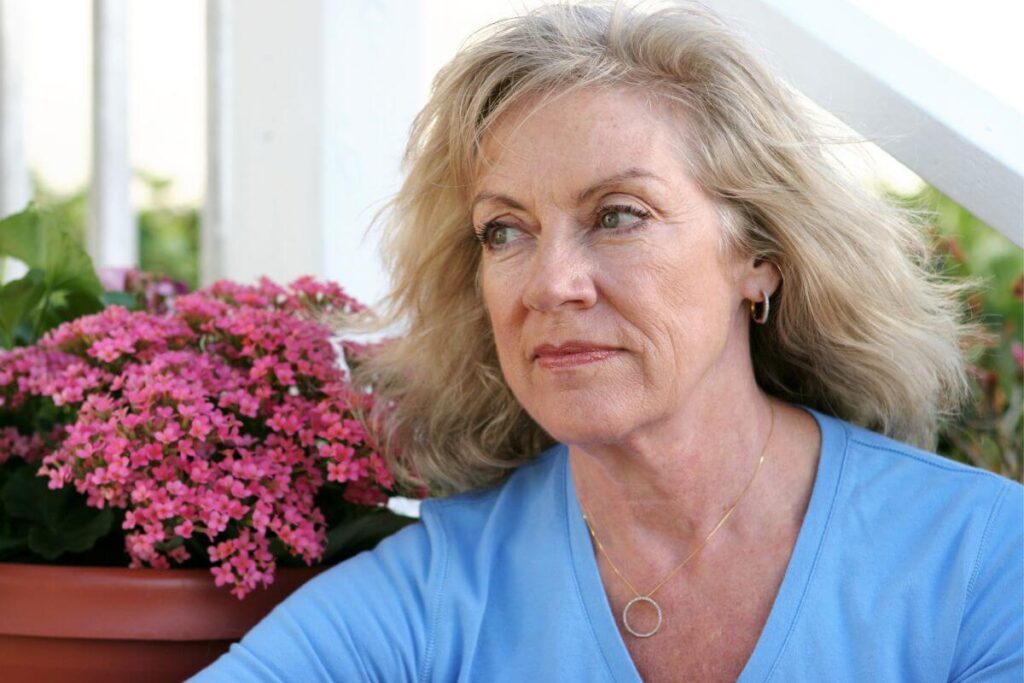 With these strategies, when aging parents expect too much you'll still be able to have a strong and meaningful relationship with them as you help with their senior care.
Understanding Aging Parents
Understanding the aging process will help you navigate this journey and make it more manageable. After you learn more, I think you'll understand that your aging parents are not intentionally becoming more demanding. There are many reasons why this happens.
I think you'll want to do everything possible to muster up your patience, compassion, and emotional intelligence in order to support your older parents when they need you at this stage of their lives. Remember, someday they won't be here.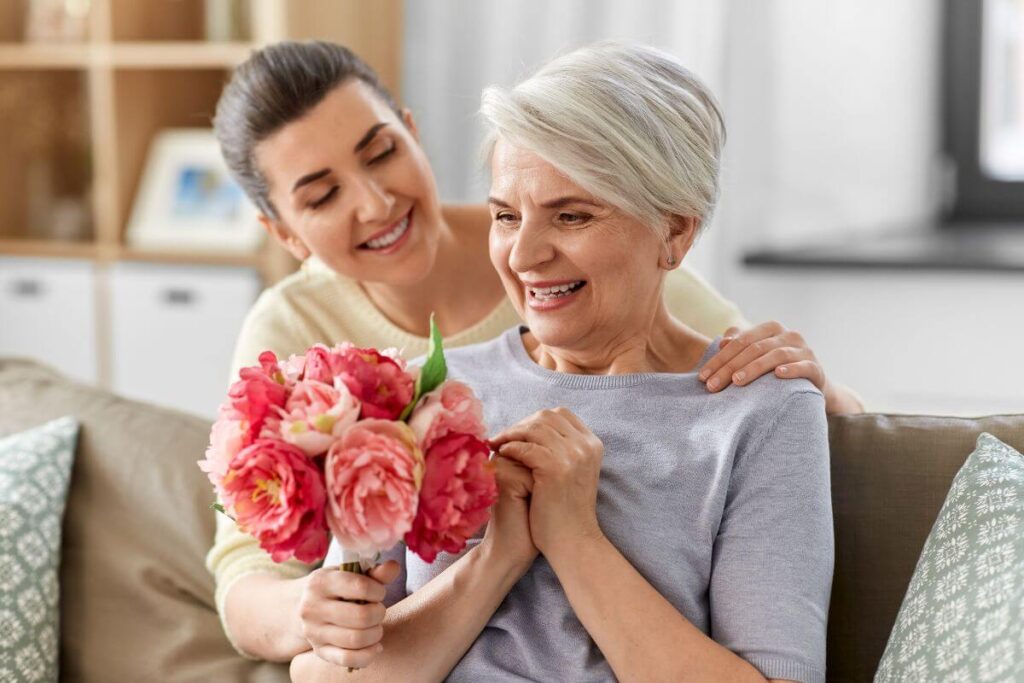 Why Do the Elderly Become Self-Centered
Older adults who are affected by the normal aging process and cognitive decline will naturally become less sensitive to others and lose interest in the world around them.
They become more self-absorbed as their world shrinks. They aren't getting out of the home as much; they aren't socializing like they once did; many of their life-long friends are no longer around.
They are living with a lifetime of memories that they often cherish and want to share. For me, I value the times I can sit and listen to my parents and loved ones talk about their lives. I've learned so much more than I ever knew before!
As they say, old age ain't for sissies! There are typically more doctor appointments, vision and eye problems, physical changes, loneliness, mental health problems, hearing problems, cognitive decline, and so much more.
As our elderly parents face these changes, it's inherit that they become more focused only on what's in front of them — their new life in their ever changing world.
Why Do Parents Expect So Much
Time becomes a major focus for the elderly. They have a lot of time on their hands and want you around. They might need daily assistance but aren't ready to consider professional caregivers. Milestones and memories become more important to them so they want family around.
Household maintenance is another reason parents may expect too much. They are probably no longer able to do repairs and regular maintenance that they once did. Of course, they need you to help:)
Your aging parents may also need your emotional support. Remember, they are mourning their old life and the things they used to enjoy. Senior isolation and loneliness are very common realities that cause emotional distress. They may look to you for the emotional support they need.
You may even be faced with your parents expecting financial support in some manner. They may want to travel for visits with family, but can't afford the expenses. Or they may be struggling with personal finances and have to ask for assistance. But it's not unusual for older parents to expect help from their adult children at some point.
In all of these situations, it's important to demonstrate empathy and trust as you work through things with your parents. Keep the communication open and honest while trying to manage expectations and set boundaries. But we'll discuss that more below!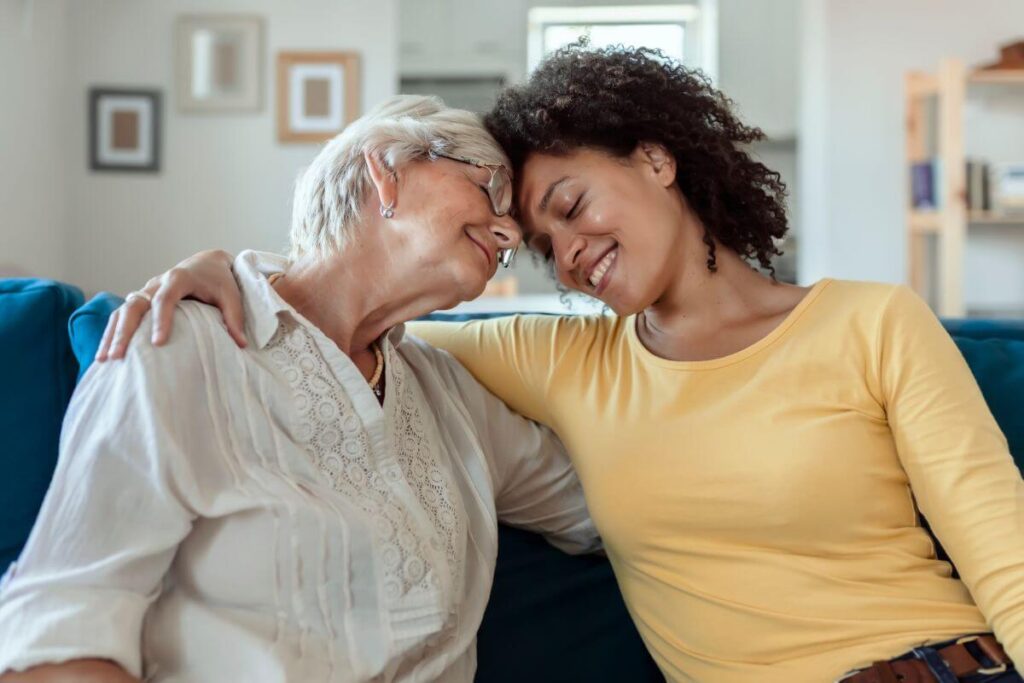 Family Dynamics and Setting Clear Boundaries
When dealing with aging parents who expect too much, you'll likely realize at some point that you need to set clear boundaries. You need to preserve your mental health and wellbeing by honoring your own needs, especially as they become more demanding or needy. But it isn't always easy.
It might require you to limit how much time you spend with them, or how many times you talk to them on the phone each day. You might need to deny them your personal assistance with every task. It might also mean that you hire someone for those household maintenance jobs rather than use your own valuable time to do them.
But setting boundaries will help your aging parents maintain their independence for as long as possible while also preserving your own wellbeing.
By setting and sticking with your boundaries, you are managing expectations and helping your parents remember your needs, too. It can be a sticky situation, but a very necessary one for all of you.
I've watched other families deal with aging parents who expect too much and have come to realize that family dynamics can play a significant role in managing expectations and setting boundaries. There are many factors that can lead to conflicts and misunderstandings. These factors should be considered when trying to work through issues with your aging parents and setting clear boundaries that work for everyone.
Communication Styles: Some families may be used to honest communication where family members express their feelings openly. Other families may be used to avoiding conflict and not expressing their feelings or opinions freely. In these cases, managing expectations may be more challenging. While dealing with your older parents and their demands or expectations, you should take into consideration the norms for your family while also making sure you are sharing your feelings honestly, but with compassion and patience. Otherwise, you may find yourself feeling resentment and your parents may be confused by your perspective.
Cultural and Generational Norms: Cultural and generational norms can play a significant role in managing expectations when aging parents expect too much. In some families, it is customary for adult children to take care of their aging parents. In other families, not so much. You might feel that these norms put a lot of pressure on you to become a caregiver for your parents. Be understanding of what your parents might expect and show them compassion while also managing expectations and setting boundaries that work for you.
Sibling Relationships: This can be a big problem or a blessing. It can have a huge impact on the way you handle aging parents. Siblings may have different abilities, opinions, and resources available to them, which may lead to differences in the amount of support everyone can provide to their parents. Sibling relationships can be complicated, and conflicts between siblings can make managing expectations more challenging. It's important to respect these differences and communicate clearly with each other.
Emotional Dynamics: Emotional dynamics within your family can also impact expectations and setting clear boundaries. Remember, your parents may feel a sense of loss or fear as they age, which may cause them to have unrealistic expectations of their adult children. Similarly, as adult children, you may feel a sense of guilt or obligation. These emotional dynamics can make it challenging for everyone, so be sure to reach deep to find your compassion, patience, and courage while setting clear boundaries with your parents.
Most importantly, when establishing clear boundaries within your own family dynamic structure, remember to be flexible, compassionate, and patient with everyone involved. You are not the only one going through a hard time.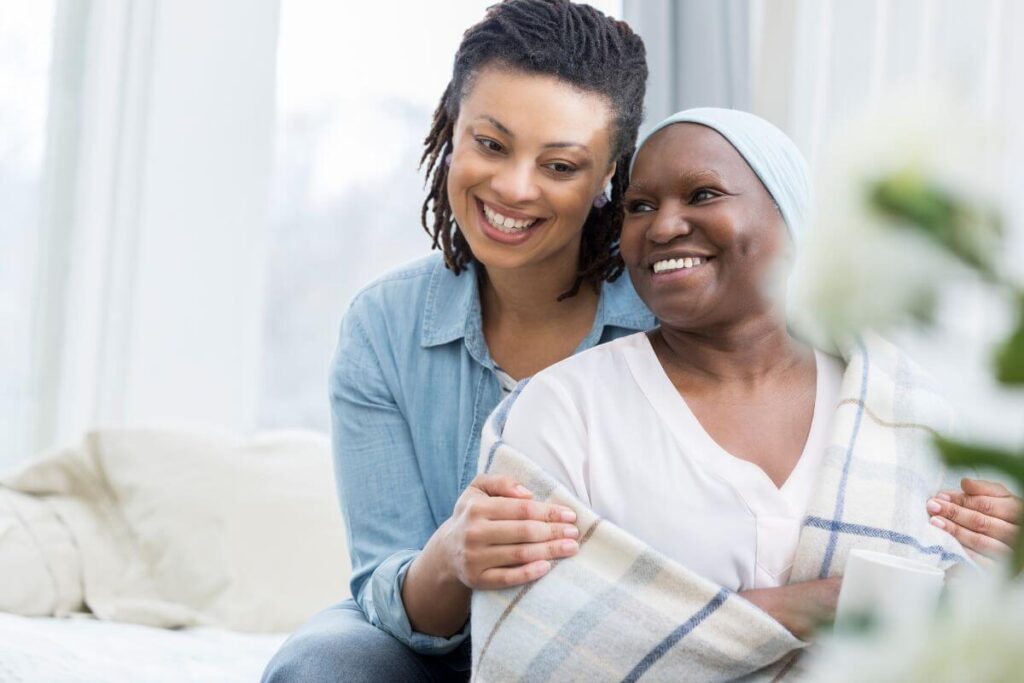 Support Systems and Caregiver Burnout
Caregiver burnout, sometimes referred to as compassion fatigue, is a real problem when you are trying to live your own life and take care of your aging parents. You might find yourself experiencing any of the following:
exhaustion (physically and/or emotionally)
dread or guilt
irritability, anxiety, resentment, or even anger
problems sleeping
problems with decision-making
feeling disconnected or isolated
Be aware of these symptoms so you can be proactive about making some changes to prevent further problems. If you are exhausted and burned-out, you are not going to be helpful to your parents. Remember the saying, you can't pour from an empty cup.
In addition to setting clear boundaries, it's important to practice good self-care habits while caring for elderly parents. Schedule time for yourself and things you've always enjoyed, such as lunch with friends, long hot baths, church on Sundays, and dinner with your family. Stick with a balanced diet, regular exercise, and a good sleep schedule. This is all especially important when aging parents expect too much.
It's also helpful to have support systems in place. Reach out to trust friends and family for assistance and support. Research online and/or community support groups for family caregivers and connect with others who are facing the same challenges. And consider talking with a therapist about the situation. They can often help you see things from a different perspective or provide you with strategies specific to your situation.
You can also reach out to your community Department of Aging for resources to help both you and your parents. I've even found them to be very helpful at times when I just need to vent. You should also partner with your parents' doctors to make sure you are fully informed about their healthcare and wellbeing. Knowledge is power.
Don't feel like you have to do this alone. Arm yourself with knowledge and resources that can empower and support you during this stage of life. And remember, it's not going to last forever.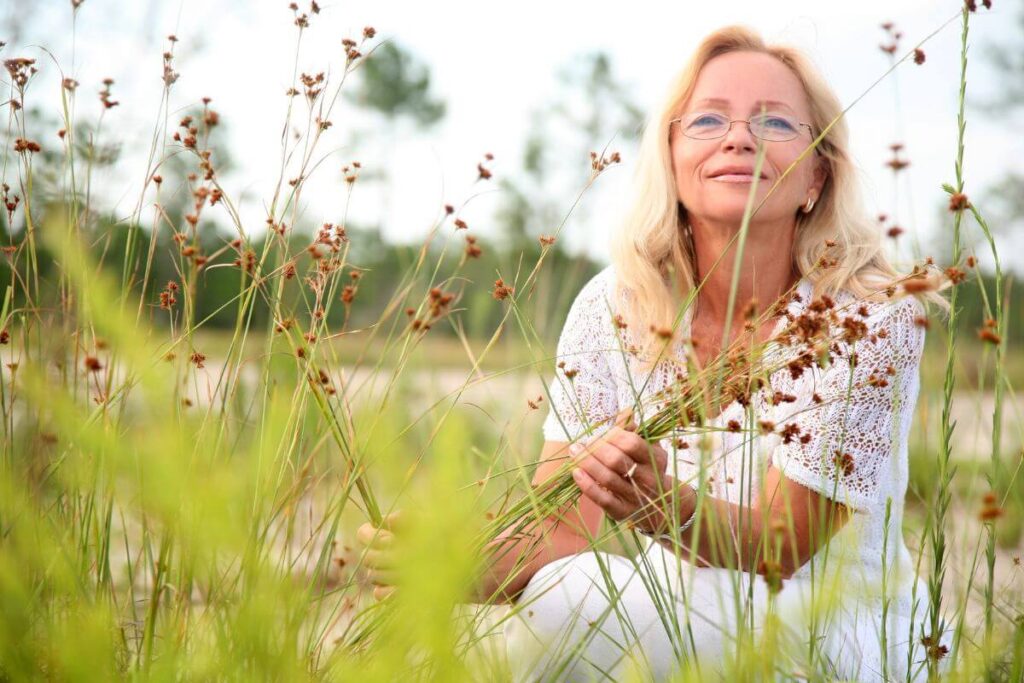 Safety, Health, and Independence
There's no question that aging parents can sometimes be demanding and make it hard for their adult children to take care of them. However, it's important to remember that they raised and took care of you for many years, so now it's your turn to return the favor.
While they may want to rely on you for many things, there are some areas that you may need to focus on:
health and safety
independence
financial and legal issues
Ensuring their health and safety can be a delicate balancing act, especially if your relationship is strained because of their demanding nature. But it is important to promote their independence while also taking steps to prevent accidents and injuries, and maintain boundaries.
Simple modifications to their home, such as installing grab bars in the bathroom or removing tripping hazards, can go a long way in reducing the risk of falls. Scheduled check-ins and appointments with healthcare providers can also help to identify and address any health concerns before they become more serious. These appointments can be scheduled within the boundaries you define to avoid too many demands.
If your parents can truly no longer live on their own due to safety and health issues, you might have to consider hiring companion care or home health services. But you should not feel guilty about it.
It's also crucial to have a plan in place for emergencies. You should have a list of emergency contacts readily available in their home, ensuring that your parents have a way to communicate with you or other caregivers in case of a real emergency. They should also have a plan for evacuating their home in the event of a natural disaster or other emergency situation.
EXTRA TIP: I've found it helpful to have a list of all medications posted near the inside of the front door so emergency medical personnel have it readily available if they have to enter the home to deal with a health emergency.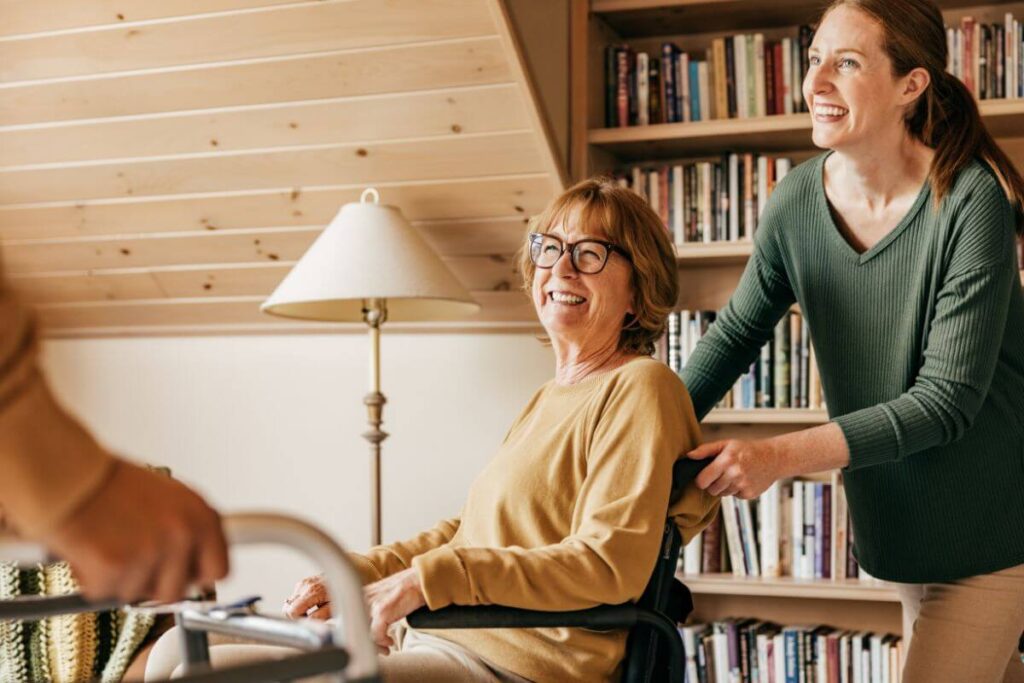 Financial planning is another key part of looking after your parents. You'll want to work with them to create a plan that takes into account their current finances and any potential future expenses, like medical bills or long-term care. It might be a delicate topic to bring up, but as you learn to navigate the aging process, you'll find the courage and compassion to talk about it with your parents.
A well-thought-out financial plan can help to ensure that your parents are able to maintain their lifestyle, afford necessary medical care, and have enough money to live comfortably as long as possible. As their caregiver, it is important to work with your parents to create a plan that takes into account their current financial situation and any potential future expenses, such as long-term care or medical bills.
In addition to financial planning, this is a good time to take into consideration legal matters related to the aging process. You may want to make sure your parent's important legal documents, such as a will, power of attorney, and healthcare proxy, are in place and up to date. These documents can help to ensure that your parents' wishes are respected in the event that they are unable to make decisions for themselves.
Staying informed and planning ahead can relieve a lot of anxiety during a health crisis or unfortunate death.
Ultimately, all of these processes will help your aging parents remain independent for as long as possible, and help you be prepared to make appropriate decisions with or for your aging parents if it becomes necessary to access professional home care services or utilize an assisted living facility or nursing home.
Unfortunately, there are no easy answers for when aging parents expect too much. However, being knowledgable, informed, patient, and compassionate will help.
Plus, remember that everyone will benefit from using effective and open communication during these difficult times. Getting old and caregiving are two challenging aspects of life:)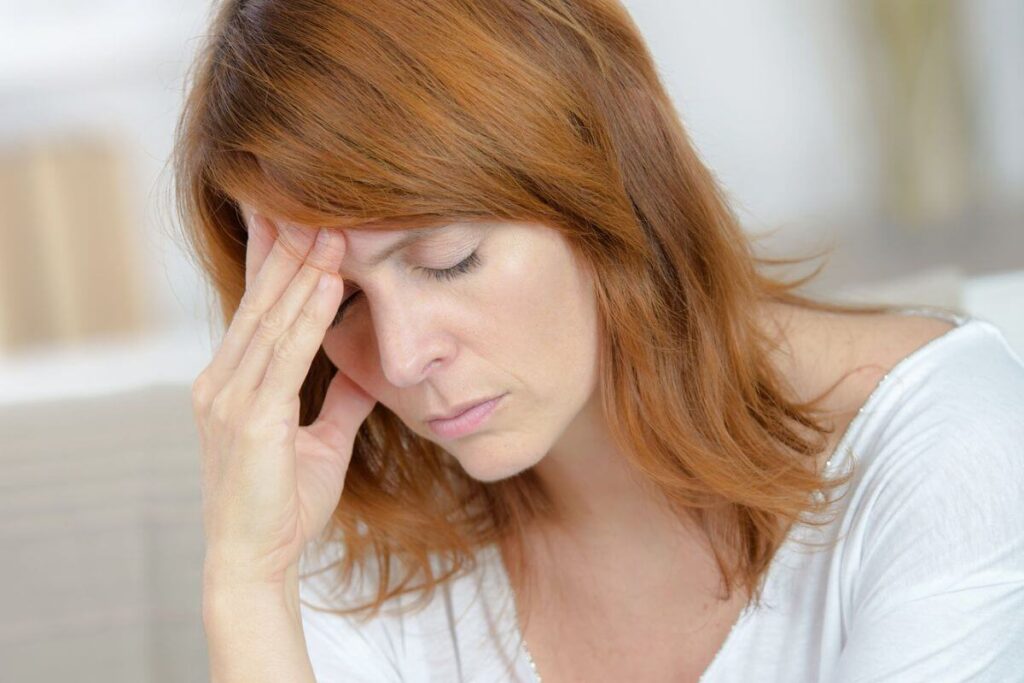 Final Thoughts: When Aging Parents Expect Too Much
Managing expectations with aging parents can certainly be a challenging but necessary task for adult children. However, by staying informed, communicating effectively, setting boundaries, and seeking outside help when necessary, it is possible to maintain a healthy and fulfilling relationship with your aging parents while also ensuring their needs are met.
Each family situation is unique and requires flexibility, empathy, and patience. You will want to maintain positive family dynamics during these sensitive times.
Remember that the time may come when you need to seek help and support with your aging parents, especially if they have been quite demanding of your time and attention. Your mental health and wellbeing might depend on it. Their health and safety might depend on it.
With these tips in mind, you can navigate the complexities of caring for your aging parents — even if they expect too much — while preserving your own well-being.
Love to ALL! ~ Susan