Feeling Trapped Caring for Elderly Parents? Here's Help!
Are you feeling trapped caring for elderly parents? Do you feel like you're stuck in a never-ending cycle of frustration, exhaustion, and guilt? Most anyone who has ever been a caregiver for their older parents can relate to what you are experiencing.
Feeling trapped by the responsibilities of caring for aging loved ones can be overwhelming and stressful. But fear not, there are resources out there to help you. You just need to know where to find them:)
As someone who has been through the ups and downs of caregiving, I've learned some tips & tricks and found some helpful resources that have made a significant difference in my mental health and wellness. So let's dive into some information and strategies that will help you overcome that trapped feeling and regain control of your life as a caregiver.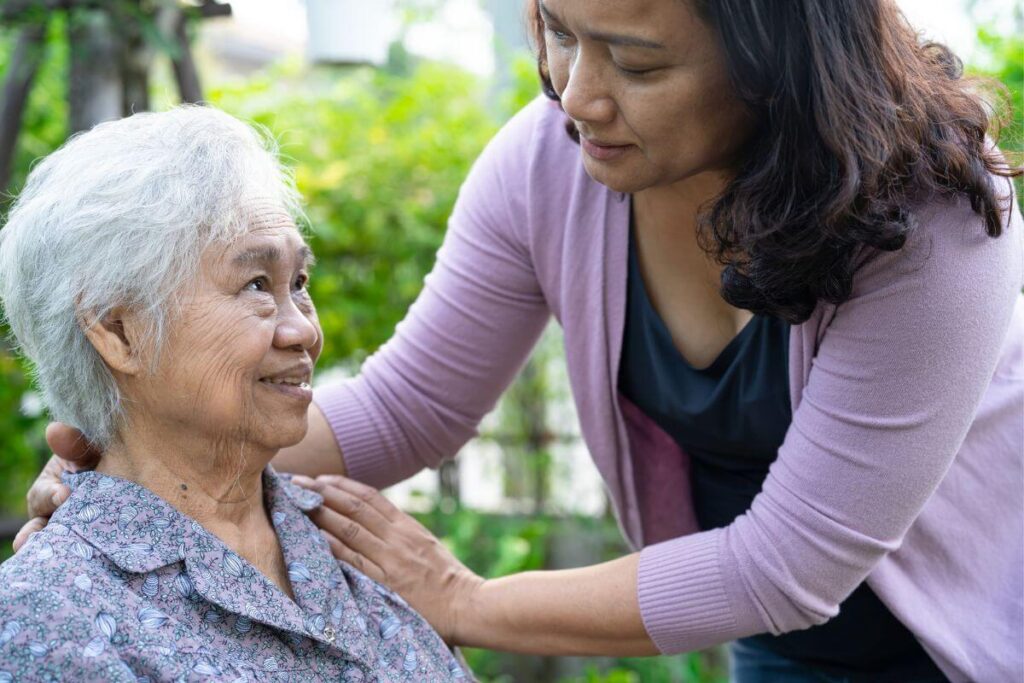 ---
Related Article: When Aging Parents Expect Too Much: A Survival Guide
---
Challenges of Caring for Elderly Parents
Caring for aging parents is definitely no cakewalk. It's about more than just cooking meals and doing their laundry. It's a full-time job that requires patience, understanding, and endless energy.
But to be honest, one of the biggest challenges is getting enough sleep and staying well-rested so you can manage the stress and overwhelm that comes with caring for your aging parents.
Family caregivers must deal with everything from managing medications to dealing with incontinence issues. You may also have responsibilies such as cooking meals, cleaning the house, paying bills, helping with personal care, taking care of pets, and so much more. Whether you're caregiving at home or helping your parents at an assisted living facility, the challenges are never-ending.
There are just so many things to think about. You need to think about your parents' future wishes, health and safety issues, social and spiritual well-being, legal and financial issues, happiness, and more. Plus, you need to think about your own caregiver needs.
Additionally, you need to manage schedules and establish clear communication and boundaries. You'll need a comprehensive caring for aging parents checklist just to keep up with everything!
And let's be honest – sometimes, you feel completely overwhelmed and trapped by all the responsibilities. That's why it's important to be a well-informed and strategic caregiver, using resources such as respite care and support groups.
Is It My Responsibility to Take Care of my Elderly Parents?
Legally, in the United States, each state has different laws about adult children caring for their elderly parents. You should consult a lawyer if you don't want to take care of your parents for some reason.
It is common for people to feel a sense of responsibility toward their elderly parents, especially if their parents took care of them when they were young. Caring for elderly parents can also be seen as a way of repaying them for their support and guidance throughout your life.
That being said, there are many factors to consider when deciding whether it is your responsibility to take care of your elderly parents, and the degree to which you will provide care.
Some of these factors may include your relationship with your parents, your financial situation, your work obligations, and your ability to provide the necessary care. It is important to carefully consider all these factors and to have open and honest discussions with your parents about their needs and preferences.
It may also be helpful to seek advice from professionals such as social workers, elder care specialists, or financial advisors to help you make an informed decision about your responsibilities toward your elderly parents. Ultimately, the decision to take care of your elderly parents should be based on your personal values and circumstances.
However, taking care of your elderly parents is generally considered a moral obligation. It's simply the right thing to do. At least to some degree. To the best of your ability.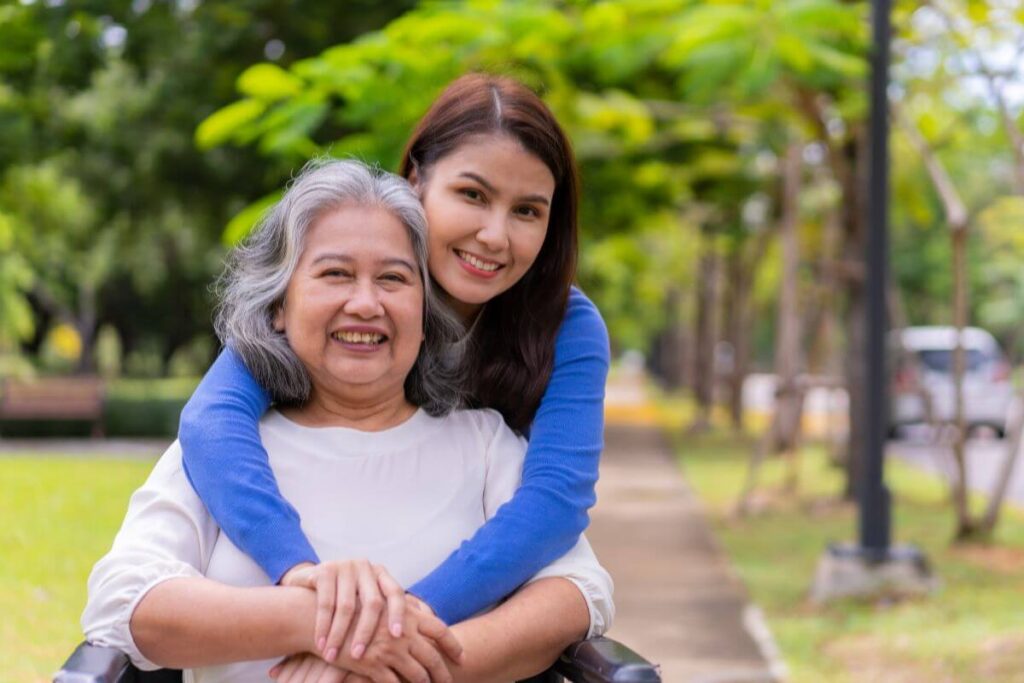 Caregiver Support and Resources
Caring for elderly parents can feel like being in a never-ending maze. You keep moving forward, but the walls close on you with every step. It's easy to get lost and forget that there's an exit.
However, it's important to remember that you're not alone. One of the best things you can do is seek support from others going through similar experiences. Many resources are available for caregivers, including online groups, local support networks, and professional counseling services.
A great support network of adult children caring for aging parents is Parenting Aging Parents. It was founded by Mike and Kim Barnes. They have a highly active Facebook Community support group and lots of resources on their website.
Another great online resource is Daughterhood. Founded by Anne Tumlinson, this community extends far beyond just a webpage of information — the community lives online through the Daugherhood blog and newsletter, a podcast, Daughterhood Conversations Webinar Series, and social media platforms. Check out what Anne has created over the past 25 years!
There are also many online resources such as blogs and forums where you can connect with others in similar situations and get advice and support. One of my favorites is Multicultural Caregiving — Kapok Caring Across Cultures. Their articles are easy-to-read and offer practical advice for caregivers. They do an excellent job of screening their writers and choosing relevant content.
Most communities have a Department of Aging within their local government. Check your local government listings and contact them to learn about support groups and workshops that they offer in your area. I have received excellent support and information from the Dept of Aging in my area of Southern Maryland.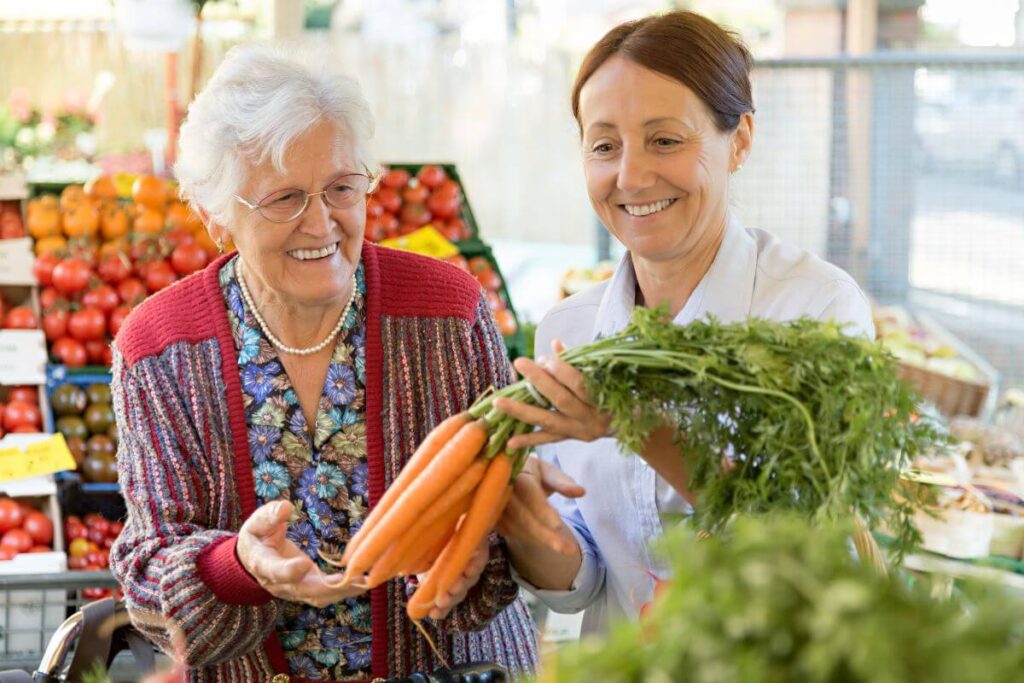 How to Find More Help
Another way to find support during this difficult time is to contact offices of doctors, physical/occupational therapists, and specialists in the field of geriatrics in your area, as they should have lists of resources available in your community. You can talk to your family doctor, as well.
You should be consulting with your parents' doctors about their care anyway, so ask them about local support. Their office may even keep a list of resources available for folks in your situation.
Consider talking to family, friends, coworkers, and acquaintances who have gone through similar situations, also. They may be able to point you toward support groups or organizations in your area.
Additionally, several national-based organizations are available to provide help for those caring for elderly parents. These organizations provide helpful resources and tips. Here are some of the sites that I feel are most helpful, so you have the contact information right at your fingertips:
These organizations offer a wide range of resources and support for caregivers, including information on managing medications, navigating legal and financial issues, establishing boundaries, and finding a healthy balance in your life. They also provide online resources and support groups where caregivers can connect with others in similar situations and receive guidance and encouragement.
By reaching out to these organizations, caregivers can find the help they need to navigate the challenges of caring for elderly parents. Sometimes, they can just listen to you vent when you are at your wit's end.
By the way, did you know Medicare will pay for some at-home services? Did you know Medicare will pay for some medical supplies? Be sure to discuss these issues with your parents' doctors to find out if they qualify for these supports and services. It might help alleviate some financial burdens, as well as transportation issues.
Don't hesitate to contact local organizations or online communities for additional resources and support. Remember, asking for help doesn't make you weak — it makes you human.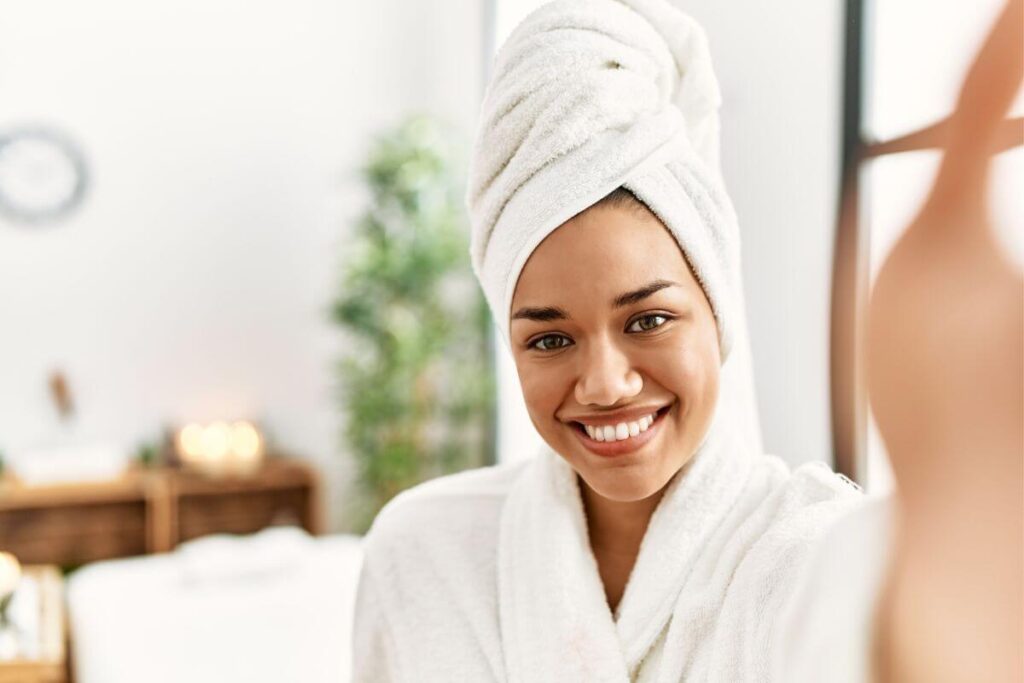 Taking Care of Yourself
I know firsthand how overwhelming it can be to care for an elderly parent. It's a role that demands your time, energy, and attention.
It can feel like drowning in responsibilities with no end in sight. The guilt of feeling like you aren't doing enough or the fear of making mistakes constantly weighs heavily on your mental health.
But I have learned through experience that caregiving at-home doesn't have to mean sacrificing your well-being. You must learn to seek support from family members, friends, or even professionals if you feel overwhelmed or burned out. Your health matters too! Taking care of yourself will make you a better caregiver in the long run.
Finding balance and coping with stress may seem impossible, but trust me – it isn't. These are critical components of being an effective caregiver. You owe it to both yourself and your loved ones to take regular breaks and manage your stress by setting clear boundaries and sticking to them.
Whether it's through meditation, exercise, or simply taking some alone time each day, prioritize activities that help you recharge mentally and emotionally. Set up a quiet space to read a book, listen to your favorite music, or even do a hobby that you enjoy.
Keep a Daily Self-Care and Wellness Journal to help you focus on your own self-care. Research shows that journaling can help reduce stress and improve mental health. Now is a time when you need to do whatever it takes to take care of yourself, including self-care activities.
And of course, be sure to eat nutritiously, drink plenty of water, and get plenty of sleep! This will help you be a better caregiver for your parents while also taking care of yourself.
It may be time to seek professional help from a counselor or therapist to help you find balance in your life. Being a caregiver for an elderly parent can be emotionally draining, as well as physically demanding. It can lead to loneliness and isolation. A counselor can help you find balance and develop boundaries with your parents.
And finally, you may want to consult with your own doctor about how you are feeling and what you are experiencing. My doctor has made some medication changes during these challenging times. Yours may want to do something similar.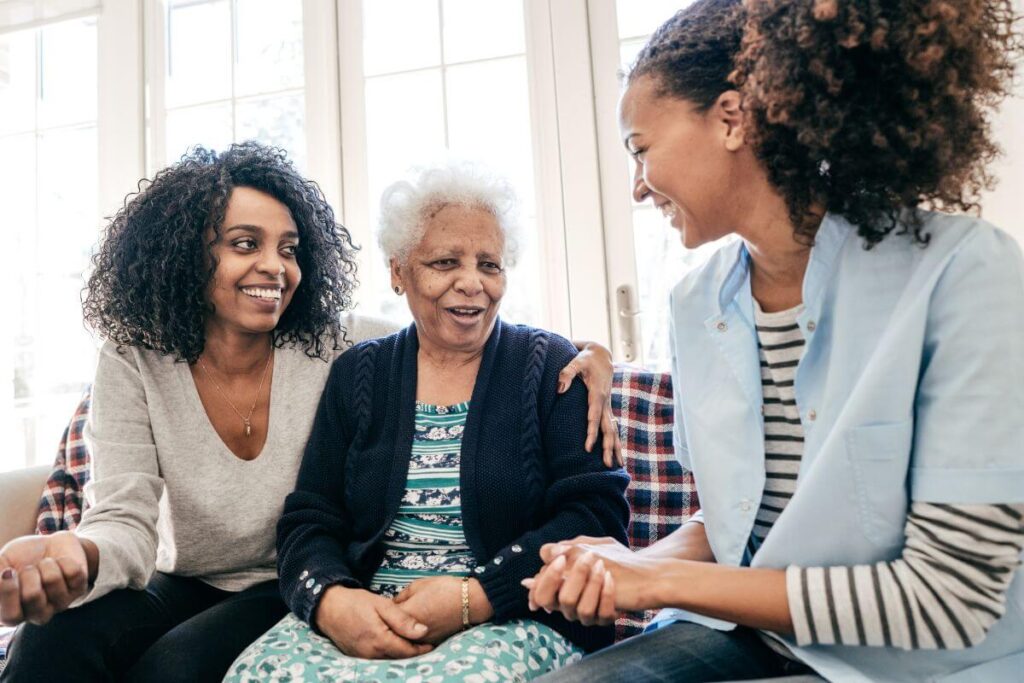 Emotional Effects of Caring for an Elderly Parent
When you're providing care around the clock, you must take breaks. Respite care can provide much-needed relief so you can recharge and return refreshed.
If left unchecked, feelings of loneliness and resentment can quickly spiral into symptoms of caregiver burnout.
Symptoms of Caregiver Burnout
When the demands of caregiving become overwhelming, it can lead to a state of emotional and physical exhaustion that we call caregiver burnout.
I've found myself in this state, where my mind and body are exhausted, and I struggle to find joy in the things I once loved. Plus, I become impatient and frustrated with my parents.
The symptoms of caregiver burnout are palpable. My body aches with fatigue, and my head is constantly pounding with tension headaches. I can't focus on anything, and I just want to sleep.
The emotional burden of caregiving is taking its toll on me, and I feel irritable, anxious, and depressed. The weight of responsibility is too much to bear, and I find myself withdrawing from people and losing interest in anything that used to bring me happiness.
In this state of burnout, it can feel like there's no escape. I feel hopeless and helpless, like I'm drowning in a sea of responsibilities with no lifeline in sight.
Caregiver burnout is a serious issue, but it's not an insurmountable one. By reaching out for help and support, taking care of your physical and emotional health, and finding moments of joy in the midst of caregiving, you can overcome burnout and provide the best possible care for your loved ones.
Please watch for symptoms of caregiver burnout and take action before it becomes a problem!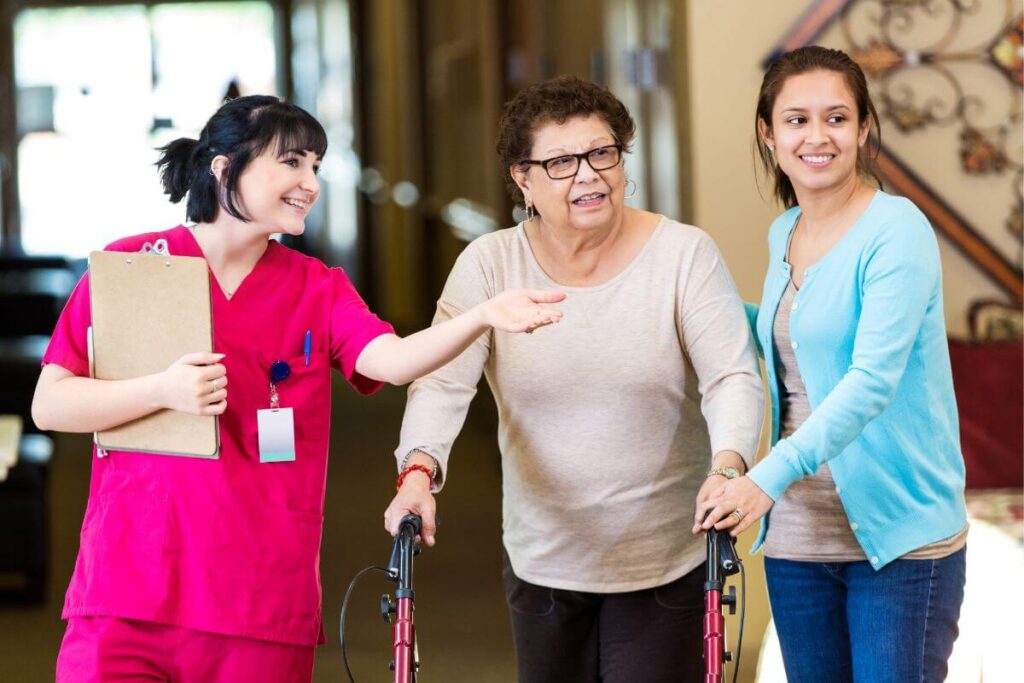 Is It Time to Seek Professional Respite Care?
Respite care refers to the temporary care provided to elderly people who are cared for by a family member or caregiver. It is intended to provide relief to the primary caregiver by offering them a short break from their responsibilities, while ensuring that the individual receiving care continues to receive appropriate and necessary support.
Professional respite care can range from a few hours of care per week to overnight stays or longer periods of care. These folks are trained in companion care and genuinely getting to know each patient.
The purpose of respite care is to give caregivers a chance to take a break, attend to their own needs, and recharge. This can help prevent caregiver burnout and improve the quality of care provided to the individual receiving care.
Respite care can also be beneficial for the individual receiving care, as it can provide opportunities for socialization and engagement with new people and activities. However, you may have to get over the hurdle of your elderly parents not wanting anyone buy you to provide care:)
You can locate professional respite care services in your area by contacting many of the organizations I shared above. Unfortunately, most respite services are not covered by insurance and must be paid out-of-pocket. If your family members or friends can help, it will alleviate the added burden of potential financial hardships.
Don't let yourself become too burned out before seeking help — remember that taking care of yourself is as important as taking care of your elderly parent!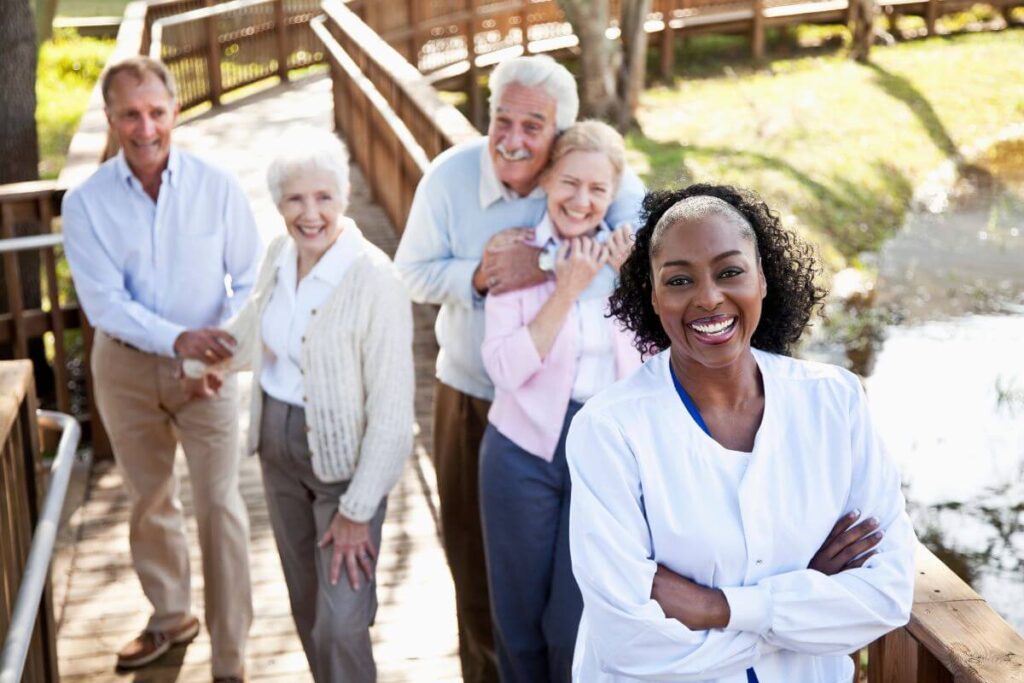 When Assisted Living Becomes a Good Option
It's common for caregivers to feel trapped, as if they have no choice but to continue providing care without any breaks or support. But there are choices.
If you're feeling trapped caring for elderly parents and respite care isn't enough, it may be time to consider assisted living as a good option. Your parents may initially express resistance to the idea, but they will adjust if you find the right place for them.
Assisted living facilities provide a range of services and amenities that can help relieve the burdens of caregiving and improve the quality of life for both you and your parents. They offer a variety of services tailored to the individual needs of each resident. This may include support with activities of daily living such as dressing, grooming, bathing, medication management, meal preparation and transportation services.
In addition, assisted living facilities offer social and recreational activities that can help seniors stay active and engaged, such as exercise classes, outings, and special events.
It can also improve your relationship with your parents by allowing you to spend quality time with them without the stress and pressure of caregiving. There are many happy elderly parents who enjoy senior living facilities.
Assisted living facilities can be a good option for elderly parents who need more care than can be provided at home, but who do not require the round-the-clock medical supervision of a nursing home. Assisted living facilities can provide a safe and comfortable environment for seniors to age in place, while receiving the support and assistance they need.
If you're feeling trapped caring for elderly parents, it's important to remember that you have options. Assisted living can provide a valuable solution for both you and your parents, giving you both the support and freedom you need to live your best lives.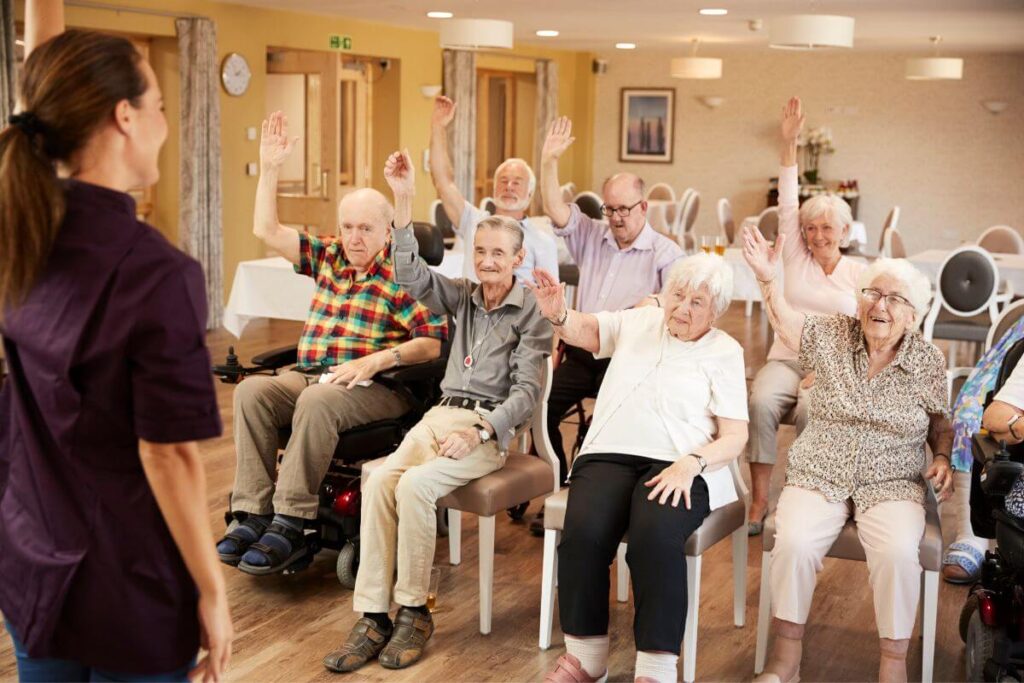 Final Thoughts: Feeling Trapped Caring for Elderly Parents?
As someone who has cared for my elderly parents, I know firsthand the challenges that come with it. It can sometimes feel overwhelming and isolating, but there is help. And the situation does not last forever.
Recognizing the importance of seeking support and utilizing resources, taking care of yourself, finding balance, and coping with stress is essential to avoid caregiver burnout.
If you're feeling trapped in your role as a caregiver, don't give up hope. With respite care options available and prioritized self-care, there are ways to ensure both you and your loved ones receive the best possible care.
Remember to take things one day at a time and seek help when needed – you don't have to do this alone.
You might find these related articles helpful as you navigate this journey:
Love to ALL! ~ Susan