85 Positive Affirmations for Better Family Relationships
Family is among the most important things in life. But sometimes you have difficult times or personal differences that weaken your very special relationship. Positive affirmations for family relationships can help improve and strengthen your bond with each other regardless of what's happening around you.
Affirmations for family can also help strengthen your family values and support system. You can share family affirmations with each other as a means to help teach and learn kindness, compassion, patience, respect, and love for each other.
These positive affirmations for family relationships will help you develop a healthy mindset about family values, bonding, unity, health, safety, and protection.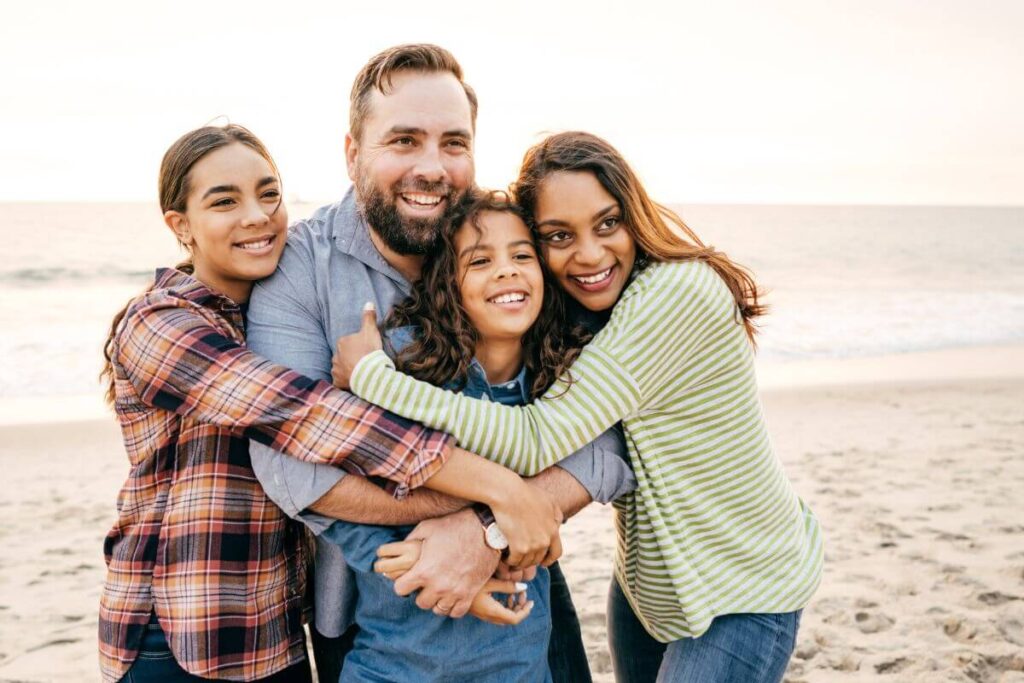 ---
Related Article: 111 Friendship Affirmations for Deeper Connections
---
Affirmations for Family Bonding and Unity
These affirmations can be taught to your children or shared with other members of your family who want to help maintain strong family relationships. They help create a positive mindset toward the concept of what FAMILY truly means.
We speak to each other with only kind words, and receive only kind words in return.
We are a team, working together to support and love each other through everything.
We encourage and motivate each other to reach our highest potential.
We cherish our family time together, and make the most of every moment.
We are a close-knit family, connected by our love for each other.
Our family life may not be perfect, but family is a top priority for us.
Tough times bring our family members together to support each other.
Our family support system is strong and effective.
Quality family time is important to our family.
In our family, we listen to each other with open minds and hearts, without judgment.
Although at times we may disagree, the important thing is that we are always respectful of each other's opinions and points of view.
My family's strength comes from the core values we have and our wholehearted belief in the important part family plays in each of our lives.
No matter what comes our way, even through the tough times, we will always return to being a happy family.
We take the time to connect with each other on a deeper level, sharing our thoughts, feelings, and experiences openly.
We are free from family drama and negativity, choosing instead to focus on spreading happiness and love.
We are open to new great experiences and adventures, setting our sights on the future.
We provide emotional support to all members of our family, at all times. We are always here for each other.
In our family, we value emotional health and mental health as much as we value physical health.
We are kind and patient with each other, always offering words of encouragement.
We forgive each other easily, and move forward with love.
In our family, we listen to each other carefully and care about what people have to say.
Each member of my family is healthy and happy.
We have strong, loving, healthy relationships with each other.
We accept each other just as we are.
Even when we have different opinions, we can share them freely and listen to each other.
We are blessed, loved, and guarded by a higher power.
Our family is always available for the good things and positive surprises.
Everything is going to be ok. We are all going to be ok. Today and always.
Our family is happy and content, and our life is filled with positivity and laughter.
Even when things aren't good for one of us, we make sure to protect the others from negativity.
We maintain peace, respect, and calm no matter what a subject of discussion may be.
We are a strong family and can survive everything together.
No matter how things are at the moment, we can still love and support each other.
We empower and support each other on the way to our biggest dreams and goals.
Each of our family gatherings is full of love and light, support, and positive emotions.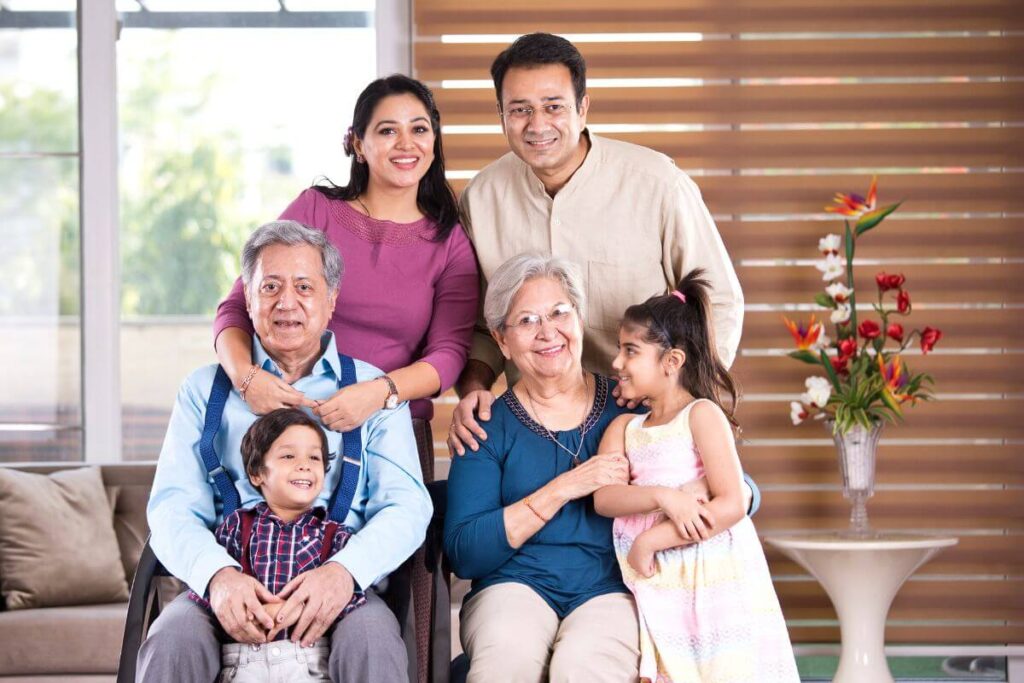 Positive Family Affirmations
You can use these daily positive affirmations for yourself. They will help you develop and maintain a healthy mindset toward your family.
They include affirmations for family problems, stressful family gatherings, toxic family relationships, difficult times, gratitude, overall positive relationships, and more.
I trust in my ability to understand my family's needs, and I am grateful for their trust in me.
I serve as a positive role model for healthy family relationships.
I avoid family drama by being compassionate, patient, and non-judgmental.
I love and value every member of my family.
I create loving relationships with all family members.
I do not engage in negative thoughts or conversations about family members.
My family's needs are a priority for me.
I always share positive energy with my family.
I use loving words when talking to and about my family members.
I help my family members navigate difficult situations.
I maintain a positive attitude toward all members of my family.
I share the energy of love among all my family members.
I have nothing but unconditional love for my family.
I encourage my family members to use kind words to and about each other.
I always promote healthy family connections with my actions and words.
Even during hard times, I support my family members.
I can easily navigate my relationships with toxic family members without being pulled into negativity.
I set a good example for respect and love within my family.
I respect the personal space of each family member.
I provide emotional support when my family members experience difficult times.
I pay close attention to what's happening with my family members so I can support them.
I remain committed to my true self while also loving my family.
Family get-togethers can be chaotic but I always show up as my best self.
I have an infinite amount of patience with my family members even when we disagree.
I am a member of a strong family who values positive relationships.
My family's needs are always important to me.
Family problems happen in all families but I remain a beacon of love to all.
I see each family member through eyes of love.
I set healthy boundaries with family members and encourage them to do the same.
Family values are important to me.
I have absolute confidence in the strength and support of my family.
I show up as the best version of myself even during stressful family gatherings.
I enjoy creating great experiences and memories with my family .
I am a positive influence on the members of my family.
I maintain a positive mindset about each member of my family.
I honor my own needs while also respecting the needs of my family members.
I have a wonderful family who loves me.
I am grateful for my family's unique talents, quirks, and qualities – they make us who we are as a family.
I am surrounded by an abundance of love, support, and encouragement.
I am grateful for my family's unique traditions and customs.
I am surrounded by people who love and care about me.
I am grateful to be part of such a kind, loving, and supportive family.
My family brings me tremendous joy.
I show my family unconditional love, each and every day.
My family is my anchor, providing me with stability and support.
I pay close attention to the small changes and little shifts that happen in our family.
I cherish the time that I spend with each member of my family.
I am proud of my family, and they are proud of me.
I am grateful to have such a wonderful family.
Whenever I feel down, I can reach out to my family for a boost of positive emotions.
---
Related Article: 50 Powerful Affirmations for Self Love
---
How to Use Family Affirmations
Affirmations are positive statements that you say aloud on a regular basis so your subconscious mind believes what you are saying. A daily practice of affirmations is a powerful tool to improve your family relationships.
You can stand in front of a mirror or sit in a quiet location and say the positive statements to yourself. But you must be mindful and present while you are saying them.
You can use the daily family affirmations with your children or other family members, too. You can share them verbally, text them, post them on social media, email them, write them on sticky notes and leave them in prominent locations, or even write them in cards.
It's always a great idea to look through a list of affirmations and create a personalized list of the positive statements that resonate with you. After you have done that, you can choose a few to recite each day, or you can read the whole list each day.
Your affirmation practice should be truly yours — do what works best for you. But do it mindfully and with your full attention on the words you speak.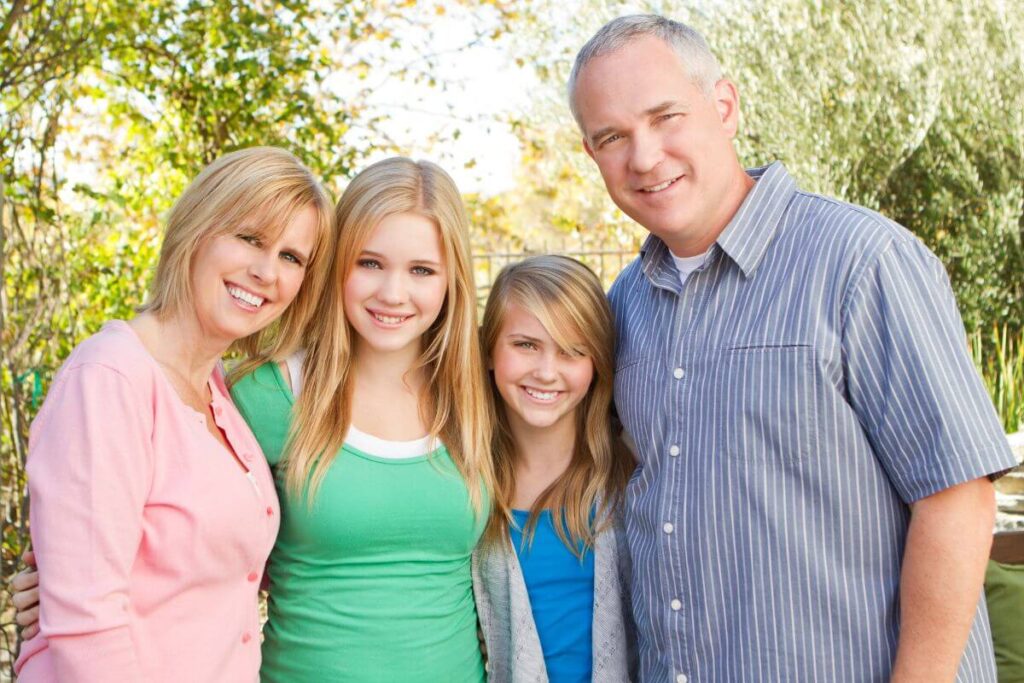 Why Are Affirmations for Family Important?
These positive affirmations about family will help you develop and/or maintain positive thoughts and feelings about family, as well as improve your family relationships.
They will help you find peace in difficult times and navigate your relationships. You'll feel more positive toward family members even when the relationship is stressed because of difference personalities, opinions, or even toxicity.
No family is perfect, but having a positive mindset about family differences and how to deal those differences will help you feel so much better about your family.
No matter what your relationships look like right now, positive affirmations about family can help you develop an attitude of gratitude for every person in your family.
And if you use the family affirmations together, with other members of your family who want to improve family relationships, the whole family will become stronger, more resilient, and happier!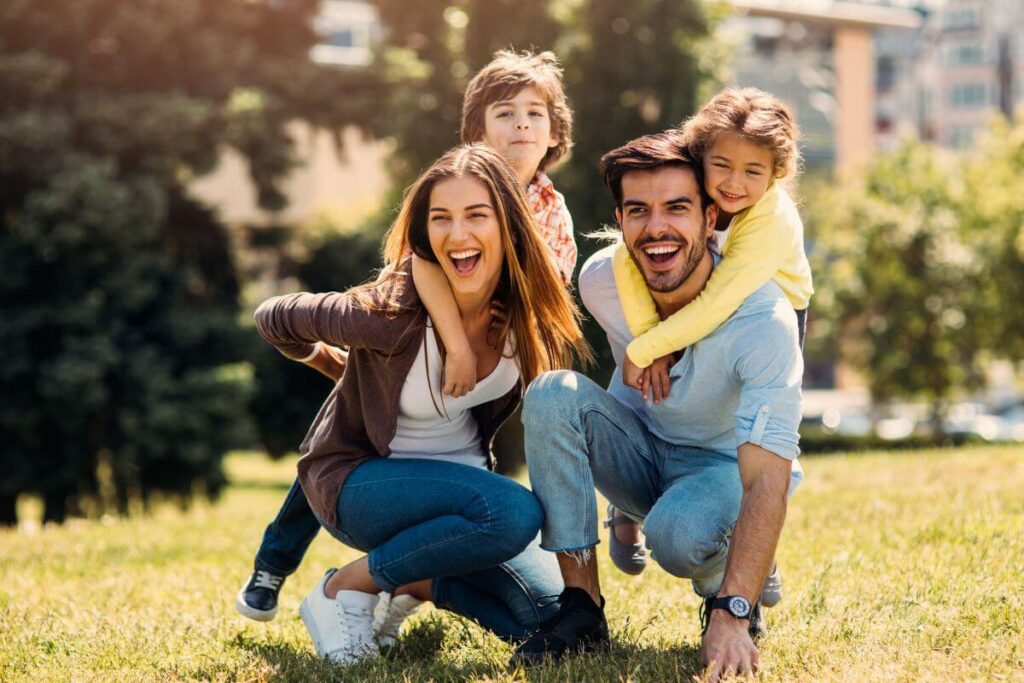 Final Thoughts on Positive Affirmations for Family
These positive affirmations for family will help you develop better relationships that result in more peace of mind, happiness, and unity in your family.
I hope you've found what you were looking for and are ready to put these positive family affirmations to good use to develop and maintain better family relationships.
You might also enjoy enjoy these articles:
Love to ALL! ~ Susan