Family Fun in Nashville – Over 50 Things to Do in 2021!
It took careful planning, and lots of laughter, but we had great family fun in Nashville on our nine day road trip! This article provides you with information about more than 50 of the BEST family activities to do and see on your Nashville vacation together!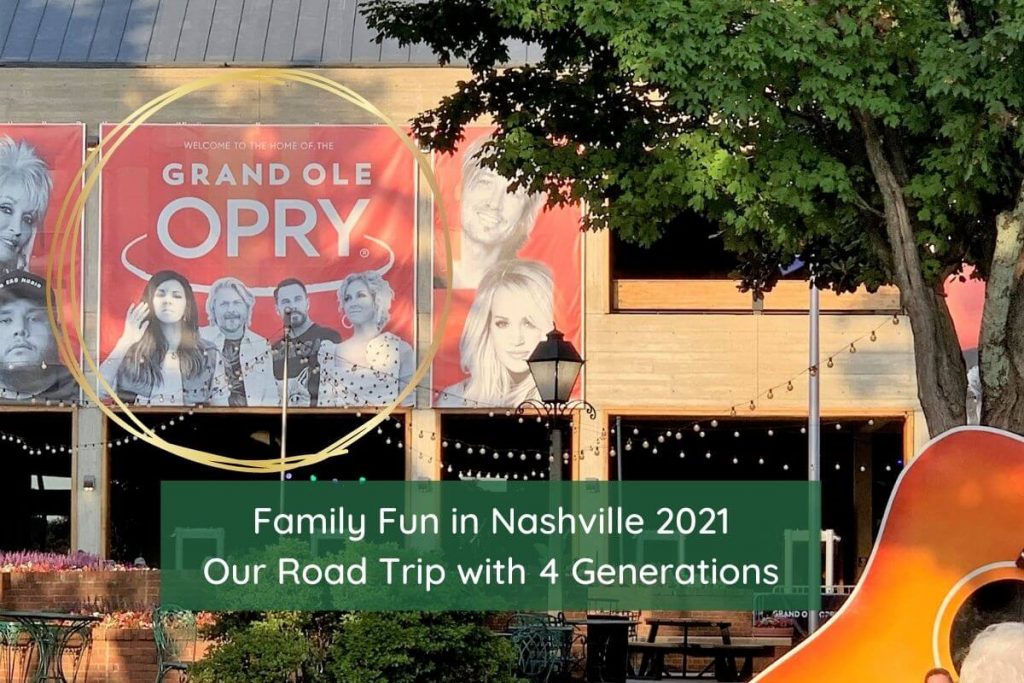 I am going to share all about our family fun in Nashville in July 2021. You will learn about more than 50 activities, restaurants, and places to stay that are perfect for multigenerational family vacations! We had 6 people from four generations on this vacation! You'll probably have some chuckles and learn a lot about Nashville, too!
Additionally, don't forget that traveling is great for your overall wellness. It enriches your life by improving your mood and reducing stress; it helps you develop greater cultural awareness; traveling provides opportunities for more physical and mental activity; it enhances the quality and quantity of your life, and so much more.
Nashville is the perfect place for these wellness opportunities since it offers so much history, culture, and fun!
In our case, this vacation gave our family lots of opportunities for laughter and togetherness, as well as opportunities to practice patience and acceptance. We did a lot of walking and exploring together, and learned about the history and culture of this city!
Our Family Road Trip to Nashville
There were six of us ranging in age from 13 to 85 and we actually returned home to Southern Maryland with everyone! No one got left along the roadside anywhere! (Admittedly, I was the one most likely to have been in that situation!)
We traveled in a 2020 Tahoe Premier with our luggage in a cargo carrier bag (in case of rain) strapped to a hitch-mount rear luggage rack. No problems there, thankfully!
It's nearly impossible to plan a vacation that will keep a 13-year old girl happy. You know, those hormones and moods can ruin any given moment?! But we managed to plan a vacation that kept our teenager pretty happy (most of the time)!
And then there's the need for rest times in the hotel for our 85-year old great-grandma. We managed to plan some rest time most days. And as it turned out, we ALL benefitted from those rest times!
Our daughter has lower-back problems so we had to plan for her needs. Plus, we needed to plan how to celebrate her 37th birthday while we were on vacation! There are LOTS of places to celebrate ANYTHING in Nashville! But with serious back pain, it was a bit more challenging.
You might be curious about the other three of us – my husband is 62-years old and was our Uber driver for the whole road trip – a total of 9 days. Our son-in-law is 41-years old and goes along with pretty much anything.
And then there's ME – the one who is most likely to be left behind, lost, or confused but having the most fun and learning the most about the city of Nashville!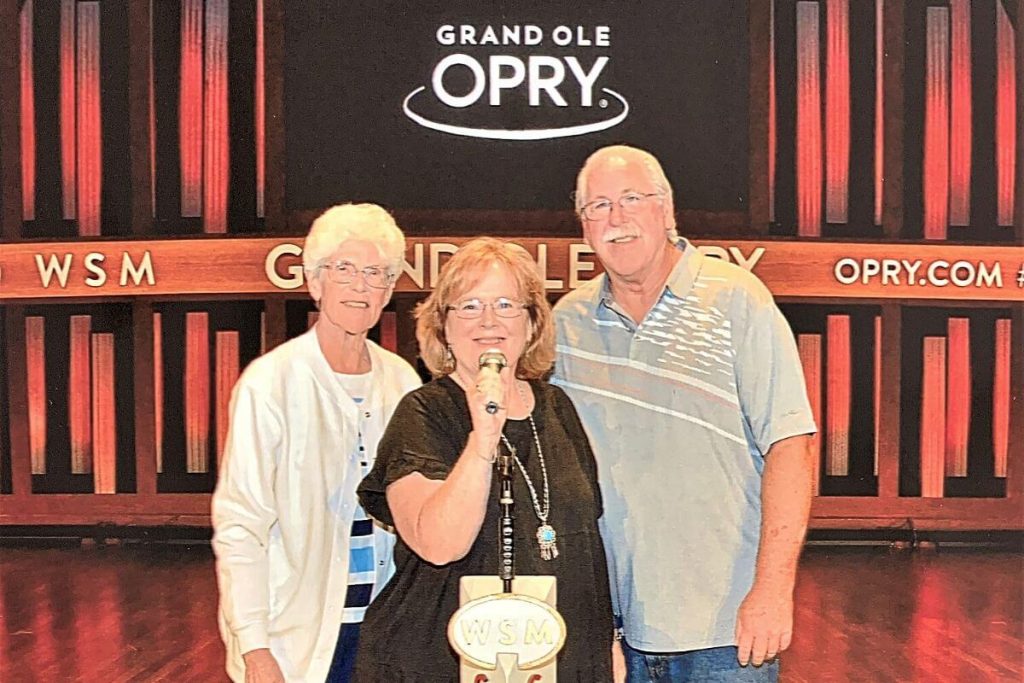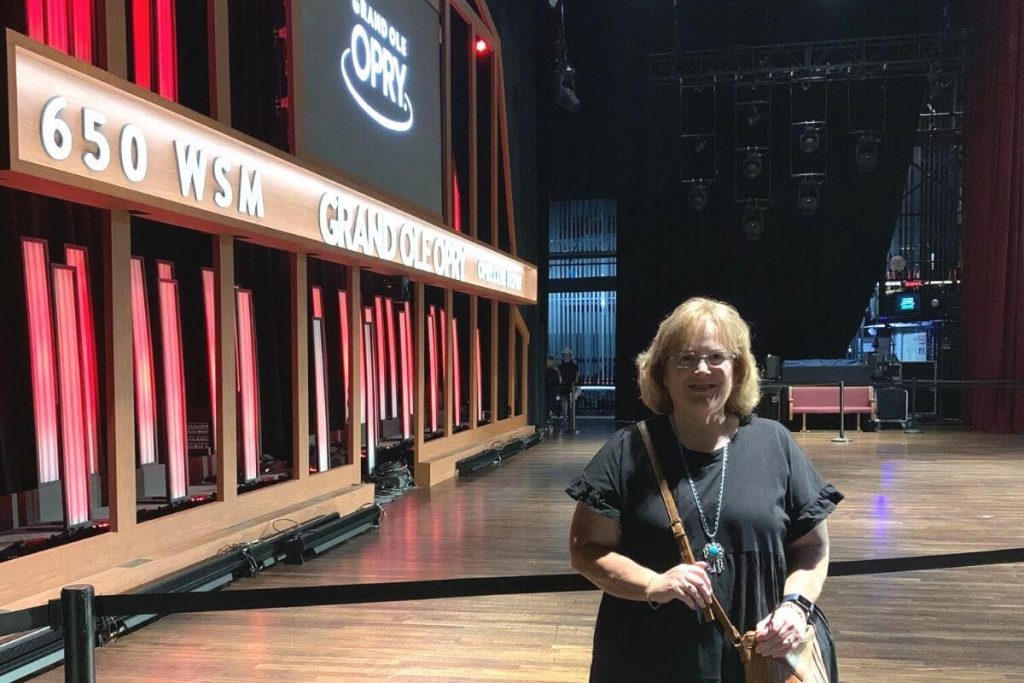 Grand Ole Opry Dance the Magic! Event
This adventure began when our 13-year old granddaughter was invited to dance at the Grand Ole Opry Dance the Magic! Event. It was the first time the Dance the Magic! production has been presented in Nashville. It was quite exciting!
Individuals and dance teams from all over the country come together to put on a fantastic show.
So right in the middle of the worldwide pandemic, the whole family decided we would all go and make it our vacation.
Makes perfect sense, right? Especially since we had not traveled on vacation in quite some time because of the pandemic! We would just hope all would be okay in the world by July 2021.
By May 2021, the event was confirmed and we began finalizing plans for our family fun in Nashville, combined with the Dance the Magic! Event.
Our granddaughter would be busy with rehearsals and special events for 3 days so we had time to schedule around the actual dance event. Plus, we planned extra days… because why not?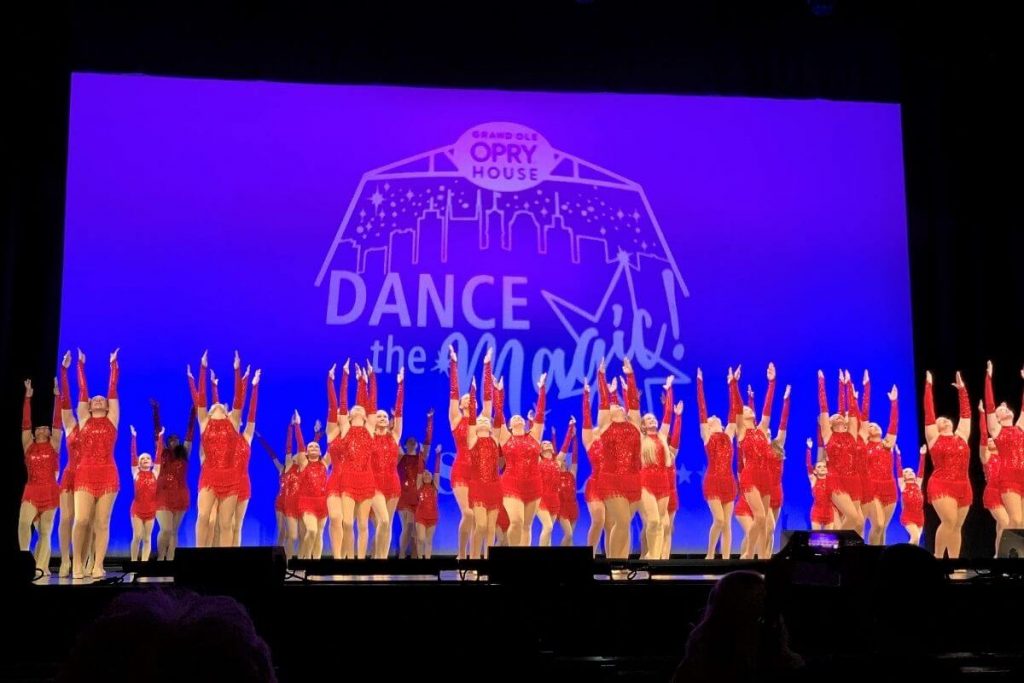 That's when I went to work to discover everything I could about Nashville so I could make a plan suitable for all six of us!
I won't bore you with detail-by-detail planning for our Tennessee vacation but you will find lots of ideas for things to do in Nashville for multigenerational vacations! Now moving along…
Family Fun Hotels in Nashville TN
Nashville has just about every kind of accommodation you can imagine. You can choose from boutique hotels in and out of the city, rental properties in the heart of the night life or in the suburbs.
You can also choose chain hotels and motels with ratings from economy to luxury, as well as wilderness campgrounds. Some places provide shuttles to various places, others do not.
You will most likely pay significant daily parking rates at any hotel, and higher than usual Uber and Lyft rates in and around Nashville. So you should plan on extra money for parking and transportation wherever you decide to stay.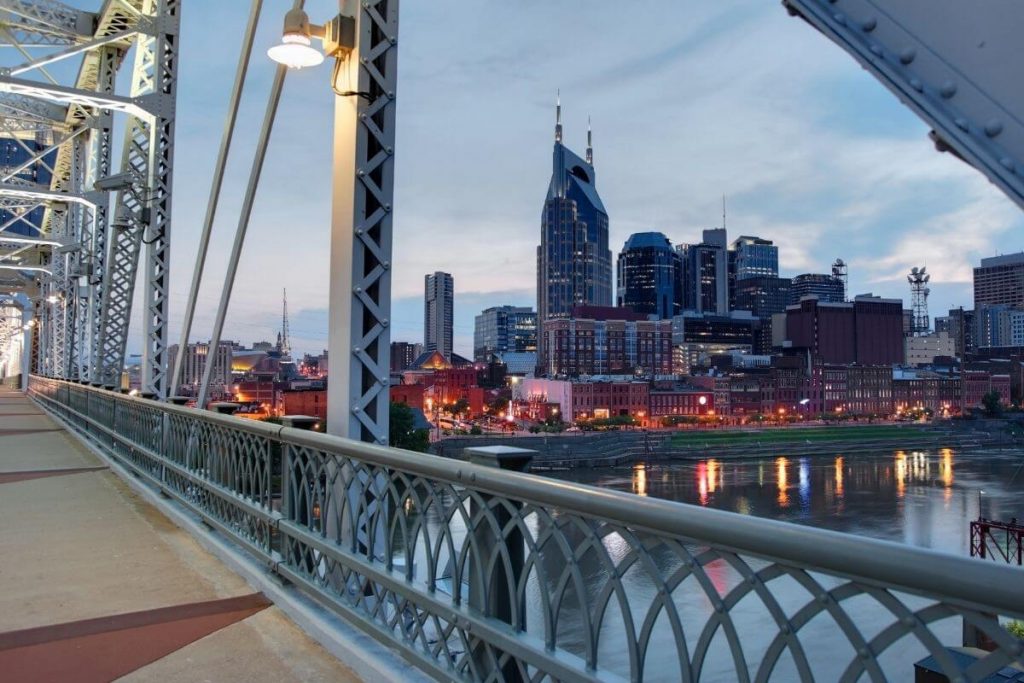 Gaylord Opryland Resort and Hotel
We stayed at the Gaylord Opryland Resort and Hotel just outside of downtown Nashville. This was basecamp for the dance event. It is also one of the most family-friendly accommodations in Nashville.
You can find something at the Gaylord for everyone in your family to enjoy. It is like a theme park in itself with 9 acres of indoor and outdoor water attractions as well as gardens and waterfalls, shops, selfie-spots, snack shops, slushy, gelato, and ice cream shops, and restaurants. You can choose from Italian, Mexican, steak, southern food, and sushi.
You can also enjoy a beautiful waterfall light show inside the Gaylord.
Gaylord Opryland Resort Gardens features lush and exotic plants, cascading waterfalls, and bubbling brooks. Natural light floods through the high glass ceiling, giving the impression of being outside.
You can take a guided tour on a Delta flatboat along the fish-filled river that winds through the resort. It's quite a magical place to stay for all generations.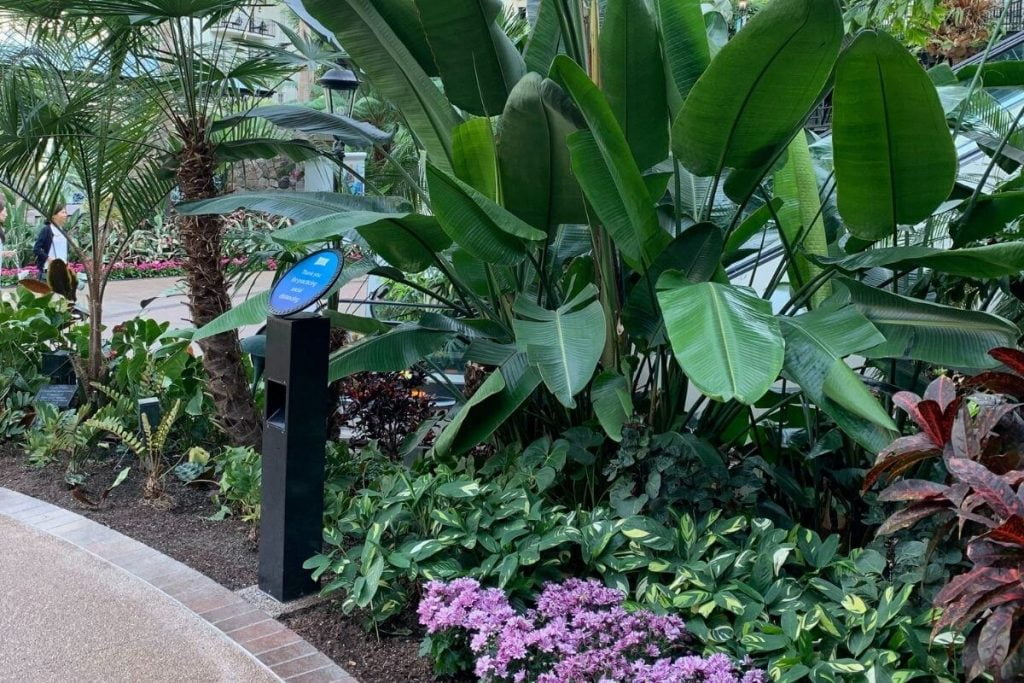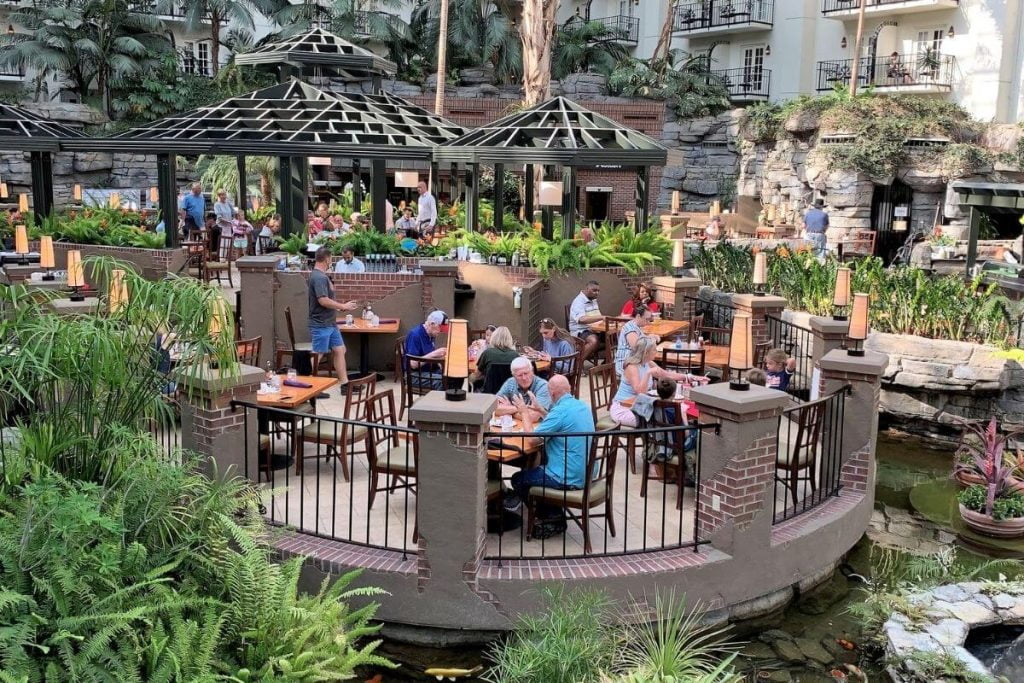 Right next door, you will find Madame Tussauds Wax Museum in the Opry Mills Mall, along with movie theaters, the Rainforest Cafe, and the Aquarium Restaurant where you can dine surrounded by a 200,000 gallon Under the Sea water experience.
You will also find the Grand Ole Opry within walking distance of Opry Mills and the Gaylord Resort.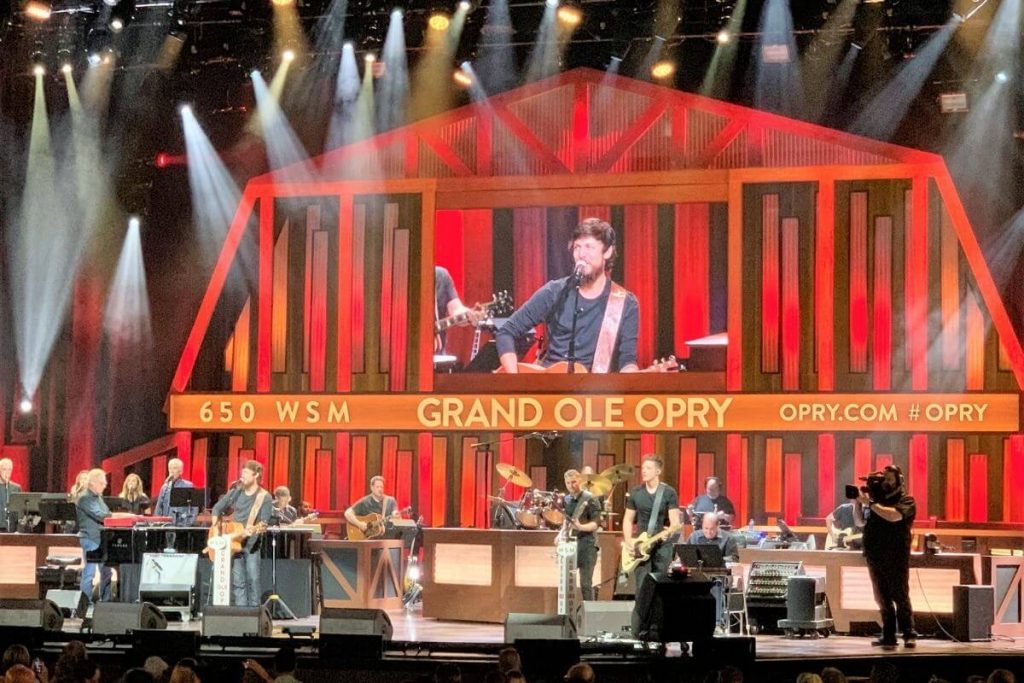 Other Family-Oriented Hotels
The Inn at Opryland, A Gaylord Hotel
Across the street is another family-friend hotel, The Inn at Opryland, A Gaylord Hotel. This is a more economically-priced hotel that offers restaurants and an indoor-pool, close to the same attractions listed above. There are also more economically-priced restaurants and markets within walking distance and nearby.
Holston House
While we were in Nashville, my young-adult niece was visiting the city from Washington State. She was staying at Holston House on 7th Street. It was also a great hotel for families.
Trip Advisor lists it as the #2 hotel for family-fun hotels in Nashville. It is centrally-located just off Broadway in the city. There is a roof-top pool that has a great view of the city.
This hotel makes a great vacation home for families because it's in the heart of downtown Nashville and you can easily walk or Uber to any attractions if you don't want to move your vehicle. The location is considered safe.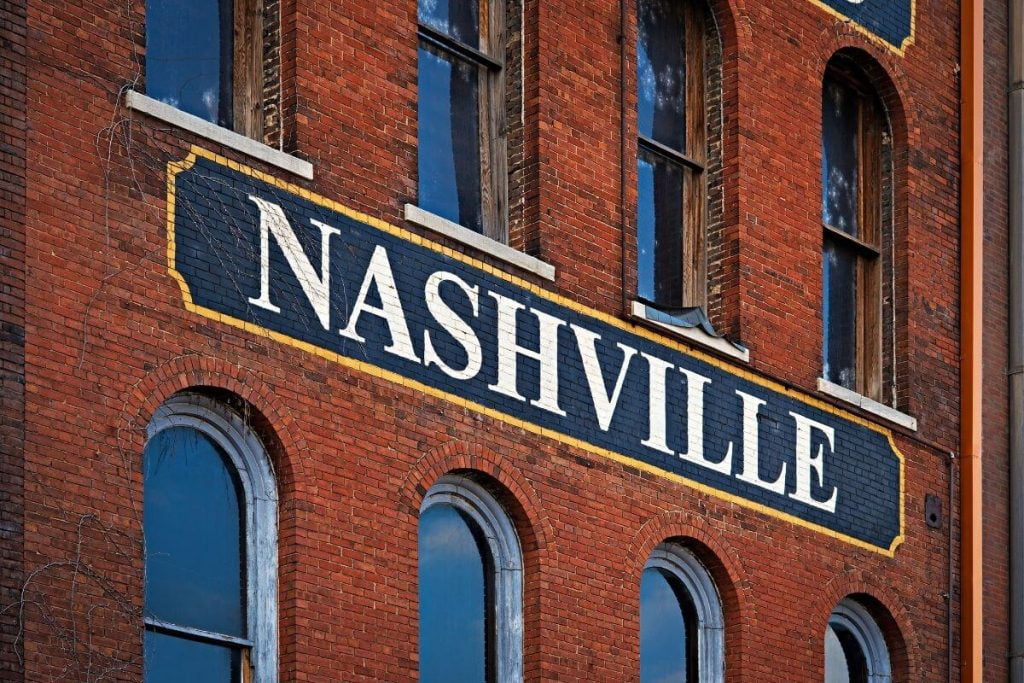 Homewood Suites Nashville Vanderbilt
The Homewood Suites Nashville Vanderbilt is a more moderately priced family friendly hotel. You will find it on almost all family-friendly hotel lists for Nashville because of the cleanliness, location, and convenience.
As an all-suite extended stay hotel, it provides stability and space for family travelers who want to be close to downtown, as well as Music Row and the West End area. It is located in an area that is considered safe.
Hampton Inn & Suites Nashville – Green Hills
Typically, when we travel, Hampton Inn is our hotel of choice. Based on my research, we would stay at the Hampton Inn & Suites Nashville in Green Hills for a more economical vacation.
Fun Family Things to Do in Nashville
You will never have enough time for all the family fun in Nashville! There are simply too many cultural attractions, excursions, museums, historical attractions, water-park fun, southern foods, fine art attractions, sightseeing, parks, beer and brewery tours, stars' home tours, and so much more.
You will have to decide what the members of your family will enjoy the most.
Animals? Then you will likely enjoy a trip to the Nashville Zoo.
Culture? Then you will probably enjoy some southern foods and country music attractions like the Grand Ole Opry and Country Music Hall of Fame.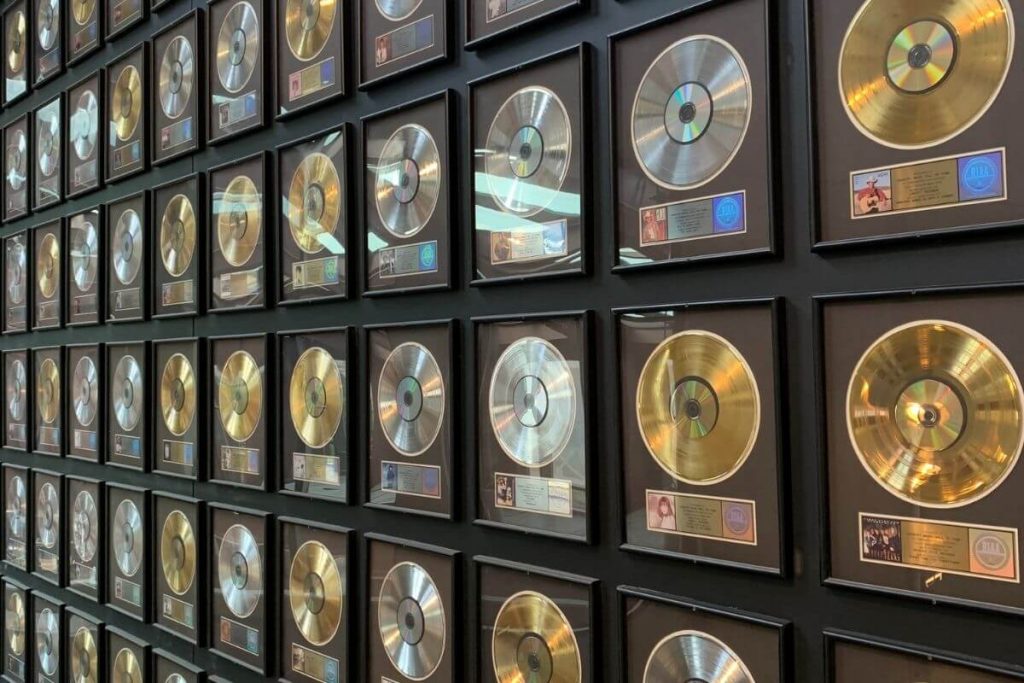 History and culture? Then maybe you would enjoy visiting a plantation or the home of a United States president.
Remember, we had people aged 13-85 with us. That's lots of interests and abilities!
I've made two lists of things we did on our vacation. I'll have some explaining to do later!
Nashville for Families
Let me start with what we did for our family fun in Nashville! But I warn you ahead of time… we got a LOT done in a little less than a week in Nashville. These are all pretty major attractions:
*I highly recommend Tommy's tours. We all LOVED it! Since we were visiting Nashville in the middle of the summer, it was HOT! Due to our multi-generations, I felt it best to secure an air-conditioned bus tour. After doing a LOT of research, I learned this was more challenging than it sounded. Tommy's website says, "Great entertainment for the whole family – when you roll with Tommy you will laugh, you will learn and you will LOVE Nashville." After reading reviews, I realized this would be perfect! And it was! Check out Tommy's before you plan the open-air, large vehicle tours! He has a small bus that makes the excursion intimate and friendly, entertaining, and comfortable!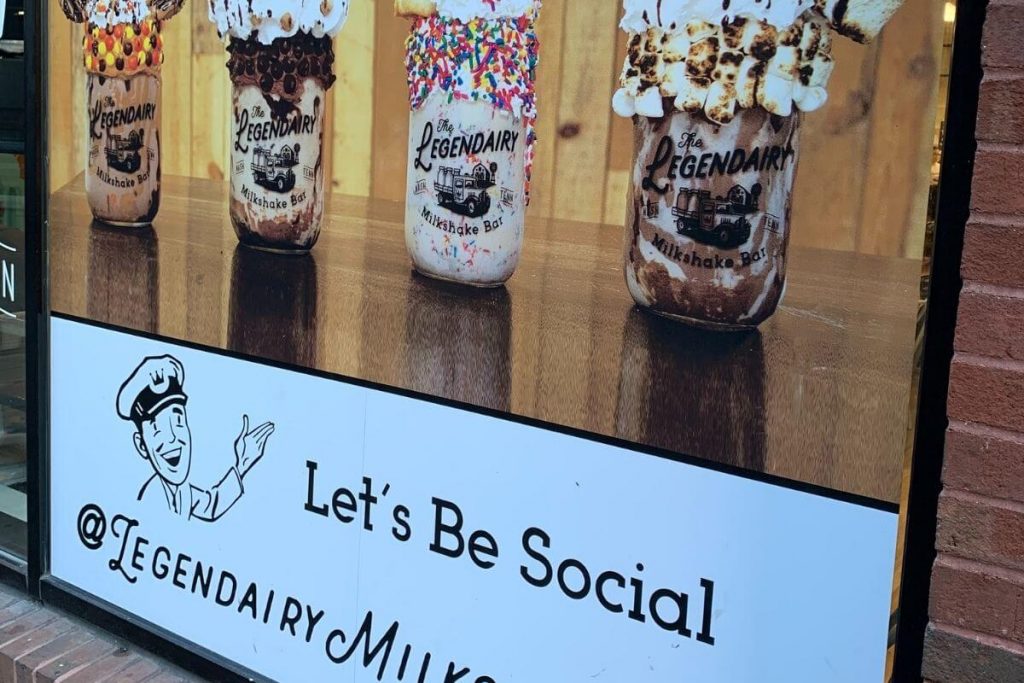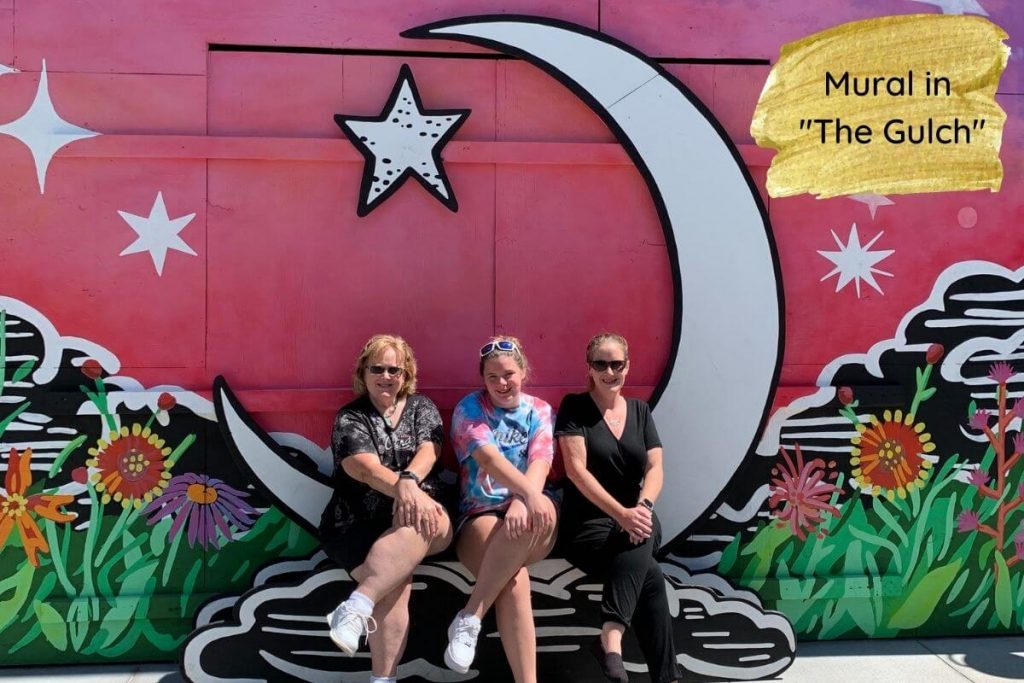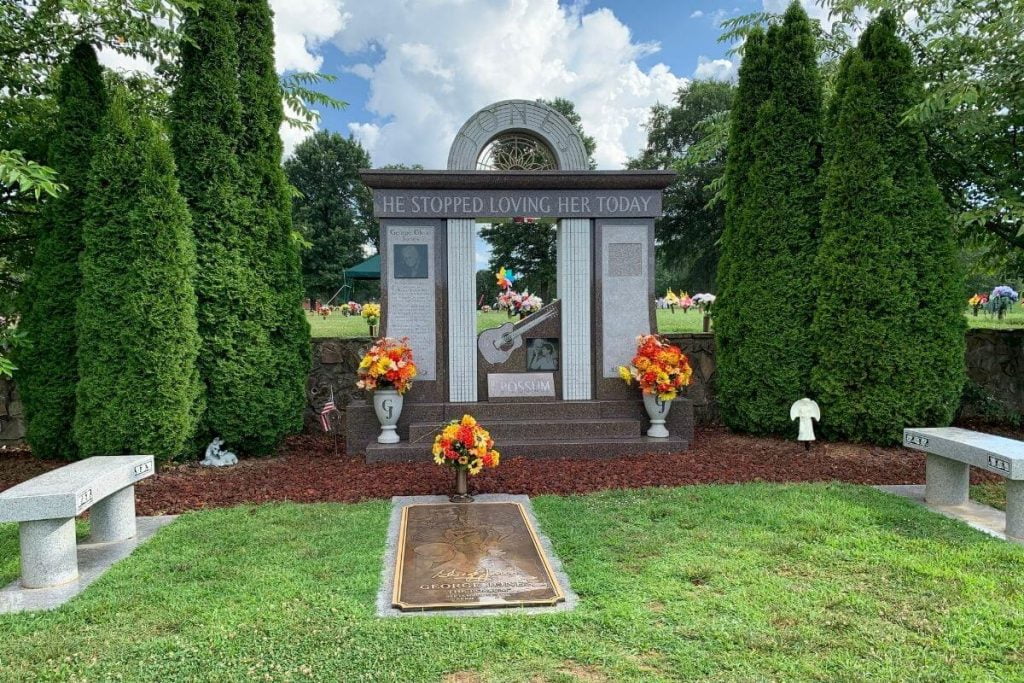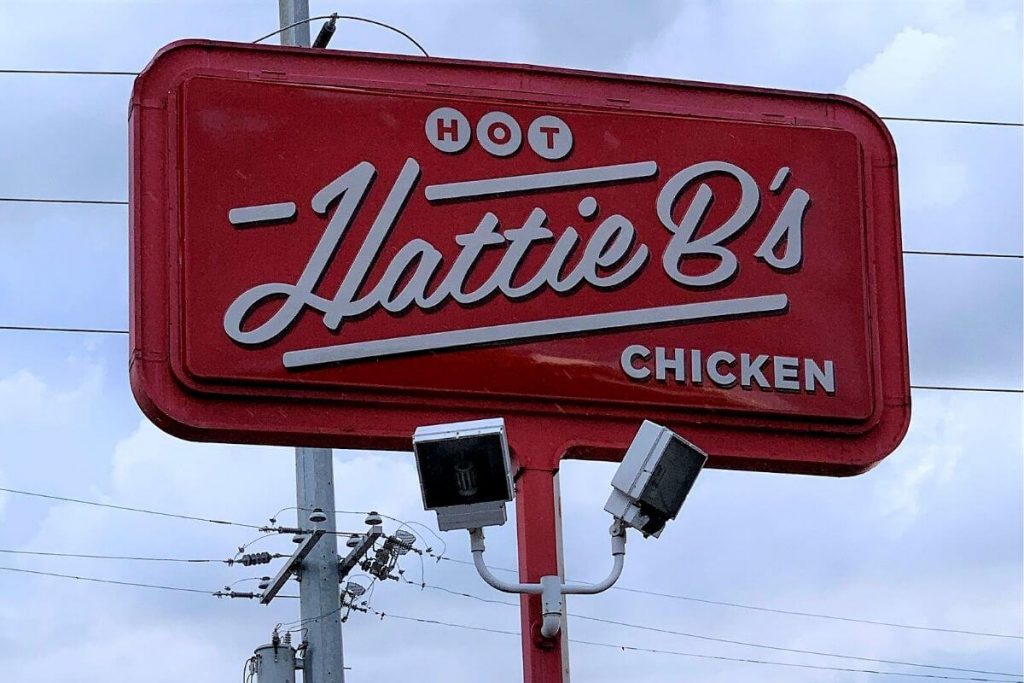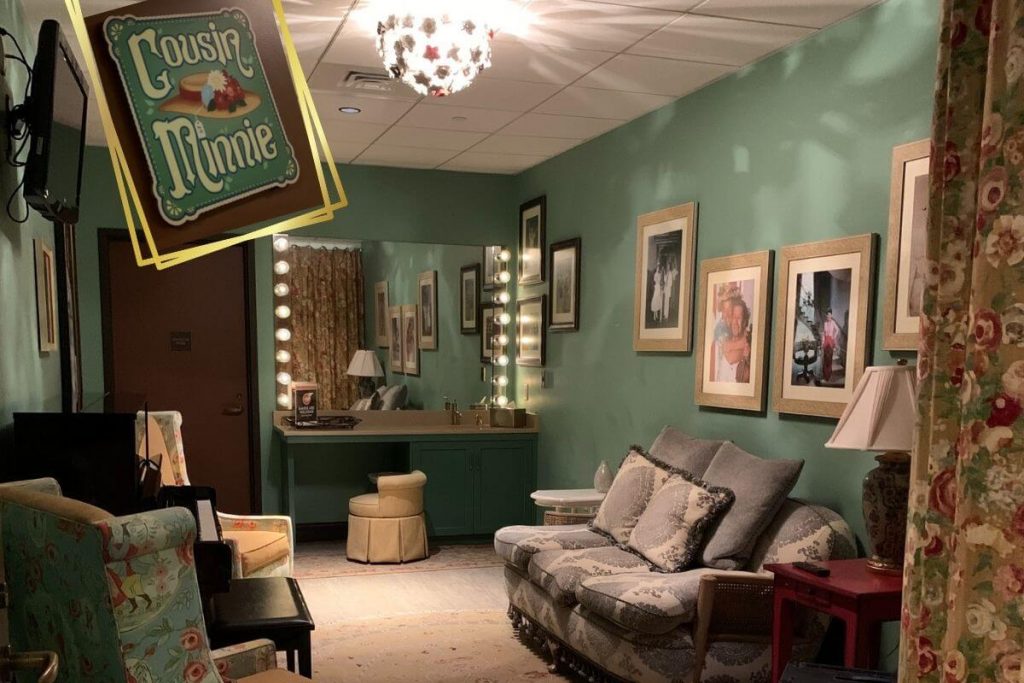 More Highlights from Our Family Fun in Nashville
These were some of the specific highlights of our vacation that were part of our adventures around the city: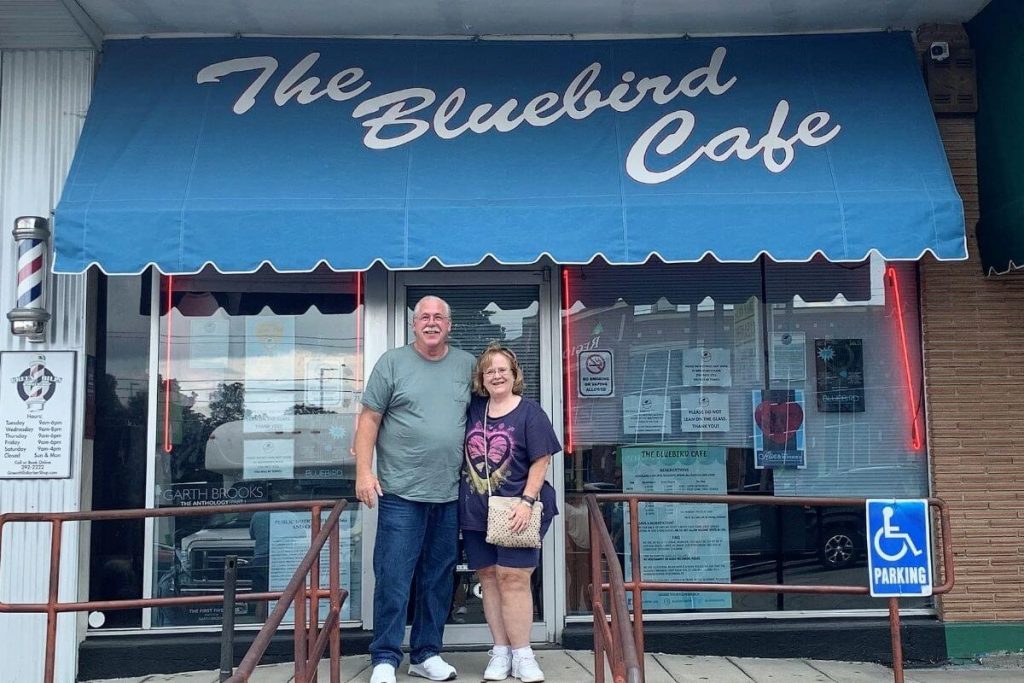 Downtown Nashville | Broadway
The first list probably made better sense than the second list, right? The first list are tourist attractions you will likely find mentioned in any article or list of things to do in Nashville.
You have probably heard about them on television shows, or read about them in researching what to do in Nashville, Tennessee. Or heard people talking about them.
Then you got to the second list where it looks like we hung out in bars all day! Well, we kind of did! Yes, all six of us!
Let me explain before you think we are being a bad influence on the 13-year old granddaughter and 85-year old great-grandmother!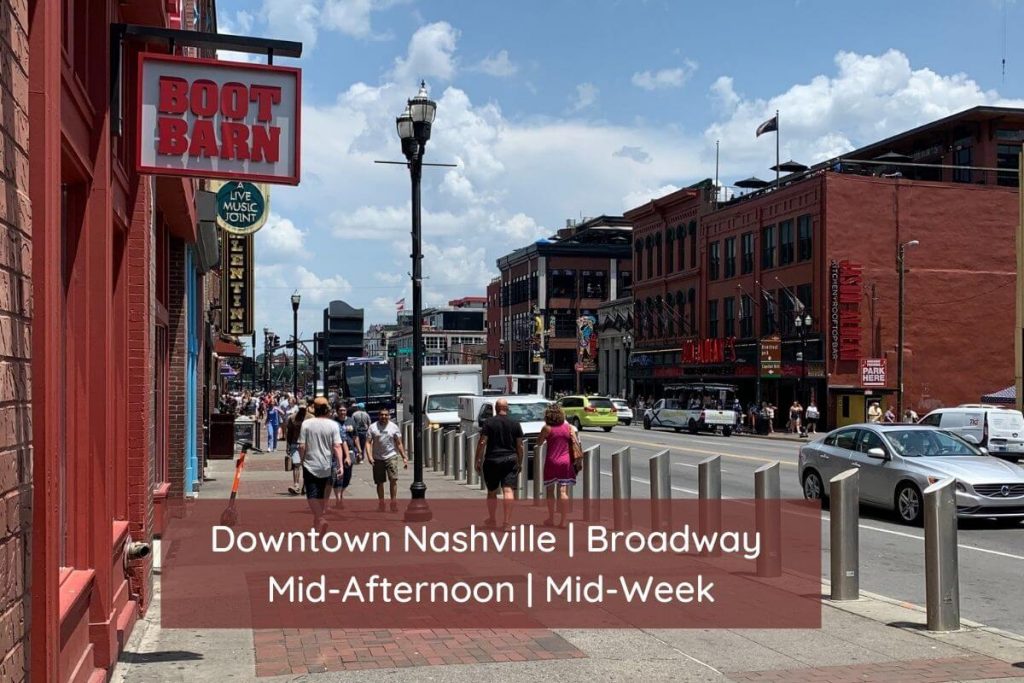 Kid-Friendly Downtown Nashville
Downtown Nashville is primarily made up of the area known as Broadway. This is where every bachelorette party in Nashville hangs out to party late into every night! Especially Thursdays through Saturdays.
There are party buses all over the road and groups of young women celebrating marriages stumbling up and down the streets listening to music (and doing other things. too!)
Well, during the day, this area is different.
I know because my husband and I snuck out of the Gaylord one night (after tucking grandma in bed) and went downtown to witness the madness! We didn't get out of the vehicle because everyone on the streets appeared to be in their twenties and were having quite the time!
But during the day, it is quite different.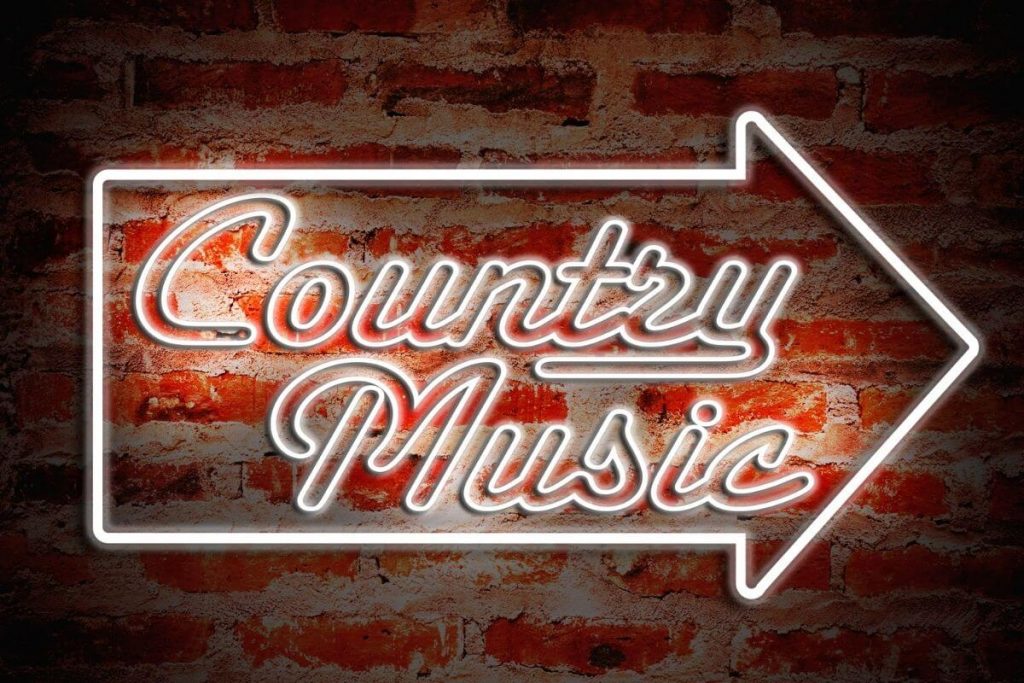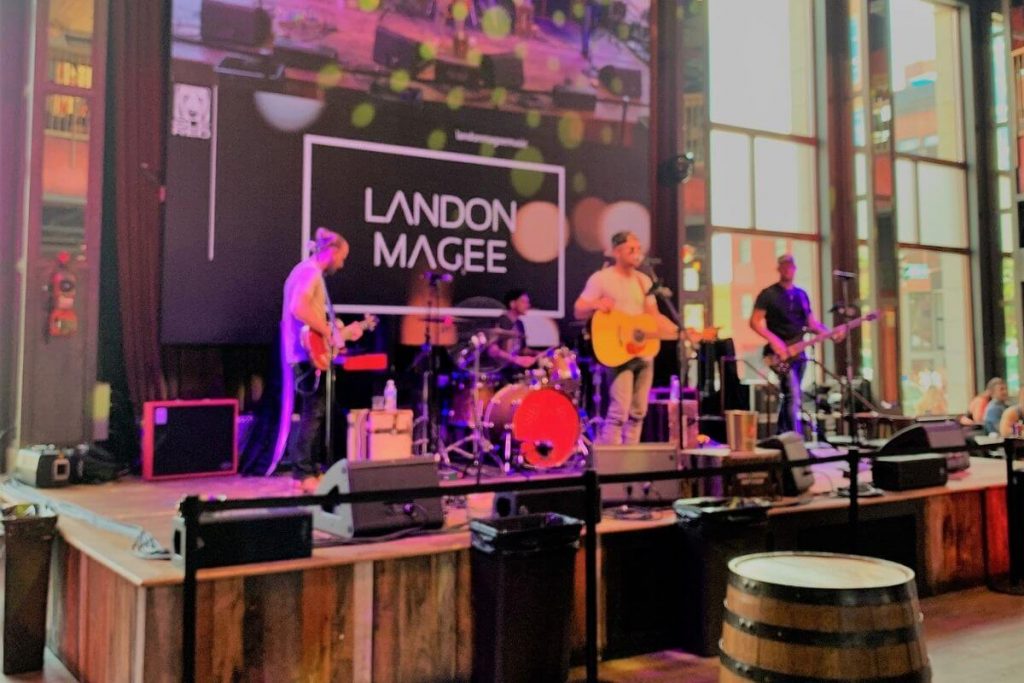 During the day, you walk… and walk… and walk all over Downtown Nashville. Live music is blaring from every building you walk by.
People of all ages are enjoying themselves. Lots of cowboy and cowgirl boots and hats are being purchased. People just like you and me are buying souvenirs like glasses, magnets, tee shirts, and all the other novelties you see on vacation.
Families are just enjoying the culture and feel of the city. And that's what we were doing.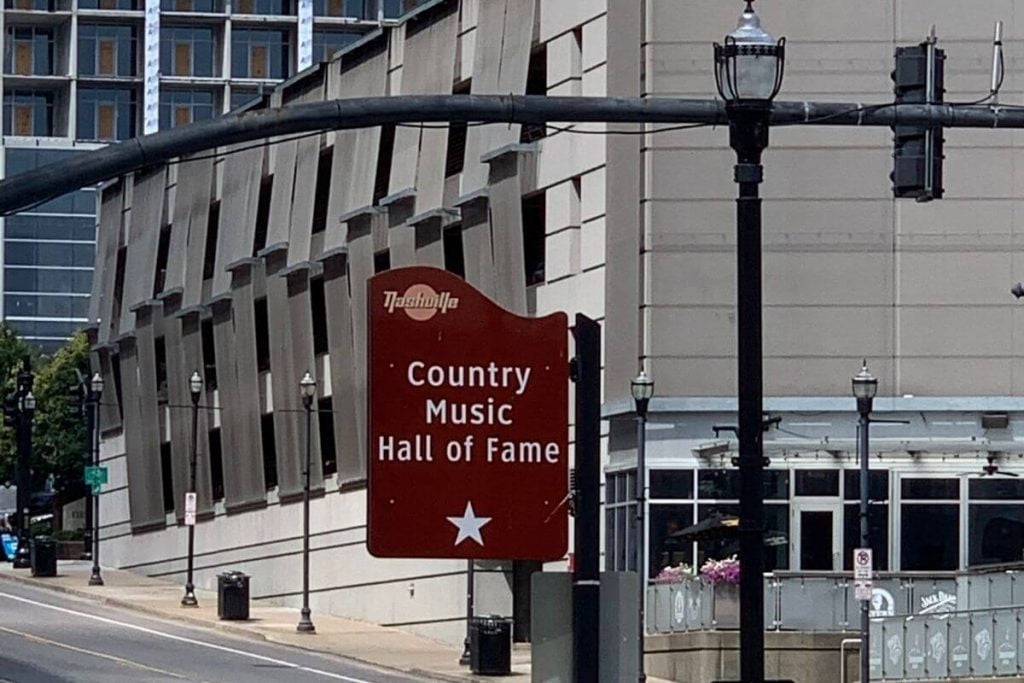 When I mention we were drinking, dancing, listening to music, and snacking, I assure you we were doing this between 11am and 6pm. Life changes on Broadway after 6pm.
We watched the change happen right in front of our eyes! And we headed back to the parking garage where we'd left our vehicle and went back to the Gaylord.
Exploring Downtown Nashville
Three of us were drinking non-alcoholic beverages all afternoon while three others were enjoying adult beverages. We found tables to sit at in every bar or restaurant. We took pictures and had a ball in each location!
Of course, I am the explorer, so I had to explore every inch of each bar or restaurant… including the rooftops! Several of the restaurants have rooftop bars and lounge areas!
And on the sidewalks, I had to look down every alley and locate everything we weren't going to have time to visit. Like the Johnny Cash Museum and Hard Rock Cafe! I saw several murals that we didn't have time to get up close and personal with.
There were fascinating food trucks and flower trucks and souvenir trucks on every street… but my family would NOT let me stop at most of them.
Afterall, they kept reminding me, we only had a week in Nashville! (Generally, I'm the only one who doesn't care to SLEEP while on vacation!)
Truth be told, they wouldn't let me walk over the pedestrian bridge because of time, but we took pictures on the city side of it!
So in conclusion, no worries about corrupting your family members on Broadway if you go during the day!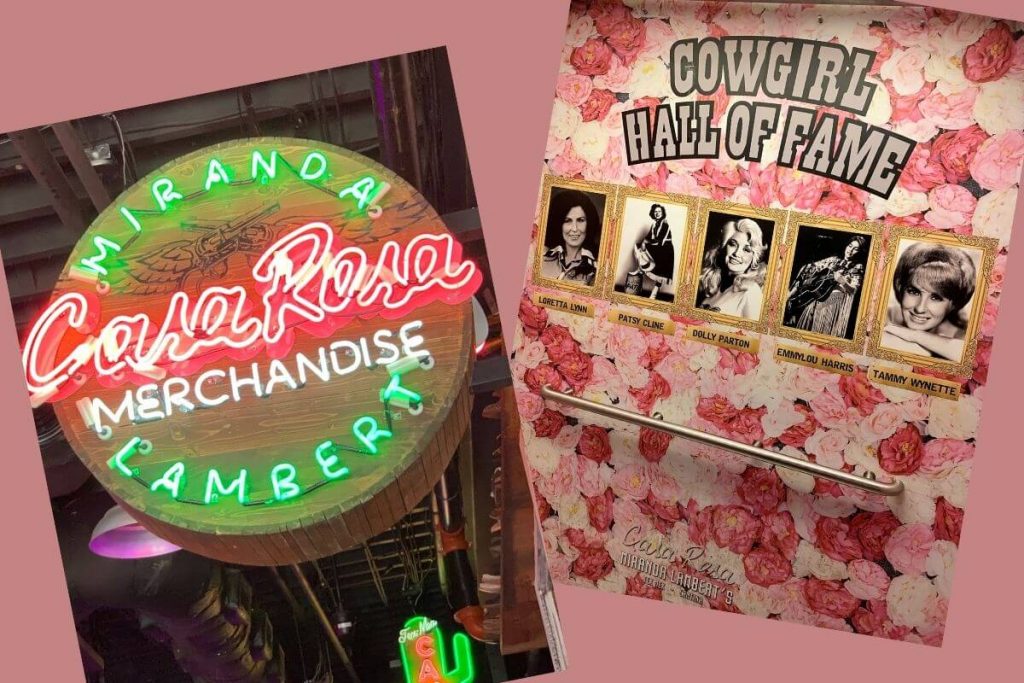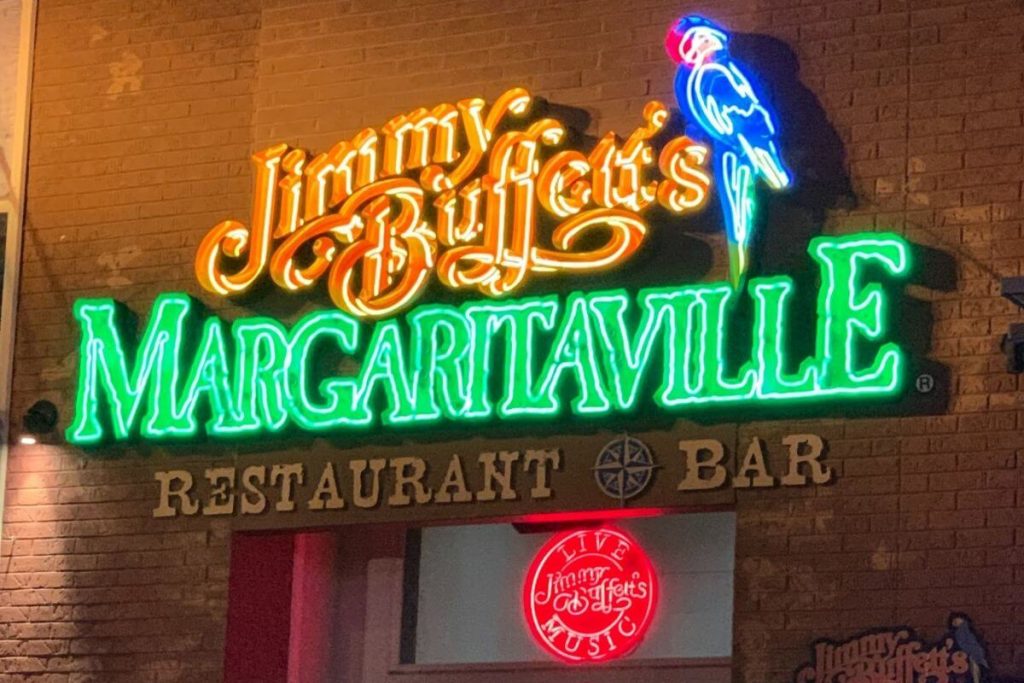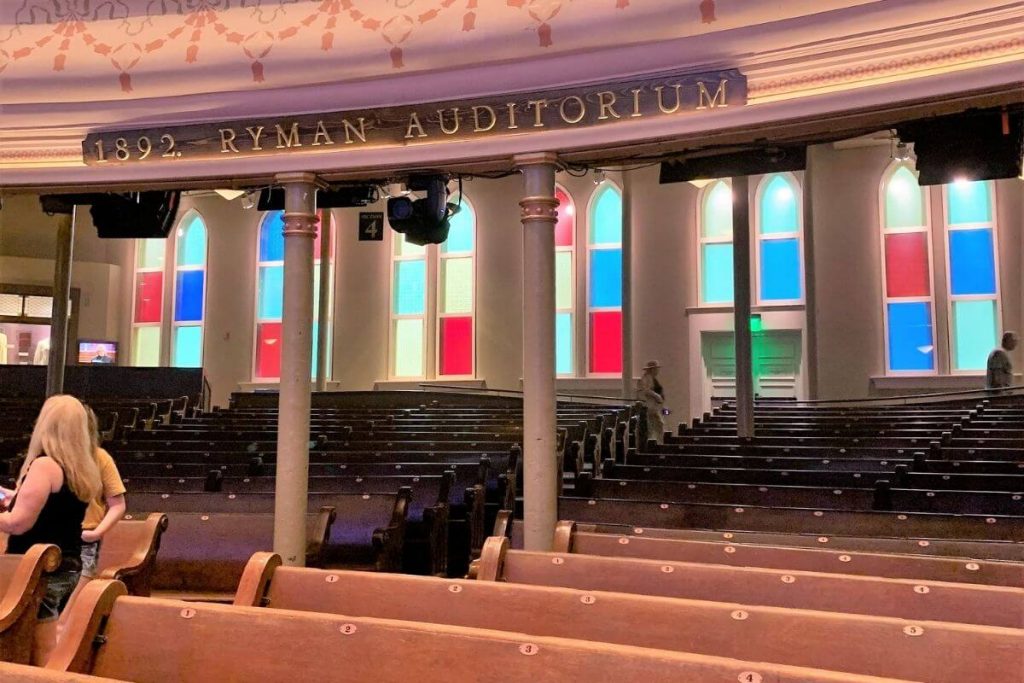 The Best Family-Friendly Attractions
Now that I have filled you in on what our family did during our vacation to Music City, let me share some kid friendly, fun things that we did not have time to do.
I spend a LOT of time researching options and developing an itinerary when we go on vacation. The activities listed below are things we were unable to do for one reason or another. But I hope to get back to Nashville someday and get to do these activities.
Also, while we spent money because this was an extraordinary vacation involving our granddaughter dancing at the Grand Ole Opry, there are many free activities and less expensive places to visit in Nashville with kids.
Outdoor Family Activities – Nashville
We all enjoyed exploring the city for "surprise" murals.
We found the two below on a tiny little street somewhere between Broadway and the Gulch (but we lost them a few times before finding them again) after driving around "lost" looking for them! But we were having FAMILY FUN IN NASHVILLE!
Can you imagine how much FUN my husband was having with us squealing every time we saw a new mural!?!?!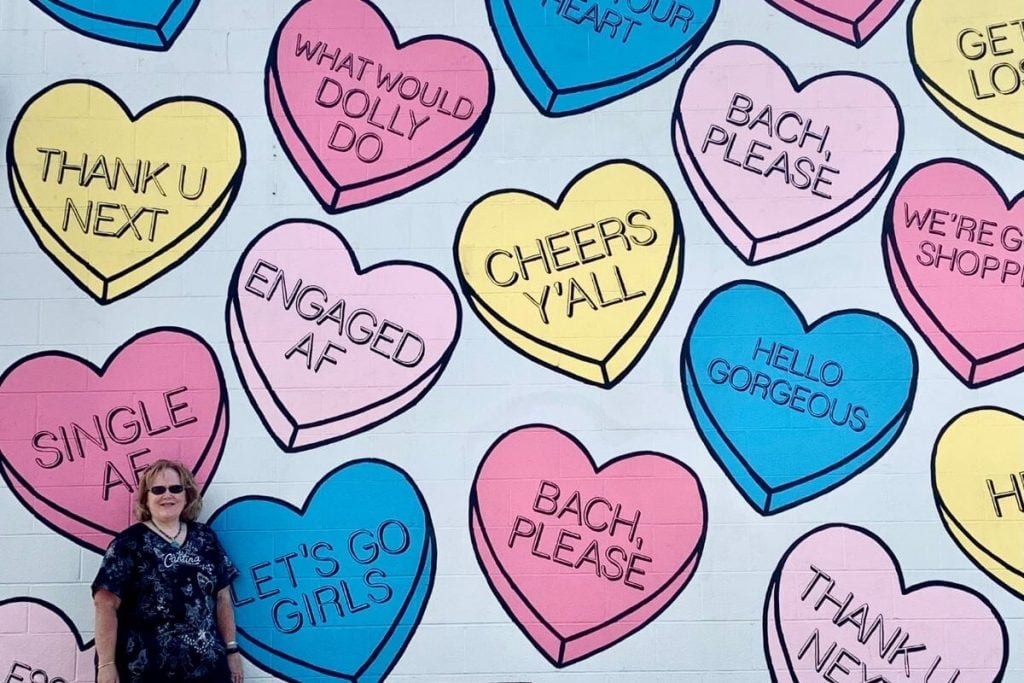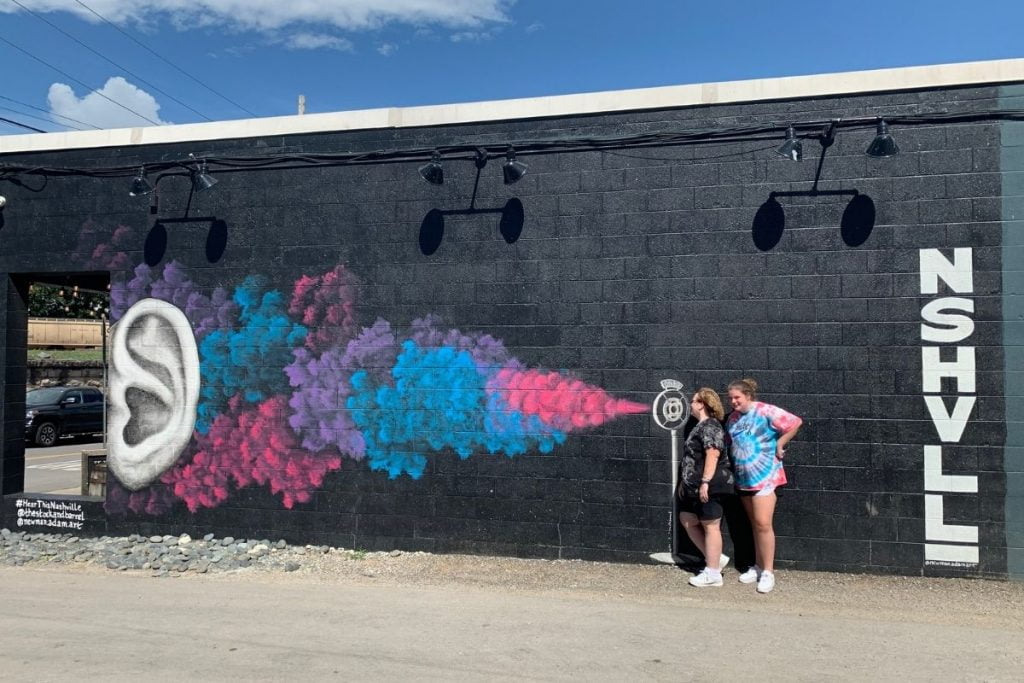 In addition to the activities we enjoyed together as a family, such as exploring Broadway and The Gulch, these are some other outdoor family activities that we did not have time to explore:
Cumberland Park
Cumberland Park is budget-friendly and located on the East Bank of the Cumberland River. It has an innovative play area for children and families, incorporating unique play structures and water features for family fun. It's an exciting 6.5 acre attraction along Nashville's riverfront.
An outdoor amphitheater can hold approximately 1,200 people for special events. The park sits between the Pedestrian Bridge and the Korean War Veterans Memorial Bridge and allows dogs for those who are traveling with their pets.
Nashville Shores Lakeside Resort
Nashville Shores offers over an incredible number of fun activities for families. It is a 385-acre resort located on a 14,000 acre lake, Percy Priest Lake. The resort is just 10-miles from downtown Nashville.
The resort features a first-class waterpark, exciting zip lines and ropes course, RV sites with full hook-ups, including beautiful lakefront accommodations, lakeside and hillside cabins, jet-ski and pontoon boat rentals, and much more.
Nashville Shores is also the home of Nashville Shores Waterpark, the largest waterpark in Nashville! You and your family can spend a fun-filled day at the waterpark loaded with more than 20 attractions and 1 million gallons of water fun.
You will also find the Treetop Adventure Park here! Treetop Adventure Park is an adventure course featuring over 100 exciting and challenging obstacles including suspended bridges, giant zip lines, cargo nets, Tarzan swings, and many thrilling other elements.
Nashville Shores Waterpark and Treetop Adventure Park are two of the most exciting activities for families in Nashville. If you are looking for outside family fun, check out these activities. You do not need to stay at the resort to enjoy the activities.
Nashville Zoo
The Nashville Zoo was something I seriously hoped we could make time to visit during this trip. Sadly, it just wasn't going to happen this time.
I've heard many people talk about the Nashville Zoo and it's always wonderfully positive!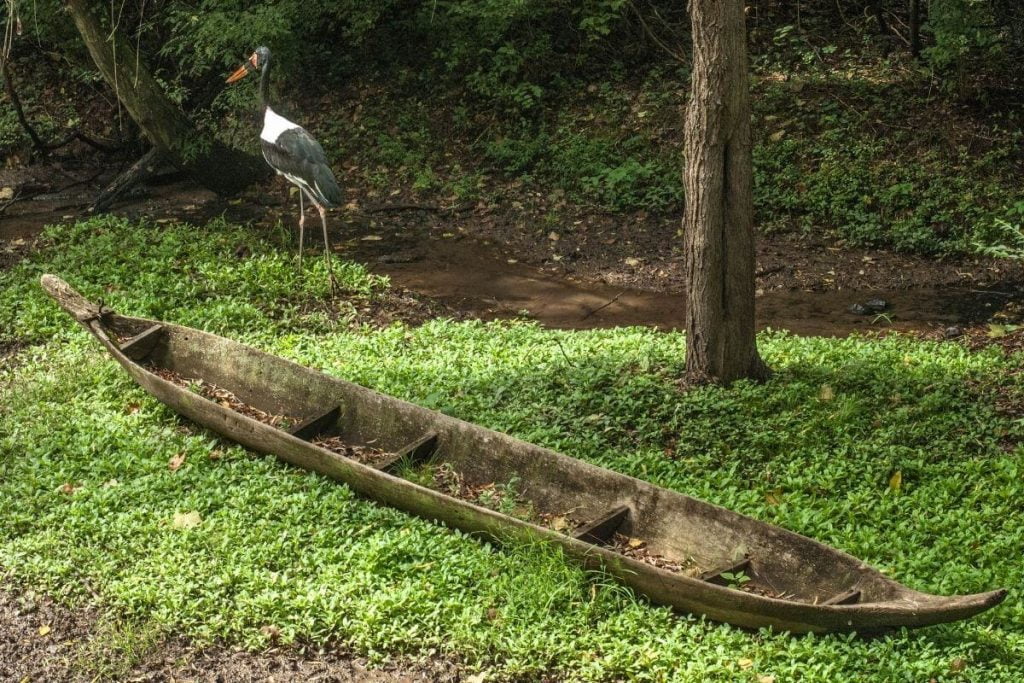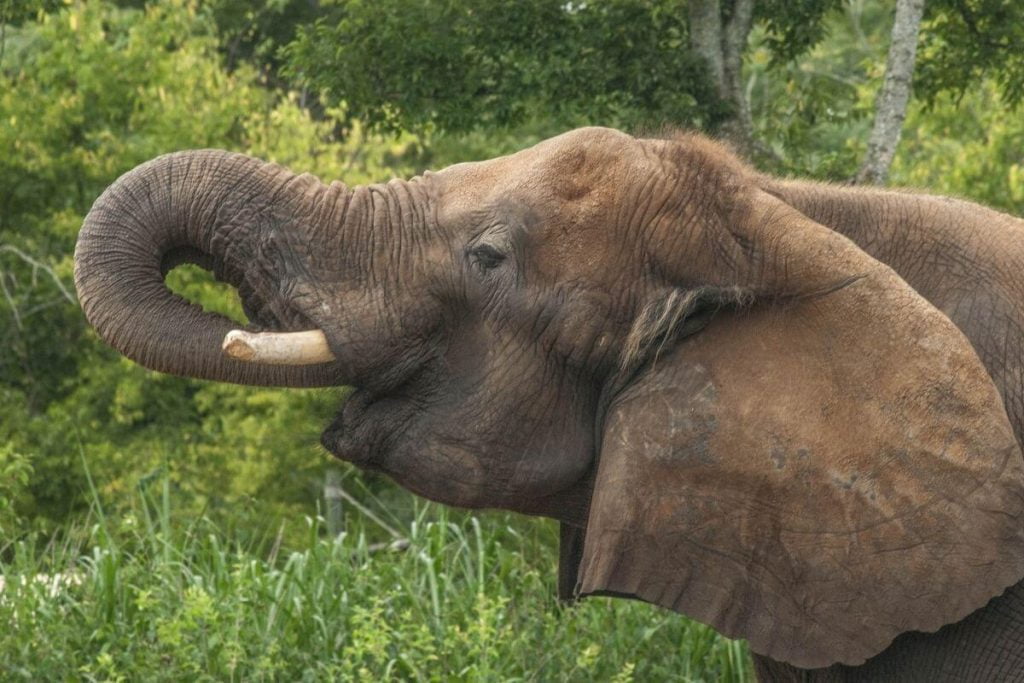 The website also shares some very impressive information:
"Nashville Zoo is a progressive and dynamic zoological park located just 6 miles south of downtown Nashville. With just 90 of 188 acres developed, Nashville Zoo is the 9th largest zoo in the country by landmass. The Zoo is one of the top tourist attractions in the state and has been named the Best Regional Attraction and Best Day Trip by The Tennessean."
The zoo also has an admirable Mission Statement:
"To inspire a culture of understanding and discovery of our natural world through conservation, innovation and leadership."
I would highly suggest you check out the Nashville Zoo, especially if you are traveling with children!
Fannie Mae Dees Park
Also known as Dragon Park, the Fannie Mae Dees Park is very suitable for small children and family events. There are many different playgrounds and grassy areas for fun, as well as tennis courts and multiple shaded areas.
It's known as Dragon Park because of the large mosaic serpent sculpture that looks like it slithers through the landscape. The park takes its official name from the local civic leader Fannie Mae Dees, and was created in 1978.
The park is located near Vanderbilt University.
Indoor Nashville Activities for Families
Some of our favorite indoor family activities were the Grand Ole Opry, Wildhorse Saloon, and the Country Music Hall of Fame and Museum. But these are some additional indoor family activities we did not have time to see during this visit:
Adventure Science Center
Adventure Science Center has an experience for all members of the family! These are just a few of the activities you will find at the science center in Nashville:
Beekeeping
Adventure Tower
AR Physiology Mirror
Car Culture
Destination Exploration
Early Explorers
Physics of Flight
Galactic Gardens
Soundbox
Space Chase
Be sure to also check out the Sudekum Planetarium, the center's state-of-the-art, 63-foot dome theater, where you can enjoy planetarium shows, laser shows, concerts, and even yoga classes.
Visit the website to learn more about this incredible experience for the family!
Escape Game Nashville
For those of you who enjoy the Escape Game experience, there are 9 options to choose from in and around Nashville. These are not generally for younger children but teenagers and their families are welcome! They have dozens of themes to choose from at the various escape rooms!
For specific information, you can do an Internet search for Escape Games Nashville and choose what you and your family would enjoy the most!
Madame Tussauds Wax Museum
Madame Tussauds Wax Museum in Nashville is an experience that brings famous country music stars (and some other surprises) right to your side for photo ops.
There are seven zones that mimic significant Nashville experiences such as The Ryman Auditorium, Music Alley, and Backstage. Plus there are replicas of a Recording Booth, a Soul/Jazz & Blue Bar, and the Bluebird Cafe for visitors to enjoy.
Your children will likely enjoy top entertainer displays likes Taylor Swift and Katy Perry! You can kick back with country royalty like Tim McGraw and Luke Bryan, shake your hips with Elvis, or let the good times with the Godfather of Soul, James Brown.
Visit the website to plan your day at Madam Tussauds today!
Best Things to do in Nashville for Older Adults
Now that we have reviewed many things do to in Nashville with kids, let's learn about some of the best things to do in Nashville for older adults on a multi-generational vacation.
These are the obvious attractions for all ages: Grand Ole Opry, Ryman Auditorium, Country Music Hall of Fame. But I would suggest you also consider the following for older adults:
Nashville River Cruises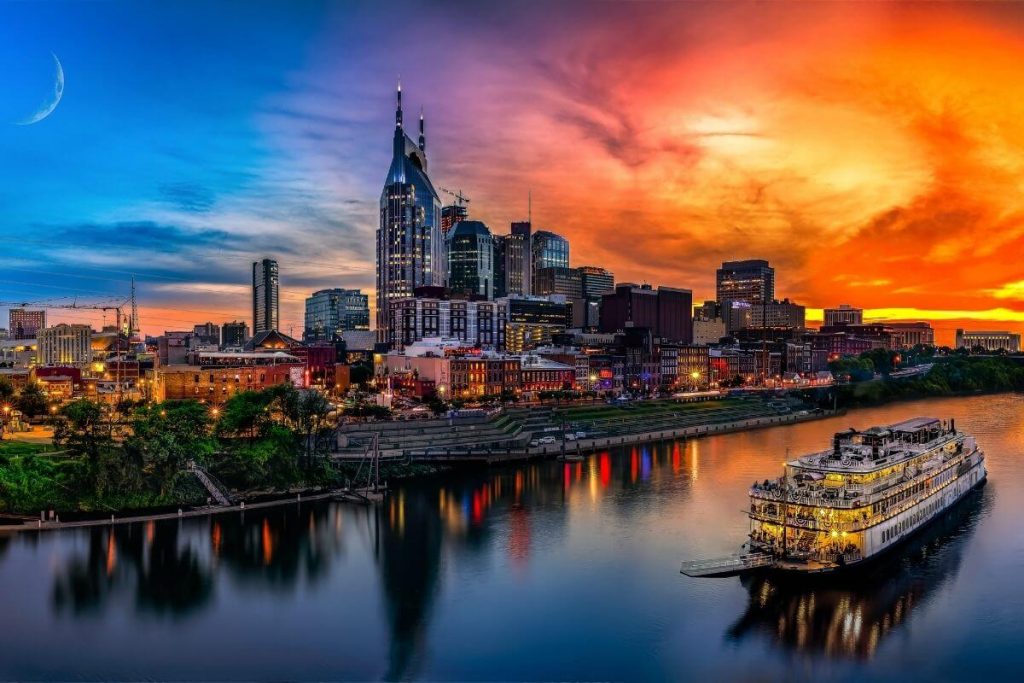 The General Jackson is the Nashville River Cruise showboat that treats tourists to a spectacular meal and entertainment twice a day down the Cumberland River.
According to the website, the General Jackson Riverboat is "one of the largest showboats ever built, the grand General Jackson is an elegant triumph of American ingenuity. The General Jackson was built by the largest inland shipbuilder in the United States, Jeffboat, and was launched on the Ohio River in Indiana to start the journey to its new home on Nashville's Cumberland River on April 20, 1985."
During your experience, you enjoy a lunch or dinner and a show, as well as gorgeous views from the boat as you wind your way around the city in the Cumberland River. It is consistently a top Nashville attraction on TripAdvisor and one I hope to do someday.
Gaylord Opryland
You do not have to stay at the Gaylord to enjoy the amenities and beauty of the resort. Visit the website for additional information: Gaylord Opryland Resort & Convention Center.
Since I've already shared our experiences, I won't go into more detail here but it's a lovely place for older adults to enjoy leisurely time and beauty.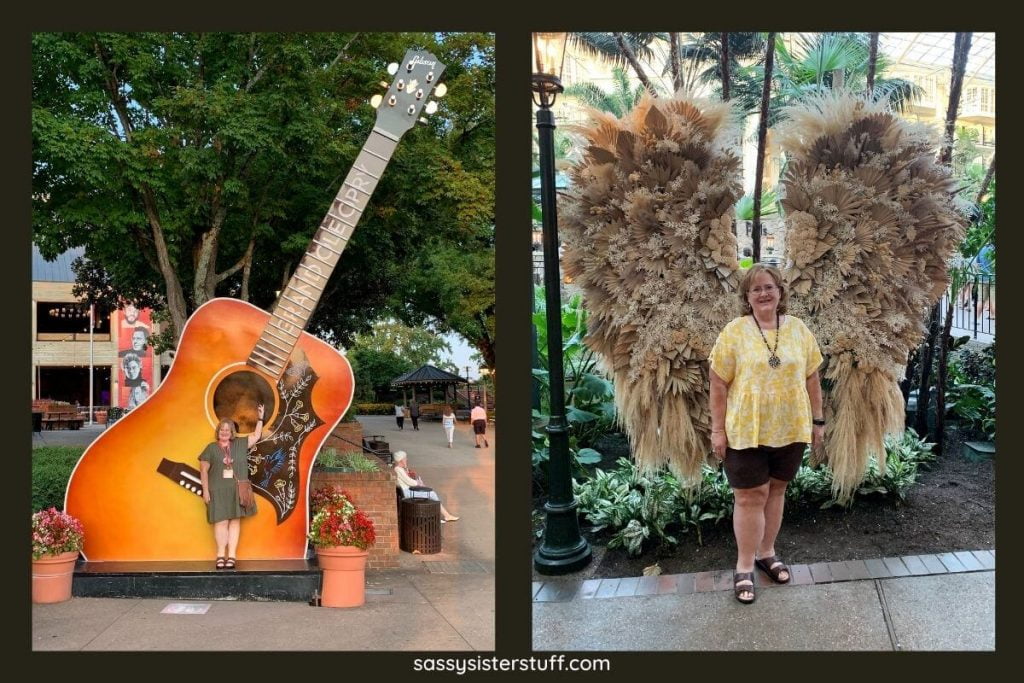 The Hermitage
The Hermitage is the home of Old Hickory, former President Andrew Jackson's plantation mansion. This Nashville favorite offers you mansion tours, behind-the-scenes tours and discussions, wine tastings, grounds passes, a wagon tour that explores the history of slaves on the plantation, and a walking tour of the places where enslaved men, women, and children were born, lived, worked, and died on the farm.
President Andrew Jackson is considered one of the best presidents of the United States.
Centennial Park
Centennial Park is one of Nashville's premier parks and has a fascinating history dating back to the 1800's.
The 132-acre park is located on West End and 25th Avenue North. It includes a variety of attractions, including: 1) the iconic Parthenon; 2) a one-mile walking trail; 3) Lake Watauga; 4) the Centennial Art Center; 5) several historical monuments; 6) an arts activity center; 7) a beautiful sunken garden; 8) a band shell; 9) an events shelter; 10) sand volleyball courts; 11) a dog park and 12) an exercise trail.
Centennial Park is also home to the Centennial Sportsplex.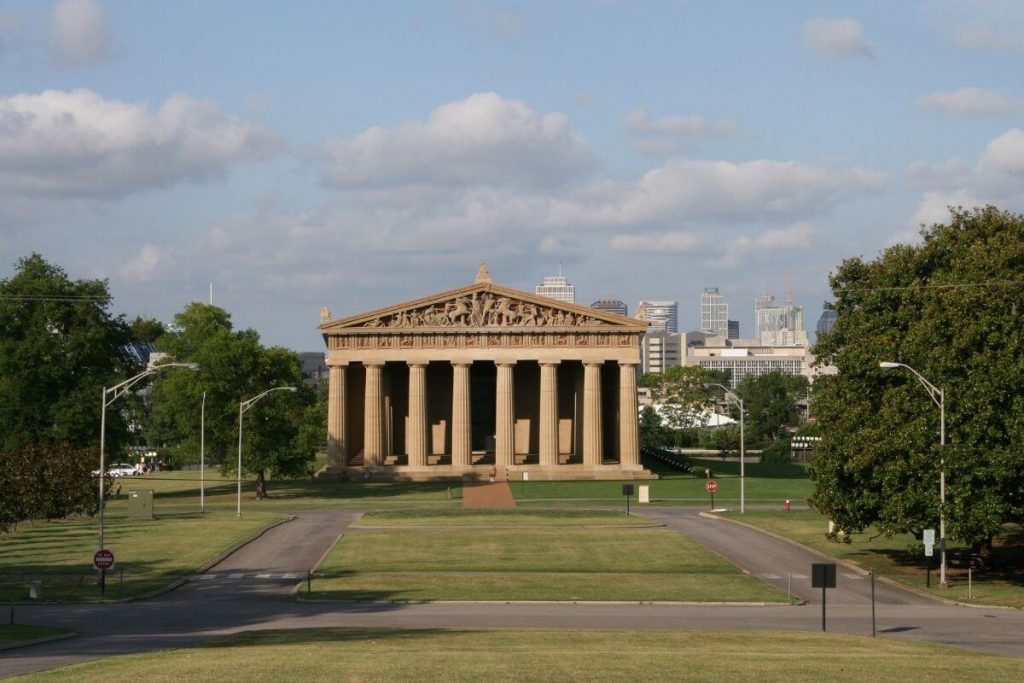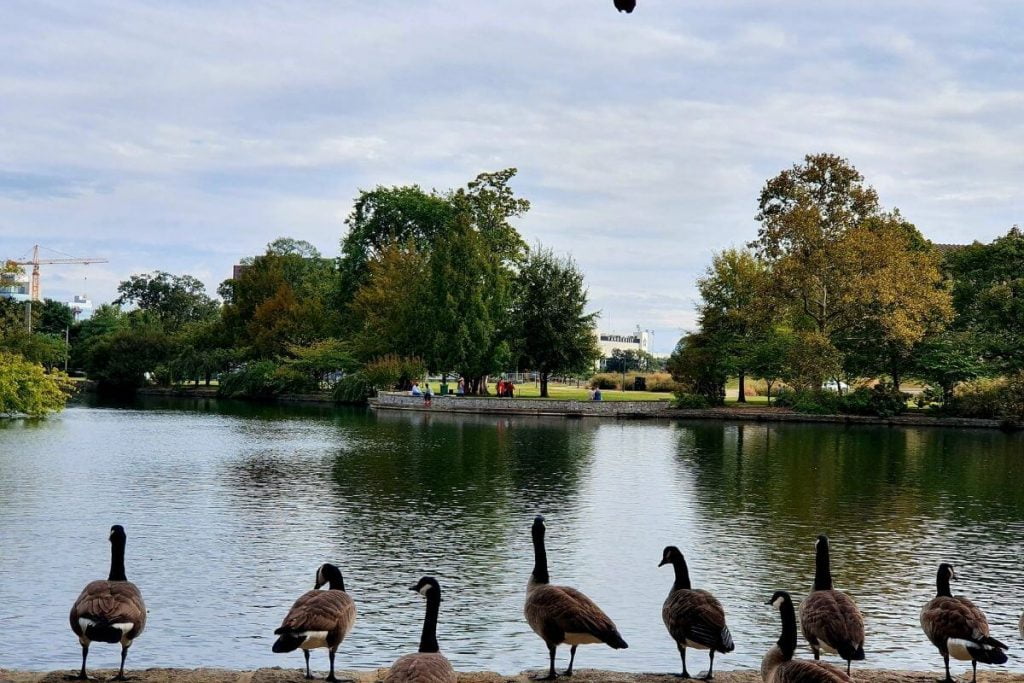 The Centennial Park Conservancy is also located at Centennial Park. The conservancy is a non-profit organization that works to bring cultural enrichment, green space initiatives, education, and year-round fun to everyone in Nashville.
Thousands of people visit the park each year to take photos, visit the museum, see the exhibits, attend festivals, and just enjoy the beauty of the park with friends and family.
Children will enjoy the park also but the history and cultural experiences of the park will be highlights for older adults seeking a relaxing day in Nashville.
Tennessee State Capitol Building and Tennessee War Memorial Building
Nashville is the home of the Tennessee State Capitol Building and Tennessee War Memorial Building, as seen in the beautiful photo below. Today, the Tennessee State Capitol stands much as it did when it first opened in 1859. Self-guided and guided tours are available for visitors.
You can visit the website linked below the photo for more information.
Other Activities in Nashville for Older Adults
Outside the city, there are a variety of plantations, like Belle Meade and Carter House, that offer historical tours. They make for great cultural and informative day trips.
There are also a variety of wineries, vineyards, gardens, and breweries around Nashville that are enjoyed by adults. They offer tours, picnics, games, tastings, live music, and food.
Alternatively, you can visit several cemeteries near Nashville where the famous are buried.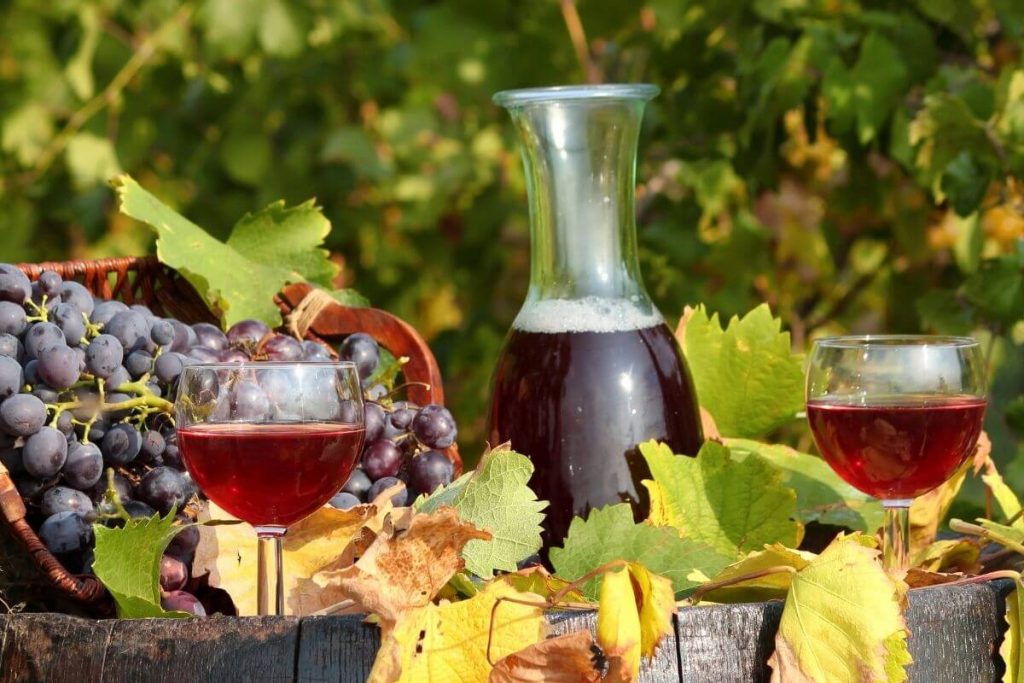 Country Music – Why Isn't George Strait a Member of the Grand Ole Opry?
I had to include this information for you because it's one of the most talked about issues I heard before the vacation, during the vacation, and after the vacation!
Did you know members of the Grand Ole Opry need to commit to a certain number of performances at the Grand Ole Opry every year in order to be inducted and remain in good standing? The exact number of times has changed over the years and reliable information is hard to ascertain.
Reportedly, George Strait has been unable to commit to that number of performances in Nashville because he lives in Texas and has obligations that would prevent him from being in Nashville as often as necessary.
George performed at the Grand Ole Opry in 1982 but has not ever been inducted as a member of the Grand Old Opry. Country music fans find it remarkable since he is consider by many to be the King of Country.
Pin to Pinterest for Later
How Did Taylor Swift Get Her Start in Music?
I had to include this information also because it's another topic you hear discussed frequently by country music fans.
If you have ever been a country music fan, you have probably heard of The Blue Bird Café in Nashville. It is a tiny bar and restaurant in a strip shopping center just outside of the city where many song-writers play to the 90-guests that can fit inside. (See my photo above.)
In order to get reservations, you have to get up early on Monday mornings and hope you are one of the lucky people who get through on the open-phone line to make a reservation for the following weekend. It's quite a challenge.
The country music television show, Nashville, used The Bluebird Café for filming quite a bit. And Garth Brooks was discovered at The Bird Café.
Today, it continues to be one of the most popular tourist attractions in Nashville.
More Travel Adventures For Families
If you and your family enjoy travel adventures like Nashville, both indoors and outdoors, you will enjoy Off On Our Next Adventure: Travel in America and My Favorite Animal Adventure. These articles provide information about dozens of places across the United States that I have visited with my children, grandchildren, and parents!
I consider myself blessed to be able to travel but I also truly experience the health and wellbeing benefits. It brings life to my spirit and keeps my mind young.
With each adventure, I become more curious and motivated to find our next adventure.
This article contains adventure quotes to inspire your youthful spirit. It will inspire you to find adventures, near or far, that open your mind and make you SMILE!
Back to our family fun in Nashville, far too soon, it was time for us to pack up the Tahoe and head out onto Nashville's honky tonk highway toward home! It was time for our family fun in Nashville to come to an end.
As you might imagine, there were lots of silly stories during the 12-hour ride home, but maybe I'll write about those in another article. I think I've left you with plenty to think about for now!
In Conclusion – Nashville for Families
I would be negligent not to mention that Nashville is the home of Vanderbilt Children's Hospital and Vanderbilt University. The hospital is one of the largest, leading children's hospitals in the nation. It is always ready to treat children in need and will never turn away anyone.
Vanderbilt University is a highly respected private research university.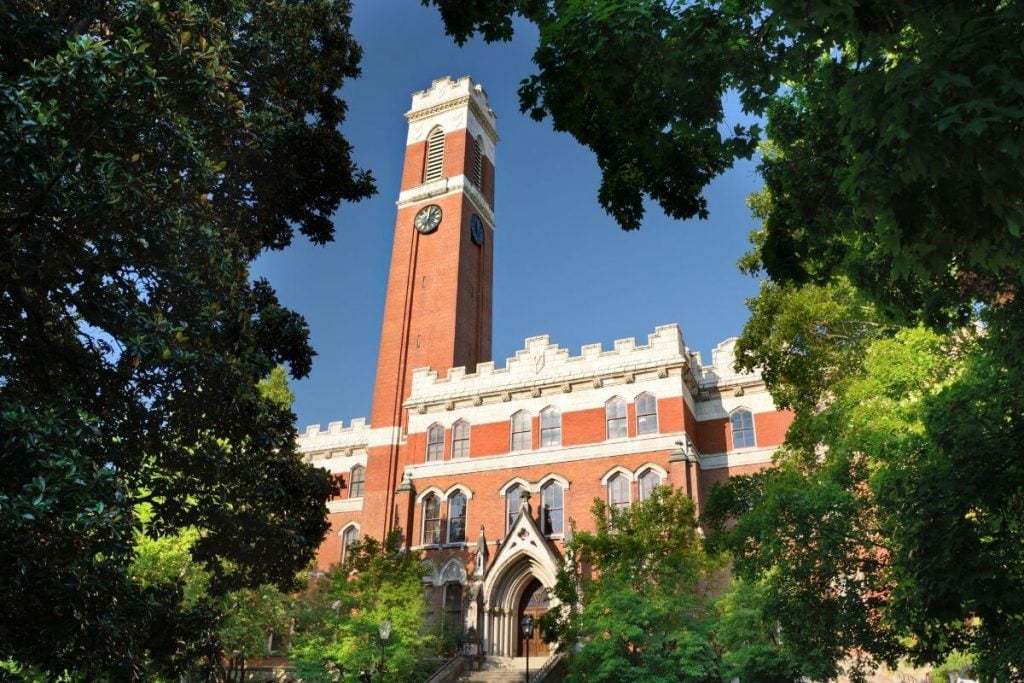 Additionally, Nashville has several sports teams with many college and professional teams. The Nashville Predators play professional ice hockey at Bridgestone Arena and the Tennessee Titans football team is based in Nashville and play at the Nissan Stadium.
There are numerous minor league and farm club professional teams, too. It's a big sports town so there's lots of family fun in Nashville for sports lovers, too!
Oh before I forget, we all agreed that the restaurants mentioned here in this article are worth visiting again! They were delicious!
Finally, I want to mention that we also went to the site of the Christmas Day 2020 bombing. I wanted to reflect on the impact it had on the city of Nashville. They are still working on the area. Sadly, some places may never open again.
I spent a few quiet moments there to honor the city and those impacted.
---
I said earlier in this article that you could not possibly do everything, and see everything in Nashville, during a single visit. Have I helped you understand WHY?
There is so much family fun in Nashville! You can take a wonderful vacation with all generations and ages!
I hope you have found this "Family Fun in Nashville 2021" article helpful! If you have any questions, or would like additional information about our family fun in Nashville, you can leave a comment below or contact me via email or on social media.
I would love to share more about our trip!
Here's another adventure you might want to consider. We had an incredible time in Charleston, SC:
If you found this article helpful, please share it on your socials and with your friends. I appreciate your support! It means a lot to me!
Love to All! ~Susan
Family Fun in Nashville – What Sounds Like the Most Fun To You?
Have you been the Nashville? What are your favorite activities? I'd love to hear about them in the comment section below! Let's share, support, and inspire each other with our adventures!