87 Boss Babe Quotes to Empower Your Inner Self (2022)
I love a good motivational quote that inspires me to think, reflect, and take action. I keep them posted around my home, my office, my car — even on my kitchen cabinets. So I've collected 87 of my favorite Boss Babe Quotes that help empower me to feel my best, do my best, and live my best life in 2022. I hope you'll find these words inspirational and empowering, also. Read on…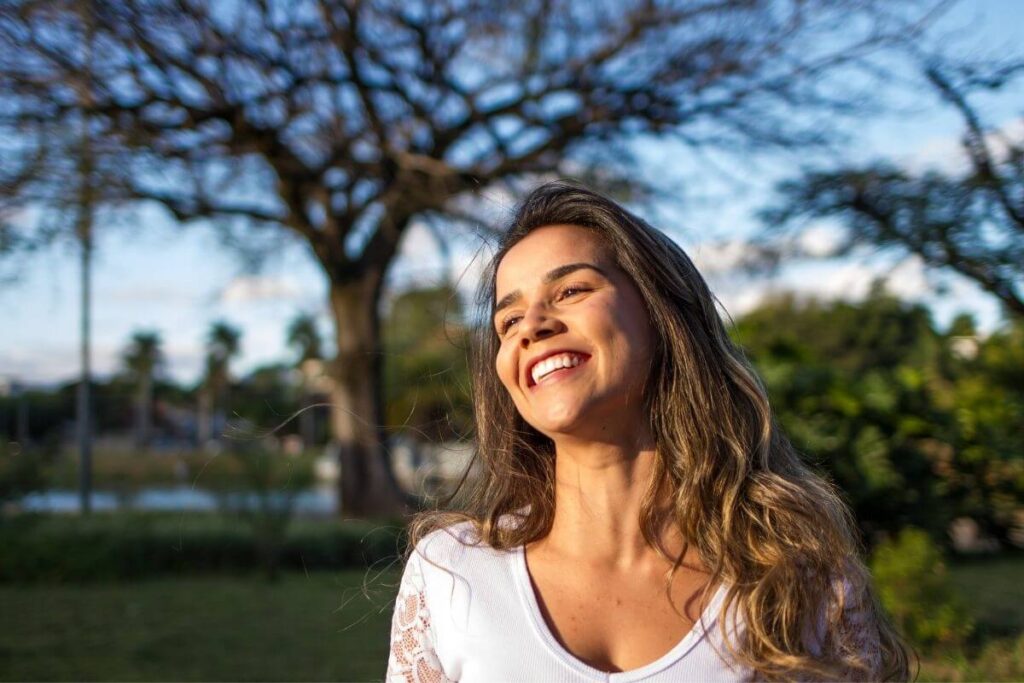 ---
Related Article: 9 Perfect Reasons Why You Should Do What You Can With What You Have Where You Are
---
What is a Boss Babe?
The words boss babe refers to a woman who runs a business. A woman who is a boss. Pretty simple, right?
Wrong.
Nowadays, a boss babe is a female who inspires and motivates others gals. She uses her creativity and imagination to make a life for herself and her loved ones — she is passionate about her chosen career.
She finds success on her own terms.
She's someone who manages to do it all while still making self-care a priority. She's someone who reads self-help books and exercises while listening to music and answering text messages. But she also knows how to lay her head on a pillow at night and get proper sleep.
A boss babe is a confident and capable woman who pursues her own ambitions rather than settling for less in life. She knows how to dress well and manage her time. She's comfortable in her own skin and and she knows how to genuinely praise and lift others. She is kind and generous with her time but does not allow anyone to walk all over her.
A boss babe might be an entrepreneur with her own business, or she may choose not to work outside the home. It's not about being a boss anymore — it's about being inspirational, confident, and unapologetically herself!
The term was originally popularized by Sophia Amoruso, the founder of the fashion company Nasty Gal, in 2016.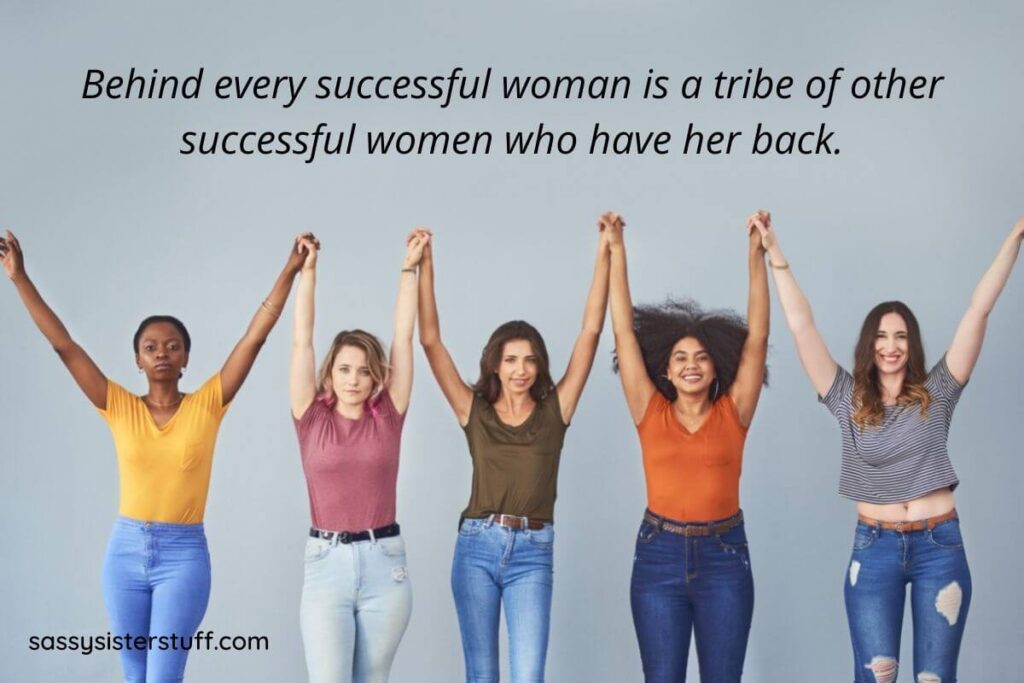 But Don't Call Me a Girl Boss
Out of respect for females everywhere, I want to address this topic so I don't offend anyone.
Here we are in 2022, and there is a whole new movement that suggests we should not be using terms like girl boss or boss babe. The terms girl and babe offend some people and they hope the next generation of females are not encumbered by these stereotypes. There are both men and women who support this movement.
We have more women running for political office than ever before; more women are speaking out against sexual harassment and assault. They are fighting for equal pay, and even creating networks that provide platforms and forums for women to support and encourage each other in their mission.
Women are fighting to eliminate stereotypes that women are different than men in leadership roles and boss roles. They do not want to be called a girl boss or a boss babe — they want to be called a BOSS.
But since we aren't quite there yet, and lots of women still like being considered a BOSS BABE, I decided to move forward with this article about Boss Babe Quotes.
Based on my work with personal growth and wellness during the past two years, I believe these words can help EMPOWER those women who need to see and hear words of encouragement.
You'll also discover as you read through these quotes that most of them are not gender-specific. They are motivational quotes that can help anyone become empowered and confident enough to unleash their inner spirit!
---
Related Article: 50+ Inspirational Quotes About Living Life on Your Own Terms
---
Other Names for Boss Babe
Let me cover one more thing before you move on to these amazingly motivational boss babe quotes that will empower you to unleash your inner self. Take a look at these other names for a female boss lady.
You may identify with one of these titles better than Boss Babe — or you may prefer just plain Boss — but it might be helpful to know these terms:
Boss Babe
Boss Lady
Slay Queen
Queen
Lady Boss
Girl Boss
Fempreneur
Mompreneur
Bitch Boss
Mother Hustler
These terms are currently being used in marketing material everywhere in a variety of formats and advertisements. They are also being used with hashtags such as #bossbabe and #ladyboss. In some arenas, the words are put together as a single word like bosslady and slayqueen and bossbabe.
What do you think? Are these words offensive to women? Are they setting women back in time instead of advancing women? Leave your thoughts in the comment section below.
It's becoming a serious topic, but for now, I hope you'll look at the quotes below from a perspective of personal growth and empowerment for all.
---
Related Article: 79 Strong Empowering Words for Women and Girls
---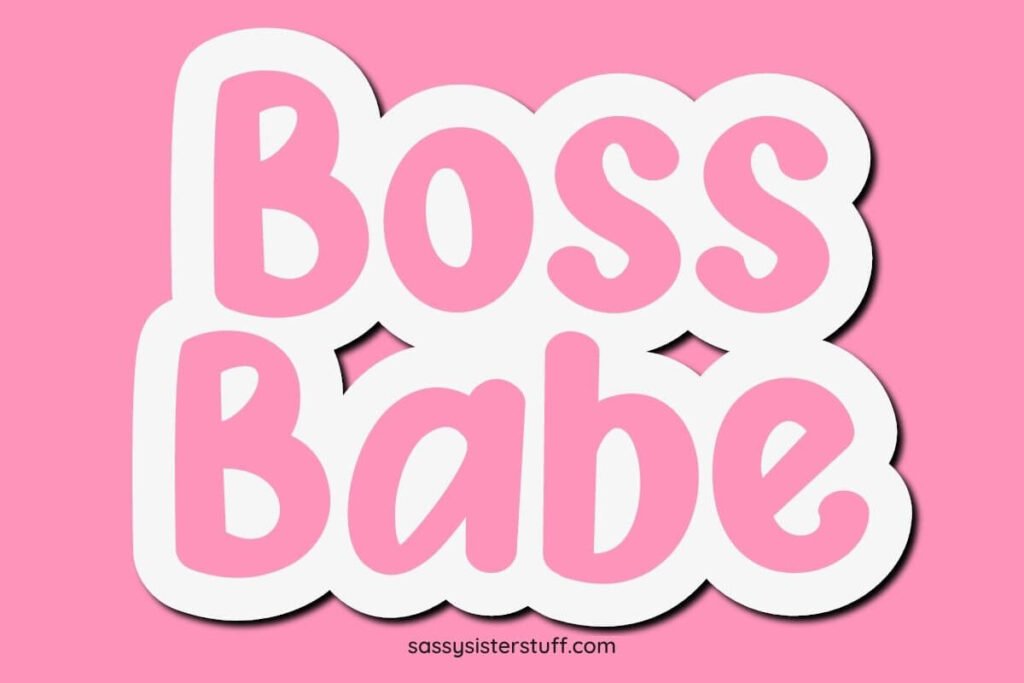 Inspirational Boss Babe Quotes
Let these words of wisdom inspire and empower you to go after what you want in life without hesitation or doubt. Find your confidence and let the world know the real you! You are incredible and unique — no one else is like you!
"I just want to hustle in peace, surround myself with positive vibes only, eat good food, and define my own version of happiness and success." – Unknown
"Every strike brings me closer to the next home run." – Babe Ruth
"Strong women don't have 'attitudes', we have standards." – Unknown
"Create the highest, grandest vision for your life, because you become what you believe." – Oprah Winfrey
"I realized it was only me that was stopping myself from living my life." – Jennifer Aniston
"In politics, if you want anything said, ask a man; if you want anything done, ask a woman." – Margaret Thatcher
"The most difficult thing is the decision to act, the rest is merely tenacity." – Amelia Earhart
"Some failure in life is inevitable. It is impossible to live without failing at something unless you have lived so cautiously that you may have not lived at all, in which case you fail by default." – J.K. Rowling
"We must believe that we are gifted for something and that this thing, at whatever cost, must be attained." – Marie Curie
"I am lucky that whatever fear I have inside me, my desire to win is always stronger." – Serena Williams
"A woman is like a teabag. You can't tell her how strong she is until you put her in hot water." – Eleanor Roosevelt
"Surround yourself only with people who are going to take you higher." – Oprah Winfrey
"If there's one thing I'm willing to bet on, it's myself." — Beyoncé
"Love yourself enough to set boundaries. Your time and energy are precious. You get to choose how you use it. You teach people how to treat you by deciding what you will and won't accept." – Anna Taylor
"We need women who are so strong they can be gentle, so educated they can be humble, so fierce they can be compassionate, so passionate they can be rational, and so disciplined they can be free." ― Kavita Ramdas
"She overcame everything that was meant to destroy her." ― Sylvester McNutt III
"The reality is: sometimes you lose. And you're never too good to lose. You're never too big to lose. You're never too smart to lose. It happens." — Beyoncé
"The effect you have on others is the most valuable currency there is." – Jim Carrey
"Never interrupt someone doing what you said couldn't be done." — Amelia Earhart
"I am thankful for all of those who said no to me. It's because of them I'm doing it myself." — Albert Einstein
"Keep your heels, head, and standards high." — Coco Chanel
"Someday I want to be perfect; until then, I'll be happy being incredible." — Maxine Cartoons
"Always wake up with a smile knowing that today you are going to have fun accomplishing what others are too afraid to do." – Mark Cuban
"Once you have found out what you love to do, there is only one goal: to be the best in the world at it." – Mark Cuban
"A true diva is graceful, and talented, and strong, and fearless and brave and someone with humility." – Beyoncé
"In whatever you do, you're not going to stand out unless you think big and have ideas that are truly original. That comes from tapping into your own creativity, not obsessing over what everyone else is doing." – Sophia Amoruso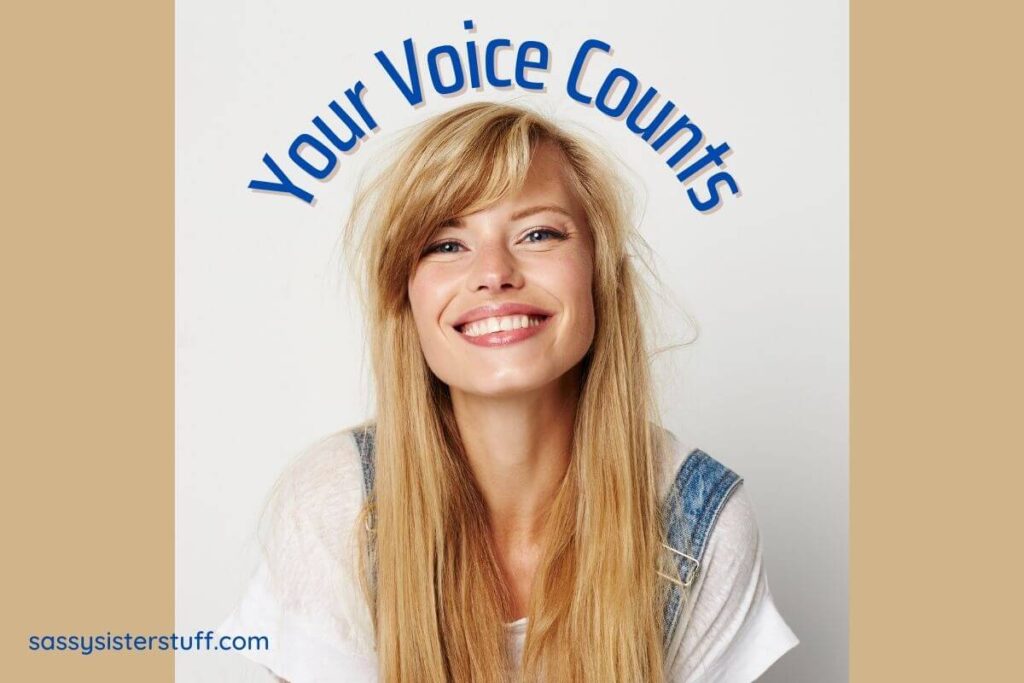 Boss Babe Captions for Instagram
You can use these short boss babe quotes for Instagram captions or text messages to your girlfriends. They are simple but powerful, Share them everywhere and anywhere. Be the inspiration for others!
"Pour yourself a drink, put on some lipstick and pull yourself together." — Elizabeth Taylor
"A girl should be two things – who and what she wants." – Coco Chanel
"You can be the lead in your own life." – Kerry Washington
"I'm not bossy, I'm the boss." — Beyoncé
"Just a girl boss building her empire." — Unknown
"If opportunity doesn't knock, build a door." — Milton Berle
"Be so good they can't ignore you." — Steve Martin
"There is no competition because nobody can be me." — Unknown
"Throw me to the wolves and I'll come back leading the pack." — Unknown
"There is no force more powerful than a woman determined to rise." — Unknown
"Eighty percent of success is showing up." – Woody Allen
"It is within everyone's grasp to be a CEO." — Martha Stewart
"Anything's possible if you've got enough nerve." — J.K. Rowling
"I am the greatest, I said that even before I knew I was." — Muhammad Ali
"Believe you can and you're halfway there." – Theodore Roosevelt
"No one can make you feel inferior without your consent." ― Eleanor Roosevelt
"Do one thing every day that scares you." ― Eleanor Roosevelt
"I dream it, I work hard, I grind 'til I own it. I twirl on them haters. " ― Beyoncé
"If you are always trying to be normal, you'll never know how amazing you can be." ― Maya Angelou
---
Related Article: 50 Super Simple Tips for Living Your Best Life
---
Entrepreneur Quotes for Boss Babes
If you are a business owner, you will find these boss babe quotes are particularly applicable to you. They refer to the workplace or entrepreneur space. Maybe you'll be the next big women's online clothing boutique owner or you'll build digital empires and travel the world… whatever you do, ENJOY!
"Buckle up, and know that it's going to be a tremendous amount of work, but embrace it." – Tory Burch
"Nothing will work unless you do." – Maya Angelou
"You can't have a million dollar dream with a minimum wage work ethic." — Stephen C. Hogan
"I attribute my success to this: I never gave or took any excuse." – Florence Nightingale
"I am not lucky. Do you know what I am? I am smart, I am talented, I take advantage of the opportunities that come my way and I work really, really hard. Don't call me lucky. Call me a badass." – Shonda Rhimes
"If you don't build your dream, someone else will hire you to help them build theirs." ― Dhirubhai Ambani
"Relaxing is for the other guy. I may be sitting in front of the TV, but I'm not watching it unless I think there is something I can learn from it. I'm thinking about things I can use in my business and the TV is just there." – Mark Cuban
"There's something so special about a woman who dominates in a man's world. It takes a certain grace, strength, intelligence, fearlessness, and the nerve to never take no for an answer." ― Rihanna
"Rule #1: Sweat equity is the best startup capital." – Mark Cuban
"When you make a decision, own it. Never apologize for your decision – even if you have to revisit it later or the results are not what you wanted. When I've made a decision that didn't garner positive results, I've said, 'We made the best decision we could based on the facts at the time, but given where we are now as a company and what our goals are, we now need to revisit this decision.'" ― Fran Hauser
"Stop talking about how you will build an empire, and start building it right at this very moment. Time never waits for anyone to feel perfectly ready." ― Edmond Mbiaka
"You can't have a million-dollar dream with a minimum wage work ethic." —​ Stephen C. Hogan
"When you learn how much you're worth, you'll stop giving people discounts." —​ Karen Salmansohn
"Do not be obsessed with expensive things. Instead, be obsessed with excellence. Things don't make you excellent. However, excellence will make you expensive." ― Janna Cachola
"Build an Empire with the same bricks that were thrown at you." – Moosa Rahat
"It's not about money or connections. It's the willingness to outwork and outlearn everyone." – Mark Cuban
"Work like there is someone working 24 hours a day to take it all away from you." – Mark Cuban
---
Related Article: Adventure Quotes to Inspire Your Youthful Spirit
---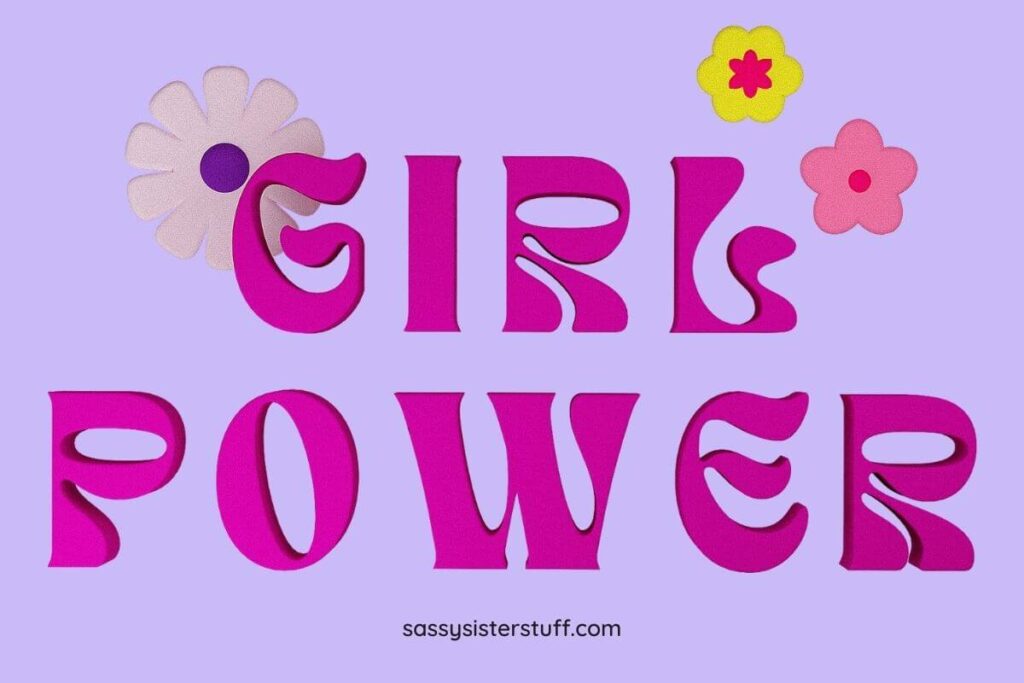 Motivational Boss Babe Quotes
And last but not least, I found this collection of best boss babe quotes to be especially motivational for a variety of goals and dreams. Get motivated to be your best self and live life on your own terms with these boss babe motivational quotes. Never accept anything less!
"The question isn't who is going to let me; it's who is going to stop me." – Ayn Rand
"The most effective way to do it is to do it." – Amelia Earhart
"Find something that you are passionate about and keep tremendously interested in it." – Julia Child
"Success doesn't come from what you do occasionally, but what you do consistently." – Marie Foleo
"I love to see a young girl go out and grab the world by the lapels. Life's a bitch. You've got to go out and kick ass." – Maya Angelou
"A wise girl knows her limits, a smart girl knows she has none." – Marilyn Monroe
"The key to success is to start before you are ready." – Marie Forleo
"Instead of letting your hardships and failures discourage or exhaust you, let them inspire you." – Michelle Obama
"We need women at all levels, including the top, to change the dynamic, reshape the conversation, to make sure women's voices are heard and heeded, not overlooked and ignored." ― Sheryl Sandberg
"I've come to believe that each of us has a personal calling that's as unique as a fingerprint." ― Oprah Winfrey
"I was the brave little girl who dared to believe I could change the world. And I am." ― Christina J. Daniels
"Behind every successful woman is a tribe of other successful women who have her back." — Unknown
"Don't try to lessen yourself for the world; let the world catch up to you." — Beyoncé
"The future belongs to those who believe in the beauty of their dreams." ― Eleanor Roosevelt
"When everything seems to be going against you, remember that the airplane takes off against the wind, not with it." – Henry Ford
"When you find an idea that you just can't stop thinking about, that's probably a good one to pursue." — Josh James
"Think like a queen. A queen is not afraid to fail. Failure is another stepping stone to greatness." ― Oprah Winfrey
"Passion is energy. Feel the power that comes from focusing on what excites you." — Oprah Winfrey
"And one day she discovered that she was fierce, and strong, and full of fire, and that not even she could hold herself back because her passion burned brighter than her fears." ― Mark Anthony
"Women have to harness their power—it's absolutely true. It's just learning not to take the first 'no'. And if you can't go straight ahead, you go around the corner." ― Cher
"Be humble. Be hungry. And always be the hardest worker in the room." — Dwayne "The Rock" Johnson
"We weren't born to create excuses, we were born to create excellence." ― Janna Cachola
"Effort is measured by setting goals and getting results." – Mark Cuban
"I like it when people tell me that I've changed. That's the point. I'm not trying to be the same me doing the same stuff that I've always been doing. That's not going to get me the results I want." – Unknown
"If people are doubting how far you can go, go so far that you can't hear them anymore." – Michele Ruiz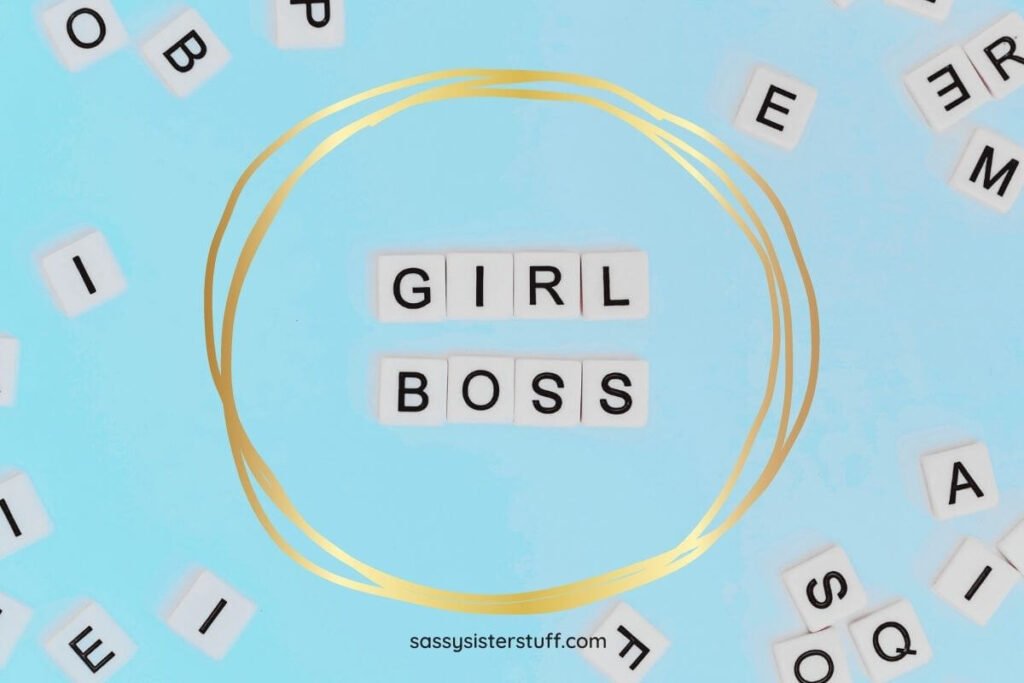 Final Thoughts: Boss Babe Quotes to Empower You
Whatever you prefer to call these quotes — girl boss quotes, lady boss quotes, boss babe quotes, bossbabe quotes, or just boss quotes — I hope you/ve found them motivational and inspirational.
As a reminder…
Being a boss babe is about being confident and unapologetic in who you are. It's about being a role model for other women and inspiring them to be their best!
Being a boss babe is about being unafraid to take risks and having a clear vision for what you want out of life. It's a mindset of humility, kindness, and strength — it's about empowerment!
Save these boss babe quotes so they can help motivate and encourage you along your journey to becoming a boss babe. Now go out there and slay! You got this, girl!
Love to ALL! ~ Susan
Are You Feeling Empowered to Unleash Your Inner Self with these Boss Babe Quotes?
Share Your Thoughts in the Comments:)