My 31 BEST Tips for Traveling with Chronic Pain
I am a firm believer in the many benefits of adventure travel for your overall wellness! In fact, research shows there are lots of physical, social, mental, and spiritual benefits from traveling. Therefore, as someone who suffers from chronic pain, I never let it stop me from traveling with family and friends. So I am going to share my 31 BEST tips for traveling with chronic pain so you don't have to let it stop you either!
In fact, I wrote an article, Off On Our Next Adventure, about some of my favorite adventures across America — from Maine to California and Florida to Alaska. I honestly don't know where I got the travel bug because my parents did not historically travel much. But as an adult, I got the bug! And I LOVE to travel and experience adventures everywhere!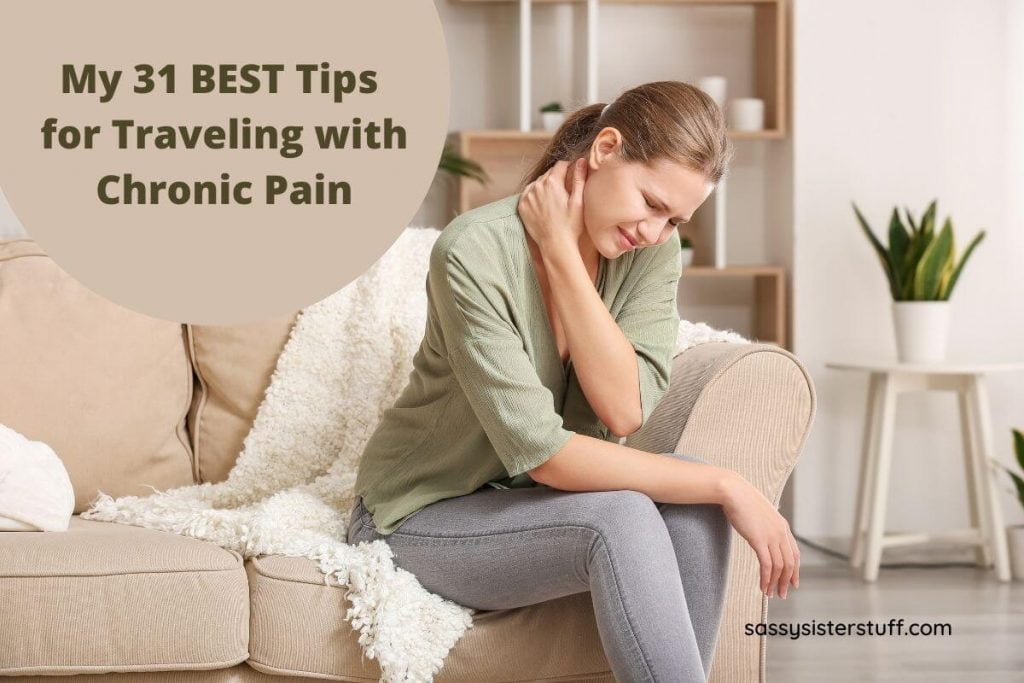 Unfortunately, I was diagnosed with fibromyalgia in my late twenties so I had to learn how to manage my traveling adventures with chronic pain, just in case I had a flare up. Additionally, a number of years ago, I had a head injury that has caused daily headaches, so now I deal with that chronic pain as well. But I have learned to manage my life and my adventures with the chronic pain.
I sometimes have to modify my activities, and I always have to plan accordingly, but I don't let the chronic pain stop me. I've learned many tips for traveling with chronic pain over the years and I feel blessed to still be able to travel with family and friends.
Did you know that adventure travel is one of 12 aspects of a balanced life? So start making your travel plans and live your best life! Don't let chronic pain stop you!
These 31 tips for traveling with chronic pain include ideas to help before the trip and during the trip as well as tips for air travel.
I hope my best tips will help you continue to work on maintaining a balanced life, as well as gaining the many benefits you receive from your exciting adventures!
---
Disclaimer: I am not a healthcare professional and you should not consider any information in this article a professional consultation about your personal situation. My writing is based solely on personal experience and research. You should seek professional support if you are struggling.
---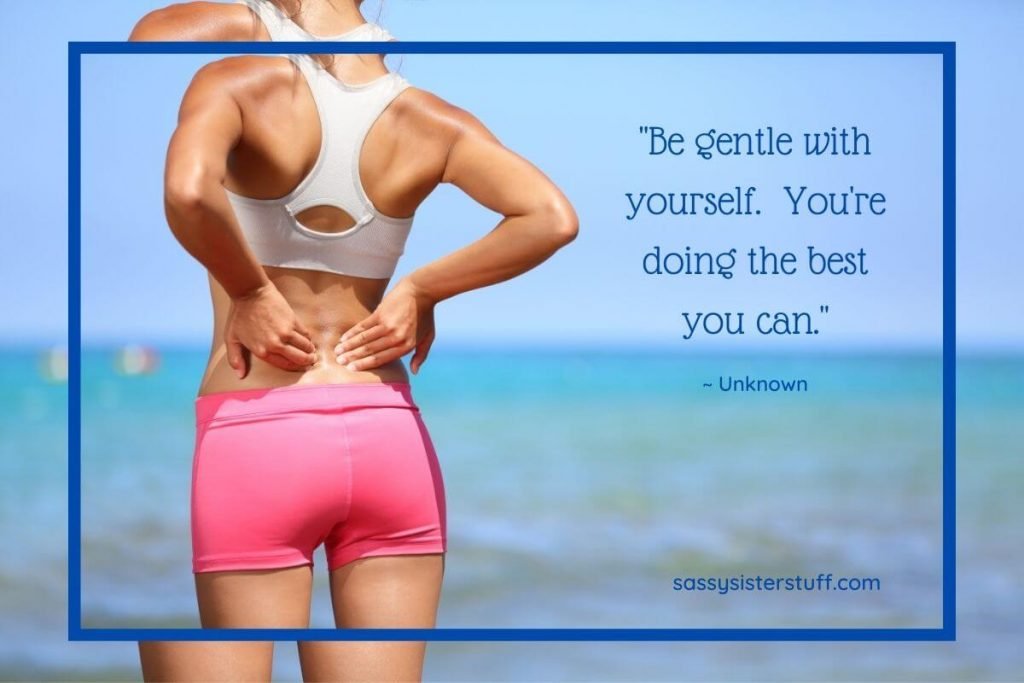 My 31 BEST Tips for Traveling with Chronic Pain*
1.See Your Doctors. In the weeks and months leading up to your travel dates, be sure to see your doctors and consult with them about your planned adventure. You should get your joint injections (if that's something you do to relieve pain) and get medication refills so you have plenty of time to get your medications ready for the trip.
2. Stock Up On Your Medications. Be sure to get all prescriptions refilled for the length of time you'll be gone, plus any over-the-counter medications that you use. You don't want to be in the middle of nowhere and discover you've forgotten something you need. Hint: I always pack all medications in two separate spots in my luggage just in case a suitcase gets lost — usually in a carry-on bag and a checked bag.
3. Don't Let Your Pain Hold You Back. Once you allow yourself to use your pain as an excuse, it will be hard to reestablish the ability to travel again so don't allow it to hold you back from enjoying adventures.
4. Plan Ahead and Stay Flexible. Plan very early so you have options about dates, places-to-stay, and things-to-do. Don't wait until the last minute when things start to sell out. You won't have as much flexibility for planning and you may miss out on your favorite activities.
5. Be Inspired to Travel. Read my favorite 33 adventure quotes to inspire your youthful spirit to help maintain a positive mindset about your travel adventures and activities.
6. Eat Right. While traveling, it is important to maintain your proper diet and nutrition so your body stays as healthy as possible. Plan carefully for 3 meals a day and healthy snacks.
7. Sleep Right. Sleep is essential for all adults, but especially for people with chronic illnesses. You need to plan time into your travel schedule for proper sleep so your body has time to restore itself for each new day.
8. Plan Time to Get Outside. We all know that getting outside in nature helps restore and rejuvenate the body, mind, and soul. Therefore, be sure to actually schedule time into your plans to get outside during your travel adventure. This will help you get and stay grounded while traveling, too.
9. Plan Self Care Time. If you normally take long, peaceful bubble baths, then schedule time for these into your travel plans. If you normally get massages to help with your chronic pain, then schedule massages accordingly. Now is not the time to let go of your self care habits.
10. Keep Track of Pain Levels. Don't just try to ignore your pain while you are traveling. Pay attention to your pain levels (1-10) so you can adjust your activities, or do more self care activities, if your pain becomes worse.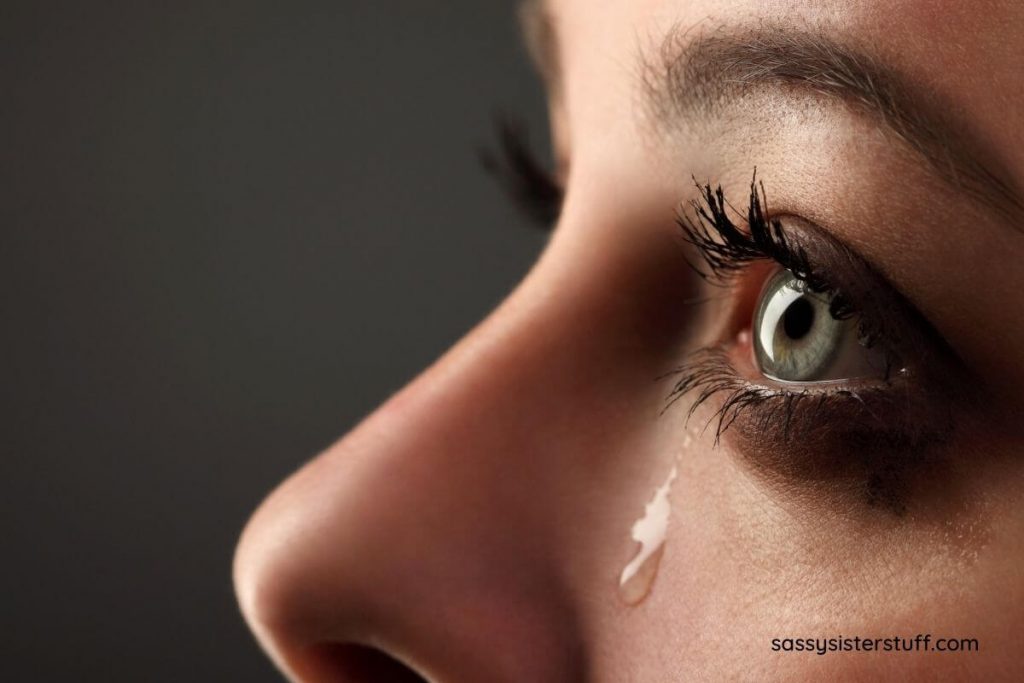 11. Let Your Travel Companions Know About Your Pain. Make sure your travel companions are aware of your chronic pain and the potential need to make adjustments and modifications. If you need specific accommodations while traveling, be sure they are aware of what you need and how to help you get those accommodations.
12. Take Your Time and Don't Try to Do Too Much. Be reasonable and responsible while planning your travel adventure. You do not want to overdo things and end up having a serious health setback. Plan plenty of time for each activity with rest times in between. Don't overdo things.
13. Be Comfortable (Especially Shoes). Take comfortable clothes and shoes so you can fully relax while traveling. Take shoes that are safe and healthy for your feet and legs. In fact, take at least one extra pair of shoes in case of an emergency. Shoes can make a tremendous difference in the fun you have on your adventure. You do not want to be adventuring with blisters and tight clothes!
14. Maintain Your Exercise Plan. If you have a regular exercise plan, be sure to continue it while you are traveling. Your body needs to stay healthy while you're traveling so you need to do what you normally do.
15.Drink Your Water. Traveling is NOT a time to neglect your water. It is essential to get enough water while traveling. It is also a good idea to take a reusable water bottle so you can fill up often and always have fresh water with you even if you are in the middle of nowhere.
16. Meditate / Maintain a Healthy Mindset. You should continue to practice your self care meditation, journaling, and/or daily affirmations while you travel in order to support a healthy mindset. You can easily become tired or frustrated while traveling so a healthy mindset is important.
17. Buy As Much Comfort in Airplanes and Vehicles As Possible. I know this tip sounds a little funny, but think about it for a minute. If you can afford to buy a business or first class seat in an airplane, you are going to be far more comfortable and less stressed than if you are squeezed into a regular class seat. If you are renting a car, you'll be much more comfortable in a full-sized luxury vehicle than a small economy car. So balance the pros and cons of spending more money on these things vs being miserable.
Also, when flying with chronic pain, bring along a neck pillow and try to sit in an aisle seat where you have a bit more room to wiggle around. My husband and I always upgrade to the first boarding group, also. That way, we have more options about where to sit.
18. Arrive at Places Early | Plan for Extra Time. To alleviate any undue stress or anxiety, plan extra time to arrive places early. That way, you have time to rest and relax while waiting for your plane to depart, or your sightseeing bus to leave, or a show to begin.
19. Use Wheelchairs. Airports can be VERY large. While you may not usually have a need for a wheelchair, in a large airport it could save you time and energy to use one. If they are available, consider using one to get around so you can save your energy for your adventures.
20. Accept Help When Available. Airports usually have ground transportation services to help you get around from place-to-place. They know their facilities are large and can be exhausting for some people, especially those with chronic pain. If they offer help, accept it. Don't let pride stand in your way at this point. You want to save your energy for your adventures.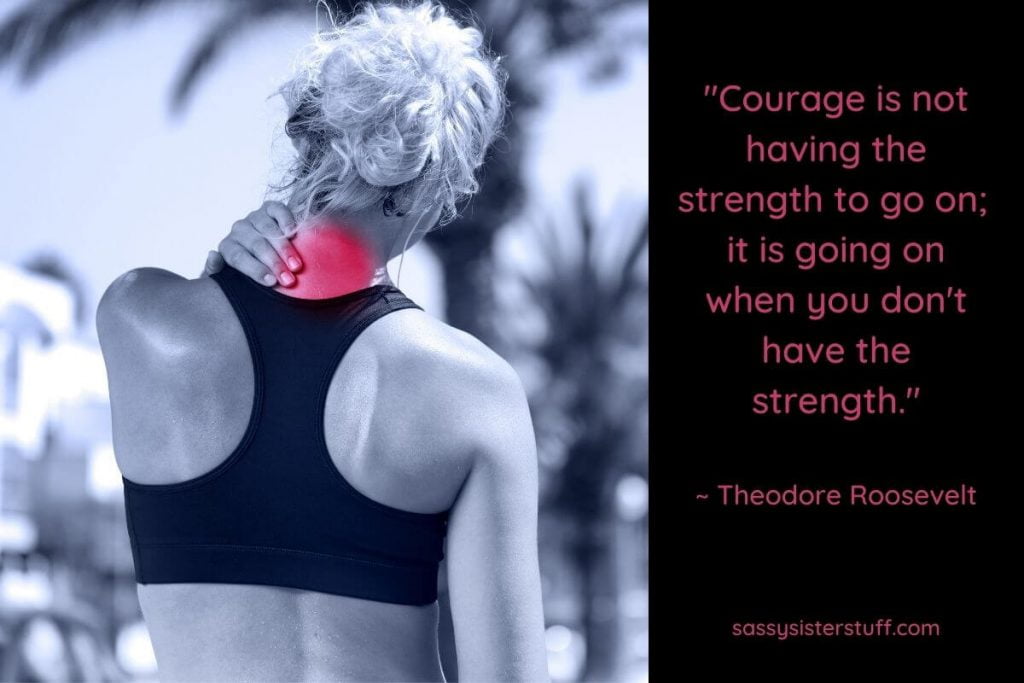 21.Take Portable Ice Packs and/or Heat Packs. Nowadays, you can buy travel ice packs and heat packs to take on vacations with you so you can use ice or heat on sore muscles or joints. These are especially helpful if you use ice or heat on parts of your body regularly at home. Having these travel accessories will help you be able to continue to gain the benefit of them while on your adventure.
22. Pack Snacks. Don't risk the possibility of being stuck somewhere without anything to eat and getting sick. Pack healthy snacks in your carry-on or purse so you have snacks in case you start to feel bad.
23. Plan for Rest Times. This is essential. On my last adventure trip, there were three of us who had some health issues. I actually scheduled 3-5 hours a day in our itinerary for us to return to the hotel to lay down and rest. It helped us all immensely because we were able to take our medications, lay down and rejuvenate, and then have a great evening.
24. Travel Insurance. If you are planning travel that is not refundable, be sure to take out travel insurance. it alleviates the need for anxiety about having to cancel your trip and not be able to get your money refunded.
25. Research. The Internet makes research so easy nowadays that you can usually find out anything you need to know in order to make good decisions about where to travel and what to do on your adventure. Research. Research. Research. I do so much research when I'm planning a trip that I feel like I've already been there! I know where the safest places are to stay; where the most accommodating places are to stay and eat; and what attractions are the friendliest toward people with disabilities. Don't leave anything up to change anymore.
26. Mail Things Early, If Possible. If you are going to be gone for a long-term trip, consider shipping some of your personal belongings ahead of time. This will help you avoid having the burden of carrying a lot of extra luggage or bags around with you.
27. Consider Uber or Lyft Even for Short Distances. Even within the airport, getting on-and-off a large bus to get to a car rental facility can be exhausting. Consider taking an Uber or Lyft for even short distances. It could save your energy and reduce your pain.
28. Apply for TSA Precheck. Standing in long lines at the airport can be excruciating for anyone. For chronic pain sufferers, it can be even worse. There are a variety of ways and sources through which you can apply for TSA Precheck. Do this if at all possible to avoid the long, exhausting lines.
29. Check for Perks From Your Credit Cards. Many credit cards offer special travel perks, rewards, or advantages like the use of airport lounges, upgrades to roomier Business Class seats, and accessible lodging. Check your credit cards to see if they offer any perks that can make your travel adventure easier.
30. Patient Portal Login and Doctors' Contact Info. Take this information so you can get in touch with your doctors in case you have any questions, or in case something comes up that needs their attention.
31. List of Your Medications. Be sure to provide your travel companions with a list of your current medications in case something happens and you end up in an emergency room while traveling.
*These 31 travel tips may also apply to travel for seniors citizens and travel with elderly parents.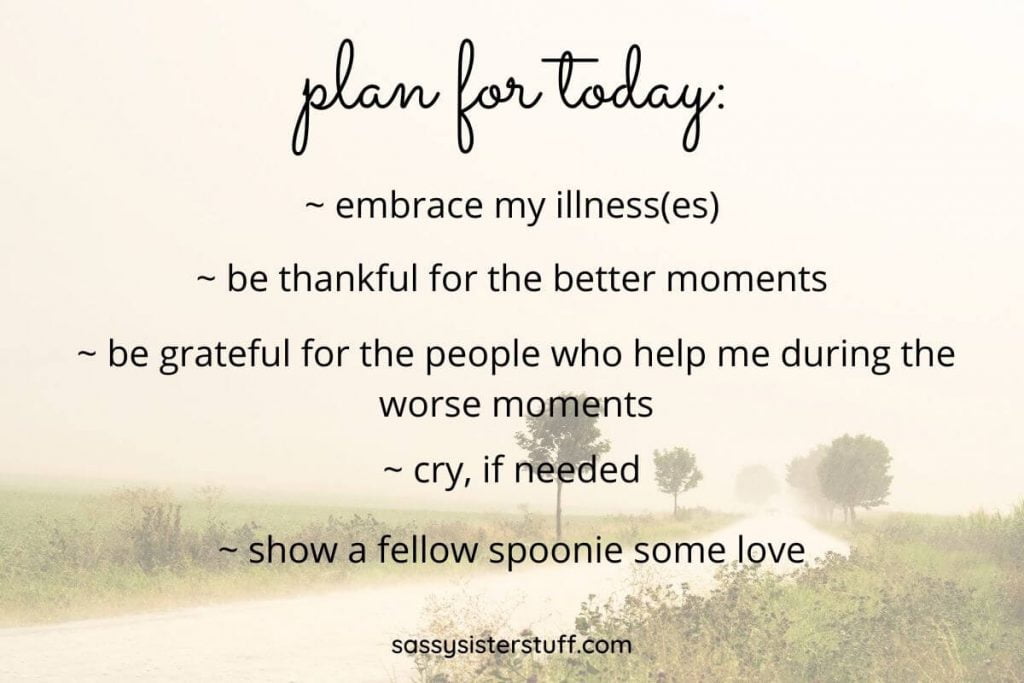 What is Chronic Pain?
According to Johns Hopkins Medicine in Baltimore, "Chronic pain is long standing pain that persists beyond the usual recovery period or occurs along with a chronic health condition, such as arthritis. Chronic pain may be "on" and "off" or continuous. It may affect people to the point that they can't work, eat properly, take part in physical activity, or enjoy life. Chronic pain is a major medical condition that can and should be treated."
Chronic pain sufferers have a variety chronic pain conditions that often need to be treated by a specialist in pain management or other specialists.
Traveling and living an active lifestyle can be challenging for people who suffer from chronic pain, but it is also essential to learn to be as mobile and active as possible for your mental, physical, social, and spiritual health.
You may suffer from pain while traveling but thankfully there are tips and strategies you can implement to help. Read on for additional information.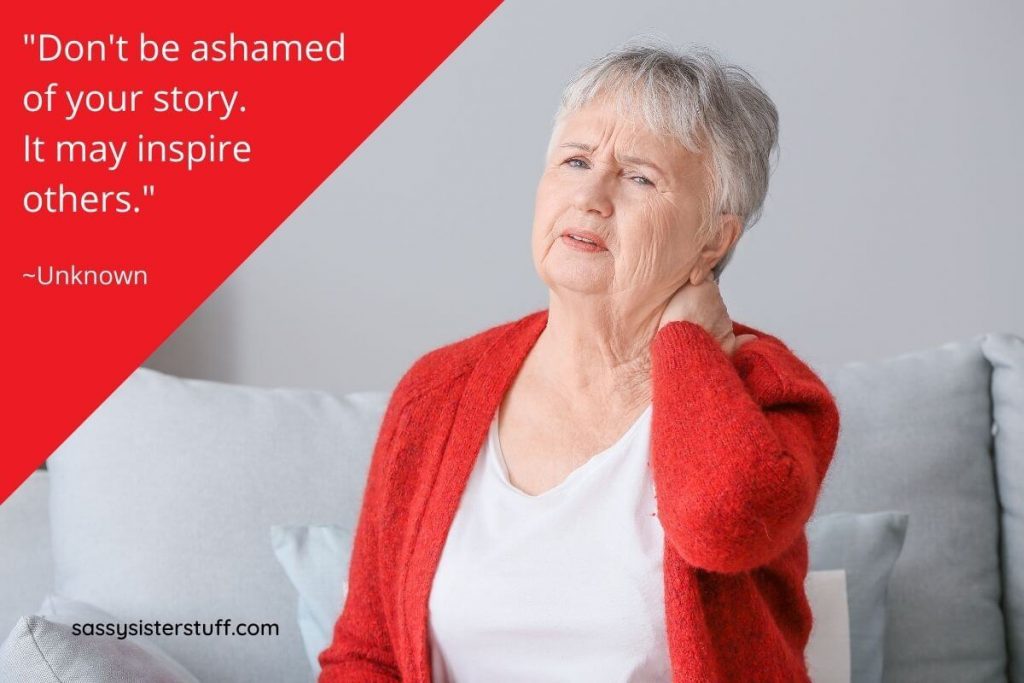 What is a Spoonie Warrior?
"Spoonie" is a term commonly used in the chronic illness community to refer to those who have limited amounts — or "spoons" — of energy each day due to their illness.
The concept comes from an essay called "The Spoon Theory," written by Christine Miserandino.
A spoonie warrior is someone who battles invisible chronic pain from a variety of illnesses each day.
Chronic illness bloggers coined the term, and created spoonie support groups and clubs for those who want to be part of a supportive community.
Some common diseases and conditions associated with chronic illness are:
ALS (Lou Gehrig's Disease)
Alzheimer's Disease and other Dementias
Arthritis
Asthma
Cancer
Chronic Obstructive Pulmonary Disease (COPD)
Cystic Fibrosis
Autoimmune Diseases
Fibromyalgia
Depression
Heart Disease
Plus many more.
Please be kind to those who are suffering from all chronic illnesses.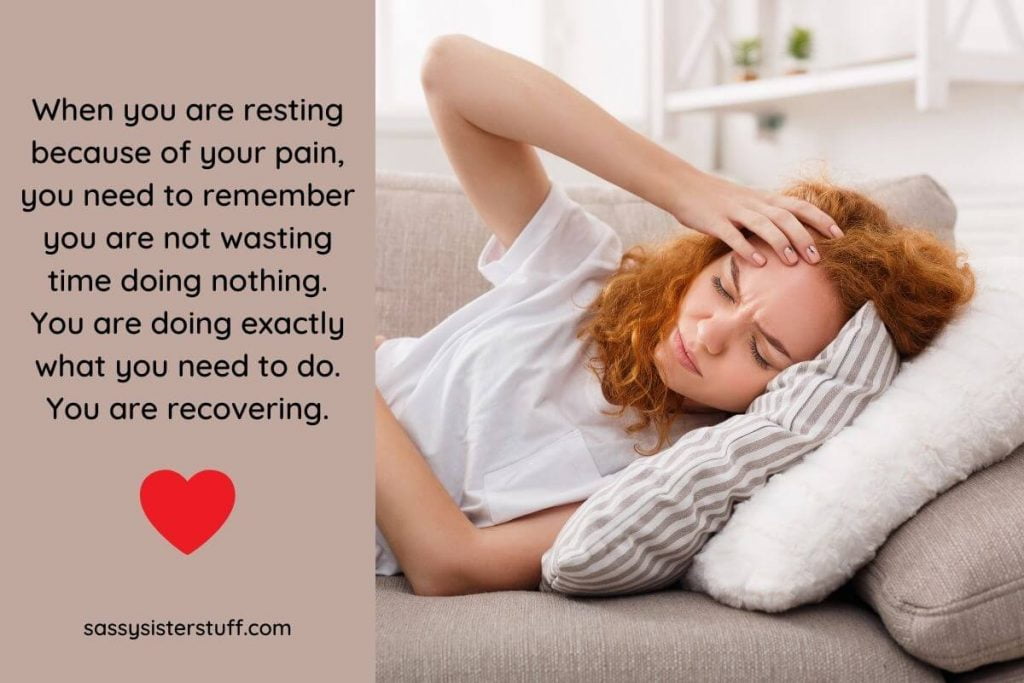 Final Thoughts: Traveling with Chronic Pain
Traveling with chronic pain may take a little longer, require a bit more planning, and a bit more patience; but it's not impossible! Don't let it become an excuse not to live your life; you can continue to enhance your social, emotional, physical, and spiritual health with adventurous travel.
Spend time with the people you love doing the things you love and be thankful for the opportunities. Traveling is one of the best things you can do to stay active, stay healthy, and increase the quality (and quantity) of your life.
Traveling with chronic pain can be challenging, but it shouldn't stop you from seeing the world. Taking time to prepare ahead of your trip will help you experience less pain and have more fun.
Pin to Pinterest for Later
So go forth and enjoy your next great adventure, my friend! I'm sending you BEST WISHES for happy travels!
Love to All! ~ Susan
Did I Miss Any Awesome Tips for Traveling with Chronic Pain?
Please share your ideas in the comments:)