95 Powerful Travel Affirmations for Safe, Fun Adventures
Most all of us would love to travel more and experience safe, fun adventures in our lives. However, sometimes anxiety, money, time, or other issues prevent us from experiencing adventures in the world around us. These powerful travel affirmations can help you achieve your travel dreams with ease and excitement.
Whether you are a new traveler, a regular traveler, a solo traveler, or a group traveler, these affirmations for travel can help you plan a great adventure, enjoy your travel adventures more, and create a mindset for safe, fun adventures.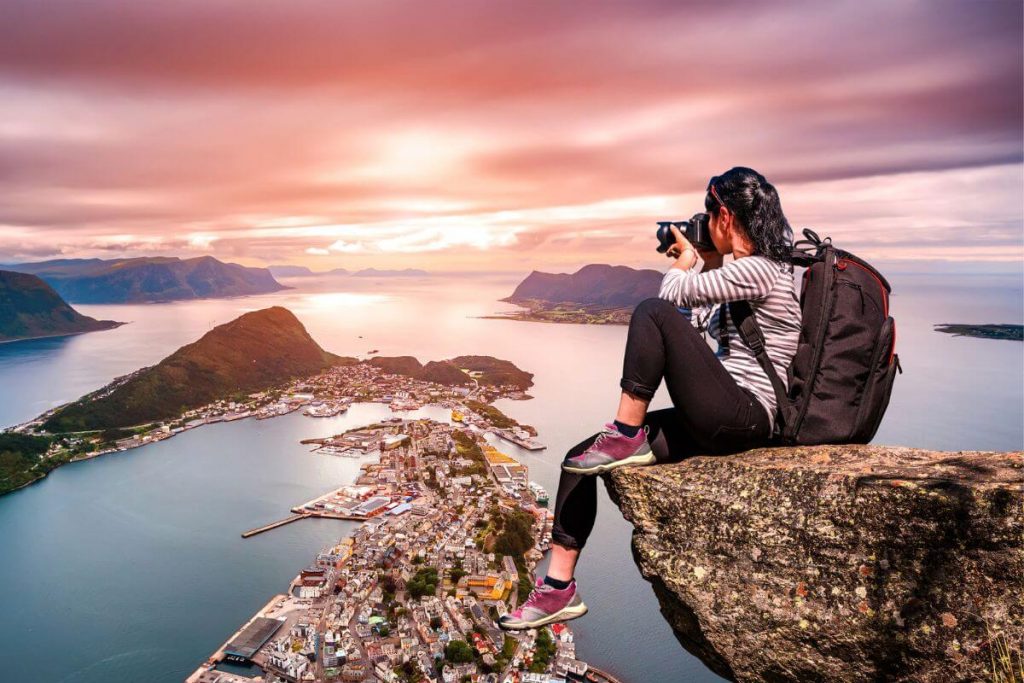 ---
Related Article: 30 Reasons Why Traveling Is Important To Your Overall Wellness
---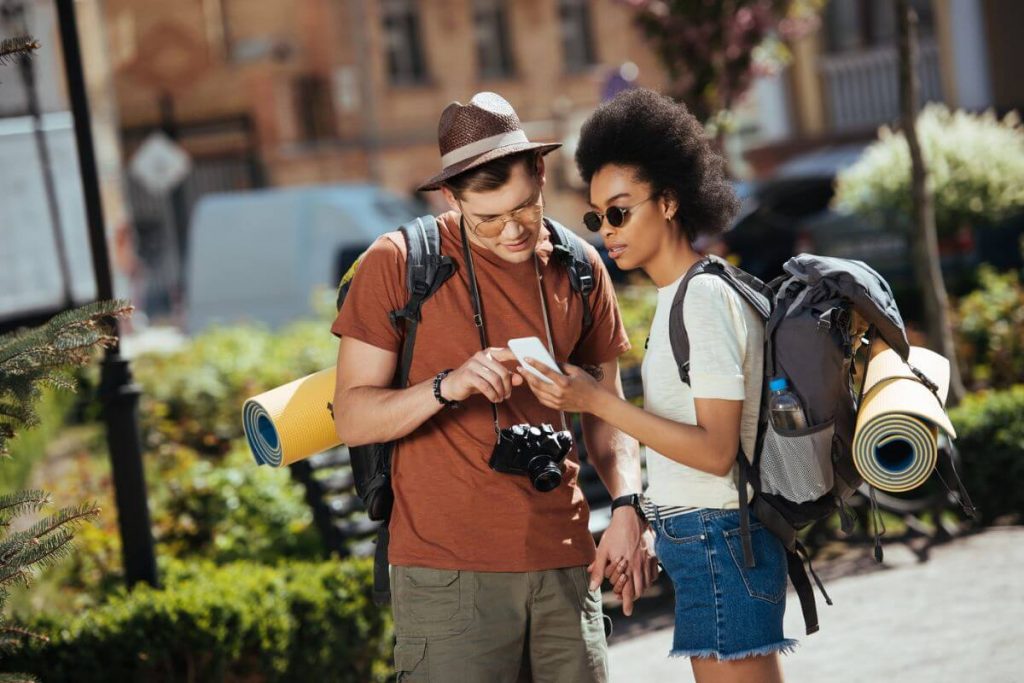 What Are Travel Affirmations?
Travel affirmations are positive statements that you speak to yourself with intention on a regular basis to help your subconscious mind create positive thoughts about travel and new experiences. Affirmations for travel can help people who have travel anxiety about new adventures, meeting new people, and seeing new places.
Affirmations for travel can help relieve you of any negative thoughts about traveling, such as those related to travel safety, costs, and health. They can also help you develop a mindset that you are worthy of adventure that supports the life of your dreams.
While most of us do not have unlimited resources for extensive travel goals, positive travel affirmations also help you develop a mindset that you can make it happen. You can plan your next trip and work hard for the good things in your life. You can become confident that travel is in your future.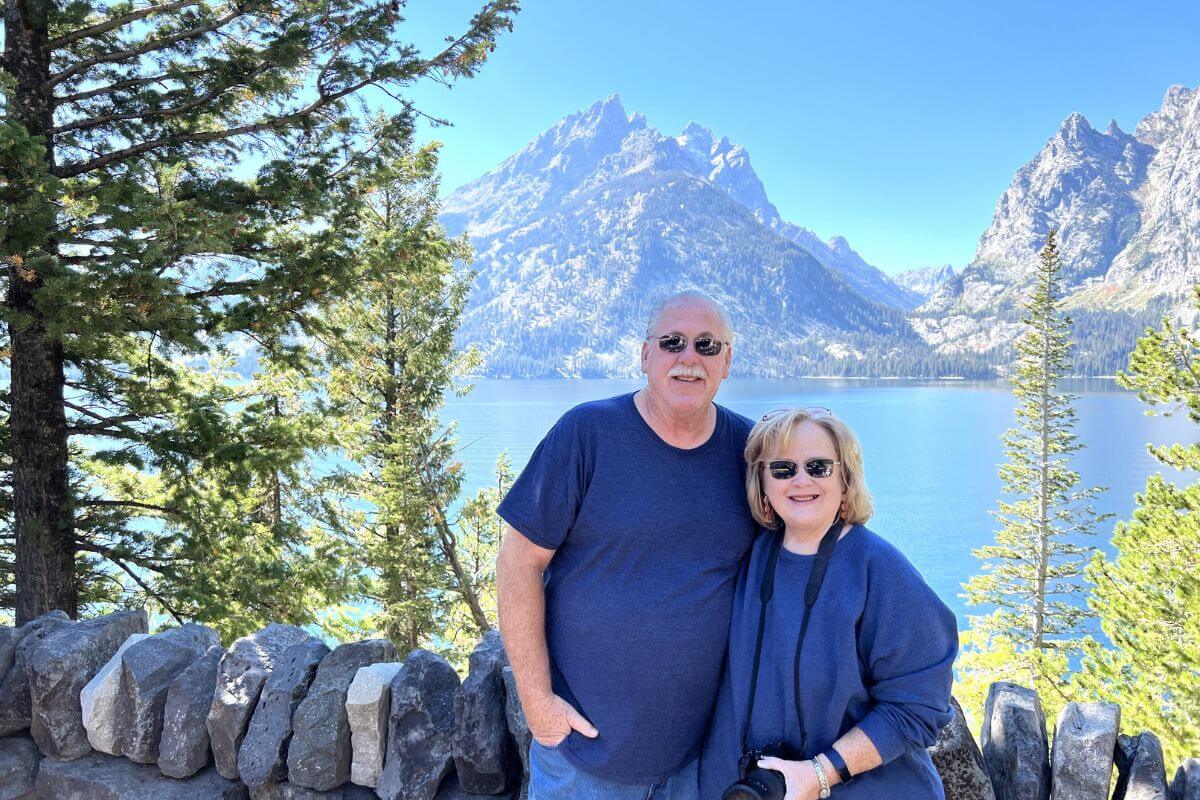 Types of Travel Affirmations
There are many reasons to use travel affirmations. Below you will find affirmations for travel that will help ease your anxiety, overcome your fears, manifest more travel in your life, plan your next adventure, travel safely, and have a wonderful time!
You will also find affirmations for your health while traveling because traveling with chronic pain can be scary. Don't let chronic pain stop you from traveling and gaining all the health benefits of seeing the world around you. Travel is an important component of staying young and healthy.
---
Related Article: Adventure Quotes to Inspire Your Youthful Spirit
---
Whether you are flying, driving, taking a train or a boat, these travel affirmations will put your mind at ease and help you fully enjoy each travel adventure in your life.
Here are solo travel affirmations, adventure affirmations, affirmations for safe travel, affirmations for travel anxiety, affirmations for a positive vacation, and so much more to help you get the most out of your travel adventures.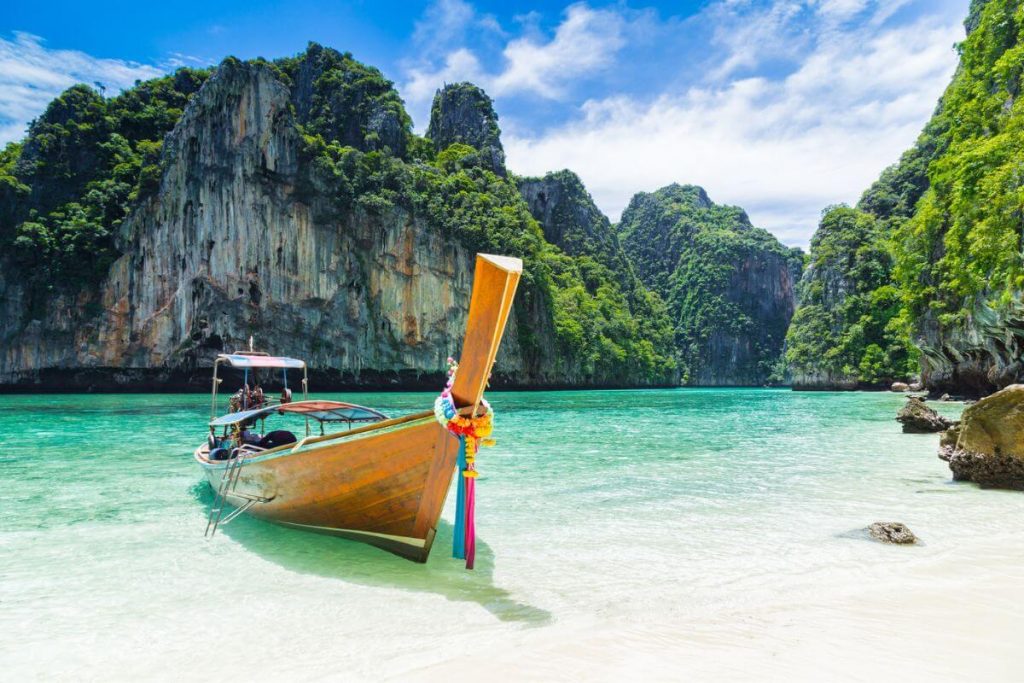 95 Powerful Affirmations for Travel
This list of positive affirmations about travel will help you live your best life learning about different cultures and new places in the world. You'll have travel opportunities for great experiences and adventures without fear or anxiety.
Whether you enjoy short, simple road trips or travels to new countries, these affirmations will help you have a safe journey and travel with confidence and ease. They will help you develop a positive mindset about travel and adventures. They will help you have a comfortable journey wherever you venture into the world.
I deserve to live the life of my dreams without fear.
I look forward to the good food wherever I travel.
Every new destination excites me.
I embrace new cultures and new people with open arms.
I always take appropriate safety precautions on my solo travels.
Any day traveling is a good day.
The hustle bustle of busy city streets excites me.
Solo trips are mentally challenging and make me a stronger person.
I overcome the hard parts of travel because I am strong and confident.
I embrace the right opportunities and new ideas for travel.
I let go of all fear about getting on an airplane.
I let go of all fear about getting on a cruise ship.
I embrace the idea of exotic locations where I fully relax and meet new, interesting people.
I let go of the negative thoughts I feel about traveling.
My perfect trip is just around the corner.
I release self-limiting beliefs about travel and adventure. ]
With a little help, I am perfectly capable of planning the trip of my dreams.
I will have a smooth journey on my next adventure.
I thoroughly enjoy a life of adventure and travel.
I love a good, exciting adventure that leaves me feeling refreshed and rejuvenated.
I live my best possible life with confidence and courage.
I manifest a unique experience to my dream destination.
I confidently move forward with plans for my next destination.
New opportunities and adventures help me grow in mind and spirit.
I radiate positive energy whenever I travel.
I love learning new things about the world.
It is second nature for me to plan a new adventure.
I learn from my past mistakes about travel.
Travel is a positive thing in life that brings me great joy.
I am always in the right place at the right time.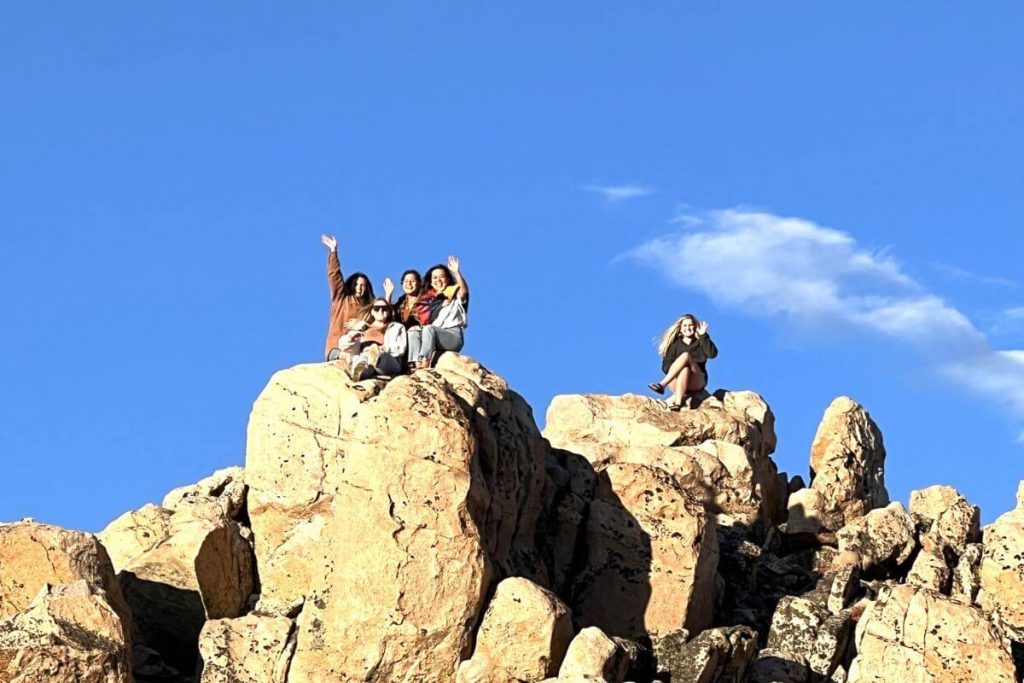 I am in charge of the trajectory of my adventurous spirit.
I am capable of planning incredible things that inspire my wanderlust.
I have an abundance of love for travel and adventure.
I love a great adventure.
I take all safety precautions on each trip.
I fully trust myself to make the ight decisions while traveling.
I embrace my new positive beliefs about traveling.
I let go of my anxiety about traveling.
I have no fear of meeting new people and going to new places.
I am more grateful to travel now than ever before.
I am open and ready to travel.
Only the best travel scenarios are presented to me.
I am grateful for the opportunity to explore the world.
I welcome new experiences.
I cherish memorable, spontaneous moments.
I have peace and clarity about travelling.
I am a confident traveler who enjoys new adventures.
I am happy when I have travel opportunities in my life.
I am determined to live life to the fullest with travel opportunities.
I possess the freedom to travel wherever I want.
I choose to be relaxed and enjoy the journey.
It's healthy for me to break up my daily routine with great travel adventures.
Travel adventures help recharge and refresh my mind, body, and spirit.
I am excited about my upcoming trip.
Every adventure increases my confidence and courage about traveling.
Pondering new travel experiences increases my enthusiasm and confidence.
Traveling enriches my life with beauty and culture.
Adventure travel lifts my spirits.
I am a courageous traveler who loves to explore the world.
I am bold and excited about experiencing new adventures.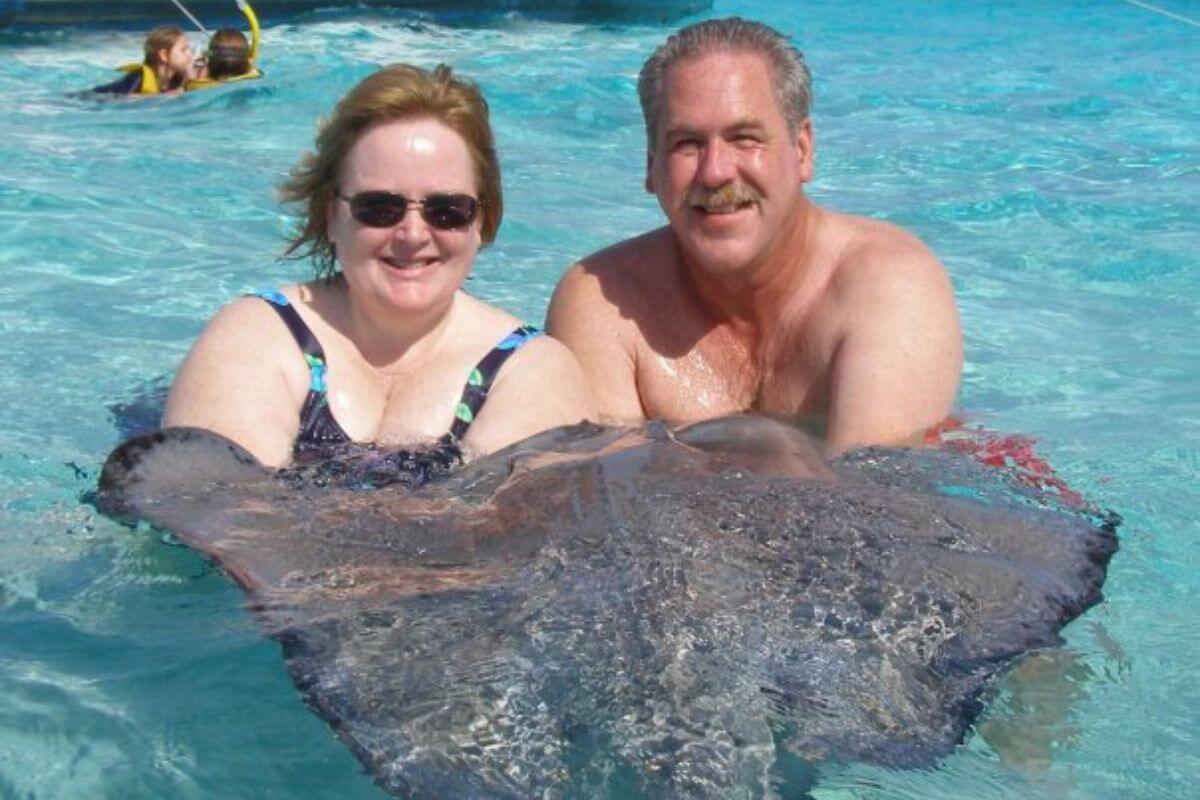 I refuse to allow anxiety, fear, or worry prevent me from traveling experiences.
I love meeting new people when I travel.
I attract people to me with my friendly demeanor and smile when I travel.
I release fears, worries, and doubts about my safety while traveling.
I have confidence whether I travel by train, boat, plane, or car, I am protected and safe.
My journey to new places is always peaceful and rewarding.
I thoroughly enjoy the process of planning a travel adventure.
I can hardly wait for my next travel adventure.
Traveling helps me sleep better.
Travel adventures bring out the best in me.
Traveling helps keep me youthful in mind, body, and spirit.
I find joy and comfort in traveling.
I experience more self love and compassion when I travel.
I release all questioning of my long-held beliefs and worries about travel.
I am my most authentic and true self when traveling.
I radiate positive vibes when I am exploring the world.
Great things happen when I travel.
Any day of traveling is a beautiful day.
I experience an amazing journey when I travel.
Language barriers do not worry me because I am creative in my communication.
Cultural differences excite me because I build my knowledge-base about the world.
I thoroughly enjoy the challenge of booking hotels and flights.
I can plan and execute the journey of my dreams.
I am filled with wanderlust.
I am at peace with my travel plans.
I embrace living in the moment.
I cherish my time on the road.
Positive energy surrounds me wherever I go.
My soul thrives when I travel.
I am grateful for all opportunities to see the world.
Getting away from my daily routines gives me great pleasure.
I trust those who take me on my travels.
Traveling makes me an even better person.
Photos of exciting places motivate me to travel.
I feel peace and happiness at the thought of travel adventures.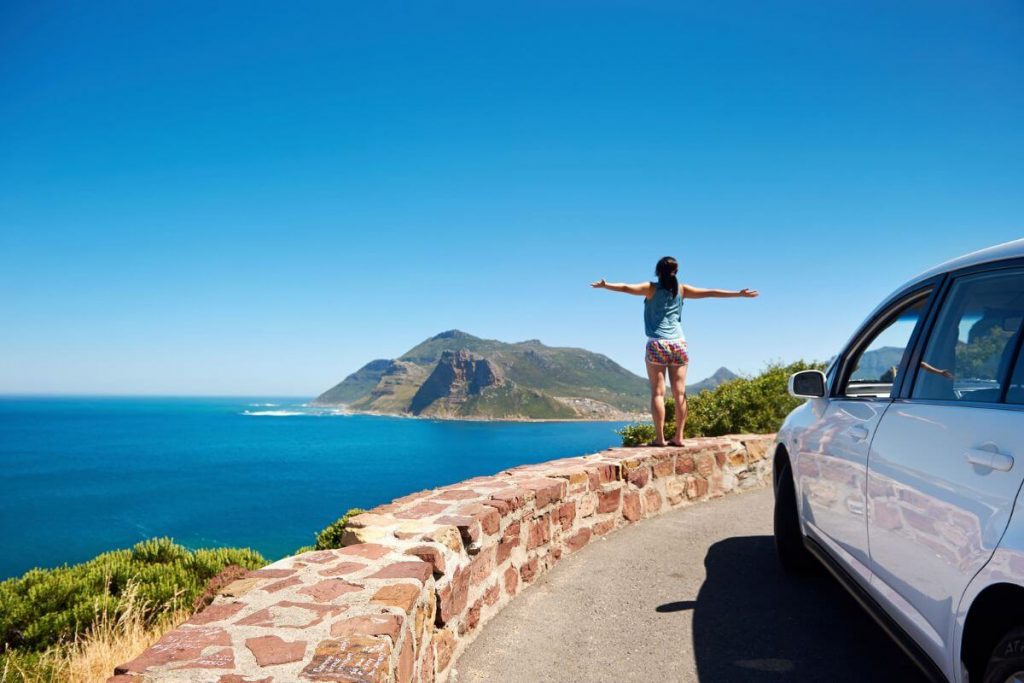 How to Use Travel Affirmations
Look at the list of travel affirmations and choose the ones that resonate with you. Modify or edit them to personalize them, if you choose. Make them meaningful and authentic to you so they are your own travel affirmations.
Always choose affirmations that are realistic, otherwise they can cause greater anxiety. Affirmations are very personal and should be selected (or written) with the clear intention of changing your negative emotions into positive emotions.
Affirmations are powerful tools to change your subconscious mind about a variety of things. They help you initiate positive change and promote confidence.
Daily affirmations should always be written and stated in the present tense. As opposed to saying, "I will enjoy all travel experiences" you should say, "I enjoy all travel experiences."
---
Related Article: Off On Our Next Adventure: Travel in America
---
Once you have created your list, repeat your affirmations daily and with intention. You can say them to yourself in front of a mirror. Write them on sticky notes and put them in strategic place so you see them throughout the day.
You can also write your travel affirmations in your journal and read them daily. Ideally, you should spend a few minutes twice a day reading and speaking your affirmations so your brain begins to genuinely believe what you are saying.
Worried about traveling in the coming weeks? Create affirmation cards for yourself and carry them with you at all times. Then take them with you on the trip. But be sure to read them to yourself with intention several times a day.
The power of affirmations is amazing!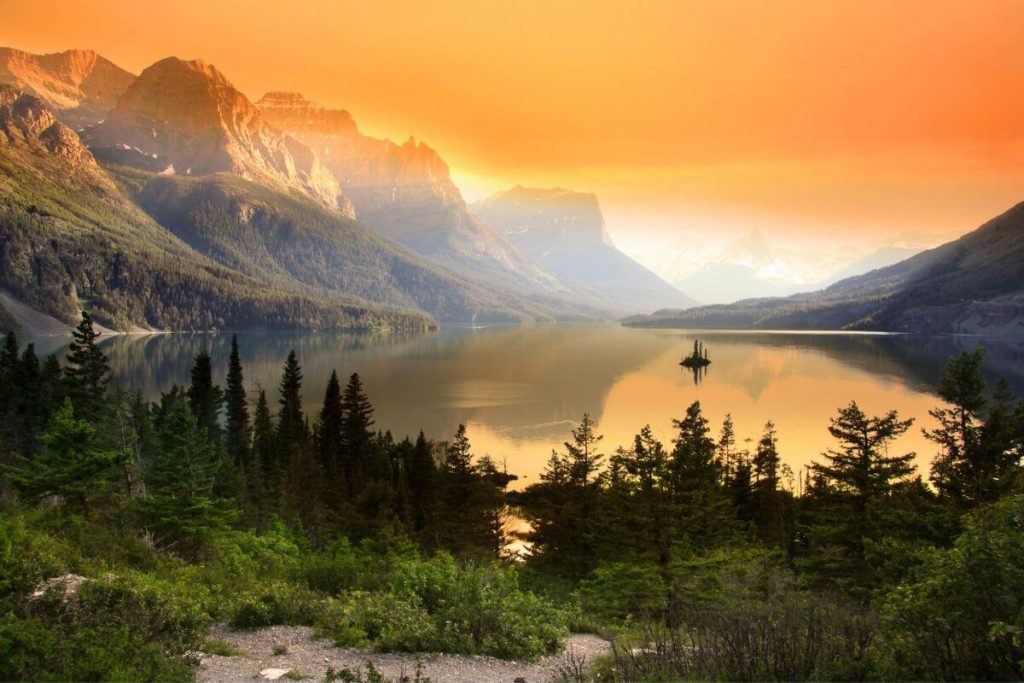 Final Thoughts About Travel Affirmations
The power of affirmations is pretty hard to ignore. There is plenty of research about positive daily affirmations that suggests they can change your life for the better.
But have patience with yourself. You are probably working on changing something negative in your brain that has persisted for a very long time. It will take time to make the shift to a positive mindset.
And don't forget that travel adventures are important components to your overall wellness and personal growth. They help you expand your knowledge-base, stay youthful, meet new friends, and so much more. Don't deprive yourself of these experiences.
Now go ahead and get started with these positive affirmations for travel so you can plan the trip of your dreams and have the best time of your life!
Happy travels!
You may also enjoy these related articles:
Love to ALL! ~ Susan