101 Creative Hobbies to Promote a Balanced Life
In this article, I will share a list of 101 creative hobbies that will promote a balanced life. I'll also explain why it's important to have hobbies in your life.
Although many people feel that creativity and personal hobbies are not necessities in life, these are actually essential aspects of a balanced life and should be enjoyed on a regular basis.
A creative hobby gives you something to look forward to outside of your normal, everyday routine. It promotes relaxation and reduces stress.
Keep reading to learn more about the importance of creative hobbies!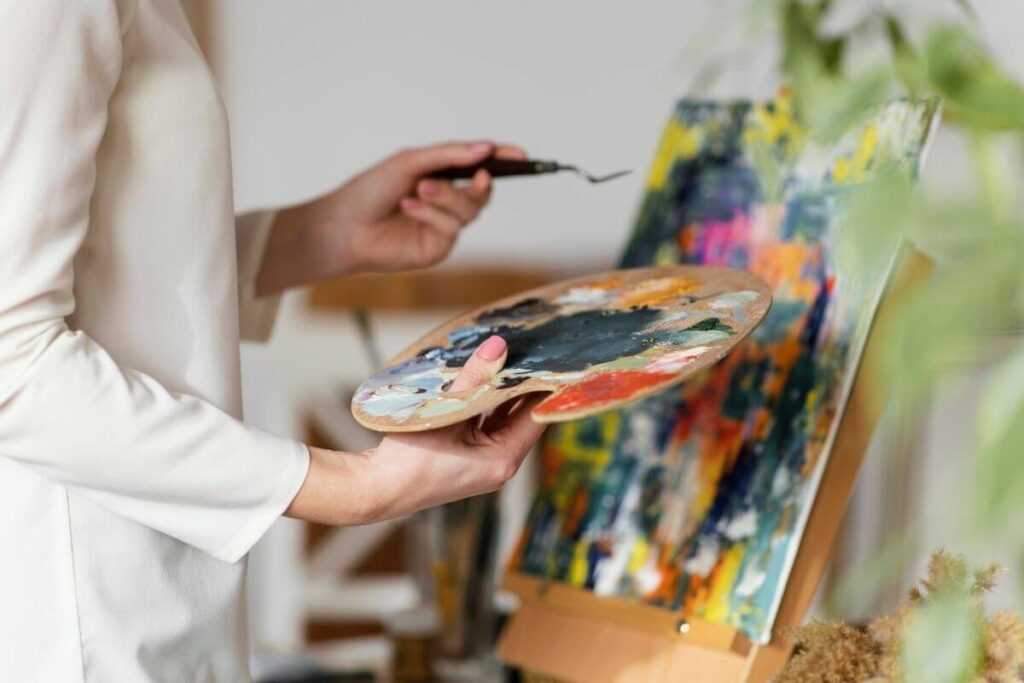 Affiliate Disclaimer: Sassy Sister Stuff may occasionally share an affiliate link to products or services that we genuinely use and like. We may receive a small commission for purchases made through these links but it will have no impact on your cost.
---
Why Are Creative Hobbies Important?
The Merriam Webster Dictionary says the definition of hobby is: a pursuit outside one's regular occupation engaged in especially for relaxation.
Relaxation is an important element in life, right? You need to have relaxation built into your life to give your brain a chance to rest and hobbies are a fun way to relax!
Another great resource, The Free Dictionary, defines creative as: 1) having the ability or power to create; 2) characterized by originality and expressiveness; 3) imaginative.
Do you think of yourself as creative? Some people don't think they are creative, but most people in fact do something creative every day — you express yourself, create things, and use your imagination, right?
So let's put creative and hobby together and learn why creative hobbies are important in your life!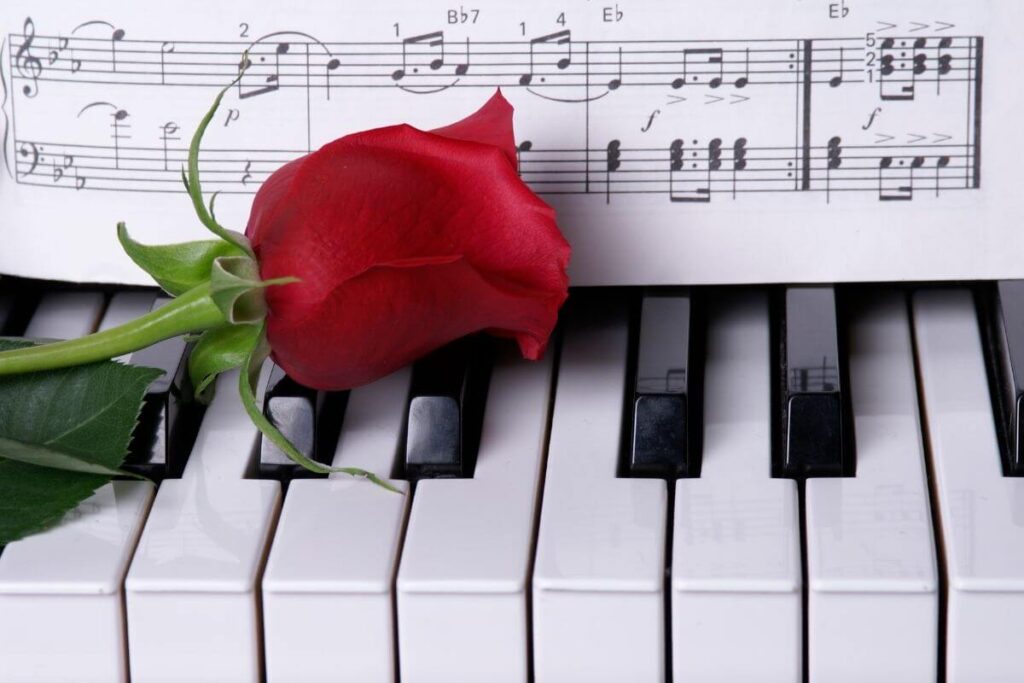 Research shows that creative hobbies have a tremendous impact on your brain and day-to-day functioning. Take a look at the list below to learn some of the ways creative hobbies are important in your life:
Hobbies boost your mood;
Hobbies help improve your cognitive functioning and intellectual wellness;
Hobbies help develop your dexterity;
Hobbies help improve your patience;
Hobbies are a great stress-reliever and can help you become less addicted to stress;
Hobbies improve your concentration;
Hobbies help develop your problem-solving skills;
Hobbies help you maintain a healthy mindset;
Hobbies increase your verbal and/or written comprehension skills;
Hobbies enhance your ability to think outside-the-box;
Hobbies help you cope with depression;
Hobbies help you bring more cozy into your life;
Hobbies can support your career;
Hobbies help you see things from a new perspective;
Hobbies help you achieve happiness in life;
Hobbies add enjoyment to your life;
Hobbies lower your anxiety;
Hobbies improve your overall daily wellness and mental health;
Hobbies offer new challenges and experiences;
Hobbies enhance your acts of self care;
Hobbies help develop your self-esteem;
Hobbies provide opportunities to improve your social wellness;
Hobbies encourage you to take a break from the chaos of life;
Hobbies help you step outside your comfort zone;
Hobbies help you develop a balanced life.
Creative hobbies give you an opportunity to enhance your life. They allow you to destress while remaining mentally productive and active.
They promote overall better health and may even lower the risk of high blood pressure. Enjoying a few hours of your hobby a week can also reduce the risk of depression and dementia in older people.
Furthermore, creative hobbies can potentially help you earn extra income, learn new skills that could help you find a new job, and help you transition from a career into retirement.
Now let's look at some creative hobbies you can add to your self-care routine to make sure you are living a balanced life!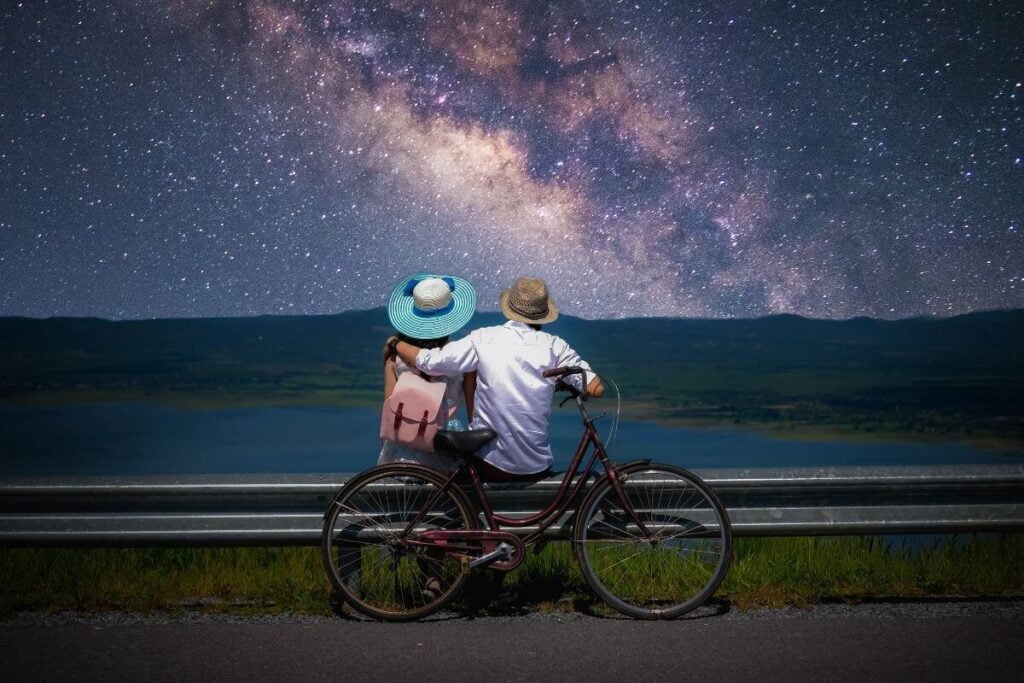 ---
101 Creative Hobbies to Promote a Balanced Life
Take a look at this creative hobbies list to see if something resonates with you:
Photography
Writing
Bullet Journaling
Digital Painting
Adult Painting
Yoga
Dancing
Cooking
Sculpture — polymer clay, rock, stone, etc.
Meditation
Reading
Gardening
Start Raising Your Own Herbs
Learn about Essential Oils
Play Video Games
Enjoy Knitting
Enjoy Crocheting
Learn Wood Burning
Play Poker — join a league
Play Pool — join a league
Bowl — join a league
Acting — join the local community theater
Swimming
Bodybuilding
Play Board Games
Card Games with Friends
Making Dream Catchers
Scrapbooking
Cake Decorating
Drawing
Volunteer (lots of opportunities in your community)
Blogging
Learn a New Language
Learn Magic
Hiking
Learn Origami
Legos
Become a BBQ and Grilling Master
Quilting
Cosplay
Homebrewing
Play Sudoku
Become a Museum Buff
Listen to Podcasts
Cycling
Stargaze
Learn Astrology
Build Kites
Take Computer Classes
---
Pin to Pinterest for Later
---
Learn Calligraphy
Start a Club with Friends
Collect Something Special
Start Geocaching
Work Out with YouTube Videos
Cross Stitch
Learn Embroidery
Learn Diamond Painting
Learn to Play an Instrument
Make Your Own Soap
Make Your Own Candles
Learn Make-Up Techniques
Start a Budget
Create Vision Boards
Learn to Refinish Old Furniture
Foster an Animal
Start Jewelry Making
Learn How to Macramé
Build Your Recipe Collection
Learn Mixology
Learn the Art of Flower Arranging
Create Themed Photo Collages
Learn Nail Art
Rollerblade
Bake
Learn to Make Charcuterie Boards
Make Greeting Cards
Learn How to Sew
Ice Skating
Roller Skating
Martial Arts
Paintball
Pottery
Voice Lessons
Learn Graphic Design
Canning
Puzzles
Trivia Nights
Birding
Join a Book Club
Genealogy
Learn Sign Language
Flower Pressing
Collect and Care for House Plants
Cheese Making
Write Poetry
Do Crossword Puzzles
Start a Painted Rocks Club
Website Design
Metal Detecting
Historical Reenactments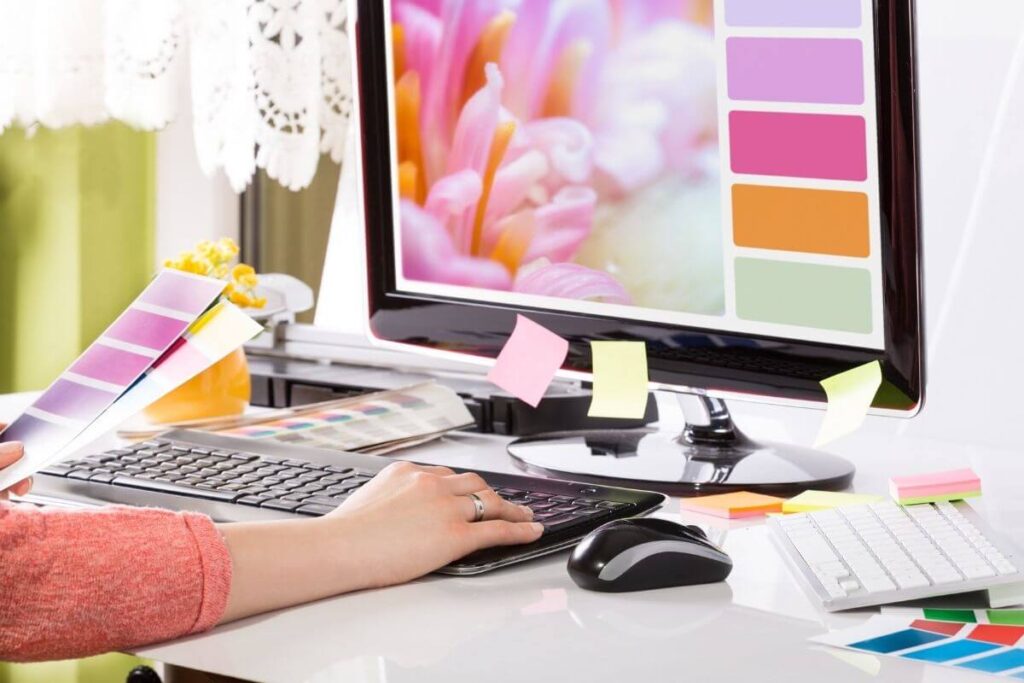 Want to know the best part about this list of ideas? Many of them do not cost much to do!
And you know what else? You can get the materials for many of them at local craft & hobby stores or Walmart! Or even Amazon!
There are also classes you can take for many of them, or clubs you can join in your community. But if you are interested in doing something that does not have a class nearby, you can learn almost ANYTHING on YouTube these days!
When you look at the list, do you get inspired to find some new hobbies? Or are you inspired to make time to restart some old hobbies that you've neglected for a while?
Even the hobbies on the above list that don't seem to be very creative (ie: hiking and cycling) offer you time to relax and expand your imagination!
Just think about all the benefits of creative hobbies. Remember, they sharpen your mind, enrich your life, and support your personal growth and self-improvement. They also encourage you to engage in meaningful conversation and connect with people who have common interests.
Creative hobbies enable us to refresh and recharge from the daily grind, and beat boredom that can create frustration.
While it might seem frivolous to enjoy hobbies, especially if you tend to stay busy all the time, don't forget it is essential to living your best life and creating balance.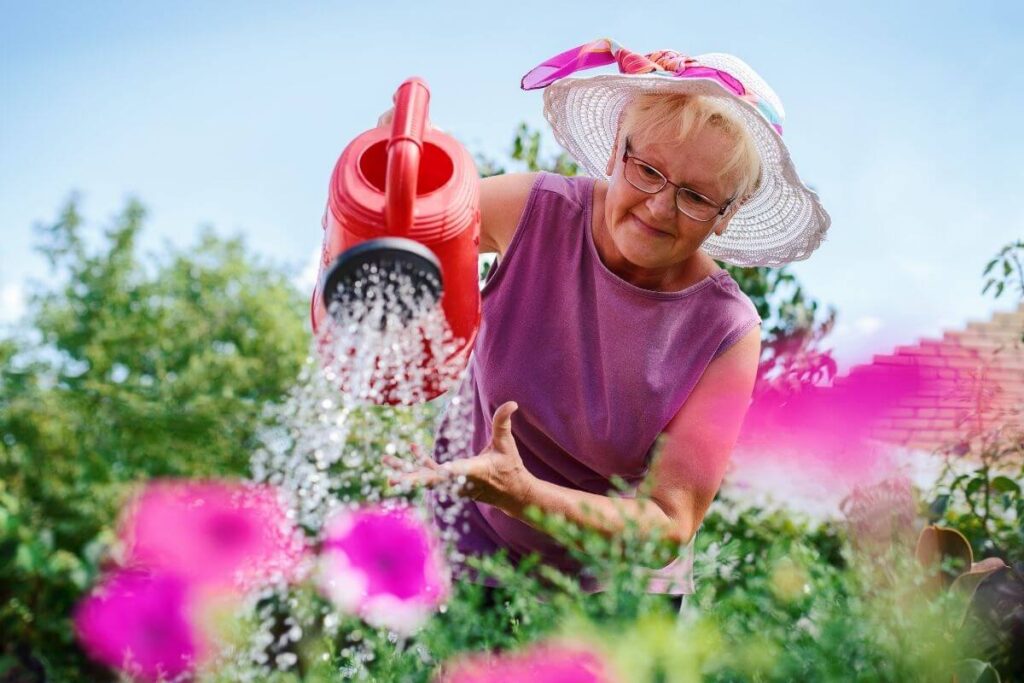 ---
How to Find the Right Creative Hobby for You
Finding the right hobby can take time, but I found a cool way to experiment with different kinds of creative hobbies.
I've been using Annie's Kit Clubs to try different creative hobbies. Their motto is "Creativity Delivered to You — Discover Craft Kit Subscriptions that Inspire and Delight." These are monthly subscriptions that provide you with a new kit every month. So far, I've tried the Jewelry Kit, the Card Making Kit, and the Crochet Kit. Each has included high quality materials and easy-to-follow directions!
Annie's Kit Clubs have a wide selection of craft kits you can choose from — including yarn crafts, fabric crafts, paper crafts, jewelry making, and assorted crafts. You can cancel anytime, and they offer 50% off your first order. Be sure to look for the coupon on their home page.
They also have an Annie's" target="_blank" rel="noreferrer noopener sponsored">Annie's Catalog to check out your options! Have fun!
I sometimes like that I don't have to go to Hobby Lobby or JoAnn or Walmart to get supplies because I would spend FAR MORE MONEY if I went to the store! Haha! Do you know how that works? So the kit arrives in the mail each month and I have my supplies to spend time on a creative hobby. But I haven't bought a lot of EXTRA STUFF I didn't need anyway!
Is it ridiculous that I've tried 34 of the 90 hobbies listed above? Or is it good? I firmly believe that hobbies are important in life!
Another way to try different creative hobbies (if you dare go into a hobby shop or craft store:) is to buy kits that provide all the supplies and directions. In additional to the hobbies I've done above, I've enjoyed Rock Tumbling Kits, Tie-Dye Kits, Latch Hook Rug Kits, and Weaving Kits.
I should also mention that I've purchased craft kits from Amazon, too! But I always spend too much money on those shopping sprees, too! If you are using Amazon, be sure to look at the buyer reviews.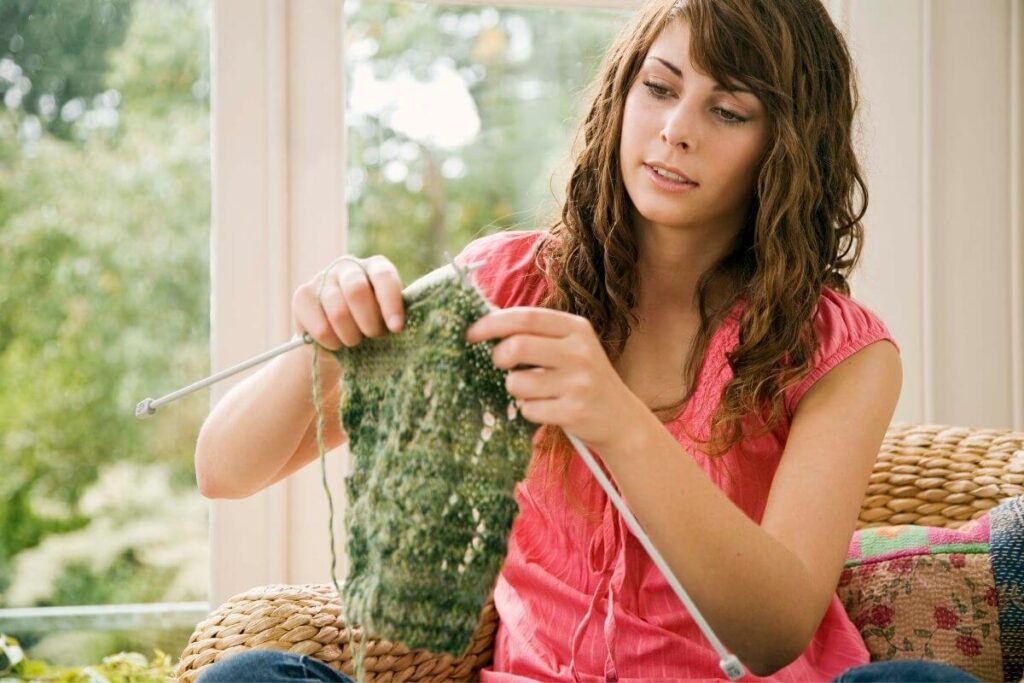 ---
Final Thoughts About Creative Hobbies
You probably noticed that the ultimate list of creative hobbies in this article are mostly creative hobbies for women. But I purposefully included some creative hobbies for men also because men and woman can enjoy many of them together. A hobby can be very enjoyable with someone you love.
There are also creative hobbies that make money on the list above. Think about craft shows and online markets as ways to sell your products if you find something you especially love doing!
You probably noticed there are creative hobbies to do at home as well as outside. Be sure to take into consideration your likes and dislikes while choosing hobbies, as well as your specific needs and interests. Hobbies should be part of your personal growth and development so these are for YOU!
Go ahead and try something new! Find a new hobby from the list and expand your knowledge while creating a healthier, happier, more balanced life!
Love to All! ~Susan
101 Creative Hobbies to Promote a Balanced Life: What Creative Hobbies Do You Enjoy? Did I Leave Any Off the List?