5 Best Types of Massage for Anxiety and Stress Relief
There are five kinds of massage that are commonly considered the best massage for anxiety and stress. Those are Swedish massage, deep tissue massage, aromatherapy massage, Shiatsu massage, and hot stone massage.
However, most all forms of massage will provide stress relief and decrease your anxiety levels as well as address your specific needs.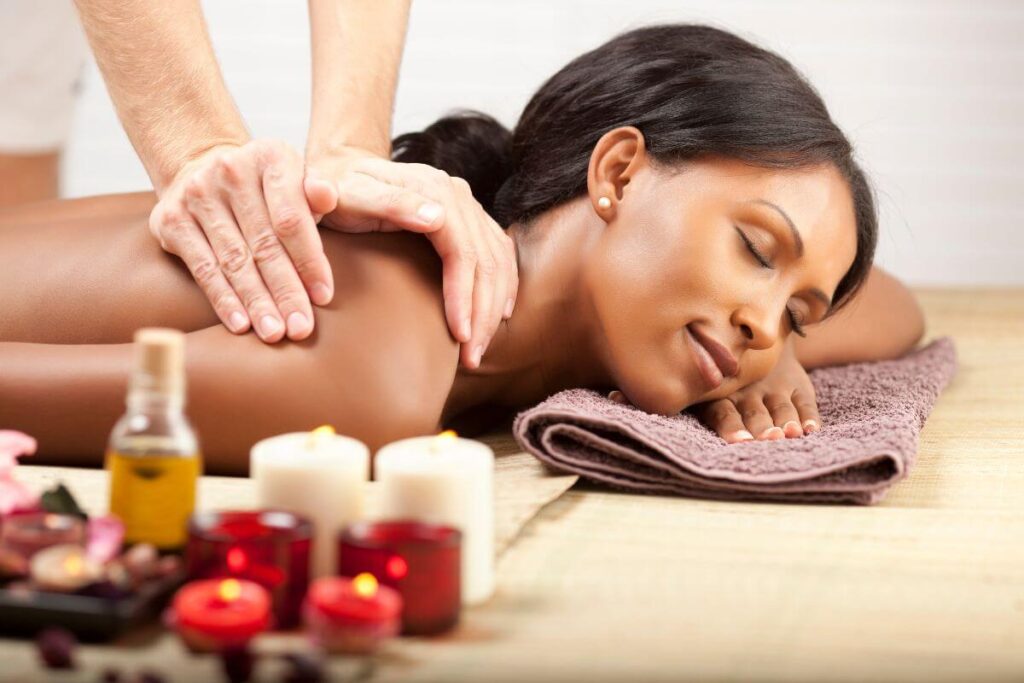 Your entire body is impacted by stress and anxiety, even your immune system. Stress and anxiety can actually cause muscle tension, an elevated heart rate, high blood pressure, lower back pain, decreased sleep quality, fearful thoughts, and other negative effects. Chronic stress is especially harmful to your mind, body, and soul.
In fact, you may be addicted to stress and not even know it!
Massage techniques have a calming effect on your mind and body. Regular massage therapy is especially beneficial for many physical and mental health conditions. But let's take a closer look at the best massage for stress and anxiety to get us started.
---
Related Article: 7 Power Benefits of Regular Massage Therapy
---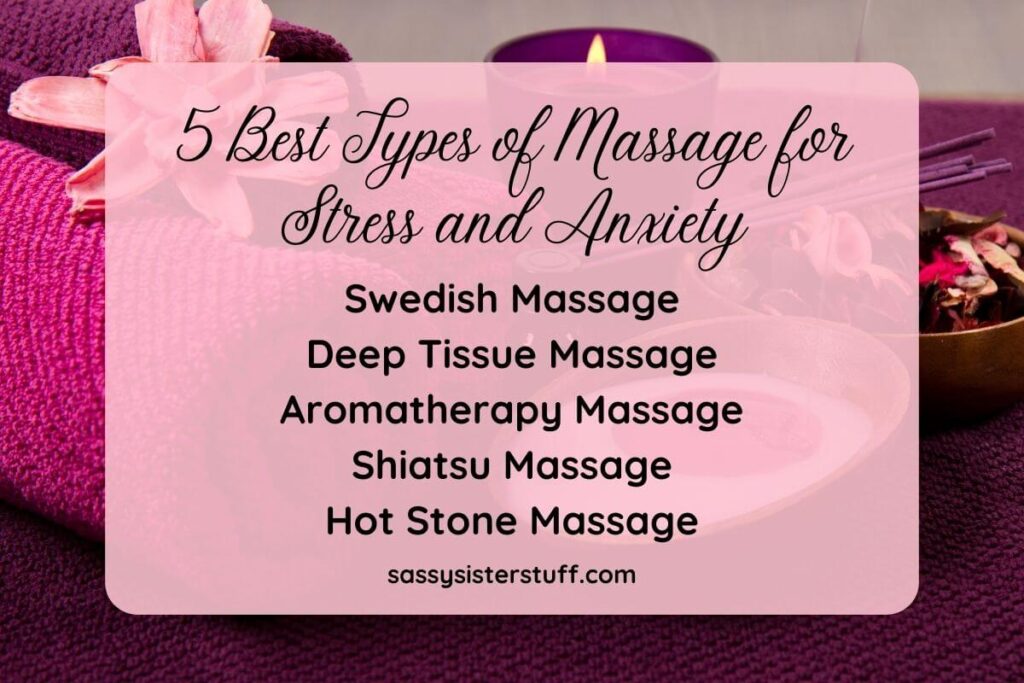 Best Massage for Anxiety and Stress Relief
Massage is the practice of rubbing and kneading the body using hands. During a massage, a trained massage therapist will apply gentle or strong pressure to the muscles and joints of the body to ease pain and tension.
It should be noted that any kind of massage should be conducted in a safe, clean, comfortable space designated for massage therapy. Lights will be low and music will play softly in the background unless you choose otherwise.
You and your licensed massage therapist should have a relaxed and comfortable rapport that supports open and honest dialogue about your needs. This way you will gain all the benefits of massage therapy.
Let's look at which type of massage you might find helpful to reduce your stress and anxiety.
Swedish Massage
Swedish massage is a gentle, full-body massage that's great for people who are new to massage or prefer a gentle touch. The gentle pressure technique can release tight muscles while you relax on a massage table. You can choose to remove your clothes or leave them on. The massage therapist will lay a sheet over you and uncover areas of your body where he/she is working.
The massage therapist will use a combination of kneading, deep circular motions, vibration and tapping, and passive joint movements. This kind of massage session will typically last 60-90 minutes. It will help with relaxation, anxiety, stress, blood flow, and sore muscles. You will walk away in a relaxed state of wellness.
Shiatsu Massage
Shiatsu massage is often considered the best for people who want to relieve stress, tension, anxiety, and pain. It's a Japanese type of massage that promotes emotional and physical relaxation. It is also known to improve sleep, fatigue, and mood. One major difference between this type of massage and most others is that you can be fully clothed during the entire 60-90 minute session.
During your session, the trained massage therapist will work on your whole body with a targeted focus on areas requiring extra attention. The therapist uses pressure points to help people feel less stressed. The technique also relieves muscle tension and pain. If you are experiencing headaches, Shiatsu massage may be the perfect choice.
Aromatherapy Massage
Aromatherapy massage is best for people who enjoy the benefits of essential oils and want to have a spiritual and/or emotional component to their massage. This is an excellent massage for overall health and wellbeing, while reducing mental stress and anxiety. It may also help boost your mood, reduce symptoms of depression, relieve muscle tension, and provide pain relief.
Aromatherapy massages combine soft, gentle pressure with the use of essential oils determined by you and your certified massage therapist. They may be applied to your skin or diffused — it's your choice. Since the oils can be absorbed through your skin, you won't wear clothing, but underwear is optional. A full body aromatherapy massage is 60-90 minutes long.
Deep Tissue Massage
Deep tissue massage is a more moderate pressure massage than Swedish massage. In addition to providing stress and anxiety relief, it's an excellent option for muscle injuries, tightness, and soreness. You will feel completely relaxed with this massage — mind, body, and soul.
During a deep tissue massage, the therapist will use slow, deep strokes to release stubborn knots and tension from the deepest layers of your connective tissues. This is a more intense massage than Swedish massage but it shouldn't cause pain or discomfort. You will not wear your clothes during this massage but you can wear your underwear. You'll also have a sheet over you and it will last 60-90 minutes.
Hot Stone Massage
Hot stone massage is best for people who have muscle pain and tension, or who simply want to relax and reduce stress and anxiety. it is similar to Swedish massage but the therapist uses hot stones in lieu of, or in addition to, his/her hands. The heated stones are placed on different parts of the whole body to promote blood circulation, relaxation, and healing.
You don't wear clothes for a hot stone massage (unless you want to wear your underwear), but you will have a sheet over you while the therapist rubs the flat stones against your body in strategic places. The stones are about the size of the palm of your hand. This kind of massage lasts 60-90 minutes. You'll be relaxed and happy when you finish a hot stone massage.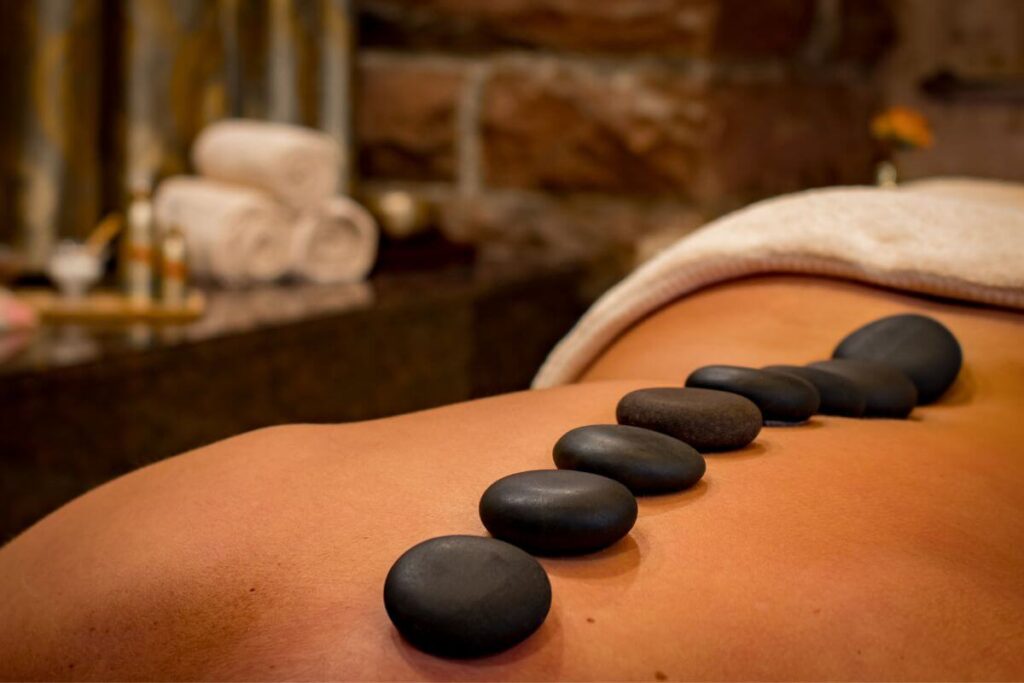 Other Common Types of Massage
In addition to the kinds of massage we've already reviewed, there are many other massage therapy techniques that are highly beneficial for a multitude of issues — both physical and emotional. There isn't really a single best massage therapy for everyone.
If you want to explore different massage techniques, check out some of these kinds of massage:
Pressure points massage
Therapeutic massage
Sports massage
Foot massage (Reflexology)
Couples massage
Lymphatic drainage massage
Thai massage
Trigger point massage
Chair massage
Cranial sacral massage therapy
Myofascial release massage
Prenatal massage
The American Massage Therapy Association certifies massage therapists after extensive training. Then individual therapists take advanced training in specific techniques. You'll find their specialties on their business literature.
Be sure to choose a knowledgeable, professional massage therapist who makes you feel comfortable and safe.
​Connection Between Physical and Emotional Pain
You may have heard that there is a high correlation between emotional pain such as stress or anxiety and physical pain. I've found it incredibly interesting to learn about the interconnectedness of the mind and body. Tianne Wheat Ellis of Calvert Therapeutic Massage specializes in both.
Tianne has been my personal massage therapist for 25 years. She is now also certified as a Life Coach and Hypnotherapist. In additional to my anxiety disorder, she has helped me with migraines, chronic pain, specific joint pain, getting a good night's sleep, myofascial release, cranio-sacral issues, and more.
Tianne offers "a multifaceted treatment approach including therapeutic massage, hypnosis and life-transforming coaching for the ultimate results in your wellness and personal health care. Helping you find peace in your body, mind, heart and soul motivates and inspires me."
So if you are experiencing physical symptoms in addition to your stress and anxiety, you may want to explore more about the relationship between the mind and body and consult a therapist in your area.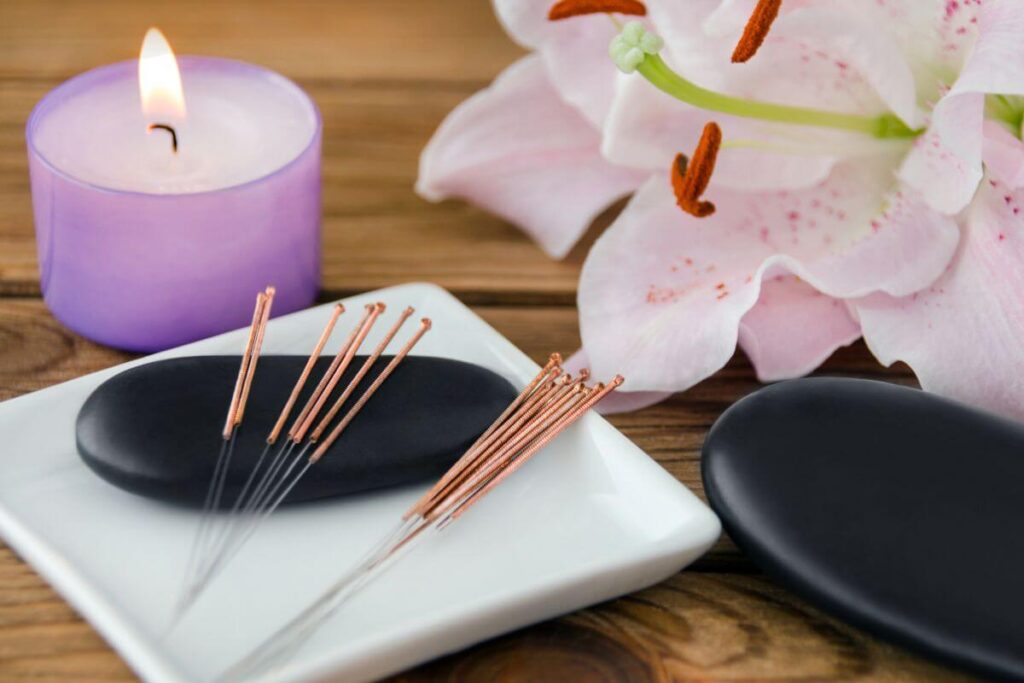 BONUS: Acupuncture for Anxiety and Stress
Over the years, I have explored alternative therapies to relieve anxiety symptoms and help with pain management. Increasingly, acupuncture is something that intrigues me, and I am currently seeking a reputable therapist in my area. The Mayo Clinic reports that today "…it is being used for overall wellness, including stress management." I found this information particularly valuable from Emily Armstrong, Co-Founder at Art of Acupuncture.
"In the pursuit of tranquility and relief from the burdens of anxiety and stress, we often turn to the soothing touch of massage therapies like Swedish, Shiatsu, Aromatherapy, Deep Tissue, and Hot Stone massages. These modalities have earned their reputation for promoting relaxation and restoring balance to the mind and body. In the tapestry of holistic wellness, there's another thread worth weaving – acupuncture.
Acupuncture, an ancient practice rooted in traditional Chinese medicine, offers a unique approach to alleviating anxiety and stress. By stimulating specific points on the body using fine needles, acupuncture seeks to unblock the flow of energy, or 'qi,' and restore harmony. This therapy goes beyond mere muscle relaxation, delving into the realms of energy balance and emotional well-being.
While massages work wonders on muscular tension and promote relaxation through touch, acupuncture complements these benefits by addressing the underlying energy imbalances that can contribute to stress and anxiety. It's a gentle, yet profound way to find relief, making it a valuable addition to your arsenal of stress management tools."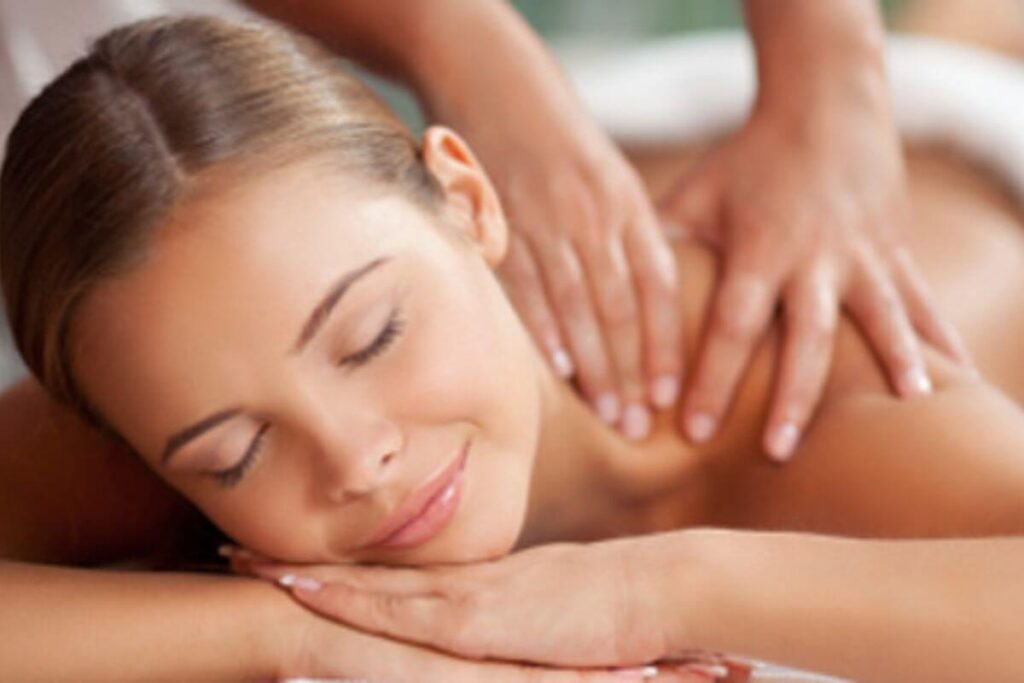 Final Thoughts: Best Massage for Stress and Anxiety
Massage may be an effective way for you to feel better physically, mentally, and emotionally. You may have to experiment with different types of massage to determine what works best for you, but that's part of the process. You'll receive benefits from each kind of massage.
You may also have to work with different massage therapists to find the provider that's best for you, but you'll learn something from each one. Always communicate your expectations and needs clearly to your massage therapist and speak up if something makes you uncomfortable. Talk with your doctor before getting any kind of massage if you have health concerns or medical conditions.
You may enjoy these related articles:
Don't forget to drink plenty of water and always wear your SMILE because it's your very best accessory!
Love to ALL! ~ Susan
Do You Have a Best Massage for Stress and Anxiety?
Or do you have another alternative therapy that helps you feel better? Please share your thoughts in the comment section below so we can all learn from each other!