Things I Wish I Knew Before Starting A Blog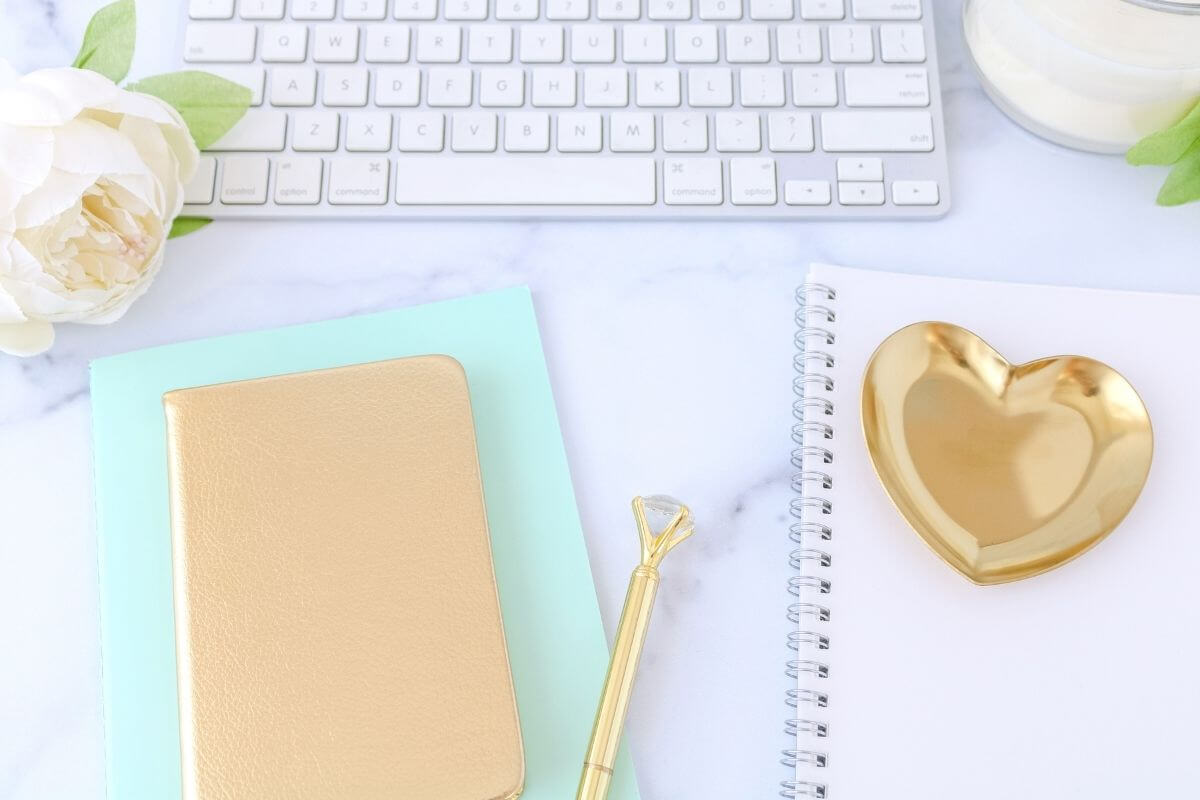 I'm no expert on blogging, for sure! But I have learned there are many things I wish I knew before starting a blog! And I'm going to share those things with you to hopefully save you some time, trouble, and tears! Let me start by sharing how I started blogging!
I first started my own blog as a retirement hobby a year ago. After many tears, and much frustration, I changed to an all-in-one blogging website where I used premade templates to design my blog and they hosted it for me. When I had a problem, I called them.
I knew NOTHING about blogging, but I had previously created 3 static websites on Blogger, Weebly, and Godaddy for various purposes. So I (mistakenly) thought I was ahead of the game! Hah!
Basically, I didn't know I didn't know how to start a blog! Maybe I should have considered a Blogging for Beginners course!
It wasn't long before I realized there were many things I wish I knew before starting a blog! I began to feel like I started a blog now WHAT?
Related Article: Pros and Cons of Blogging (Let's Be Super Honest!)
Things to Do Before Launching a Blog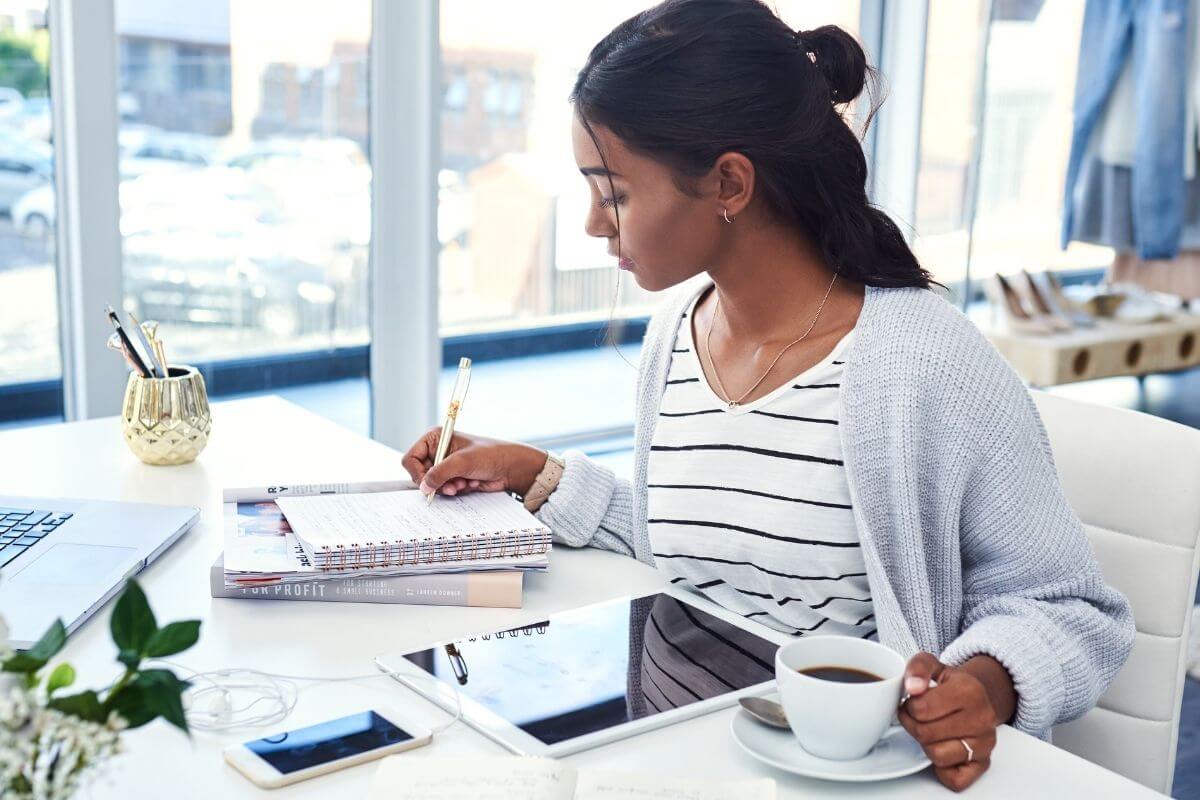 Based on my previous experience, I knew there were many things to do before launching a blog. I had a target date of April 1, 2020 to launch my blog because that was my official retirement date. Therefore I started working on it about six weeks prior to that.
These were things I did to prepare to launch my blog:
research, select, purchase a domain name
choose a hosting platform
select fonts and a color scheme
select the topics I want to write about
research where to obtain images for my blog
write, write, write
create social media accounts to help grow my blog
research topics for future blog posts
develop a calendar for posting
design and finish the website in preparation for the launch
create social posts to announce the launch of the blog
By launch day, I thought I was well on my way to becoming a blogger! Doesn't it look like a good plan for launching a blog? Hah! Be careful what you think, my friend!
Within a few months, I discovered there were so many other things to do and so many other questions to ask before starting a blog. Let's look at some of those questions!
Questions to Ask Before Starting a Blog
I never really wondered how people would find my blog. I just figured Google took care of sending people to my new blog!
Honest! I never asked how people would find my blog!
I had written some awesome articles and designed an amazing website that included topics such as inspirational quotes, making a website, self care, education, parenting, adventure, entertainment, disability advocacy, and more.
Do you see all those topics?? Have you EVER seen a blog that includes all those random topics? It never dawned on me to ask what should I blog about. I just wrote, and wrote, and wrote about whatever I wanted to write about! I never considered how to choose topics to write about either.
So of course I had no idea that each new blog post should be connected to other blog posts on your page in some way. It's called internal linking.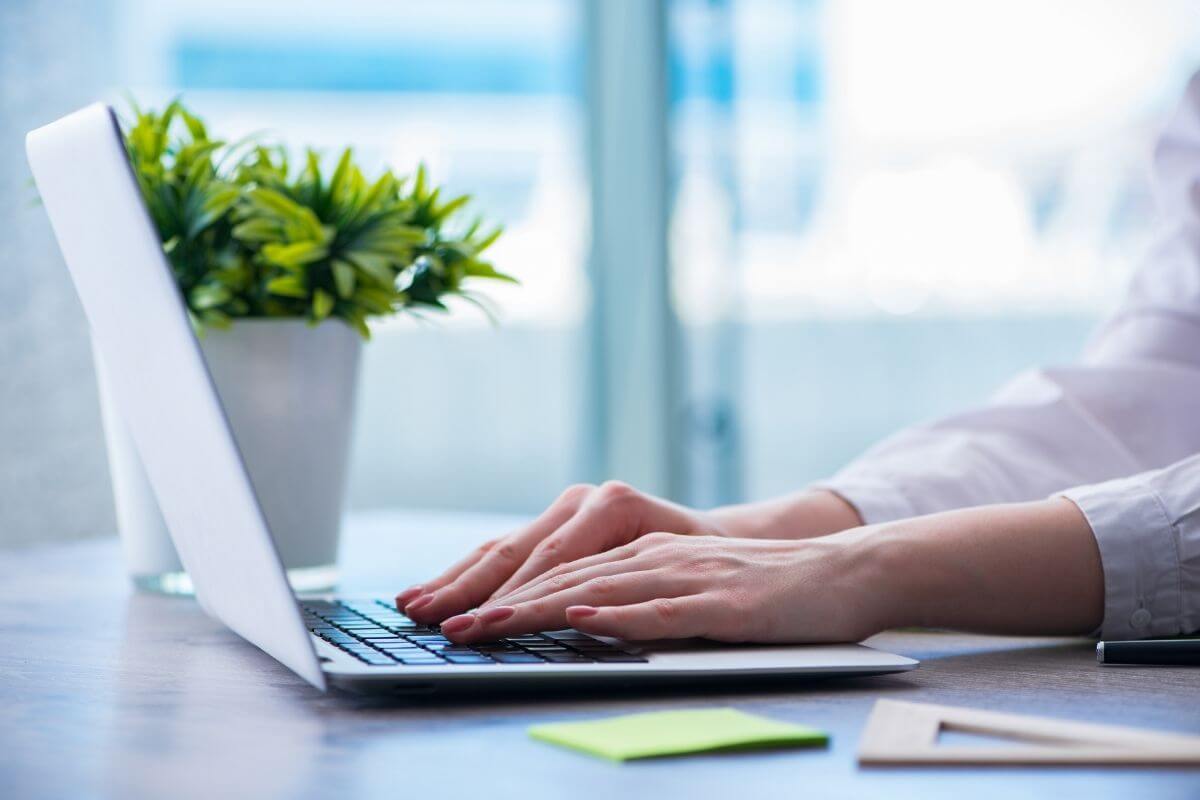 Later I ran into a technical problem and needed to call my site host to get help. THAT did not go well when they told me they couldn't help me because THAT wasn't their responsibility!
I never thought to ask WHO I go to for help, or WHERE I can find help, or even IF there is free help for new bloggers who run into technical problems!
Soon, my whole idea of becoming a blogger became a nightmare! All because I didn't know what questions to ask before starting a blog.
Related Articles: Blogging Groups to Join on Facebook (Especially If You Are a New Blogger) and WordPress Design Services to Rock Your Business
Things I Wish I Knew Before Starting a Blog
Let's begin with two of the most time-consuming things I wish I knew before starting a blog:
Blog Images
All of the images on your blog need to have their own URL that reflects the topic of the specific post they are attached to. They also need to have Alt Text that describes what the image looks like, and reflects the post topic, so visually impaired viewers have access to your blog.
Blog images also have to be a certain size (mine are 1200×800) and format (mine are .jpg) depending on your blog theme. After you have chosen or created the blog images for each post, you need to compress them.
Hhhmmm…. I didn't even know what compress means!
Thus, after I had 299 images on my website that were NOT formatted, compressed, sized, or named properly, I had to redo ALL the images.
My site was slow because the images were too big; Google would not share my blog because images were not presented properly and the site was too slow.
So as I worked on these issues for a month, I learned about search engine optimization and knew I had a LOT to learn before anyone would see my blog other than my dearest friends who probably felt sorry for me!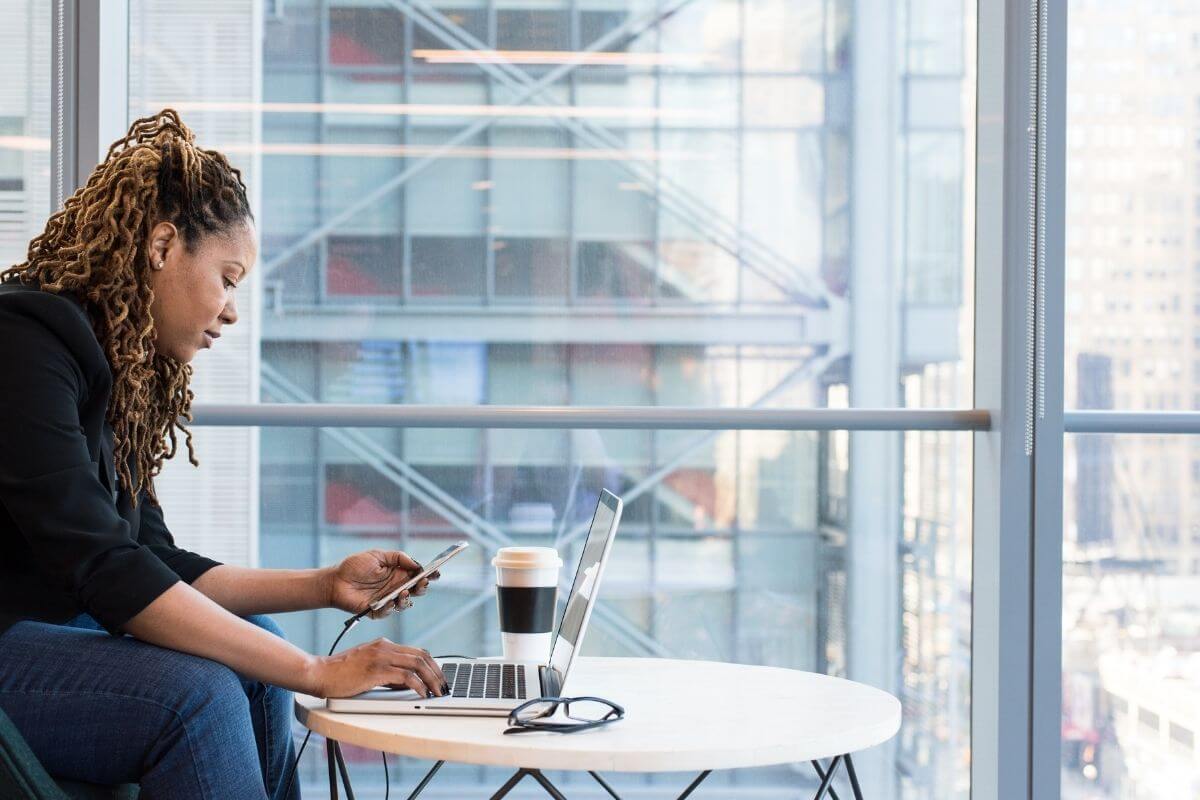 Search Engine Optimization (SEO)
Say this with me… search engine optimization… search engine optimization… SEO… SEO… etc.
It's the most important thing you can learn for your blog growth! It's the reason Google and other search engines will show your blog to readers who search for information you have written about!
Search engine optimization includes site issues such as:
keywords in your written content
site speed on your page
proper use of headings in your posts
properly sized and labeled images on your page
meta descriptions for your posts
internal links
external links
backlinks
off-page SEO
on-page SEO
subheading distribution
paragraph length
site security
bounce rate
mobile friendly site
AND MUCH MORE
Read my article about the BEST SEO Course for Bloggers by Sarah Chetrit. I wrote an extensive and honest review of her course, Not Your Average SEO Course for Bloggers, after I completed it and my blog began ranking on Google searches.
Approximately 8 months AFTER I launched my blog, I took Sarah's SEO course and learned the importance of search engine optimization. It took another 2 months to have a post rank on page 2 of a Google search and another 2 months to finally have posts ranking on pages 1, 2, and 3 of Google searches.
I have a LONG way to go with my search engine optimization learning curve, but after taking Sarah's course, I am definitely heading in the right direction! You will, too!
What I Wish I Knew Before Starting a Blog
There are just so many things I wish I knew before starting a blog. It's difficult to include everything! But these are another two things.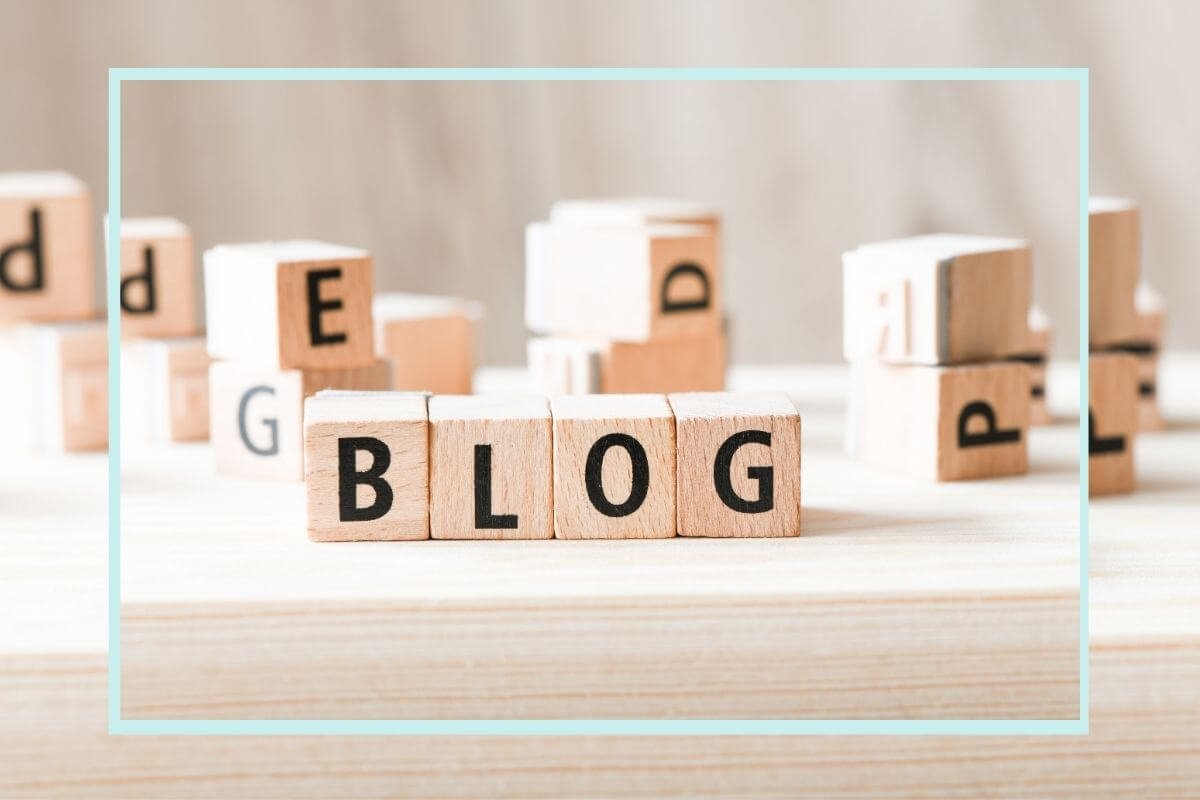 Blogging Vocabulary
These are some terms that threw me off while trying to establish a quality website with valuable content.
call to action (CTA)
click-bait
category/pages
click-through rate
content marketing
above the fold
avatar
guest posts
anchor text
analytics
header, footer, sidebar
bots
niche
bounce rate
black hat SEO
domain authority
engagement
gravatar
H1, H2, H3, H4, H5 headings
Search Engine Results Page (SERP)
self-hosted WordPress blog
sitemap
slug
sitemap
slug
AND MANY MORE
I am a retired Special Educator, and a Nationally Board Certified Exceptional Needs Specialist. I could NEVER imagine there would be a profession where the acronyms and vocabulary could be more complicated than Special Education! But sure enough, I found it! BLOGGING!
Do yourself a favor and get familiar with these words while you are preparing to launch your blog. It will make your blogging journey much easier.
You can check out these two articles to learn about vocabulary related to blogging:
231 Blogging Terms You Need To Know
119+ Blogging Terms You Need to Know to Be a Better Blogger
You Can Only Do So Much
This one seems so simple, but believe me, YOU will find yourself obsessed with wanting to learn it all, do it all, and make everything perfect! But don't do it!
Your own wellbeing will suffer as you lose sleep, suffer from anxiety, and forget your personal self care plan. All bloggers experience it!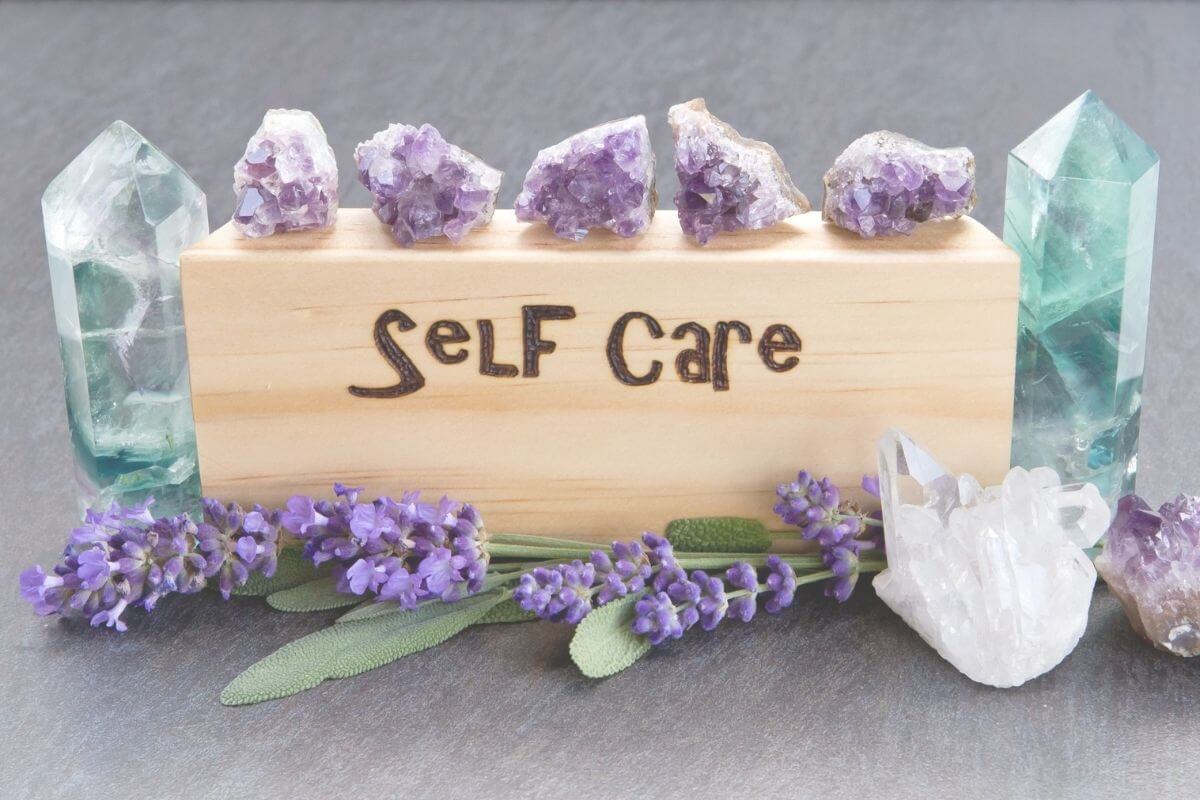 Related Articles:
Bedtime Affirmations for Good Sleep
Habits to Improve Mental Health, Sleep, and Heart Health
Fortunately, after I took Sarah's SEO course, she kind of started mentoring me and frequently reminded me that I cannot learn everything and make everything perfect over night. This can be a full time project if you let it!
She says it's important to understand that blogging is a LONG TERM project. You will burn out fast and lose interest if you don't set limits for yourself. Develop a reasonable plan and stick with it.
More Things I Wish I Knew Before Starting a Blog
Choose a Niche
Remember back near the beginning, I told you about ALL the topics I was writing about when I started blogging? I had never heard of the term niche down. Basically, it means to choose a topic, or a few related topics, and stick with those topics. Those topics would be your niche.
Having a niche helps Google know what your blog is about and who to share your blog with. You are going to want to choose a niche that you are passionate about and could talk/write about for the rest of your life.
However many bloggers, including me, start out writing about a variety of topics and over time they learn what they enjoy the most and what their readers respond to the best.
You'll see that I no longer write about parenting, entertainment, and disability advocacy. I've changed the focus of my blog to mostly include topics pertaining to personal growth, self care, happiness, positivity, and inspiration. I still have a somewhat eclectic range of topics but they all generally connect to personal growth.
And I just recently added blogging tips to my website because it's such a passion for me!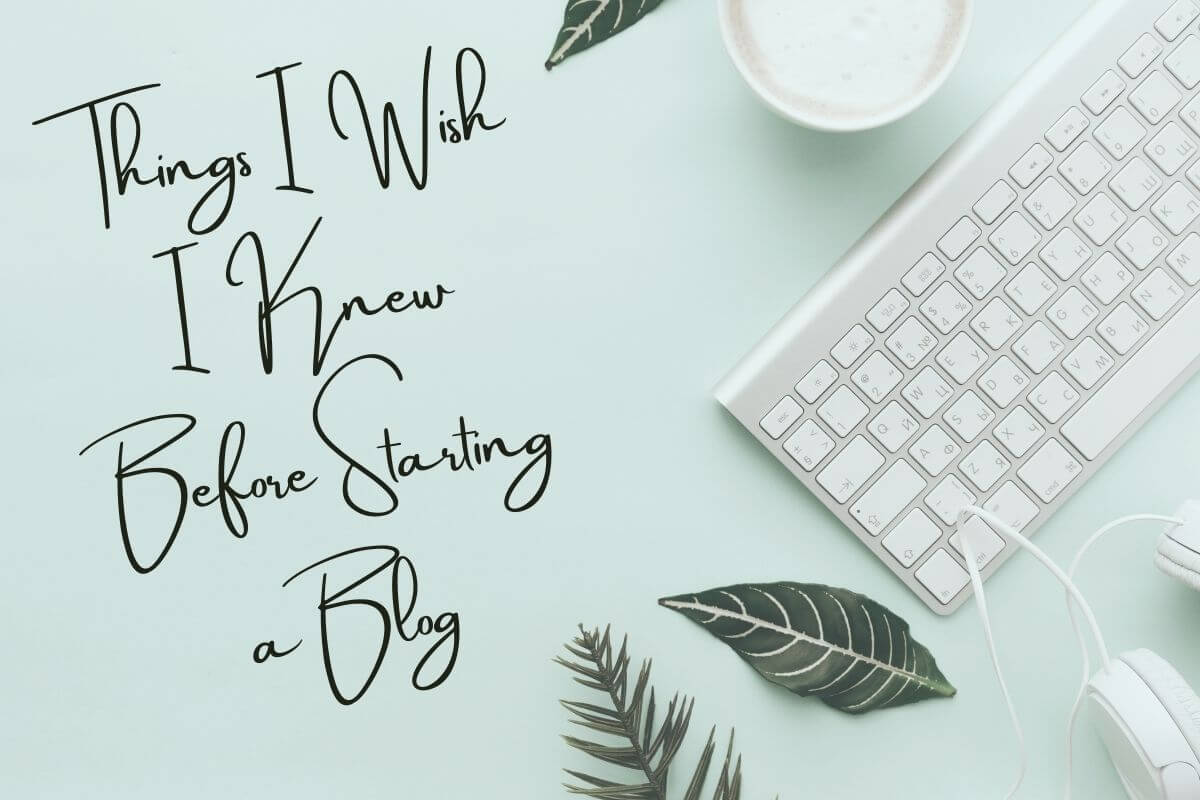 Understand the Workings of a Blog and Be Prepared to Ask for Help (And maybe pay for it, too!)
This issue still bothers me, at times. There are so many different components of blogging – the writing and optimizing, the back-end technical stuff, the really deep programming and development, the marketing and growing your blog, and so much more. It's really never ending and it can be very confusing, at times.
The more you learn, the more you discover you may need help. I've had to hire a few people to help me with technical issues, but I also work closely with my site host to resolve as many issues are possible.
Sometimes it takes me hours to resolve an issue, but I have try to be realistic about what I can do and what I cannot do.
When my site had a Google Analytics and Search Console issue, I consulted with someone who specializes in these areas. We worked out a deal where he used my site to develop a video presentation to share with students who were taking one of his blogging courses. Fortunately, I didn't have to pay for his services and I learned a lot from him.
When my site was having page speed issues after I optimized everything, I worked closely with my host, Siteground to add a special plugin to resolve the problem. Although it took several hours, it did not cost anything.
By the way, if you are looking for a site host, I highly recommend Siteground. They have been very helpful and after I optimized everything on my page. Now I consistently get scores in the 90s for page speed. (This is pretty darn good!)
I have also hired freelance experts from Fiverr when I completely run into a road block with my blog. For example, I have a terrible time integrating my email list with my website and email marketing. So I selected someone from the Fiverr community of freelance services and negotiated a reasonable price for his services to handle the problem.
You have to be willing to ask for help because blogging can be very challenging!
Two Final Things I Wish I Knew
Understand that not everyone who provides advice about blogging is honest with their reviews and recommendations. When I provide you with links, they are genuine recommendations for products and services that I have used and highly recommend.
Not everyone uses this standard for their website affiliate marketing. Some bloggers determine who they are going to recommend based on businesses that offer higher commissions for a sale. Just something to consider as you make decisions about your blogging journey.
And finally, one last thing that will save you a lot of time if you know BEFORE you start blogging – TAGS are not the same as KEYWORDS! In WordPress, there is a section that asks you to list "tags" for each of your articles. I mistakenly listed many of my keywords in this section and learned later that it wreaks havoc when Google is crawling your site!
So I went into all my blog posts and deleted the tags! Just remember, tags are not the same as keywords in the world of blogging!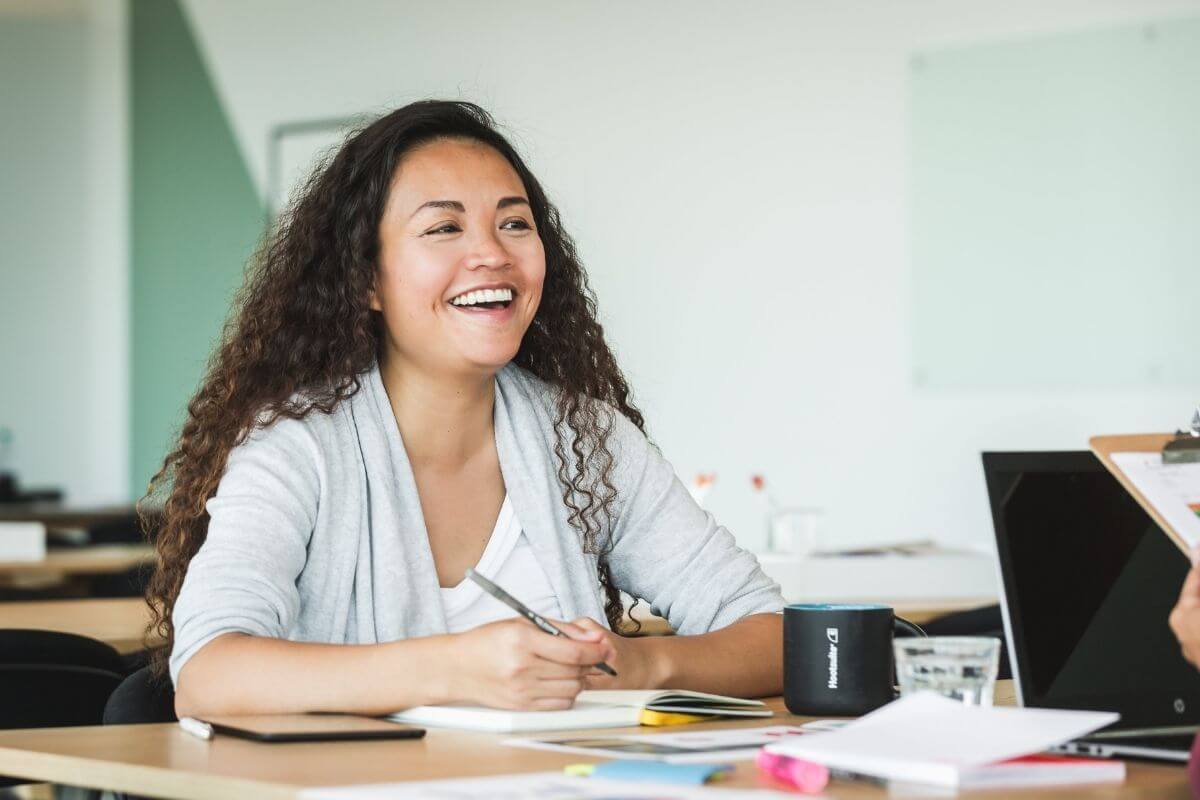 Final Thoughts
I hope my words will help you determine how to make decisions about your blogging experience and where to turn for guidance and support.
Although I am not an expert by any means, I am always happy to help whenever I can. I am a member of dozens of blogging groups and I've taken many courses about blogging and social media marketing. I use Pinterest, TikTok, Instagram, Clubhouse, and Facebook to promote my blog and make connections with awesome people.
My blogging experiences have lead me to LOVE this journey so I plan to continue to write BLOGGING TIPS for those who are just beginning, or those who are as frustrated as I have been along this journey!
I hope my words have helped you in some way! Stay in touch and let me know if I can do anything to help you!
If this article has been of value to you, please share it with your like-minded friends! Thank you!
Love to ALL! ~Susan
P.S. I have only just started to work with affiliates on my blog. I know most people want to start making money right away but I don't have the experience to address this yet. Since this started as a hobby, and it's turned into a somewhat more expensive hobby than I realized, I just hope to make a little money to help pay for the costs of blogging. Down the road maybe I'll be able to write a post about how to start a blog and make money. But I'm definitely not there yet! If you are, congratulations!