Laura's Noom Journey to a Healthier Relationship with Food
Laura's Noom journey to a healthier relationship with food is a genuinely inspirational story for anyone who struggles to maintain a healthy relationship with food. She began her journey as part of a 365-day self care plan! Read on!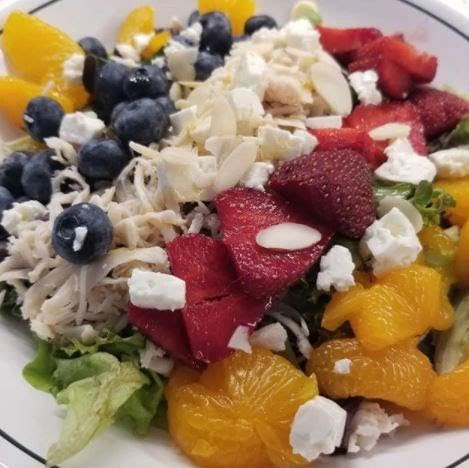 DISCLAIMER: I am not in the medical profession and do not claim that my personal experiences and/or the information shared here will work for you. Nor am I recommending any particular program or way to manage your health. You should consult with your own personal medical experts before making any decisions about your health choices.
Laura's Story
I'd like to welcome Laura Gooder to Sassy Sister Stuff! ? She graciously accepted my plea to write about her Noom journey to a healthier relationship with food and how it has impacted her life.
I met Laura on Instagram (@laura_does_noom) because she posts the most delicious looking photos of her meals! I was inspired by her commitment and enthusiasm for using her new-found knowledge and strategies to develop such delicious, healthy meals. ?
As you know, I have used the Noom plan to lose 55lbs, but more importantly it changes your life in so many other ways!  A healthier relationship with food is just the beginning!
It is based on Cognitive Behavior Therapy (CBT) which is a very successful psycho-social intervention.
You can visit Laura's IG page to get more inspiration from her!
She has also started using Kayla Itsines Sweat Workout App so I will link that website and the Noom website below.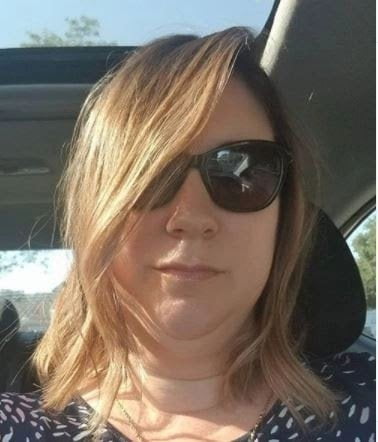 Laura's Story: Building a Healthier Relationship with Food
When My Journey Began
My fitness journey started 2 years ago. I got engaged in May 2018, while on vacation with my boyfriend in Europe.
The whole trip was amazing and getting engaged in Paris on my birthday was the icing on the cake!
It was not until we got back, and I was looking at our pictures that it didn't feel so picture perfect. I normally like to be the one taking the pictures, I hate being in them.
But looking at the pictures of me, I was horrified! When did I get so big??
Growing Up
Growing up, I was always super skinny. "Good genes", everyone said. I could eat whatever I wanted, didn't exercise.
In my 30's, the weight started to creep on, but I didn't really do much about it. By the time of the trip, I was 38, and weighed 220 lbs! How was that possible?
I decided to lose weight for the wedding, but didn't know how. Losing weight was not something I ever needed to know how to do. I soon learned that I needed to develop a healthier relationship with food.
How My Journey Began
My journey started when I joined a crossfit club and did a 6-week program. You put a deposit down of $600, and in the 6 weeks, had to loose either 20 lbs, or a certain percentage of your body fat.
They gave you a meal plan (I didn't enjoy anything I ate for 6 weeks), and you did 3 cross fit classes a week.
I really liked the classes, they were super challenging, but fun. Good news – I lost the 20 lbs!, but I couldn't afford the crazy amount of money they wanted to join.
Then I tried Keto for a few months before the wedding (I was not completely dedicated), and lost about another 8 lbs.
So I'm happy to say that for the wedding, I was about 28 lbs down! But… I quickly put that weight back on again after the wedding.
I "went to the gym" occasionally but didn't really commit to anything. Then the whole pandemic happened, and I was off work. What a great excuse to sit at home and eat!
Another Attempt to Build a Healthier Relationship with Food
I kept seeing all these ads for Noom, so after a while, I started looking into it. I was not 100% sure what it was about, but I figured I would give it a try. What did I have to lose?
I've now been on Noom since March, and I'm down 18 lbs. I'm finding with Noom that I can change how I think about food, and how I respond to it. I am not 100% perfect, but Noom teaches you that you don't have to be perfect.
One bad meal does not define you. I started my Instagram account to help inspire others with their food choices; meal planning can be tedious!
My husband usually eats what I eat, I just usually add more fruits/veggies for myself.
I know this will be a long journey, but I am committed to making this change!
Adding Fitness to My Health Journey
I also just started Kayla Itsines' Sweat Workout App. It has been extremely hard so far, but I am very out of shape!
My goal is to lose quite a bit more weight (I don't have a specific goal in mind), but I want to feel comfortable in my clothes, be okay at seeing myself in pictures, and feel strong and in power of my body.
I'm confident that using the tools that Noom gave me, as well as the Sweat app, I will get there!
Sample Foods for Creating a Healthier Relationship with Food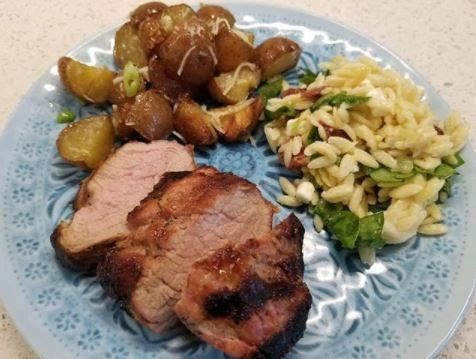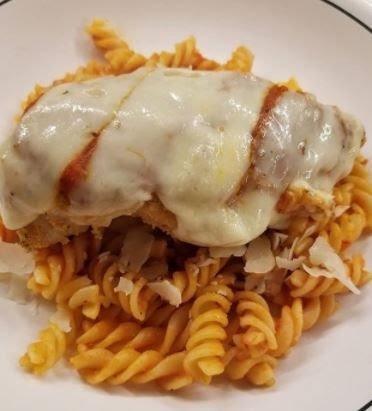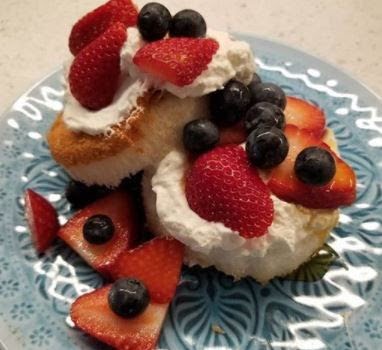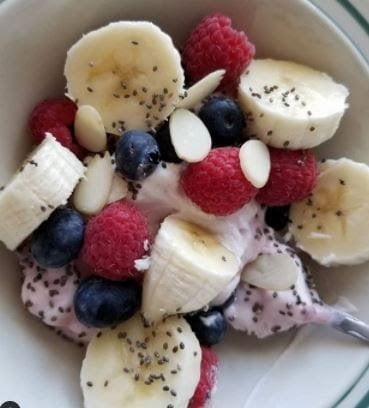 ---
Thank you again to Laura for sharing your personal journey to a healthier relationship with food! Your dishes look absolutely amazing and delicious!
Click here for more information about Noom:
Click here to go to Laura's Instagram page:
https://www.instagram.com/laura_does_noom/
Click here for more information about Kayla Itsines Sweat Workout App
Kayla Itsines – BBG Trainer & SWEAT Co-Founder
For my own personal journey to improved health, you can click here:
Staying Healthy After 60 (My Best Tips) | Sassy Sister Stuff
If you are looking to develop a healthier relationship with food, check out Noom. It might just be the answer for you, too!
Love to ALL!  ~ Susan
Laura's Noom Journey to a Healthier Relationship with Food | How Is Your Relationship with Food?