Hard Working Women: Books, Blogs, and Boss Babes
Hard Working Women: Books, Blogs, and Boss Babes celebrates and honors the uniqueness of women everywhere. We take a look at some of the best books, blogs, TED talks, and inspirational quotes to inspire and empower women in whatever choices they have made in their lives.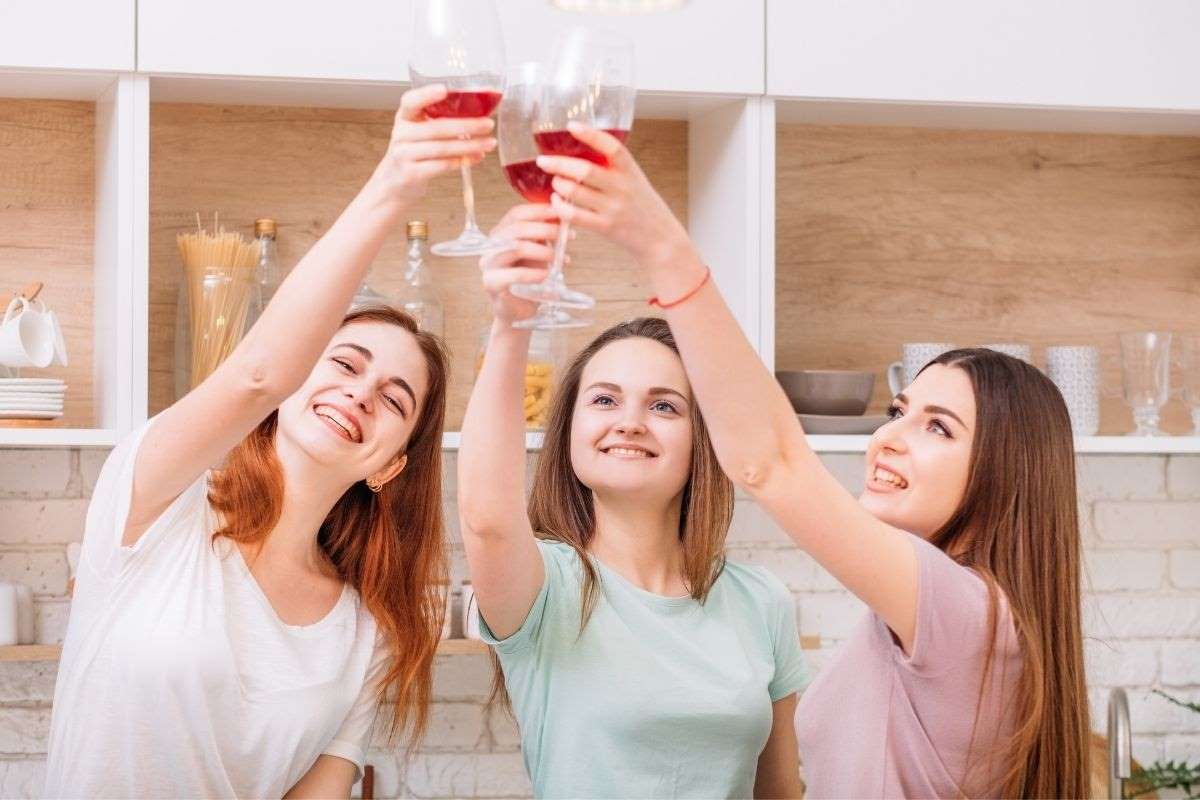 Boss Babes: Hard Working Women
There was a time in history when women were expected to stay home and raise children. Or, maybe they became teachers. Some became secretaries or nurses. Options were generally limited.
Today, the world has changed! YAY!
Women have an infinite number of options they can consider for career and life choices. All women are boss babes who have choices and make important decisions. They create communities of support and encouragement; they empower each other; and they lead and inspire others.
All of these changes help to explain why personal development is important! We are in a time and place in society where women can do anything, and be anything, because they have choices. They can grow into anyone they want to be!
Who Are We Celebrating?
Here are just a few choices women have today and we are celebrating ALL of them:
women who become CEOs of multi-million dollar businesses
women who go into STEM (Science, Technology, Engineering, Math)
women who choose to stay home full-time and raise their children
women who choose to raise other women's children (foster, adoption)
women who advocate for people with disabilities (differing abilities)*
women who decide not to have children
women who choose a career in politics
women who pave the way into space
women who travel the world advocating for human and women's rights
women who have careers in fashion and modeling
women entrepreneurs who start businesses and work from home
women who work in the arts (theater, music, art)
women who choose multiple career and life choices over time, or at the same time
women who serve the community by working in restaurants and stores
women who are homeschooling their children
women who choose health and human community services
Everyday women. Women inspiring women. Moms. Working women. Inspirational women. Women empowering women. Those who are battling health crises. We celebrate all women.
Related Post: Songs That Empower Women
Hard working women are everywhere. And we celebrate, honor, and inspire women here today with the best books, blogs, TED Talks, and inspirational quotes for women.
Women's History Month
Women's History Month is celebrated every March in the United States.
In 1980, President Carter President issued the first Presidential Proclamation declaring the Week of March 8, 1980 as National Women's History Week. This was the message he shared with the nation with the proclamation:
From the first settlers who came to our shores, from the first American Indian families who befriended them, men and women have worked together to build this nation. Too often the women were unsung and sometimes their contributions went unnoticed. But the achievements, leadership, courage, strength, and love of the women who built America was as vital as that of the men whose names we know so well.

President Jimmy Carter, 1980
President Carter's words still give us cause to celebrate women today. His words describe women everywhere who are making a difference in the world.
Harriet Beecher Stowe's words also speak volumes to the contributions women make to society:
Women are the real architects of society.

Harriet Beecher Stowe
In 1987, Congress passed a public law designating March as Women's History Month. You can learn more about Women's History Month here.
So while we celebrate women in history every March, we also celebrate and honor ALL hard working women who are making a difference in the world today and everyday!
10 Leadership Quotes for Women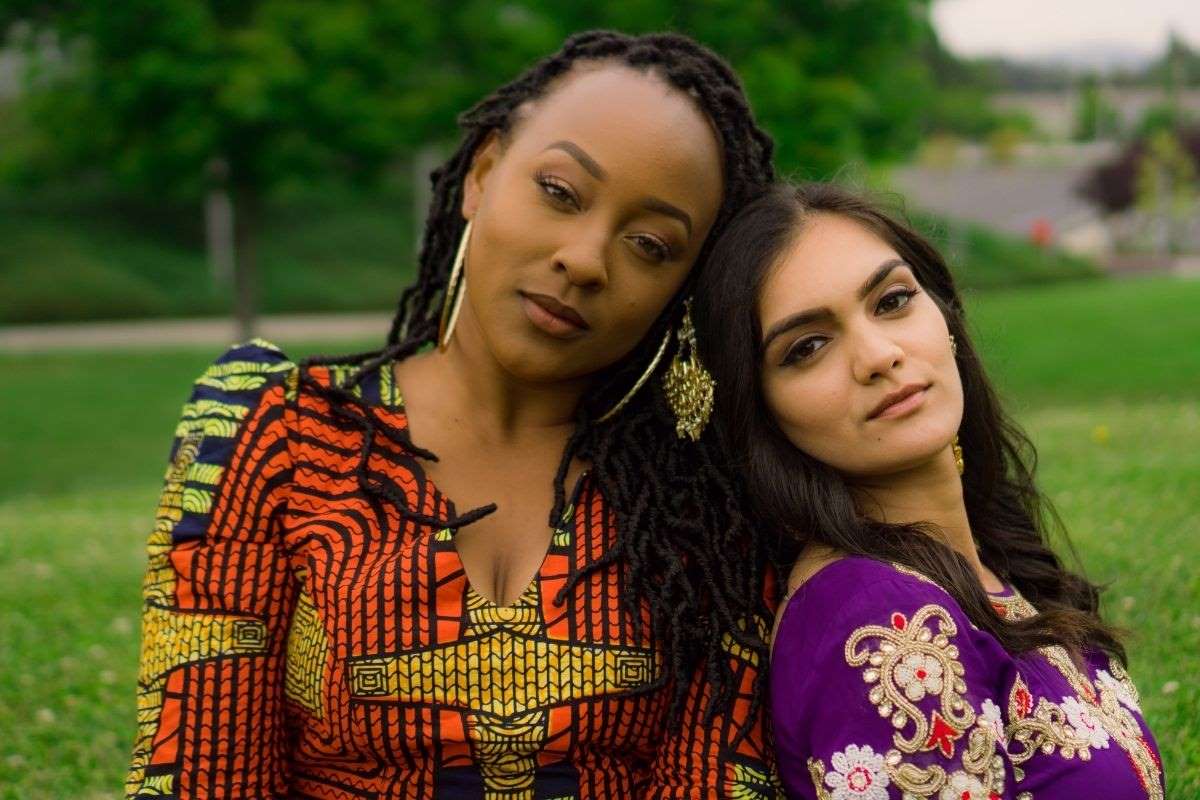 You gain strength, courage and confidence by every experience in which you really stop to look fear in the face. You must do the thing you think you cannot do.

Eleanor Roosevelt
Strive not to be a success, but rather to be of value.

Albert Einstein
Success is the sum of small efforts repeated day in and day out.

Robert Collier
My mission in life is not merely to survive, but to thrive; and to do so with some passion; some compassion; some humor, and some style.

Maya Angelou
If your actions inspire others to dream more, learn more, do more and become more, you are a leader.

John Quincy Adams (unconfirmed)
What you do has far greater impact that what you say.

Stephen Covey
Leadership is not about a title or a designation. It's about impact, influence, and inspiration.

Robin S Sharma
I've learned that people will forget what you said, people will forget what you did but people will never forget how you made them feel.

Maya Angelou
Leadership is about making others better as a result of your presence and making sure that impact lasts in your absence.

Sheryl Sandberg
Ability is what you're capable of doing. Motivation determines what you do. Attitude determines how well you do it.

Lou Holtz
You may also enjoy reading my post, 14 Feel Good Quotes to help you remember YOU ARE SPECIAL AND LOVED.
Women Celebrating Women Blogs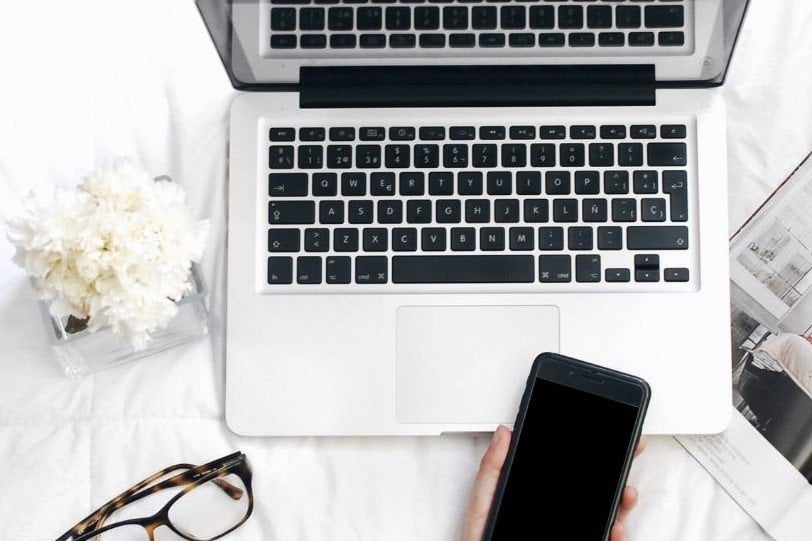 Self Care and Self Love Blogs
Riyah Speaks | Self Care, Love, and Positivity. I love this blog because Riyah keeps it simple and relevant. Her articles are easy-to-read and apply to women in all walks of life. She writes, "This blog is dedicated to helping women live healthier and more fulfilling lives by practicing self-care, self-love, positivity."
The Blissful Mind | Mindset, Self Care, and Productivity. Catherine writes, "I created The Blissful Mind to help you reduce overwhelm and burnout so you can stress less and focus on what matters." Her articles help you "organize your thoughts, relax your mind, and overcome your doubts so you can stop stressing about the future and make things happen now."
Health and Wellness Blogs
A Purpose in Pain | Finding Meaning and Beauty in Life's Obstacles. Sam writes about chronic illness, mental health, relationships, and self care. She writes from the heart and shares her personal stories to help others feel less alone. Her articles such as, "Dealing With Setbacks" and "The Benefits of Gratitude" are applicable to all women who seek to improve their lives.
Wellness With Southern Sass | Inspiring Women to Embrace Their Sassy Season. Dianne Gill is an older blogger with the spirit and sass to keep up with any younger soul! Her philosophy about life inspires women of all ages in the areas of self love, rediscovery of self, body image, wellness, mindset, and more.
Personal Growth and Development Blogs
The Shadows and Sunshine | Taylor helps women "embrace personal growth and a positive lifestyle" on her website. She also includes a category for blogging if you are interested in starting your own blog. She has an extensive collection of blog posts that cover topics such as things to do on a rainy day, overcoming homesickness, how to become more self-aware, and habits of highly productive people.
Truly Simply Healthy | Natasha's blog is newer and currently has fewer posts than some websites, but she provides the "latest and greatest when it comes to personal development, mindset, healthy recipes, self care, fitness, and more." Her website is beautiful and well organized. My favorite articles on her page are about self-limiting beliefs, vision boards, and digital detox. Follow her as she grows her blog and shares new information!
Inspirational Blogs
Tiny Buddha | Simple Wisdom for Complex Lives. This blog is not just for women. But I've been reading it for years and the topics are very applicable to women's lives. It includes categories such as:
Happiness & Fun
Change & Challenges
Mindfulness & Peace
Healthy Habits
Work Fulfillment
Tiny Buddha also includes one of the best selections of inspirational quotes you can find in any one place on the Internet. With dozens of categories, you can find exactly what you need at any time.
Princess Sassy Pants & Co. | Just Breathe…And Trust That You Are Right Where You Need To Be | Jane Lee Logan has a somewhat different kind of blog than the more traditional ones on this list but she inspires me daily. She is an artist who creates whimsical characters that express deeply inspirational messages via her artwork. Some of her posts include short, easy-to-read blog posts that expand on a message written on a piece of her artwork. Her messages are sweet but powerful, such as:
When others try to rain on your dreams, carry an umbrella and dream on!

Jane Lee Logan, Princess Sassy Pants & Co.
Always let your strong, sassy, and beautifully imperfect self shine!

Jane Lee Logan, Princess Sassy Pants & Co.
One More Blog for Women
Sassy Sister Stuff | A Place to Share, Support, and Inspire. Is it cheating to include my blog on this list? Wink-wink:) My blog is less than year old so it's still very young. But I truly hope you are finding some words of inspiration and wisdom that help you find your passion and purpose in life. Plus, I hope you are being inspired to take good care of yourself and honor your wonderfulness!
Best Books for Women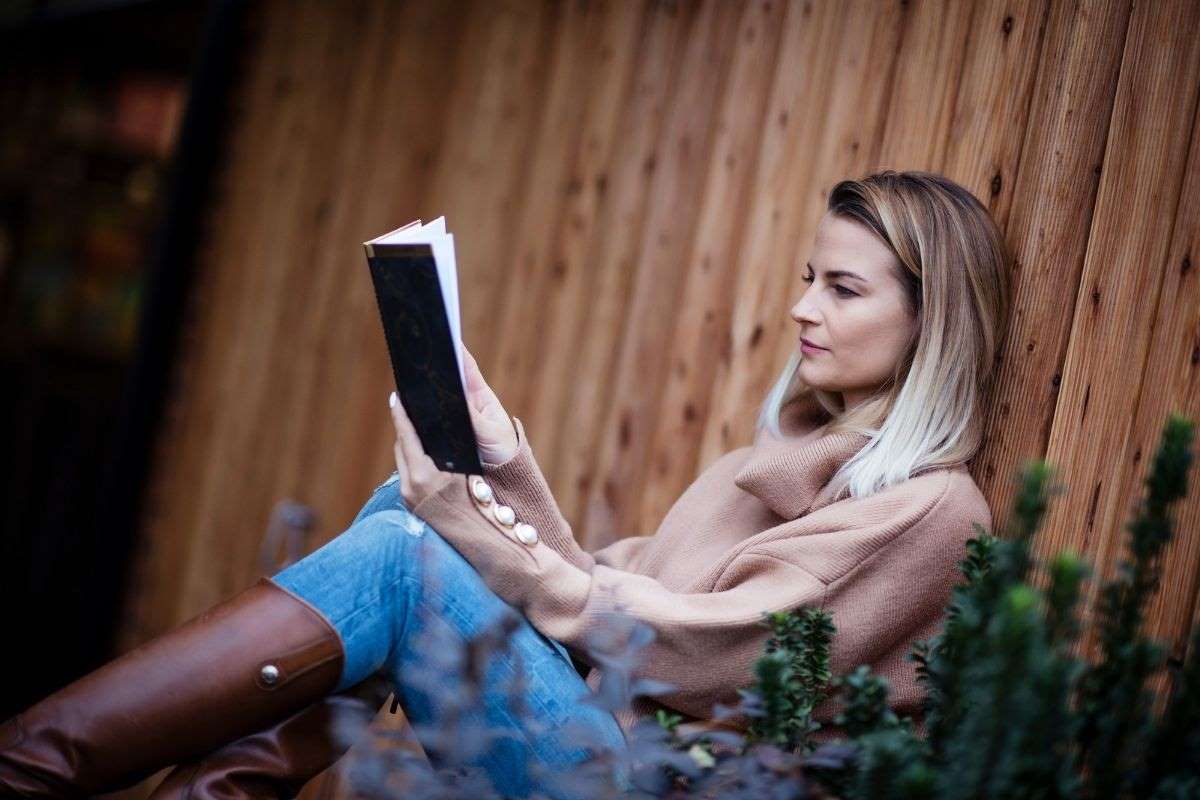 Easy Reads
Only Love Today: Reminders to Breathe More, Stress Less, and Choose Love by Rachel Mary Stafford (336-pages) Written in short snippets, this is an easy-to-read book full of simple wisdom for all women. I connected immediately with Rachel because she's a former special education teacher and cat lover, like me. Her simple messages make so much sense and genuinely inspire women to prioritize the important elements of their lives more effectively and efficiently.
Oh, the Places You'll Go by Dr Seuss (56-pages) You won't find this book on many "best of" book lists for women, but it's another one of my favorites and can be applicable to anybody! Commonly considered a book for graduates who are entering a new phase of life, it contains lessons and truths for ALL phases of life. You will have ups and downs in life; you have the potential to fulfill your wildest dreams but you have to work for those dreams; friends will come and go and you will find yourself lonely at times.
Written in the rhythmic, fun style of Dr Seuss, the book is full of inspirational messages for anyone who needs reminders about the way REAL life works! It's a book I keep in my nightstand.
Humorous Yet Pragmatic
Big Magic: Creative Living Beyond Fear by Elizabeth Gilbert (304-pages) Elizabeth Gilbert ventures into the world of aspiring artists and creatives to explore the vulnerabilities and fears they experience. She tackles the challenges of living as a creative artist and offers practical solutions to the challenges. Creatives have called her words transformative.
Everything is Figureoutable by Marie Forleo (297-pages) This is another easy-to-read book full of wisdom for women. Marie Forleo uses her sense of humor and directness to share her pragmatic, relatable, and actionable words to encourage you to change your life! Marie has been called a force of nature and a life-saver. I bet she has something to offer you, too!
Personal Stories
Ten Things I Wish I'd Known – Before I Went Out into the Real World by Maria Shriver (144-pages) Although this book was published in 2000, it is another one I've kept in my nightstand for the past 20 years. The title might lead you to think it's primarily for young people, but I find inspiration and insights for every stage of life. Maria is a great writer with a lifetime of experiences to share. She writes about her personal experiences openly and has compiled them into pearls of wisdom like "be willing to fail" and "stand your ethical ground."
Eat, Pray, Love: One Woman's Search for Everything Across Italy, India and Indonesia by Elizabeth Gilbert (352-pages) You've probably heard of this book, or at least heard of, or seen, the movie. This book became one of my favorites through reflection, conversation, and time. The lessons Elizabeth learned during each part of her journey were important, life-changing lessons. I reread the book several times and every time I learned more and recognized lessons I could apply to my own life. Ten years later, I still apply those lessons to my life!
A More Challenging But Great Read
A New Earth: Awakening to Your Life's Purpose by Eckhart Tolle (336-pages) I read this book while I was going through one of the worst times of my professional career. It's a challenging book to read but once you learn the writing style of the author, it becomes easier. It's another book that I keep in my nightstand to pull out and review every so often. Eckhart has a unique approach to teach you how to live in the present and be mindful; how not to worry about the past or the future; and, how to recognize when your ego is impacting your happiness. It will be a book you won't easily forget.
Realize deeply that the present moment is all you have. Make the NOW the primary focus of your life.

Eckhart Tolle
7 Inspirational TED Talks for Busy Women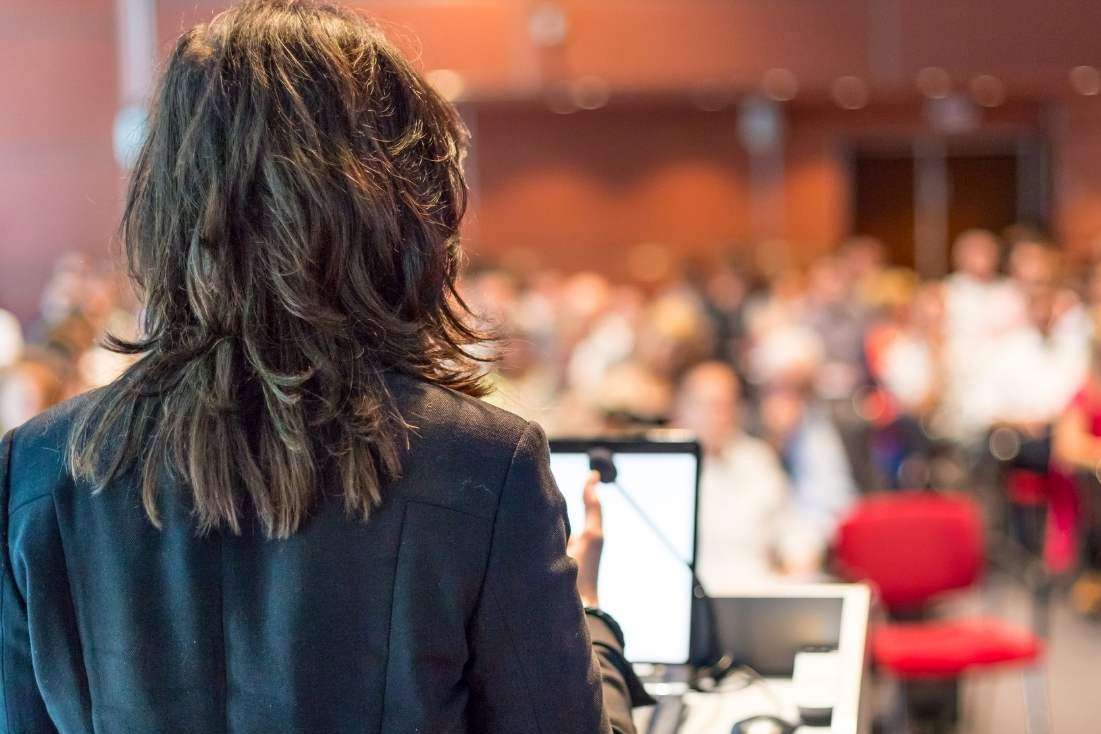 Super Short TED Talks
Success, Failure and the Drive to Keep Creating by Elizabeth Gilbert. (7-minutes) Elizabeth is the author of the wildly successful book, Eat, Pray, Love. She shares how success can be equally as disorienting as failure and she provides insight about how to move forward regardless of outcomes. Interestingly, Elizabeth has a philosophy that we can get in our own way with either success or failure and she seeks to sort out these issues.
Less Stuff, More Happiness by Graham Hill (6-minutes) Graham uses humor to explore the phenomenon that less is really equal to more. He is offers suggestions for editing your life to give you more freedom, more time, more happiness. He encourages you to make room for the good stuff! All in six minutes!
Short TED Talks for Boss Babes
All It Takes Is 10 Mindful Minutes by Andy Puddicombe. (10-minutes) I LOVE this TED talk and it has a powerful message for EVERY woman! When your thoughts and emotions are pulling you in every direction, and time seems to be your biggest enemy, this short presentation about mindfulness will help you refocus and get back to business. Whatever that may be!
How To Gain Control of Your Free Time by Laura Vanderkam. (12-minutes) Laura is a great speaker who puts an interesting spin on time management. She believes that we greatly over estimate what we can get done in our 168 hours each week and offers strategies to help us "build the lives we want in the time we've got."
Self Care TED Talks
Self Care: What It Really Is by Susannah Winters. (10-minutes) Susannah explains that self care is far more than spa days and wine. Self care is restorative habits that we should practice on a regular basis, including nourishing foods, stillness and movement, time in nature, and self expression. These are more important self care practices than tangible self care rewards.
Self Love, Be Intentional by Caitlyn Roux. (10-minutes) Caitlyn shares her very personal story about her journey of self love through life experience, journaling, and reading. She came to learn how she had allowed the opinions of other people to control her life. Happiness is something you create for yourself, by yourself, and with yourself. Personal growth has to be intentional. She decided to make herself a priority and encourages others to do the same. She explains how self love is not selfish and how it inspires others to live the best version of themselves, too.
A TED Talk from a Titan
My Year of Saying Yes to Everything by Shonda Rhimes (18-minutes) Shonda is the creator of massively successful Grey's Anatomy, Scandal, How to Get Away With Murder, and more. She shares her very personal story about how her year of saying YES to everything helped save her career and her happiness. My favorite quote from her TED talk is "Work doesn't work without play." She said YES to more play and she manages to still run all her dream jobs!
Happiness comes from being who you actually are instead of who you think you are supposed to be.

Shonda Rhimes
Final Thoughts: Hard Working Women
I hope you've enjoyed this collection of resources that celebrate, honor, and inspire hard working women everywhere.
Personally, I've been a stay-at-home mother for seven years and it was one of the hardest jobs I've ever had in my life.
I've also been an administrator in a middle school with 1000 students. That was just a different kind of hard.
And, I've taught Special Education full-time, raised two teenagers, and attended graduate school for my Masters Degree all at the same time. That was a hard job (maybe a little crazy, too!) so I firmly believe regardless of the choices we make in life, women are inherently hard workers who seek to make their lives, and the lives of those around them, better.
Every March, we commemorate women with Women's History Month. But there is no reason we can't celebrate and honor women every single day!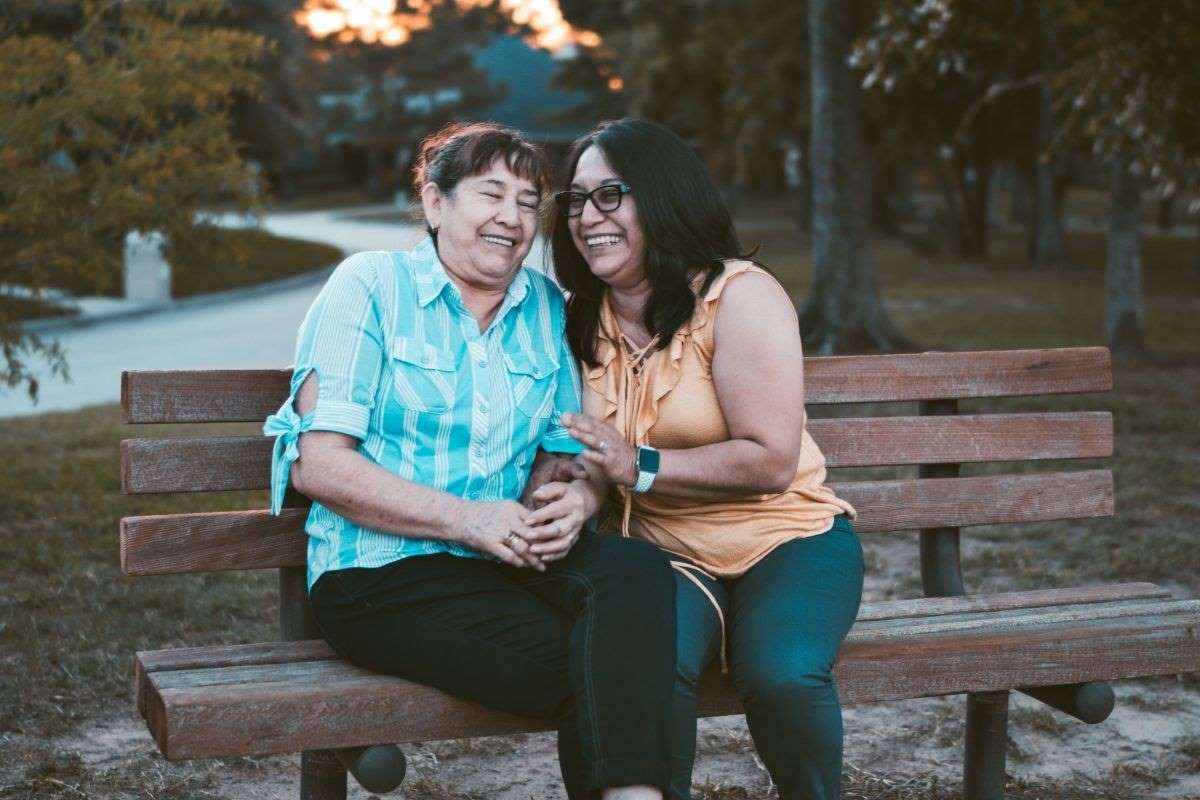 That's why I wanted to celebrate, honor, and inspire hard working women everywhere, today and everyday, with this article! Don't forget to CELEBRATE YOU, too!
Love to ALL! ~Susan
*You may enjoy two very special, inspirational articles in my See the Able, Not the Label Series about businesses that employ adults with differing abilities. Two of the articles are about young women with Down Syndrome and their families who have created businesses that employ adults with disabilities. They are gifted and lovely hard working women who inspire me every day! You can click on the links below to read about them:
Employing Adults with Differing Abilities: Reason to Bake
See the Able, Not the Label: Mallory Paige Designs, Inc.
Hard Working Women: Who Are Some Hard Working Women Who Inspire You to be Your BEST Self?