Let's Make Self Care Sunday 365 Days a Year!
Let's start by making it clear that self care is NOT just for Sundays. Do you agree? Self care should be practiced EVERY DAY. That's why I think every woman should know enough about a quality self care plan to develop and implement a personalized 'Self Care Sunday' plan for 365 days a year!
You may not get to rest and relax other days as much as you can on Sundays, but there are MANY acts of self care that you can practice every day to take good care of yourself!
What is self care and why is it important? We will explore that in this article.
Self care means many things to different people. We have a variety of needs and desires that make us feel our BEST and help us be our BEST selves.
You should do what you need to feel your best every day! Don't put yourself on the backburner because there's not enough time.
There is ALWAYS enough time for SELF CARE because you are WORTH it!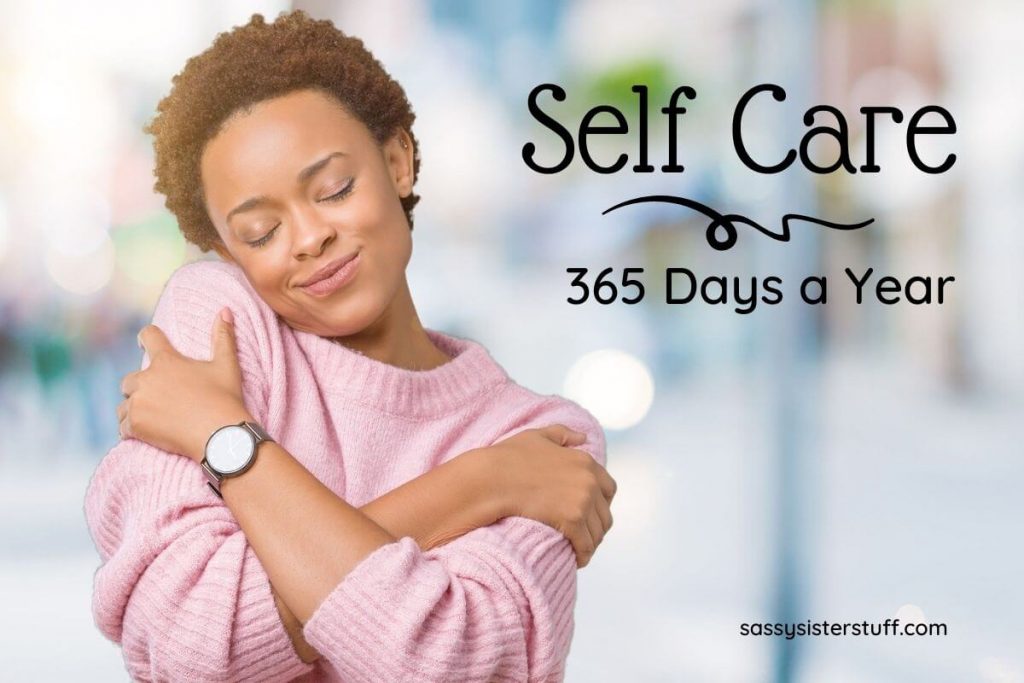 ---
What is Self Care?
Many people find it difficult to take care of themselves because it can feel selfish. But a lack of self-care can lead to an array of health and wellness issues.
There are many ways you can take care of yourself such as getting adequate sleep, eating right, and exercising enough. It really depends on your specific needs, so self care can look different for different people. It's all about making time for yourself and meeting your unique needs.
---
Related Article: Laura's Noom Journey to a Healthier Relationship with Food
---
When you are considering what self care means to you, you should ask yourself if the activity will improve your physical, mental, or spiritual health in some way. If it does not, it could actually exhaust or stress you further.
To answer the question, "What is self care?" we need to look at intention. What do you need to do intentionally to take care of yourself and improve your wellbeing in some way? Self care is simply taking care of yourself with intention. And it may look different for each individual.
Self care means you are doing what you need to do to maintain and enhance your own health. You are not sacrificing your health and wellbeing for the sake of others. Instead you are thinking about your own needs.
You need to intentionally plan time for your own self care rituals on a regular basis to refresh and rejuvenate your mind, body, and soul. Self care Sunday is not just for Sundays! You need to practice self care rituals every single day!
SELF CARE = ACTS OF BEING GOOD TO YOURSELF
Some people feel like self care is selfish. If you are one of those people, you need to get over it. You need to learn about the benefits of positive selfishness.
I had to work hard to get to the point where I clearly understood that the practices of self care and self love are critical aspects of my own happiness and wellbeing, as well as the happiness and wellbeing of those I love.
Remember the wise words, "You can't pour from an empty cup."
---
Related Article: 9 Important Daily Wellness Tips for Women (There are really dozens of tips in this article:)
---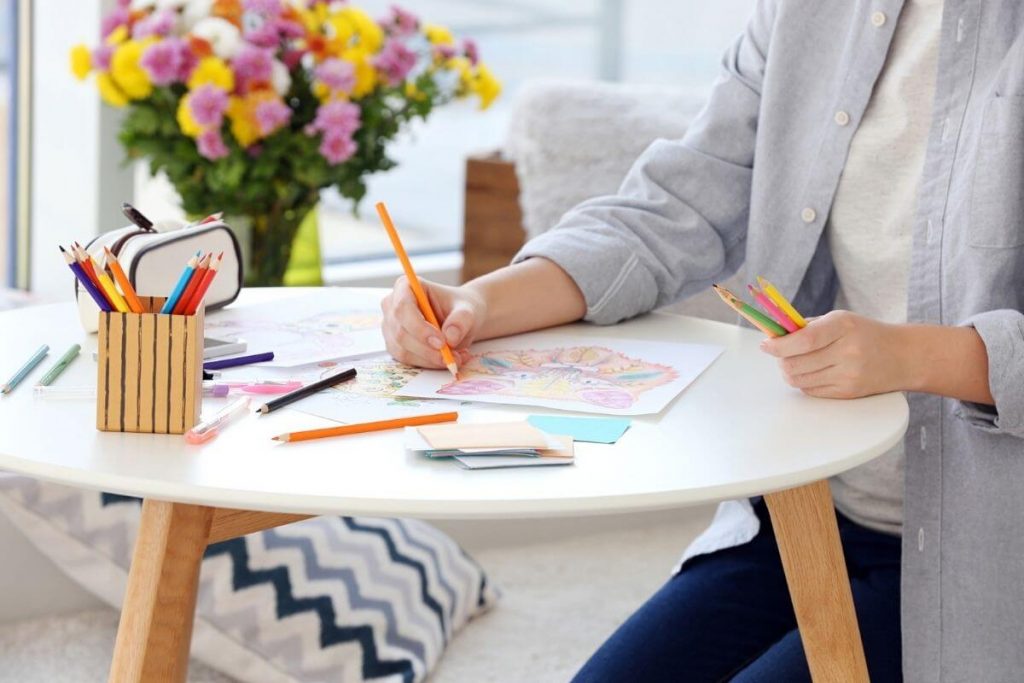 Why is Self Care Important?
A regular, consistent practice of self care serves as a reminder to take time for yourself. It reminds you to treat yourself with the same love and care as you give to others.
It's important to know that your self care plan is important. Without self care, you will eventually find yourself drained, depleted, stressed out and unhappy because your needs are not being met.
Self care is critical to your physical and mental health as well as your productivity and confidence. Without self care, your skills diminish and you lose creativity and processing skills. You can't have a clear head if you're always feeling drained or frustrated from not taking care of yourself.
If you are not taking care of yourself, it is also very difficult to stay mindful, present, and focused on what's happening in the moment. This is essential for emotional self care.
According to an article from Southern New Hampshire University, "Engaging in a self-care routine has been clinically proven to reduce or eliminate anxiety and depression, reduce stress, improve concentration, minimize frustration and anger, increase happiness, improve energy, and more. From a physical health perspective, self-care has been clinically proven to reduce heart disease, stroke and cancer. Spiritually, it may help keep us in tune with our higher power as well as realize our meaning in life."
---
Related Article: 21 Practical Ways to Protect Your Energy in Difficult Times
---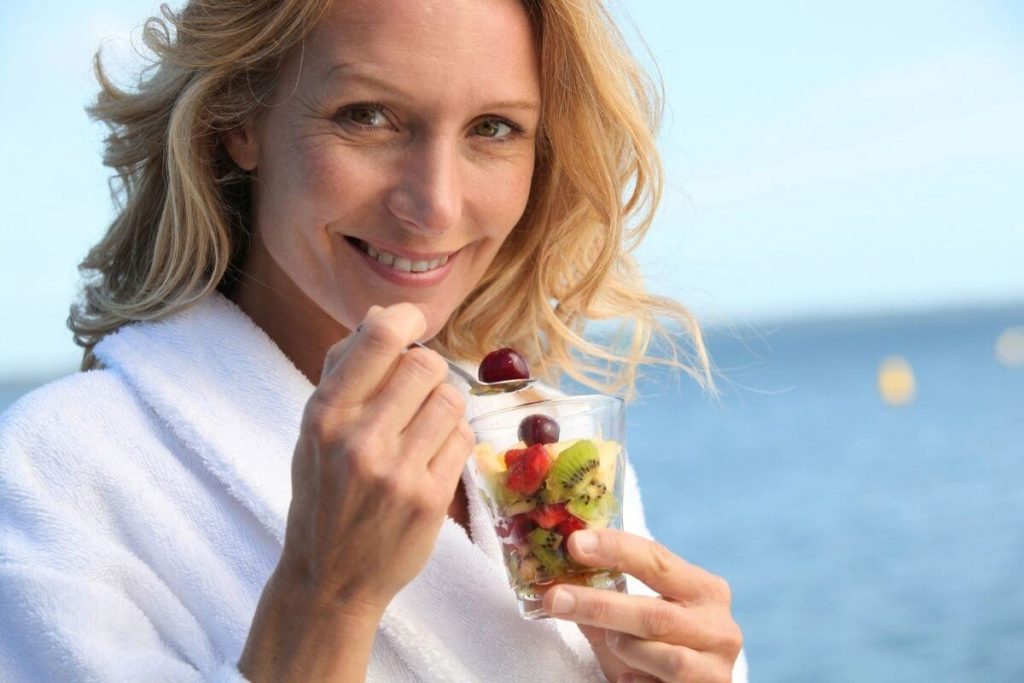 Self Care
So I wonder where the idea of self care Sunday came from? Was it just because of the alliteration with the /s/? Kind of like Wellness Wednesday with the /w/? Or Taco Tuesday with the /t/? Or was it because Sunday is a day when we can rejuvenate and refresh — mind, body, and soul — in preparation for the new week?
It probably doesn't matter how it originated, because most of us can use Sundays to relax and get ready for the new week. But your self care plan should not be saved just for Sundays. Your self care habits should be practiced every single day.
Make it a priority to turn your self care practices into regular self care habits that you do every day so you can be your BEST all the time. You can't take care of your loved ones if you are not your BEST you!
You can do some extra self care acts on Sundays if it suits your schedule and gives you a chance to prepare for the week, but self care should never be just for Sundays.
Create your self care plan for 365 days a year based on what you need to thrive and flourish — body, mind, and soul.
---
Related Article: 21 Easy-Pease Ways to Make Today a Great Day
---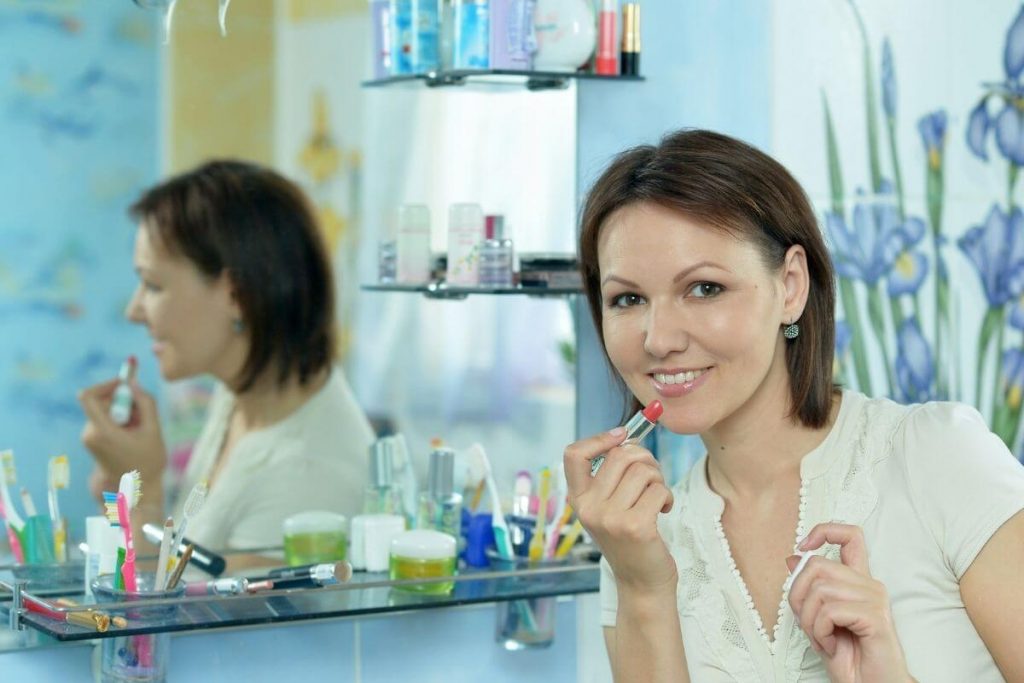 Kinds of Self Care
There are generally 8 areas of self care that are considered important for everyone. As you are developing your plan for self care, you should address each one of these areas.
However, as you are considering the best self care habits and practices that work for you, you should remember that life is dynamic — always changing — and so are your self care needs. You should plan on some flexibility and room for change, while also being consistent with your habits.
You should have a healthy balance of self care habits to address all of your needs in each of these areas.
Emotional
Environmental
Financial
Intellectual
Occupational
Physical
Social
Spiritual
You can read 21 Simple Acts of Self Care for Women to learn about some acts of self care that many women find helpful. It's a very thorough article with ideas for daily self care acts that can easily be worked into your schedule.
Self care does not necessarily mean making an appointment for a 2-hour massage every other week, or taking a 1-hour bubble bath every Tuesday night. (Although these activities will contribute to yourself-care:)
Self care can be something as simple as taking 15-minutes in the morning to write in a self-reflection journal, listening to your favorite music while you make dinner, or spending quiet (alone) time with your partner before bedtime each night.
---
Related Article: World Health Day 2020 – What Do We Have to Celebrate?
---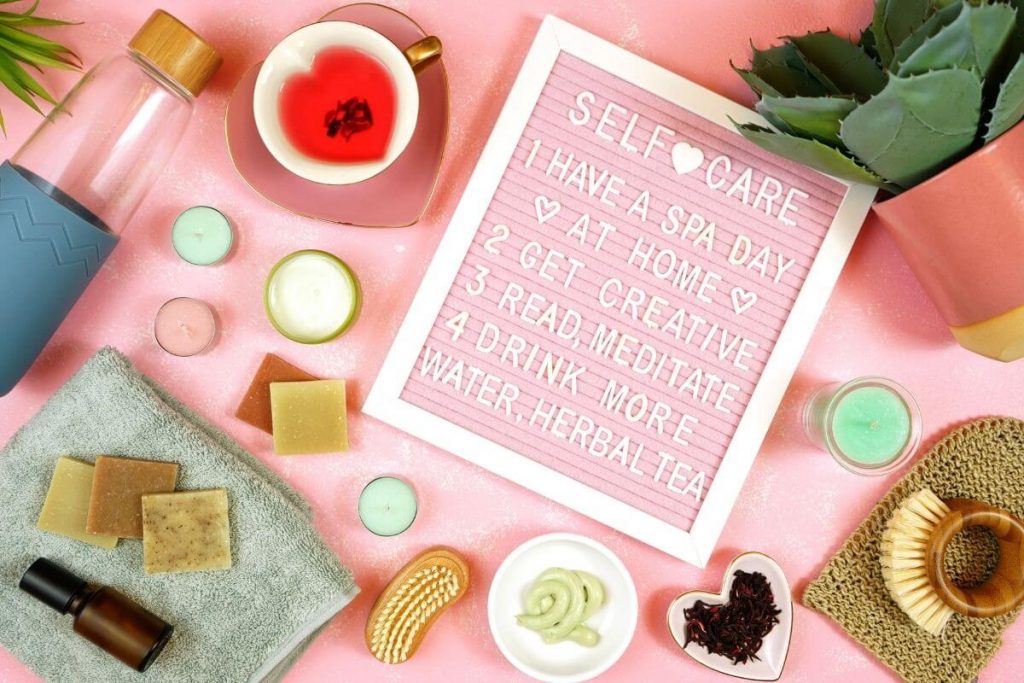 20 Short Self Care Sunday Quotes for Every Day
As you work on your Self Care Sunday plan for 365 days a year, use these short simple quotes to inspire you!
SUNDAY: Take it slow and give your soul a chance to catch up to your body.

~ Unknown
Self care is not an expense. It's an investment.

~ Unknown
Self care means giving yourself permission to pause.

~ Cecelia Tran
Self care is not selfish.

~ Unknown
Self care is not self indulgence; it is self-preservation.

~ Audre Lorde
Start practicing self care before the burnout.

~ Lindsay Clark
Self care is how you take your power back.

~ Lalah Delia
Make yourself a priority. You deserve it.

~ Susan Ballinger
Self care is a priority and necessity, not a luxury.

L R Knosts
Saying no can be the best form of self care.

~ Unknown
---
Pin to Pinterest for Later
---
An empty tank will get you exactly nowhere. Take time to refuel.

~ She's Pure Gold Blog
You do best when you feel your best. Take care of your mind, body, and soul.

~ She's Pure Gold Blog
You should never feel guilty doing what's best for you.

~ Susan Ballinger
You gotta nourish to flourish.

~ Unknown
Leave more time in your schedule to do the things you want to do.

~ Jennifer Allwood
Recharge yourself as much as you charge your phone.

She's Pure Gold Blog
SELF CARE: Doing things that make you feel more like yourself.

~ Robyn Conley Downs
Self care is about giving the world the best of you, not what's left of you.

~ Unknown
An empty lantern provides no light. Self care is the fuel that allows your light to shine brightly.

~ Unknown
Self care today is not your mother's self care.

~ Susan Ballinger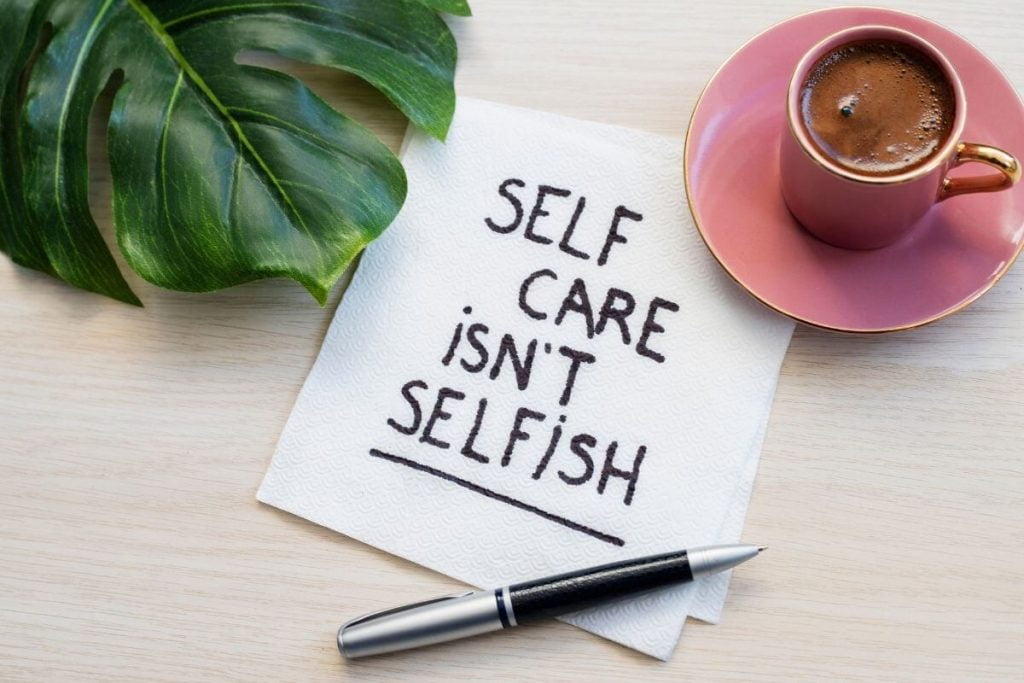 Final Thoughts | Self Care Sunday (And Every Day!)
Now that you know what self care means and why it is important, are you ready to take some time to reflect on your needs and develop a self care plan?
Here are some Self Care Sunday ideas, and every day self care ideas, that you may want to consider:
Start a gratitude journal.
Get outside and move your body.
Try something new or find a new hobby.
Reorganize and declutter.
Take a nap.
Say "no."
Take a walk on the beach.
Listen to your favorite music.
Take a class.
Make a charcuterie board.
Clip coupons.
Meditate.
Call a friend you haven't talk to in a while.
Read a new book.
Spend time with family.
Listen to a podcast.
Take a bubble bath.
Schedule a facial.
Breathe.
Take a digital break.
Spend some time alone.
Treat yourself to a new face mask and skin care regime.
Sleep in late on Sunday morning.
Remember, you are very worthy of taking time for self care. Schedule time for self care every day and do it with intention. Your loved ones will THANK YOU when they notice you are a happier, more balanced and calm human. Good luck!
Love to All! ~ Susan
Let's Make Self Care Sunday 365 Days a Year! What Are Your BEST Self Care Tips?
Share your tips in the comments:)