Get on a Journey to You 2.0 with a Simple Hack for Personal Growth — Build Good Habits!
Introducing the Sassy Sister Stuff 12-Month Personal Growth Planner for Finding Peace, Purpose and Happiness in Your Life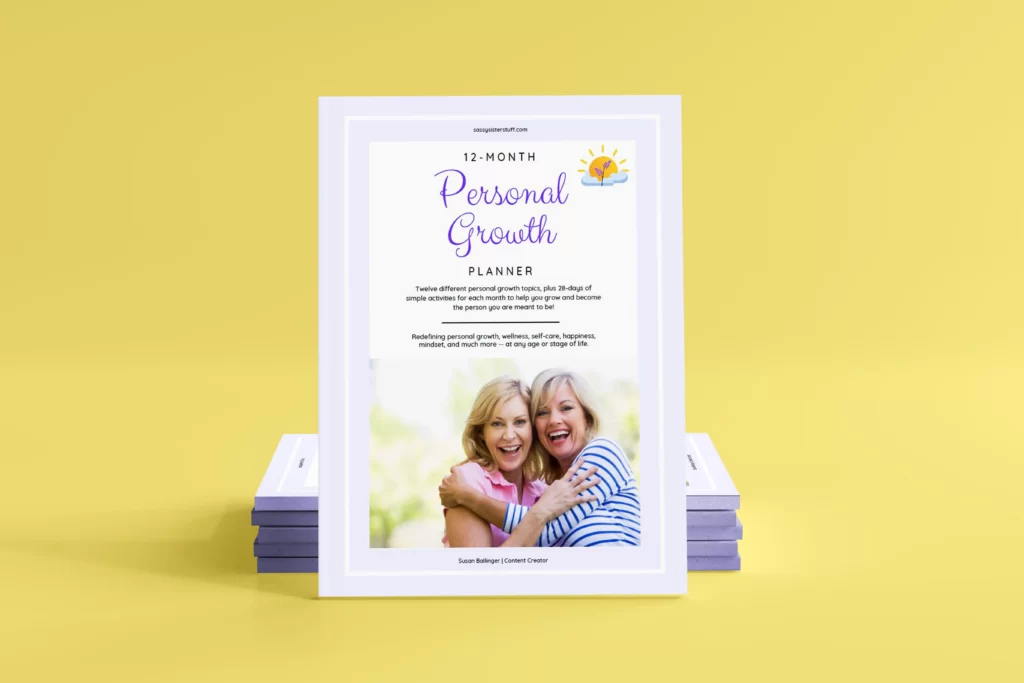 How This Planner is Different?
Most planners address only ONE area for improvement and include the same activities you find in other monthly planners. But this planner addresses 12 different areas of personal growth and development! There is a new topic for self-improvement each month! This is where our 12-Month Personal Growth Planner stands out from all others.
With our planner, you are getting 300+ Simple Tasks that will help you feel productive, energetic, and positive throughout the day while developing good habits for a happier, more purposeful life!
With This Planner, You will Get…
The Sassy Sister Stuff 12-Month Personal Growth Planner will guide you to develop new and positive habits in 12 different areas of personal growth. You'll get 28-days of simple activities for every month. These activities will take very little time but will help you develop healthy habits to become the person you are meant to be!
What People are Saying…
The areas covered in this planner are:
These kinds of challenges are a highly effective, simple way to help you make positive changes along your journey of self-improvement.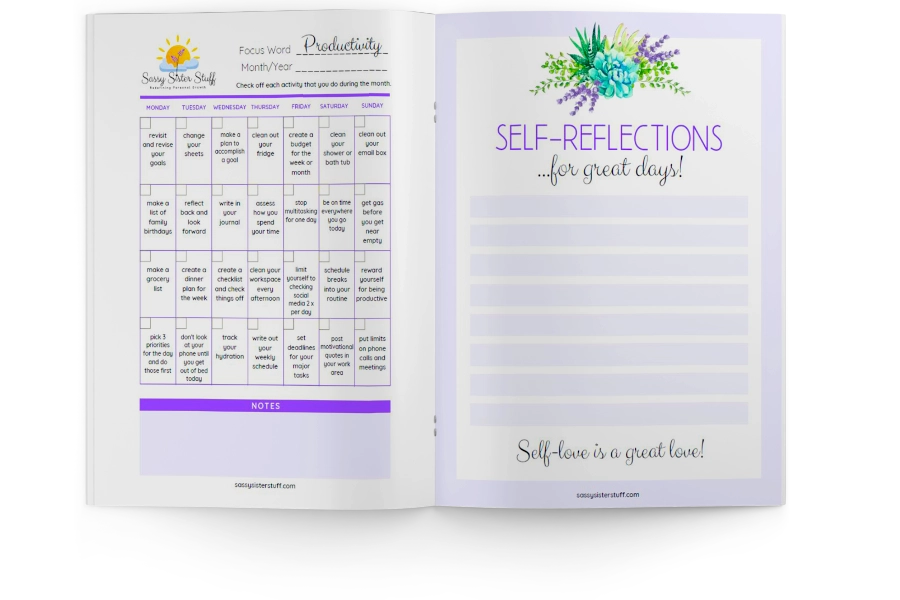 100% Print Ready (8.5″ x 11″)
Get Your Planner Now!
Regular Price: $24
Current Offer: $16 Only
Wanna Get this Planner for Free? Join our Affiliate Program, and get your FREE COPY of the planner with 3 successful referrals!