Pros and Cons of Blogging (Let's Be Super Honest!)
This article is going to be an honest, detailed review of my personal blogging experience during the past 18 months. It will contain all the pros and cons of blogging that I have faced in my journey!
In today's world, social media has become a way of life for many people. It is not uncommon to see someone scrolling through their Facebook feed on the subway, sitting at a coffee shop with a laptop in front of them, or checking Instagram on their phone as they walk down the street.
Blogging has emerged as a major form of social media that allows users to make personal disclosures and share opinions. However, bloggers do not have an easy task. There are many, many pros and cons of blogging!
Read on to learn more….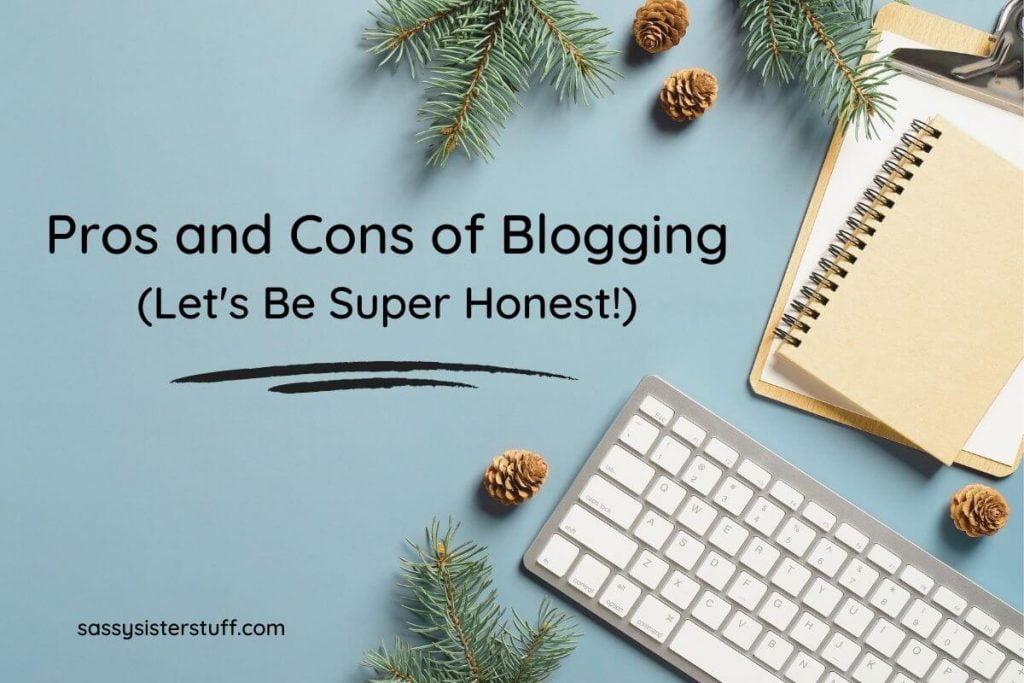 Why Blog?
Do you plan to blog to make money online? Or are you going to blog more as a journal of your life? What is the reason you want to blog? Do you have money to invest in your blogging journey?
Did you know only about 10% of bloggers stay in the world of blogging? And less than that make a comfortable living from blogging?
Do you have marketing experience? Are you prepared to hire someone to teach you about marketing your blog?
How much time can you dedicate to your blog each week? It's an extremely time consuming activity if you are going to do it right!
Do you have a small business that you are trying to promote through a blog? Do you have employees to help you with the online portion of your business?
I'm not asking these questions to discourage you from blogging, but these are very important questions that you should consider when deciding to start a blog because blogging is very hard work.
Blogging is not easy. Have you considered the pros and cons of blogging?
Blogging is a popular form of self-expression. Some people blog to share ideas and opinions with the world, while others use it as a way to document their lives. Before you begin a blog, you should know as much as possible about blogging to avoid utter devastation.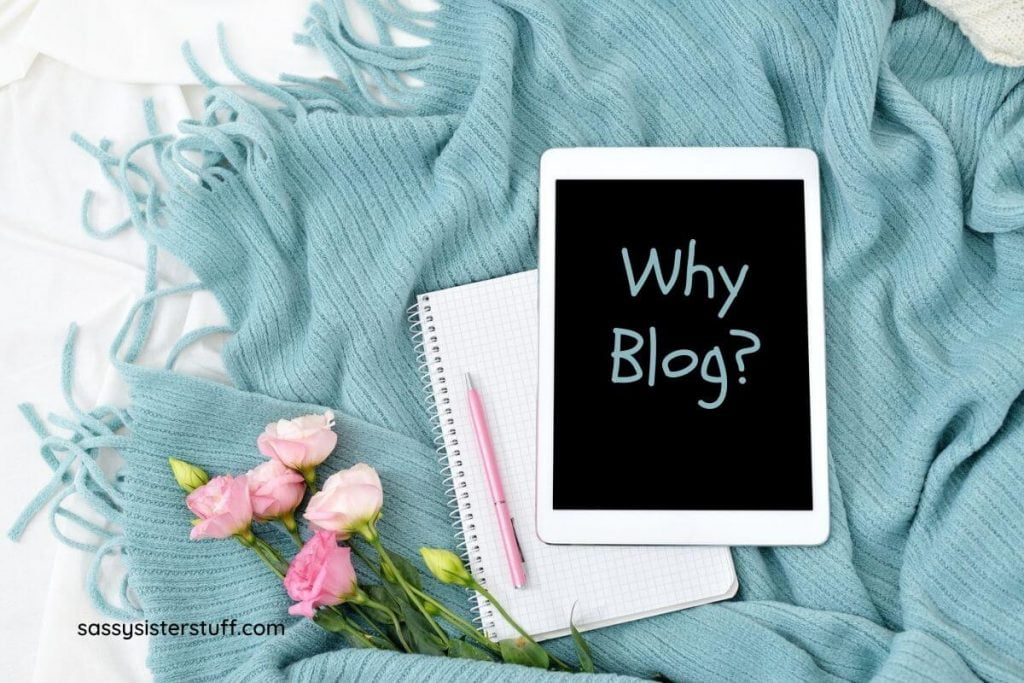 Benefits of Blogging
There are many benefits of blogging so let's visit some of them below.
Creative Outlet
Every year bloggers and the people who read and follow them create waves of enthusiasm and engagement throughout the online space. Blogs offer a platform where anyone can make their voice heard by swapping stories, debating world events, and sharing personal experiences.
Bloggers share tips about making the best food, saving money, parenting small children, and immeasurable other topics. In short, blogs are a place to express yourself any way you want to.
Blogging is a popular form of self-expression and provides an outlet for creativity.
Make Money
The ability to earn a living from your blog is a dream that many bloggers share. It is essential to learn as much as possible if you plan to use blogging as a way of making money.
Some blogs work better as money makers than others, and some bloggers have the natural skills to promote their blogs.
You'll need to learn what kind of blogs typically monetize successfully, what makes a profitable blog, ways bloggers make money, and how to determine what you should be paid for your blog posts.
Some bloggers make enough from advertising or sponsored posts that they can work full-time on their blog but you'll need to learn a lot about blogging if income is your goal. You can even make passive income over time but you'll need to stick with it during challenging times! It may be a while before you start making money.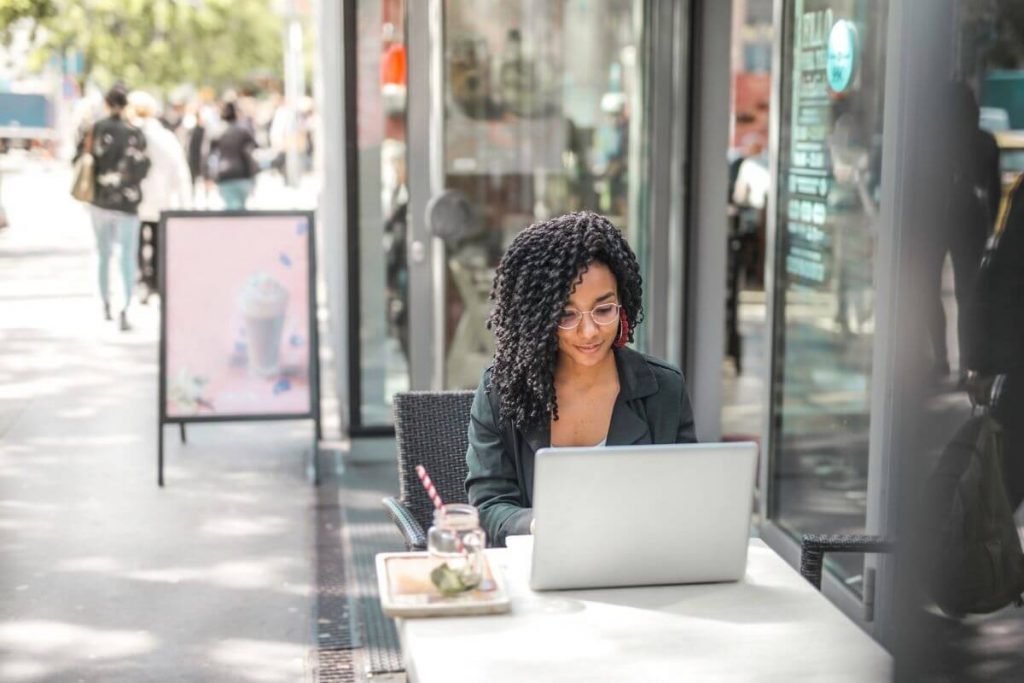 Blogs are a great way to share your knowledge with the world and offer your views on issues that you care about. There are several different types of blogs, which can be used for business or personal purposes.
One type of blog is the lifestyle blog, which focuses on topics such as fashion, food, or travel. You could focus on topics that particularly interest you in life.
If you are a professional, such as an educator or a private investigator, you could write a blog about your profession and share your knowledge. Your blog topic should be something you are passionate about because you will be spending a LOT of time with your topic.
Promote Your Business
As the world moves toward more online businesses, brick-and-mortar businesses are scrambling for ways to keep up. Blogging has become an important tool for updating customers and potential customers about the latest developments in your business. It also gives you a chance to show off your expertise, customer testimonials, and product reviews.
Creating a blog is a great way to stay connected with current customers and potential prospects, too. Blogs can be searched by Google easily if someone needs information about your product or service, also.
If you are planning to promote your business via a blog, there are many issues to consider. Do you employ a tech support person? Do you have a budget for technology and promotion? Do you have a long-term plan for the blog?
Develop a Community
Some people enjoy blogging because they have an interest in a certain topic and they are seeking like-minded people to share their interest. These people become regular viewers of your blog and are often involved in a companion social media group, or even a real-life group.
Community-building is a major component of all blogs, so all bloggers need to learn the skills necessary to build a strong community. But if this is your major goal, you will have to focus on this skill area.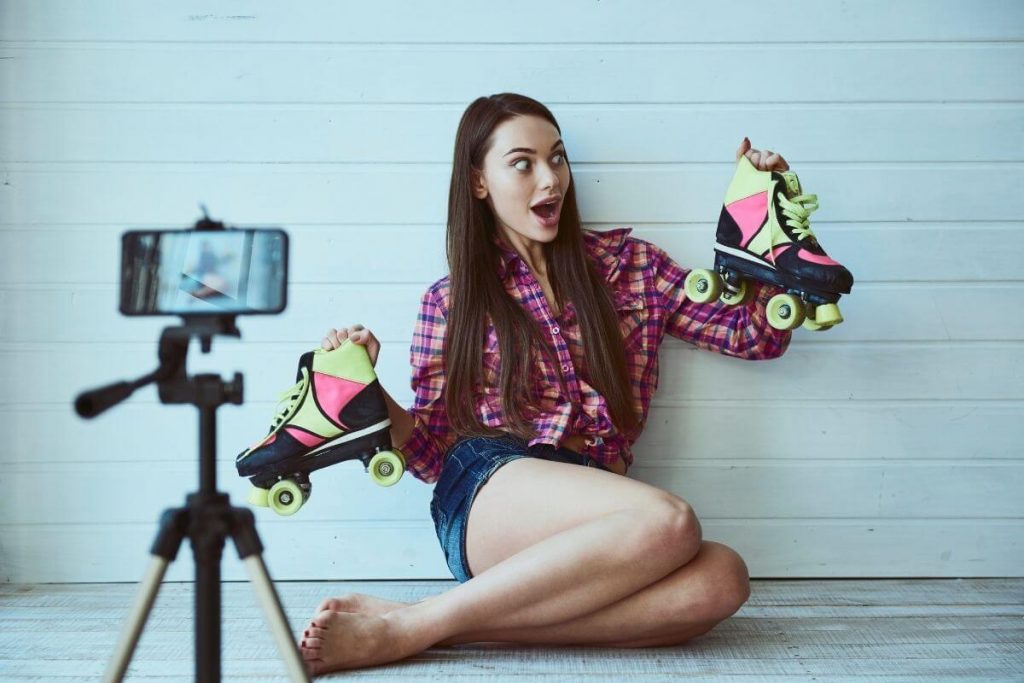 Blogging Disadvantages
Blogging can be both time-consuming and frustrating. It also takes a lot of dedication and effort to maintain a blog. Let's explore some of the challenges faced by bloggers.
Who Do You Trust?
One challenge I faced early in my blogging journey was 'who do you trust' to provide you with accurate information about blogging when you need to ask a question or solve a problem.
During the pandemic, everyone and their brother turned to blogging and 'teaching blogging.' As a result, it was hard to know who was truly an expert verses who was pretending to be an expert in blogging.
You need to know that bloggers make money from affiliate marketing, so they could be promoting products (blogging courses and tools) because of the affiliate payout. They may not be promoting the best blogging tools, SEO courses, or marketing courses because they get paid more from other people who may not truly be experts.
When you run into a tech problem with your blog, it's very difficult to figure out who can be trusted to help fix your blog. Lots of people claim to know how to operate the backend of a blog. Unfortunately, I've learned that not everyone is an expert.
Learning the Basics
You can go to YouTube to learn the basics of blogging, but I've learned that every blogging expert will teach something different. They will provide different advice and recommend different tools. So HOW do you know what to believe and how to proceed?
It takes a lot of time to watch videos and decipher whether the presenter is an honest, respectable expert. But unless you are confident in someone you know, the only way to learn the basics is to do the research and learn as much as you can from a wide variety of people until you feel you have learned the basics and are ready to proceed.
Additionally, there are also blogs about blogging out there nowadays. Lots of them! But you need to be cautious with these, as well, to make sure you are learning from a reputable source.
Unless of course, you have money to pay a reputable business to teach you about blogging and help set up your blog.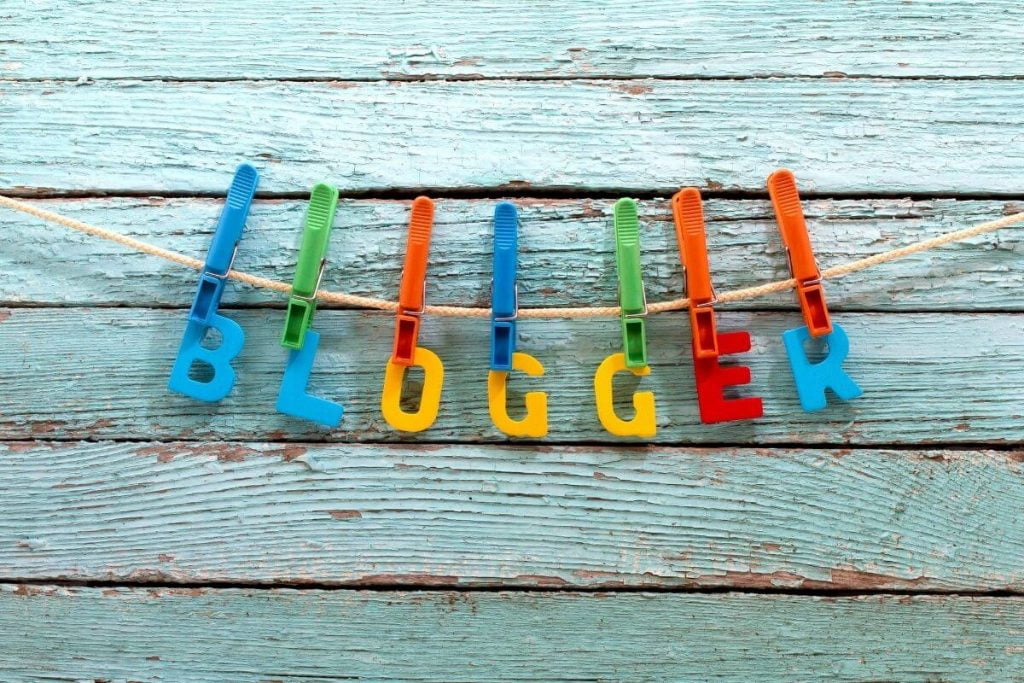 Marketing Strategies
I am terrible at marketing! It's just not in my nature to sell myself in any manner. Instead, I am a nurturer by nature.
But if you are going to become a blogger, you need to figure out how to market your blog so you can attract readers. It takes experience with social media, search engine optimization, funnels, email lists, and so much more.
And if you are like me, and struggle to sell yourself, then you are then faced with 'who do you trust' again! Finding someone who truly knows how to market a blog can be very difficult.
Additionally, from my experience, I can assure you that every single marketing expert will teach you something different.
For example, some marketing experts will insist that Instagram is the only way to promote and grow your blog on social media. Others will tell you that you don't need to use social media at all but you need to grow your email list and send several emails a week.
You'll need to carefully research anyone you consider working with for marketing strategies and hope your choice is compatible with your own strengths.
Competition in the Blog World
Did you know when you first start a blog, you have very little or no domain authority? That means you need to learn how to build your domain authority in your subject in order for Google to consider sharing your blog articles on Google.
There is tremendous competition in the world of blogging and it is a marathon, not a sprint. It can take 1-2 years for your blog to develop a competitive domain authority. That means you could be writing blog articles weekly about your subject matter for 1-2 years before Google decides your articles are good enough to share with people who are searching for information about your subject matter.
In order to be competitive, you'll need to learn how to do search engine optimization (SEO) and use the best keywords in your articles. You'll also need to learn how to review your analytics and the analytics of better performing articles to figure out how to make your next article better.
You probably have figured out by now that you'll need to learn about SEO, keywords, and analytics, right? Now we get back into the question of who is the most reliable expert to learn those things from? And those are just SOME of the things you will need to learn about in order to be competitive in the world of blogging.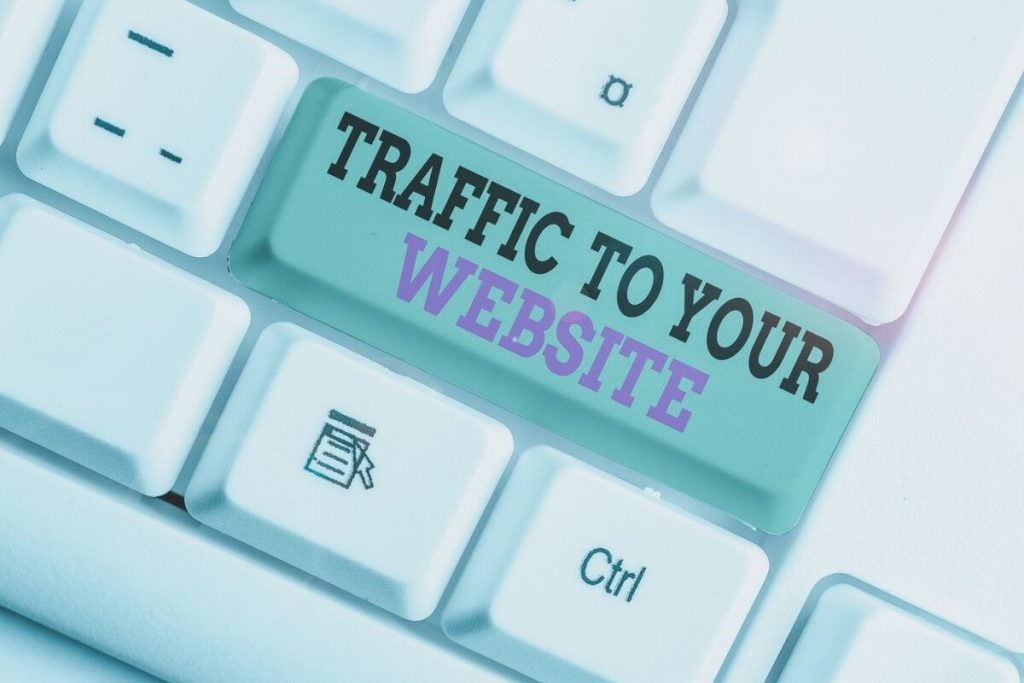 Time Management
Some people can write a 3000 word blog article in 3 hours. Sounds reasonable, right? But that doesn't include your SEO research, which can take another hour or more.
And it doesn't include creating appropriate images to go with your article. A 3000 word article will usually need 2-8 images. Once you find them and edit them, you need to compress them. Then you need to name them with the title of your blog article, upload them to your Media Library on your blog platform, and write Alt Text about each image. Then you need to upload them into your article. So now you've got another 1-2 hours invested in this article.
Now you need to create several Pinterest pins for your article, research Pinterest SEO for each pin, write Alt Text and a description with the keywords, and schedule your pins to be uploaded to Pinterest. Another 1-2 hours.
And don't forget about your social media accounts. You now need to promote your article on Facebook, Instagram, Twitter, LinkedIn, TikTok, and any other social media accounts you have linked to your website. Did you know active social media accounts help give your website authority? Now you're adding another 1-2 hours of time. Plus, you'll want to send emails to your subscribers to let them know about your new article, right?
These activities for one article can take 8-10 hours! That does not include any technology problems you may experience; it doesn't include research for the article itself; it doesn't include time spent connecting with people in your community who have questions; and it doesn't include connecting in Facebook groups with others who are trying to grow their blogs.
I think you get the idea about how time management can be a problem for bloggers, right? It's a never ending challenge.
Social Media Connections
This category of challenges is mentioned as examples in the time management topic above. However, it's a significant resource for growing your blog so you need to be aware of the importance of social media.
These are just some of the social media platforms that you should consider for promoting your blog:
Facebook
YouTube
WhatsApp
Messenger
WeChat
Instagram
Tumblr
TikTok
Twitter
Reddit
LinkedIn
Snapchat
It takes time to search hashtags, create images, and write descriptions for each one of these platforms. But keep in mind that staying active on these platforms will help your website grow.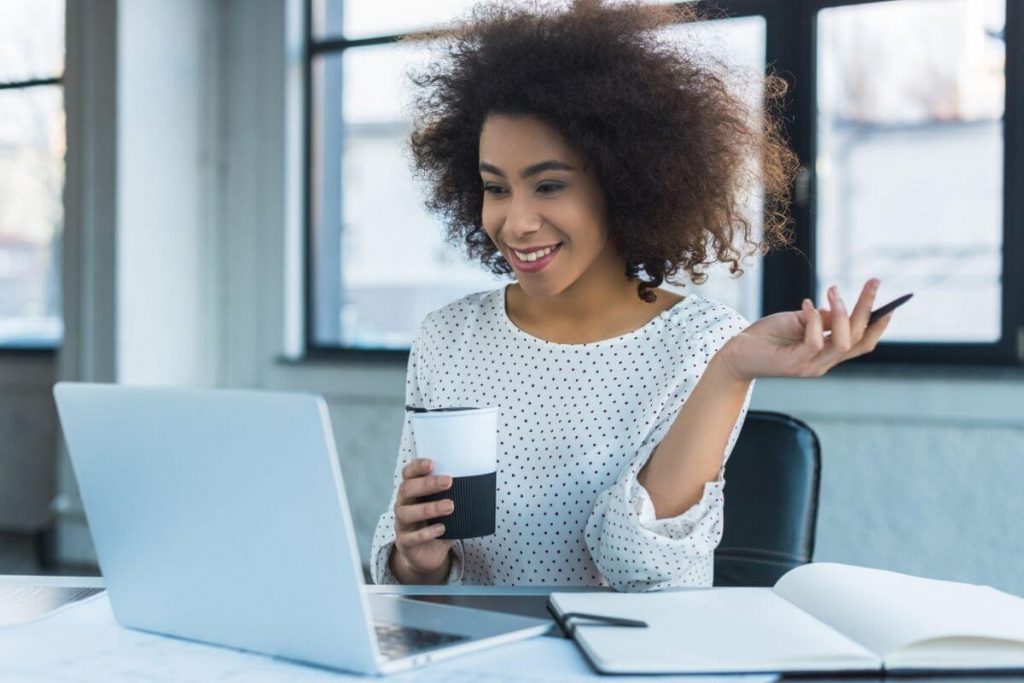 Technical Issues
This has been my biggest challenge for the past 18-months. In fact, honestly I have considered giving up my website and blogging several times because of this issue.
Plus, I have learned that NO ONE is able to help with ALL backend problems on your blog. No one. And I would strongly suggest that you NOT believe anyone who says they can.
Your host server will have problems but their tech support service folks will tell you to contact your developer. Well, developers are quite expensive and can't tell you how much something is going to cost so that's not usually an option for me.
Then you'll realize that something has gone wrong with Google Analytics and Google Search Console. But NO ONE will be able to tell you why or how to fix it. So you need to find another expert who only deals with these tools.
Every time you think you have your site speed optimized, something will go wrong so you will need to find someone who specializes in site speed because your host server will tell you it's NOT their server causing the problem.
Once you've paid for someone to look at the site speed, they'll likely tell you it's your theme causing the problem. YEP! So now you need to buy a new theme. And unless you know how to install a new theme and transfer your website, you'll need to pay someone to help you with that task.
Then when you think you've got everything working again, you're mobile speed will drop to 20's and 30's. This means people who look at your site on mobile will likely not stay on your site. So Google will stop sharing your articles with their customers.
Yes, yes, and yes… all of these problems have happened to me in 18-months. Plus many more problems.
You really need to be aware that technology is complicated and it takes a village to keep it working right. And this is going to cost your money regardless of who hosts your blog or what they tell you when you sign-up with them.
For more about Technical Issues and how I finally resolved the problems with a monthly maintenance service, read Website Management Service: Affordable Experts Who Care.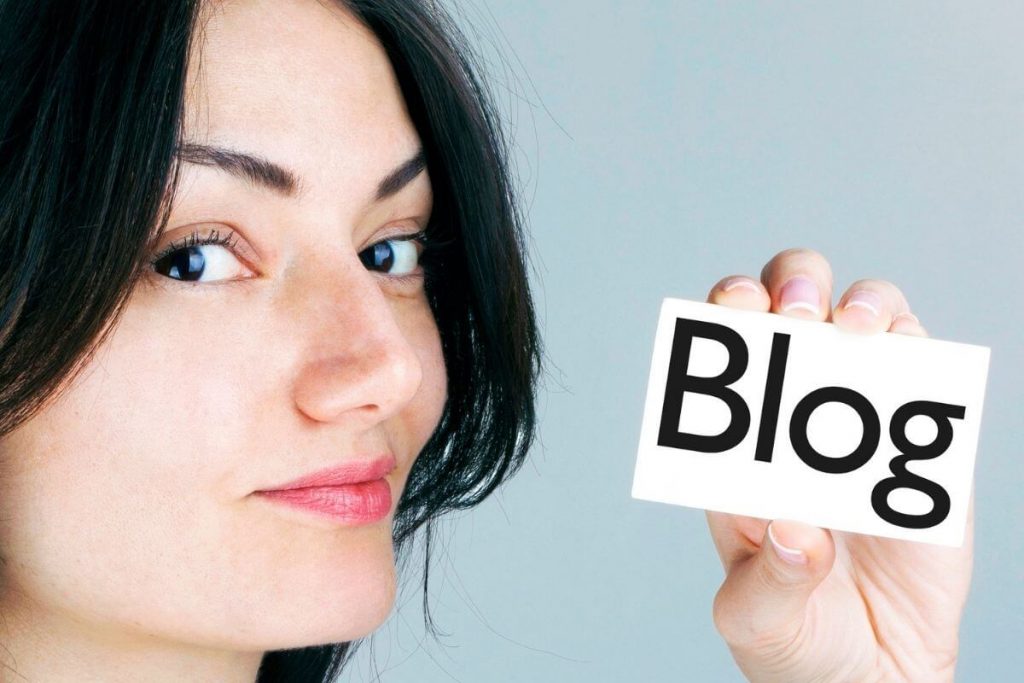 Pros and Cons of Blogging
The information above are some of the more significant pros and cons of blogging. Although this article may sound like I am not a fan of blogging, you should know that I LOVE BLOGGING! But I've had some serious challenges to face! There are definite advantages and disadvantages of blogging!
In the 18-months I've been blogging, I've either recreated or had someone else recreate my blog 5 times because of so many backend problems. I guess in a way, that's why I can be so honest about the pros and cons of blogging. I've had many positive and negative experiences.
I am also not an affiliate for anyone but Canva right now. So I can write an honest blog article without considering what companies are going to pay me for promoting their product or service.
I decided to include a section about Blogging Tips on my website because of my vast real-life experiences with blogging. `If I can help someone have an easier time than I've had, it would make me feel better about the many challenges I've faced! Owning a blog can be disheartening at times.
These are other articles I've written for Blogging Tips. They all contain valuable information about blogging based on my personal experience.
---
Let's Compare Social Media Platforms 2021
WordPress Design Services to Rock Your Business
Pinterest Changes and Why I'm Not Giving Up On It Yet
Blogging Groups to Join on Facebook (Especially If You Are a New Blogger in 2021)
Things I Wish I Knew Before Starting A Blog
Pin to Pinterest for Later
Decisions You Need to Make About Blogging
These are just some of the decisions you'll need to make before your begin your blogging journey. Be sure to spend some quality time learning and researching the process before you jump into it because it will help save your some heartache and headaches!
What Am I Going to Blog About?
The subject you are going to blog about will be called your niche. There are experts who help you identify your niche and your ideal client. You should identify who your ideal client (or reader) is before you start writing. You'll want to focus your images, your words, your topics, and everything about your blog on things your ideal reader will enjoy.
Again, this is something marketing experts generally talk about in their courses. They help you develop your avatar (the person who is your ideal client) and topics within your niche that they struggle with. You will want to help them solve a problem in their lives.
This is just the beginning of figuring out what you are going to blog about, but be sure to choose something you are passionate about… like I said earlier, you are going to be spending a lot of time with your niche.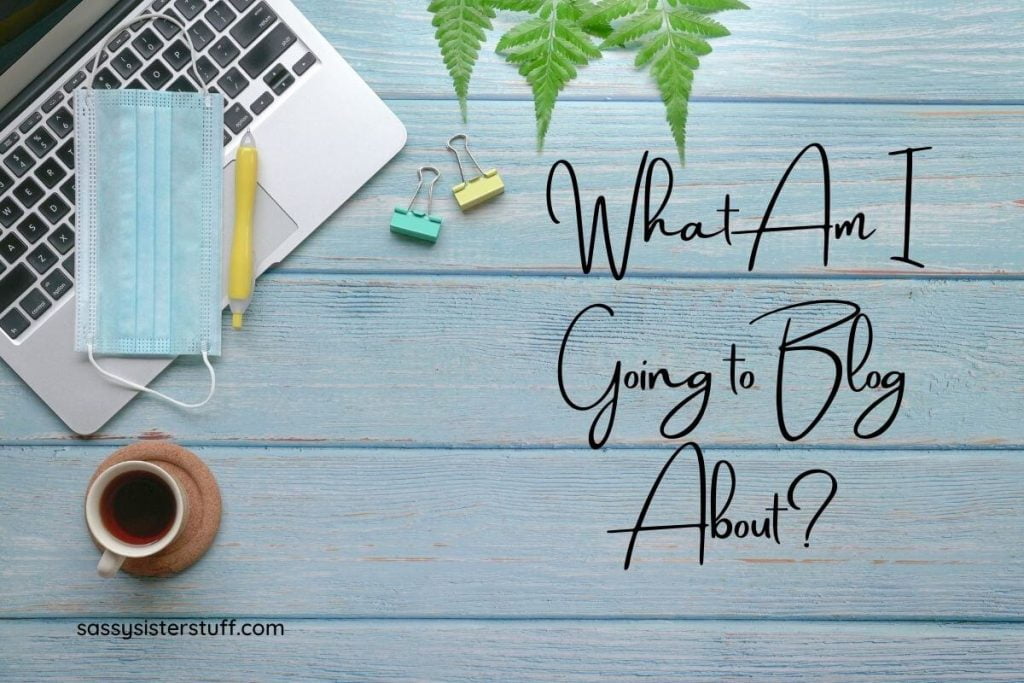 Blogging Platforms
The most highly recommended blogging setup in WordPress (.org) and a host server. This way, you have total control over the design of your website.
With WordPress (.org) you can choose host servers like Siteground, BlueHost, Lyrical, HostGator, DreamHost, NameHero, Cloudways, and many more. They range significantly in services and cost.
You have to decide which server best meets your needs. But be careful because they range significantly in affiliate payouts so you may not always get honest recommendations when inquiring about them.
Then you will probably need to make a change after the first year because the price will go up so much!
You also have all-in-one blogging setups such as GoDaddy, Weebly, WordPress (.com), Wix, SquareSpace, Blogger, Site123, and many others. These are easy to use compared to WordPress (.org) but you will find flaws with each of them, as well.
The customer service for each of these businesses range in quality and the prices are significantly different. Again, if you go with this kind of service, you have to decide which one is best for you.
Honestly, you can ask 50 people what is the best blogging platform… and you will get 50 different answers. You'll need to find someone you trust and hope they can help you make a decision.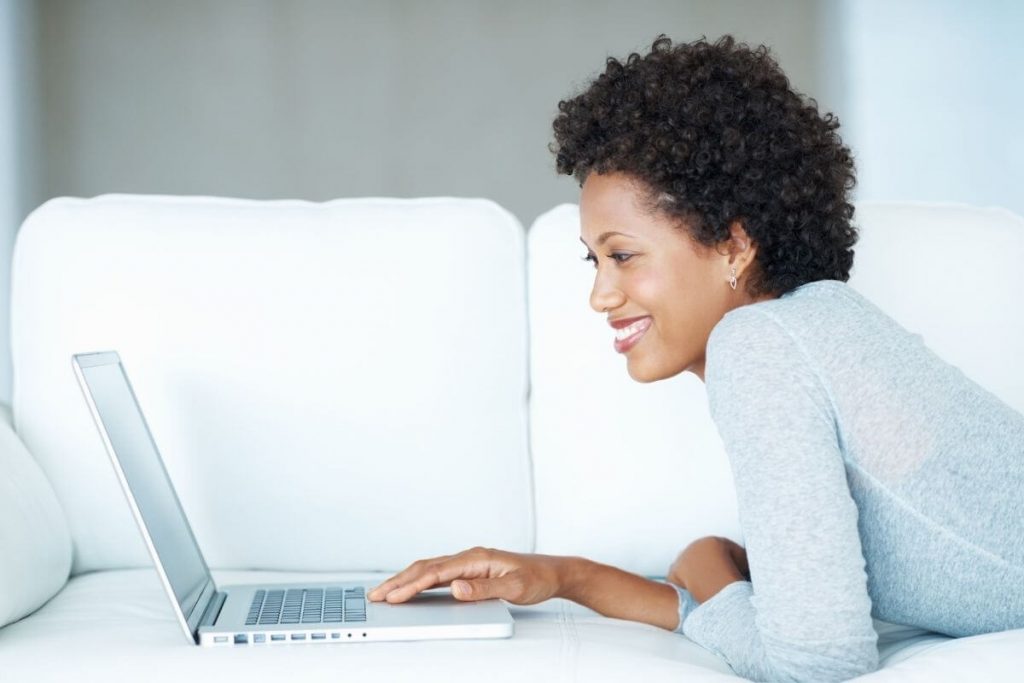 Setting Up Your Blog
Before you set up your blog, you need to choose a name. This is called your domain. You can purchase your domain (sassysisterstuff.com) from a variety of sources online, including many of the blogging platforms mentioned above.
However, I've found that it is best to keep your domain name registered with a different company than your host server. If you change your host (which almost everyone does), it can get complicated. Therefore, I buy my domains from Google Domains. It's easy and it does not matter where I host my website.
Setting up your blog can be challenging if you don't have any experience. You will need to decide if you have money to pay for someone to do it, or if you want to try it yourself.
YouTube videos can be helpful. You can find help in some Facebook Groups. Sometimes you can find someone who is willing to help for free.
Don't hesitate to contact Customer Service via Phone or Chat…in the beginning, they will often help you. Be prepared to have some tears. And probably get to the point where you are unable to go forward because you don't know what to do next.
But keep in mind that tomorrow is a new day. After some sleep, you'll have a new perspective and be able to think better.
To give you some perspective, I have created 3 blogs on all-in-one platforms. I am not experienced at all but I am a life-long learner who loves a challenge! I used Weebly, GoDaddy, and Blogger.
I have also attempted to create a blog on WordPress (.org) and Bluehost. That did not go well and I cancelled the whole plan.
I have paid 3 people to create a blog for me on WordPress (.org) and Siteground. I now know how to use WordPress (.org) and enjoy it. But I prefer simple themes without any website builder tools.
As you can see, there are a range of options for setting up your blog. There are also a wide range of prices.
Tools for Bloggers
I'm going to create a list of basic necessary tools and resources for beginner bloggers. I've mentioned some of them in this article; others are mentioned in my other articles. For those that you may not be familiar with, I'm sure you will learn as your go along on your blogging journey!
Domain
Website Hosting
Blogging Platform
Themes
Essential Plugins (If using WordPress (.org), you'll need to learn about these as you go)
Google Analytics
Google Search Console
Legal Pages
Canva
Unsplash (images)
Keysearch.co
Google Keywords Everywhere
Google Keyword Planner
Camera or Phone
You will also want to have some kind of email system that connects to your blog and an automated email system to collect subscribers once you have setup your blog. Gmail and MailerLite are good ones that work well with most blogging platforms but you'll need to research these with your website host and blogging platform.
Costs of Blogging
It is not uncommon for bloggers to have a lot of costs related to blogging. Unfortunately, as I've outlined above, in some instances they are hidden costs that you don't plan for in the beginning.
Some basic costs include the cost of a domain name, website hosting, and a WordPress theme.
But the real costs can be found in unexpected technology issues that require an expert in a particular field of technology.
Additional unexpectedly costs can be found in marketing courses, blogging courses, SEO courses, social media courses, and any other courses that you find you need to make your blog successful.
To give you an idea of start-up costs, I put out approximately $2100 my first year. Many people will tell you that's not necessary. But those same people will also try to sell you a dozen affiliate services to help you learn how to blog.
In my second year of blogging, I expect to put out about $2200. I am not making any money from my blog at this time. I am considering those costs start-up investment costs.
There are definitely ways to do it cheaper, especially if you can find someone on YouTube who you trust who offers the services you need.
Don't get discouraged by the potential costs. Just be prepared that you may be faced with unexpected costs or have to consider alternatives for problem-solving and learning.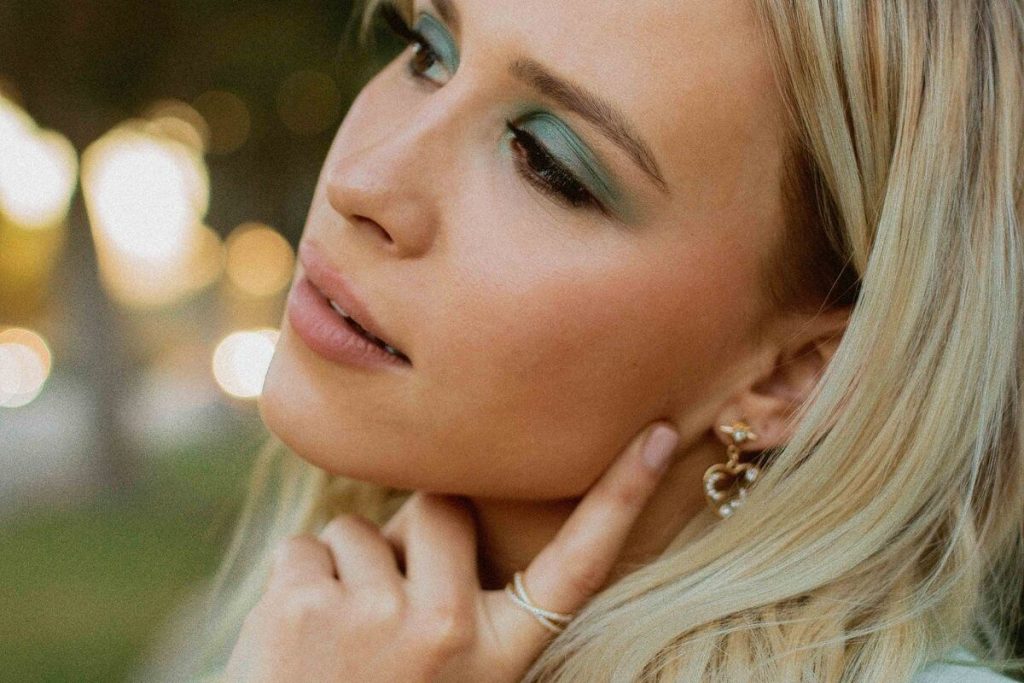 Final Thoughts: Pros and Cons of Blogging
There are so many pros and cons of blogging that I can't fit them all in one article. But I hope the information I've shared here based on my experiences will help you make great decisions on your blogging journey!
One other resource that might be helpful is this article that provides 101 Blogging Terms and definitions to help you understand blogging vocabulary as you move forward in your journey. It can be very complicated to watch a YouTube video or take a course about blogging but feel LOST because you don't understand the vocabulary! Check out the linked article… it's a great resource!
If you have any questions or concerns, don't hesitate to contact me! I will always be honest with you! Plus, I now know quite a bit about the various "experts" and "gurus" in the world of blogging so I can provide you with some insight. There are many good people out there! You just need to be cautious of the not-so-good-ones!
Love to All! ~ Susan
Pros and Cons of Blogging – Let's Be Super Honest! | What is Your Greatest Concern About Starting a Blog?