Pinterest Changes and Why I'm Not Giving Up On It Yet
We know all too well about algorithm changes in search engine and social media platforms. It sometimes seems to come in cycles just to drive bloggers and platform enthusiasts crazy. But after much research and consideration, I've decided to keep plugging away at Pinterest. I'm going to share why I'm not giving up yet even with the most recent (rather frustrating) Pinterest changes in algorithm and appearance.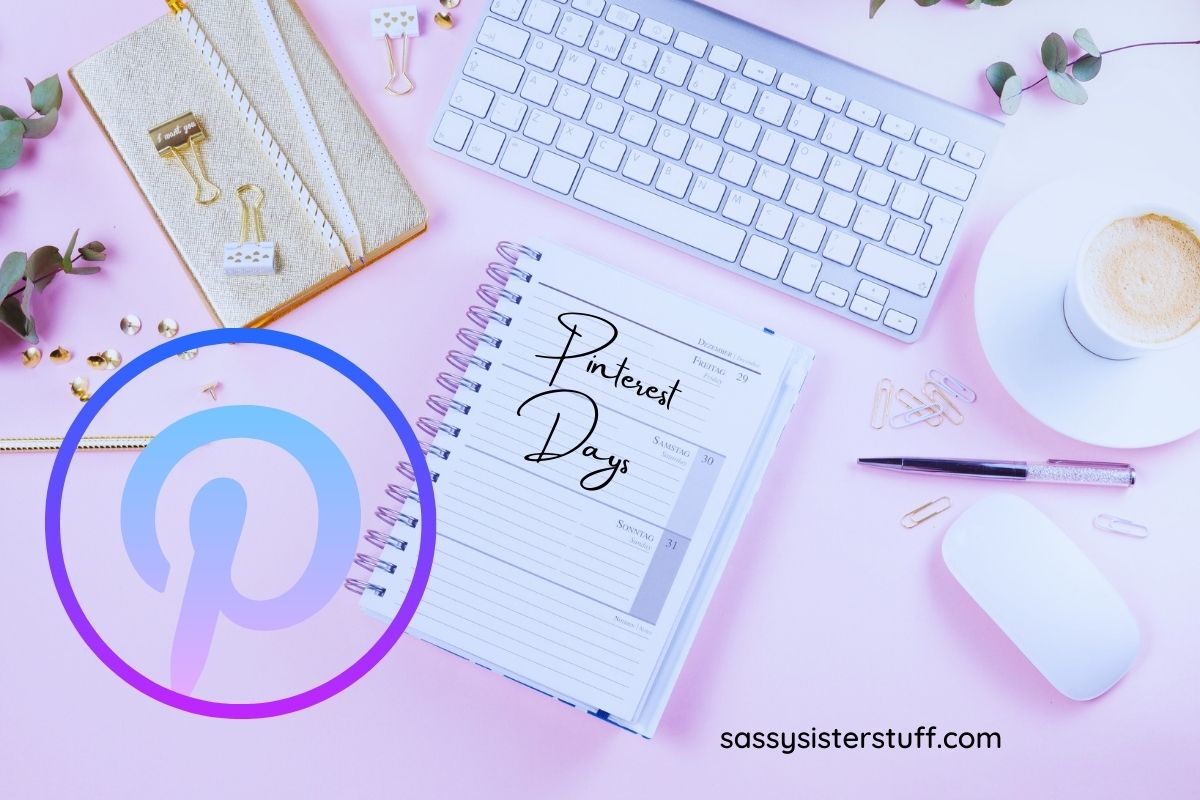 I think you'll find my Pinterest tips, recommendations, and thoughts will help you decide how to proceed with your own use of the platform anytime Pinterest changes are being implemented (like now:).
Of course, the ultimate goal is for ALL users to be successful on the platform. You will always want to know how to best use Pinterest.
Pinterest Marketing Strategies and Content Creators will naturally want to always be aware of any new Pinterest update for their clients.
Bloggers who are promoting a blog post and business owners who are promoting a product often depend on Pinterest.
So let's get moving to see if we can help figure out some of these issues! I absolutely LOVE Pinterest even when they are going through frustrating changes.
Pinterest Changes
What You'll Learn About Using Pinterest
You will learn about these topics in this article:
💜 How to Create a Pinterest Video Cover and How to Do Pinterest SEO Research. Two YouTube videos are below that will provide you with step-by-step instructions for these enhancements to your Pinterest page.
💜 Pinterest Best Practices from a variety of Pinterest experts who are trying to help people survive (and maybe thrive?) the most recent Pinterest changes and how I've decided to deal with my Pinterest account while they are making changes.
💜 Simple Pinterest Tips about how I made the decision to not give up on Pinterest yet.
Hopefully the information I share will help you make a decision, too!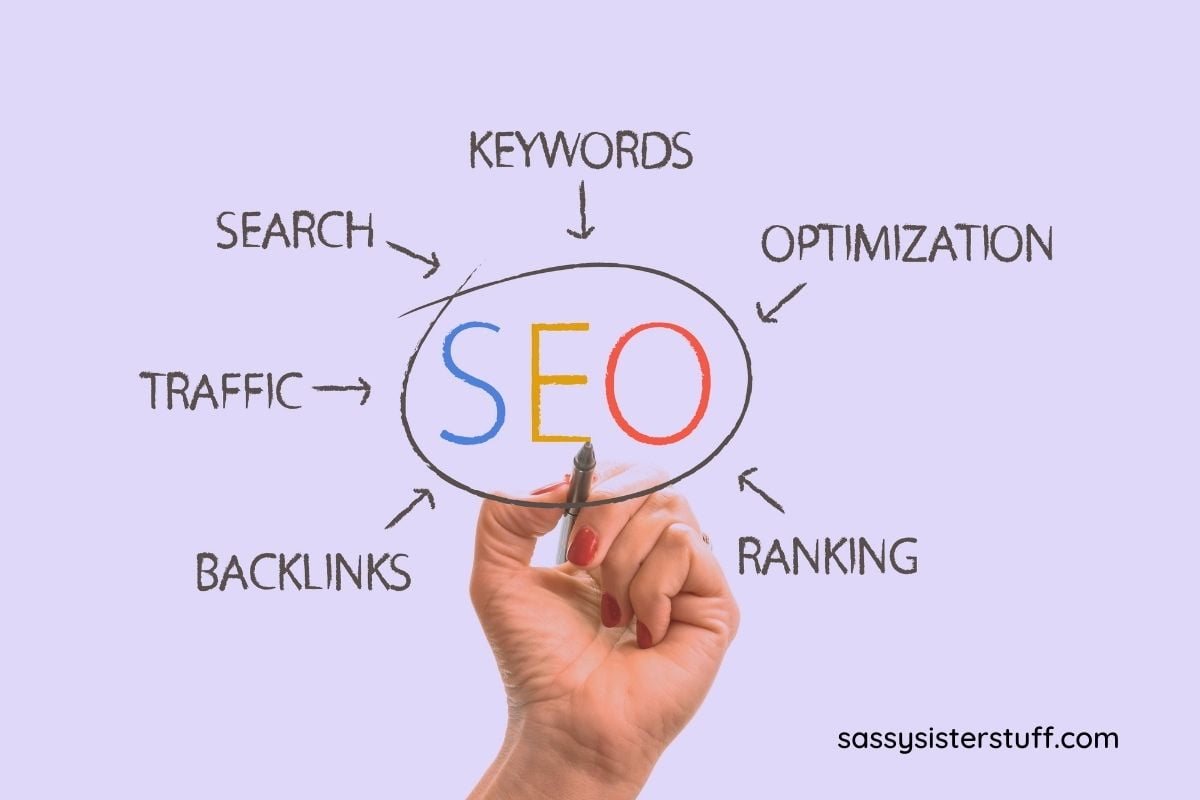 Thoughts About Pinterest
💜 I am NOT a Pinterest expert. I am a long-timer Pinterest user and fan of the platform. Over the past dozen or so years, I've studied the platform and taken courses to understand it. My experience and thoughts are also based on extensive work with Pinterest Customer Tech Support at various times over the years.
💜 Based on my level of knowledge, I believe Pinterest in a Visual Search Engine. You will hear varying opinions about this and I don't argue about it. Some Pinterest experts say it's a Social Media Platform, while others say it's a Visual Search Engine. It has always been a visual search engine to me.
💜 I believe Pinterest is just like any other Social Media Platform or Search Engine whereas they WILL change their algorithm frequently to adjust to their changing business goals, technology upgrades, and changing client use. We've all seen that people learn quickly how to manipulate and "get around" algorithm shifts. Thus, it's perfectly normal for these businesses to make changes.
Important Notice: Please do NOT consider anything in this article a criticism or commentary toward any Pinterest Expert. They are building their own businesses based on what they believe to be true. They should be commended for their passionate and professional business knowledge.
Pinterest Changes Their Algorithm
Does anyone really know how an algorithm works? We know it's a very technical term that seems to have a secret meaning for every social media and search engine platform, right?
Experts and gurus can make educated guesses about what features the algorithm changes "appear" to be favoring and negating.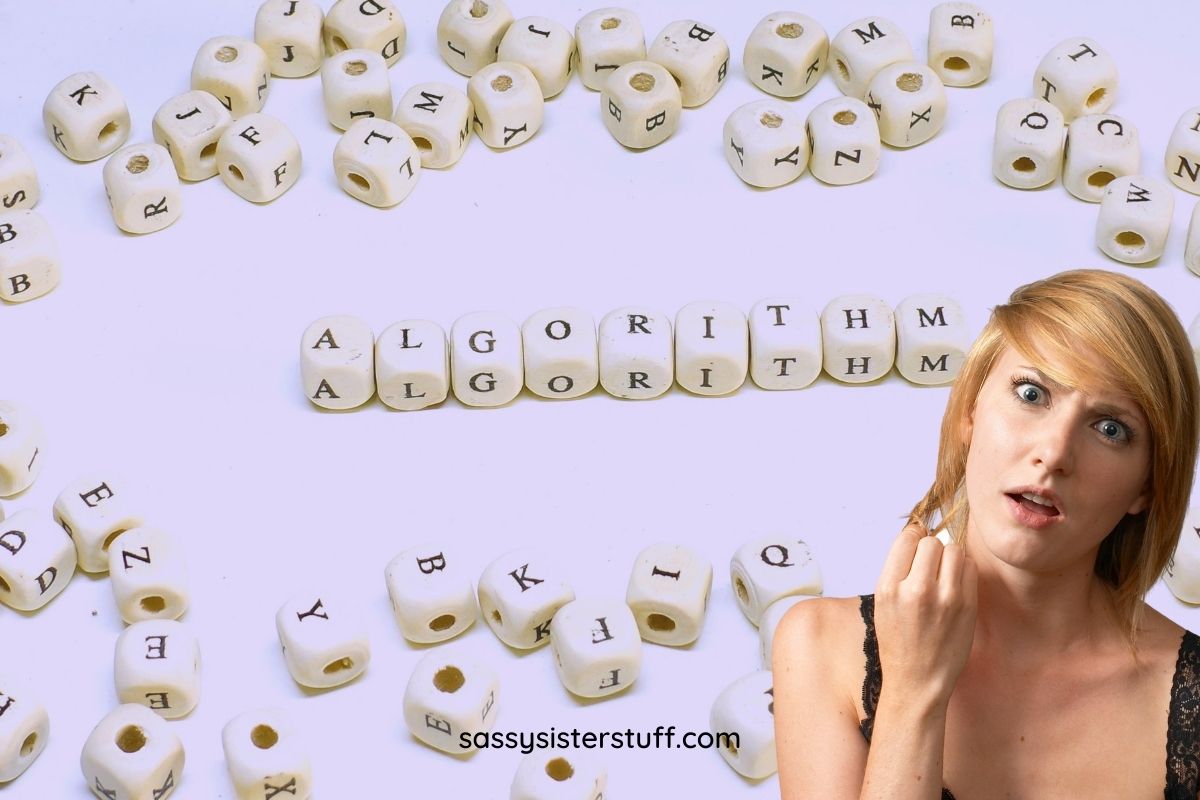 People who actually work with the specific platforms, in this case Pinterest, often share their interpretation of the algorithm changes. In these situations, the information can easily get mixed up from person-to-person. (You know, think about the TELEPHONE GAME we used to play as kids:).
But if you really spend time out there exploring Pinterest Boards, Clubhouse, Facebook Pinterest Groups, Instagram Coaching Accounts, etc. you will find that even the experts vary in their opinions and recommendations.
Since I personally love Pinterest, and it has served my blog well at times, I have spent a lot of time trying to determine how I am going to handle the current Pinterest algorithm changes.
A Few Examples of Pinterest Changes
Sometimes the Pinterest experts don't agree about how to handle Pinterest changes. But we all know everyone is asking what happened to Pinterest.
These are just a few of the conflicting topics I've read and heard discussed by leading Pinterest experts very recently:
Group Boards are no longer being encouraged by Pinterest,
Group Boards are only pushed out by Pinterest if they come from Tailwind Communities.
Don't waste your time with any group boards.
Don't repin other people's pins anymore because Pinterest only wants new pins.
Only repin other people's pins if it serves a purpose for you or your account in some way.
Be conservative with repins because Pinterest may penalize you.
Utilize Story Pins as much as possible because Pinterest likes it when you use their new features.
Story Pins didn't work for Pinterest so don't waste a lot of time on them until they decide what they are going to do with them.
Story Pins have been changed to Idea Pins so be sure to use them the way Pinterest wants them used.
More Pinterest Changes 2021
Other Pinterest changes people are talking about include:
the best time of day to pin on Pinterest and how to pin (personal or scheduler)
whether Pinterest favors accounts that are branded professionally now
how SEO is playing a significant factor in what Pinterest promotes to users
how Pinterest is reading your text overlays so this is increasingly important for traffic, especially over time.
your number of followers doesn't mean anything because Pinterest no longer uses that as part of the algorithm
your account will be penalized if you publish more than 2-3 pins per day to the same board
Last August, I took a class to learn about Pinterest updates. Many of the topics became obsolete during the infamous Pinterest changes October 2020.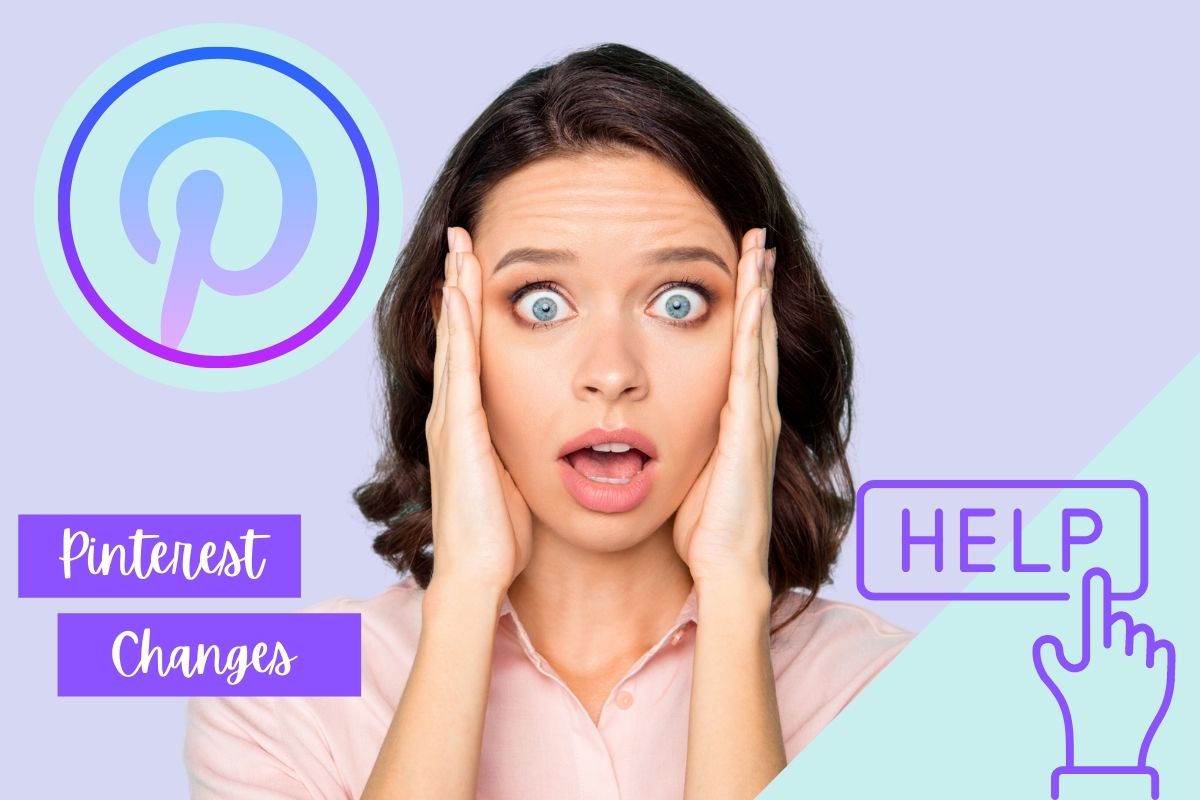 One thing is for certain. We can always anticipate changes that will drive us crazy!
So how do you know what to believe when changes are taking place in a platform?
I believe we listen, read, and learn as much as we can and then make the best decision we can make for our individual circumstances.
Therefore, I decided to share what I've learned so you can make the BEST decision for YOU.
What Happened to Pinterest 2021
NEW Pinterest Layout, Features, and Concerns
Let's make this easy and make a LIST of some 2021 changes:
Keyword Bubbles are gone but can sometimes be found hidden in the Video Section.
Pinterest Analytics are in a constant state of change and are mostly unreliable.
Impressions are often not accurate and vary greatly.
You can no longer put a link in comments or pin descriptions.
Story Pins were introduced and changed to Idea Pins without much user support.
Categories appear to be gone but may be found hidden somewhere.
There is considerably less White Space around Pins and Boards.
Leaving a comment is more difficult than it used to be.
There are inconsistencies in image size recommendations.
You should no longer use hashtags.
Your profile description has to be shorter now.
You can customize your Pinterest Page Cover as an image or a video.
A new Pinterest Algorithm seems inconsistent and confusing to users.
Overall, users are complaining about a drop in Pinterest impressions, saves, and link clicks with the many changes. Since there are fewer places to include clickable links, this makes sense.
Pinterest users who have depended on the platform to grow their online community are often stressed and confused. Some claim to have stopped using the platform.
Pinterest now says SEO keywords should be included in the pin description, Pinterest Board description, text overlay, pin titles, and page description. But as you know, they have removed the keyword bubbles and categories that used to provide support for keywords. Thus, creating more user frustration.
Allegedly, Pinterest now promotes those users who create fresh pins and new content, and pin a few pins daily. You will likely find that consistent branding on your page is beneficial, as well.
Reportedly, Alt Text has become an important component of a successful Pinterest strategy, also. This is consistent with most social media and search engine platforms.
Pin to Pinterest for Later
Bonus: How To Insert Pins (Like Above)
This is a simple way to embed Pinterest pins into your blog posts without having to have a special plugin. Be sure to include Alt Text in your Pinterest pins.
To embed a pin follow these easy steps:
Use the desktop Pinterest version, not the app.
Open your pin on Pinterest.
Click the three dots.
Click "Get Pin embed code."
Copy the code (I always choose the smallest size, but you are free to experiment).
Choose an HTML Gutenberg block.
Paste the code into your block and UPDATE post.
I include 3 pins for readers to choose from just because. If you want to do it this way, these are additional steps for Gutenberg:
Create three separate Pins for your article.
Choose a Paragraph block and put in your wording for Pin to Pinterest for Later.
Next, choose a Column block and select 3 equal columns.
In each column where the + is located, choose HTML block.
Copy and paste a different Pin code in each column.
Preview.
After all three are done, UPDATE your post.
P.S. You have to do this AFTER you have PUBLISHED your article.
Best Pinterest Practices
Based on my findings and research, this is how I'm managing my Pinterest account now:
💜 I created a Video Pinterest Cover so my branding would be consistent throughout my account. You can watch the video below for a complete tutorial on how to create 3 different kinds of Pinterest Profile Covers on Canva.com so your branding is on point. Nicky Pasquier teachers you everything you need to know! She is amazing!
💜 I updated all my boards to ensure they were consistent with my brand and created board covers for them. Each board should have a clear topic. You should no longer have generic board or "Best of… " boards.
💜 When I publish a new blog article, I create 2 fresh pins to link on Pinterest. While I'm in Canva, I also create additional fresh pins for other pages or posts on my blog.
💜 Usually 3 nights a week, I spend about an hour uploading fresh pins that link to various pages on my blog.
💜 The fresh pins are uploaded to an appropriate board and then repinned to other boards from there, if applicable.
💜 Pin titles, pin descriptions, and alt text all contain SEO keywords that I have researched according to guidelines provided by Amy LeBlanc of Levee Road Studio. The video below is Part 2, but Amy has a 6 part series about Pinterest SEO and it's incredibly helpful!
💜 I'm in four Facebook Blogging Groups that do daily activities where we support each other on a variety of platforms. On Pinterest days, I always carefully choose 5 pins from five other bloggers and repin them to my relevant boards. I make sure the pins and the blog article is high quality work.
💜 If I see an interesting on my Pinterest Home Feed, I will occasionally repin it if it's high quality and links to something of value.
💜 I make sure all pins have Alt Text.
Pinterest Tips (About Not Giving Up Yet)
Everything I've shared here is honestly based on a LOT of my own personal research. While I work with a few affiliates, I don't work with any Pinterest affiliates who pay me to promote their product.
I'm sharing with you exactly how I've chosen to handle the Pinterest changes for my own personal growth and wellness. And for my blog community:)
The previous section is exactly how to chose to move forward with Pinterest 2021 until I see more stability in the platform. For now, I'll use spend extra time on my socials and working on SEO for my writing.
I'd love for you to check out Sassy Sister Stuff on Instagram, TikTok, and Facebook. Let me know what you think of our community!
I have about 130 Pinterest followers. Currently, I'm getting about 55K impressions per month. I honestly don't know how many click-throughs I get to my blog because there is no consistent data available. Everything on analytics says something different. But these are more connections than I'd have if I stopped using Pinterest:)
Considering everything I know about the recent Pinterest changes, and the amount of time I used to commit to Pinterest, I have made some changes in the way I use the platform. You probably should, too. But don't give up!
I used to spend several hours, 4-5 days per week creating new content in Canva for Pinterest and repinning pins of value for my readers. Not anymore. After evaluating how to best use my time to build my community and readership, I made some changes.
Sadly, Pinterest was no longer the way to go. I now focus much more attention on Facebook Social Media Groups and SEO research for my articles.
I follow Jana O Media on Pinterest because I believe she delivers the most genuine and accurate advice for Pinterest Tips.
Final Thoughts
I STILL LOVE PINTEREST and will most likely always use the platform! I'm just not spending as much time focused on promoting my blog on Pinterest as I once did.
This is part of what my Sassy Sister Stuff Pinterest page looks like today. I currently have 20 boards. Click on the image to visit the live page.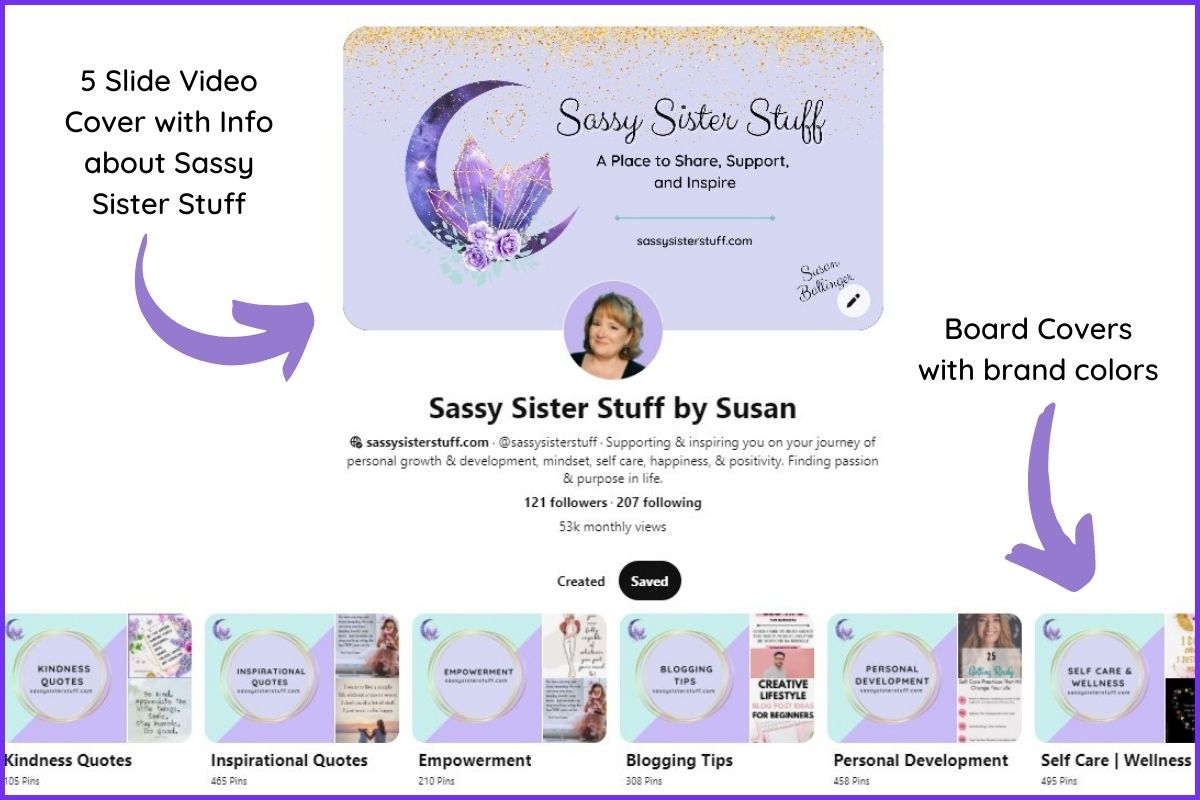 I believe eventually the problems with Pinterest will be resolved. Maybe I have more faith that some users, but hopefully I'm right!
My passion for the Pinterest platform is long-lived and it is my sincerest wish to help you decide how to best use the platform for your own needs during the Pinterest changes of 2021. I wish you nothing but the best!
We've got this, my friend! Keep it all in perspective to maintain your peace of mind!
If you are a blogger, or thinking about starting a blog, you may find these blogging articles helpful.
Pros and Cons of Blogging (Let's Be Super Honest!)
WordPress Design Services That Will Rock Your Business
Things I Wish I Knew Before Starting a Blog
BEST SEO Course for Bloggers (This is an affiliate link.)
If you have found some value in the information I've shared today, please share it with your friends. Thanks!
Love to ALL! ~Susan