Pam Tillis Releases New Music (And it's AWESOME!)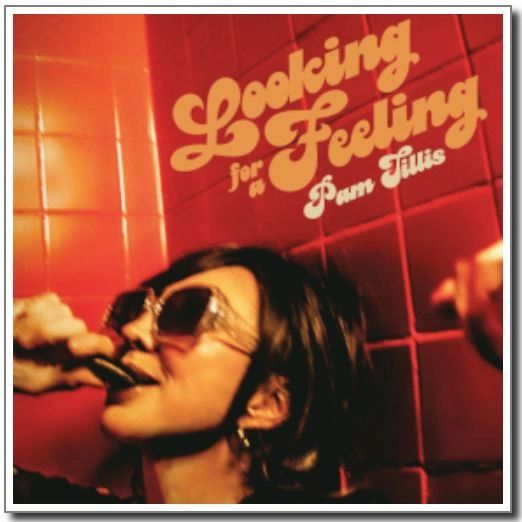 Pam Tillis releases new music and it's awesome!
For any country music fan, this is big news for 2020! But more importantly, this new album creates a beautifully inspirational experience!
This week, I've been pondering many things going on in the world and have felt a bit heavy-hearted at times. But I've put my strategies into place and remained joyful, grateful, and intentional… (you know, that skill of trying to find BALANCE) so I got through the week! ? We've all had those kinds of weeks, right? Then I had a great surprise tonight!
I believe things happen in our lives for a reason; we may not always know the reason; or it might take years to learn the reason, but I believe I happened upon Pam Tillis on social media recently for a reason.
Yes, the Pam Tillis from 1990's country music. ?
Pam dropped a new album today on all streaming services and it is AMAZING!! The album, Looking for a Feeling, definitely has ALL THE FEELS! ? For me, it's been a much appreciated break from what's happening in the news these days! I turned off the TVs and took some time to LISTEN… and REFLECT on her words and music… most of the day.
Due to the current pandemic, Pam and her team had to make adjustments to her album release plans, so she is joyfully sharing her talents with the world on social media. Tonight she held a virtual album release party LIVE from her home and the timing was perfect!
People from around the world were brought together on Facebook, Instagram, TikTok, and YouTube to enjoy an hour of her music from the past, and to celebrate her new music. (I had somehow missed that this "party" was happening, so THIS was my great surprise tonight!)
It usually takes me a while to enjoy newly released music, but this album is definitely one of a handful that I have LOVED right from the first LISTEN! Pam shared her thoughts about the album in a press release recently. "Stylistically, there's so much here that's always been a part of me. It's a story I haven't told on any of my records so far. I wanted work that's as close to true and unselfconscious as possible, to provide access to my heart."
And she seems to have accomplished just that! During her LIVE release party tonight, she played some of her oldies like "Shake the Sugar Tree" and "Maybe It Was Memphis," plus several of her new releases like "Looking for a Feeling" and "My Kind of Medicine." The album includes titles such as "Better Friends" and "Last Summer's Wine." And, a song called "Dolly 1969" really took me back to my childhood years. I can't decide which song is my favorite yet because I love them all! I had Alexa playing the album off-and-on all day! Then I was surprised by her LIVE performance!
Let me share an example of how and why this album has touched my soul and settled my mind today… think about these words from her new song, "Burning Star," written by Pam and her brother, Mel Tillis Jr. (Yes, Pam is the daughter of renowned country artist, Mel Tillis – just in case you didn't know:)
"Hard to figure why things are the way they are, All that I know is we're living on a pebble by a burning star."
Those are DEEP words when we consider everything going on in the world today. We don't know why things happen the way they happen, but we will go on living on our pebble and believing our sun and stars will go on shining upon us.
Our worry and anxiety is not going to change what's meant to happen. So we might as well let our worries go and choose JOY. As Pam said tonight on her LIVE performance, which replaced a formal Nashville album release party, she's going to "make lemonade out of lemons."
Even during difficult circumstances, she gracefully brought joy to the world tonight on platforms that are quite different than what she has been doing for nearly 40 years. Her music was soulful and raw, and she was her authentic self. Her music has withstood the test of time – I believe because she has music in her soul! This new album is certainly a blessing to the world right now!
You can watch her album release party at this link:
https://www.facebook.com/pamtillis/
And, this is an awesome article about Pam and her music. She talks about her life, the thoughts that went into each song that she helped write on the album, and her musical influences. https://www.wideopencountry.com/pam-tillis-looking-for-a-feeling/
If you are able to check out Pam's new music, let me know what you think! ? I think you'll enjoy it!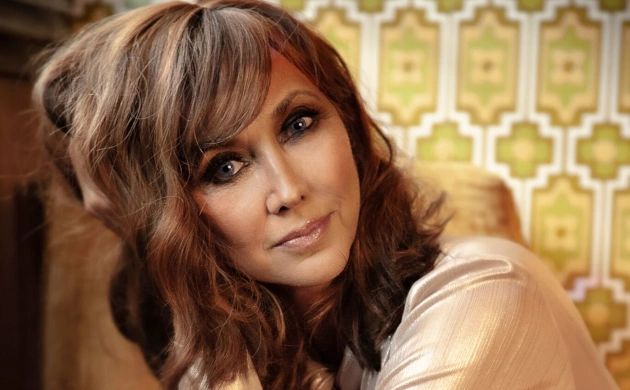 For another post about music inspiration, click here to read Songs that Empower Women.
Love to All! ~ Susan
Pam Tillis Releases New Music | What's Your Favorite Pam Tillis Song?