Beautiful Lessons on Mother's Day: Little Things
I learned some beautiful lessons on Mother's Day this year and I decided to briefly share my story with the hope that someone else benefits from my experiences.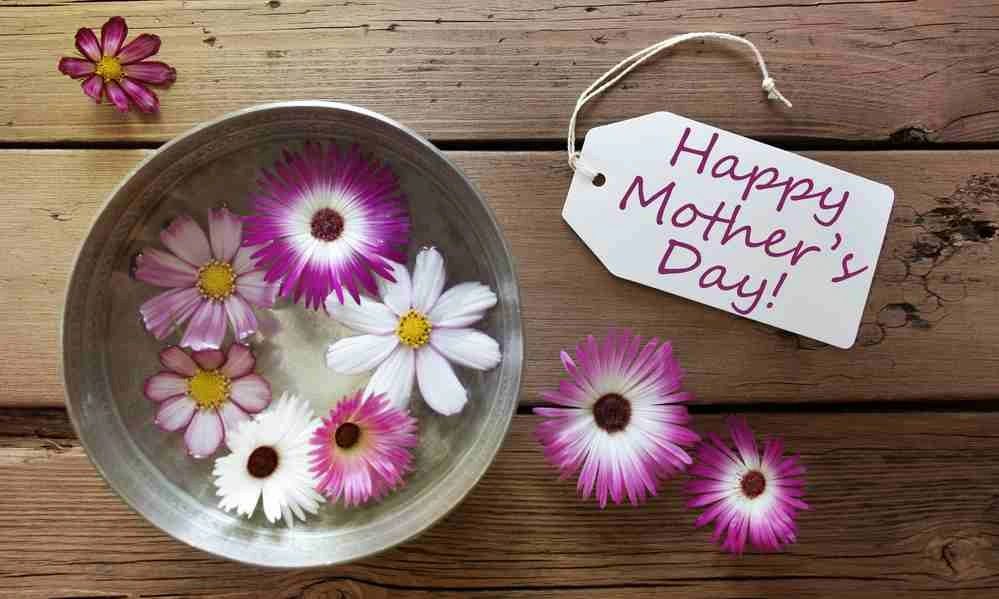 Lessons on Mother's Day: Little Things
Sixty-one years ago today, Mother's Day 1959, I entered the world! Nine times since that day, my birthday has fallen on Mother's Day. Today was one of those special days!
Due to the world pandemic, I have been quarantined just like everyone else, and I have only seen my children and grandchildren at a distance during the past two months.
It has been a difficult time for everyone, but today, I celebrated with my family by via social distancing protocol. It was quite different than usual.
Usually we celebrate birthdays and special occasions with a big family gathering of siblings, cousins, parents, grandparents, and even friends. But this year was obviously quite different.
Admittedly, I was feeling a little down about it being my birthday and Mother's Day because we weren't going to be celebrating like we always have.
But we made plans for outdoor visits with both of our children and their families, using pandemic safety protocols, for a brief visit at each of their homes.
The sun was shining and the temperature was a cool 64 degrees. My husband, David, and I first celebrated with our son's family at their home mid-afternoon.
We watched our grandson do scooter tricks while we sat outside and soaked up some rays of sunshine. Our granddaughter and I made our first TikTok video together – dancing the Macarena!
We played with our two granddogs – Bowser and Max – the cutest little guys ever. Our son used his new grill to make some delicious burgers and his wife made delicious sides. We laughed, reminisced, and talked about the future.
Later, we went to our daughter's home and visited with her, her husband, and our granddaughter. We loved on their kitty cats inside and then we sat outside on the deck as the sun began to set and played with our other two granddoggies – Jax and Ghost – the cutest big guys ever.
Our granddaughter and I made our first TikTok video together – dancing the Macarena! (Yes, another granddaughter – same dance.)
Our daughter made my favorite dinner – Stuffed Green Pepper Casserole – like she has done on my birthday for several years. Due to the social distancing rules, she made a to-go bag so David and I came home and enjoyed a quiet birthday dinner. Traditions are a wonderful part of celebrations!
After dinner, I returned calls and messages from my Dad, my Sister, my Mother-in-Law and numerous other friends and family who sent messages to wish me Happy Birthday and Happy Mother's Day. My heart and soul was warmed by all the love.
I did not realize this year I would learn beautiful lessons on Mother's Day.
Since my Mom died in 2013, Mother's Day and my birthday have never been quite the same anyway. I have my own children, grandchildren, and family who celebrate with me every year, but it's still different.
It's different in a way that is hard to put into words. But throughout the day today, I realized exactly how blessed I am and it turned out to be a wonderful day. It was a matter of perspective. And gratitude. I had a mindset shift today. I learned beautiful lessons on Mother's Day.
It was the little things that made it a great day! It was different than any other Mother's Day in my lifetime, but we still made it a special day! We weren't all together this year for the first time ever, but we made it work. And we enjoyed being together in a manner that kept everyone safe.
It was the sunshine and the breeze, the smiles and dancing, the silly dogs and cats, the good food that we usually take for granted. The peace and relaxation. And even knowing we were keeping my elderly father and mother-in-law safe by not getting together was reassuring and affirming.
(As I sit here typing my thoughts, my wonderful husband just surprised me with an ice cream cake for my birthday! How sweet!)
I've come to realize in recent years that an attitude of gratitude can make a huge difference in this thing called LIFE. We cannot always control what happens to us, but we can decide how to react to it. And there is always something in life to appreciate – even little things like sunshine, pets, and ice cream cake!
Today, was a perfect example of how gratitude can impact us! I had MUCH to appreciate. And it turned out to be a glorious day!
What are your little things?
For more inspiration about life, check out my new articles and pages of Inspirational Quotes and Words of Wisdom.
Do you know the origin and history of Mother's Day? The History of Mother's Day is very interesting and tells the history of this day! Check it out!
Thank you for visiting! I appreciate your support!
Love to ALL! ~Susan
Beautiful Lessons on Mother's Day: Little Things | How Do You Celebrate Mother's Day?