Is Homeschool Better Than Distance Learning for My Family?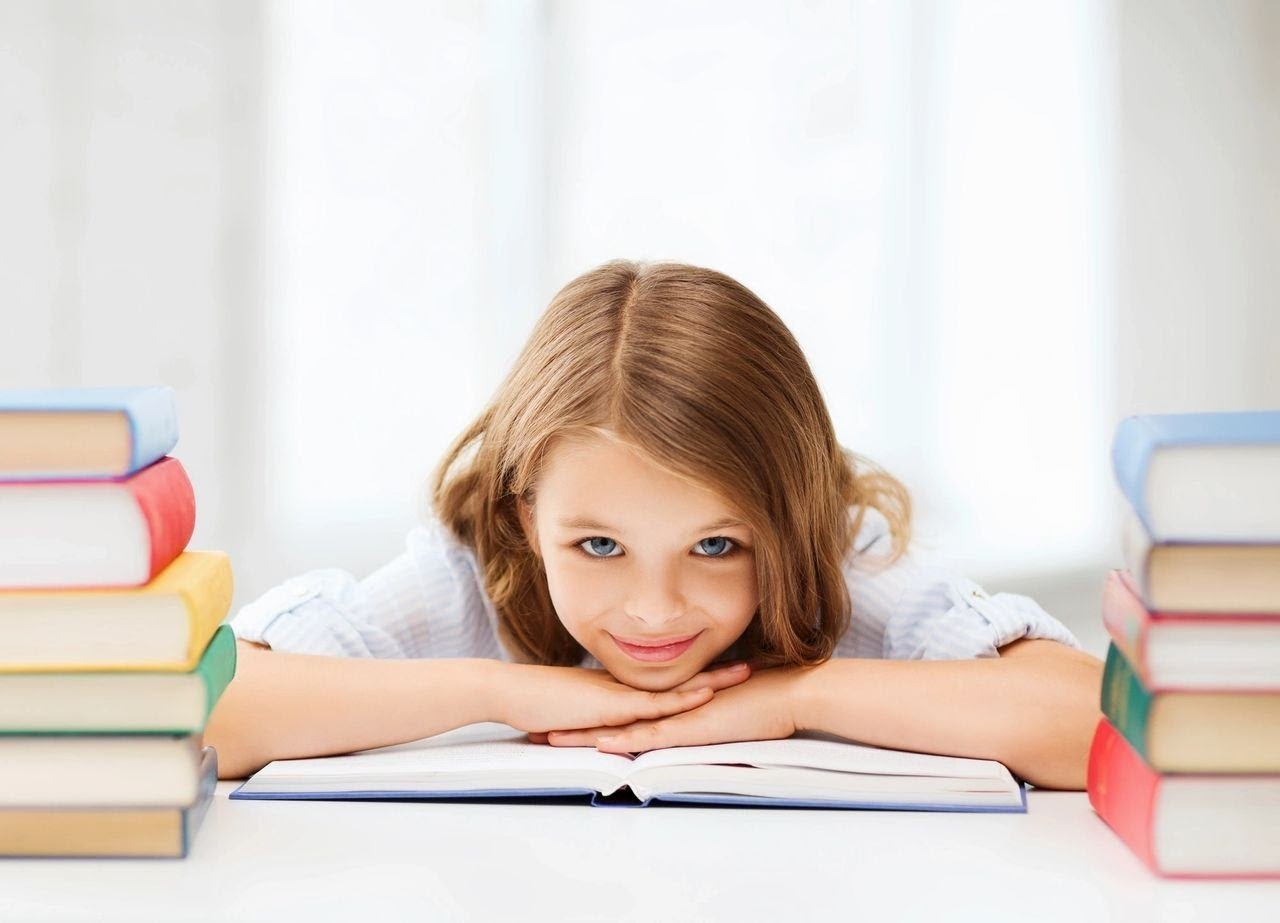 Many parents are asking themselves is homeschool better than distance learning for my family during the pandemic. Millions of students across America are struggling significantly with distance learning programs and parents are equally as frustrated.
The decision to homeschool during the pandemic is at the forefront of parents' minds everywhere. Homeschool may be worth serious consideration for your family even if you have never considered it previously.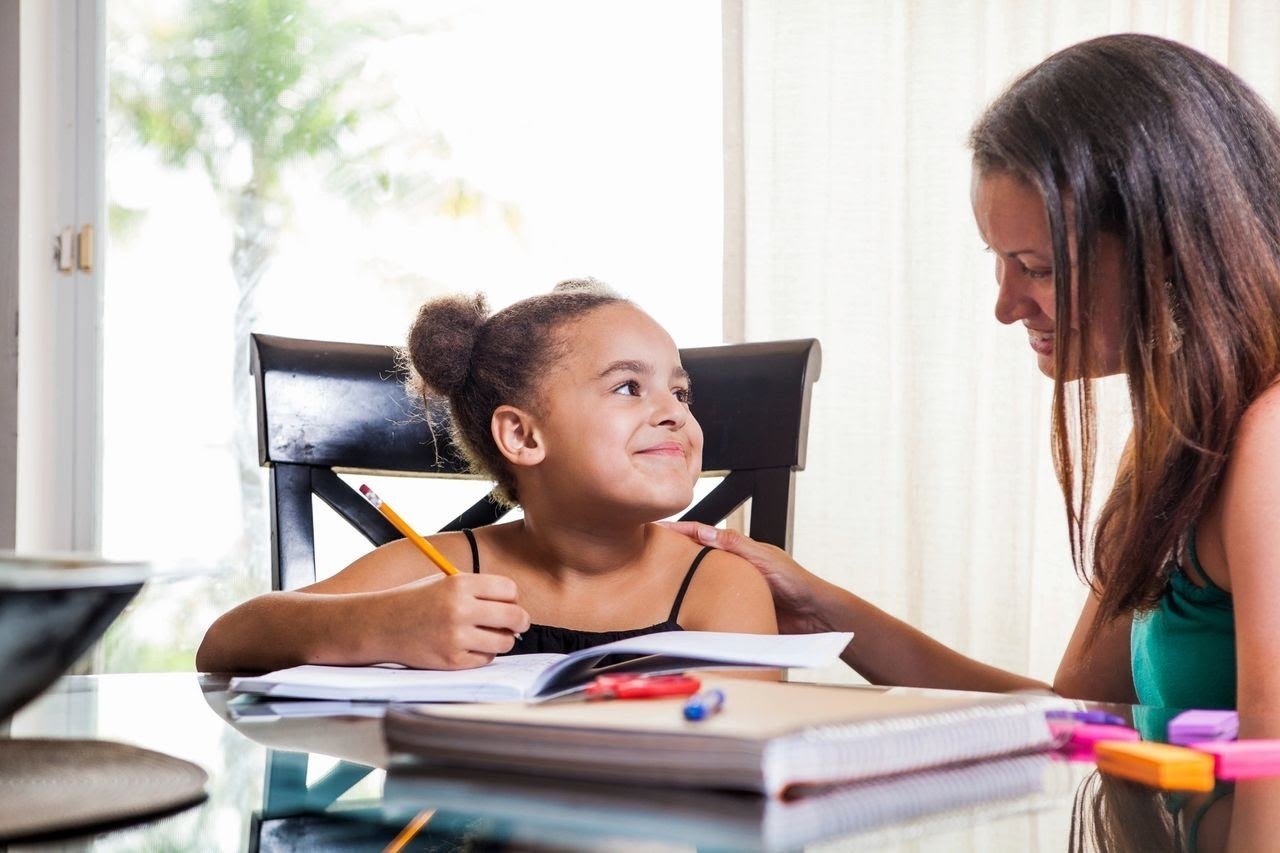 What's the difference between homeschool and distance learning?
You should consider some important differences when asking "Is homeschool better than distance learning for my child?"
What is Distance Learning?
Let's start by making sure everyone understands the difference between homeschooling and distance learning. Distance learning is a term that schools, or school systems, use to refer to the educational programs they have developed for students during the Coronavirus Pandemic of 2020.
It will be helpful for you to know some common alternate terms such as remote learning, blended learning, and hybrid learning – plus, many others.
Regardless of what we call it, they all refer to an educational learning model that has students learning away from a formal classroom – via technology – with educators teaching via video programs like Zoom, Google Meet, and Microsoft Teams. The teachers continue to be responsible for curriculum, grades, and timelines as designated by their school or district.
Distance learning is commonly considered ONLINE learning, with hybrid models using a combination of online learning and traditional learning in classrooms.
What is Homeschooling?
Homeschooling is quite different. However, it should be noted that many parents are referring to their children's' distance learning model as "homeschool" during the pandemic.
You should not confused the terms when seriously considering the best learning option for your children. Some people also refer to homeschool as home education. It is the education of children at home or in a variety of places other than a school.
For example, many homeschool parents choose public libraries and field trips as part of their homeschool program.
Major Differences Between Homeschool and Distance Learning
The most important difference is that parents are responsible for the content and curriculum their children use for their academic program.
So when asking is homeschool better than distance learning for my child and family, it is essential for parents to fully understand the big picture.
Parents may purchase entire homeschool educational programs that they feel meet the needs of their children; or, they may also join homeschool communities of families that work together to teach their children; and in many places, parents can even develop their own curriculum and educational plans for their children.
There is a very wide variety of accountability requirements by state and district and parents need to work with their school district as they transition their children from a traditional school model to homeschooling.
But with homeschooling, parents are solely responsible for educating their children.
Homeschool for Special Needs Students
There are many complex laws pertaining to students with special needs/disabilities that may impact some aspects of homeschooling.
You should be very familiar with these laws and rights because they need to be considered on a case-by-case basis with your child's school district when considering is homeschool better than distance learning for a special needs student.
Related Articles:
See the Able, Not the Label: Mallory Paige Designs.
Popcorn For The People: Employing Adults with Differing Abilities
Employing Adults with Differing Abilities: Johns Crazy Socks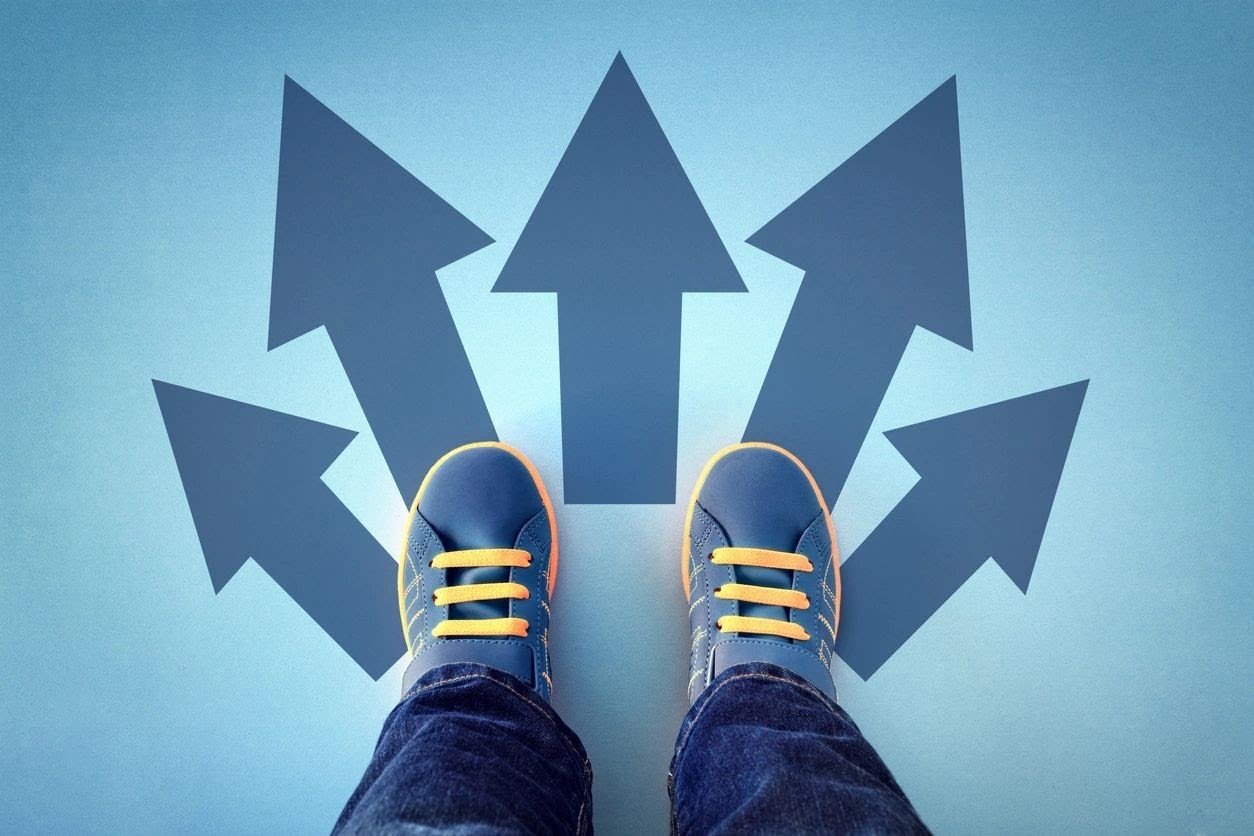 Making a Decision to Homeschool or Not
Even for the most informed parents can find this decision to be daunting. I was an educator for 30+ years – a general educator, special education, and school administrator. I worked in public schools for all but 1 year of my career. And I homeschooled my son for half of his tenth-grade year.
Specific circumstances lead our family to decide homeschool life was our best option at that time. In fact, we made the decision based on the best interest of our son.
What is in the Best Interest of the Child?
That is ALWAYS the ultimate question – what is in the best interest of the child? My son was struggling with his current educational setting; he was very successfully playing sports both recreationally and intramurally; he was extremely social; his school was a wonderful place for many students – but not him. After many struggles, he wanted to transfer mid-year to the school his sister attended.
Unique Issues for High School Students
After much family discussion, we decided a half-year of homeschool would be the better alternative prior to starting eleventh grade at our local high school.
I worked with our district to develop an educational plan that met the requirements for homeschooling and allowed him to earn high school credit during the time he was being homeschooled.
I homeschooled him for the second half of his tenth-grade year while I taught Special Education full-time and completed a master's degree in educational leadership.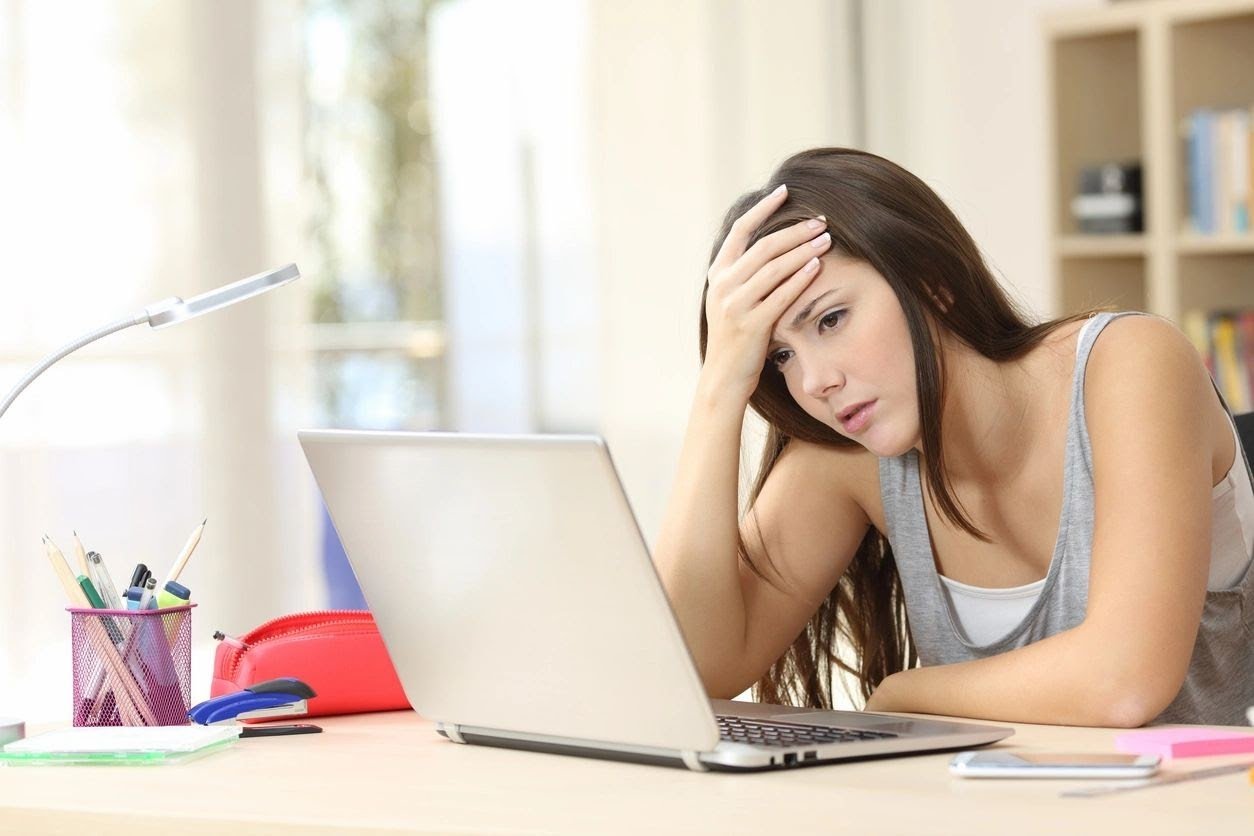 High school seniors may be particularly frustrated about distance learning because they are potentially missing out on some of the best times of their lives. Read "A Letter to Graduates" here to help seniors gain some perspective about our current situation.
How to Make the Decision to Homeschool
What goes into making a decision to homeschool? When considering is homeschool better than distance learning for my child, I suggest you start by asking yourself some questions:
Is the current situation (distance learning) working for my child?
Is my child able to follow along and complete his/her assigned work independently?
Are the online class meetings/lessons productive, well-organized, and respectful?
Is my child enjoying the online class meetings/lessons?
Does the teacher maintain a sense of control within the online learning environment?
Is my child able to sit at a computer for 4-6 hours a day without negative health consequences? (headaches/migraines, anxiety, frustration, mental fatigue, anxiety, mood swings, etc)
Is my child sleeping normally during this world crisis?
Is my child's mood normal during this time?
Does the distance learning model meet my child's educational needs?
Are teachers and support staff available to my children and/or me if we have concerns?
Is the district being responsive to community concerns about the distance learning plan and making appropriate changes to meet the needs of parents and students?
Is distance learning disrupting our family's life and creating chaos that causes stress and upset?
More Thoughts to Ponder
How much time are we spending (outside of the designated school day) helping my child succeed or helping my child develop coping skills?
How often do my child and me end up in tears? Yelling at each other? Throwing tantrums?
Can our family spend quality time together without the interference of distance learning challenges?
Are other families homeschooling during the pandemic because of problems with distance learning?
Do we have the resources to homeschool?
Can we locate the resources necessary to homeschool?
Would we have help with homeschooling if we needed help?
Make a pros/cons chart. What does our pros/cons chart for Homeschool vs. Distance Learning look like?
How is the technology working for online learning?
Has the district provided our child with what they need to adequately participate?
Do we have adequate home Internet services to maintain a long-term distance learning program?
Overall, how is our family handling the stress of the pandemic, social unrest, and political strife in our world?
Overall, how is our child handling the stress of distance learning?
What opportunities will my child lose if I homeschool?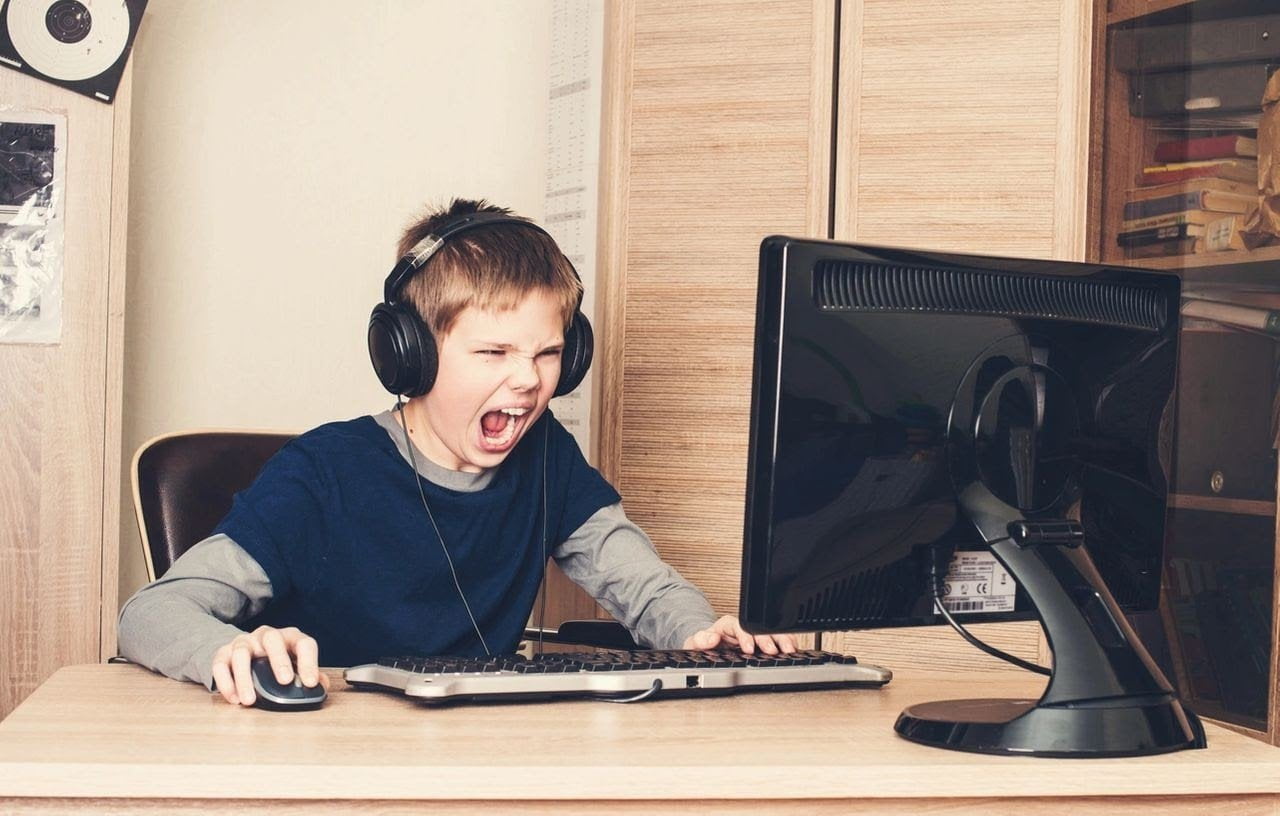 Each Child is Different
You may need to ask yourself these questions about each of your children. Or, you may only consider these questions on an as-need basis for your children who are struggling.
But sometimes when one child is struggling, the whole family is struggling.
It Should Be a Family Decision
I see many families who are stressed, confused, and angry about the way their school district is handling distance learning. Parents are also upset about the uncertainty of our world with the pandemic. Many are also concerned about money, jobs, older family members, illness, and many other issues.
Children are unsettled because they are not seeing their friends regularly, they are sitting in front of a computer screen many hours a day, and they are not living normal lives.
Making a decision to homeschool may offer your family much needed relief! But there is a LOT of information to take into consideration as indicated by the in-depth questions above.
Distance Learning is Not for Everyone
Children who have 504 Plans or IEPs may find distance learning too difficult. Or children who suffer from anxiety or ADHD may be struggling.
But some children who never struggled in school may find that this kind of learning simply does not work for them.
Everyone is responding to the pandemic in different ways so there is clearly much to consider.
It Does Not Have To Be Stressful
If you are feeling at a loss with distance learning, LIFE does not have to be this way!
Homeschooling takes 2-hours per day, 5-days per week. It has built-in flexibility for doctor appointments, family responsibilities, emergencies, etc.
Typically, you only check in with the designated district coordinator 1-2 times per school year. Field trips to historic places can serve as educational lessons that are fun, family-oriented, and provide hands-on learning for the whole family. YouTube videos about fascinating places all over the world can substitute for travel (while we cannot easily travel due to the pandemic) and replace reading a chapter about Canada in the Social Studies book.
Educational websites are designed to be fun, learning experiences that do not have to be completed on a designated time schedule. There are so many alternatives to distance learning!
While you are considering homeschool or distance learning, take into consideration all the above information, but most importantly, what is in the best interest of your child and your family?
Is homeschool better than distance learning for your child and family?
Family time, especially outdoors, is essential to healthy living and a balanced, happy life.
Some Key Facts about Homeschooling
You may find these THINK ABOUTS helpful, as well.
Time Commitment
Did you know you do not have to commit to homeschooling for any length of time?
If you choose to homeschool today, and the pandemic suddenly comes to an end next week and schools return to normal, your child can return to school.
He/she will not be behind because distance learning has already been proven to have limited impact on learning.
Everyone is Frustrated
Teachers, administrators, and support staff are sensitive to your child's needs and frustrated but are often simply unable to meet their needs under the circumstances of distance learning.
Teachers are equally as frustrated as parents and students. Please do not be too hard on them. They are doing their BEST, too!
It is up to you to do what is best for your child right now! Homeschooling during the pandemic may be the best option for your child and your family.
There is no need to be angry at the district or frustrated with teachers. It is what it is, and we must make the best of our options. Thankfully, homeschooling is one of them.
Homeschool Costs
You do not need to invest a lot of money into a homeschool program. (Unless you want to?)
You can look online for workbooks, novels, biographies, educational websites, YouTube learning channels, and other educational materials to get started.
There may also be community homeschool programs that you could join in your area. There is no perfect science to developing a homeschool plan for your child.
The time you spend with your child will provide the most benefit during this crazy pandemic life.
Do Not Forget Physical Activities
Be sure to get outside with your child for physical education. Develop a walking plan, a running plan, or maybe even a swimming plan. Go hiking in the nature preserve near your home.
Get together at the beach with other homeschool families (social distancing-style, of course). There is so much to do in this great world and doing it outside is the safest way possible right now!
Students who participate in sports, dance, gymnastics, etc. are also fulfilling their physical education requirements.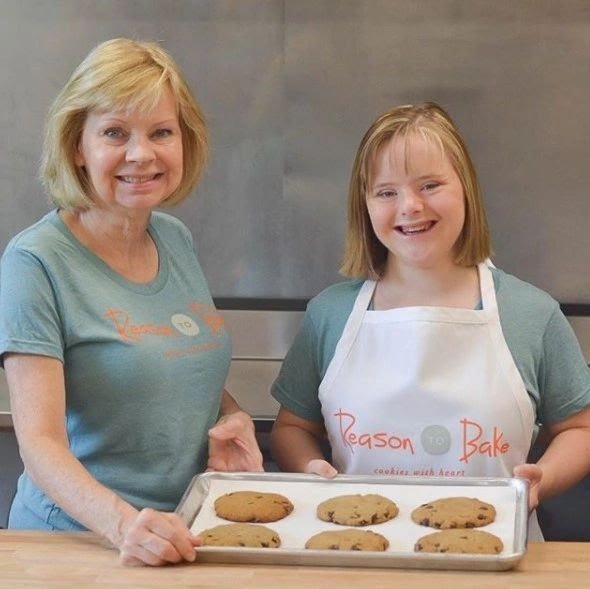 Daily Life Skills Are Important, Too
Incorporate lessons into your daily routine! Cook with your child. Help him/her learn to read recipes and use measuring tools.
You can help your child learn about Earth-friendly cleaning supplies by studying ingredients and learning what damage can be done by chemicals in cleaning agents.
And learn about measurement and construction by building something in the garage.
Learn how to do something NEW and FUN – go to your local craft store and pick up some materials to learn to make jewelry for holiday gifts! There are so many ways to incorporate learning into your typical day!
Every Child Is Different
You may need to ask yourself is homeschool better than distance learning for each of your children. It may or may not be. That is perfectly okay!
One of your children may be doing great as a distance learner sitting at a computer. Maybe he is not distracted by the noise from an online classroom where the teacher has poor classroom management skills. But your other child ends up crying in her bed before the class is over because she cannot learn anything in that class!
There is no rule that says you must homeschool your whole house full of children!
Ideas for Working Parents
If you are working full-time and do not know how you would fit 2-hours of teaching/learning into your day, consider this option:
Plan 5-days of learning activities each weekend. Sit with your child on Sunday night and go over what is expected each day AND by the end of the week. Worksheets to be completed, story chapters to be read, chapter summaries to be written, YouTube videos to watch and summarize, lessons to be completed on the math website, a recipe to be rewritten onto a recipe card for your recipe box, a personal essay to be written about your child's favorite recreational activity, a diagram of your neighborhood to be drawn, and a model of your house to be built out of Legos.
Each night during the week after dinner, take 15-20 minutes to review what was done during the day. Answer any questions.
Make sure your child is doing his/her best work and has a great attitude! Adjust plans if your child is struggling with something. Make sure the assignments for the next day are fully understood. And voila! All is done for today!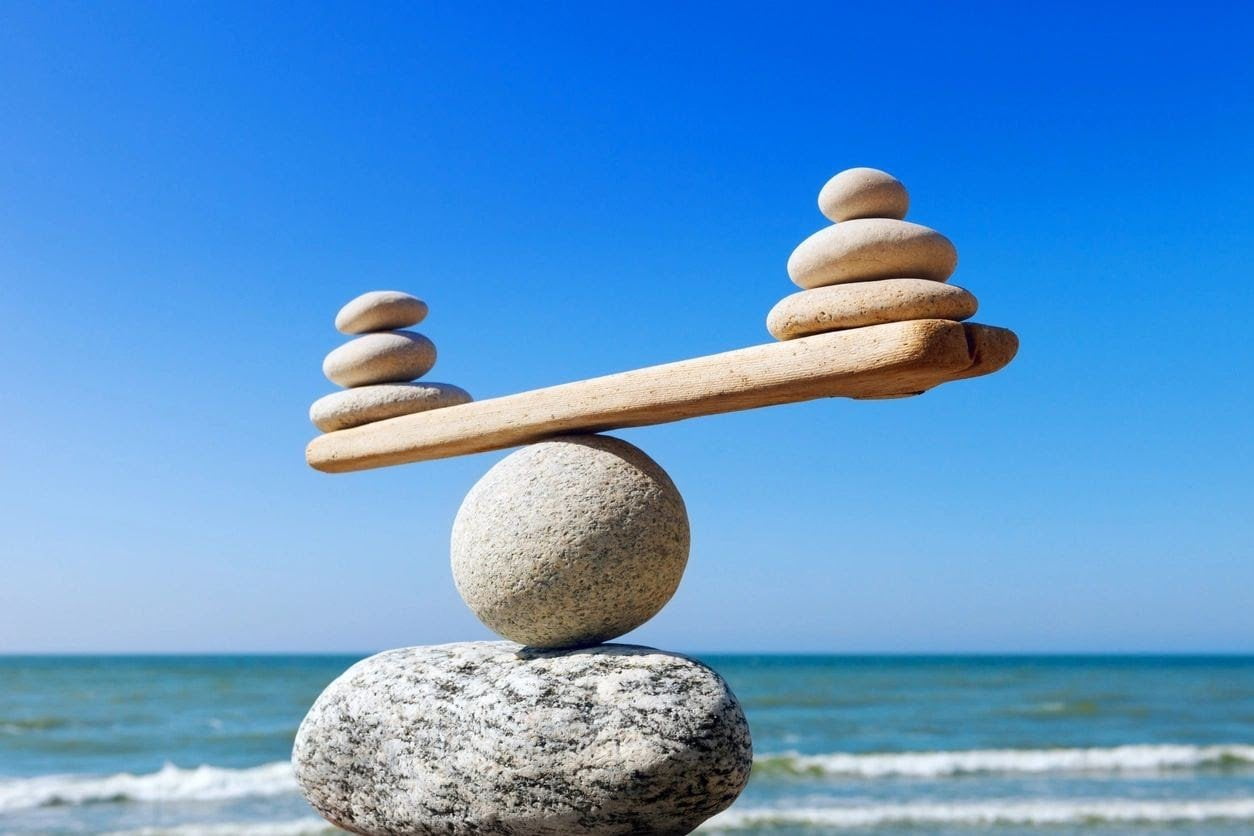 Final Thoughts: Is Homeschool Better than Distance Learning?
I am not typically a proponent of homeschooling. Instead, I am an advocate for FAMILY TIME!
Busy work is not an appropriate distance learning objective but I see it a lot in distance learning. This is only adding stress and chaos to an already stressful situation.
If you have a child who is struggling with distance learning, please ask yourself – homeschool vs. distance learning – which is best for my child?
The time you lose with your child who is suffering from anxiety and frustration due to distance learning can never be returned to you.
The time your child suffers, can never be replaced. Is homeschool better than distance learning for your child?
Distance learning and the pandemic could trigger negative emotional affects, as well as keep your child in crisis for months.
Research indicates the amount of learning that happens with distance learning is minimal.
You could make the choice to homeschool and leave everyone in a healthier, happier place. Find the right balance for your family. You can always change your mind!
Give it some thought! Do what is best for your child and your family. But remember it is only 2-hours per day and it is not forever!
So is it going to be homeschool or distance learning for your family if this pandemic continues longer than originally anticipated?
Best of luck in your decision!
Love to All!   ~ Susan
P.S. If you would like additional information, this is a very interesting article written by a working parent who also homeschools: Distance Learning Isn't Working.
Is Homeschool Better Than Distance Learning for My Family? What Are Your Thoughts at This Point?