7 Tips to Safely Enjoy the Holiday Season During the Pandemic
With so much controversial news about the pandemic and vaccinations, many people are wondering how they are going to enjoy the holidays with their families again this year. Use these 7 safety tips to enjoy the holiday season while the world is still trying to figure out how to deal with the pandemic.
As you know, fear of the global pandemic is a difficult situation to handle. You are going to want to do what you can to enjoy the holiday season but reduce your chances of getting sick.
In order to have worry-free holidays, there are a number of precautions that can be considered during the coming months when we are celebrating Halloween, Thanksgiving, and Christmas. Get your family and friends on board with these ideas so everyone can be involved in the decision-making.
7 Tips to Safely Enjoy the Holiday Season During the Pandemic
1. Use Caution
Use caution and follow recommended guidelines whenever possible for you and your family. The holiday season is an exciting time of year; there are parties, gifts, and lots of delicious food. But it's important to follow guidelines with so many special occasions happening in the next few months.
The Centers for Disease Control and Prevention (CDC) recommends that especially during the holidays you take caution to avoid spreading germs. First, try not to touch your hands to your face or mouth. Secondly, if you are sick, do not prepare food for others. Thirdly, drink plenty of fluids and get enough rest. Finally, if you are sick, please take extra precautions to stay away from the elderly and immuno-compromised folks.
You are probably aware that the CDC and Food and Drug Administration (FDA) are not always on the same page about vaccinations, boosters, and such. Use the information provided on websites and main stream media to make the best decisions for your family. These is no one right answer for everyone.
You may also want to discuss your personal situation with your family doctor. As each of us have different health issues, and age seems to play a factor in illnesses, your family doctor can also provide a word of caution and advice about how to enjoy the holiday season.
You can click on the link to visit the CDC website for updated holiday tips and other pandemic information to ensure you have the most current information.
2. Communicate Clearly and Openly
Make sure everyone has a clear understanding of each other's concerns, wishes, and expectations for each holiday.
For the holidays, do you communicate with your family and friends about how you would like to spend time together? If you don't, feelings can get hurt and relationships can be damaged.
Here are some tips on how to communicate in a healthy way:
1) Communicate openly about what is most important to each person.
2) Express gratitude for what everyone does for one another.
3) Communicate clearly and honestly about concerns and expectations.
Communication is especially important during the holidays when family dynamics can be fragile. It's essential to be transparent with your family about your holiday expectations and how to get everyone on the same page. And while dealing with the pandemic, there are added worries and concerns.
So be sure to communicate with each family member clearly to avoid misunderstandings about how to enjoy the holiday season together.
3. Show Empathy Toward Others
Be empathetic toward others and remember we all deal with challenges in different ways. We need to empathize with each others' struggles and remember that we each have different coping mechanisms when under stress.
We must show empathy toward others by providing encouragement and listening without judgment while making plans and preparations to enjoy the holiday season. There is no place for anger or frustration when we are demonstrating empathy toward others.
The pandemic is a worldwide event that has taken many lives and impacted the health of many people.
No one person can relate to another person's experience or perspective, which is why it is important to be empathetic and understanding.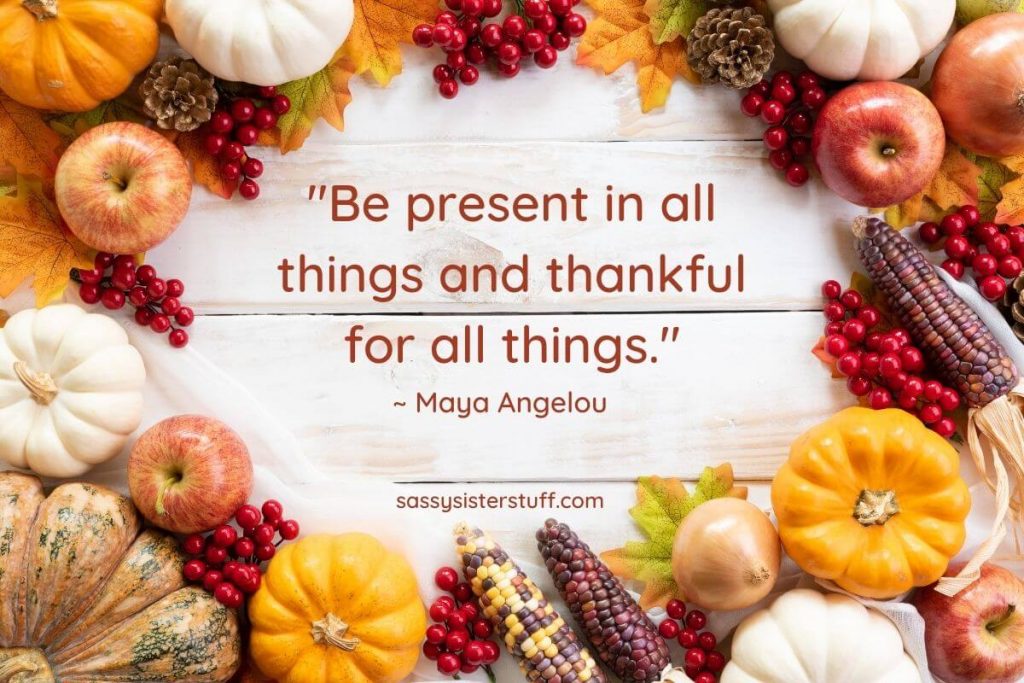 4. Practice Self-Care Habits
Follow your regular self-care routines to stay healthy – mind and body. Don't let the chaos of the season diminish your needs.
The holiday season is a time of high stress and activity for most people. It requires a lot more self-care. It's more important than usual to practice your regular routines to maintain a healthy mind and body.
The holiday season is a time of year that many people feel the need to overcommit. There are so many traditions and obligations that it can be difficult for people to find themselves amid the flurry. Plus, during the pandemic, we have additional stressors and worries.
The following is a short list of ways to practice better self-care in the upcoming months:
1) Drink plenty of fluids – water, tea, soup, juices.
2) Eat nutritious foods like fruits and vegetables with lots of vitamins and minerals.
3) Get plenty of sleep.
4) Schedule some quiet time into each day so you are not over-extending yourself.
5) Dress appropriately for the weather. It changes often during these upcoming months, so make sure you are wearing appropriate clothing.
Related Article: Short Sweet Christmas Messages to Warm Your Heart
5. Be Understanding and Accepting During Stressful Times
We create less stress for ourselves when we accept what's happening around us without anger or resentment. Be accepting of other's behaviors, actions, and words. They may be acting out of stress.
Stress during the holidays is inevitable. Don't let someone else take away your happiness by their actions or words. Try not to judge them or make light of what's happening with them. Again, you don't know their exact situation and how the pandemic has affected them personally.
It takes more strength to acknowledge someone else's pain with understanding than to disregard it or be nasty. Reacting in a negative manner does not help the overall situation.
Plus, if you maintain a cozy mindset of peace and happiness, their behavior will not negatively impact your holidays. You will find it easier to be understanding and accepting of any problems.
Pin to Pinterest for Later
6. Get Creative with Planning
Consider innovative ways to celebrate – it may be different but it can still be special! Last Christmas, we spent the afternoon Zooming with family from right here in our own town, and as far away as Tennessee and Washington State! We created a perfect way to enjoy the holiday season together!
You may not be able to get together like you've traditionally done for a hundred years. But with a little planning, you can set up technology for everyone and spend time on Zoom together.
If everyone is not comfortable getting together in person, you can share food among houses where no one is sick.
I've actually prepared Easter dinner and Christmas dinner for three households and delivered it during the worst of the pandemic in 2020! It was actually quite fun! My husband and I worked in the kitchen together for a couple of days and labeled everything for each house. We had food laid out everywhere!
We boxed it up on the holiday and delivered it! We got to see all of our grandchildren while sitting in their respective driveways. Their parents came out and got the food out of the back of the car while social distancing!
But the important thing was that we got to see our children and grandchildren for those holidays. It was different but it was still special!
7. Practice Mindfulness
Be aware of your needs and what's happening around you. Stay present and mindful so you can be sure to respond to situations rather than react without thinking. You will be able to enjoy the holiday season much better if you are practicing mindfulness.
Many of us are very stressed during the holidays. The constant hustle and bustle of the season can get overwhelming for many. But mindfulness is a useful tool that helps manage the stress. It helps you stay focused and ready to tackle whatever comes your way.
Mindfulness is the act of being aware of what you are doing and where you are at in the present moment. This practice will allow you to slow down and take some time to enjoy each day during the busy holiday season. Mindfulness also helps you stay happy and positive even during stressful times.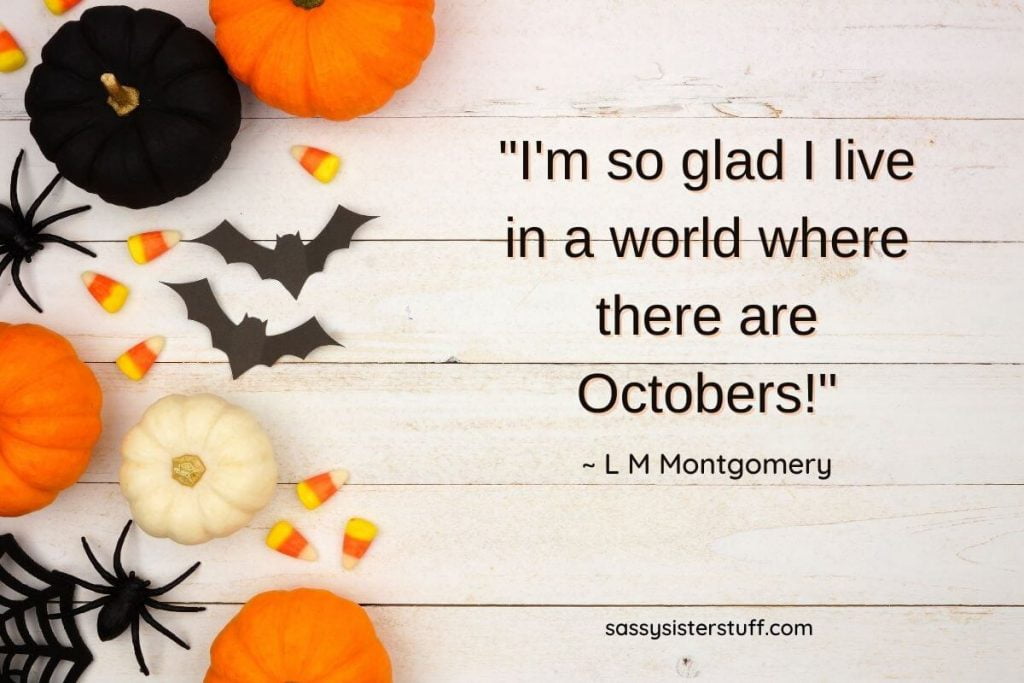 Enjoy ALL the moments!
We all want each of the holidays – Halloween, Thanksgiving, and Christmas – to be a joyous holiday season. And it CAN BE. It may be different than in years past, but each holiday can still be joyous.
Of course we all want to be with our loved ones if at all possible, but we may need to think of alternatives to face-to-face gatherings until the pandemic is over. We can create new ways to enjoy the holiday season.
Remember, happiness is a mindset. So don't let disappointment steal your happiness while you could be enjoying the holidays. We want to have nice holidays so let's focus on a mindset of happiness.
You will have a great holiday season if you utilize the 7 tips outlined above and maintain a mindset that you are going to ENJOY ALL THE MOMENTS!
Hopefully in the new year, we will find ourselves in a better situation to return to old traditions with loved ones!
Related Article: 13 Valuable Ways to Start Getting Organized for the Holidays
Final Thoughts: 7 Tips to Safely Enjoy the Holiday Season
I hope you enjoy your holiday season despite the challenges we face with the pandemic. Remember, you can still send holiday wishes during COVID via mail, email, phone, text, Zoom, social media, etc.
In fact, it's more important than ever to share wishes for the holidays with friends and family since many people will be unable to follow their usual traditions. Your holidays wishes might come at a much needed time for a friend!
Plus, you can still enjoy your holidays with decorations and yummy traditional food. You could even plan a relaxing, quiet day to celebrate Thanksgiving and Christmas.
That might actually be something quite interesting compared to the usual chaos that sometimes ensues on holidays! You could turn on some holiday music and enjoy a peaceful Thanksgiving and Christmas, at least.
Love to ALL! ~ Susan
7 Tips to Safely Enjoy the Holiday Season During the Pandemic: Have You Started Discussing Plans with Your Family and Friends Yet?