Employing Adults with Differing Abilities: John's Crazy Socks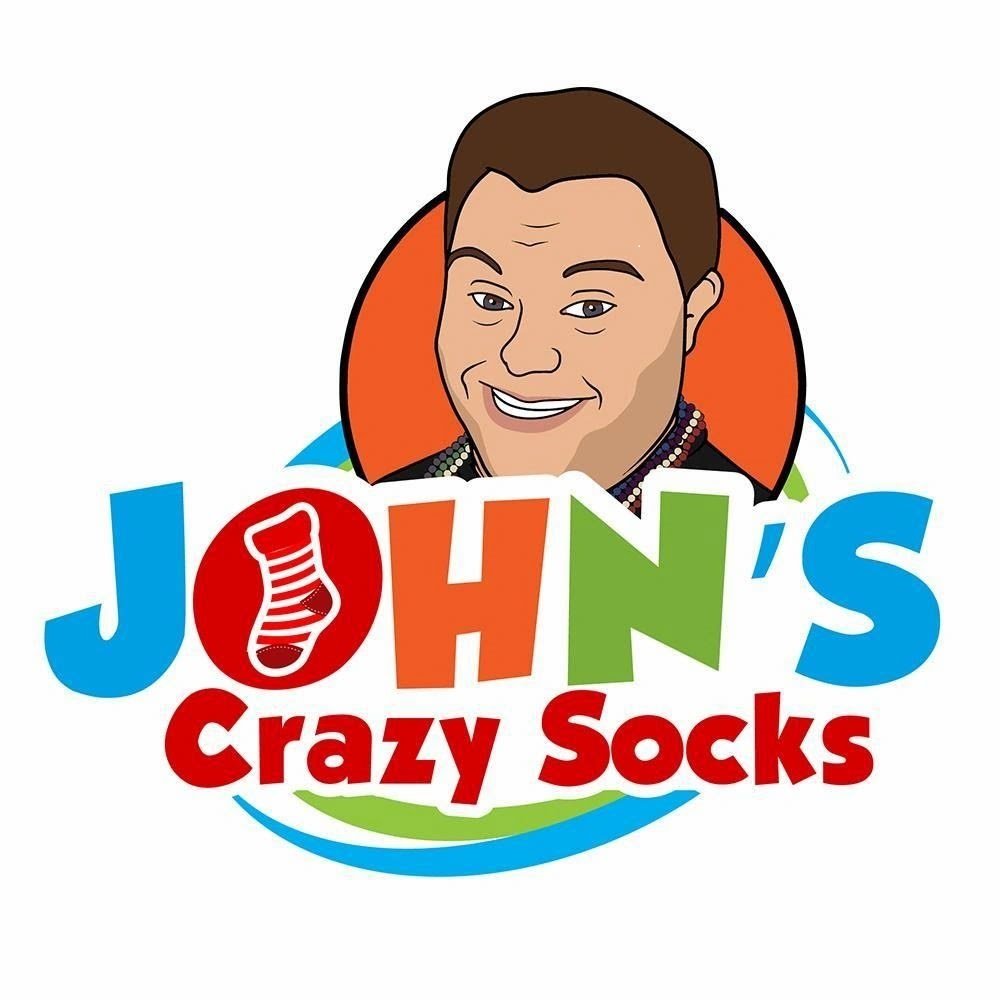 Employing adults with differing abilities is a priority for father-son duo John and Mark Cronin, founders of John's Crazy Socks.
John Lee Cronin, a young man with Down Syndrome, inspired the thriving, forward-thinking business that makes and sells hundreds of styles of crazy socks and other products – all with a simple mission of spreading happiness!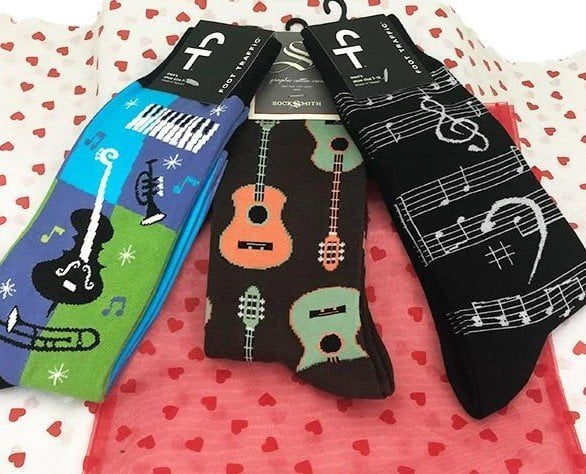 John's Crazy Socks: Inspired by a Young Man with Differing Abilities
This month for the See the Able, Not the Label Series, I am featuring a company that was inspired by a young man with Down Syndrome. They are employing adults with differing abilities and they partner with community organizations that support their mission to give inspiration and hope to these adults.
Employment for John as He Became An Adult
John Cronin was entering his senior year of high school in 2016 so it was time for him to consider what he wanted to do when he graduated. After considering some options that he did NOT like, he told his father, Mark, that he wanted to go into business with him! John had studied retail and customer service in high school so a retail business made sense for him. Mark had started several online businesses, so he had the experience necessary to start something new. Before long, they launched John's Crazy Socks as their new joint venture!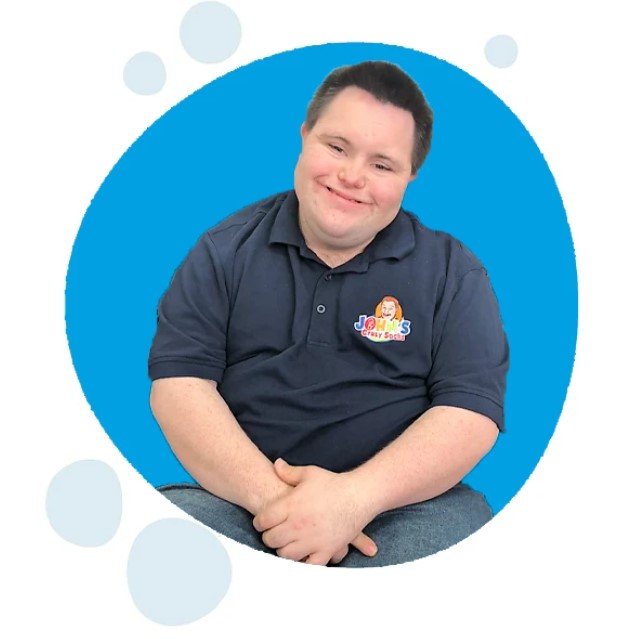 The Idea of Socks and Employment
How did they arrive at the idea of crazy socks, you ask? It seems John has ALWAYS had a passion for crazy socks! He wore fun, crazy socks his whole life and the family went on adventures together just to find crazy socks. In fact, John was known for his crazy socks and their business catch-phrase became "Socks, Socks, and More Socks!" Right from the beginning, they committed to donating 5% of their earnings to the Special Olympics.
Advocacy & Employment for Adults with Differing Abilities
John's Crazy Socks has a genuinely beautiful, simple mission: Spreading Happiness. They built the business on 4 pillars that support their mission: 1) Inspiration and Hope, 2) Giving Back, 3) Socks you can love, and 4) Making it Personal. They have built the company based on a Social Enterprise Model that believes "the more we do for others, the better our business will succeed."
The business partners with Special Olympics, the National Down Syndrome Society, and the Autism Society of America to promote awareness and advocacy for adults with differing abilities. They also work with various charitable organizations to create customized socks and awareness socks. In May 2020, they donated over $63,000 to over 20 organizations based on their sales from January 1 through April 30. This company truly believes in giving back to their community even during challenging times!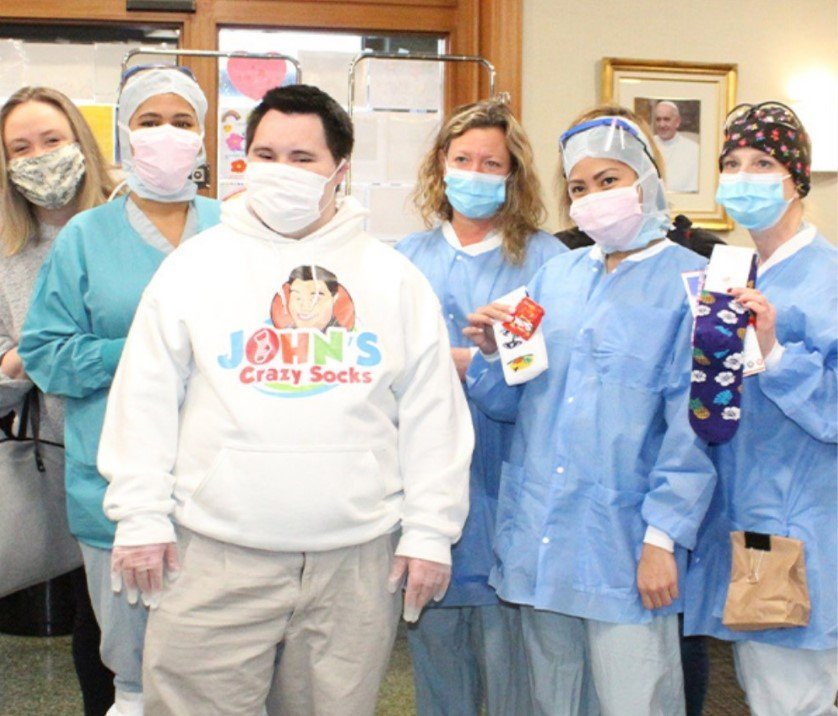 John's Crazy Socks also networks with a variety of community organizations to spread happiness and joy. Just a few of those organizations are:
Huntington Community First Aid Squad
Nassau County Firefighters Museum and Education Center
Good Samaritan Hospital Medical Center
North Shore Animal League America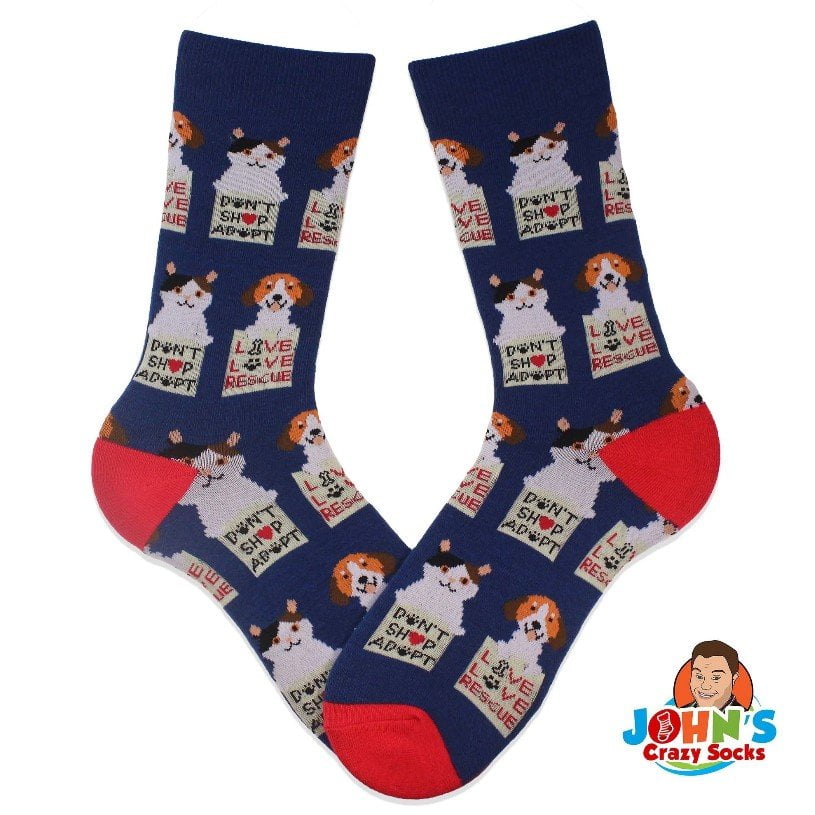 Employing Adults with Differing Abilities
John's Crazy Socks strive to show the world what adults with differing abilities can do when given a chance.
They hire people with differing abilities and build their workforce around their needs. More than 50% of their employees are adults with differing abilities.
They showcase what their employees can do through videos, presentations, articles, and special events. They have a blog right on their website that keeps fans updated on their activities.
John and Mark have been on numerous television shows promoting their work as advocates for employing adults with differing abilities. They have 2000 different kinds of socks to offer others who LOVE crazy socks!
John's Crazy Socks leaves you with a happy heart and warm fuzzies!
Additional Products
John's Crazy Socks also offers a Sock-of-the-Month Club and apparel, greeting cards, gift bags, and other extras!
And, I almost forgot to mention that they are also making masks now! I've ordered some and can't wait to get them!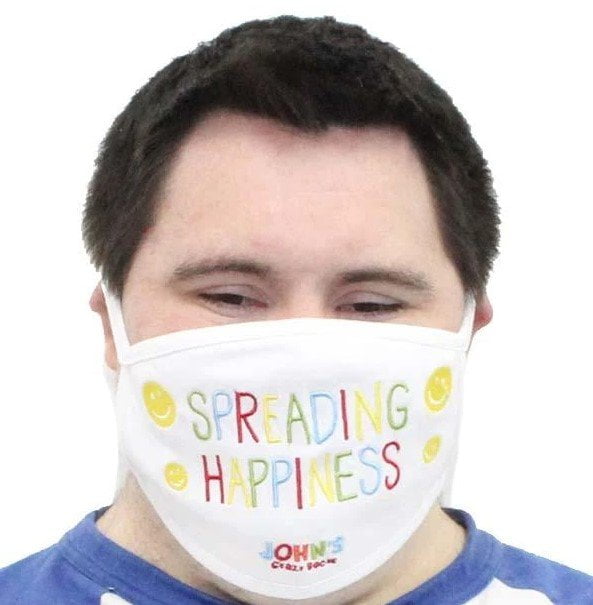 How You Can Help Advocate for Adults with Differing Abilities
To learn more about John's Crazy Socks and their efforts to spread happiness, visit their website or any of their social media accounts. All are linked below.
And, of course, when you need a special gift for a special occasion, keep John's socks in mind because… who doesn't love a great, fun sock?? ?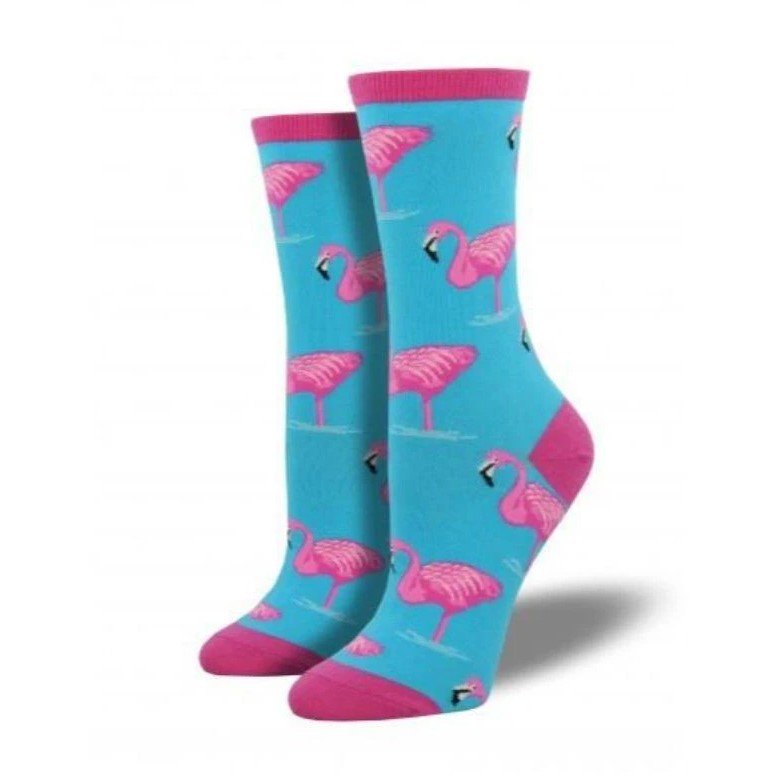 Final Thoughts
There is a special reason I have written about adults with differing abilities on my blog.
I am a Nationally Board Certified Exceptional Needs Specialist, Ages PreK through Adult. The special needs population inspires me. During my career in education, after teaching 10 years of General Education, I taught Special Education for 10 years, and served as a Special Education Administrator for 9 years.
I also volunteered and served on the boards of many community organizations that advocated for exceptional needs students. I have always been passionate about protecting the rights of these students and adults as defined by federal, state, and district laws.
You can read more about my pre-retirement work on my About Page under About My Career.
Unfortunately, there are far to many gaps in the laws and opportunities for misinterpretation. Thus, my decision to write about these inspirational stories about businesses that employ adults with differing abilities.
The special needs population are so often NOT given a chance to excel and demonstrate their strengths. I hope the day comes when people like John and his Dad are the norm rather than the exception. I encourage you to support and advocate for businesses like theirs. Thank you.
For more information and to support their efforts, see any of the pages below:
Website: https://johnscrazysocks.com/
Facebook: https://www.facebook.com/johnscrazysocks
Instagram: https://www.instagram.com/johnscrazysocks/
Pinterest: https://www.pinterest.com/johnscrazysocks/
Twitter: https://twitter.com/JohnsCrazySocks
YouTube: https://www.youtube.com/c/Johnscrazysocks/featured
If you would like to learn about and support other businesses that employ adults with differing abilities, check out these posts:
Popcorn for the People
Employing Adults with Differing Abilities: Popcorn for the People | Sassy Sister Stuff
Mallory Paige Designs
Employing Adults with Differing Abilities: Mallory Paige Designs | Sassy Sister Stuff
Reason to Bake
Employing Adults with Differing Abilities: Reason to Bake | Sassy Sister Stuff
Love to ALL! ~Susan