Let's Compare Social Media Platforms 2021
In this article, we will compare social media platforms that are used to connect and promote businesses, brands, and blogs, as well as connect people of similar interests. You will likely find your favorites, and hopefully learn about some new networking opportunities.
This article will compare social media platforms and is intended for those who want to learn more about current changes and the newest platforms that are hitting the market in mid-2021, as well as social media beginners. It is not an in-depth study of how to use each platform. It is a detailed review of what's new and how people are using the platforms.
You will also find a free downloadable .pdf file of a Social Media Infographic that summarizes the information in this article.
The information will be most informative for those who use social media to promote businesses, brands, and blogs. You will always want to know where your ideal customer hangs out, how to reach them, and which formats are available for networking.
Social Media Platforms Comparison 2021
In this article, you will learn about the following social media platforms and all of their extended networks. Most are considered to be among the top platforms for social media. A few of them are among the fastest-growing platforms:
Facebook
Instagram
YouTube
TikTok
Snapchat
Clubhouse
Spotify.Greenroom
LinkedIn
Reddit
Twitter
Please see this article about Pinterest updates. I am not including Pinterest in this list because I do not consider it a social media platform. It is a visual search engine tool similar to Google. But it is an important website to promote your business, brand, or blog.
For clarity, I use all eleven platforms listed above. I have personal accounts and brand accounts, depending on how I use each network. I have more than one account on some networks, as do many people.
If you are promoting your business, brand, or blog via social media networks, you will also need to know how to use Search Engine Optimization (SEO) to best reach your ideal customer. You can find information about an awesome SEO course here. Sarah Chetrit is an expert blogger and teacher who teaches "Not Just Your Average SEO Course for Bloggers."
If you are promoting a blog, you will find this blogging article very helpful, too. It includes an in-depth look at the best blogging groups to join on Facebook.
Did you know? Some experts consider blogging a form of social media! What do you think? Yes or No?
Related Article: Pros and Cons of Blogging (Let's Be Super Honest!)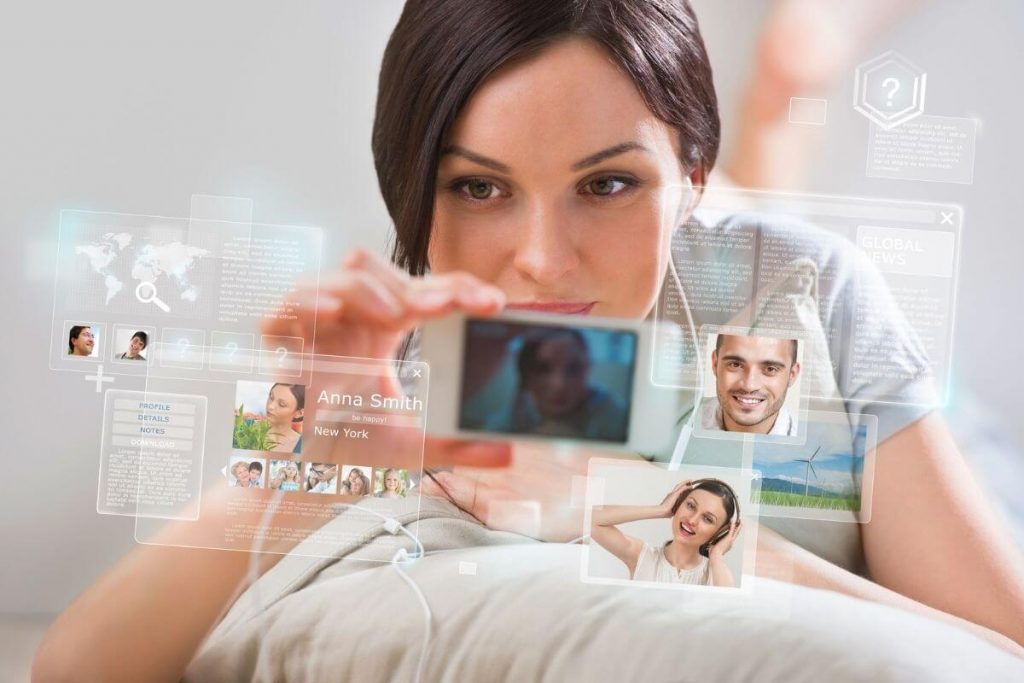 Let's learn a bit about the history of social media before we get into the details of each platform.
Popularity of Social Media
I have been an active user of social media for approximately 15 years. I started with My Space and quickly expanded to Facebook, Instagram, and others as they became available.
As mentioned earlier, today I use most of them to some degree. But like most of us, we each have our favorites and we learn which platforms meet our needs the best.
All of these platforms have had major changes over the years and it can be difficult to keep up – especially as they add extended networks to compete with others that become highly successful.
We will take a look at the changes as we compare social media platforms available to us today.
Additionally, social media sites, apps, and technology have grown exponentially in the past 15-20 years. It is rare to find someone nowadays who does not use social media to some degree.
Social Media Demographics
Even senior citizens are being exposed to technology like Zoom and Alexa that connects them to others. And truthfully, I don't know any *Gen X (those born 1965-1980) or *Baby Boomers (those born 1946-1964) who don't use some form of social media site.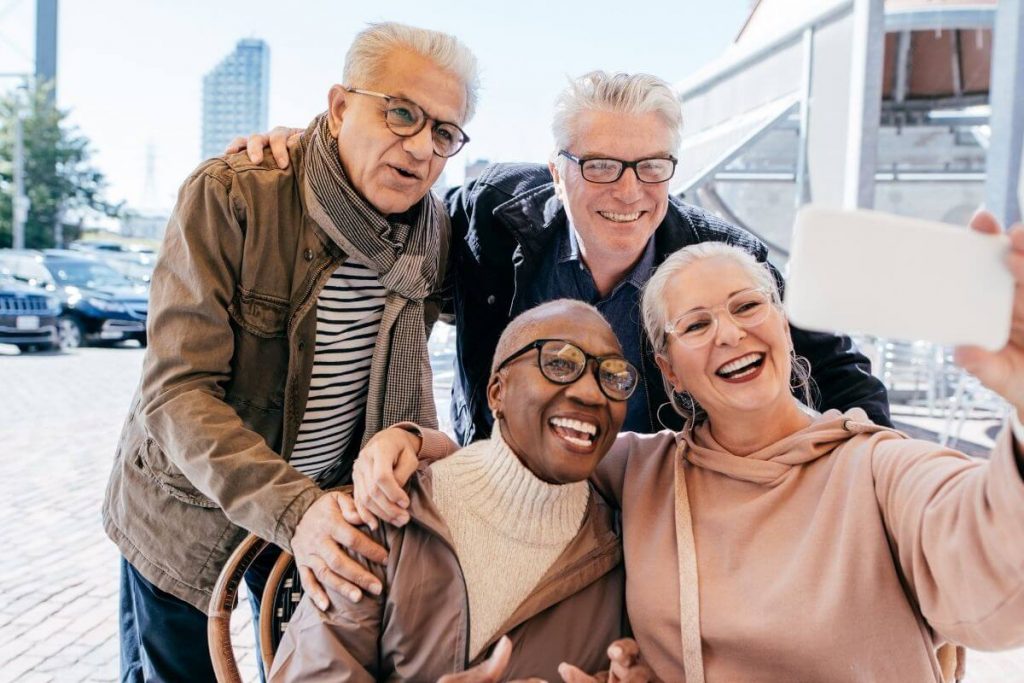 When was the last time you knew a *Millennial (those born 1981-1996) or *Gen Z (those born 1997-2015) who did not have multiple social networks on their cell phone?
We'll address which social networks are used by certain age groups as we compare social media platforms.
But I think we can all agree that social media has become a very important part of society today. For better or worse.
*Throughout this article you will see the use of these generational terms as related to social media marketing. Depending on your source of information, you may find that years vary for each term. I did not use sub-categories in this article.
Pin to Pinterest for Later
What Is A Social Media Platform?
This is not an easy question to answer. You will find frequent arguments about this subject because of the complexities of technology. However, I am going to use two sources that I believe answer the question well.
Wikipedia says, "Social media are interactive technologies that allow the creation or sharing/exchange of information, ideas, career interests, and other forms of expression via virtual communities and networks." The information is user-generated content such as text posts, photos/videos, and profiles that connect people of similar interests via web-based applications or websites.
The Merriam-Webster Dictionary defines social media as: "forms of electronic communication (such as websites for social networking and microblogging) through which users create online communities to share information, ideas, personal messages, and other content (such as videos)."
Those definitions look pretty similar, right? They make sense to most of us who use social media.
But the evolution of technology brings into question whether the following should also be considered social media platforms: Blogs, Business Networks, Gaming, Virtual Worlds, Photo Sharing, Product Reviews, Dating Websites, and many more.
Where does it stop? How do we decide, "What Is A Social Media Platform?"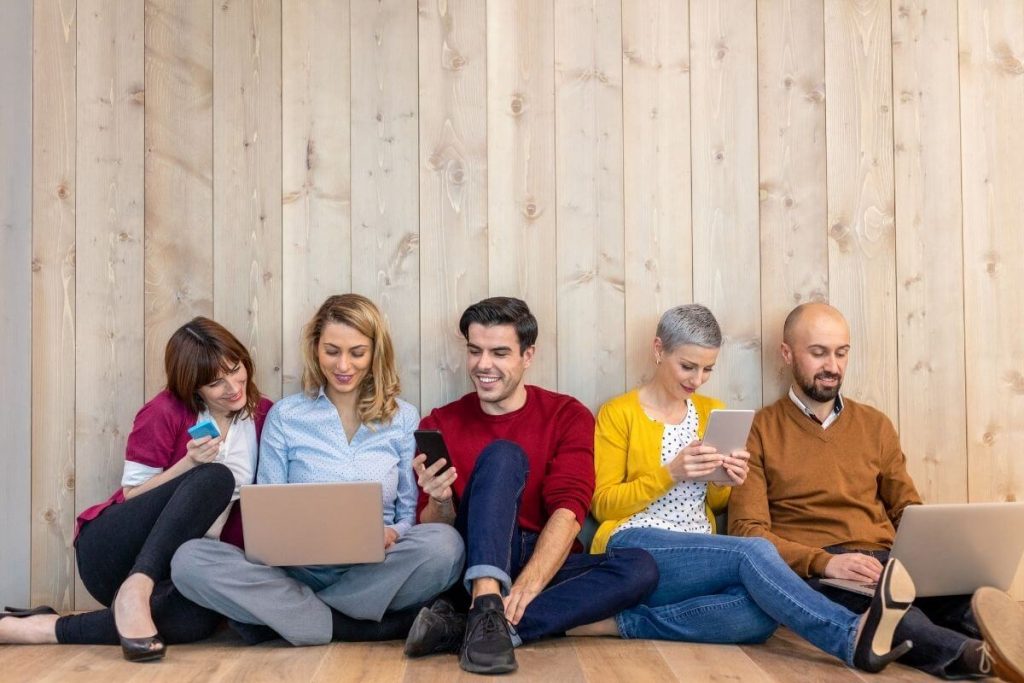 I think we leave it up to the techies in the world who want to spend time debating these issues and we focus on the platforms that we traditionally know as social media platforms! So let's get on with our comparison of social media platforms (as we know them).
Related Article: If you are a blogger, check out this article about Wandersoul Co. | WordPress Website Design Services and Tech Support. Christina Anderson is an expert who has helped me with my website! In the article, I share my website challenges and how Christina helped me!
Difference Between Social Media Platforms
As alluded to in previous sections, there are a variety of kinds of social media platforms. And they are constantly becoming more diverse with traditional image-based networks adding other formats. Plus, we are seeing more audio-based formats.
Audio-Based Social Networks
Social media platforms have traditionally had a visual component such as photos or videos. However, in today's market, we are seeing far more audio-based social networks.
Similar to podcasts where the entertainment is audio-based with one or two people speaking about a particular topic, today we have social media that is interactive audio-based with multiple participants.
One of these platforms, Clubhouse, is less than a year old and has taken socials to a whole new level. It blasted onto the social scene like a hurricane and shows no sign of slowing down. There appears to be no limit to how many people can participate. More on that later.
Another audio-based social network is the newly launched Spotify application called Greenroom. It operates a bit differently than Clubhouse by providing a behind-the-scenes text component that allows for comments and conversation among listeners. These will be discussed in more detail as we look more closely at each platform.
Video-Based Social Networks
Platforms like YouTube and TikTok are based on video content. Although they have traditionally been very different in many ways, YouTube is just one social network that is trying to compete with the success of TikTok that uses short-form videos.
Facebook and Instagram seem to be changing and trying to compete and stay in the market with all kinds of social networks. They began as visual and text social networks but have now moved into the world of videos, Lives, and more. We'll look closer at those later, too.
Other Social Media Formats
There are also social networks such as LinkedIn that focus more on business connections than social connections. And Reddit is an example of a forum-type social network.
These are just a few of the differences between social media platforms. We will be discussing each in more detail as we continue. But you can probably see why and how it can get very complicated to identify "What is a Social Media Platform?" today.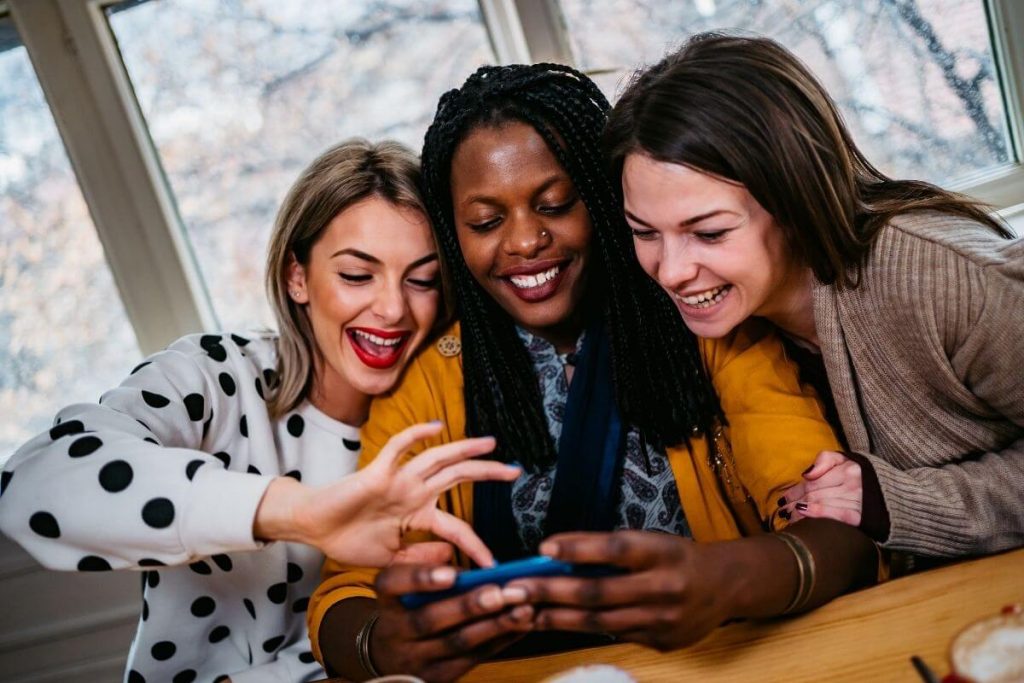 Similarities Between Social Media Platforms
While there are many differences in social media platforms, over the years we have seen many similarities as well. Let's take a look at the chart below to reflect on the purpose of social media. I think you'll see similarities through history.
Social Media Comparison Chart 2003-2021
| | | | | | | |
| --- | --- | --- | --- | --- | --- | --- |
| MySpace launched as a social website in 2003 and is generally considered the start of social media as we know it today. Your "MySpace" page was a reflection of YOU and could include text, video, photos, gifs, music, and more. | | | | | | |
| LinkedIn launched in 2003 as a site for work-based networking, Within two years, it became a premium service aimed at power users like recruiters, analysts and researchers. | | | | | | |
| Facebook launched as a social app in 2004 with images and text primarily for social connections between like-minded people. Initially, you needed to have a social or community connection to create an account. | | | | | | |
| Reddit launched as a news-sharing platform in 2005 as a forum in which like-minded people could have discussions and exchange information and opinions. | | | | | | |
| YouTube launched as an online video sharing and social media network in 2005. | | | | | | |
| Twitter launched as a micro-blogging platform in 2006 for people who wanted to have an outlet for quick exchanges of information and opinions. | | | | | | |
| Instagram launched as a photo-sharing app in 2010 primarily for social connections among like-minded people. | | | | | | |
| Pinterest launched as a photo-sharing site in 2010 primarily for visual searches among like-minded people. | | | | | | |
| Snapchat launched as a photo/video sharing and social media service in 2011. It was among the first social apps to introduce filters. | | | | | | |
| TikTok launched as a world-wide short video sharing and social media service in 2018. | | | | | | |
| Clubhouse launched as an audio-chat social networking app in 2020. It is the first widespread social network based solely on audio connections. | | | | | | |
| Spotify.Greenroom launched as a audio-chat social networking app in 2021 with some features similar to Clubhouse. | | | | | | |
*Social Media Comparison Chart 2003-2021
Review of Social Networks
As you analyze and review this chart, you may notice one line jumps out as being different. Regardless of the format – text, photo, video, audio, etc – all the social media networks (except one) are based on social connections.
Take a look at LinkedIn. What is the basis of this platform? It has always been a business-based platform as opposed to a social network.
The other eleven networks are similar in their original purpose. And those are just a very small portion of the social media services that have been developed over the years.
You've probably heard of these: AOL Instant Messenger (AIM), SixDegrees.com, Yahoo! Instant Messenger, Skype, Flickr, Tumblr, Quora, Twitch, Google Hangouts, Periscope, Discord, Triller, Zoom, and dozens of others! Some are still around and some no longer exist. But we've had a whirlwind of social media platforms available during the 21st century.
There is definitely a social media network for any kind of social or business connections you may be seeking!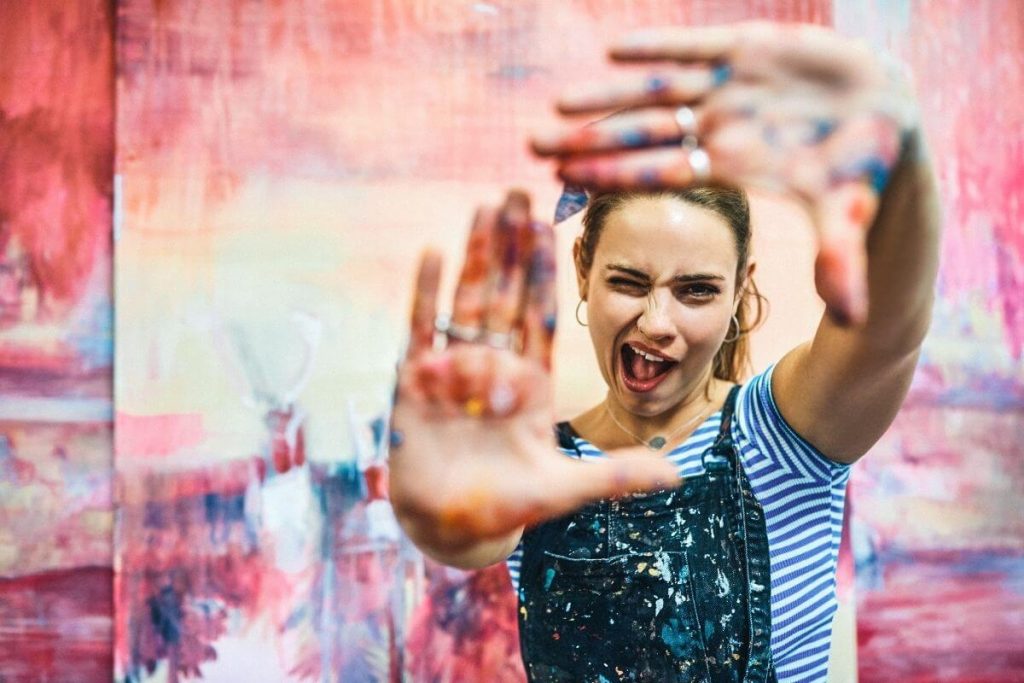 Social Media Popularity
With advances in smartphone technology, almost all social media services now have their own mobile apps.
Active users come from all age groups, including the very youngest born in the 21st century and baby boomers who are senior citizens today.
Social media content can be discovered and utilized for any topic you may be interested in.
Most social media apps are free so they are accessible to everyone.
Users of social media come from all over the world, speak many languages, network with each other, live in culturally diverse environments, and make remarkable connections!
But there have been changes that need to be addressed because of the popularity.
Almost all social media platforms are now being used for business marketing. Many are powerful tools for businesses, brands, and blogs. They offer ads to promote whatever you are selling; social media marketing has become a significant business in itself.
Many businesses now need an exclusive social media management team. They require extensive use of media management tools such as Capterra, Hootsuite, Basecamp, Trello, CoSchedule, Canva, and many more.
Planning and developing a social media strategy is essential given the massive number of users on social media. In the next two sections, we will be looking at the Monthly Active Users (MAU) for each of the Top Social Media Sites 2021.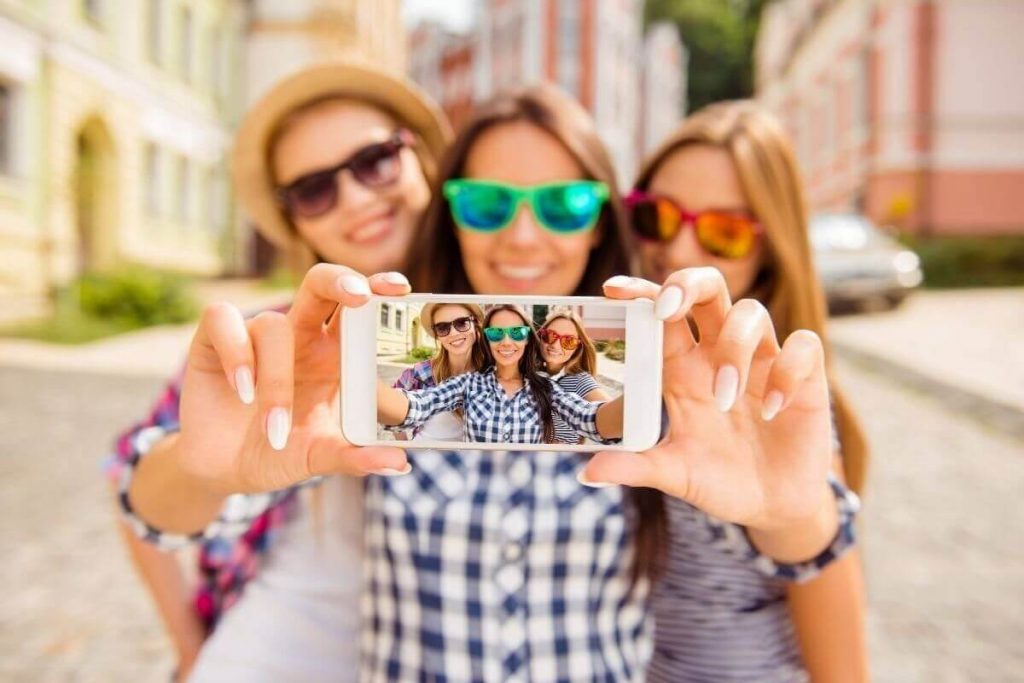 Top Social Media Sites 2021
Facebook
2.7 billion MAU | Facebook continues to be the top (by FAR) social media platform available today. With 2.7 BILLION monthly active users, there is little competition for the #1 position.
Facebook has a long history of competing with top ranking platforms by introducing new formats. Starting in 2003 as a network for high school and college students, by 2006, it became available to anyone with an email address.
Even though user demographics have frequently changed over the past 18 years, there is still a place for everyone on Facebook. Currently favored by an older user group, Live Videos are an exceptional way to increase engagement on all socials regardless of age or demographics. There are plenty of opportunities to use Facebook for business growth and social connections regardless of generational identities.
Significant Growth and Changes on Facebook
The company also owns Instagram and WhatsApp. Arguably two of the highest ranking social media platforms.
Facebook is always evolving in an attempt to keep up with other emerging social media apps. They are now testing up-vote and down-vote buttons, which will be discussed later, similar to Reddit and Twitter.
Over the years, they introduced the News Feed, Stories, Facebook Ads, Facebook Pages and Facebook Groups.
In 2009, the addition of the LIKE button was considered truly innovative. In the same year, they bought Instagram and moved into the photo-sharing arena of social media.
Reactions and Marketplace were launched in 2016. In 2017, Facebook introduced its facial recognition technology! Facebook has also added Facebook Messenger, Live Videos, and Messenger Kids.
And just weeks ago, Facebook rolled out Live Audio Rooms and Podcasts as part of their plan to bring social audio experiences to Facebook. Initially it will only be available to public figures and select Facebook Groups, but they will reportedly be expanding the features in the coming months.
Facebook is consistently the #1 Social Media Platform for a reason. Don't give up on it regardless of user demographics!
YouTube
2 billion MAU | The only other platform to have 2 BILLION monthly active users, YouTube ranks #2 in social media platforms. Now owned by Google, it's success is not surprising. YouTube is the original video social media platform and 73% of adults use it. This is a statistic that can't be ignored for marketing and social reach!
YouTube covers all genres from blogging, animal rescue, live feeds, beauty, gaming, education, and DIY home improvements. With video being the growing medium for content marketing today, YouTube is the platform to use if you are promoting a blog, brand, or business.
YouTube is also used by all age groups and demographics. And they are now introducing YouTube Shorts as a way to compete with the ever-growing TikTok application. While Shorts has not fully been rolled out yet, it is showing success among those who have access to it.
Only time will tell, but with short form video being the fastest growing social media format, it could well succeed with the backing of Google!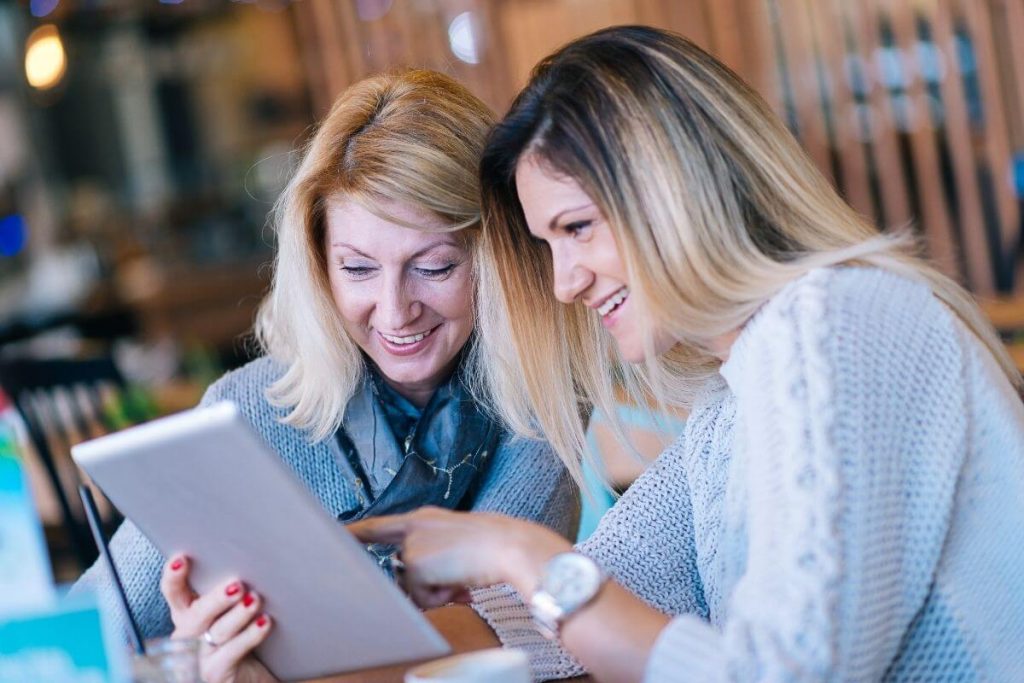 Instagram
1.16 billion MAU | Currently owned by Facebook, it's not surprising that Instagram is a leading social media platform with the 3rd highest monthly active users. However, since being purchased by Facebook, you've seen so many changes and additions that it's difficult to keep up. It's one of the most complex to use because there are so many features and formats. But obviously a LOT of people love it!
Instagram has recently announced that it will officially be transitioning away from being a photo sharing app. The company will focus on entertainment and video content after seeing the success of competitors like TikTok and YouTube. They will be focusing on four key areas: Creators, Video, Shopping and Messaging.
No one knows what this looks like yet for social influencers, product-based businesses, and coaches who thrive on this platform. If your target demographic is under 35, Instagram is a gold mine: 75% of 18-24-year-olds use Instagram, with 67% Generation Z and 57% Millennials using the app daily.
Instagram currently has Reels for video content; Stories for quick, easy-to-share moments and experiences that disappear in 24-hours; Posts for photo-sharing; Story Highlights for saving and organizing your stories; Direct Messages that is similar to email; a News Feed of recent posts from everyone you follow; IGTV (Instagram TV) for videos of any length; and Carousels for multiple-slides of information; LIVE videos. (I've probably missed something, to tell you the truth!)
Instagram uses hashtags as a means of distributing content to like-minded users.
You will likely be seeing many changes in the near and far future. Coaches are likely preparing teaching materials and courses to help you learn more!
TikTok
689 million MAU | TikTok is one of the newest social media platforms on the market today and has experienced the greatest growth in its 3+ years. With almost 700 MILLION monthly users, it shows no signs of slowing down.
TikTok is a short-form, vertical video-sharing app that allows you to create and share 15-60 second videos, on any topic. It recently started to roll out a 3-minute video option. Videos include genres like dance, comedy, and education. The app offers filters, special effects, and editing tools that rival all other video platforms.
TikTok became a worldwide platform in October 2018 after merging with Musical.ly which was an app primarily used by teenagers for the purpose of lip-syncing and dancing.
In October 2018, it was the most-downloaded photo and video app in the Apple store, globally.
At times, TikTok has had a complex history that involved politics and social issues. But users have never wavered in their enthusiasm. TikTok has seen the origin of viral trends, worldwide challenges, trending hashtags, hit songs, musical artists, and influencers of all ages.
Significant Changes in the TikTok Social Network
TikTok caters to variety, creativity, and fun. But they have recently added a focus on content creators who produce educational videos, as well. TikTok coaches generally advise that your videos be entertaining, educational, inspirational, and/or emotional.
During the pandemic of 2020, user demographics changed dramatically and TikTok saw a significant rise in business marketing. Today, as many as 35% of users are Gen X's or older and they are sending messages that TikTok is no longer an app for young people.
Additionally, businesses of ALL sizes are marketing on TIkTok because of its tremendous reach. New influencers are being recognized everyday and every "cause" imaginable can be found on TikTok.
The rise of TikTok has caused most other social media platforms to develop short-form video platforms in an attempt to compete with TikTok's success. To date, none have been anywhere near as successful. They all seem complex and cumbersome compared to the ease and access of TikTok.
Like Instagram, TikTok uses hashtags as a means to share content with like-minded users.
Snapchat
433 million MAU | Snapchat is another very consistent photo and video sharing platform that has done quite well since it's launch in 2011. With 433 MILLION users, it ranks among the top social media sites. Some attribute this success to its extensive use of filters, bitmojis, lenses, stickers, and other fun features that are enjoyed by younger users.
According to Google Play, "Snapchat is a fast and fun way to share the moment with friends and family. Snapchat opens right to the camera, so you can send a Snap in seconds!" Google and Facebook have both attempted to buy Snapchat!
Snapchat is significantly different than other platforms in one unique way; the app allows you to share photo and video messages and content that will disappear shortly after being viewed. Interactions are even temporary. Thus, there is no permanent record that could come back to haunt you years from now. However, in 2021, new features have been introduced that allow users to save content.
Snapchat was a pioneer in the use of filters and interactive lenses. The platform was and continues to be a leader in augmented content. Snapchat augmented content is even seen on other platforms because users can save their content to their mobile devices and share it on other platforms.
Snapchat had Stories before Instagram and Facebook. They also have a Messenger feature. And recently, the platform introduced a short-form vertical video format called Spotlight, but the videos are moderated for content.
It should be noted that Snapchat has a user-base that is mostly Millennials and Gen Z's whereas other platforms may have a wider age-range of users. 70% of United States teenagers say they use Snapchat regularly.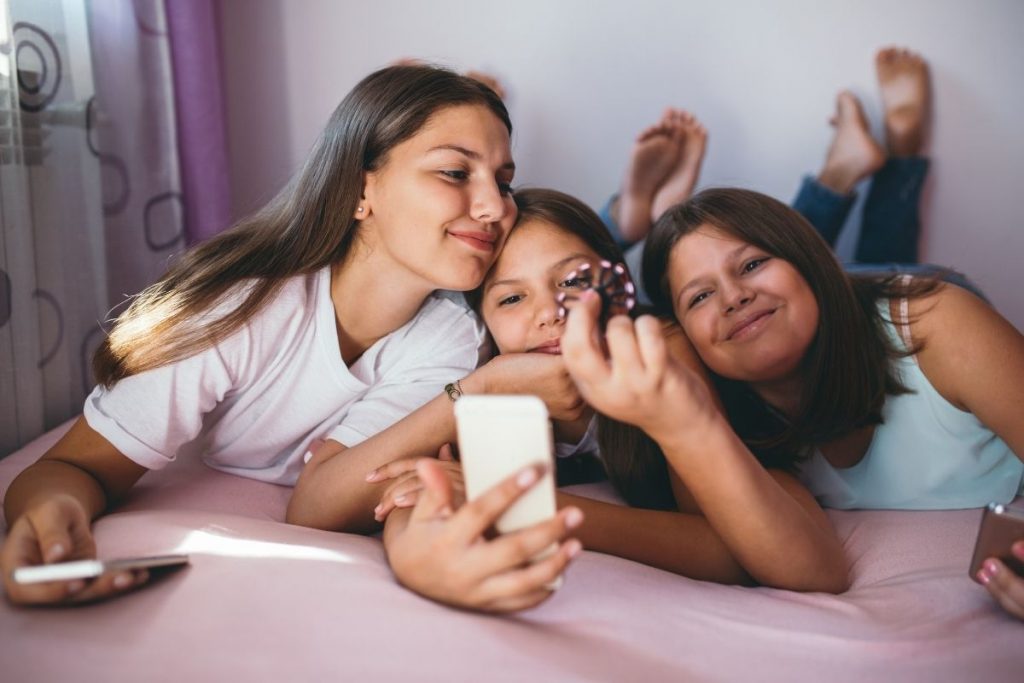 Popular Social Media Sites 2021
Reddit
430 million MAU | Reddit is a social media platform used as a discussion and news-based website. It's more of a forum website than other platforms we have discussed.
Registered members are permitted to ask and answer questions, as well as submit links, text posts, images, and videos which are then voted up and down by other users (based on interest and popularity).
Posts are organized by subject into user-created boards called "communities" or "subreddits," and they cover a variety of topics such as news, politics, religions, science, entertainment, video games, music, written publications, health and fitness, cooking, pets and so much more. Submissions with more up-votes appear towards the top of their subreddit (or community).
Topics that receive significant up-votes may land on the website's front page. Reddit's administrators are responsible for moderating the communities and closing them, if necessary, due to harassment or inappropriate content.
These administrators/moderators are not Reddit employees; they are community-based moderators who have an interest in the specific topic and commit to moderating the community.
Reddit is considered a "trendy" social media platform of the 21st century. Users are called Redditors. They are generally allowed to say what's on their mind as long as they are not harassing or bullying others.
This platform is a male-dominated news and information-sharing website. This in itself makes it unique.
You will probably recognize the mascot of this popular news site and social media platform. It's Snoo, of course!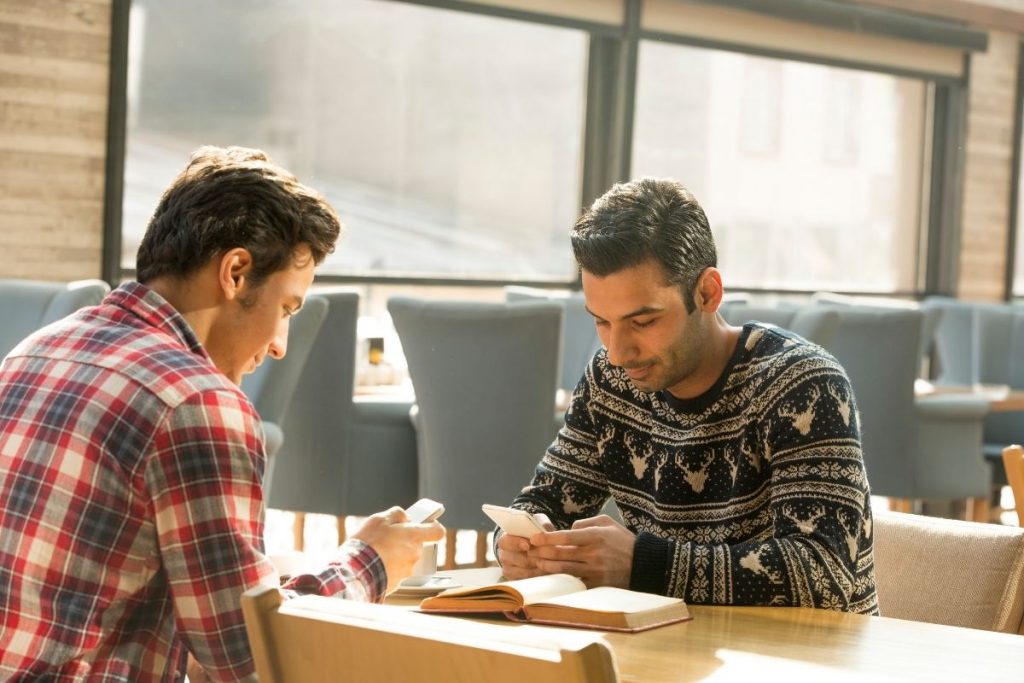 Twitter
353 million MAU | Twitter was one of the first social media platforms to use hashtags as a means to distribute "tweets" to like-minded users. Hashtags are designed to help users connect to a particular theme or topic, and they are often used during events and conferences to help people find posts about the event.
Twitter is considered a 'microblogging' network that allows you to send and receive short posts called tweets. Tweets can include links to relevant websites and resources. The fact that you can include links makes it popular since you cannot include links in your Instagram posts.
Today, you can write up to 280 characters in a tweet, whereas it used to be half that. You can also add images and videos to your tweets. And they just announced that they are testing the up-vote and down-vote buttons similar to Reddit.
Most everyone who uses Twitter uses a mobile app, and 32% of all Internet users use Twitter.
Twitter is a tremendous marketing tool because you can conduct polls and surveys, track mentions, explore buying patterns, and track trends. You can also use it for research.
Twitter now offers a Twitter Planner for business branding, developing ad campaigns, an more. Just four days ago, they announced a "major overhaul" in the Twitter business platform known as TweetDeck which will elevate your business tools to a new level.
TwitterSpaces is a new way to have live audio conversations on Twitter. They are still testing it but expect to hear more about it in the future since audio social media is becoming more popular everyday.
Interesting fact… did you know the famous blue Twitter bird is called Larry?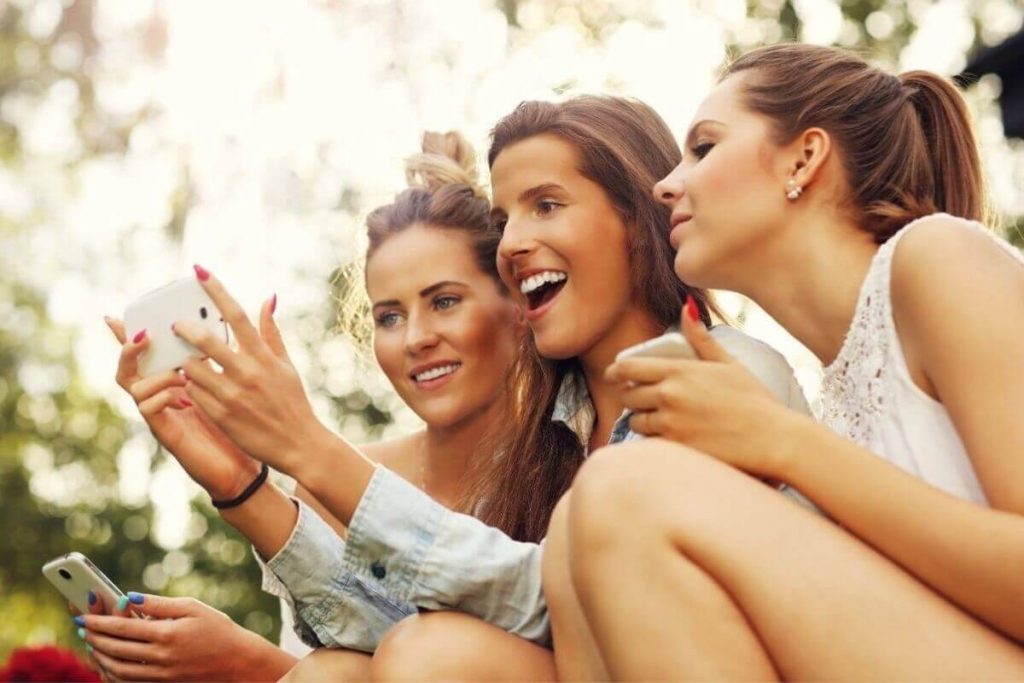 LinkedIn
310 million MAU | LinkedIn is a social network for business professionals from all arenas to connect with each other. It is the world's largest professional network on the internet. In 2016, Microsoft acquired LinkedIn.
LinkedIn is a very useful networking service because it enables the flow of ideas through brainstorming via groups on the platform. People who are looking for jobs, and people who are looking for employees, use LinkedIn regularly.
You create a profile that highlights your skills, talents, employment background, and anything else you want people to know, People can then contact you for potential employment and/or networking connections. You can do the same!
LinkedIn has 6 mobile apps that make it very efficient to get work done on the go. These apps are: LinkedIn, SlideShare, LinkedIn Learning, LinkedIn Recruiter, LinkedIn Sales Navigator, and LinkedIn Elevate.
Interestingly, 25 million LinkedIn profiles are viewed every day by companies and other professionals. So now might be a perfect time to go make a profile whether you are seeing employment or not. It is a great opportunity for networking!
However, keep in mind that your profile views increase by 11 times if you have a profile picture.
LinkedIn is an incredible networking source for business opportunities and connections.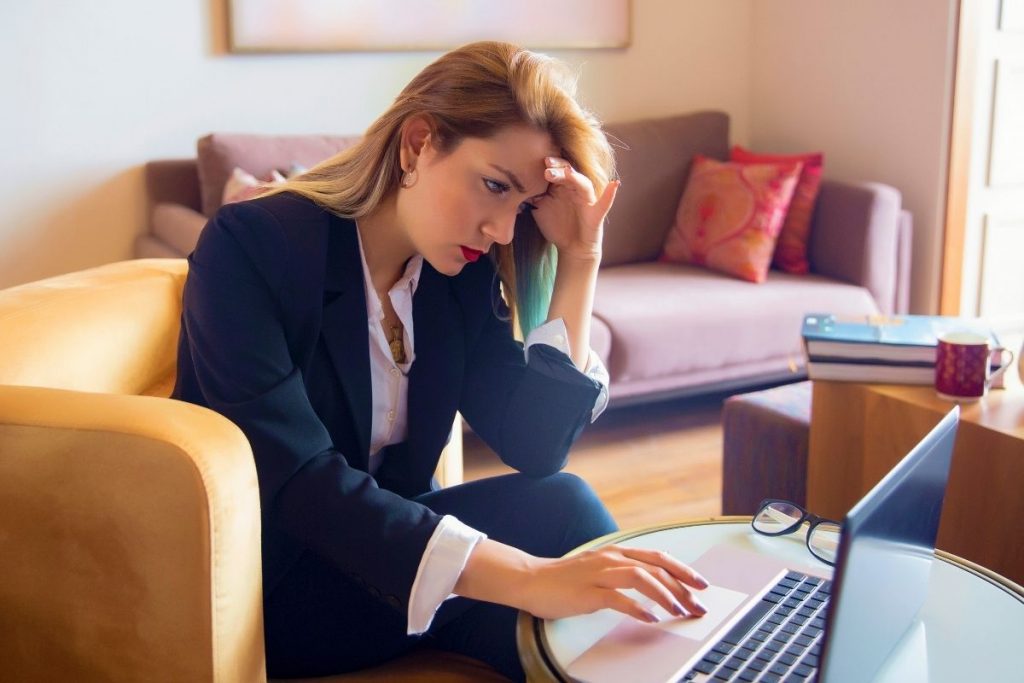 Clubhouse
*10 million Weekly Active Users | Since Clubhouse is currently still in beta, and has only recently become available to Android users, monthly active users are not being reported. However, in May 2021, the founders shared that the platform has 10 million WEEKLY active users.
To start, it should be noted that you currently still need an invitation to join Clubhouse. However, it's become easier to get an invitation as the platform grows and can handle more users. You can create a username on the app and wait for an invitation, or ask around for an invitation from someone you know.
Clubhouse is unique in that it is an audio-only app with users from around the world talking about every topic imaginable.
It is a social media app where you communicate in voice chat rooms that can accommodate groups of thousands of people. The audio-only app hosts live discussions, with opportunities to participate through speaking and listening. It's the first audio-only app where large groups of people have the opportunity to speak and listen.
Clubhouse says it "allows people everywhere to talk, tell stories, develop ideas, deepen friendships, and meet interesting new people around the world." Clubhouse has also amassed a tremendous following of entrepreneurs who use the platform for business growth.
Since Clubhouse is a place to meet, talk, and share ideas, the app is pretty basic. But the creators are very responsive to user suggestions and hold weekly sessions with users who want to share ideas and learn about updates.
How Does Clubhouse Work?
The app lets you create and join "rooms" – where you can chat with others in a conference call. You can't share pictures or videos.
Up until last week, you were unable to even use text within the app. They just released a 'back channel' capability to send text to users within a room. You can join and leave a "room" at any time.
Room originators are considered to be "on stage" and moderate the topic discussion. They can invite people in the room on stage to participate in discussions, while some people choose to remain "in the audience." You can raise your hand to come on stage to ask questions or share in the discussion.
However, the manner in which the room is conducted is completely up to the creator of each room. They may choose to have only 2 moderators who speak about the room topic, or they may choose to have 50 moderators who speak. Some choose to not have audience members participate with Q&A while others choose to solely conduct the room with Q&A from the audience.
There is no recording of discussions and no record of the discussion unless someone is taking and distributing notes.
The app allows friends to gather in chatrooms for social discussions, or public figures to schedule rooms to talk with their followers publicly. It also allows users to create clubs based on specific topics and it allows you to schedule rooms in advance.
It's definitely one of the most unique social media platforms available today, worth billions of dollars, and causing other social media platforms (ie: Facebook, Twitter, Spotify) to rush their attempts to mimic the success of Clubhouse!
---
Greenroom
*Information Not Available | There is very little data to report on Greenroom at this time because it is less than a month old. However, I've included it because of the serious potential it has for making an impact on audio-based social media.
First, it is significant that Greenroom was created by Spotify – a leader in the industry of Podcasts. You may even see the new app referred to as Spotify.Greenroom. Spotify might have the best chance of making social audio a real part of its business, simply because audio is already its full-time thing.
Second, due to the incredible success of Clubhouse in its first year, audio-based social media will very likely have a significant place in the future of social media.
Third, while the platform may appear to be competition for Clubhouse, it did not have a major launch announcement or event. Instead, Spotify is encouraging people to sign up and figure out how they want to use the app!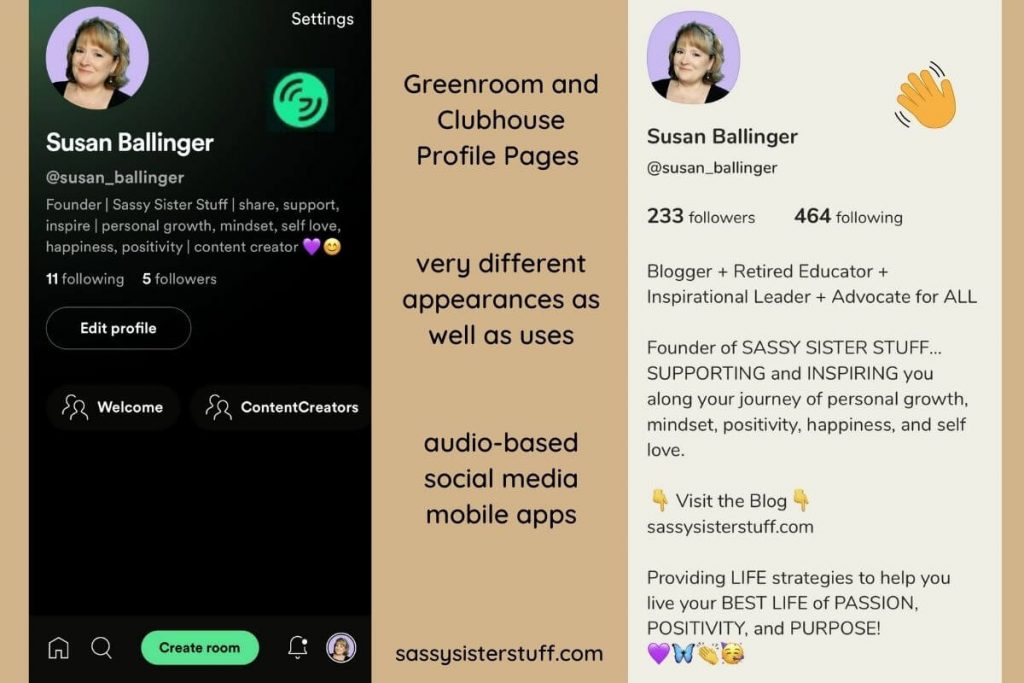 What Are The Differences Between Greenroom and Clubhouse?
At its core functionality, there are significant differences between Greenroom and Clubhouse.
1) You can record your Greenroom session and do what you want with it afterwards – possibly even turning it into a podcast. Users are encouraged to create radio show-type rooms where information is being shared in an entertainment format.
2) There is a built-in back channel (hhhmmm, look how quickly Clubhouse mimicked that feature) where listeners can actively participate in a side-chat about the topic being discussed. This creates an even greater opportunity for networking.
3) You cannot schedule sessions in advance on Greenroom but you can promote your "show" on your own social media accounts and encourage your followers to join Greenroom to listen (or participate) in your show.
4) Spotify is expected to be watching closely what creators do with Greenroom in the early stages as part of the development of the platform. Theoretically, creators could gain tremendous support from Spotify through the progression of Greenroom.
Finally, it has been reported that Slack, LinkedIn, Reddit, and Discord have all started building similar audio-based social platforms. So why not get in on the ground floor with a company as successful as Spotify?
---
Social Media Infographic 2021
For your convenience, I have created an infographic on the social media platforms that we have compared in this article. It contains basic information from the article, but I hope it helps you remember the information we've discussed.
Below the image, you can download a free .pdf copy of the infographics comparison.
In Conclusion: Let's Compare Social Media Platforms
Social media is a necessary source of networking for businesses, brands, and blogs. However, it would be nearly impossible to include ALL platforms in your business or growth plan. Therefore, you need to get to know and compare social media platforms.
Be sure to research each platform carefully and decide which one(s) would be most effective for your needs. Consider the demographics of users, the ease of use, the opportunities the network offers, your ideal client, and which social media platform(s) they would be using the most.
This article seeks to compare social media platforms and provide you with the most up-to-date information about some of the leading and growing social media platforms to help you decide which one(s) would be best for you. However, as quickly as we compare social media platforms, changes are made.
You may find conflicting information in articles because changes are made so quickly. But for my research, I only used the latest data, statistics, and information available at the time of this writing.
You will also likely see conflicting information in other articles that compare social media platforms. This is inevitable because people have different opinions and biases about social media networks.
Remember my question at the beginning? Do you think blogs are a form of social media? That's an example of different opinions.
If you find the information helpful, please comment below and share this article. You can also follow me on all the social media platforms that I use for Sassy Sister Stuff.
Resources:
Love to all! ~Susan
Let's Compare Social Media Platforms: Which Are Your Favorites?