CELEBRATING THE 50TH ANNIVERSARY OF EARTH DAY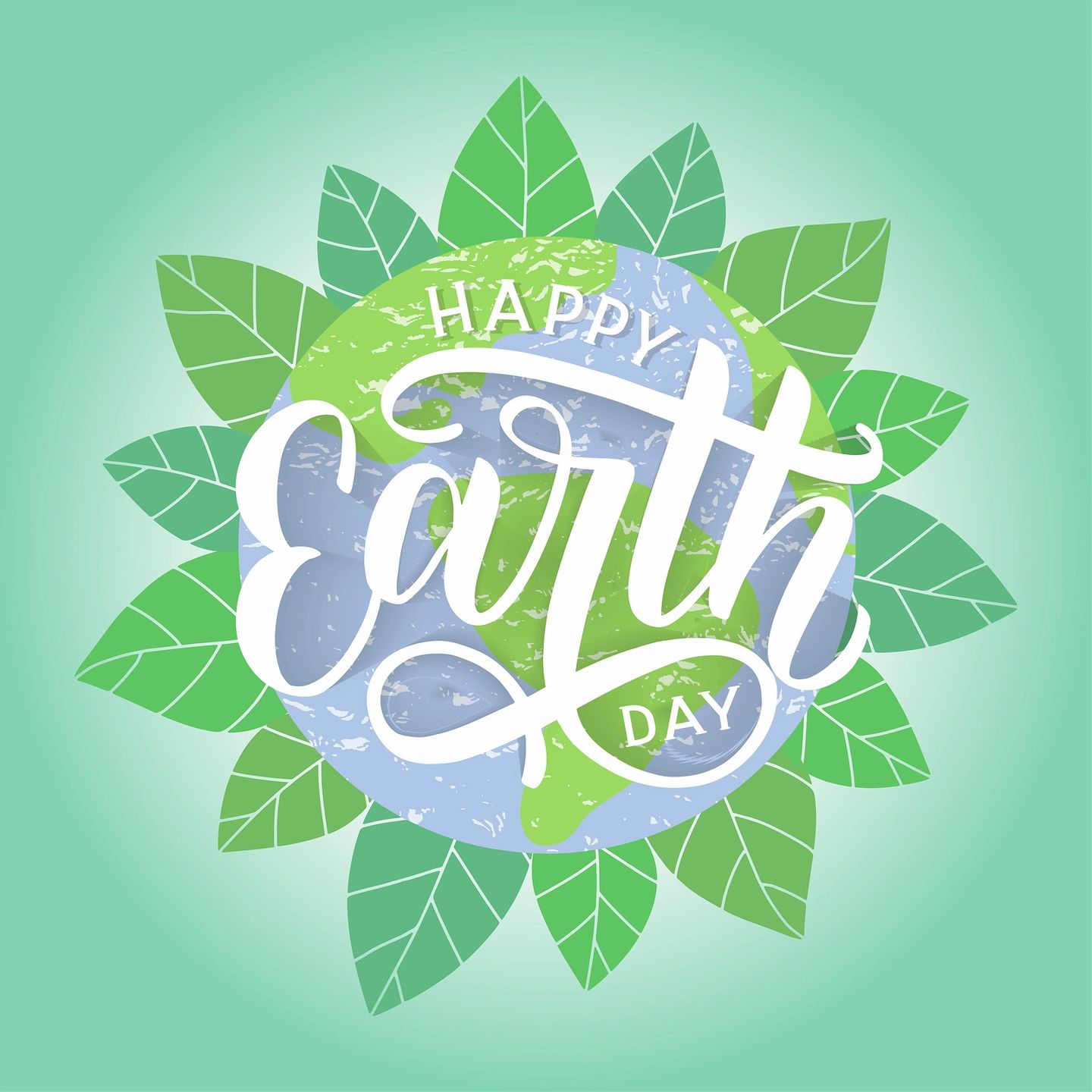 Celebrating the 50th Anniversary of Earth Day is an exciting time! As we all strive for a cleaner lifestyle and ways to protect our Earth, it is more important than ever to make everyone aware of the need to take care of our planet. The 2020 theme is Climate Change.
Celebrating the 50th Anniversary of Earth Day: The History
Let me share a simple quote from an article from The Old Farmer's Almanac which was founded in 1792:
"This year, we celebrate the 50th anniversary of Earth Day on Wednesday, April 22, 2020. The connection that we have to nature, plants, and the land is integral to our health and all that we are. Earth Day reminds us to take care of our planet—whether it's cleaning up litter, planting more trees, recycling and repurposing, or going on a walk in a green space amidst the wildflowers."
This is such a beautiful way to summarize the purpose of Earth Day! Earth Day 1970 was the beginning of worldwide efforts to promote awareness of environmental concerns. Fifty years later, the movement is getting bigger and better.
With the growth and awareness of Earth Day, our Earth gets healthier. But there is an added benefit to you and me!
As we learned more about taking care of our Earth during the past 50 years, we also learned that spending time outdoors helps us stay healthier, too! Check out these articles on Sassy Sister Stuff for self care practices that include spending more time outdoors:
Habits to Improve Mental Health + Better Sleep and Heart Health
Earth Day Activities In Schools
Thinking back to my childhood. I remember when Earth Day originated when I was in 5th grade at North Forestville Elementary. Every school year through graduation, we did Earth Day activities. Then when I became a teacher, I planned class activities every day for the entire week to celebrate our Earth.
For a long time, I believed the purpose of Earth Day was to create an awareness, within our next generation, about the need to take good care of our Earth.
In 2016, as a school administrator, I maintained a digital portfolio for the whole school year that documented ALL the activities our school did to earn Green School Certification.
That year, I realized we are ALL doing many things in our lives that celebrate our Earth every single day! We have definitely come a long way in 50 years! Plus, I came to realize that Earth Day was never just about schools and students – it has always been about encouraging EVERYONE to honor and cherish our beautiful Earth every day!
You can visit the webpage where I documented our Green School activities here: https://leonardtownes.weebly.com/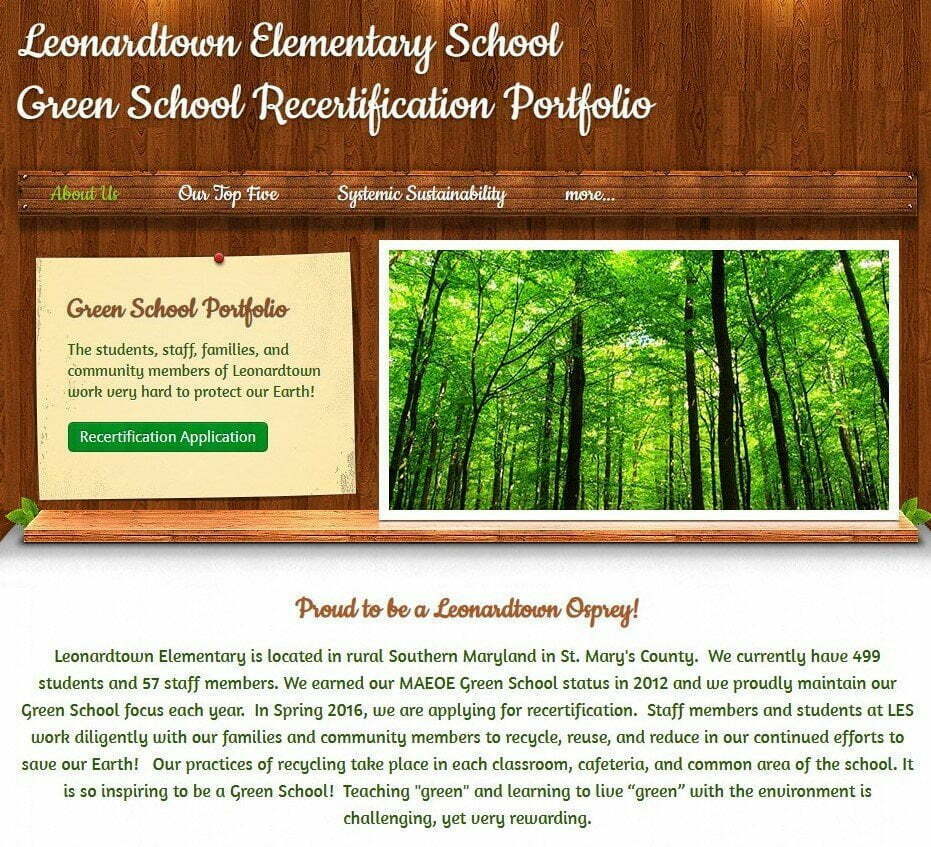 I am proud to say we earned Green School Certification from the Maryland Association for Environmental and Outdoor Education.
Earth Day and Dr Seuss
In closing, you all know how much I love Dr Seuss books and quotes. Thus, here is a quote from his book, The Lorax.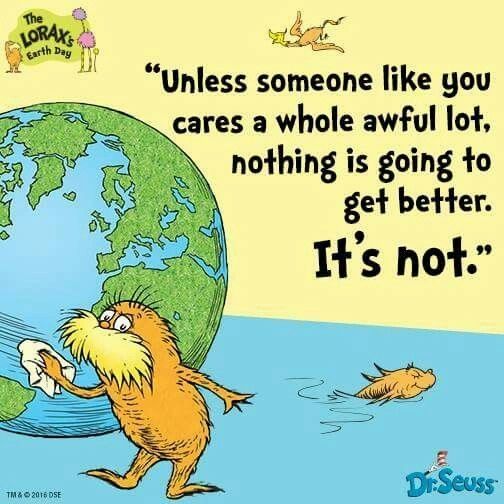 Dr Seuss wrote this story as a way to challenge young (and old) readers to become more knowledgeable, curious, and thoughtful about the world around them. Although he wrote it in 1971, The Lorax' message about environmental protection is even more relevant than ever before.
2021 Update: The link below takes you to an article that provides some activities you can do as we celebrate and honor our Earth from home this year on Thursday, April 22, 2021. This year, the theme is Restore Our Earth.
https://www.almanac.com/content/earth-day-date-activities-history
Happy Earth Day! Don't forget to respect and take care of our planet! And you, too!
Love to all! ~ Susan