A Wonderful Facebook Place for YOU and ME!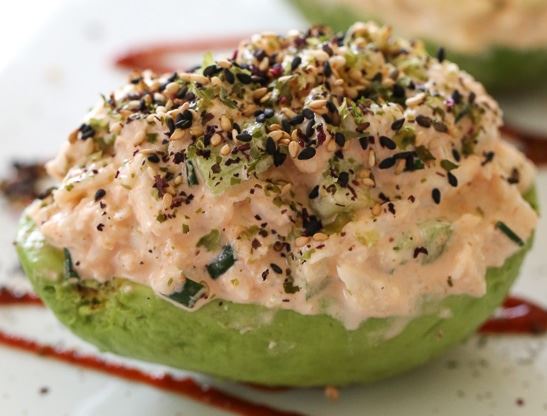 Introduction to a Wonderful Facebook Place for You and Me!
I'm just dropping a quick note here because I want you to know about a wonderful Facebook place for you and me! My friend, Carol Simpson Neidigh, created the group a couple of years ago. She calls it Healthy Selfie. She posts links to articles about a wide variety of health and nutrition topics every day.  It's an amazing place to start your 365 day self care program!
Additionally, Carol shares beautiful inspirational messages and yummy recipes. I look forward to her posts every day! They almost always have something to do with an issue going on in my life, or the lives of my loved ones. Carol is committed to the page and wants everyone to feel comfortable coming there for support, inspiration, information, or relaxation.
I have been a member of the group since she started it and, as I've focused more on my health and nutrition in the past year, I find it even more beneficial than ever before!
When I was starting Sassy Sister Stuff, I wasn't sure whether to make a public page or a private group page. Carol was very helpful! She explained why she decided not to make Healthy Selfie a public page. Instead, she thought people would feel more comfortable with a private place to discuss or share any personal health issues or questions. She's such a thoughtful and kind person like that!
You can check out a post about another wonderful friend, Dianne Gill, here. She promotes women's wellness at Wellness with Southern Sass and has a great Facebook page, too!
Joining Healthy Selfie Facebook Place
If you would like to join her Healthy Selfie group, you can click on the link below and submit a request to join. It is truly a happy place with no pressure and no expectations. It's just Carol being Carol and doing something KIND for others! Thanks, girlfriend!
https://www.facebook.com/groups/HealthySelfie2/
Stay safe and healthy!
PS: Carol posted the recipe for the California Spicy Crab Stuffed Avocado from the Skinnytaste website. Skinnytaste is a great website of healthy recipes! As a Maryland girl, I can't wait until crab season arrives so I can try this with authentic Chesapeake Bay crab meat!  But of course, I'll be adding some Old Bay 'cause we don't eat anything without Old Bay in Maryland!  Here's a link to the recipe: Spicy Crab Stuffed Avocado.
Enjoy! Thanks for hanging out with us! Stop by Health Selfie 2, Skinnytaste, and Sassy Sister Stuff for lots of great information about wellness and personal growth!
Love to All! ~ Susan
A Wonderful Facebook Place for YOU and ME! | Have You Joined Carol's Awesome Group Yet?