A Letter to Graduates – May 2020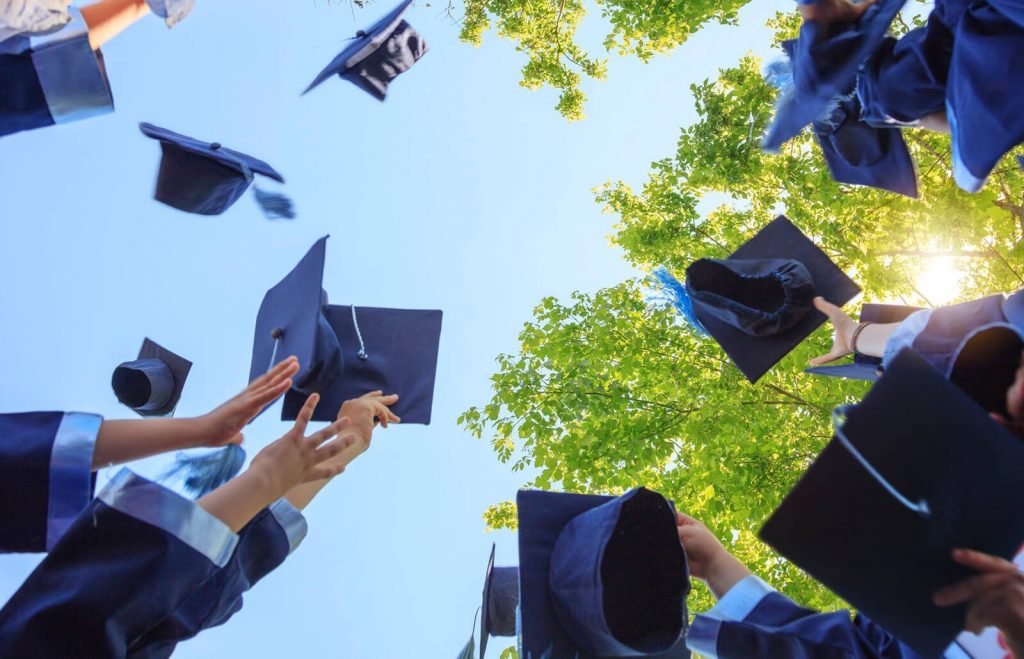 A Letter to Graduates from a Retired Educator
---
Dear Graduate,
In this time of world crisis, you may not have the opportunity to walk across a stage to receive your high school diploma. Your senior prom, award ceremonies, sports activities, and the excitement of the last weeks of your senior year with your friends have all been cancelled. It probably feels like too many exciting life experiences are being taken away from you. I understand. But TRUST that you are not being robbed of everything.
In twenty years, you will be able to speak about your non-graduation year without sorrow. You will be among a unique population of adults who will be able to share stories with your family and friends about how you spent the final three months of your senior year in quarantine due to a novel virus called Coronavirus/Covid-19. You are part of history right now. It was not the way you anticipated, but you will be able to share what you learned about perseverance, self-care, coping skills, compassion, and relationships. I promise it will not hurt as much as it does today.  You are making MEMORIES every day and these memories are not being taken from you. 
You will always have memories of your twelve years in school. The teachers you loved, the teachers you did not love, the new friends you made every year, and the friends who remained with you from year-to-year. You will have memories of the first days at a new school and the last days before summer break when you had to said goodbye. There will be memories of your accomplishments, your fun, and even your failures. You know, those failures and disappointments have helped create the person you are today. These memories are not being taken from you.
There will be big, beautiful celebrations in your future. You will celebrate special life events with the people you love when you start college or get your first job, graduate from college, get married, have children, get promotions, move into your first home, or turn a milestone age. You will have many other special events in your life. These experiences and opportunities are not being taken from you.
You must feel like your heart is broken right now. Your parents, teachers, grandparents, family, and friends mourn for you, too. I am sorry this has happened. This was going to be a magnificent time of your life. But you have been strong so far and will continue to be strong in the days ahead. We know you have worked hard to get here and have had many sacrifices and accomplishments. Now it's time to hold on to the HOPE that the world will get back to normal soon and you will be able to celebrate all the wonderful things that come your way. Those are not being taken from you.
Today, we CELEBRATE the wonderfulness of YOU!  Stay strong and positive because you are going to do AMAZING things in your life!  Develop and maintain a healthy mindset because you will do amazing things!
With love,
A Former Teacher
(aka: Mrs Ballinger)
---
A Letter to Graduates was written by Mrs Ballinger, who was an Elementary Education teacher for 10 years, a Special Educator for 10 years, and a School Administrator for 9 years. She is also a Nationally Board Certified Exceptional Needs Specialist, Ages Pre-School through 21. It is with heart-felt empathy and understanding that Mrs Ballinger put her lifetime of experience into words for seniors everywhere who are disappointed. Mrs Ballinger had many former students in the Class of 2020 and sends her love and very best wishes to each one of them, their families, and all other previous students during this difficult time.
For additional posts about education during the pandemic, you can visit these articles:
Life Skills Are More Important Than Academics
Is My Child Going to Fall Behind in School?
Is Homeschooling Better For My Family Than Distance Learning?
---
For Parents and Teachers of Seniors: For additional words of wisdom about how to help high school seniors navigate this difficult time, check out How to Help High School Seniors Cope With Milestones Missed During Coronavirus.
In addition to A Letter to Graduates, seniors may find inspiration among these 29 Powerful CHANGE YOUR MINDSET Quotes.
Love to All! ~Susan
A Letter to Graduates | How Are You Doing?