See the Able Not the Label: Mallory Paige Designs, Inc.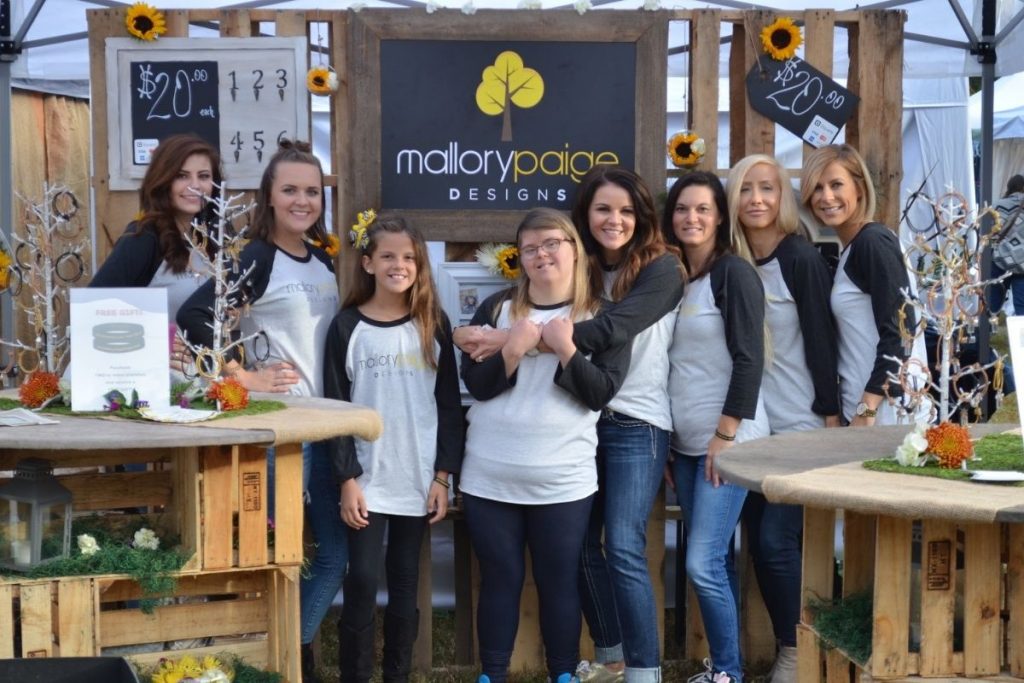 See the Able Not the Label is a monthly series of blog posts that highlights businesses that are employing adults with differing abilities. The series promotes and advocates for the community of adults with developmental, intellectual, and other disabilities. These folks often have a strong desire to work but are unable to gain meaningful employment.
See the Able Not the Label #1
For the first featured business, I am excited to share the story of Mallory Paige Designs, Inc. from Trinity, North Carolina. Their motto is "Moving Mountains for Adults with Disabilities."
I first encountered this small start-up company when I began using TikTok. They were creating and publishing short videos to promote their business, but equally important, people had access to a beautiful love story between two sisters.
Mallory Paige Designs, Inc.
Now, I follow Mallory and her sister, Tiffany, on Facebook, Instagram, TikTok, Twitter, and YouTube. Their story is one of heartache, perseverance, and inspiration!
They have developed a small company that designs and sells bracelets in an effort to eliminate the stigma attached to people with Down Syndrome and other disabilities.
Their jewelry is designed, crafted, and packaged by an in-house staff of typically-abled and differently-abled employees.
I absolutely LOVE what this business represents as much as the jewelry they sell.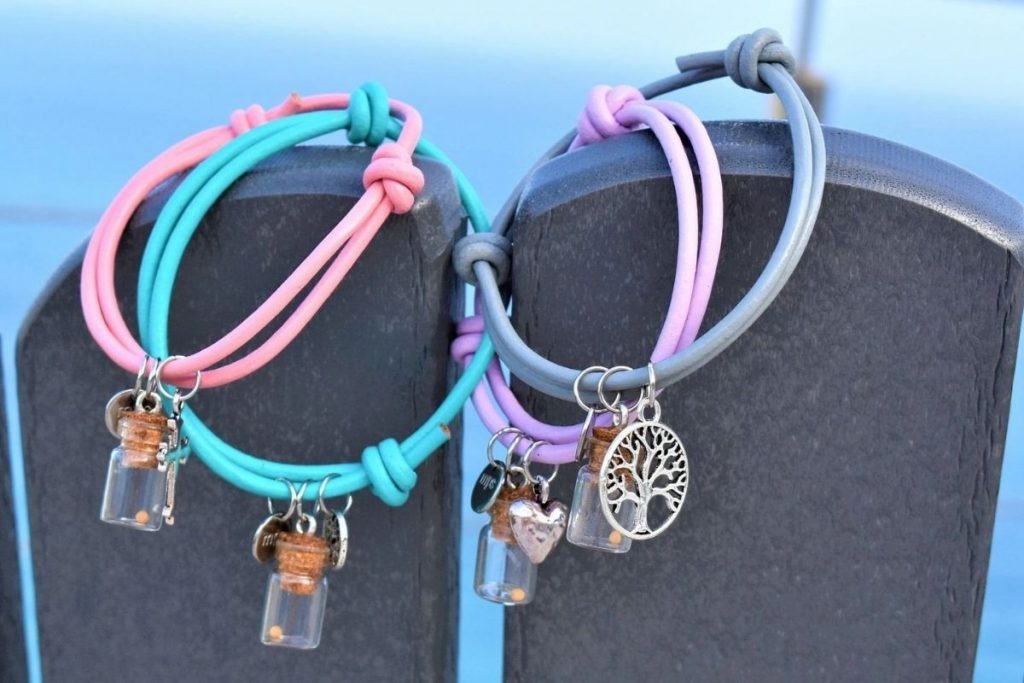 Mallory's Story
As a child, Tiffany always wanted a sister. When she was 6 years old, a brand new baby sister named Mallory Paige was born. The family soon learned that Mallory was born with Down Syndrome. Tiffany loved her sister and became her fierce and loving protector.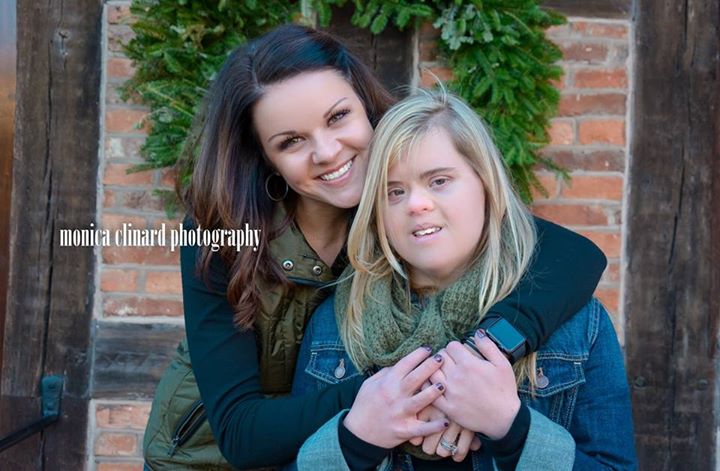 Let's fast-forward to 2009 when the girls' mother died of breast cancer and Tiffany lovingly became her sister's care provider. From this tragedy, the idea of Mallory Paige Designs, Inc. was born.
Limited Employment Opportunities
Mallory was graduating from high school and Tiffany sought to help her sister find a job that provided her with a sense of fulfillment and purpose. Unfortunately, Tiffany became discouraged when she learned there are limited opportunities for adults with Down Syndrome, as well as other disabilities, to gain meaningful employment that truly gives them a sense of purpose and responsibility.
It became clear that businesses were not ready to see the able, not the label!
So the sisters set forth with the idea of creating their own faith-based jewelry business with a focus on disability awareness bracelets.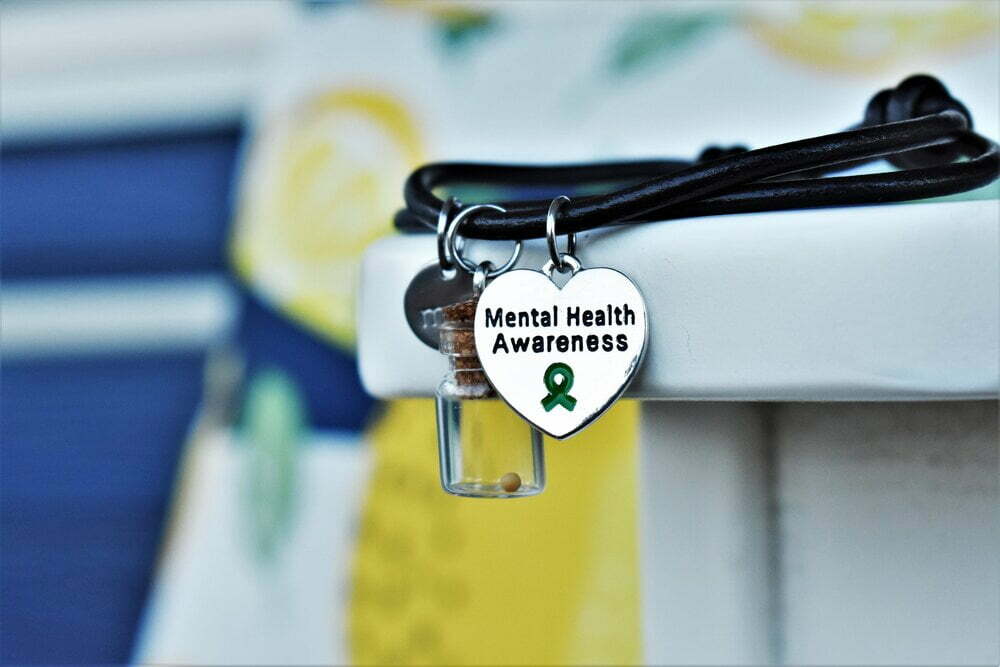 About The Business
Each bracelet begins with a mustard seed inside a tiny glass vial. The mustard seed is a representation of Bible verse, Matthew 17:20 where Jesus says, "For I assure you: If you have faith the size of a mustard seed, you will tell this mountain, 'Move from here to there,' and it will move. Nothing will be impossible for you."
And from here, the girls' motto for their new business was born: Moving Mountains for Adults with Disabilities.
The bracelets are made of quality leather cord (available in a variety of colors), accessorized by a small glass vial that contains a mustard seed, a charm of your choice, and a metal charm with Mallory's initials.
They also offer an option for up to three personalized initial charms on each bracelet, custom orders, and gift certificates.
Mallory sends a hand-written note with each order and she has designated business responsibilities for which she earns a commission. Teamwork makes the dream work with these two sisters!
Inspirational Teamwork
There is so much more to Tiffany and Mallory's story than I can write here. They have charming rituals like Friend Mail Friday and Cheeto Friday. Their relationship is beautiful and heart-warming. They work through challenges together and celebrate triumphs together.
Mallory Meets A Special Young Man
Mallory will turn 32 years old this year and has recently met a special young man named Stephen. In true fairy tale fashion, their love story is blossoming before our eyes on the various social media platforms of Mallory Paige Designs, Inc.
I look forward to, and I am always inspired by, the girls' updates and genuine passion for their business as well as the LOVE they share.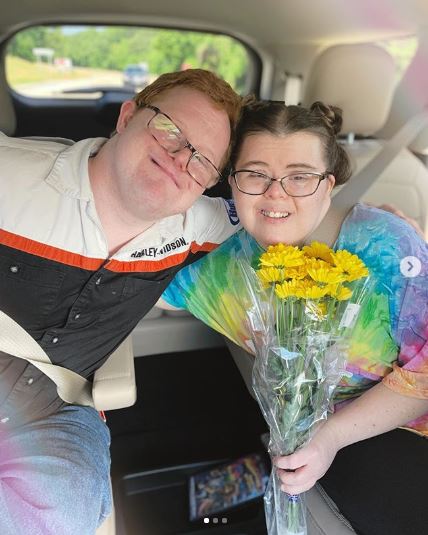 I have purchased several bracelets as gifts (plus I may have bought myself a couple). And they have also recently released a line of tee shirts that have messages inspired by Mallory on the front.
Tiffany and Mallory are delightful to work with and provide excellent customer service!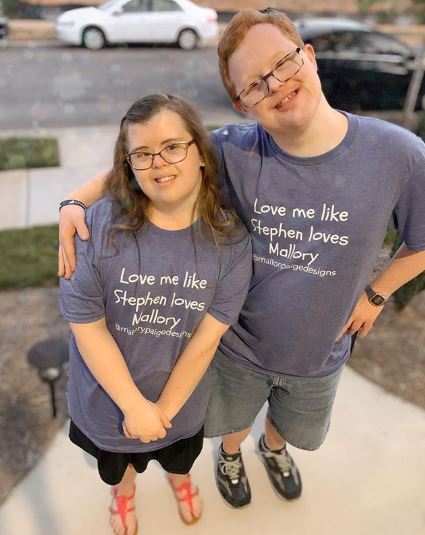 You can buy jewelry and tees, plus read more about Mallory Paige Designs, Inc. at the links below. I am sure you will be inspired by their passion and determination to make a difference in the lives of people with differing abilities!
Be sure to follow them everywhere and check out their merchandise! You won't be disappointed and their story will make your heart smile!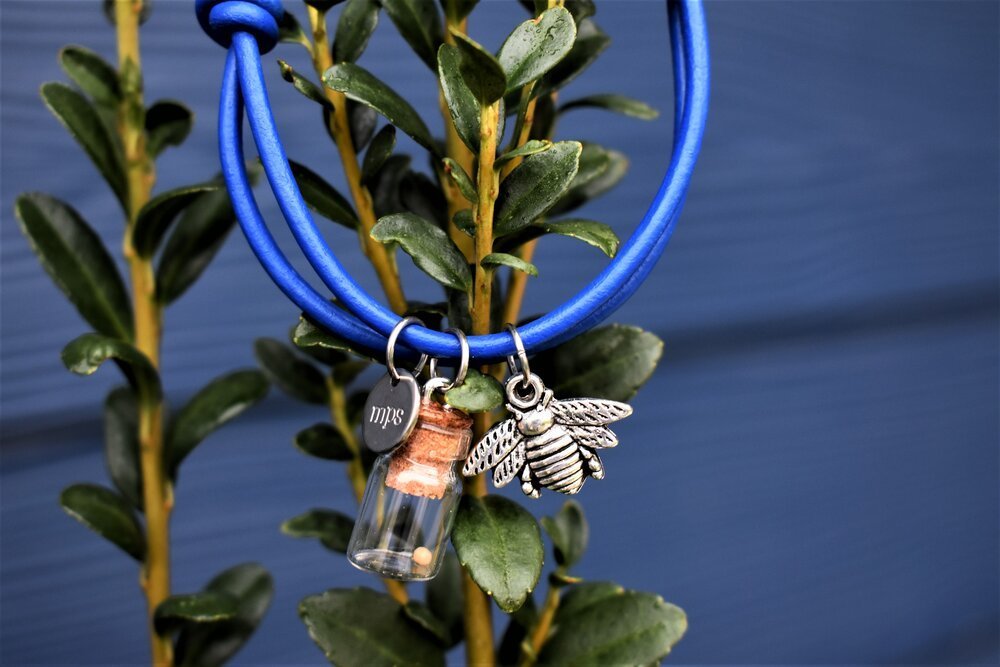 Website: http://www.mallorypaigedesigns.com/
Facebook: https://www.facebook.com/MalloryPaigeDesigns/
Instagram: https://www.instagram.com/mallorypaigedesigns/
YouTube: https://www.youtube.com/channel/UCjNdIX0Q6PUMn8AiOn7gGEw
TikTok: https://www.tiktok.com/@mallorypaigedesigns
For more inspirational posts about businesses that are employing adults with differing abilities, follow these links to other posts from the See the Able Not the Label Series:
Employing Adults with Differing Abilities: Popcorn for the People
Employing Adults with Differing Abilities: John's Crazy Socks
Reason to Bake: Employing Adults with Differing Abilities
And let's all work toward making the world a better place by educating the world about how the value of people with differing abilities! Please SHARE the articles in our See the Able Not the Label series.
Love to ALL! ~Susan
See the Able Not the Label: Mallory Paige Designs | What Are YOU Doing to Advocate for People with Differing Abilities?